June 8, 2015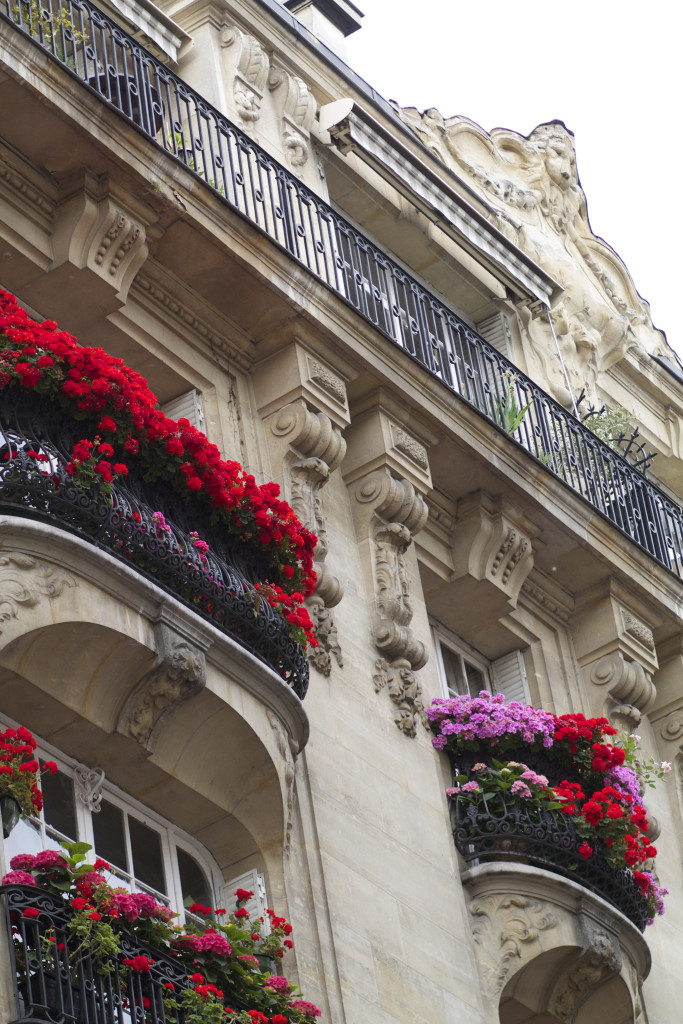 H&M top // Rebecca Minkoff jeans, bag and booties (c/o) // Celine sunglasses // Gorjana necklace via Rocksbox (sign up for a FREE month of jewels sent to you with the code BROOKLYNSTYLISTXOXO) Vanessa Mooney x Love & Lemons cuff bracelet // nailpolish on toes and nail wraps via Jamberry Nails (c/o)
In case you haven't noticed either on my Instagram posts featuring French things or by my lack of posts on here lately, I've been off living such joie de vivre in France for the past couple of weeks. The hubby and I embarked on a journey to both Paris and a chateau in the Burgundy region for the fabulous wedding of fellow fashion blogger and good friend of mine, Emily.
We book-ended our excursion with time in Paris, staying in the two hippest neighborhoods within the city—St. Germain and Le Marais. St. Germain was one of the most convenient neighborhoods (and also quite touristy), but I much preferred staying in the Marais in an artist's apartment (via AirBNB) near all of the hottest restaurants, shops, and bars. We both did the touristy things about a decade ago, so it was a treat to immerse ourselves into the local flair, rather than experiencing a checklist of what we need to see or do.
I also aimed to emulate the French girl style as an American fashionista in Paris. I didn't do anything to my hair other than spray it with a little of this for texture, and like a true Parisian (and my curling iron probably would have burnt out anyway with the voltage!). I kept my makeup to a minimum the whole time, with this Bare Minerals tinted face cream, cream blush and natural looking mascara (courtesy of). It also helped that I had my eye brows tinted by Benefit Cosmetics, so I didn't have to fuss with them. At night I added a pop of a red lip to my look, like a true Parisian gal would.
Most importantly, I opted for simple, but well tailored pieces that were both comfortable and polished. Rebecca Minkoff makes the affordable American version of cool Parisian girl style. This cross-body bag was similar to what I saw the locals slinging effortlessly over their shoulders while strolling through the cobblestone streets. While most Parisians opt for flats because of the cobblestones, I did notice a few wore casual heels at night. These booties were perfect to stroll around in (and surprisingly comfy!) without stumbling in, while still maintaining my effortlessly-thrown-together-but-still-put-together look.
I fooled a few locals who asked me for directions or attempted at full conversations in French, which my repertoire doesn't extend too much past the basics. C'est bien!
Get ready to take the journey of my travels in France with me through what I wore in the next few posts following this one, including where to eat, shop and more.