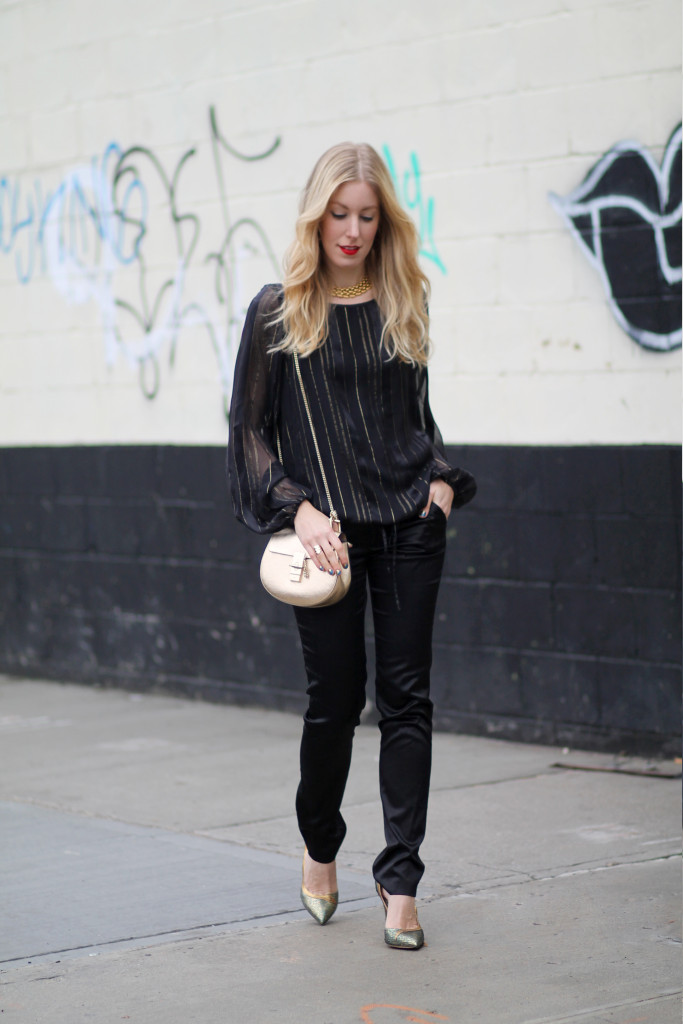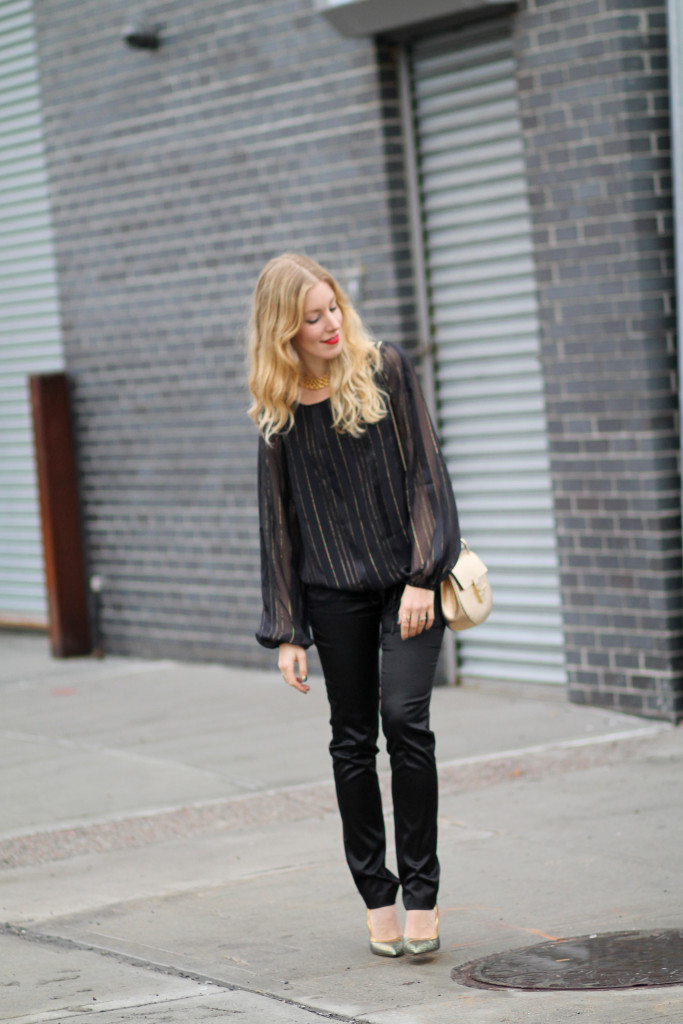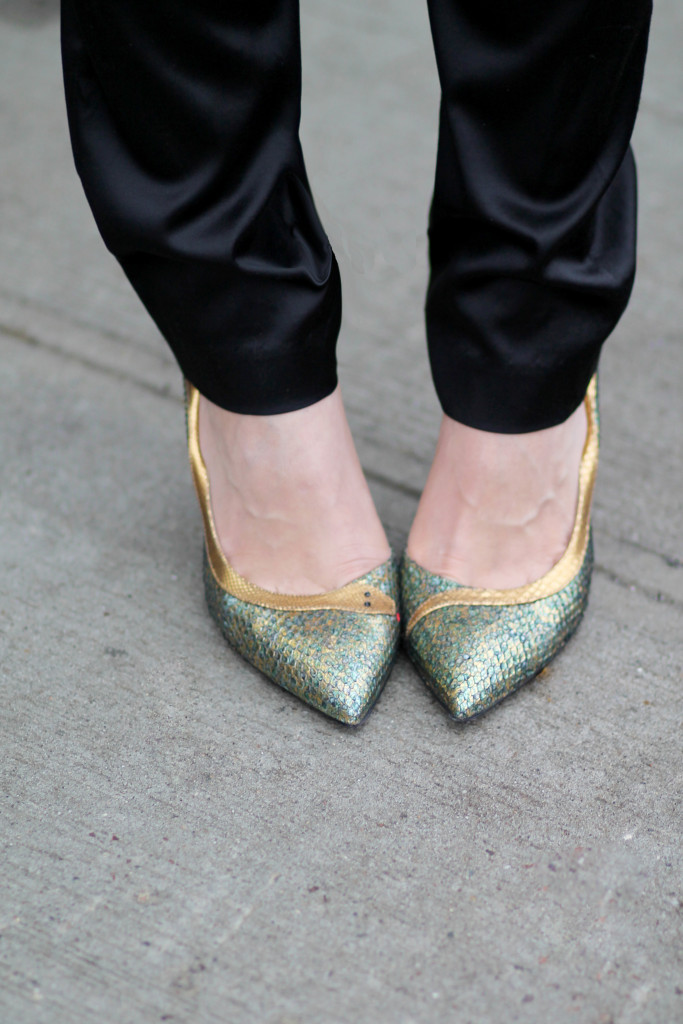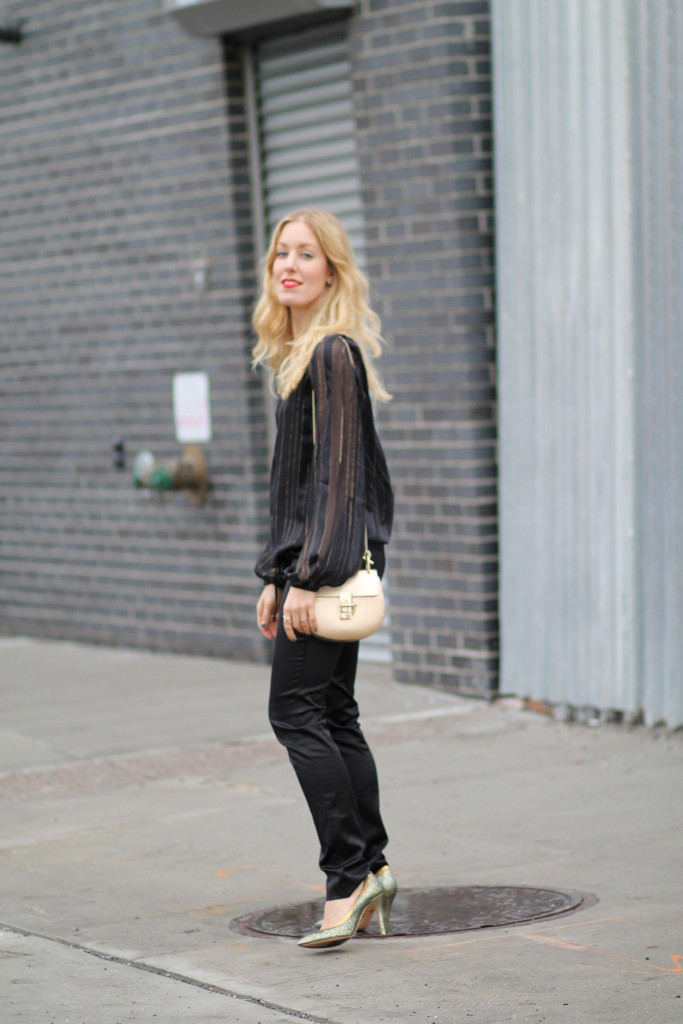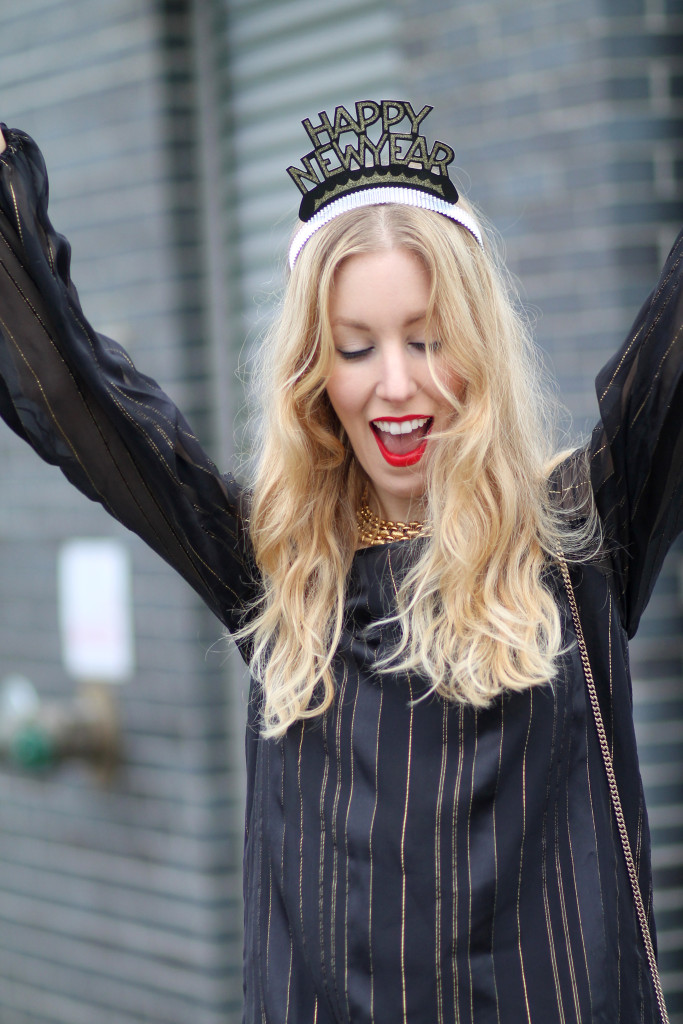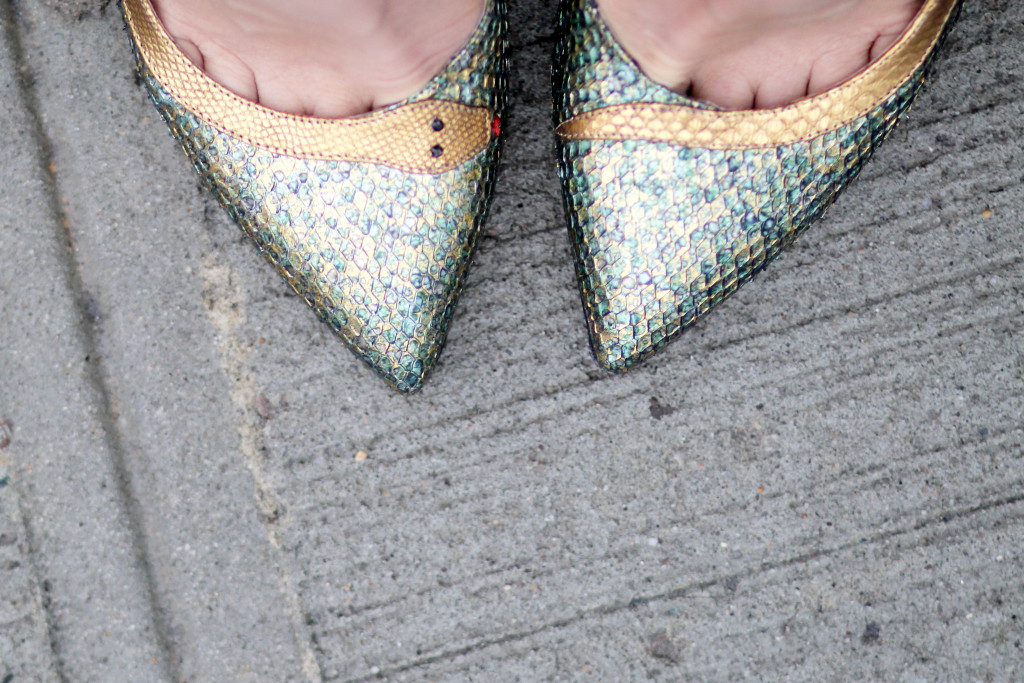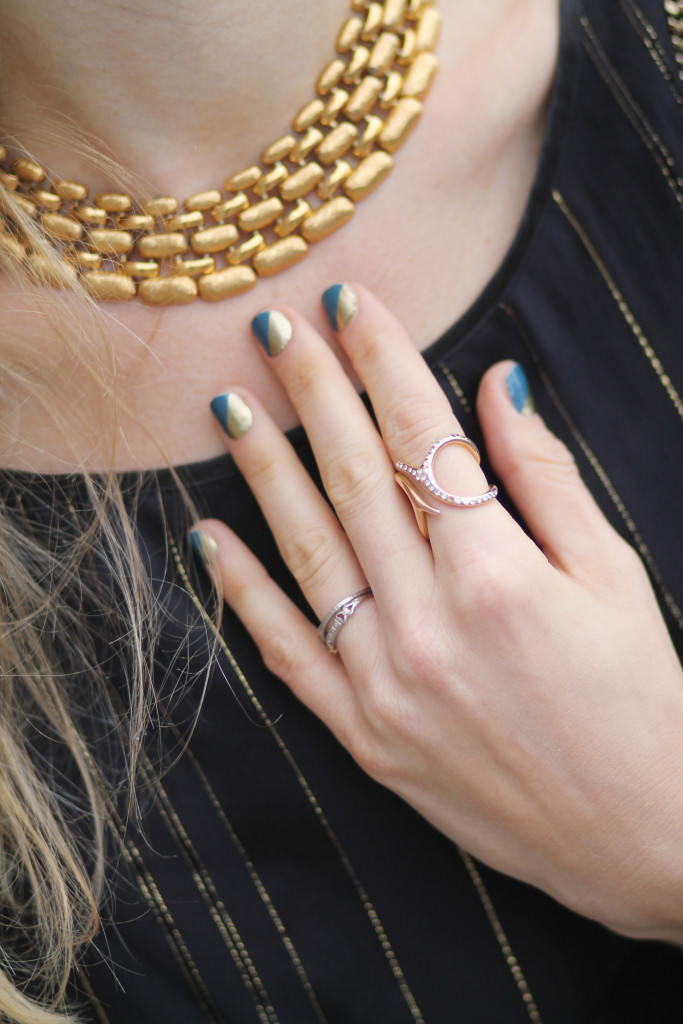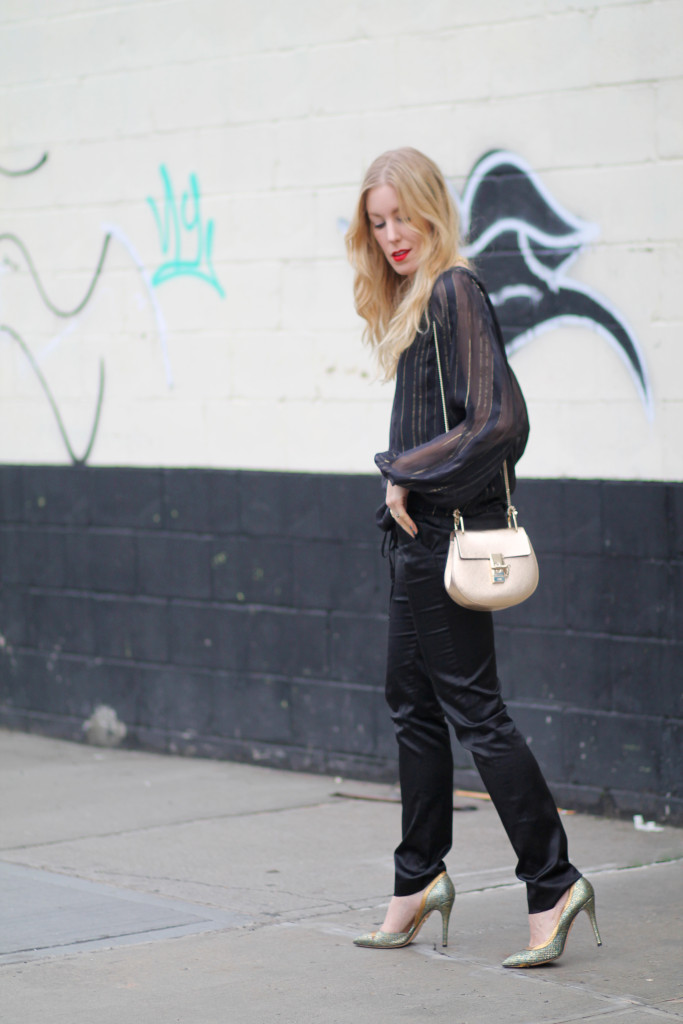 One of my first New Years Eves in New York City I wore a tight sequined black dress from Forever21 and some gold glitter platform peep toe heels from Payless. The outfit probably cost less than $60, and to be fair, I wore the dress once (and a friend borrowed once) and the heels twice (once on Halloween too), so the cost-per-wear factor wasn't too far off from being worth it.
That year I didn't spend $200 for an overpriced overcrowded club because I had learned from the previous year that it wasn't worth it. Instead I trekked through a snow storm in this little outfit just to get to a subway after no cabs were to be found. What did we do pre-Uber?? p.s. use offer code ICDKN to sign up and get your first ride *free.*
Some things haven't changed—I'm still all about the black and gold combo—yet, I've gotten older and wiser about my New Years attire. I no longer buy outfits just for that night and definitely factor in practicality.
The best NYE outfits are ones you can wear again, you're utilizing pieces you already have or better yet, you can rent for a fraction of the cost for the night.
Most people think you have to wear a sparkly dress for the night, but consider separates from your closet and even pants (yes, they can be acceptable for your cocktail party!) for a great look. I've had these pants probably as long as I wore that original New Years look, but it's something that 20-something-me wouldn't have considered to wear on the night we put on such a pedestal.
If you're in NYC and you still haven't figured out what you're wearing to ring in the new year, try the app Village Luxe and you can rent a designer look from people like me. The app is invite-only, so use the code THEBROOKLYNSTYLIST to sign up. 
Be happy, healthy and stylish ringing in 2016!
Rachel Zoe top and Charlotte Olympia heels (both via Gilt) // Chaiken pants (old sample, similar here and here) // Chloe bag // vintage necklace // Colette Malouf ring and earrings // Stila lip color // Jamberry nail wraps (c/o)