December 28, 2015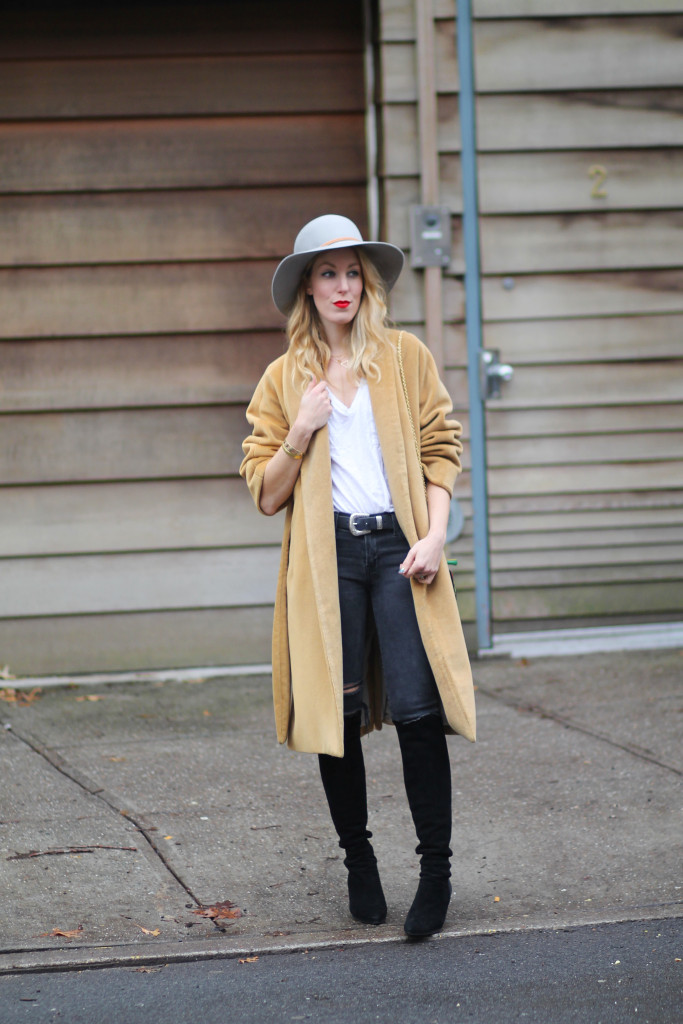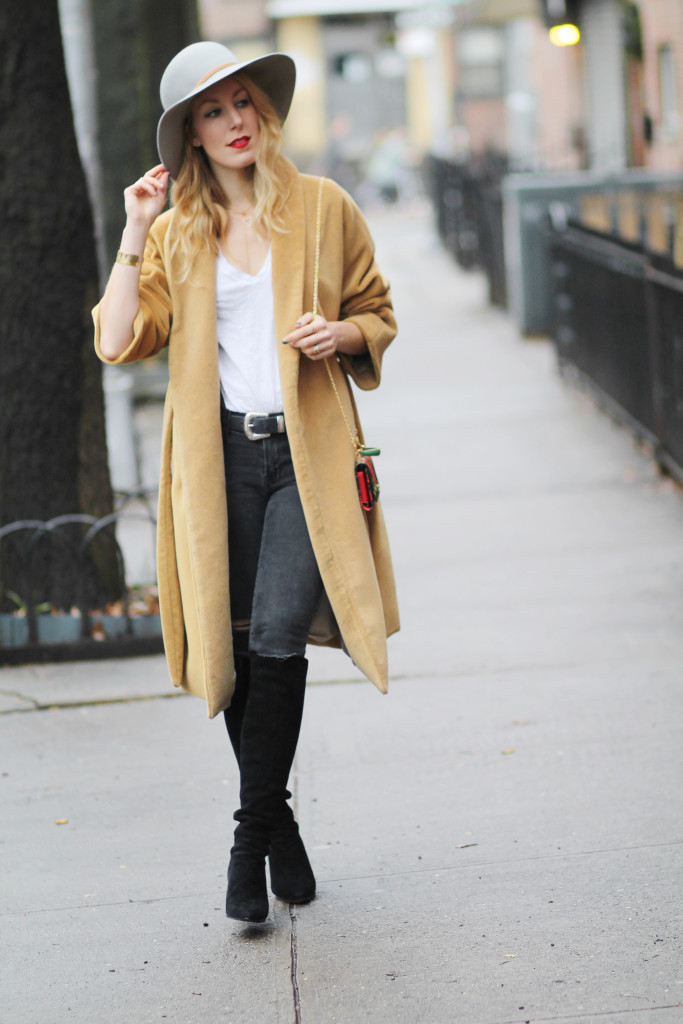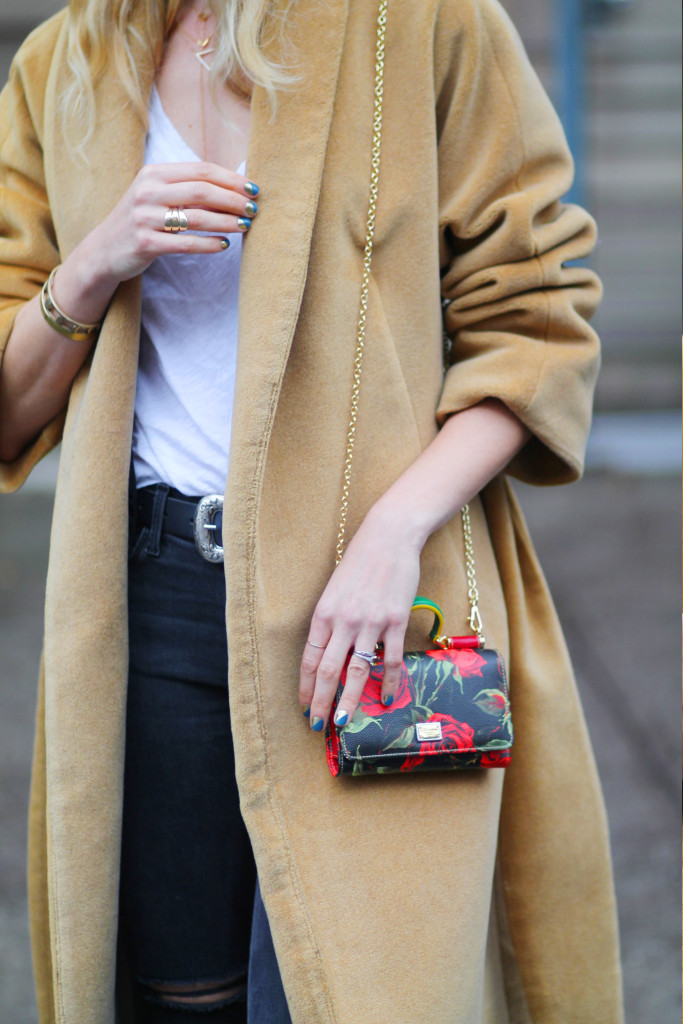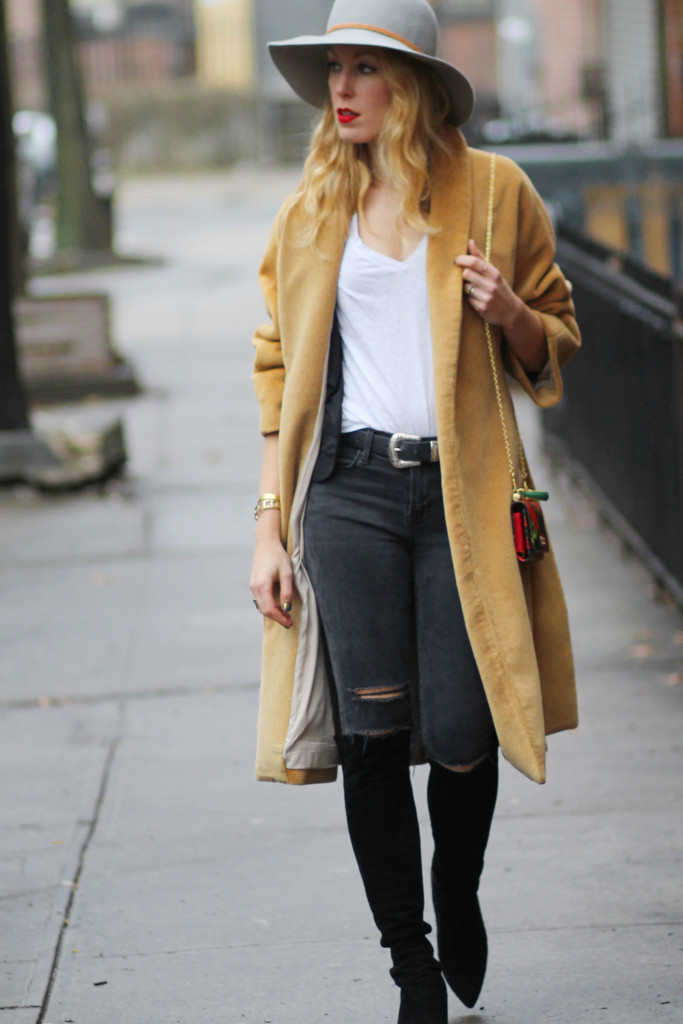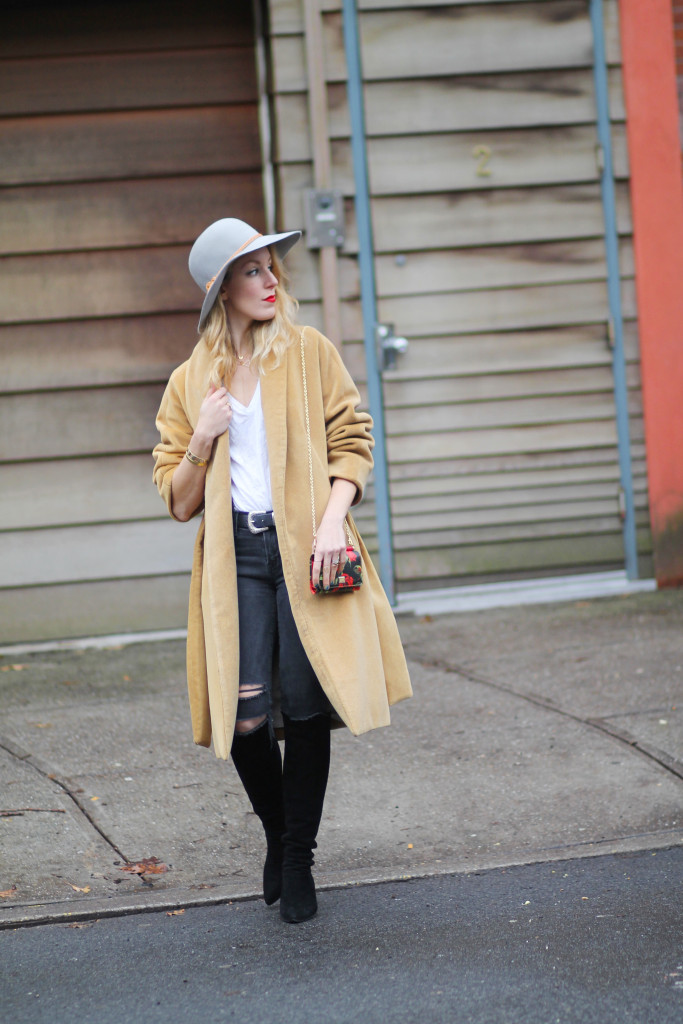 Only a couple more days left until 2016, so I think it's appropriate to start thinking about my new years resolutions. I'm pretty sure they'll be pretty unsurprising and not far off from past years: workout more, read more, take more time to relax/travel/for friends/family, remember names, get back into drawing/painting…
My style resolutions, however, are not quite the same as in the past.
In 2016, I want to:
Spend more on less. In the past, I've bought into trends. I used to stock up at Zara, H&M, and whatever fast fashion caught my eye at the moment. Now that I'm getting older and busier, I want to focus on key pieces that I'll wear over and over for years to come. I still recall the most stylish professor who taught me advertising while I was studying in London and she came in every week wearing the same exact thing: tall black suede boots, an a-line skirt below the knee and a classic sweater. The fact that it's been over a decade later and I'm still thinking about her boots and now I own a similar pair of perfectly polished boots means I should take style lessons from her. I used to cringe at the idea of repeating outfits, but now I'm actually excited to when it's the best of my wardrobe.
Wear more interchangeable wardrobe. I recall this New Yorker once declaring in a resolution on here that I wanted to wear more color in the year to come, but to be honest, it complicates my wardrobe. Don't get me wrong, I LOVE color in my life, but I want to focus on simplifying my wardrobe so it's easier to pair it all together.
Stock up on more great basics. I found this perfect v-neck and it's been in just about every load of laundry I do now. It's also a key item I pick up for my photoshoots in every color and my assistant now even wears hers so often that we end up being twinsies. I'm not saying great basics have to be a splurge, but when you find some that you want in your rotation and they don't lose their quality, that means it's time to stock up.
Stop spending so much time on my hair. When you spend enough money at the salon, you should be spending less time and money at home. I finally have been putting down the curling iron and products and realized that all I need is a good hair cut, good shampoo and conditioner (I'm loving the natural brand Giovanni), and a texturizing product to work with my natural hair texture (I use Bumble & Bumble sea salt spray daily, but hair stylists have used this Oribe texturizing spray on my hair at shoots and I love it too).
Get rid of a ton of my closet I don't wear. I just donated 4 garbage bags of stuff my husband and I don't wear/use to Goodwill. It felt good to clear it out and give it all to a new home, not to mention in time for taxes. I still have so much I need to edit out because there are a ton of things I forget I even have—a sign of a much needed closet edit!  If you have the same thing going on after your year-end closet edit, here are some other places you may not have thought of to send your closet castoffs:
MAKE $: 
POSHMARK – This is the first place my edited out items go. The phone app lets you upload images of your pieces and sell them to other users on the app. It's incredibly easy to do (they email you the shipping label and you slap it on the box when you're ready to ship it out to the new owner of your item) and totally justifies my shopping habits.
TRADESY – My friend Emily swears by this app. It's similar to Poshmark, but focuses on higher end mass-market designer pieces, as well as even wedding gowns.
SNOBSWAP – A luxury re-sale site that partners with major consignment shops so your stuff will get seen and you can pocket the cash or use the credit to buy some affordable designer pieces.
VILLAGE LUXE – I've started to rent out my designer pieces sitting in my closet to other stylish New Yorkers and have made some money on things that would otherwise have been waiting for me to wear on a special occasion. I love it for events (and shoots) where I don't want to buy expensive designer pieces, but would love to rock them. Seriously, if you're in NYC you can actually rent your designer pieces on the app (and rent from people like me!). It's still invite-only but you can sign up with the code THE BROOKLYN STYLIST.
DONATE:
HOUSINGWORKS – In Brooklyn and Manhattan you can donate clothing and housewares to this shop and the proceeds go to those affected by HIV/AIDS, as well as advocacy. It's also a great place to shop as well. I've scored Valentino pants ($30) and a brand new Theory blazer ($50) there before!
CITY OPERA THRIFT SHOP – This Manhattan shop not only takes costumes from the opera, but will take the best of your donations and the proceeds all go back to the arts in New York. Whatever they don't take goes right next door to Goodwill. Bonus: they'll pick up from you and give a receipt if you're in the city.
NIKE RE– USE A SHOE – Donate any of your old sneakers to a Nike or Converse store or via mail and your old kicks will be recycled to be used for everything from playgrounds, sporting flooring and Nike products.
NEW EYES FOR THE NEEDY – Send your old glasses and they will be distributed to those in need in developing countries or recycled to help raise funds for new specs for disadvantaged Americans.
Reformation coat // Madewell tee // J.Brand jeans // Stuart Weitzman boots // Eugenia Kim hat // ASOS belt //Dolce & Gabbana bag (c/o) // all jewelry via Rocksbox (c/o, use code lizbff258 for a FREE month!) // Jamberry nail wraps (c/o) // Stila lip color