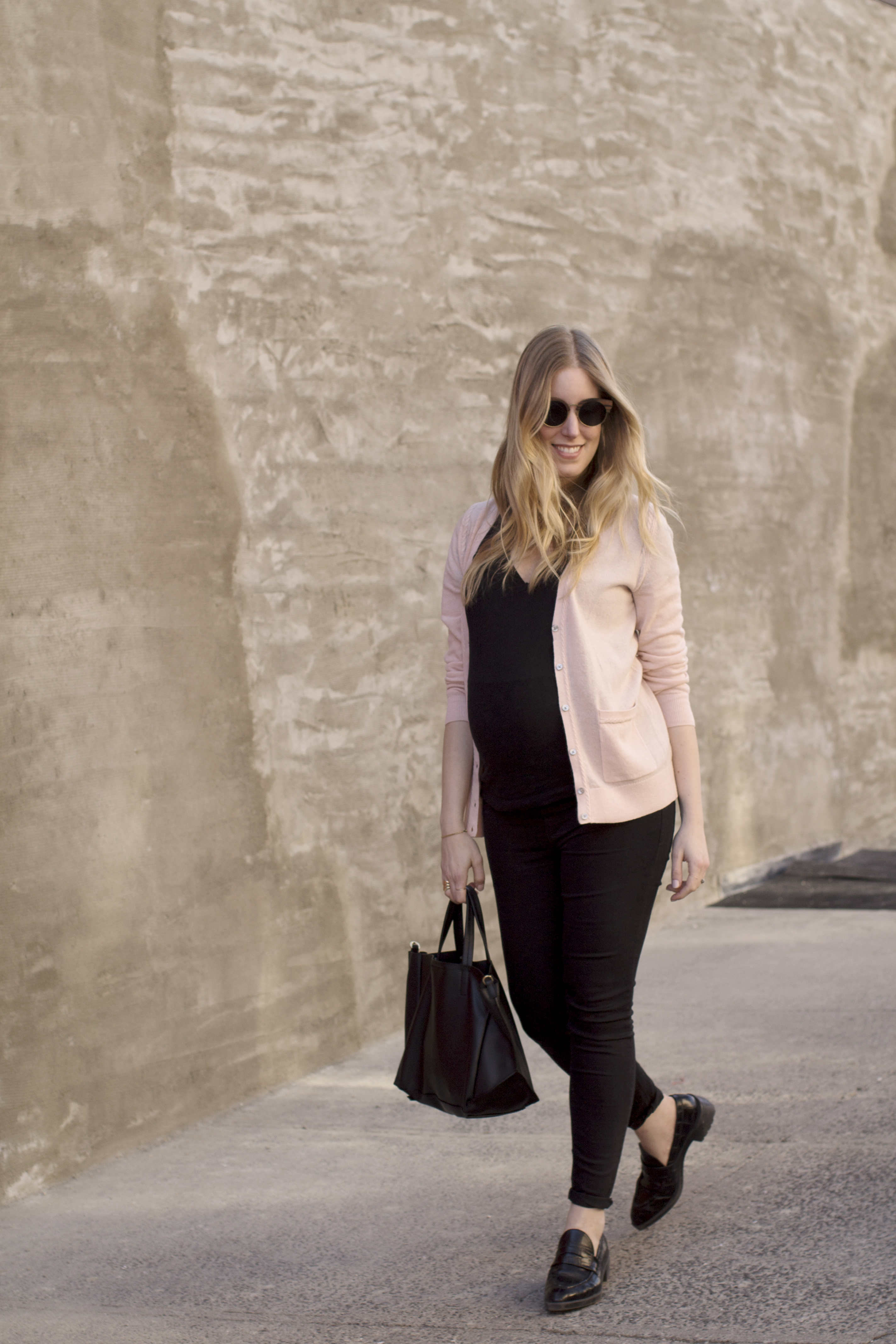 This pre-spring season, I partnered with Banana Republic, who asks, "what moves you?" (both physically and emotionally). I almost laughed at this question because I'm always moving and on the go. I'm currently 33 weeks pregnant and keep forgetting I am. On a recent shoot, a co-worker remarked that I move like I'm not even pregnant. I think the impending due date is keeping me busier than ever. The notion that I have to get everything done before the baby comes is always on the forefront of my mind.
Emotionally, the idea that I'm going to be a mom soon is both exciting and frightening. I recently styled the amazing blogger babe, Natalie for a campaign shoot, who said to me, "boo, you're going to be a MOMMY BLOGGER soon!" I can't believe I scoffed at that at first, but she is right. Life is going to change and so are my perspectives.
At the same time, I refuse to let my style change. I don't want to fall into the trap of being too busy to care how I look. I know, it's easier said than done. Already, I've been more into comfort than high fashion these days. At the same time, I've made it a point to incorporate more classic pieces into my wardrobe that you can't go wrong with.
This season, Banana Republic sent me this beautiful classic black pebbled leather tote bag. I can't get enough of classic totes these days. My busy life as a stylist and then soon to be mom requires easy bags that I can just throw all of the essentials into. It also needs to be durable with a lot of room. In the past few months, I've actually hung my expensive designer bags up and opted for more high quality affordable ones. You just can't go wrong with a versatile bag like this.
They also sent me a gorgeous cashmere blend cardigan that feels so luxe and not to mention, comfy. The only problem was that I'm not normally a cardigan gal and especially not a pink person. It's a gorgeous piece, but for me, I was baffled at first. I then looked at it from a different perspective. This season, blush pink is a major trend, so why not embrace it—my way. It's essentially a neutral color when done right. For me, the only way I will wear such a girly color is to add some edgier elements. Like a true New Yorker, I was moved to wear all black and let the pink take on new life. This way, I didn't feel like I was dressing like the stereotypical moms I style for ad campaigns. I felt like me. A comfortable, classic, but still chic version of me.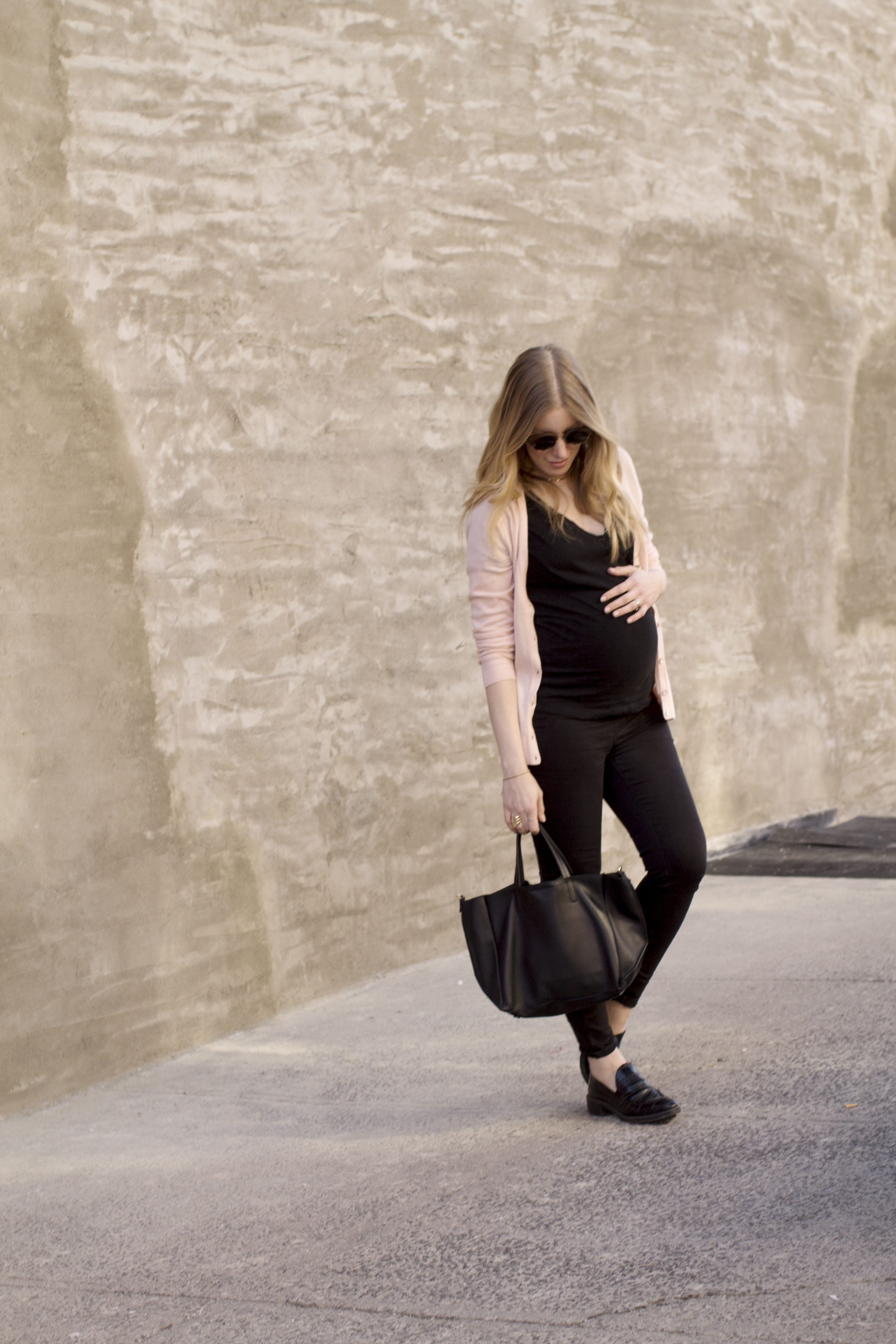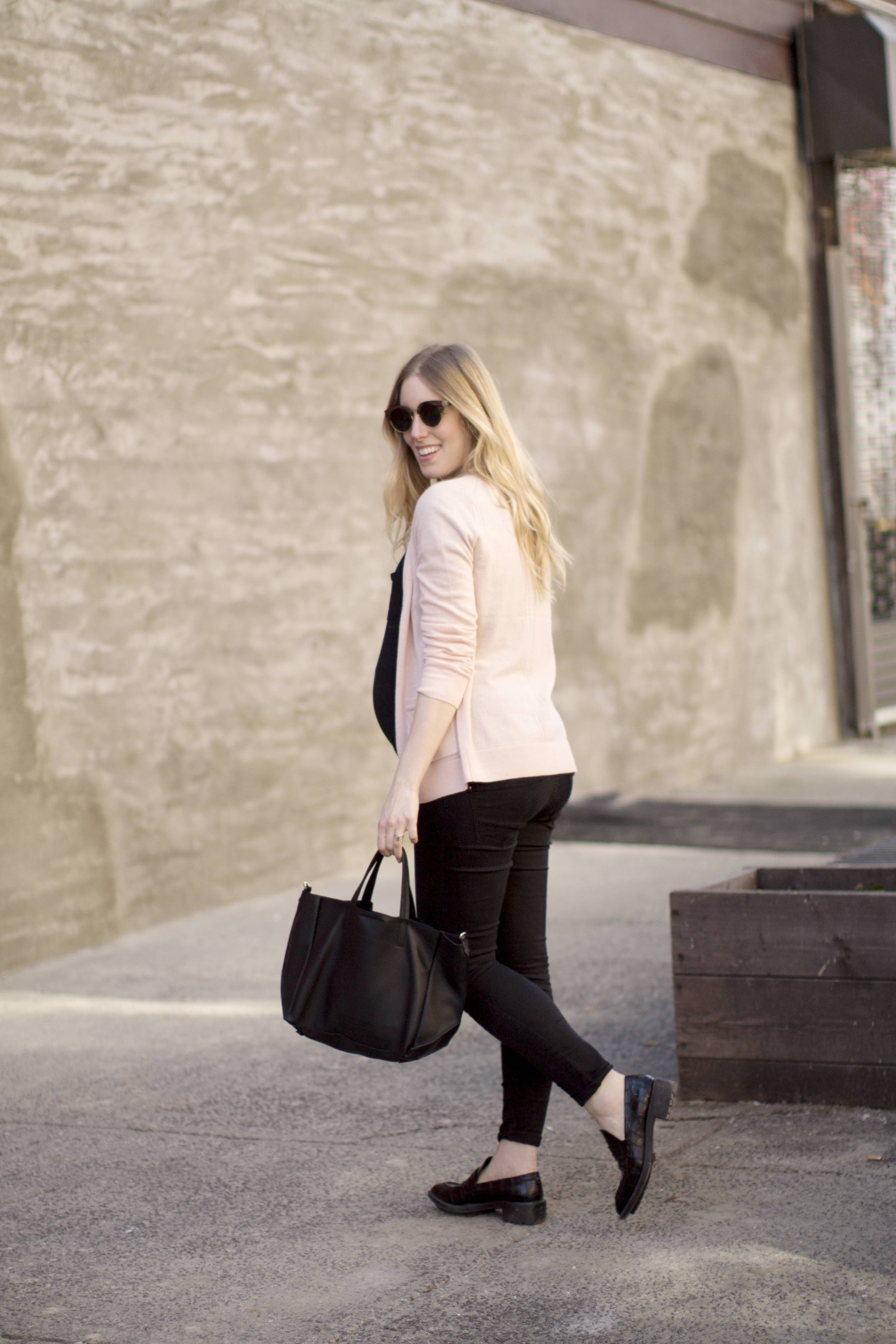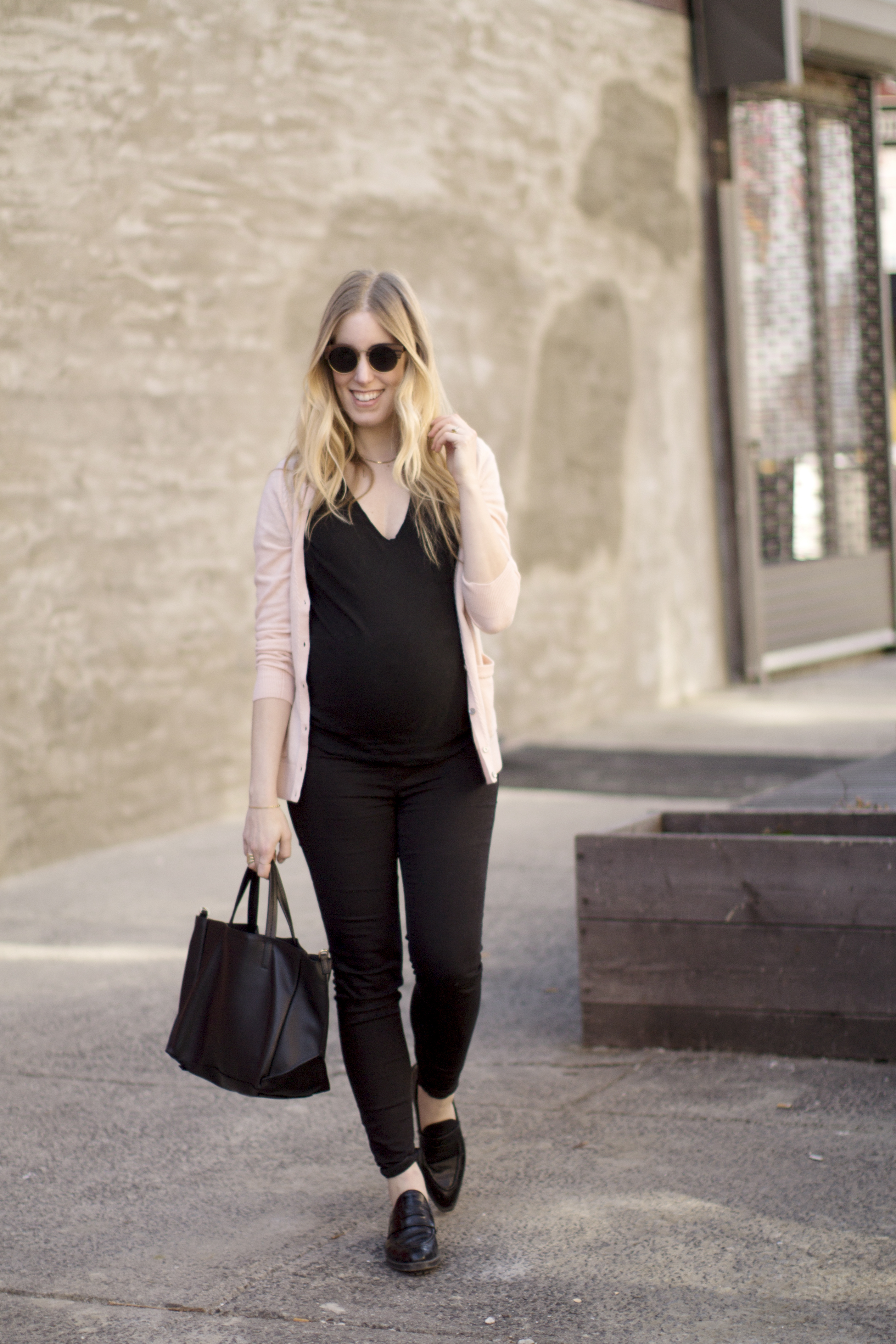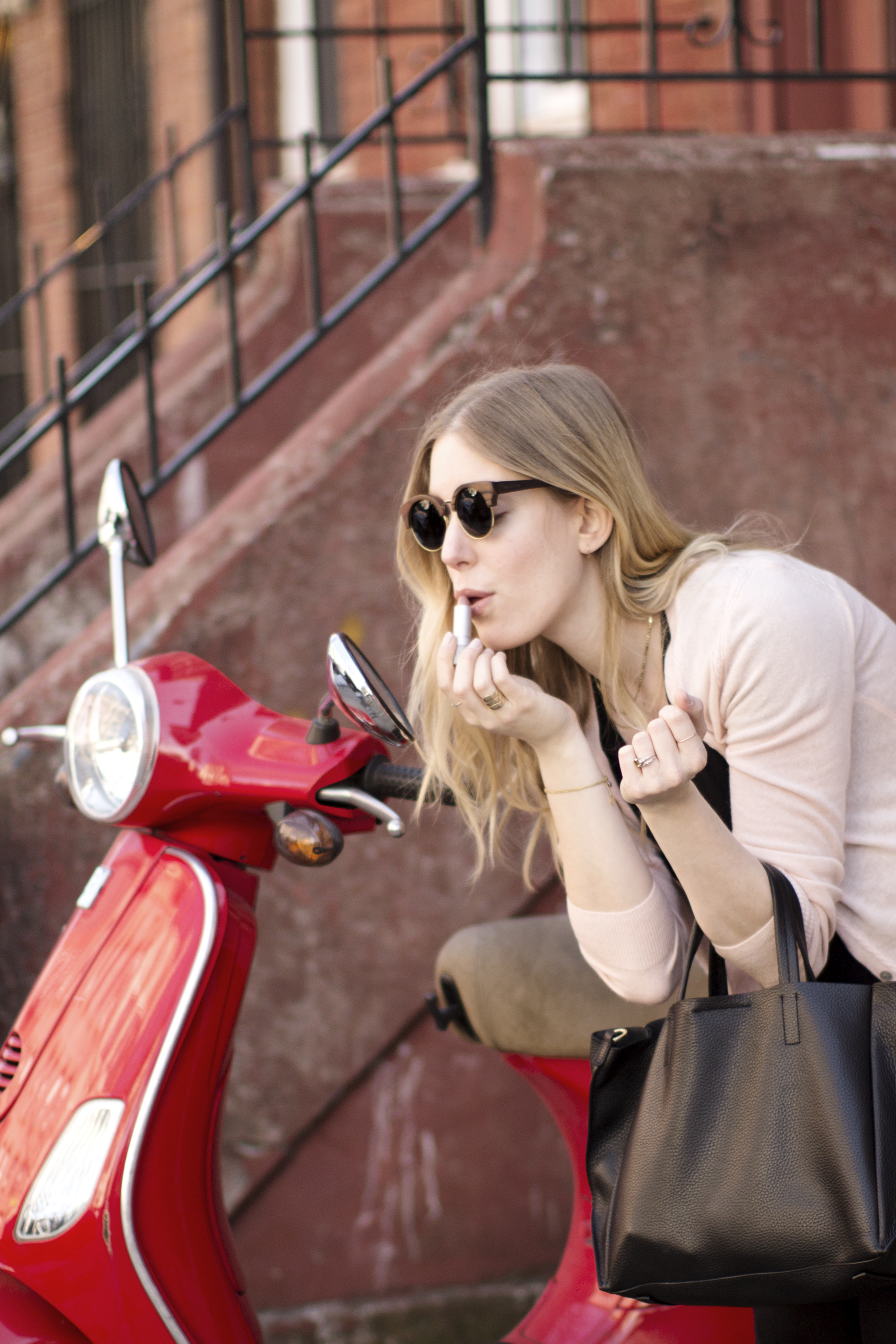 CARDIGAN and HANDBAG both c/o Banana Republic // Shop more BR Classic styles here