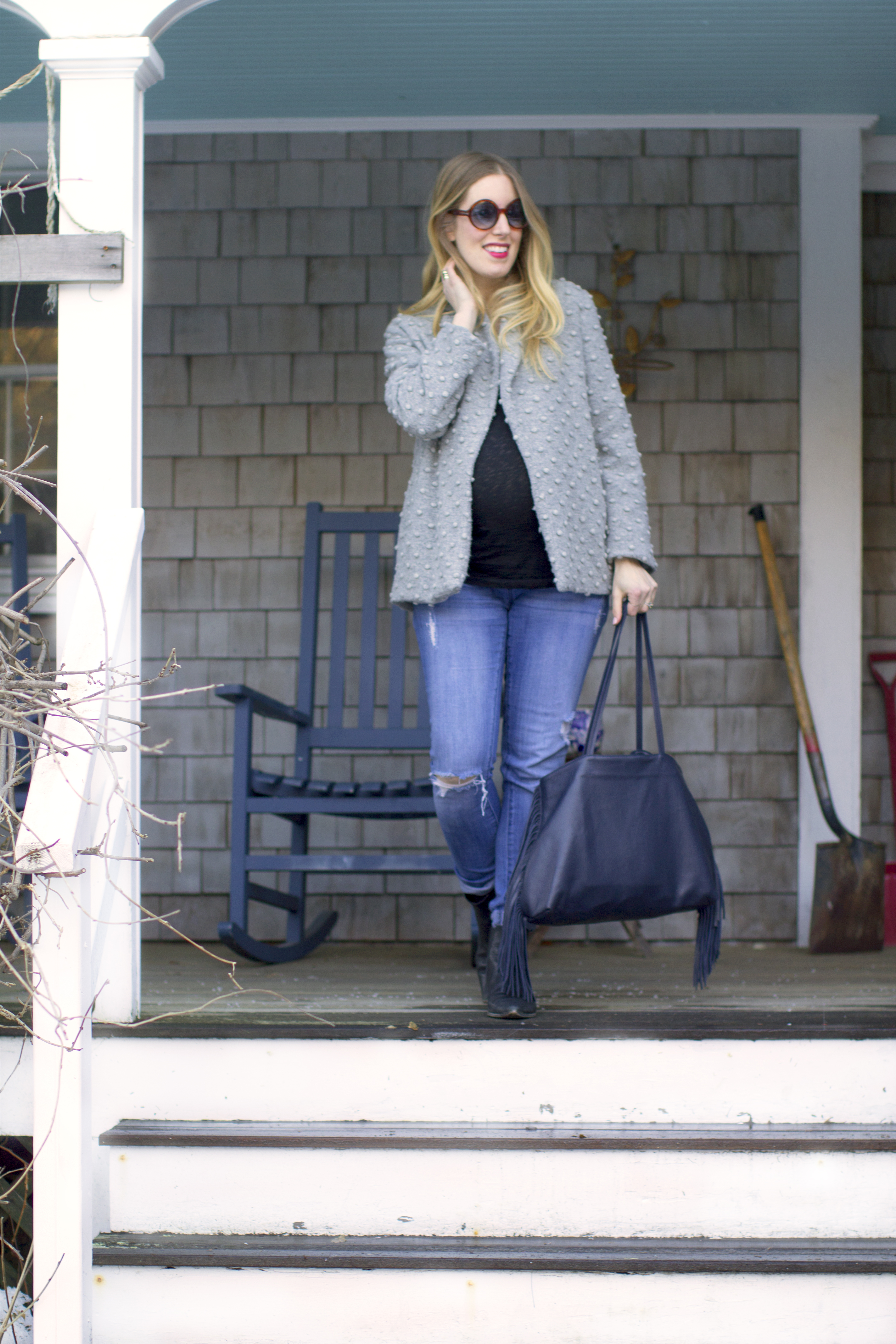 The countdown is on with less than 2 months until the baby comes and my life changing forever. There's so much to prepare for motherhood, but I think I'm starting to feel nearly ready, and not just because of my already sleepless nights.
I've been taking hypnobirthing classes, along with daily practicing guided meditations and exercises to prepare for an easier, possibly natural birth. I'm already starting to pack my hospital bag (I'm a couple of weeks ahead of the game on that one). The baby room is pretty much ready (stay tuned here for the latest!). I have my baby registry ready to go and am feeling good about being prepared. Well, almost.
The biggest challenge so far is, aside from fitting everything into my tiny Brooklyn apartment, is to prepare for motherhood without sacrificing style.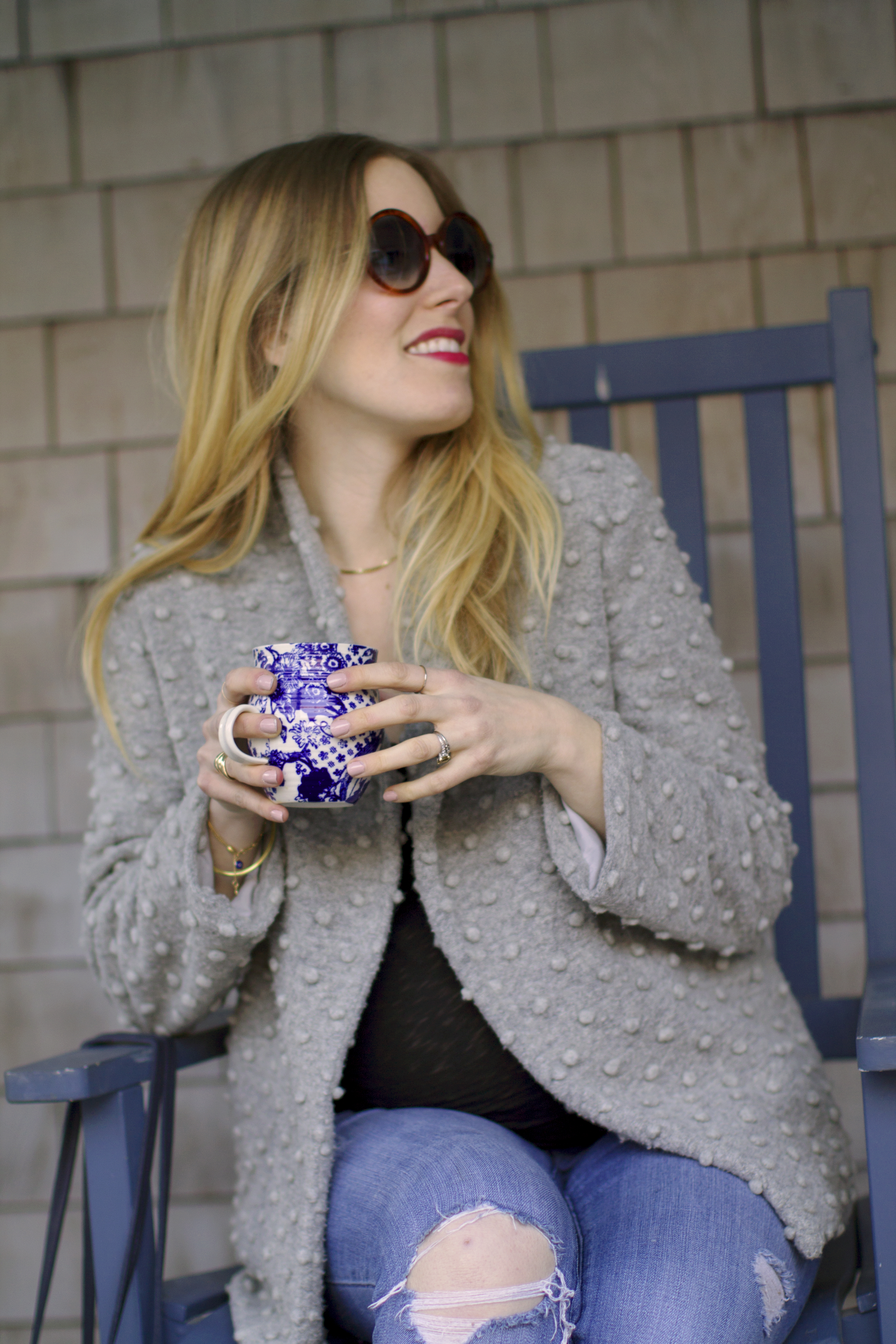 I've been traveling for styling photoshoots for the past few weeks and barely have time to think about styling myself! I can't imagine how much worse it will be once the baby comes. Same goes for sleep. It's getting harder to sleep comfortably at night, so coffee is imperative in the mornings. Between that and the bump outgrowing most of my maternity clothes, being stylish is becoming more difficult. I've resorted to incorporating more basics and accessorizing with nicer, stylish pieces to make my life easier. I imagine that won't be far off from when I'm a mom.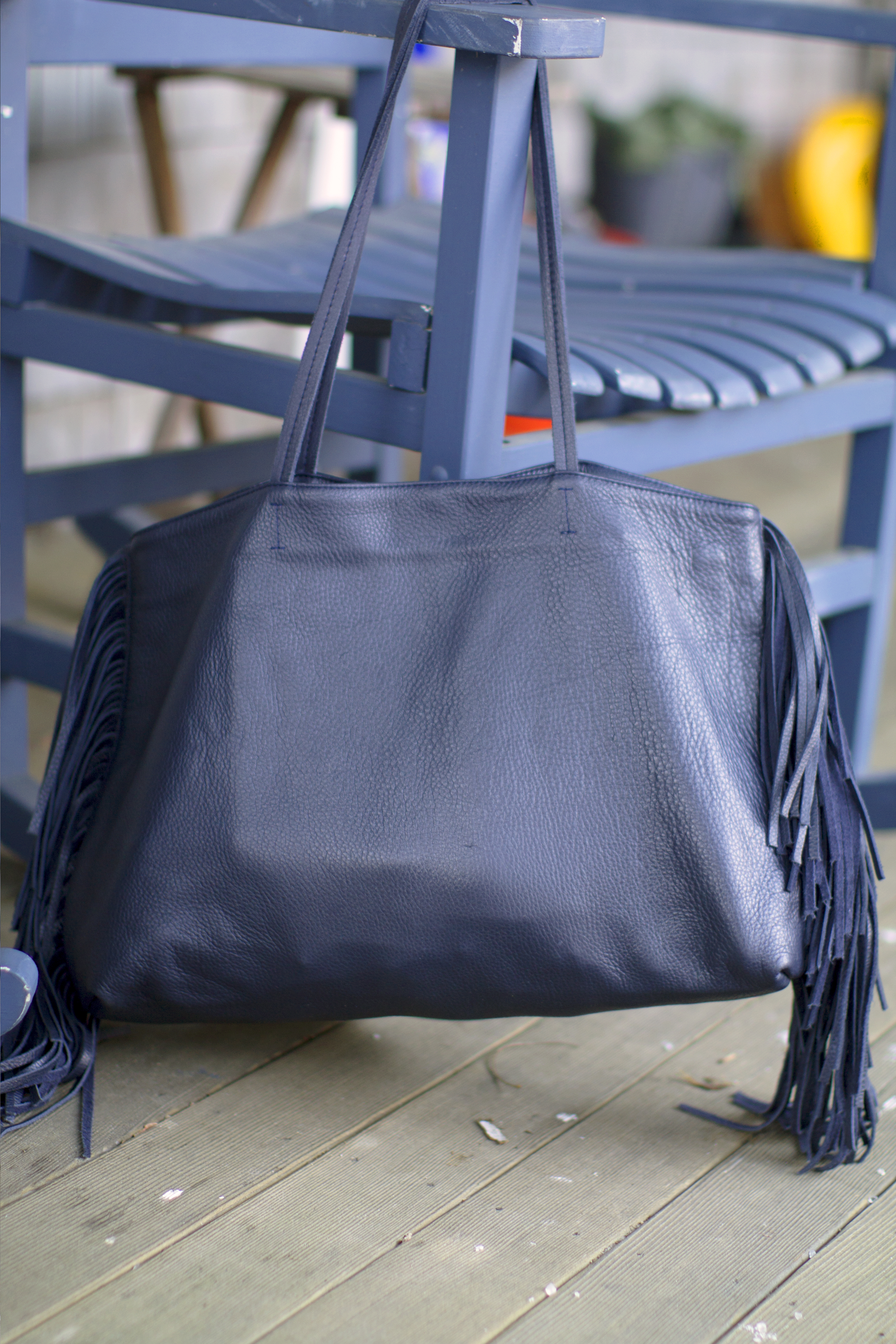 This gorgeous Italian leather tote by Positive Elements is both beautifully and ethically made, plus it doesn't break the bank for this mom-to-be at just $149. It's a great accessory to amp up even the most basic of outfits. Instead of splurging on an unfashionable diaper bag that only gets a couple years of use, I'd rather throw all the baby stuff in a bag I actually want to be seen with—especially one that holds a lot!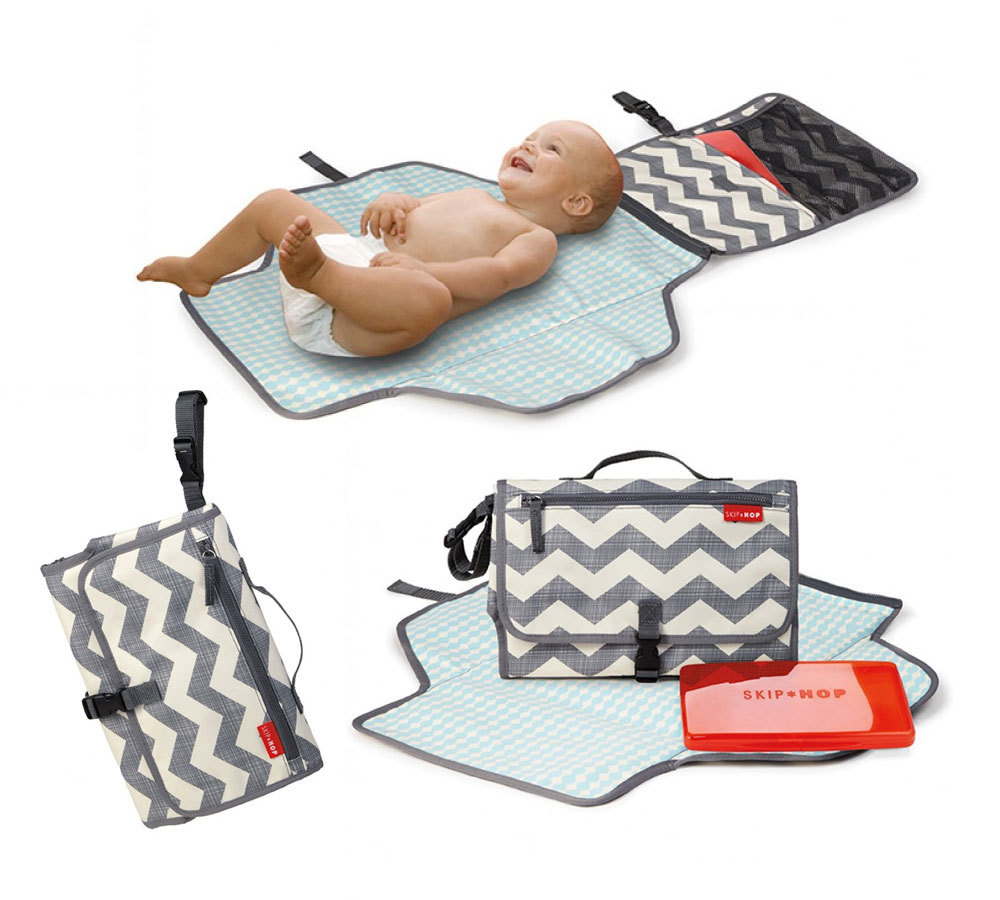 A lot of my mommy friends have agreed that there's no need to go buy a diaper bag. You can turn any tote or backpack into one with inserts and organizers like this one by SkipHop. This is one of the first items I purchased before it even hit my registry. I knew I would be getting a lot of use out of it.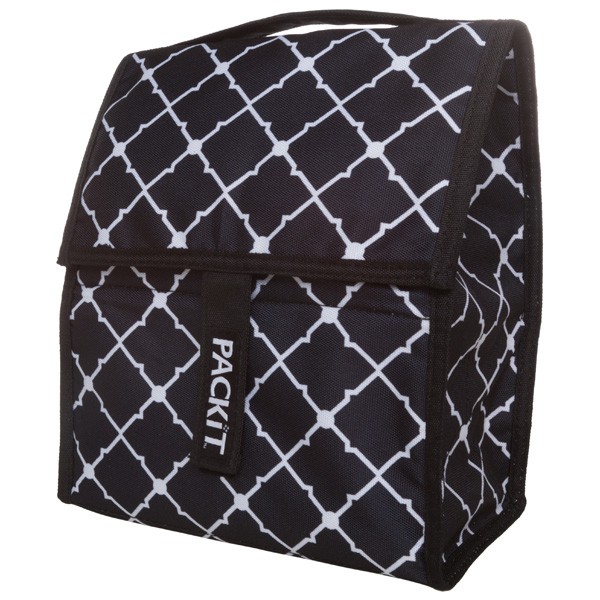 I also had another mommy friend tell me to skip all of the bells and whistles that come with the deluxe breast pump sets and just go with the basic model covered by insurance. She said that this PackIt freezable lunch bag is an even better way to store breast milk, bottles and even snacks when the baby gets older. With these brilliant inserts, I don't have to sacrifice style and can turn my fashionable bag into a mommy-ready bag.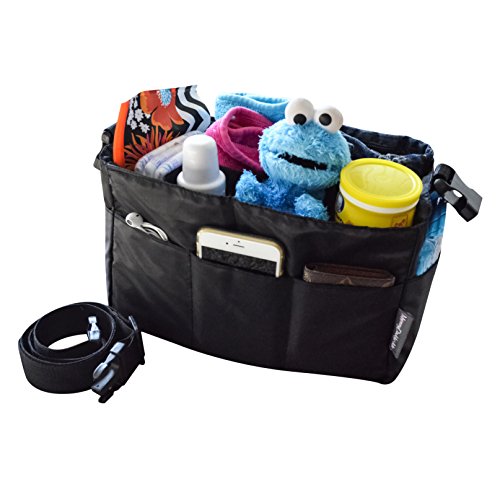 Lastly, if you do decide to carry a purse as your diaper bag, this diaper bag insert recommended by a mommy friend looks like it's the perfect way to take your stylish bag and make it ready for all your baby gear. For only $20, you can buy multiple totes to rotate in your wardrobe to what you wear. I have my eye on this one by Positive Elements for spring/summer. Why can moms be both stylish AND practical?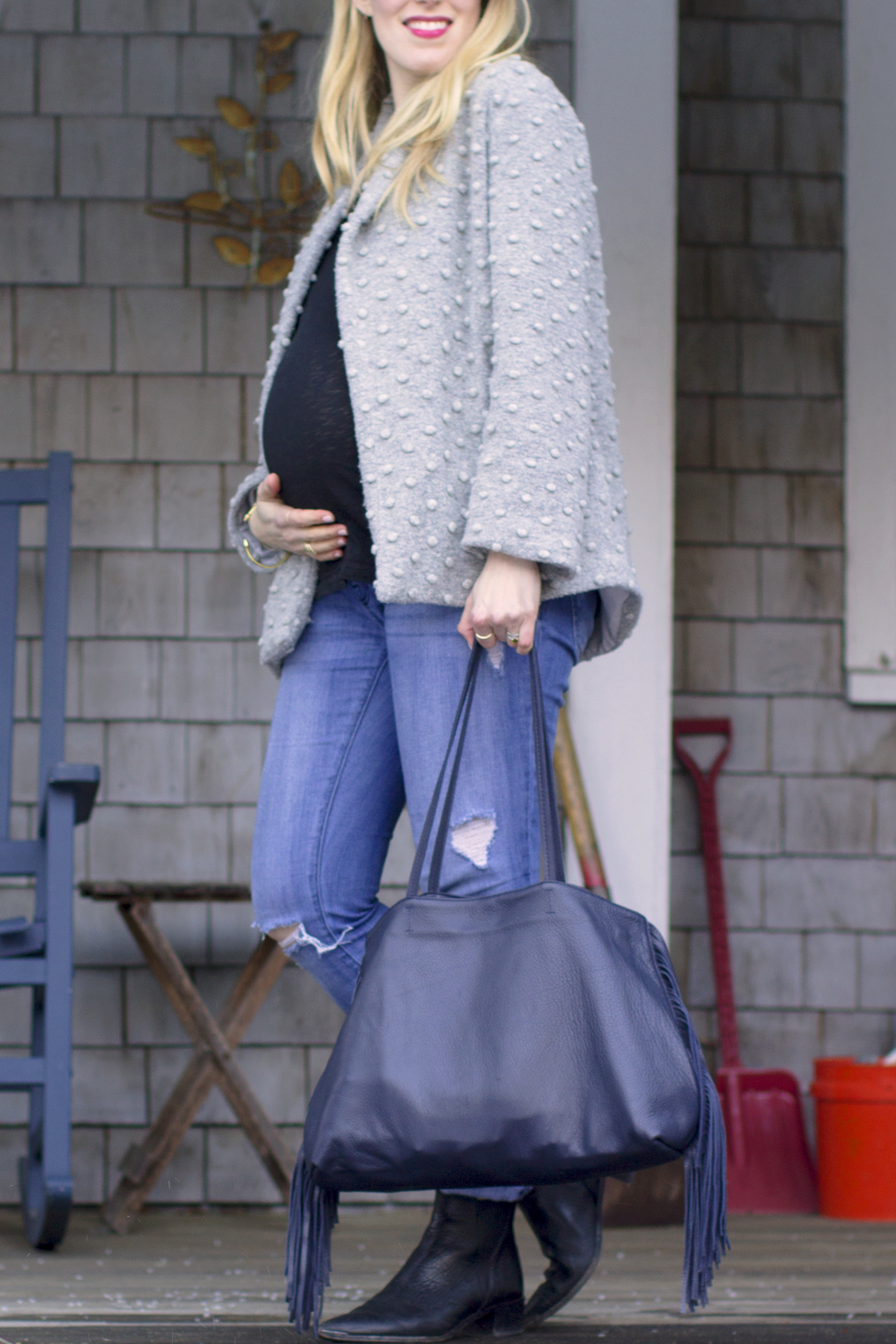 Waverly Grey SWEATER COAT via Rent The Runway Unlimited // Madewell TEE // hand-me-down maternity JEANS (similar here) // Acne BOOTS // Positive Elements TOTE BAG (c/o)  *Get a FREE pouch to add to your bag with a purchase over $100 if you add THEBROOKLYNSTYLIST code into notes to seller*