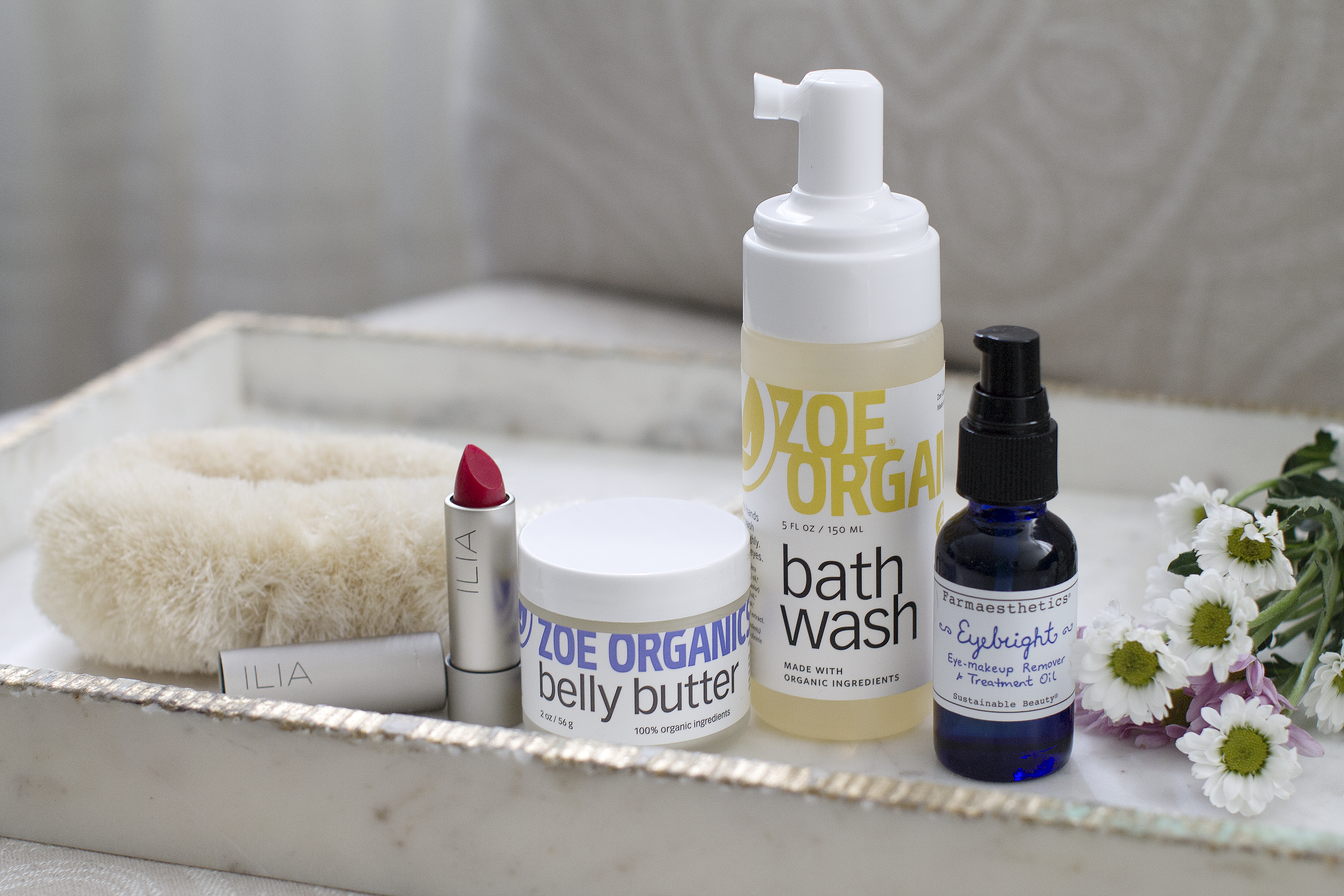 My 5 favorite natural beauty products for pregnancy that you need for your routine (and even if you're not pregnant!).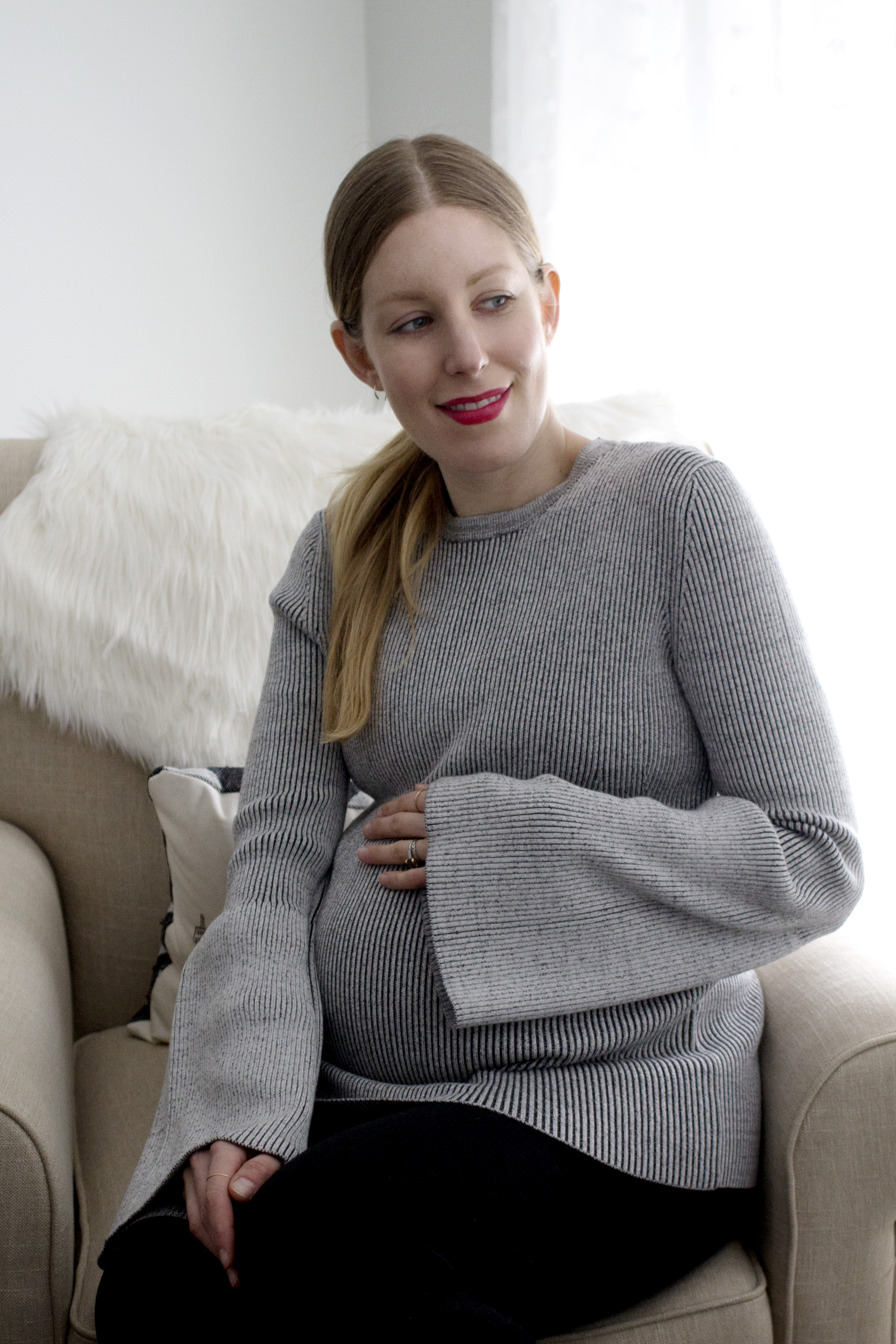 I'm currently in the home stretch of my pregnancy, so that means both time and comfort are starting to become limited. I think it's good practice for motherhood, so I've been trying to pare down my routine to a more mommy-friendly ritual. I'm dressing more comfortably (not that I have much choice at this point) and I'm scaling back my morning and evening routines, while making sure to pamper myself at the same time.
Part of my pregnancy routines has consisted of only natural products. I've made it a point that what I eat is completely natural (that means even no chewing gum with aspartame), and just as important, what goes on my body is natural as well. After-all, your skin is your biggest organ and your body absorbs whatever you put on it. For the past 7 months I've tried to stay away from anything with ingredients I don't know. It's pretty hard to do though, especially when there aren't many places to find all natural beauty products you can count on also being good.
Follain is probably my favorite source for head to toe natural beauty products. I discovered Follain through one of my assistants who lived in Boston and swore by this store that she frequented there. She gave me a gift of a few of their products for my birthday and I've been hooked ever since.
I partnered with this amazing beauty shop to share my favorite products from there site and for this post, ones that will pamper me during my pregnancy.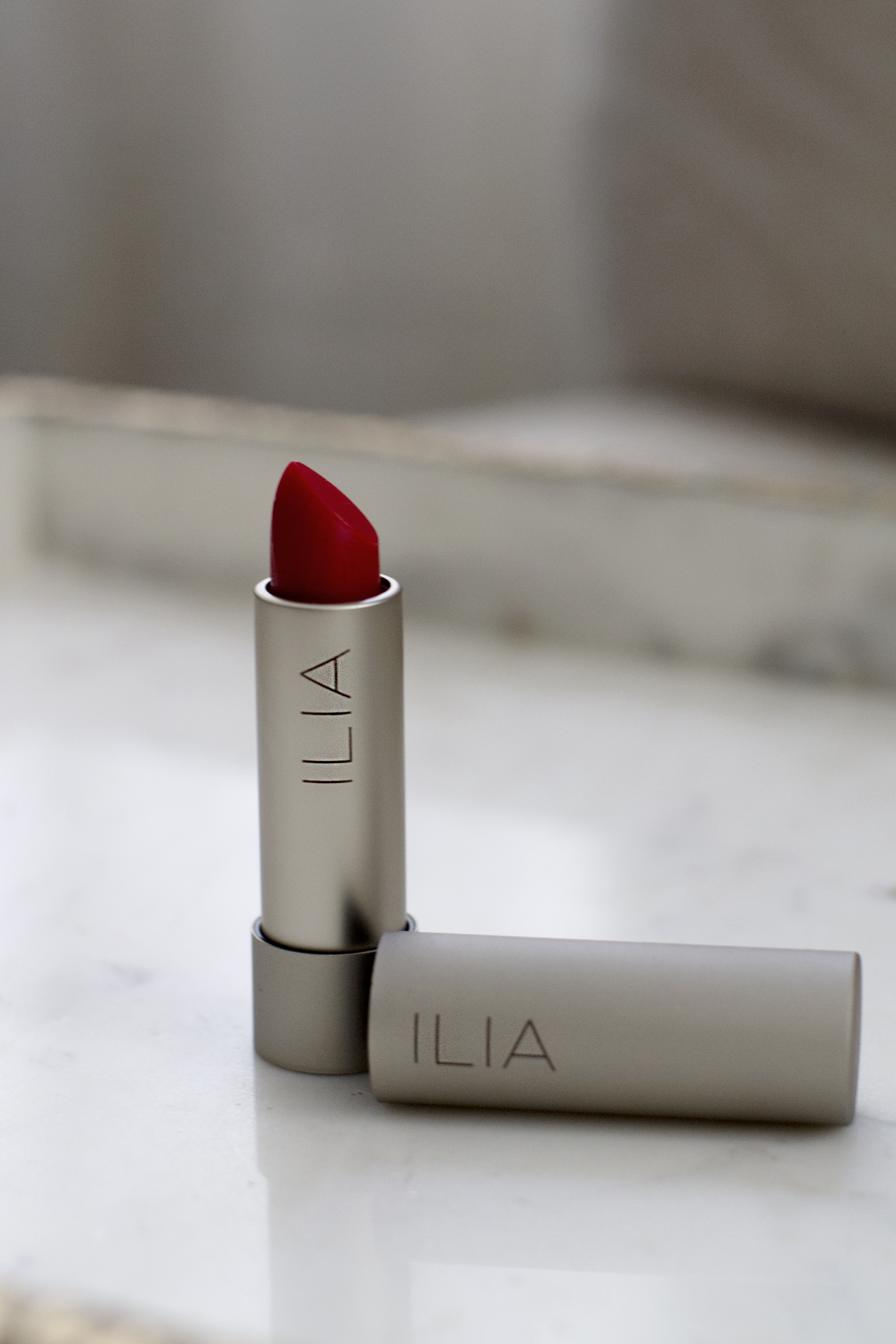 This Ilia lip tint is what got me hooked on this shop and this brand. Lipstick is one of the most important products I think to go natural when you can, pregnant or not. If you think about it, not only is it absorbing into your skin, but you're also eating it over the course of its wear.
This lipstick is not only natural, but it also looks natural on your lips without ever bleeding, caking or flaking. It feels like a stain, but the color is quite the pop. Crimson + Clover has been my go-to daily red lipstick. I'm so hooked, and so is my assistant, that we often end up with each other's in our purses.
While I hear I won't have much time for makeup in my soon to be new life as a mom, I think I'll have time for a quick swipe of this lip color when I leave the house. I tried it out here with very minimal makeup and unwashed hair and it literally made my look.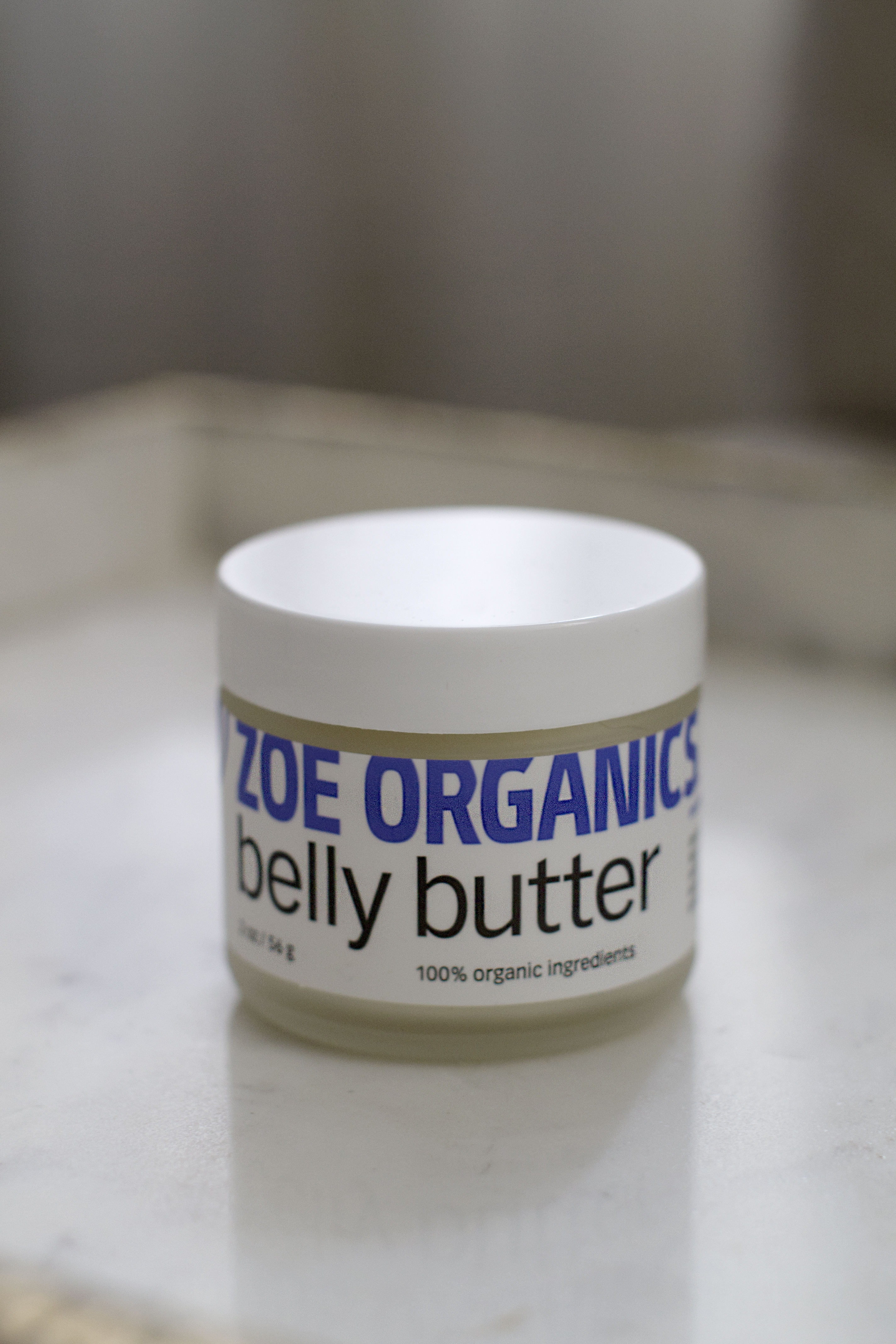 You've probably heard about the biggest beauty tip for pregnant ladies: to rub some kind of butter or oil on your belly to avoid stretch marks. I knew of this too and right away ran out to buy pure shea butter (too grainy and messy) and then tried pure cocoa butter (too hard to get out and the hubby complained I smelled like chocolate). I finally resigned to one of the more popular brands you can buy at your local drug store, which went on just right. After a couple of uses, I did some research and realized it contained toxic ingredients like mineral oil. I then resorted to coconut oil, which was messy (stained my sheets and made my cat lick my belly). It's a bit too light and caused my belly to itch unless I used it twice a day.
I can't believe it took me 7 months or so to find this Belly Butter by Zoe Organics, but better late than never. It goes on so thick but rubs right in and even with just one use, my belly didn't itch like it normally did by the end of the day. The blend of shea butter and oils felt so good and hopefully will keep me from those nasty stretch marks.
Even if you're not pregnant, this is a good one to rub into your belly, hips, butt, and thighs to keep it smooth there for the summer months coming up.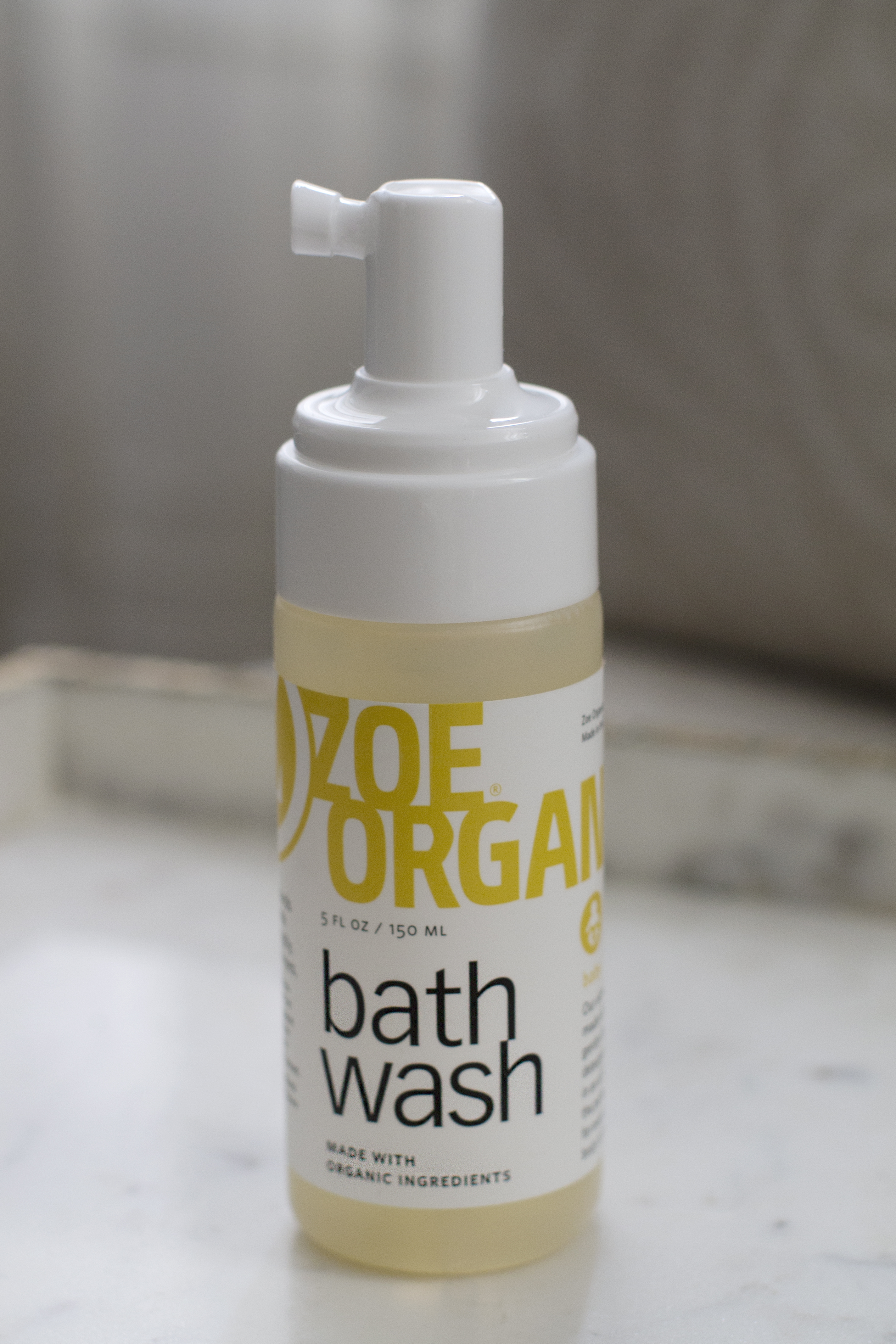 Also by Zoe Organics, this organic bath wash sold me with its natural ingredients and the ability to be so gentle that I can use it on my baby when he comes. I love that the foam pump delivers the soap without me having to lather. The oils in the soap will also keep my skin from drying, as well as baby's. It may just have to be a staple in our household.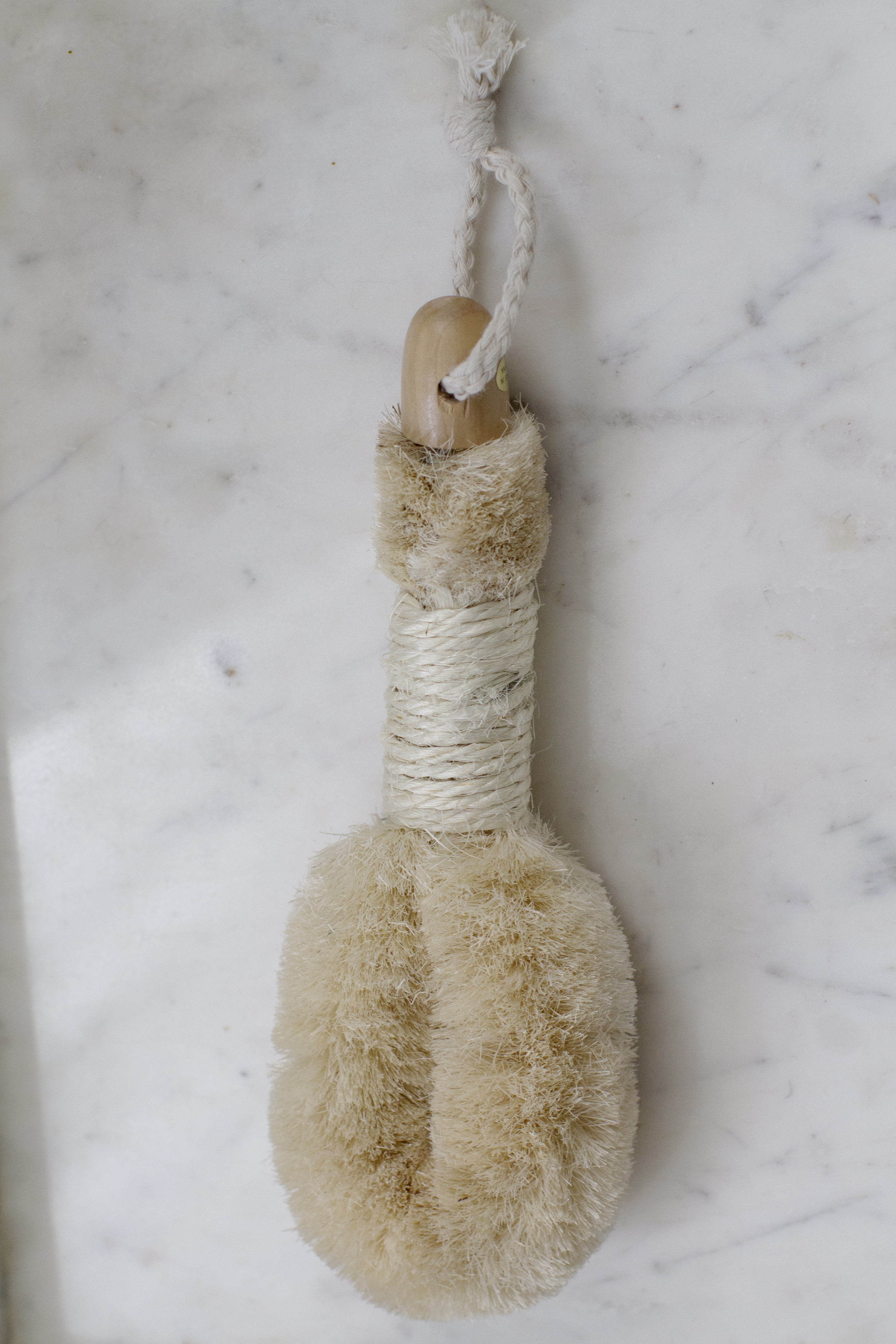 If you don't know about dry brushing, you're going to want to jump on this trend. There are many benefits like reducing cellulite, detoxification, improved circulation and lymphatic drainage—things this momma to be need in her life right now after gaining nearly 40(!!) pounds.
This Baudelaire natural sisal fiber dry brush not only looks pretty in my bathroom, but it will be one of the most functional pampering items I'm adding to it.
Try using one of these before you shower and you'll see/feel the benefits over time. Start at your feet and move upward in a circular motion. With adding only a minute or two of this into my routine, this is a pampering essential.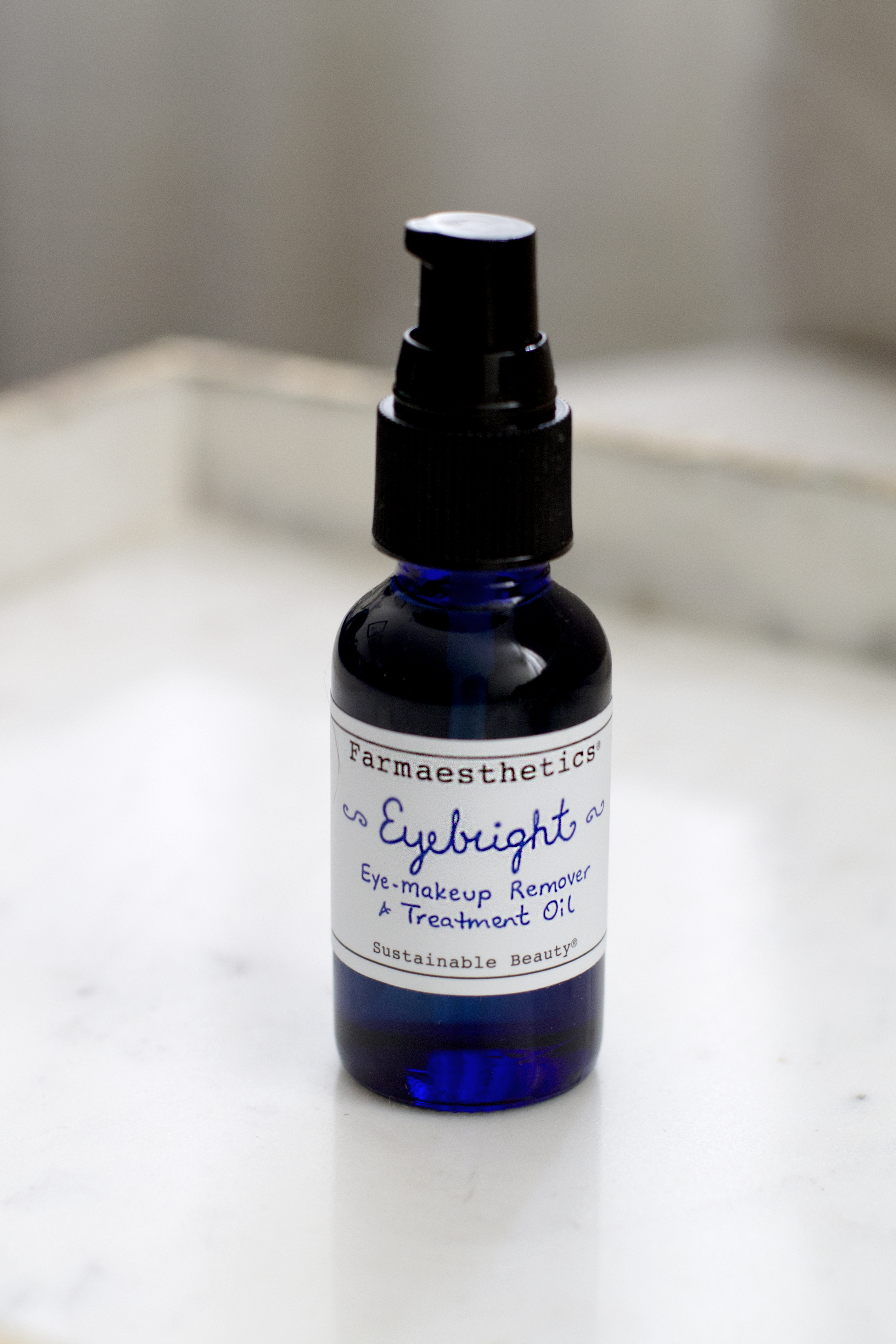 I've had a tough time finding a natural eye makeup remover AND eye treatment while I've been pregnant. Most either irritate my eyes… and often my wallet too.
This Farmaesthetics Eyebright eye treatment oil is kind of like the miracle eye product. It not only takes off my makeup, but will reduce wrinkles, puffiness, and redness. With all this in one treatment, I now have more time for the other fun natural products in my routine.
Who What Wear x Target TOP (Not maternity…but did have to buy an XL!) // All beauty products c/o Follain.
Post sponsored by Follain. What I choose to use and review is completely my own.
Stay tuned for my nursery details in the next post!