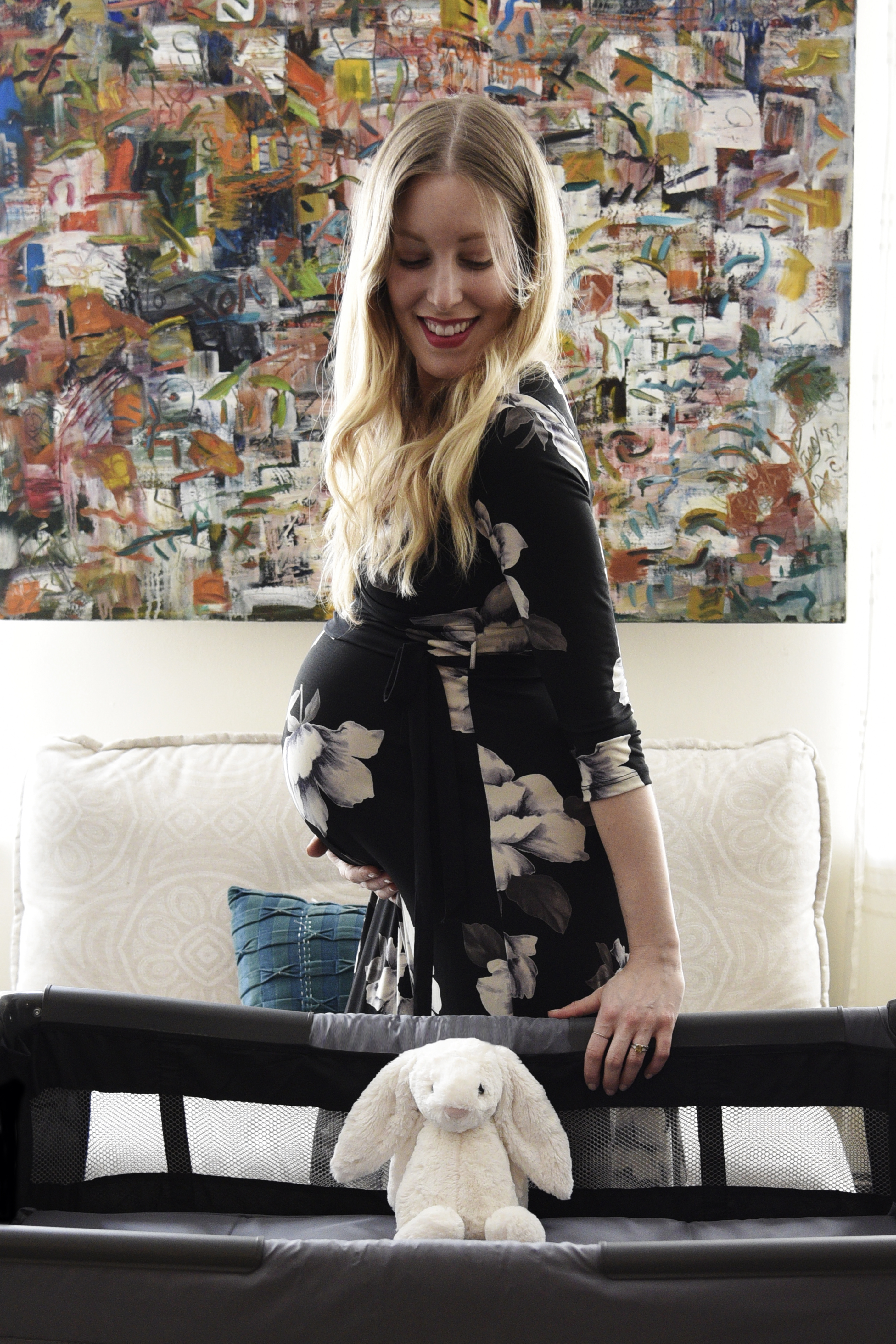 The first day of spring was this week, but it hasn't felt like it too much in NYC. Despite working on photoshoots nearly every day, I've felt cooped up indoors in the chilly weather.
I had a little scare last week when someone tracked in snow after a blizzard, which caused me to slip and fall while at work. Luckily after a 24 hour stint being monitored at the hospital, I was released with a healthy baby still in my womb. I don't know about you, but I'm ready for spring to be here so I can really get outside and get moving.
As the seasons are changing, I partnered with the popular baby essentials brand, Evenflo to feature one of their products that I would use for when it does finally get warmer. It was a no-brainer to go with their lightweight travel playard, as I plan on getting out and about as much as I can once my little guy arrives.
There are so many pack-n-play systems available to choose from. I even was handed down the one my sister used on her three kids, but I couldn't quite figure out how I was actually going to transport them after my husband even complained how heavy they were. This one is still a sturdy 20 pounds, but surprisingly significantly lighter than the one my sister swore by (and will permanently live at Grandpa's house as a result). It will also fit those standard sheets she gave me too.
Unlike other pack-and-plays, this one doesn't come with all unnecessary frills. It's also tasteful sans cutesy or obnoxious colors/prints, so I don't mind it sitting out in my home. For just $80, it's one of the best investments you could make for your baby if you're a parent on the go.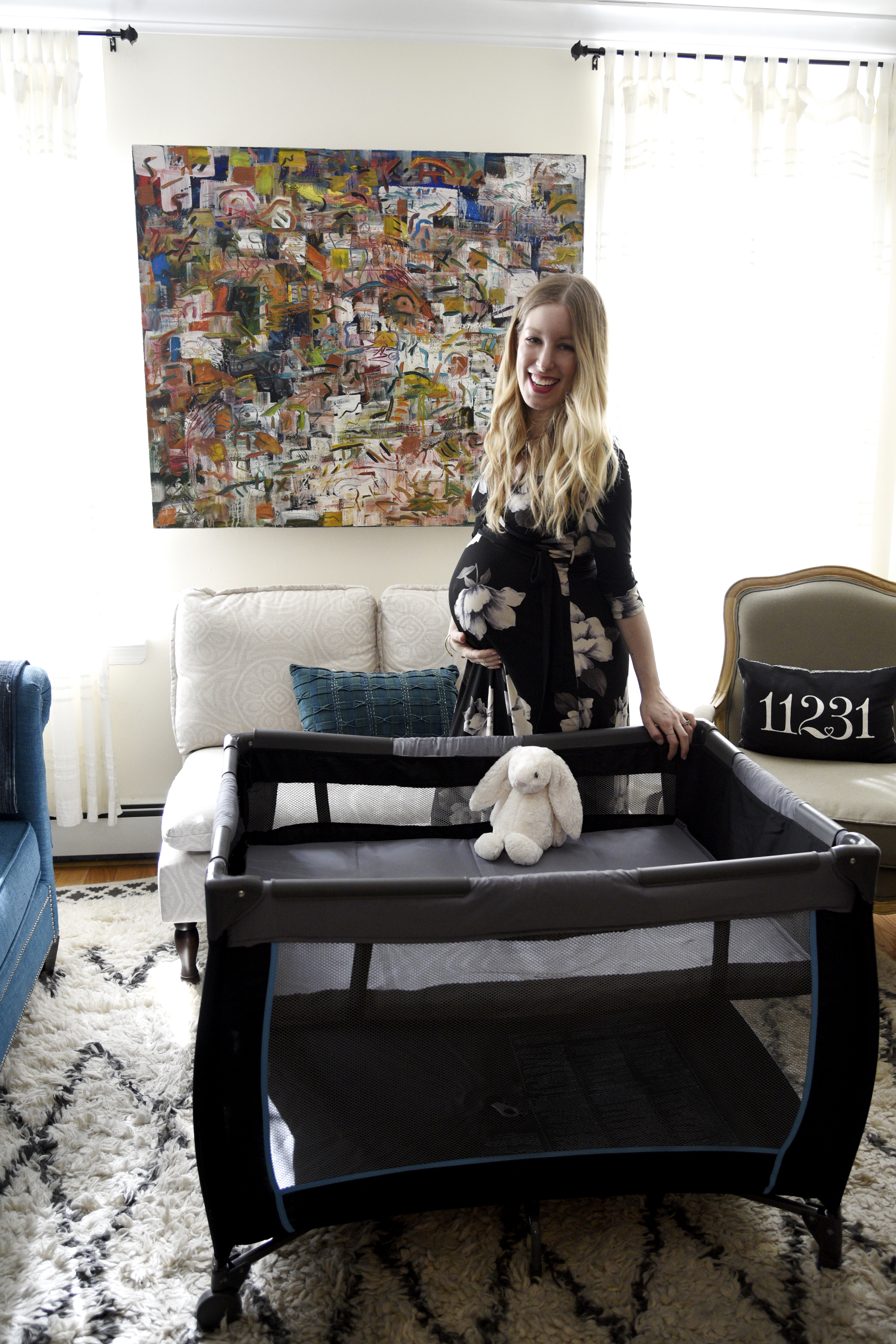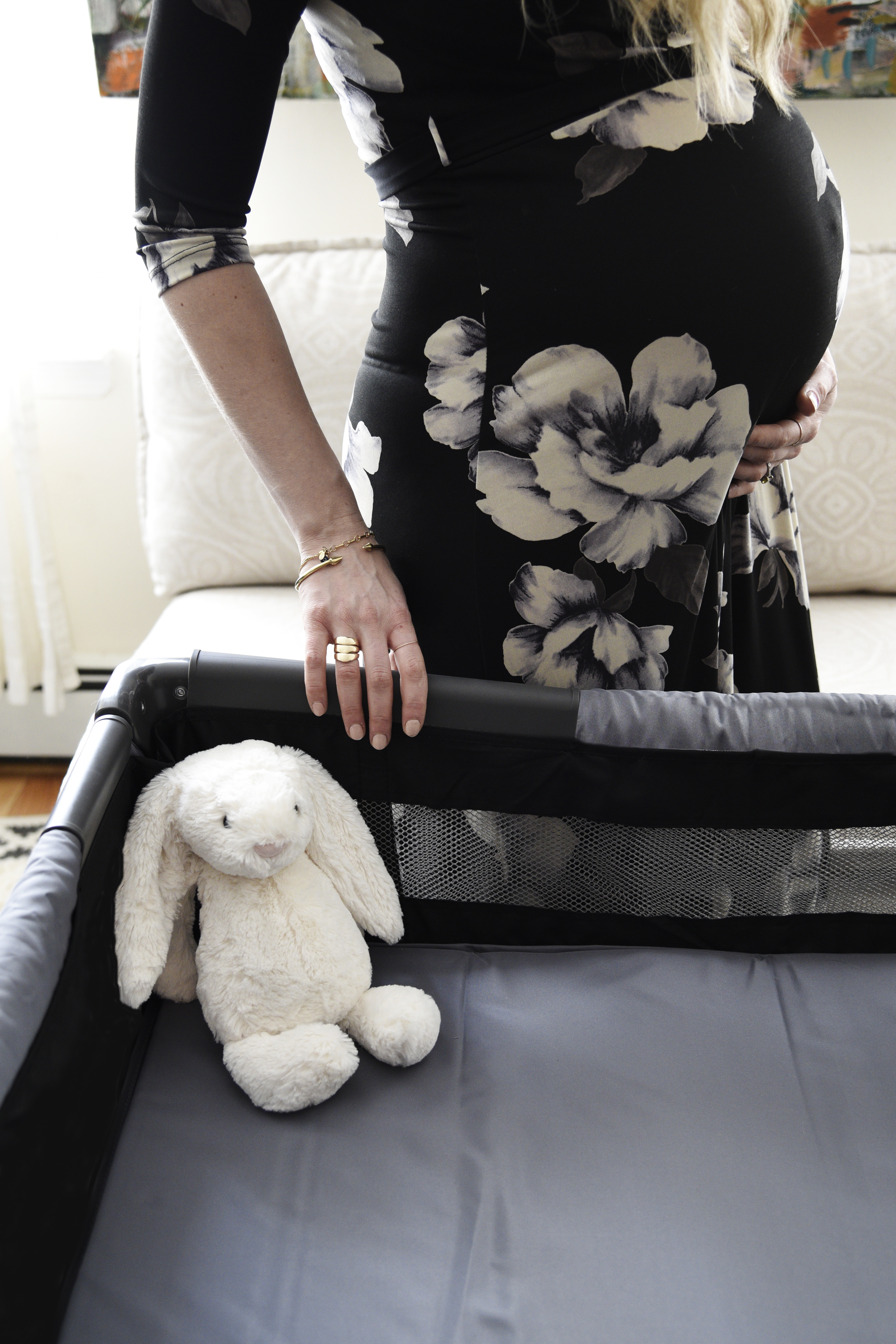 While this playpen will likely start off being set up in the living room, the only room in my Brooklyn apartment currently without a place for baby to sleep, it will definitely end up in my backyard with me once the weather warms up. I can easily carry it out there and set it up myself. With the bassinet attachment for my newborn, it comes in just 3 parts, in addition to the travel bag, so it takes just minutes to set up. It will be a great travel bassinet if we want to get away for a weekend this summer.
It's as easy as 1-2-3 to set up and take apart when you're on the go…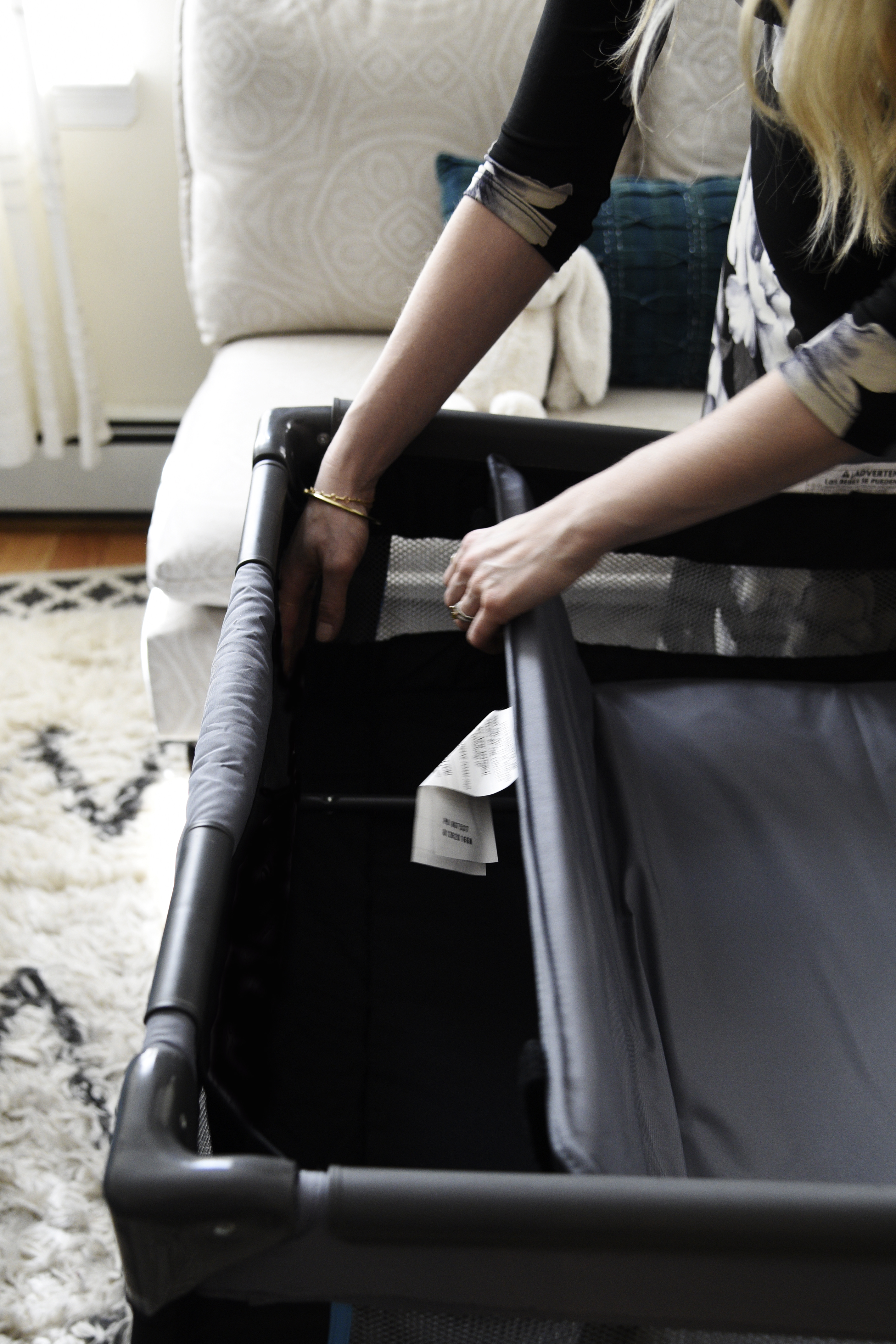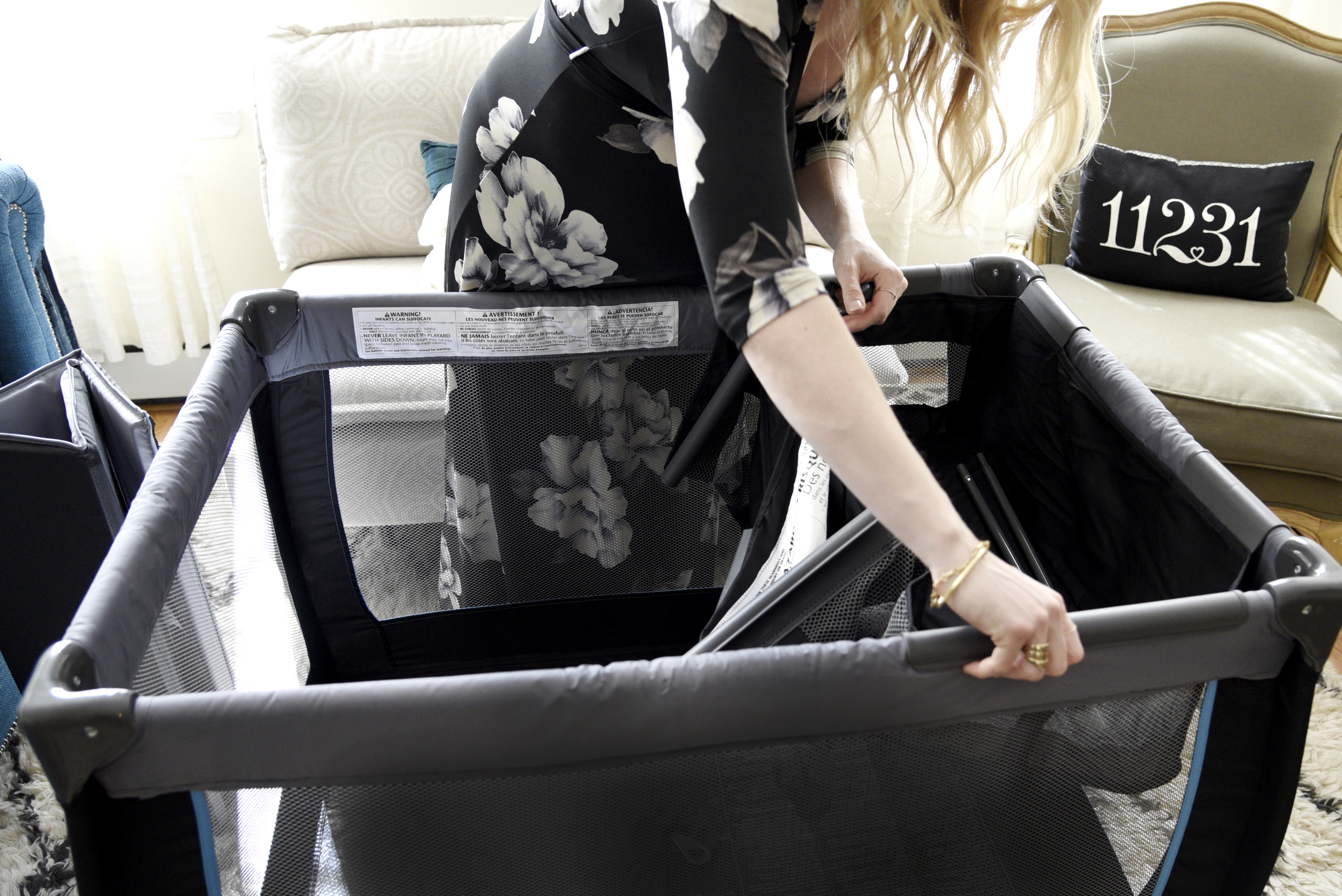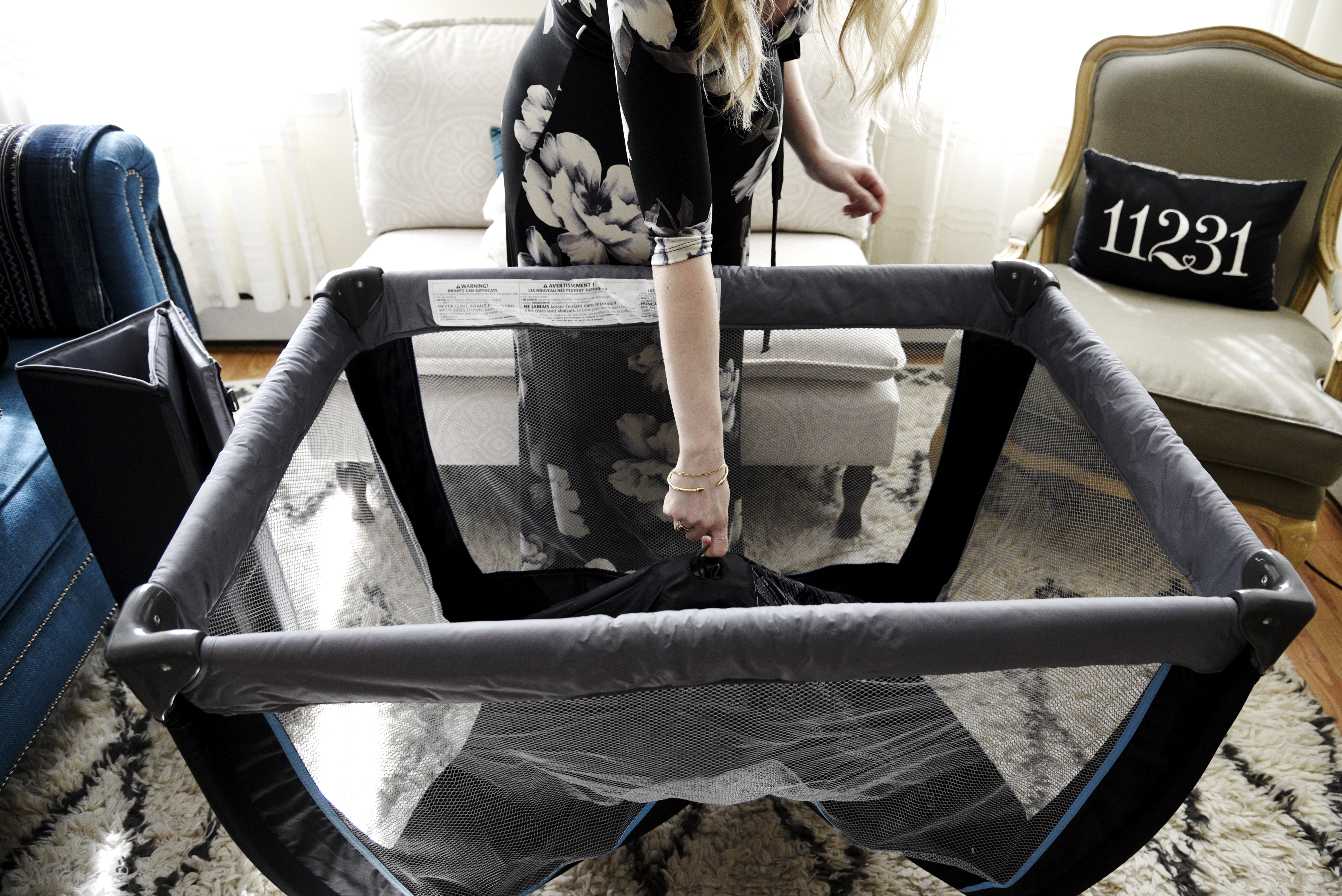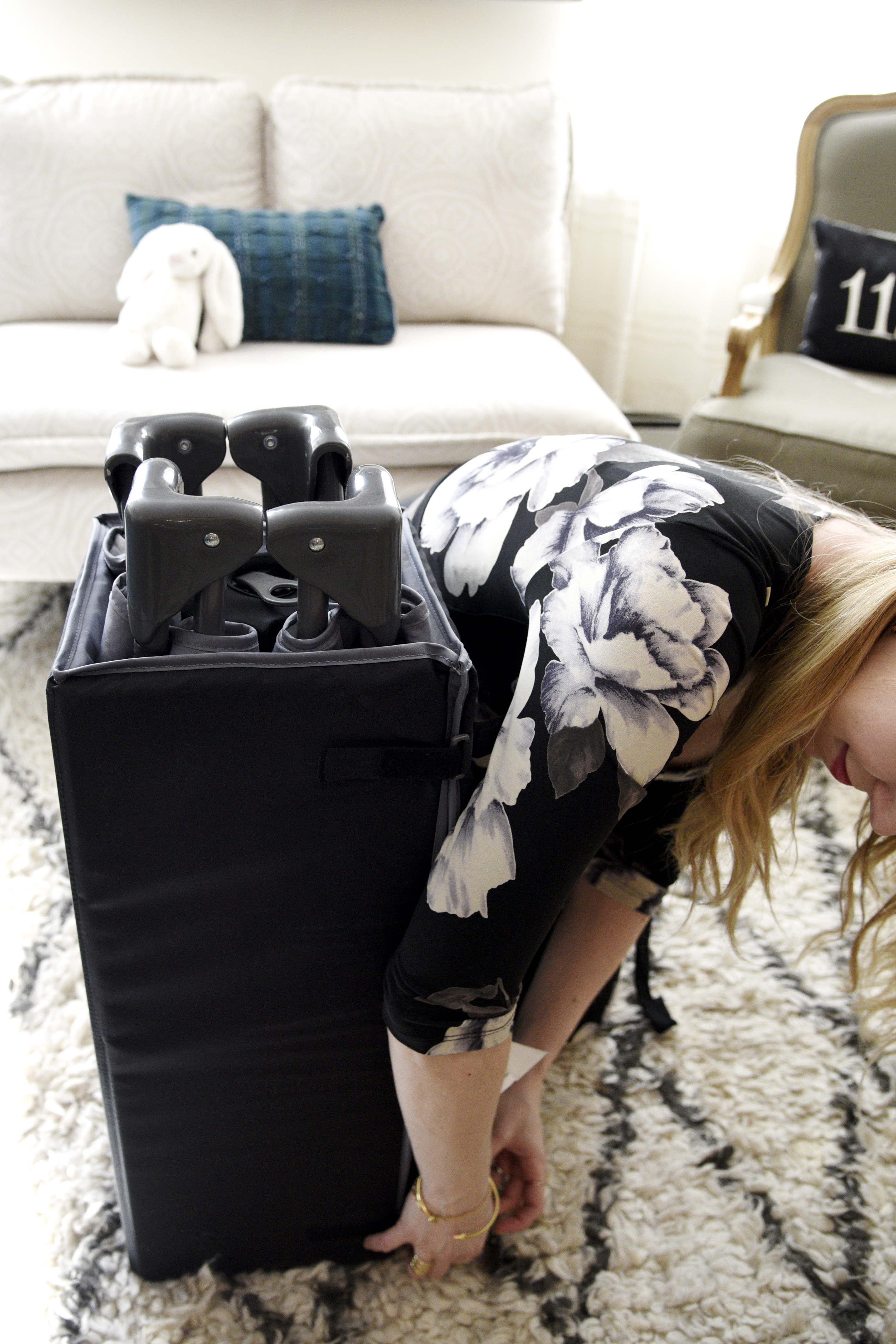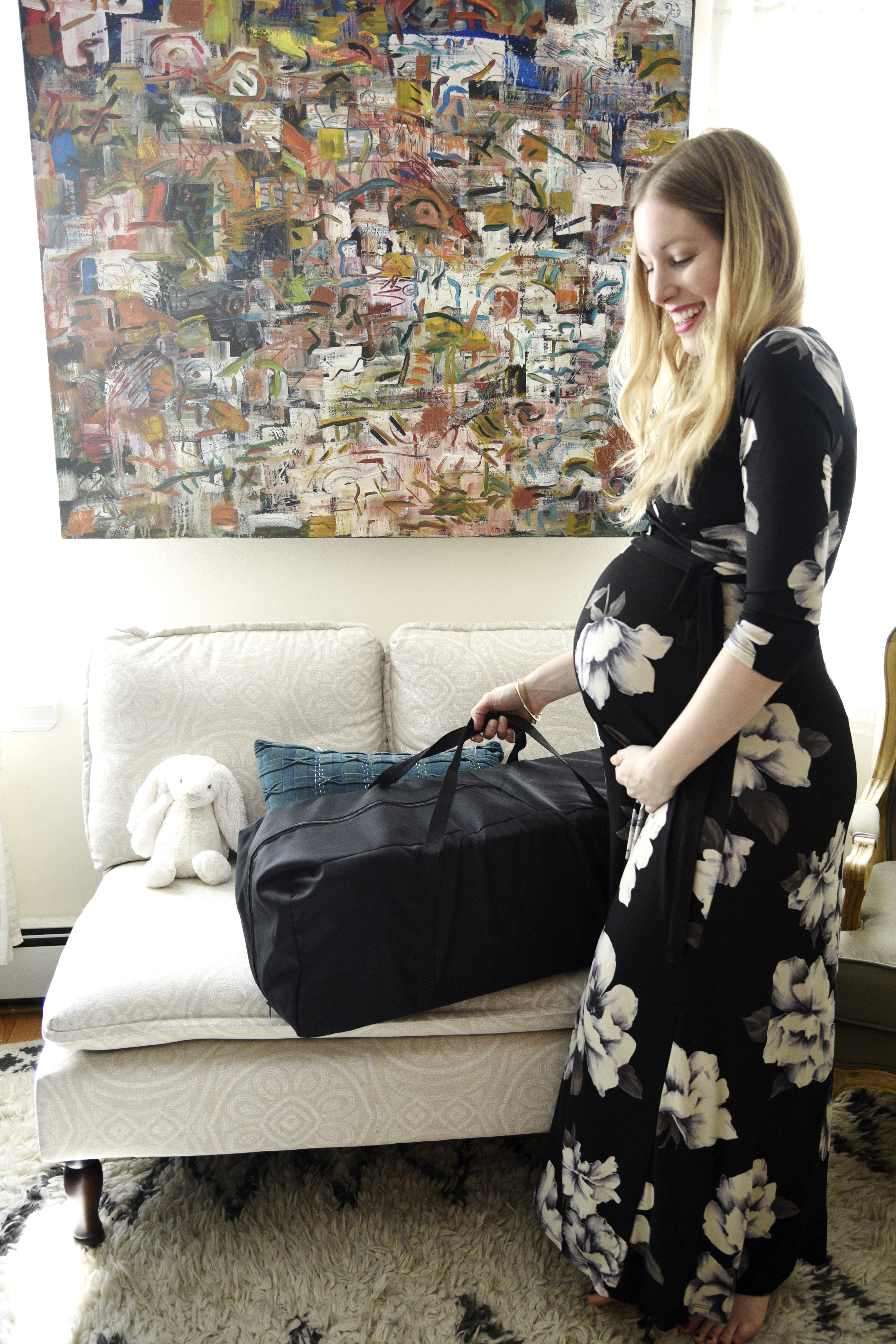 TRAVEL PLAYPEN c/o Evenflo // LaClef MATERNITY MAXI DRESS // Jellycat BUNNY TOY
Thank you to Evenflo for kindly sponsoring this post. All opinions and what I choose to review are 100% honest & completely my own.
photos by Michelle Rose