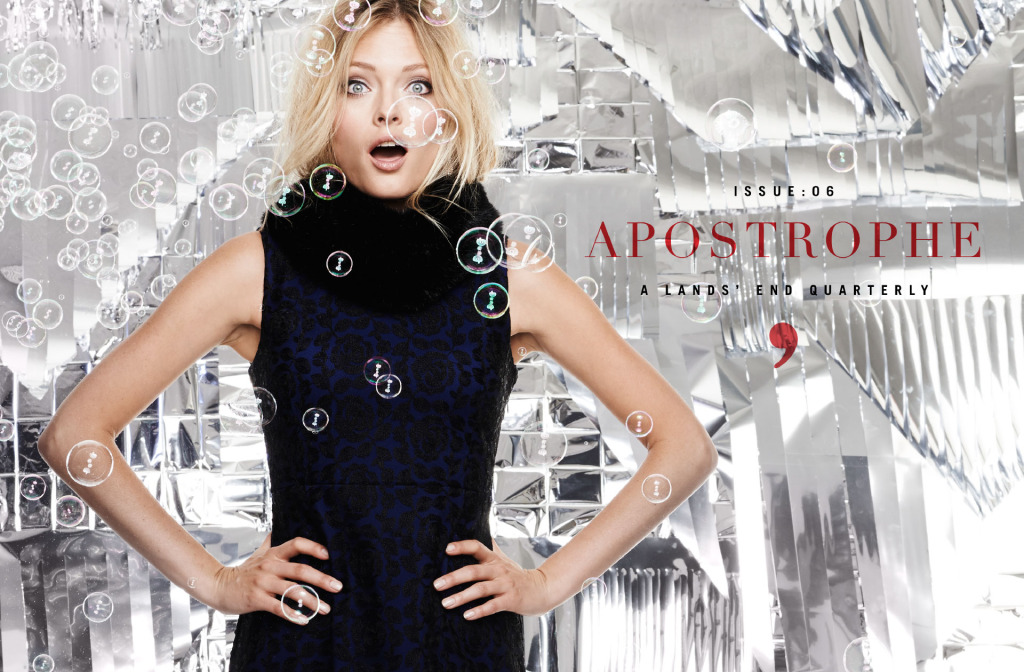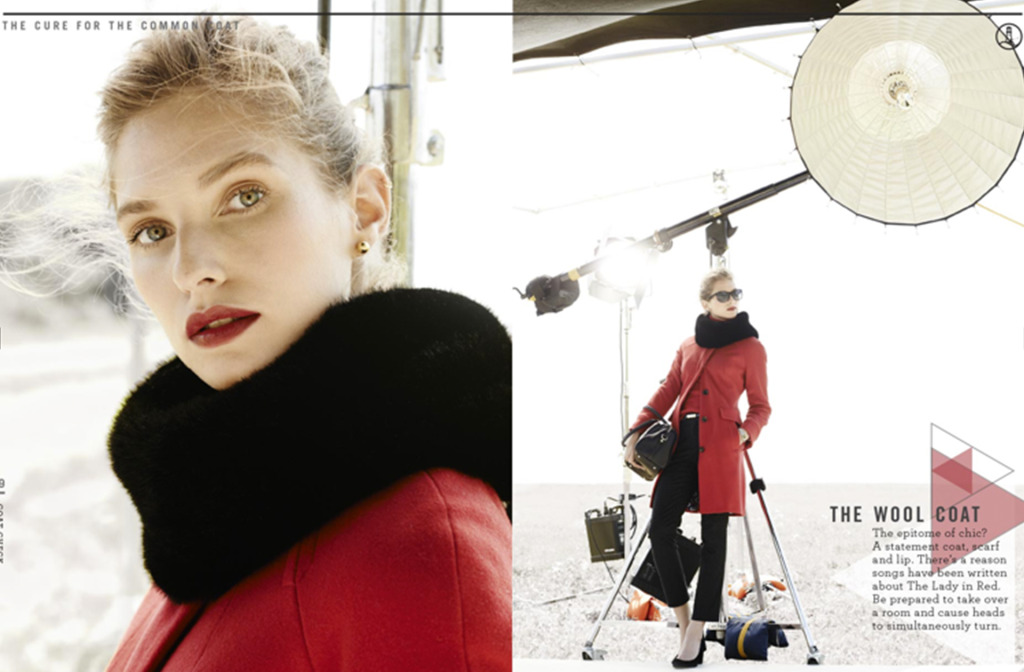 The gorgeous new issue of Lands' End's quarterly magazine, Apostrophe, that I styled is out and I'm excited to share it with you. This was one of my favorites with one of the best crews around, including the debut of Pepper the Pony, who was quite the natural. I was fortunate to work with such talent like the photographer Daymion Mardel and his crew that kindly held down the outdoor set so it wouldn't fall on everyone in the wind, as well as the art department and art director who tirelessly put together the Mylar background for the 5×5 party dress story. Even the editor, Raina, included my beloved Brooklyn in this issue! You can see the behind-the-scenes where we all make our cameos in the issue.
Not only are these Lands' End editorials one of my most fun jobs to work on, I love hearing all of the feedback from everyone saying, wait, that's Lands' End? or Wow, I want to buy everything I see. I think the holiday issue especially was one that will receive that feedback. Already people are telling me they bought straight from the issue—oh yea, including myself.
This holiday season's collection was one of my favorites so far, so it made my job easy and also hard to not make my shopping list as I worked like that sumptuous Breton striped cashmere sweater, the over-sized blanket plaid scarf…
If you do want anything you see too, lucky for you, I have a discount for you if you shop through here and check out the rest of the latest issue here. You can click on the images on there and shop the looks directly. Feel free to let me know what you bought, or at least want to buy!