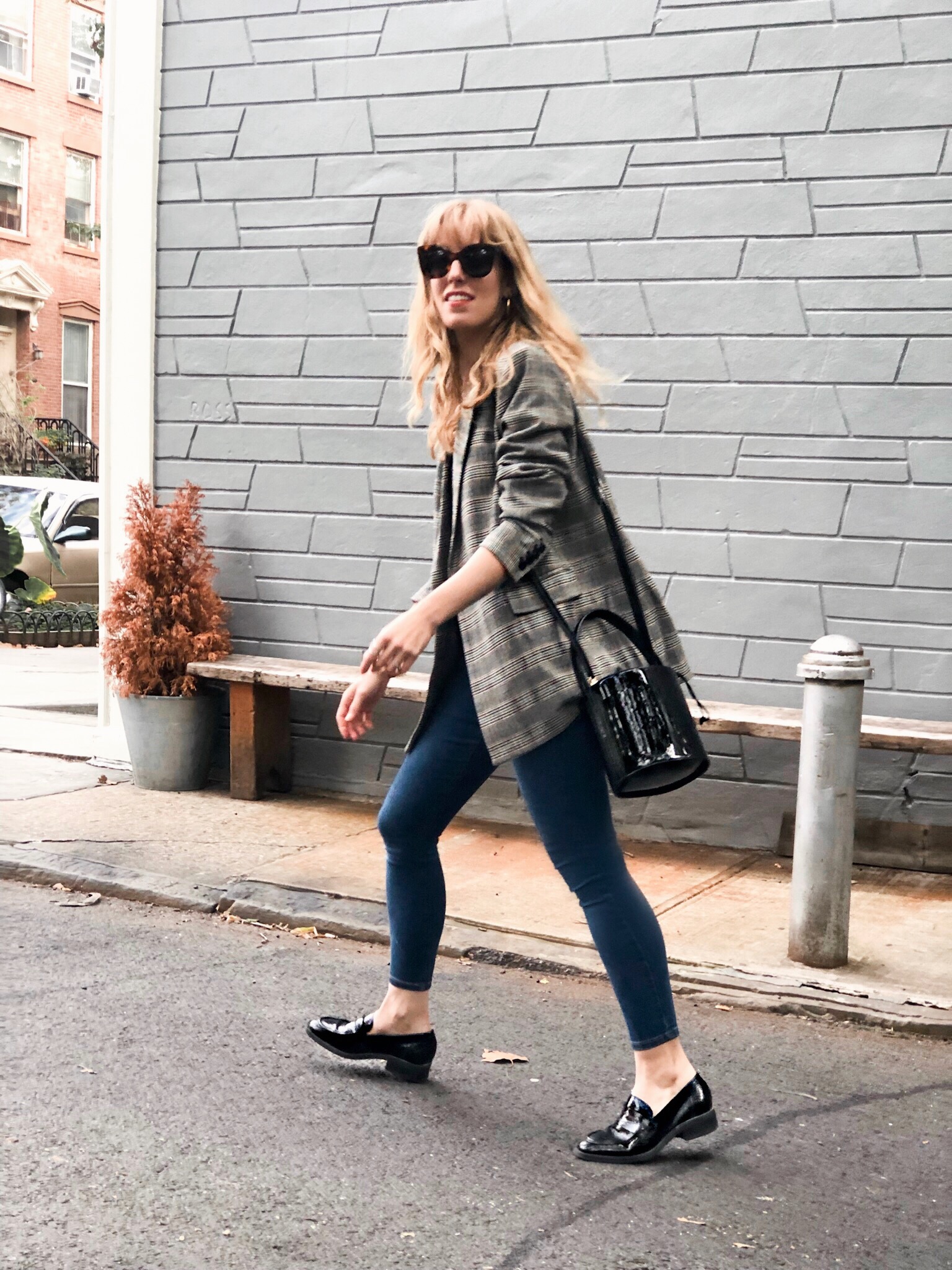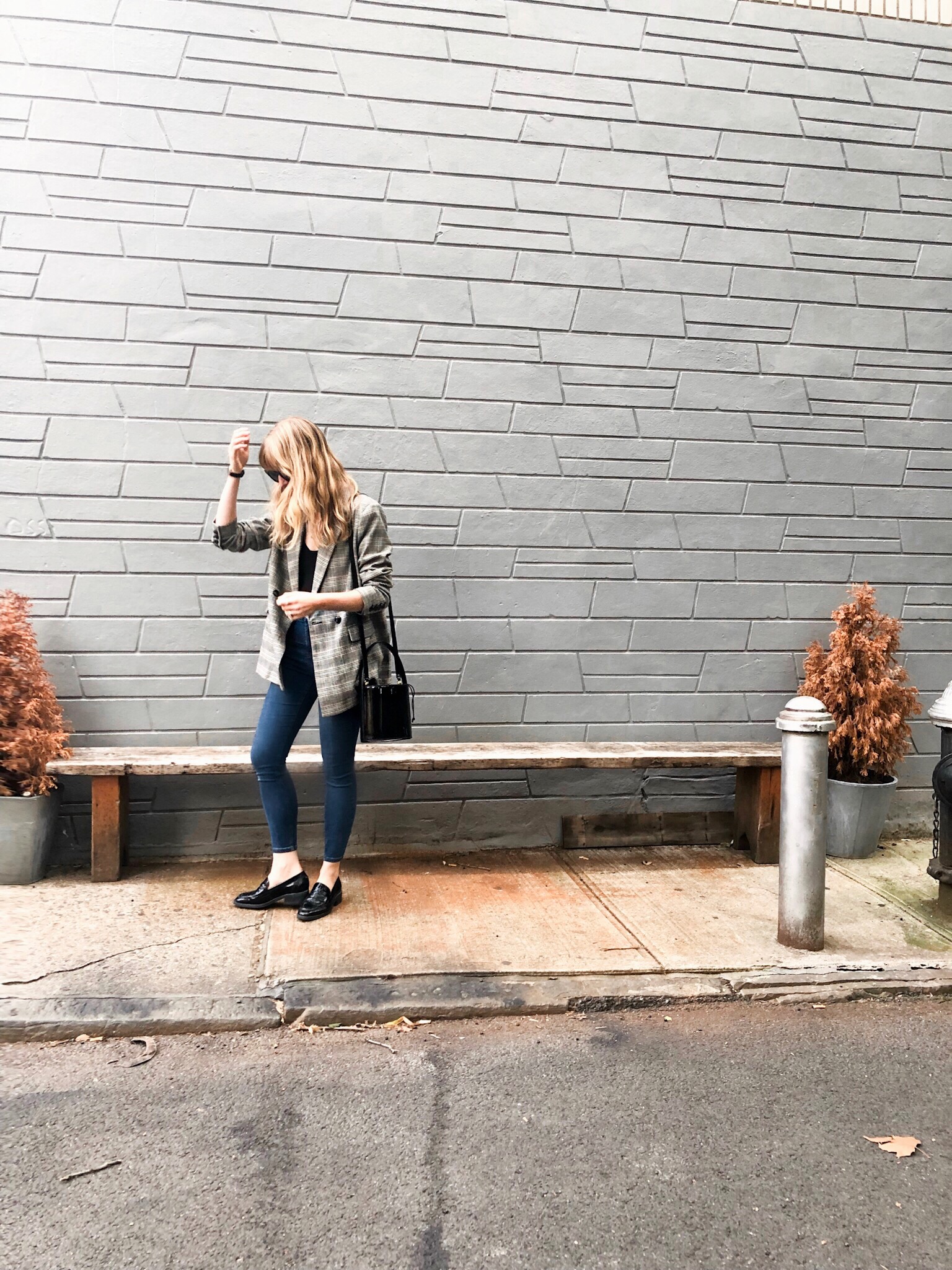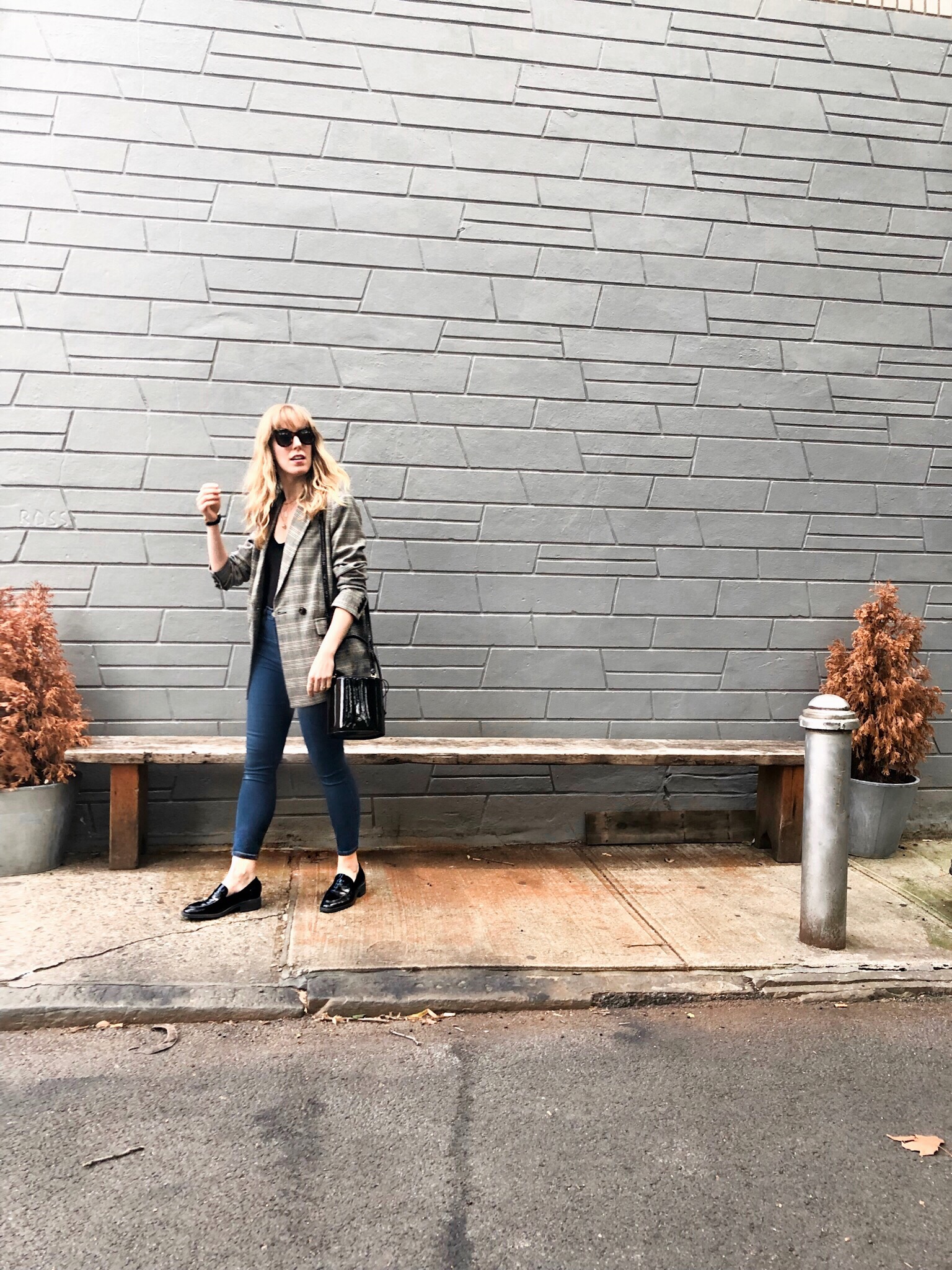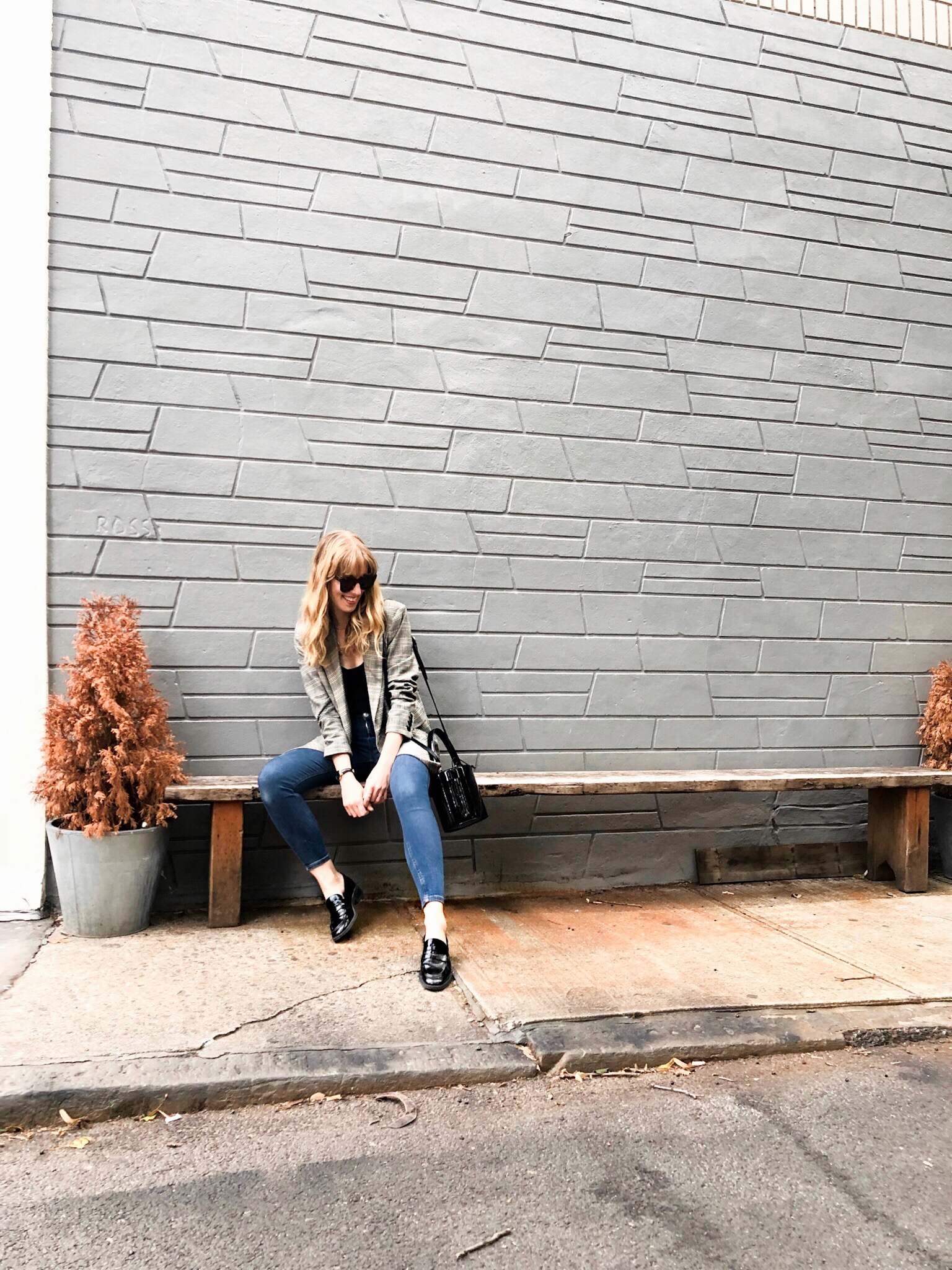 Blazer: Mango | Bodysuit: ASOS | Denim: Topshop | Loafers: ASOS | Bag: Staud | Sunglasses: Celine
As you may have realized if you're a regular reader/follower of my blog, there's something a little different—I've changed my name. Why you ask? Well for a few reasons…
While "The Brooklyn Stylist" suited me well and has been good to me, it's been quite frustrating over the years to have an Instagram handle that was different than my blog name (unfortunately someone else got to the name on there right before I did and wouldn't sell it to me!). Instagram has become such a major platform over the recent years that it's become so much more important than it was when I started this blog. It's also become pretty much like a business card and I find that people would rather exchange handles than cards these days. The problem with my name as an Instagram handle is that no one can figure out how to spell Liz TEICH (yet!) and people would follow the person who had my blog name even though she had a private account!
It also occurred to me that I was getting pigeon-holed to just Brooklyn when I'm a stylist all over New York. Don't get me wrong, I've been so proud to live in such a great area that's on the pulse of everything cool, but as my blog and brand have grown, I was ready for something even bigger. I grew up in New York, even went to college in New York and this state has always been and likely always will be my identity, so it was serendipitous that "The New York Stylist" was available on here, Instagram, Facebook and Pinterest (I'm still @Lizteich on Twitter, but I'm OK with that).
I'd love to hear what you guys think and would like to see more of on here. Do you guys even read these posts or prefer Instagram/Pinterest more? Do you like my consistent Monday AM posts or want me to post more often?
____
Now why you're really here: to hear more about this amazing check pattern blazer for fall, which a lot of you were intrigued by on my Instastories the other day. I met up with Josh for errands after meeting with a Closet Cleanse client and saw you guys were asking about this blazer, so we shot it quickly on the iPhone because that's all we had handy. Not bad huh?
This blazer was a recent fall purchase from Mango after I've been searching for the perfect check blazer for what felt like years and while I loved this one I posted about, I wanted something a bit less fitted and more over-sized. I found some great ones here from Mango (not sponsored in any way!) as well and think they're such a great and easy fall staple.
[SHOP THIS POST]

photos by Josh Boccheciamp