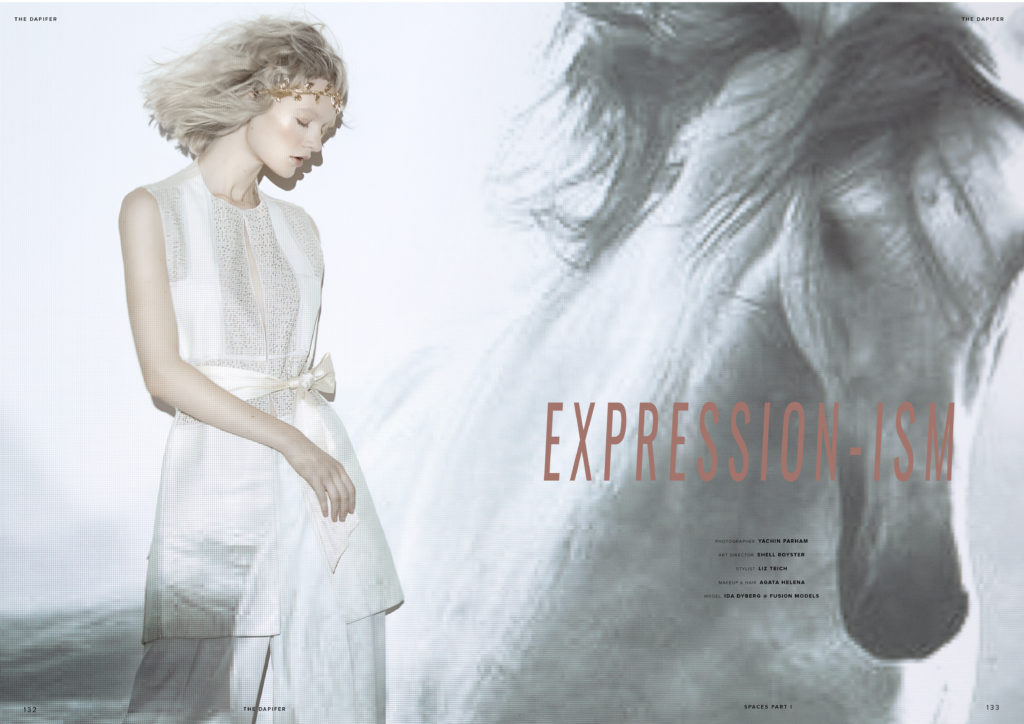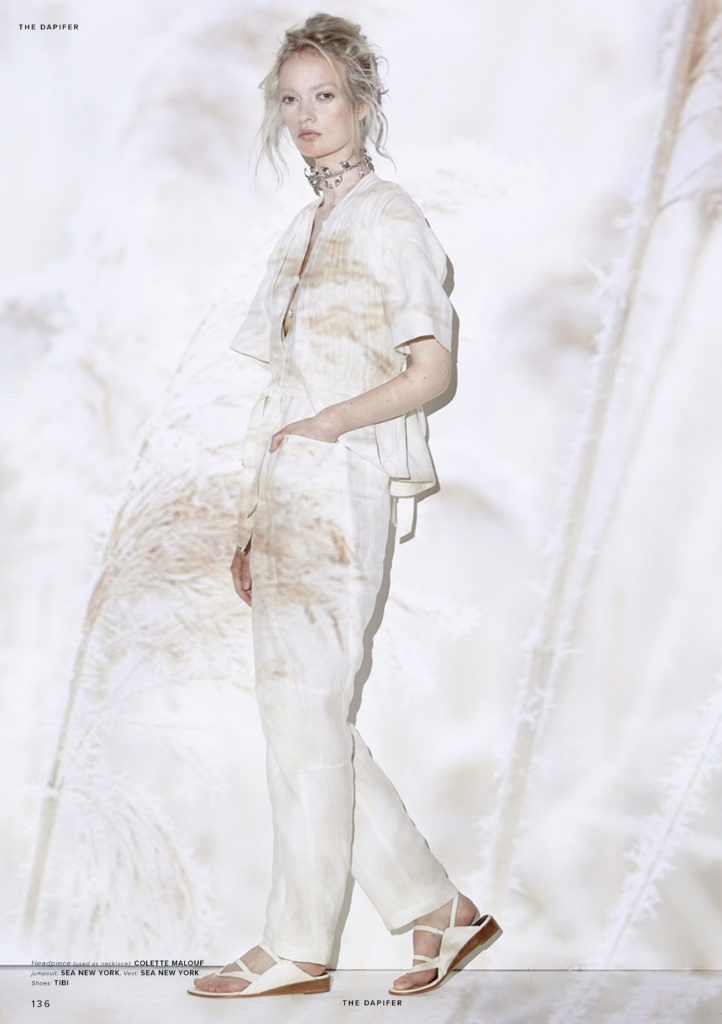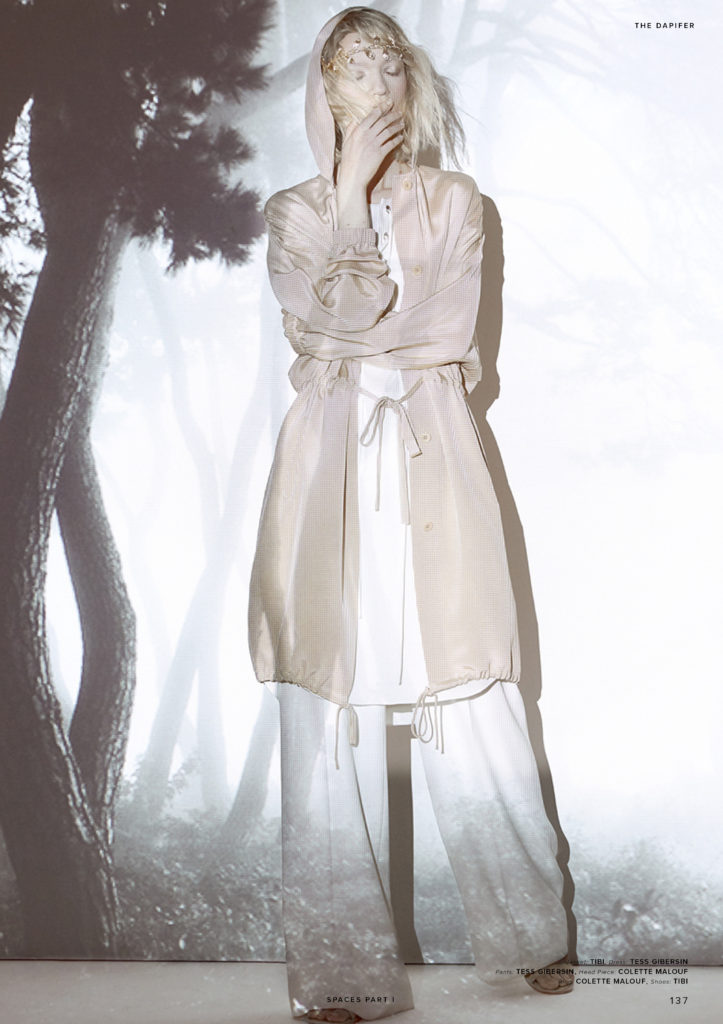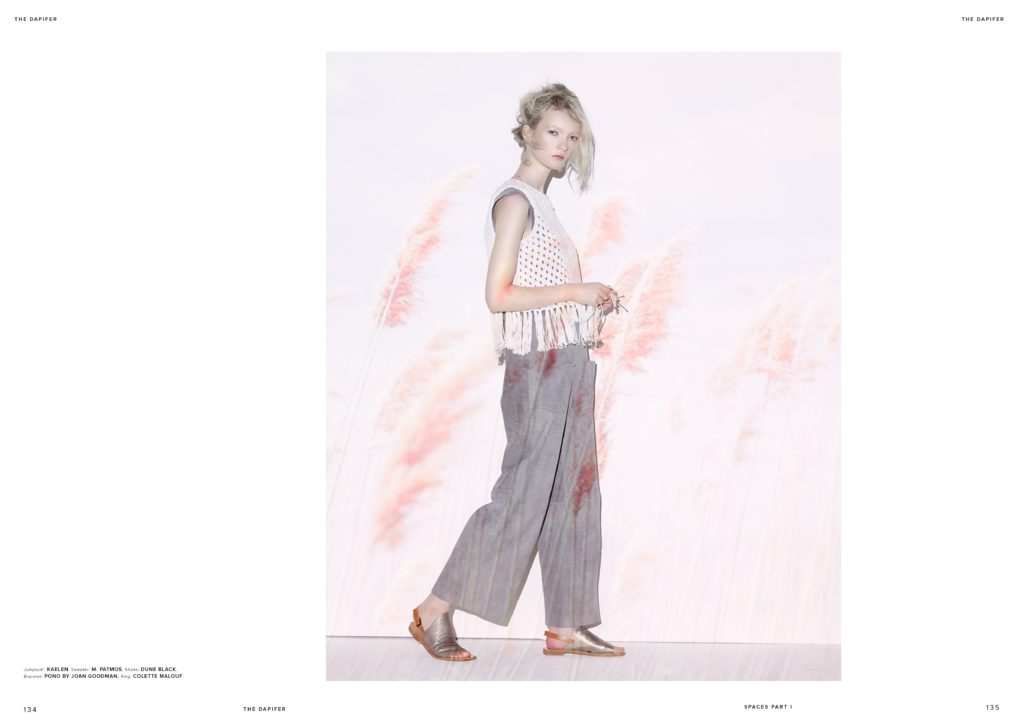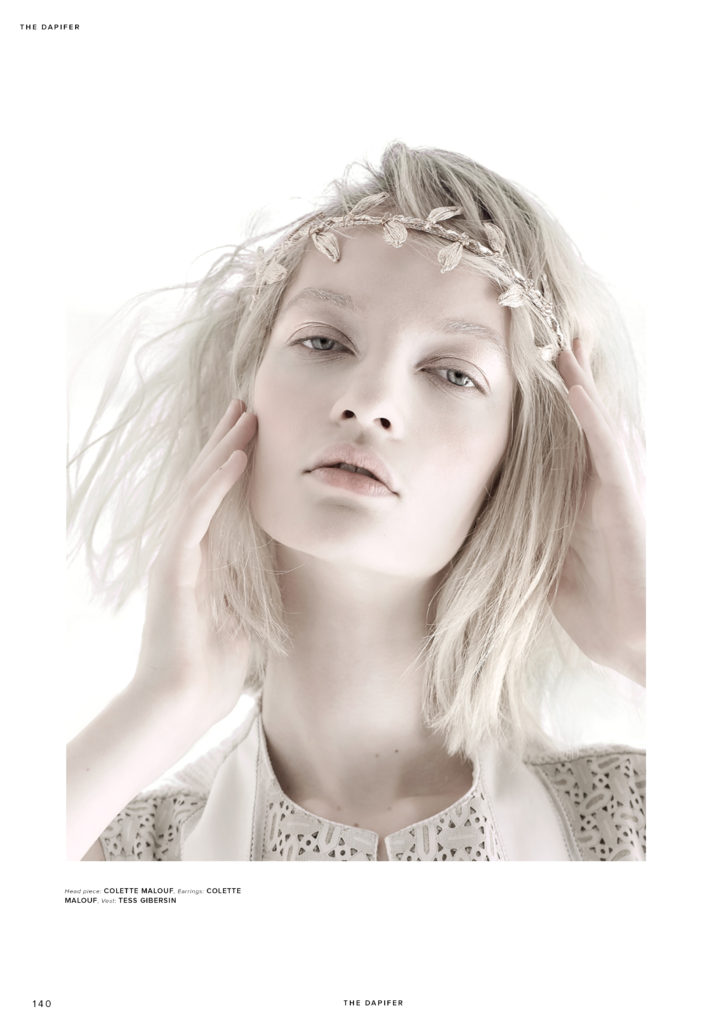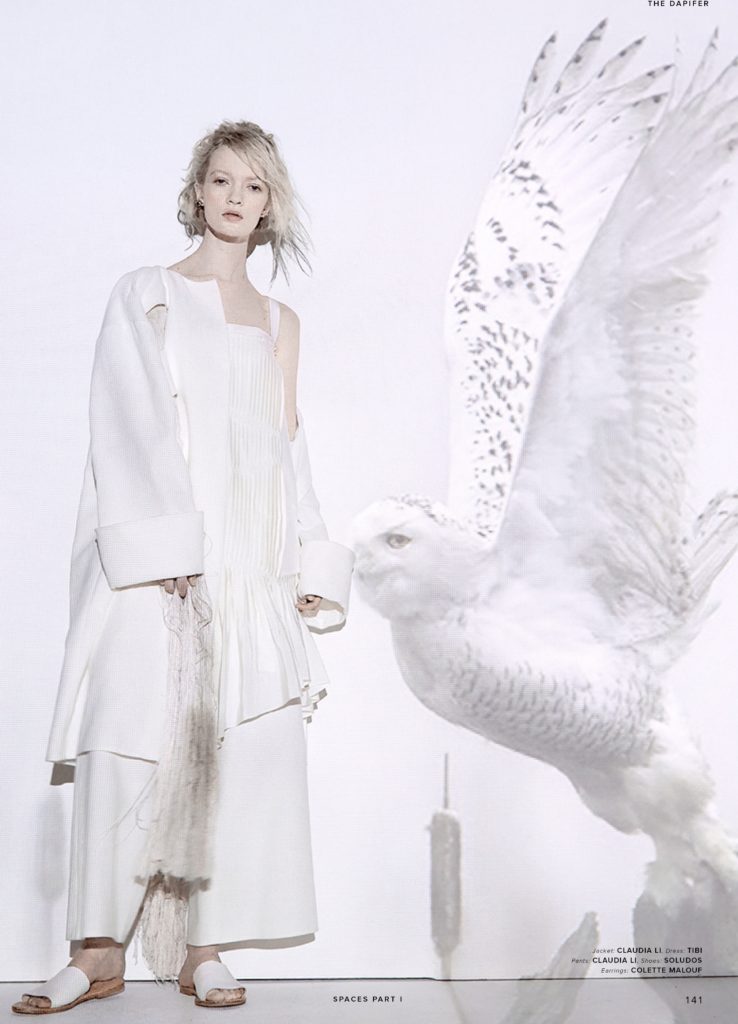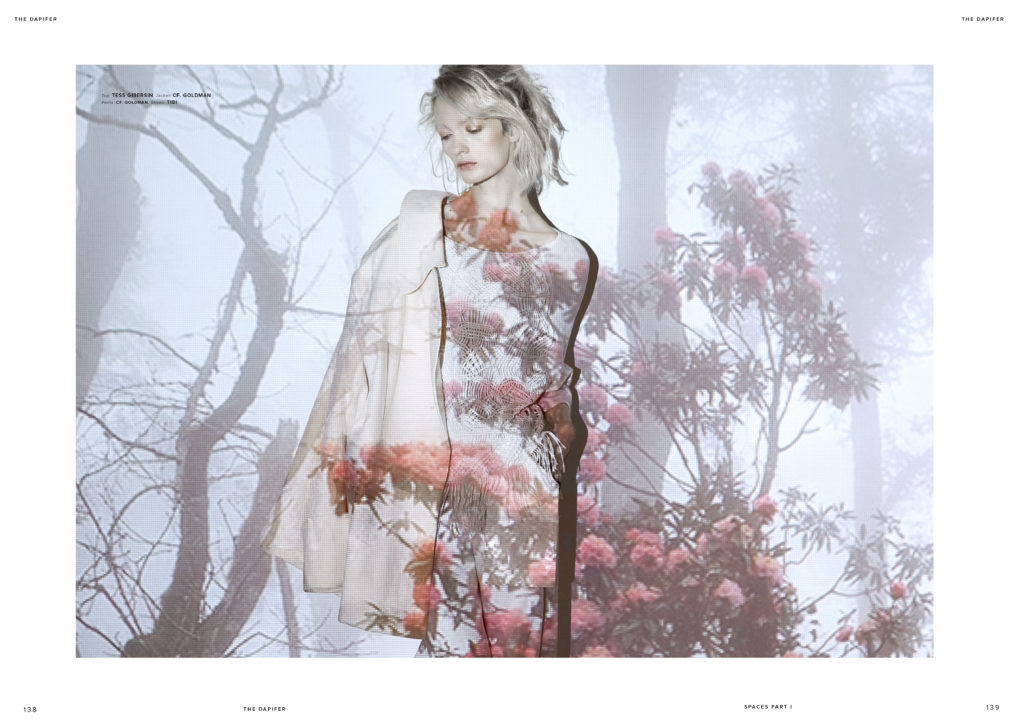 You would never know it, but when the whole city shut down this winter due to a massive blizzard, I trekked out in the snow and styled this spring editorial for The Dapifer. PR and designer offices were closing early due to the record snowfall, but for me, fashion never sleeps. I luckily had a stellar team that made it work and it was fitingly as white and etherial inside as it was outside—just with a different season in mind.
Our talented art director and photographer worked together to come up with the idea of projecting dreamy Nordic forest images over our couldn't-be-more-perfect-for-this model, Ida Dyberg, to give a digital-meets-nature vibe where the lines between each are blurred, timed perfectly as this piece came out during the launch of the magazine's new digital app as well.
For the wardrobe, we decided to keep it airy and earthy, keeping in that Nordic feel with whites, creams, blushes and light greys. I got to work with some of my favorite up-and-coming, as well as established designers that gear towards the 20-30-something professional that are reading this publication like Claudia Li, Tess Giberson, Colette Malouf, Kaelen, Tibi, M.Patmos, Dune Black, Pono, CF.Goldman, Sea New York, and Soludos, all of which are totally wearable even if you're not a Nordic goddess.
Check out The Dapifer editorial out now. 
Photography: Yachin Parham
Art Director: Shell Royster
Stylist: Liz Teich
Hair & Makeup: Agata Smentek
Model: Ida Dyberg @ Fusion Models
Stylist Assistant: Elenita Dodia
Location: Splashlight Studios