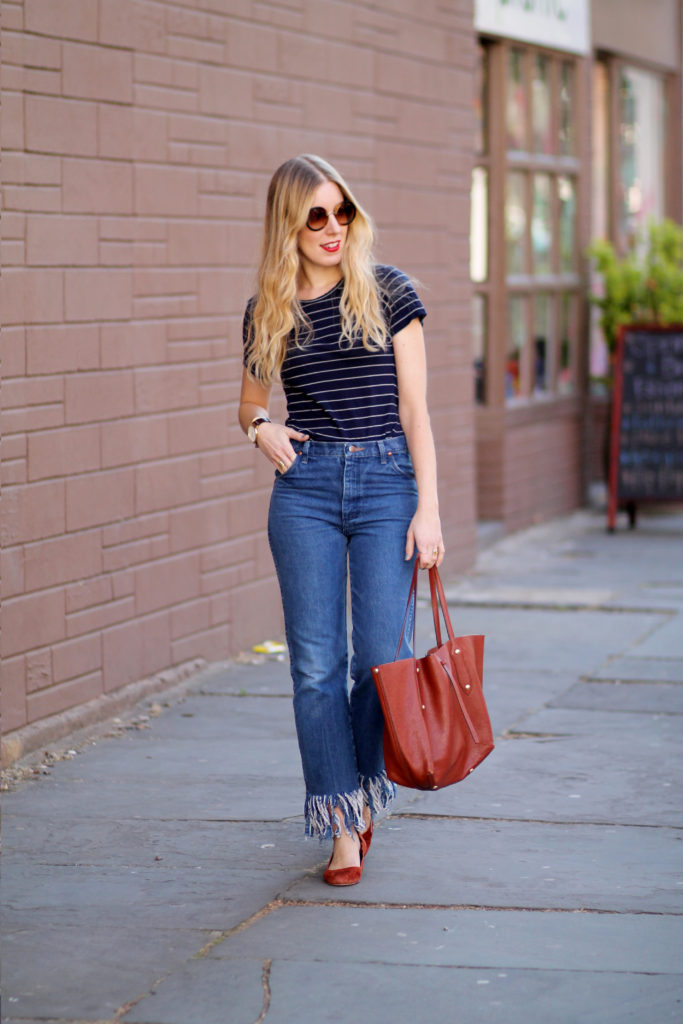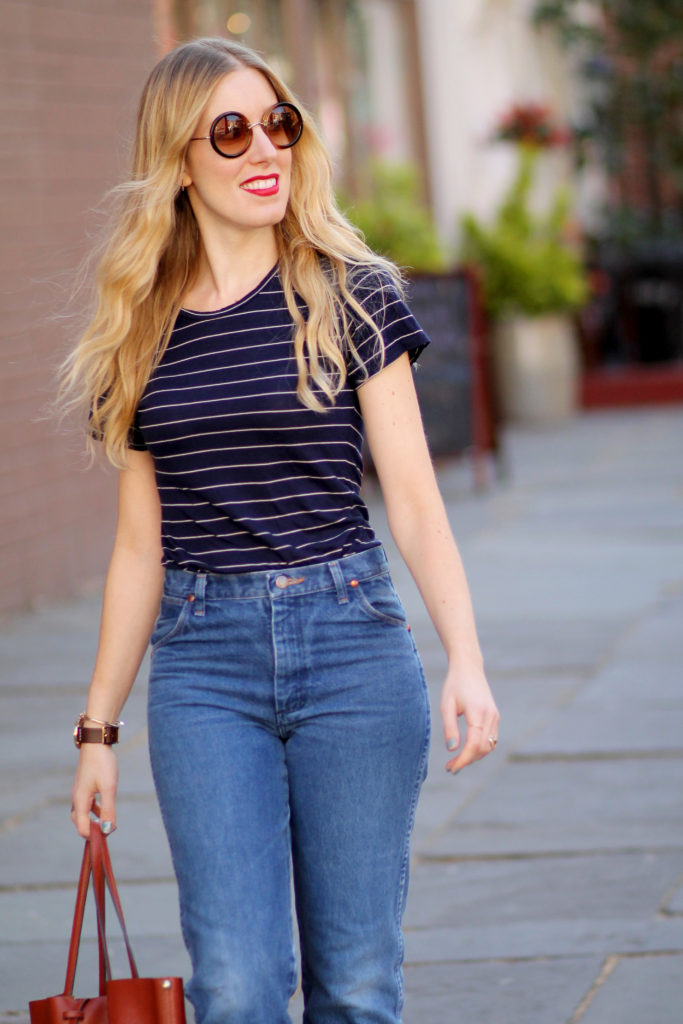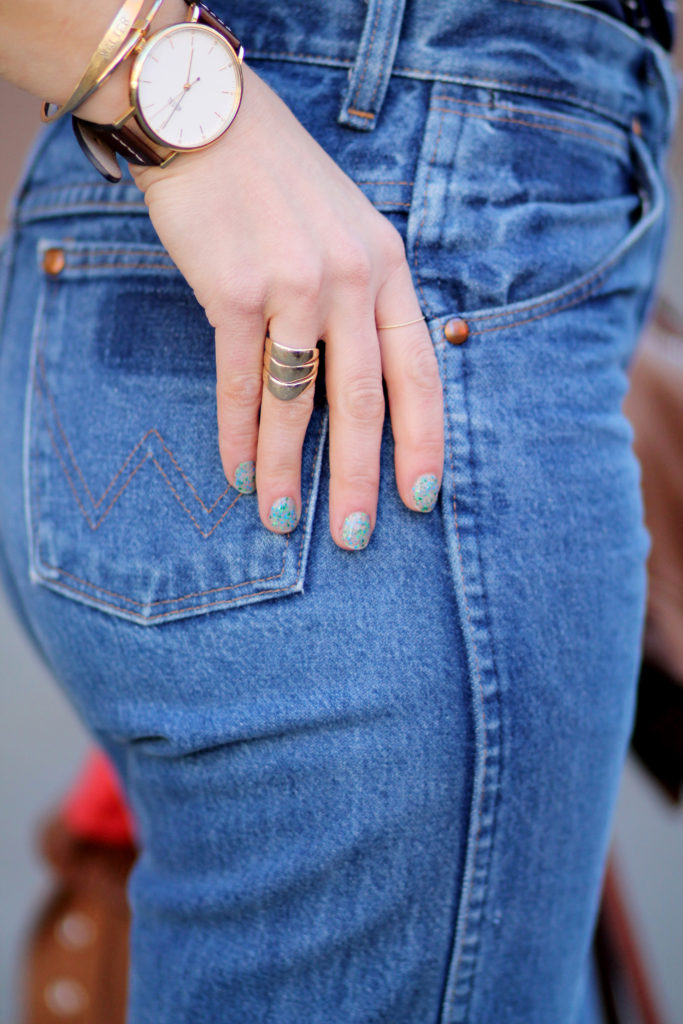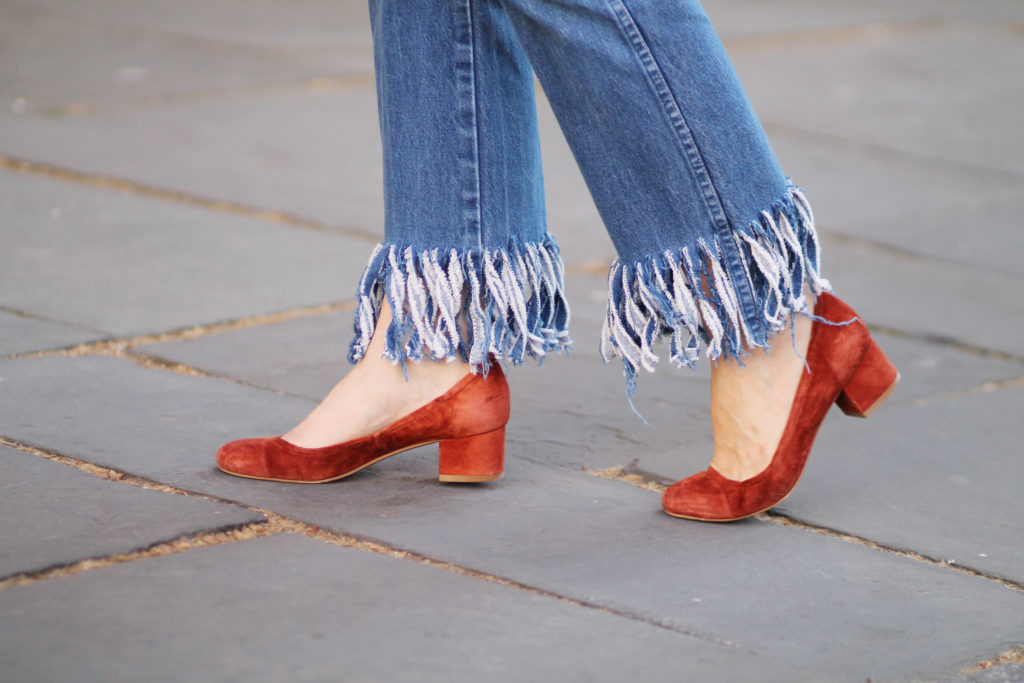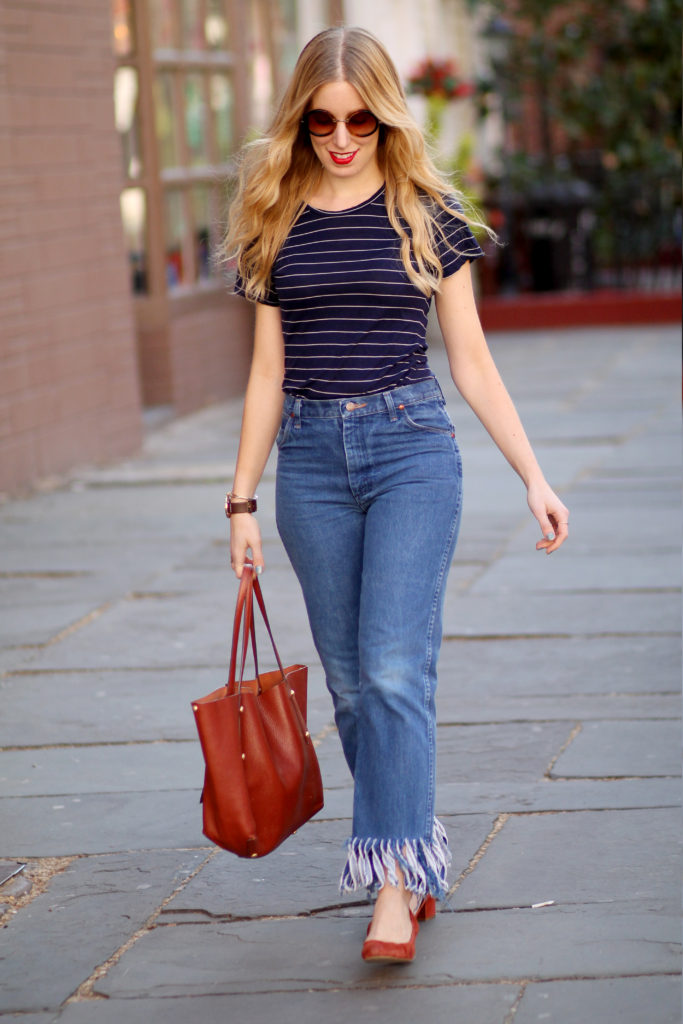 Happy Earth Day! Seems fitting to talk about my latest fashion obsession:  eco friendly fashion.
I recently styled the actor Finn Jones, who only wears eco friendly fashion after watching  a documentary called 'The True Cost.' As a result I learned about some cool brands that were new to me or didn't realize that they are sustainable / eco friendly fashion including Nudie Jeans, In God We Trust, and Todd Snyder. 
It also got me thinking about how I've recently traded in my fast fashion habit for more investment pieces that I can buy less, wear more in the long run (or eventually sell). I've also gotten into brands with a conscious like Reformation, which manufactures limited run garments in LA with sustainable methods and materials.
Did you know that most of your fast fashion is made from not so great fabrics that can take up to 200 years to biodegrade? And that they emit nasty chemicals like formaldehyde and BPA into the environment? Not cool fast fashion, not cool.  Reformation avoids those fabrics for their coveted dresses/separates sell out so fast that you may make shopping there a habit.
Vintage, pre-owned, repurposed or "upcycled" vintage clothing are often my favorite ways to eco-consciously shop. I basically could go broke shopping at the Artists & Fleas market in Williamsburg with so much good well curated vintage. My go-to Gypsy Nation and new discoveries of ThriftWares (who hand customizes each pair of jeans like these!), Hanna Hayes, Onia Vintage, and the vintage-inspired but handmade clothing, Textile Jukebox are just a few I love.
A lot of designers are also recycling materials for their accessories too. including a jewelry designer that's in almost daily rotation of my wardrobe, Nashelle, who uses recycled metals (not to mention proceeds go to fighting hunger), as well as one of my  favorite innovative Brooklyn designers, Luma Jewels of Perception. They recycle plastics that are discarded by artists and that would generally end up in landfills and they create beautiful luminescent accessories out of them.
Even if you're not planting a tree or doing something specifically for the environment today, why not rethink how you buy your wardrobe? It could have a bigger impact on the world than you think if we all started thinking more this way.
Reformation tee // customized vintage Wrangler jeans via ThriftWares // Free People x Jeffrey Campbell heels // The Row sunglasses // Annabel Ingall tote // Nashelle custom cuff (c/o) // Vestal watch (c/o)