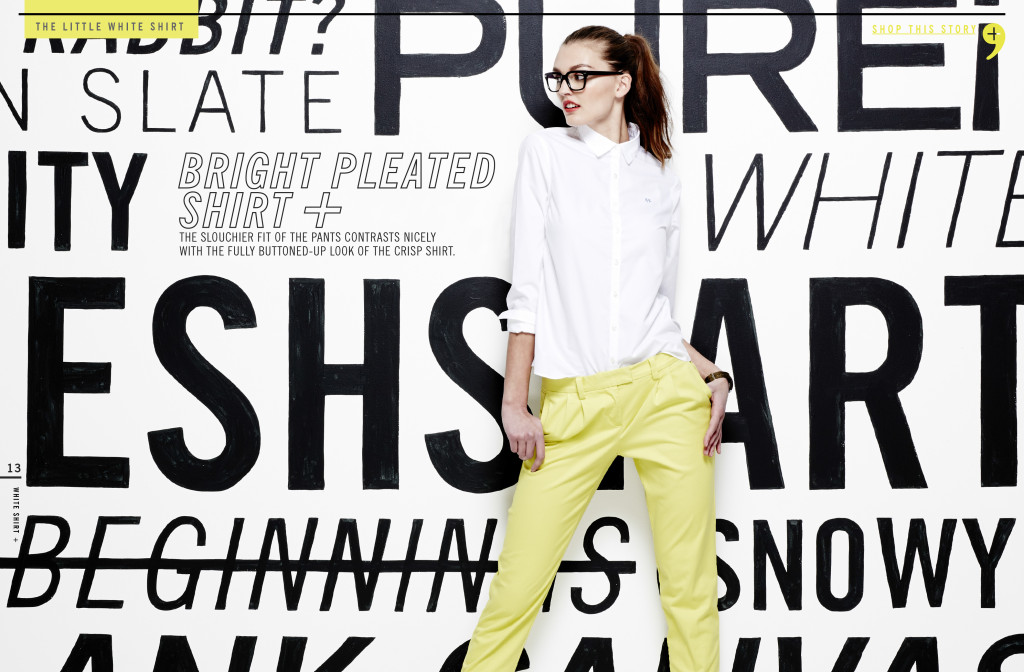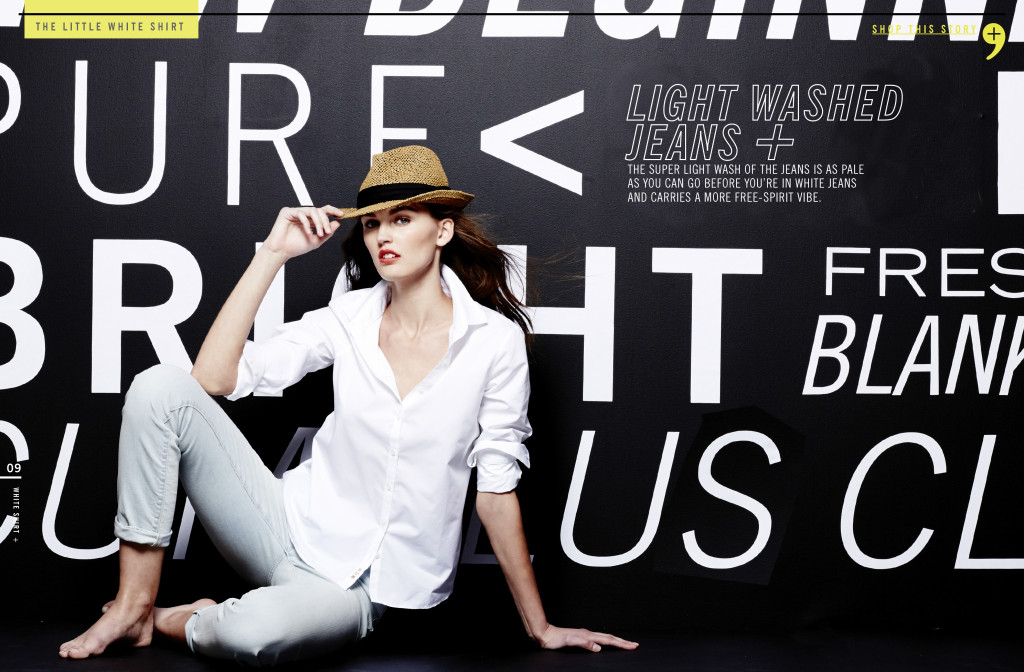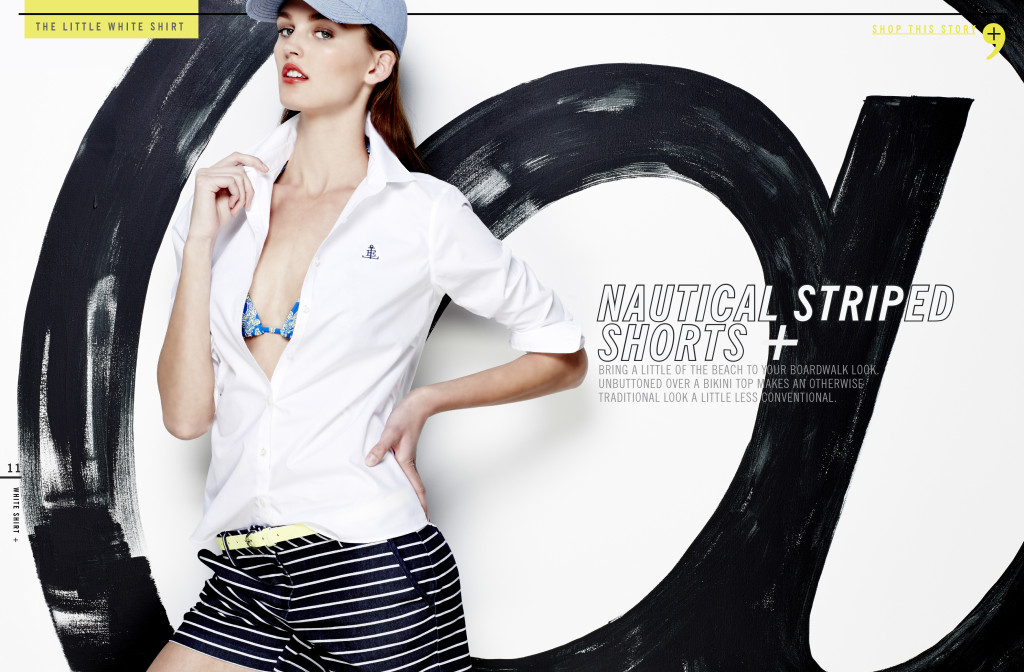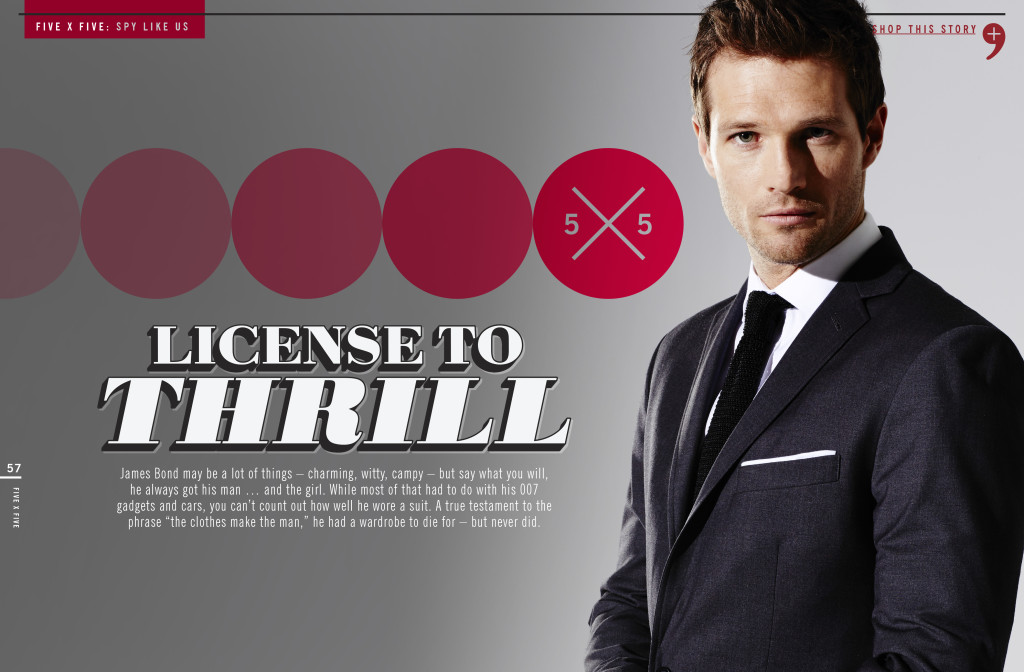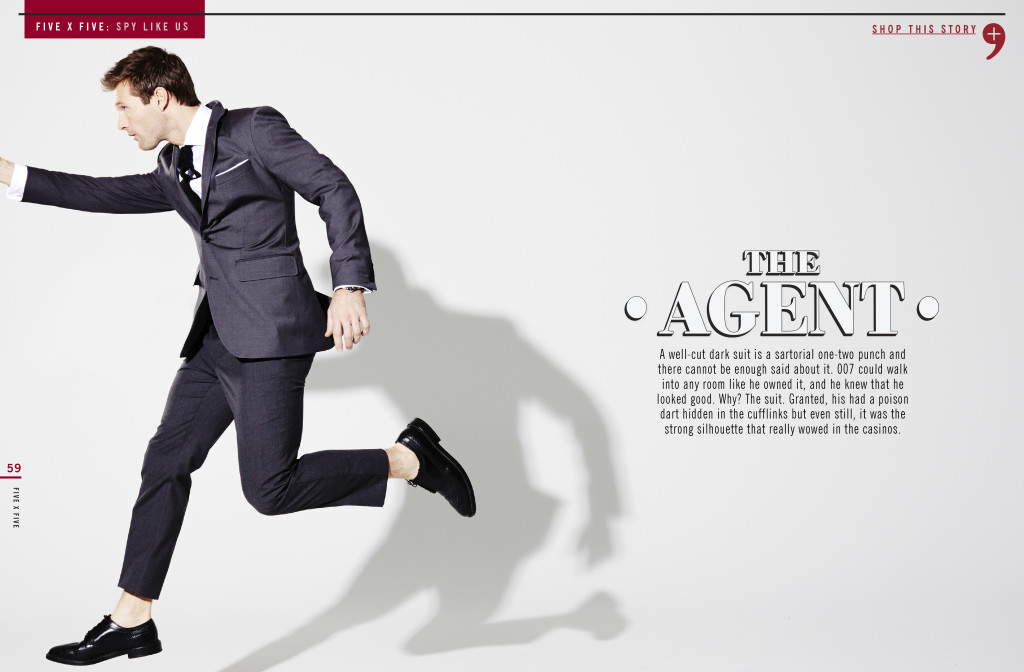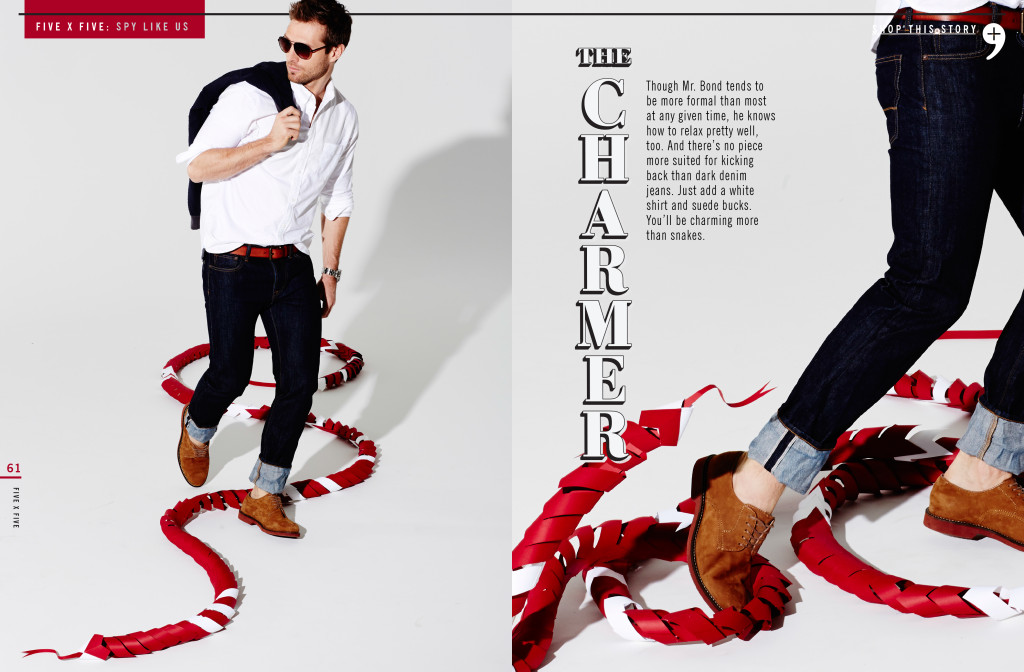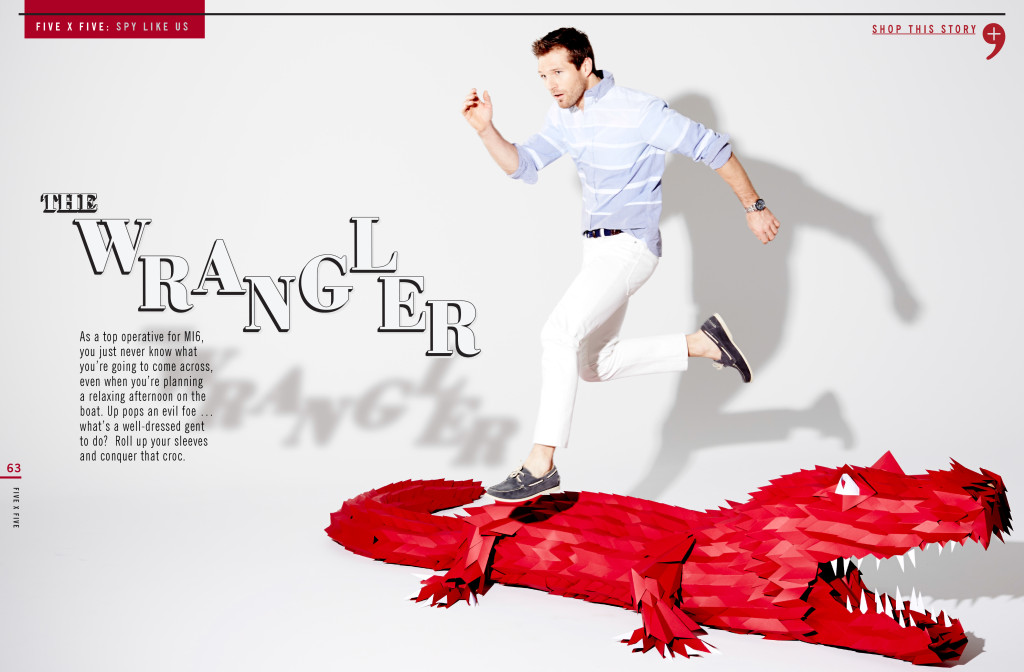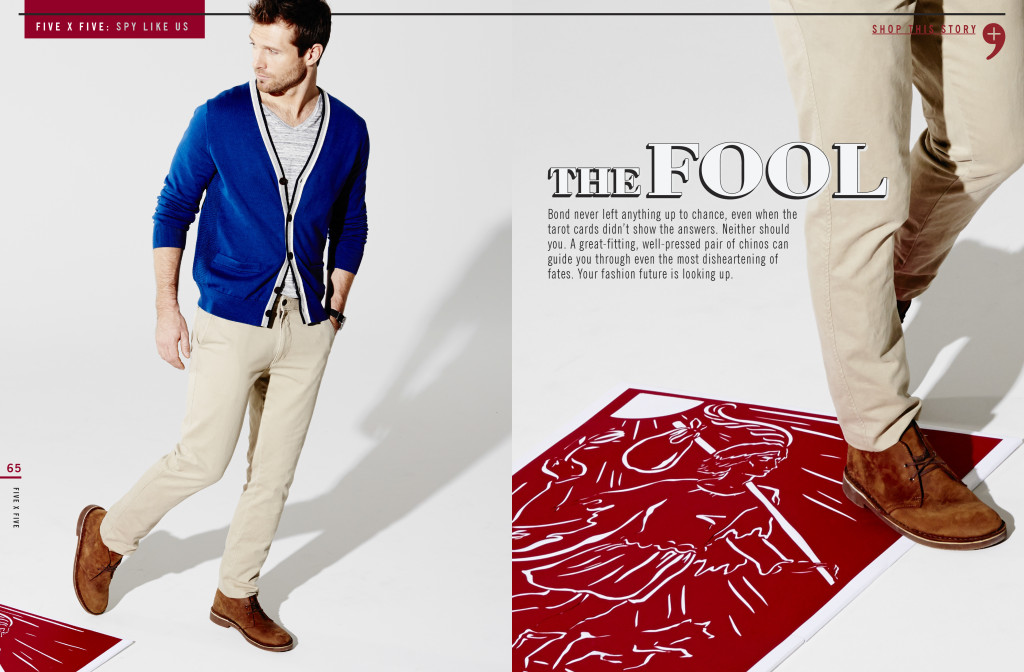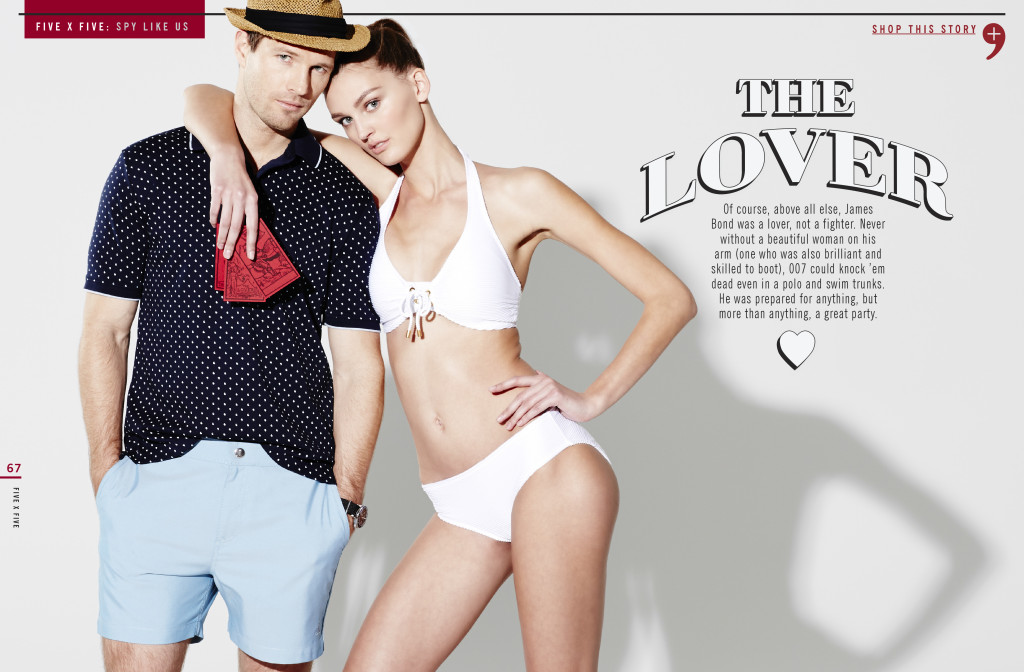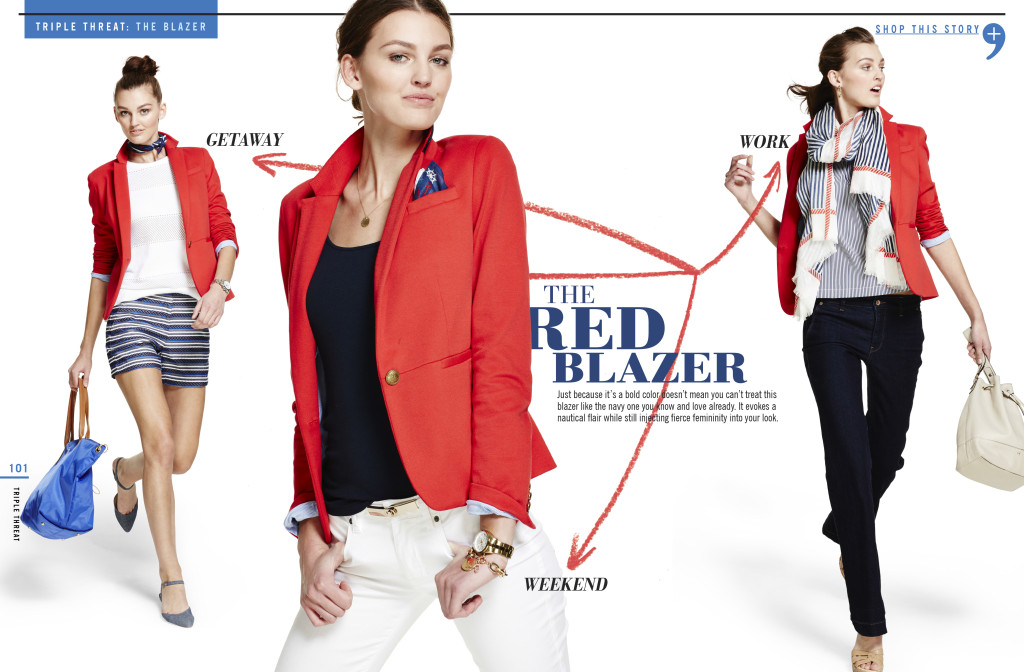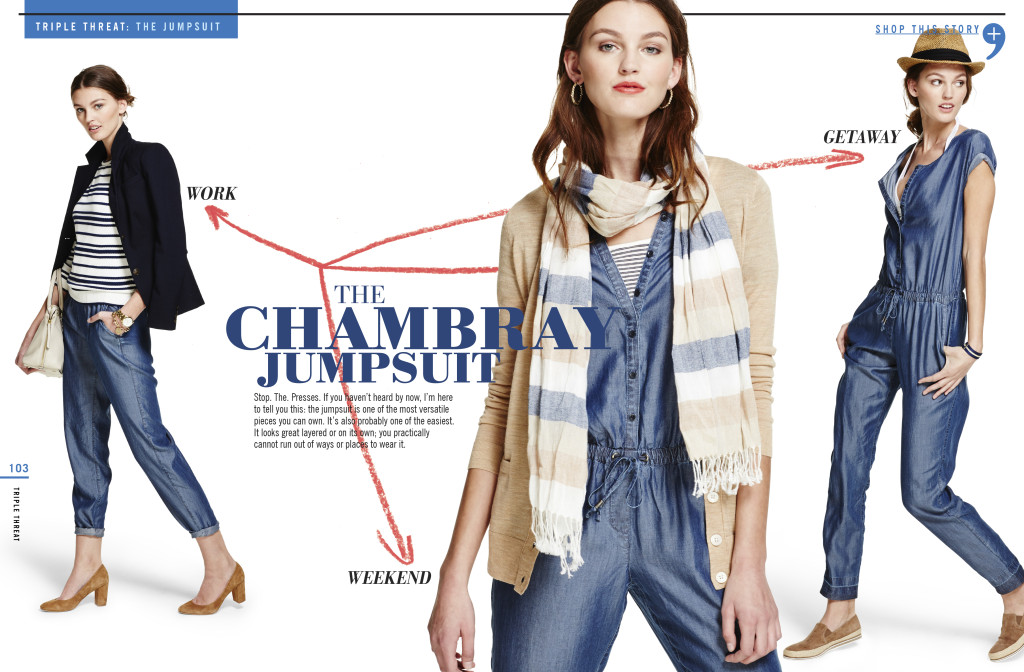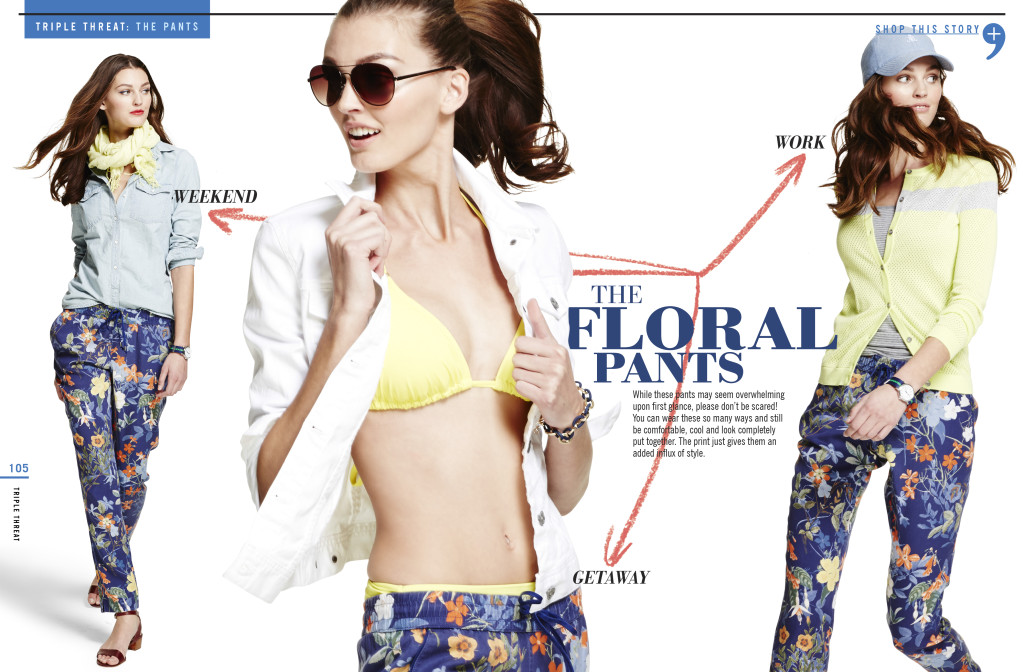 Lands' End took a trip to the Big Easy for the spring issue of the quarterly magazine Apostrophe, but I took a trip to chilly Dodgeville, Wisconsin back in December where we recreated that same warmth inside—which was easy when the crew was all so great to work with and the Lands' End spring collection was some of the best yet.
I mean, can we talk about how cool this shimmery chambray jumpsuit is? This beachy fedora is perfect for a getaway. I'm obsessed with the wide leg trouser jean in both denim and white that's totally on trend for the spring 70's style silhouette. As you already have seen, I've been wearing this gorgeous stone colored bucket bag from the collection and can't get over how many people stop me and ask where it's from. I'm also a believer that a girl can never own too many chambray shirts, so this perfect chambray is definitely going to need to get in my closet next to the one I spent double the price on and has seen better days.
For the dudes, you're going to want to make your shopping list with a nod from the 70's as well and take a note from the OG men's style charmer Bond. James Bond; our inspiration for the men's shoot ("Live and Let Die," shot in New Orleans in 1973). It doesn't hurt to have a Bond Girl hanging on you, but with pieces like this updated twist to a preppy classic and a great slim fit (NOT skinny) jean in every color, you'll look sharp. I'm so relieved to see that those board shorts that go down to the knees are a thing of the past and guys are finally updating their swimwear game with shorter styles like this retro inspired style (my hubby already bought a couple of them!).
STYLIST TIP: Don't be afraid to bring your clothes to the tailor after you buy them and make them fit for you. Your garments will look way more expensive if they do. Shorten your pants for summer styles and show a little ankle for a fresh look.
Check out the rest of the issue of Apostrophe here and shop directly by clicking on the pages!