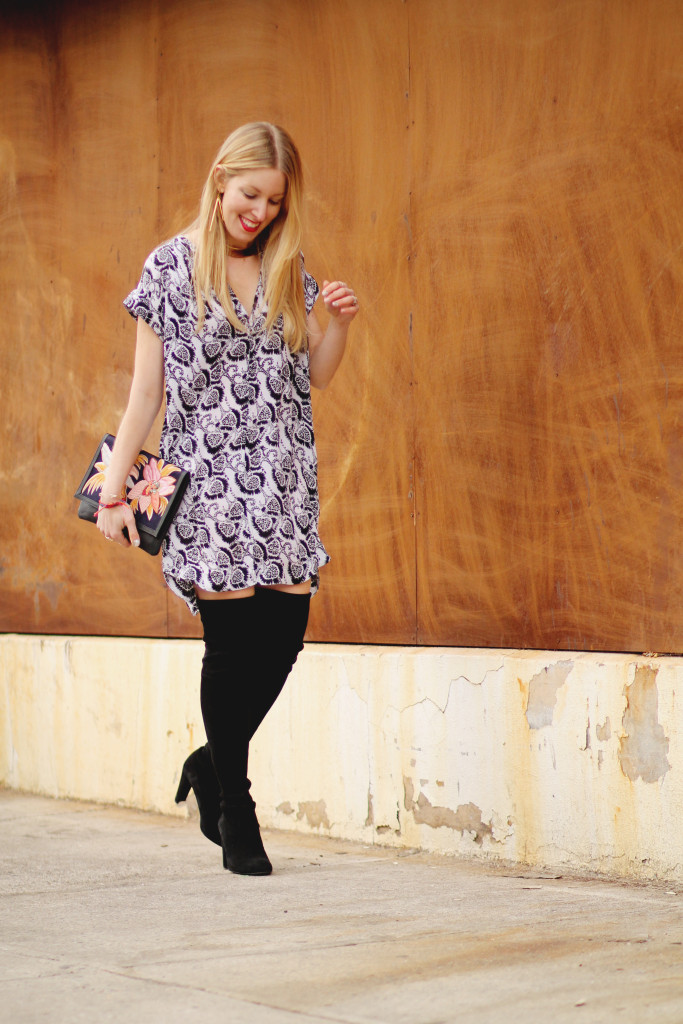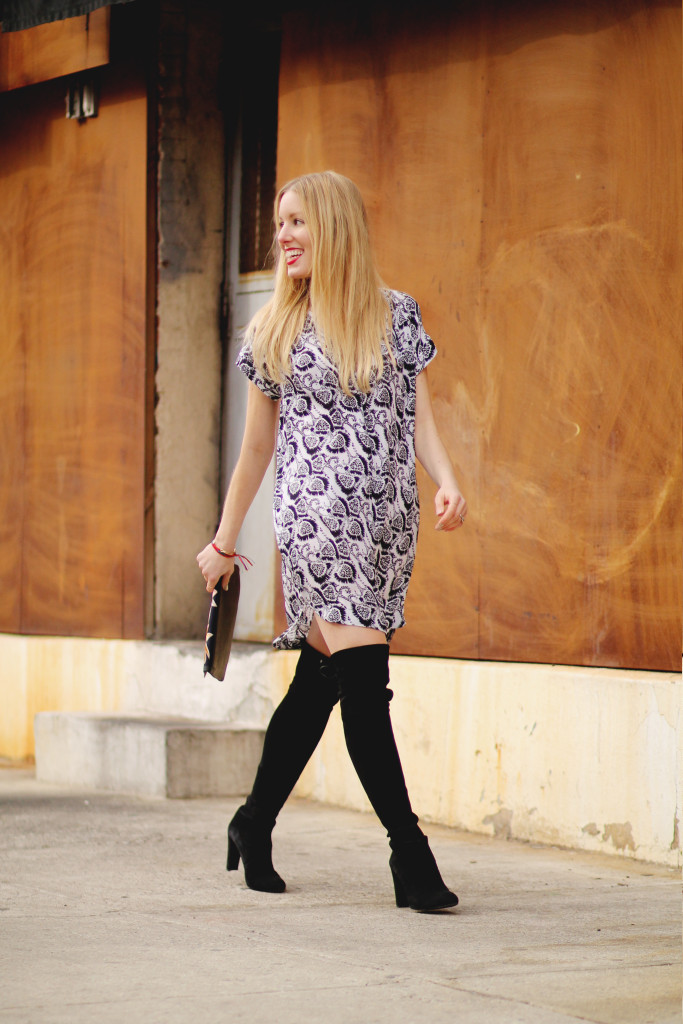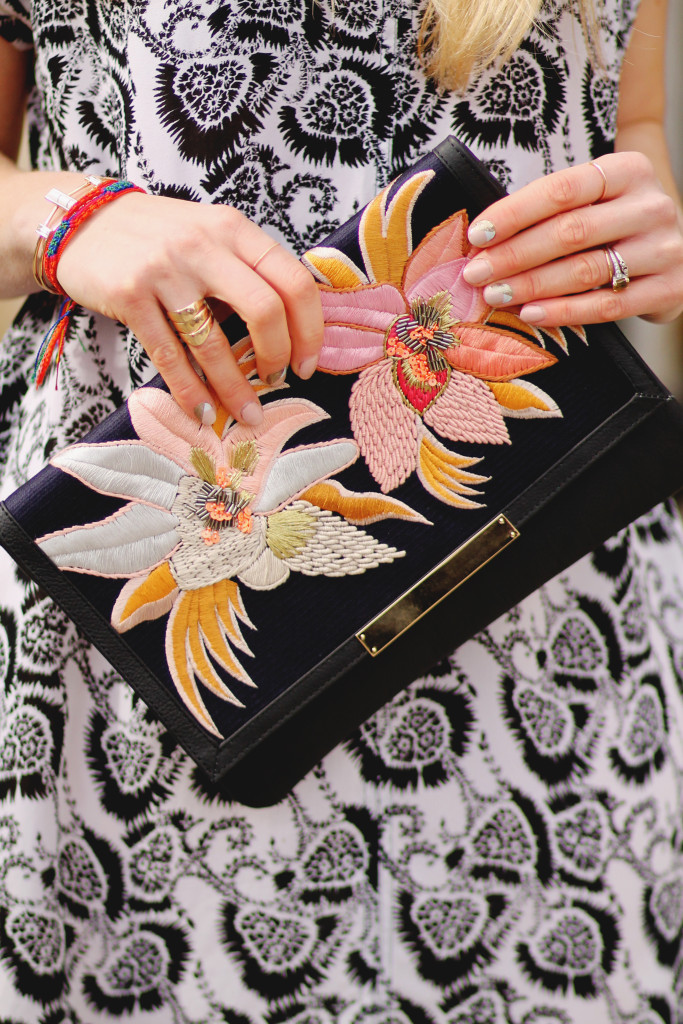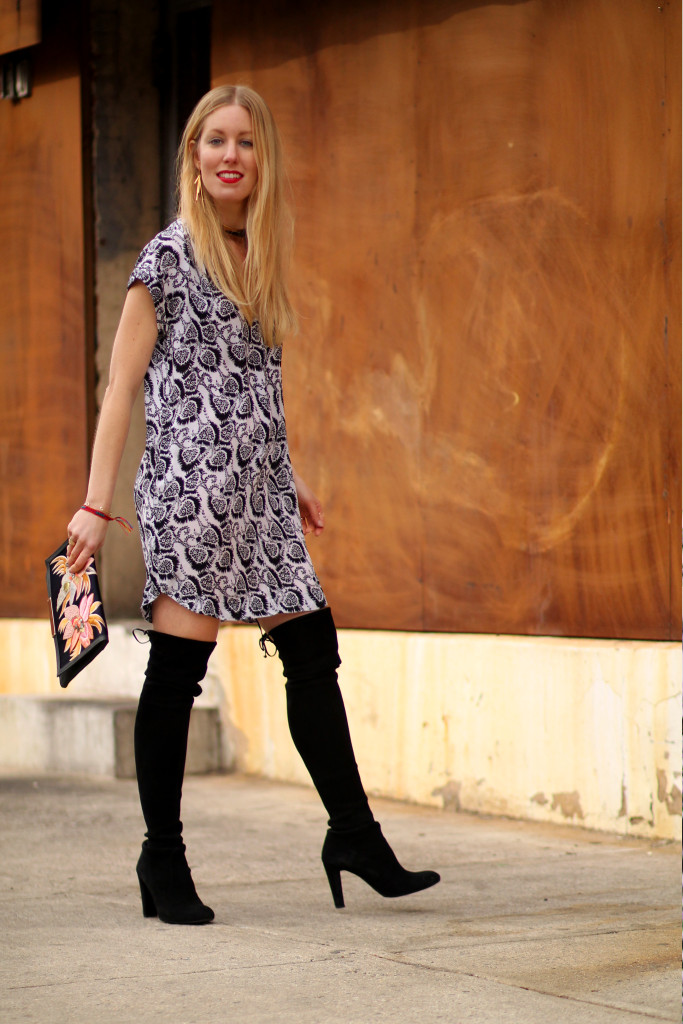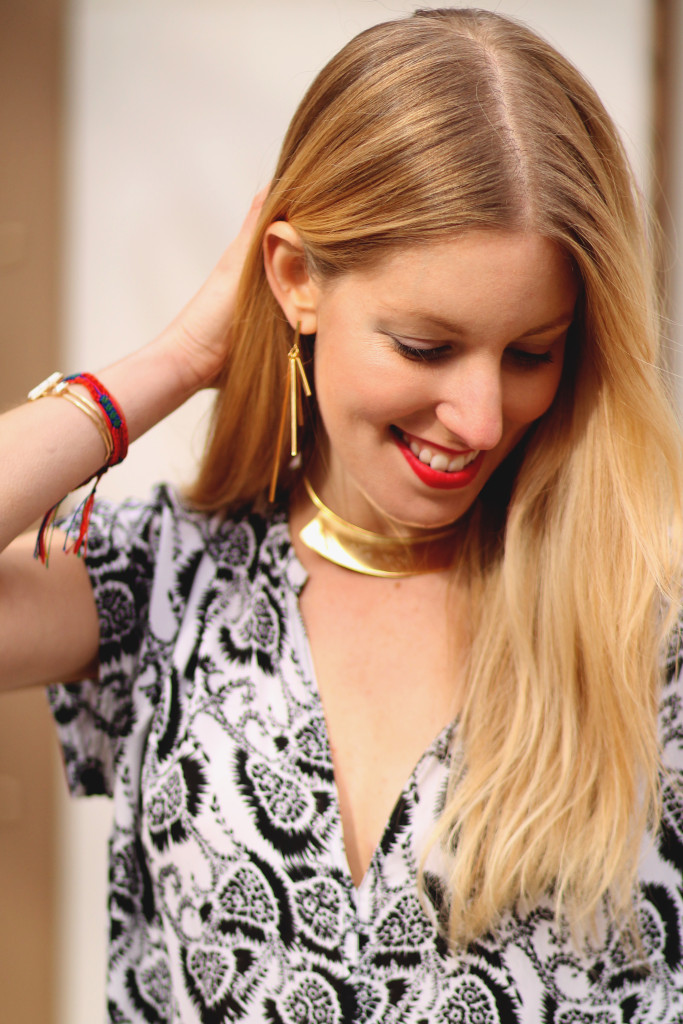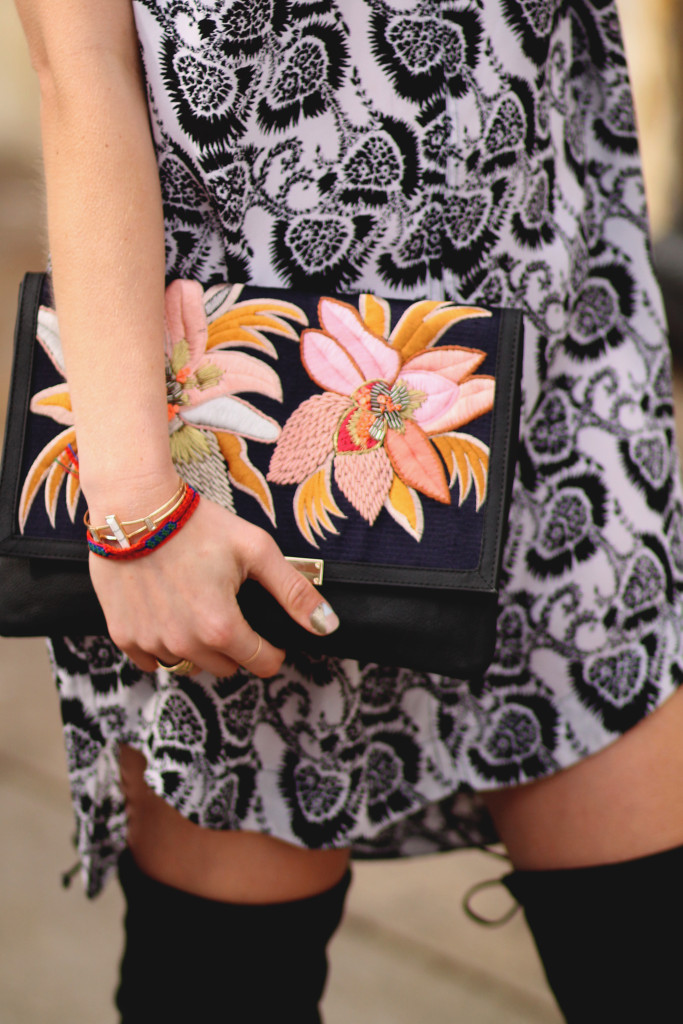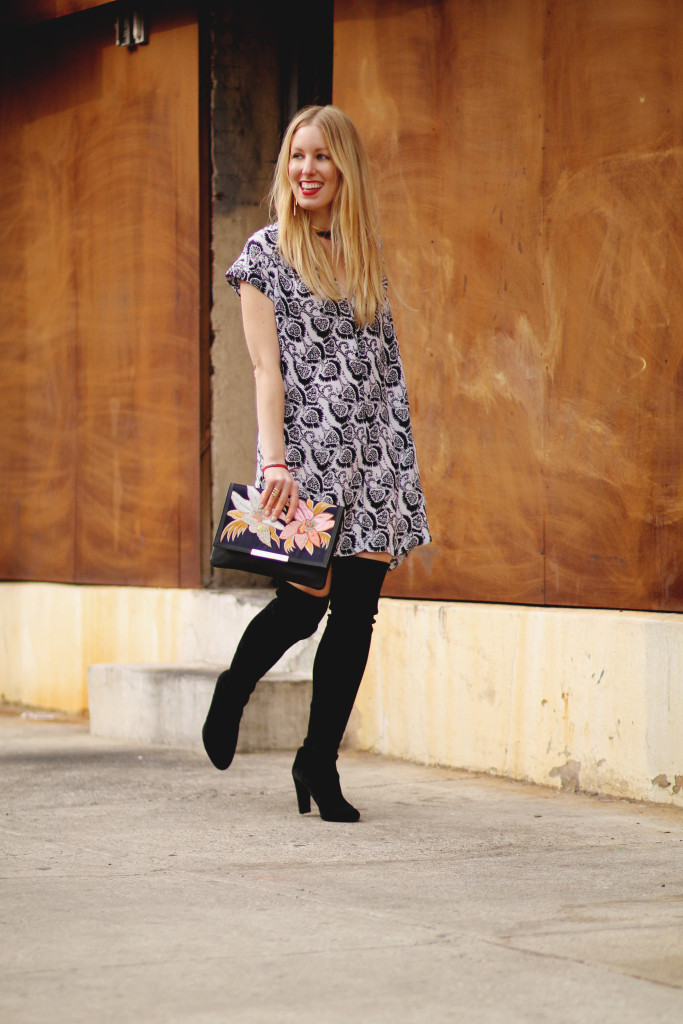 I don't know about you, but after this past winter, I'm over pants. I love throwing on jeans and not having to think about it, but I'm ready to break out some leg after hibernation. Luckily the no pants look is trending right now. Okay, so I'm a little late at posting what has been a huge trend for months, but it's been a ridiculously long winter in NYC to not wear pants.
No, I'm not talking about the group of people that go pants-less on the subway once a year. The no pants trend has been HUGE thanks to these popular Stuart Weitzman boots that just about every celeb and blogger own.
While I'm always looking for unique wardrobe items that no one else has, I couldn't resist these boots. I've coveted them since seeing blogger babe, Lisa, wear them to an event last year and she told me they were surprisingly comfy, not to mention such an easy piece to complete an outfit. I finally broke down and bought them on eBay over the winter because this classic is here to stay, but it's just been too snowy/cold to wear them much, especially this way.
It's a no brainer way to make your spring/summer dresses weather appropriate for this in-between weather we are having lately. Models have been seen with the over-the-knee boot paired with a long sweater, but I'm loving it paired with tunic dresses that look appropriate with no pants.
Speaking of which, if you splurge on these boots, you won't have to buy another single thing this season because just about everything goes with them and these new sites that allow you to rent clothes and accessories for a monthly fee. It's almost like you own the items, but when you're sick of them, you can trade them in for new ones.
You can do exactly that with my new obsession with the new app, Rent The Runway Unlimited, which you may have seen me talk about how it could change your closet forever. I can rent not only a gown for a black tie wedding I'm going to later this month, but also designer pieces for all of my meetings this week and a shoot next week. How cool is that?
Rocksbox is the same idea but strictly for every day jewelry. Just like RTR Unlimited, you get 3 pieces at a time for a flat monthly fee and you can hold onto them as long as you'd like. You can also buy them at an insider rate if you'd like to keep them for good. I've had so much fun renting from both companies (and so has my wallet!) and discovered some cool indie brands as a result.
See credits below to get discounts on both of these sites.
ALC dress and Lizzie Fortunato clutch via Rent The Runway Unlimited (c/o) (get $20 off your first order by using that link) // Stuart Weitzman boots // Alekka earrings (c/o) // Soko choker and Slate Jewelry bracelet via Rocksbox (c/o) (sign up for a free month with the code: LIZBFF258)
photos by Emily
{SHOP THIS POST}