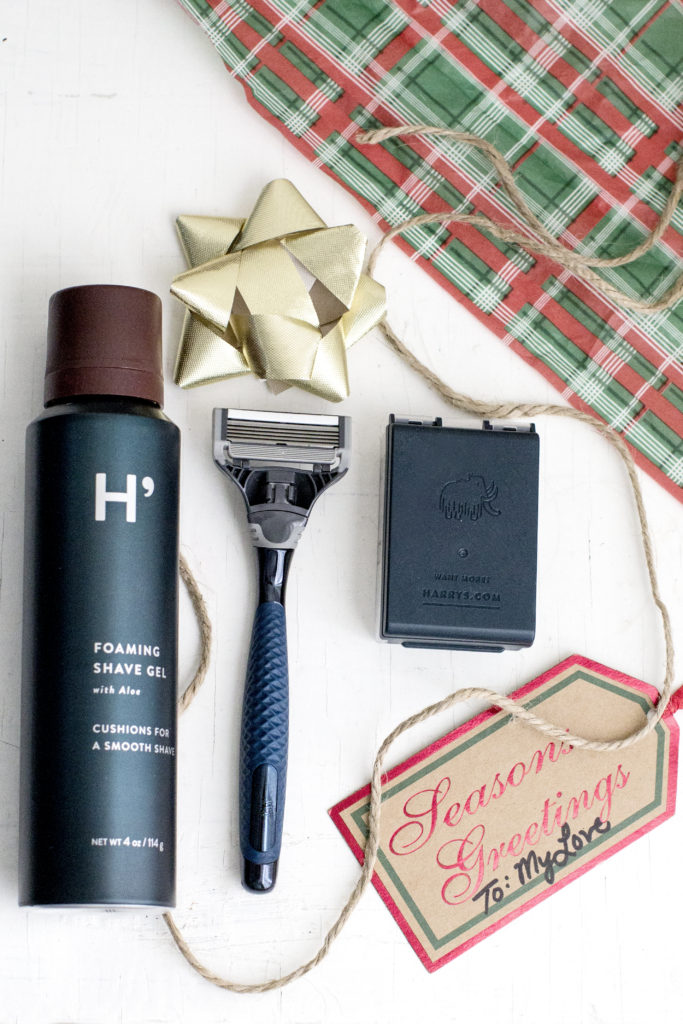 Christmas and Chanukah are just two weeks away and if you're busy like me, you're still scrambling for your holiday gifts. It probably doesn't help that I like to get 8 little gifts for my hubby for Chanukah—it's time consuming and overwhelming to think of great gifts every year. Often they tend to be things he needs that he would never think to buy for himself like a stylish backpack for work or a Brooklyn-style coffeemaker. This year one of those gifts is actually something he buys all of the time, but I'm upgrading it for him.
We've both heard about Harry's from ads on some of the podcasts we listen to, but we never thought to try it because we're so used to buying our shaving supplies at the drug store. We actually spend a lot on those razors.
Harry's is a lot more than just your plastic drug store razors. First of all, the blades are half the price of the big brand that the hubby uses. They own the factory where they make them, so they can keep the quality high while selling directly to their customers.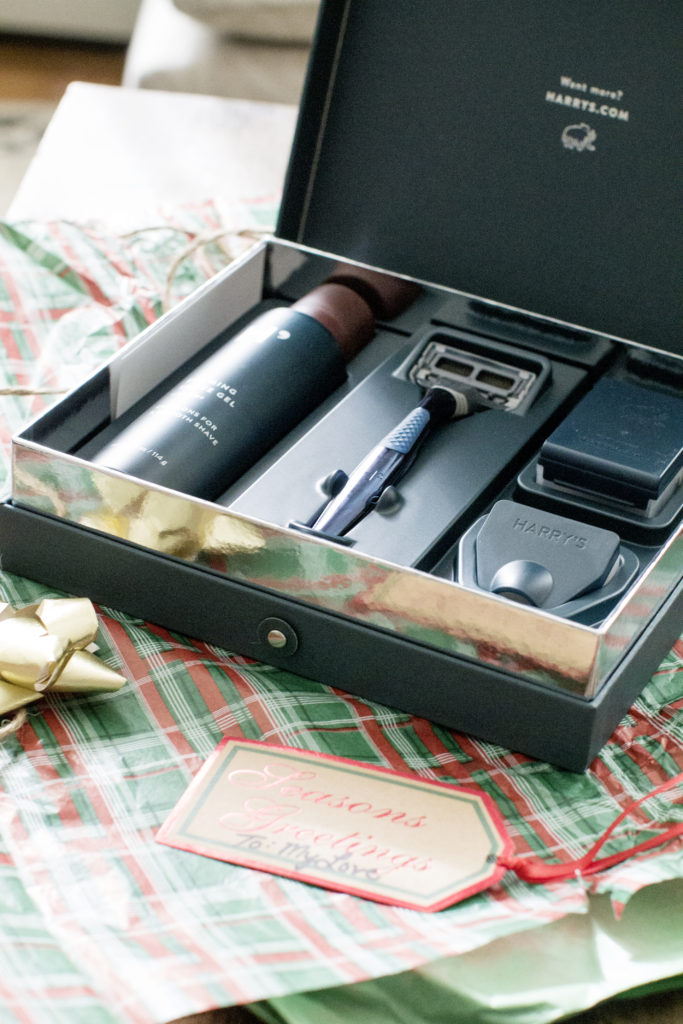 This shave set is the perfect holiday gift for guys if he's like my guy, who takes his shaving seriously. This beautifully packaged shaving kit includes a razor, which you can get engraved with his initials like I did, a travel case for the razor, 2 additional blades and your choice of shave gel or cream, depending on your man's preference (mine was shave gel and he was happy with it).
It's also the gift that gives back because they have a charity program called "Harry's 1 + 1″ where they give 1% of Harry's sales to City Year's New York chapter and all employees donate 1% of their time.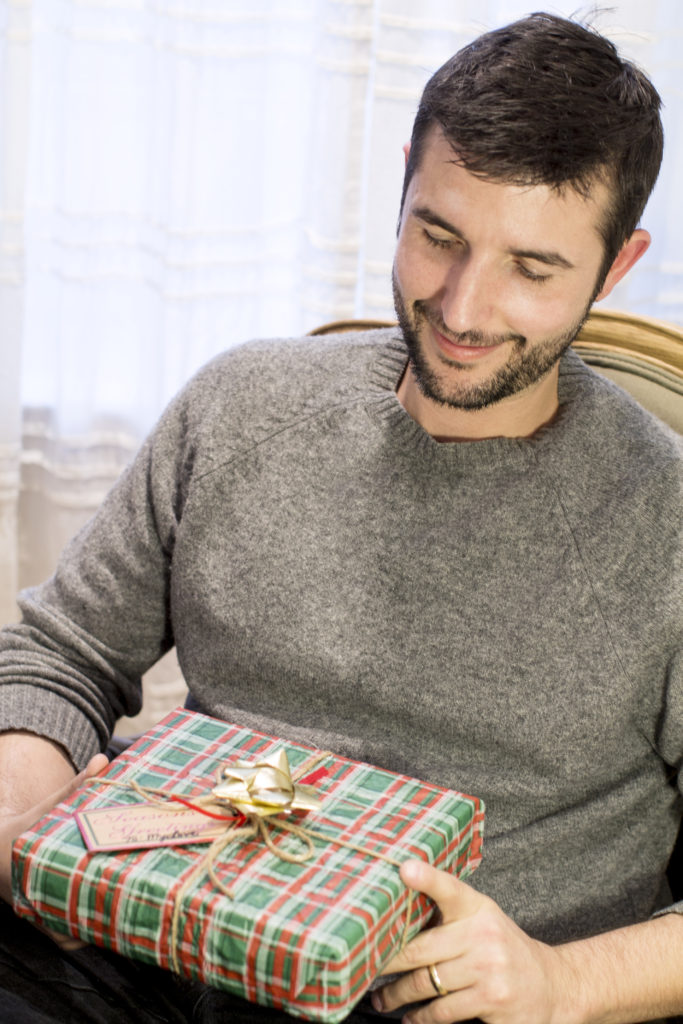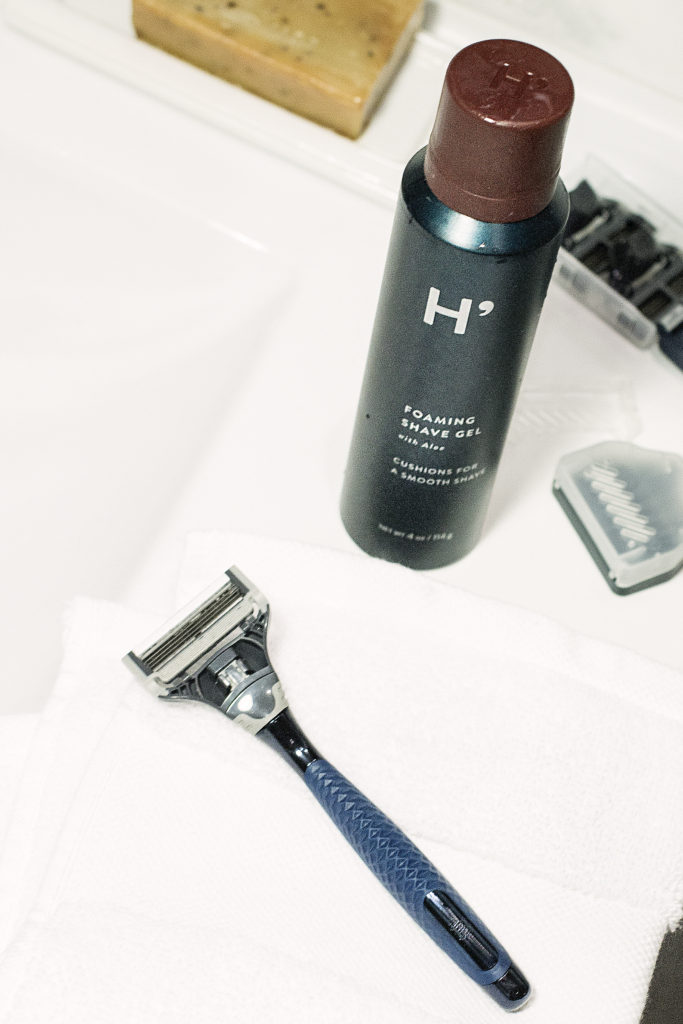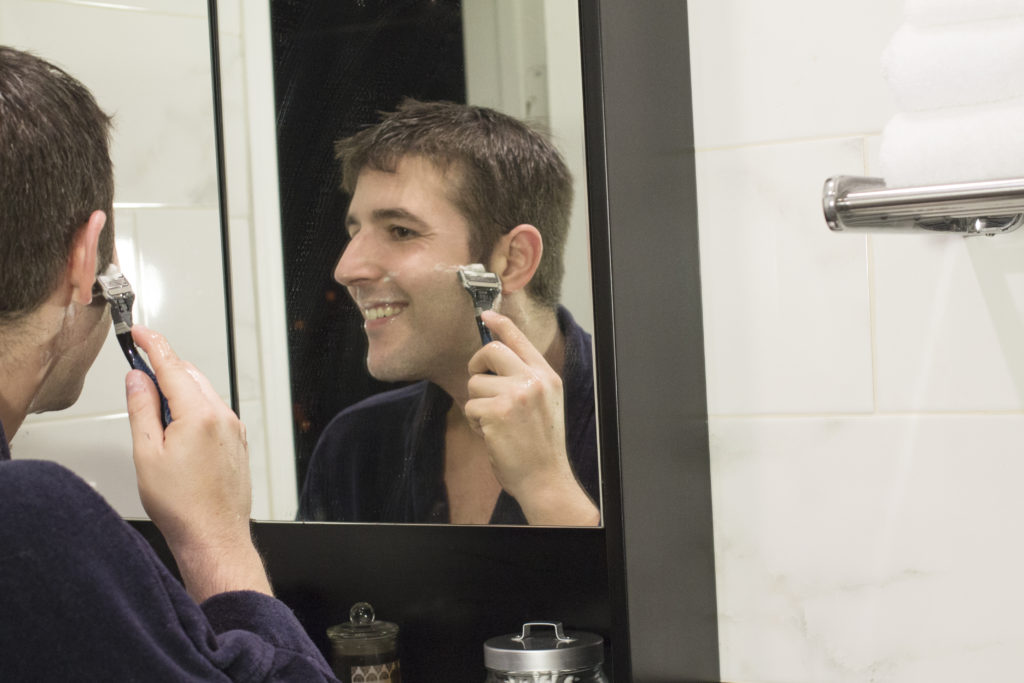 The hubby's verdict? "It's very nice," the man of few words said to me. For the price it was a good shave and he loved the weight of the razor itself, not to mention, pleasantly surprised to find an old school engraving on his new razor.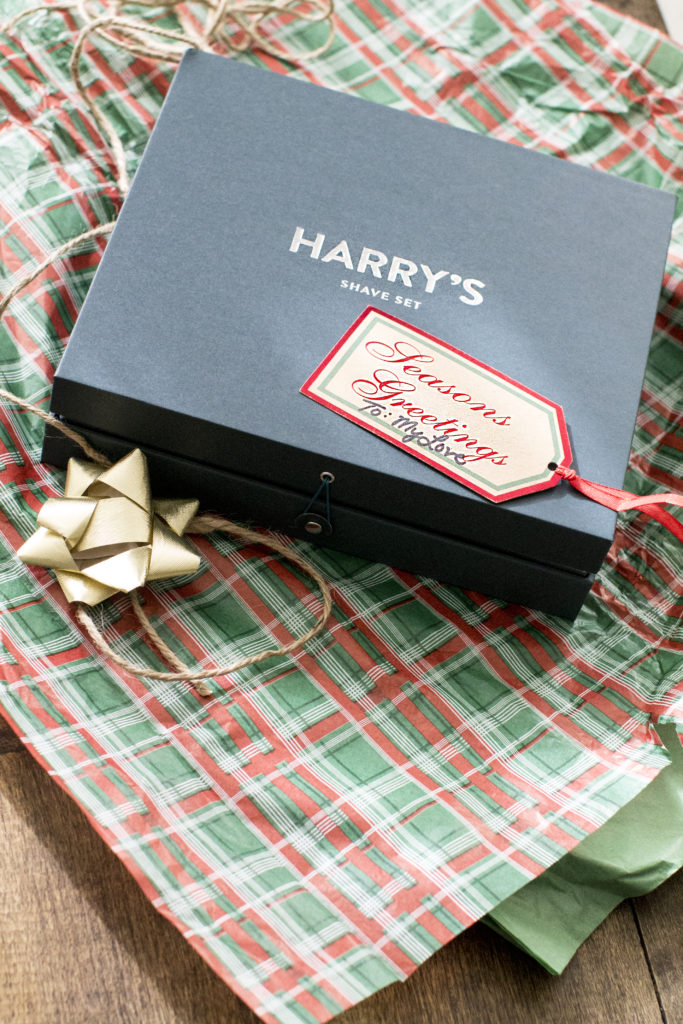 Harry's shave set (c/o) // Shop all Harry's products here and get your gift engraved and shipped in time for the holidays if you order today! // If you're a guy and no one is gifting this to you this year, try it out for yourself for free!