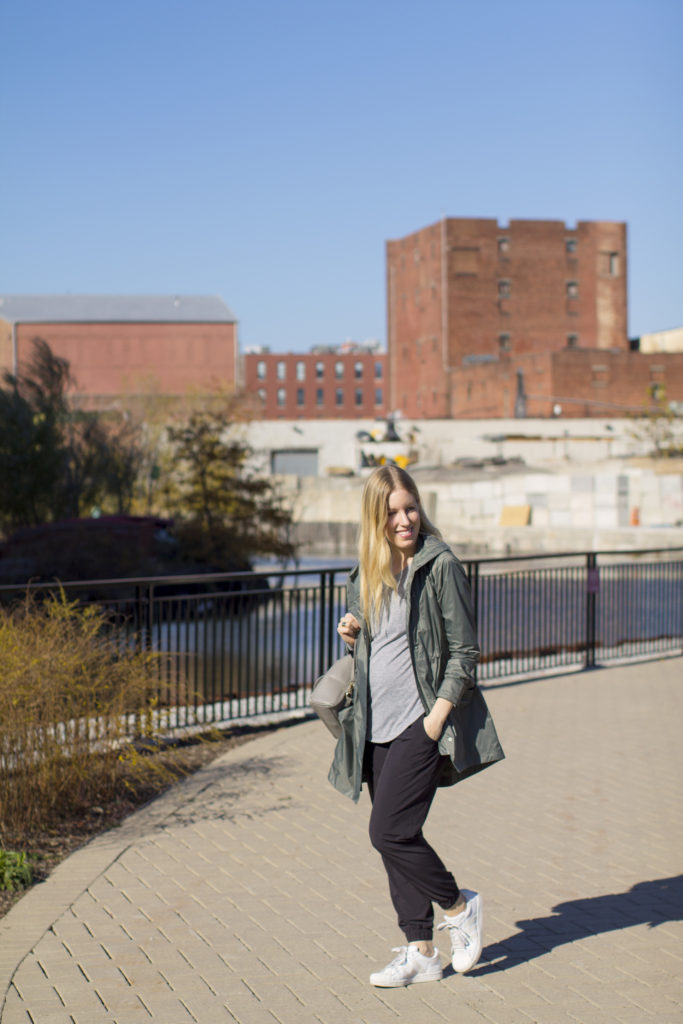 As I'm exactly half-way through my pregnancy—20 weeks to be exact—I just want to be comfortable all the time now. It's like if it were acceptable in the fashion industry to wear sweatpants and sweatshirts all day, everyday, that would probably be my new uniform. I don't want to be one of those women that wears yoga pants every day either, but luckily the fashionable "athleisure" trend is still here to stay. Even though I love to dress up, I'm all about the athleisure weekend uniform now.
I wore this look right before Thanksgiving when I went shopping at Whole Foods in Gowanus and ran around Brooklyn getting ready for the holiday the weekend before. It was pretty much like wearing pajamas, but I wasn't embarrassed to wear the look in my stylish neighborhood. In fact, these pants were ones I LIVED in while traveling throughout Asia this summer, from the long plane rides to sight-seeing. They're so good that I got them one size up for when I can't fit in them any longer in the next few months. I can't wait to both dress them up and lounge around in them, as nothing in my closet is fitting anymore.
The long sleeve gray tee is a new addition I will be wearing all of the time as well from my barre and pre-natal yoga classes to my weekends as well. I can even see myself layering it under my sweaters this winter because it's such a soft, cozy layer that I can wear on its own.
I first spotted this easy and chic jacket on Lucy Activewear's Instagram and knew I would be living in it. It's weatherproof so I can layer for all of the elements in NYC and it's super flattering with a cinched in waist, so I feel like I still have one. It's also the perfect jacket for when the baby comes this April and I can throw it on with just about anything. Oh and did I mention it's on MAJOR SALE right now? Just in time for you to grab one for your holiday shopping to throwing on for your pre-holiday workouts!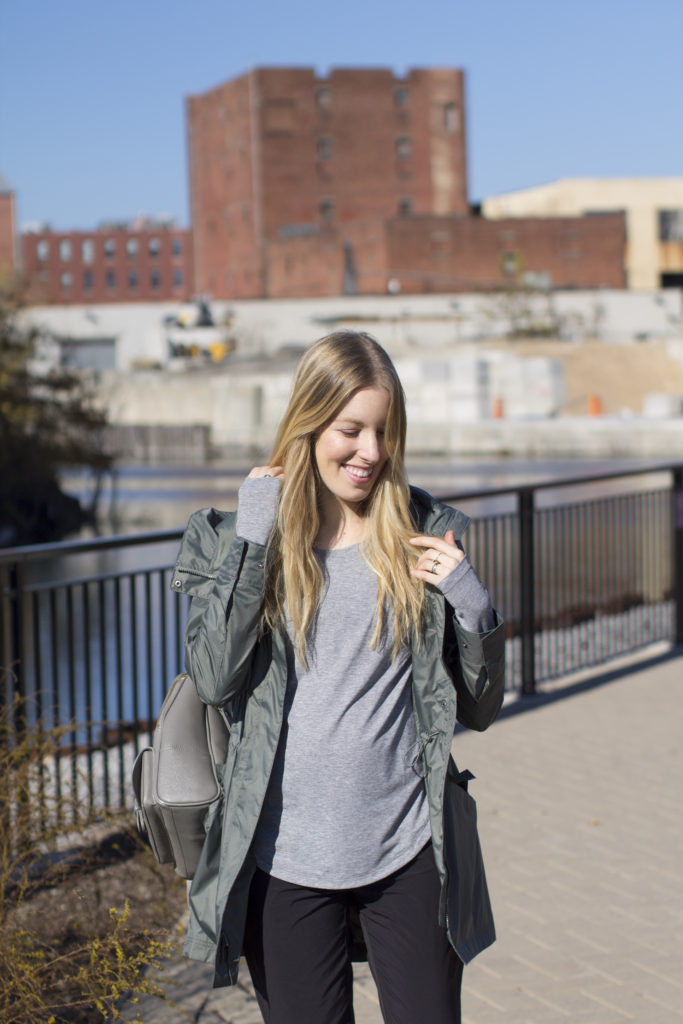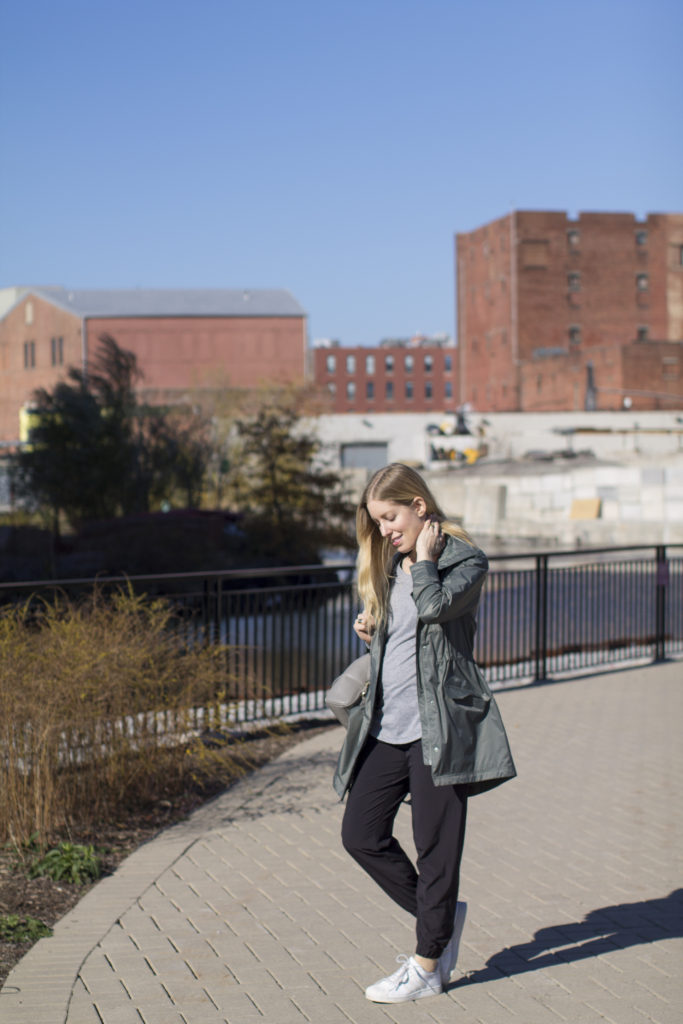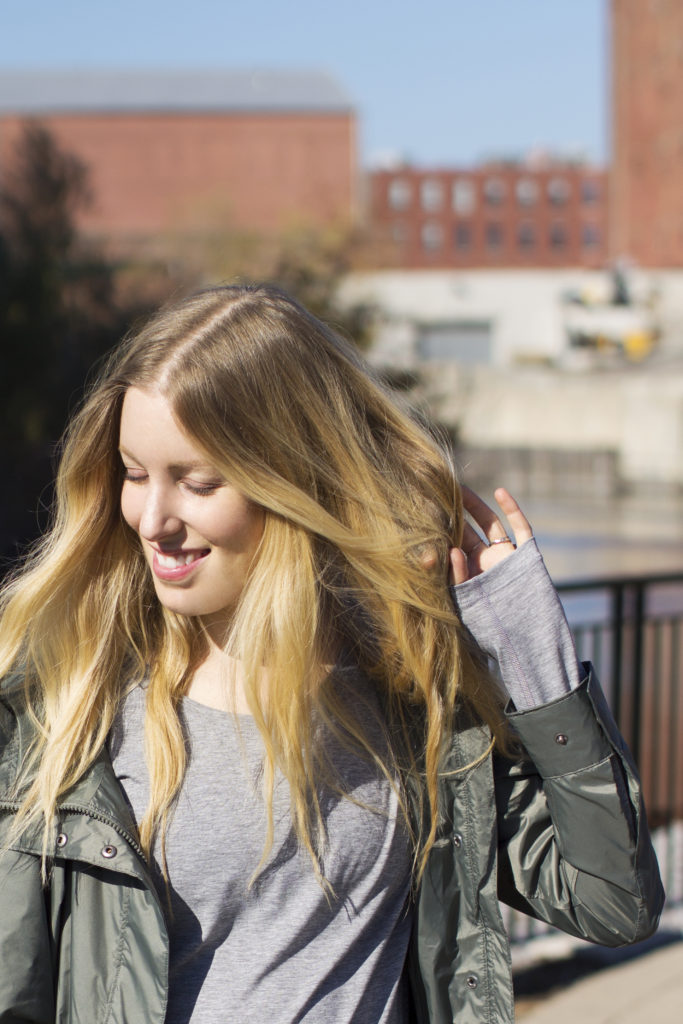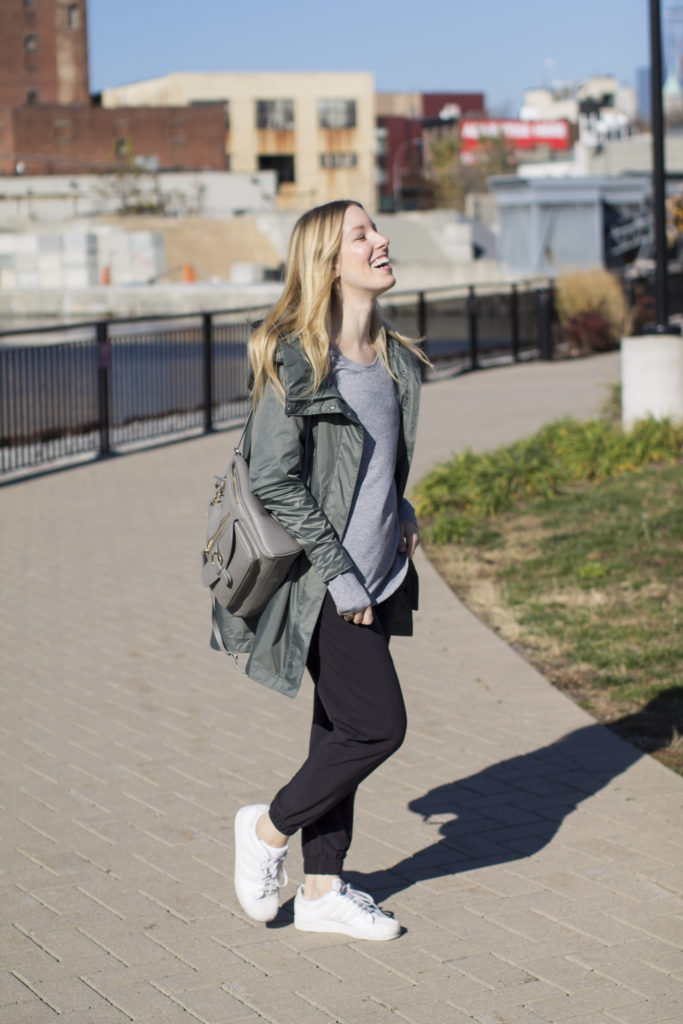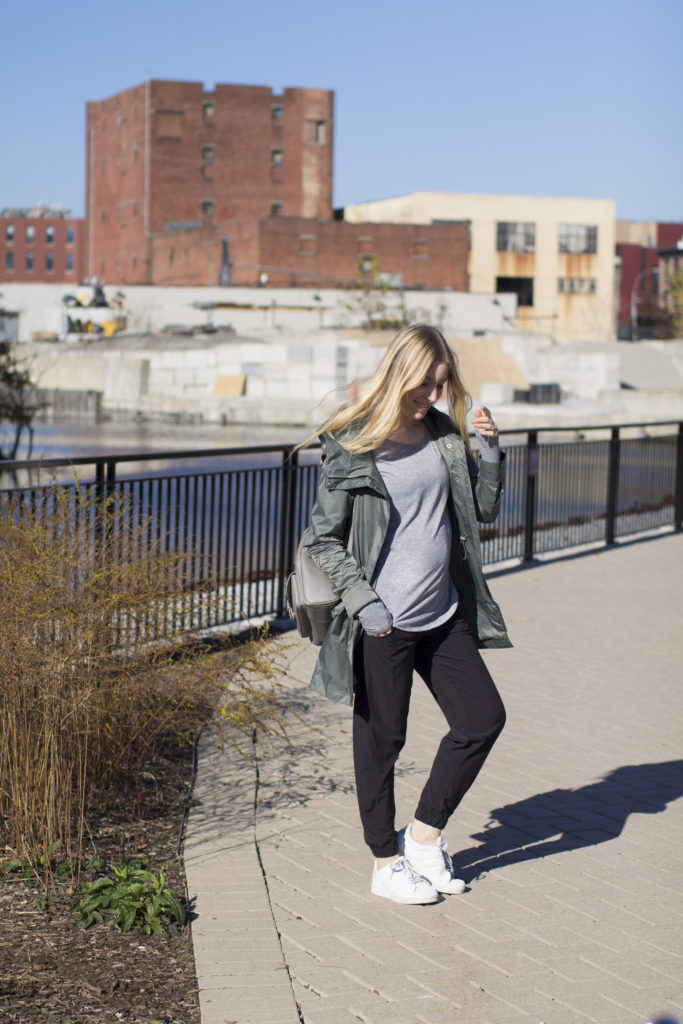 Jacket (on SALE!!), long sleeve tee and pants all c/o Lucy Activewear // All words, opinions and what I choose to wear are my own. 
{SHOP THIS POST + MY OTHER ATHLEISURE PICKS FROM LUCY}