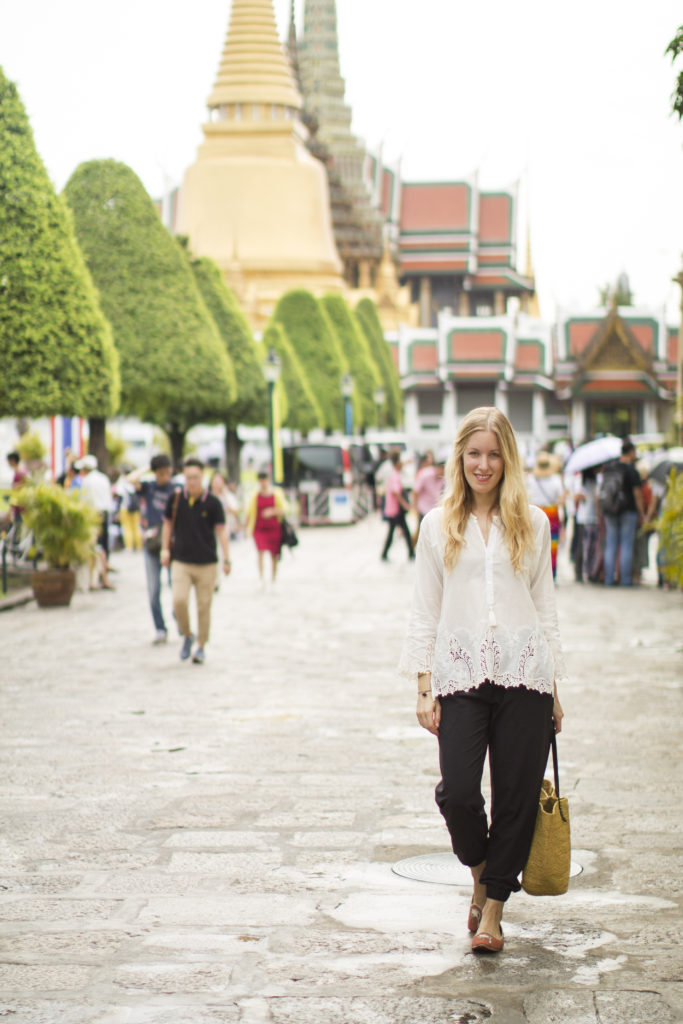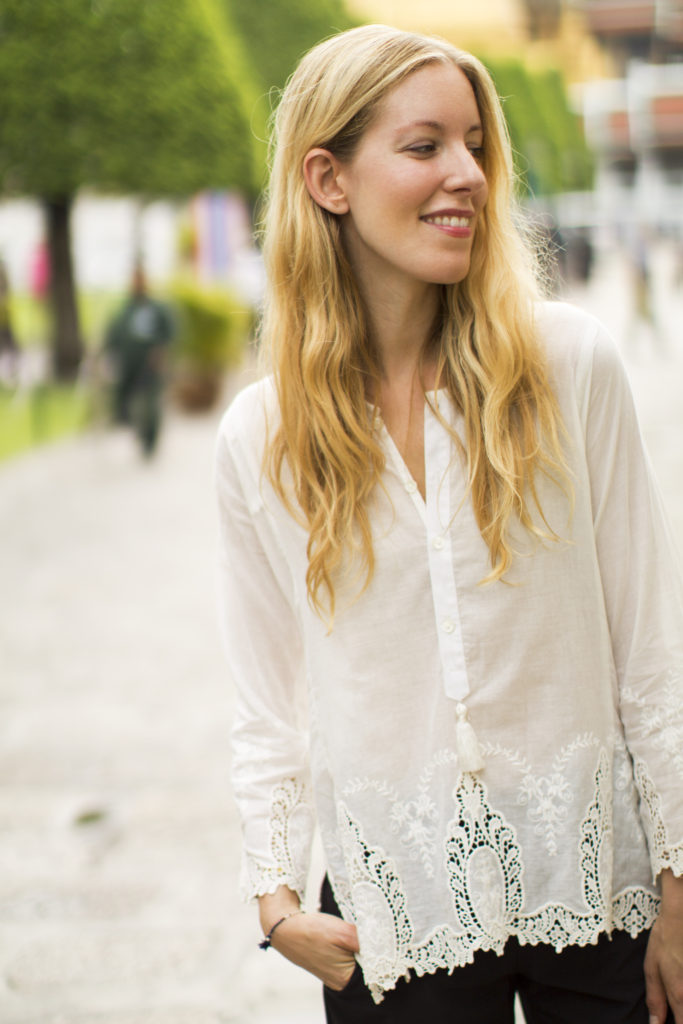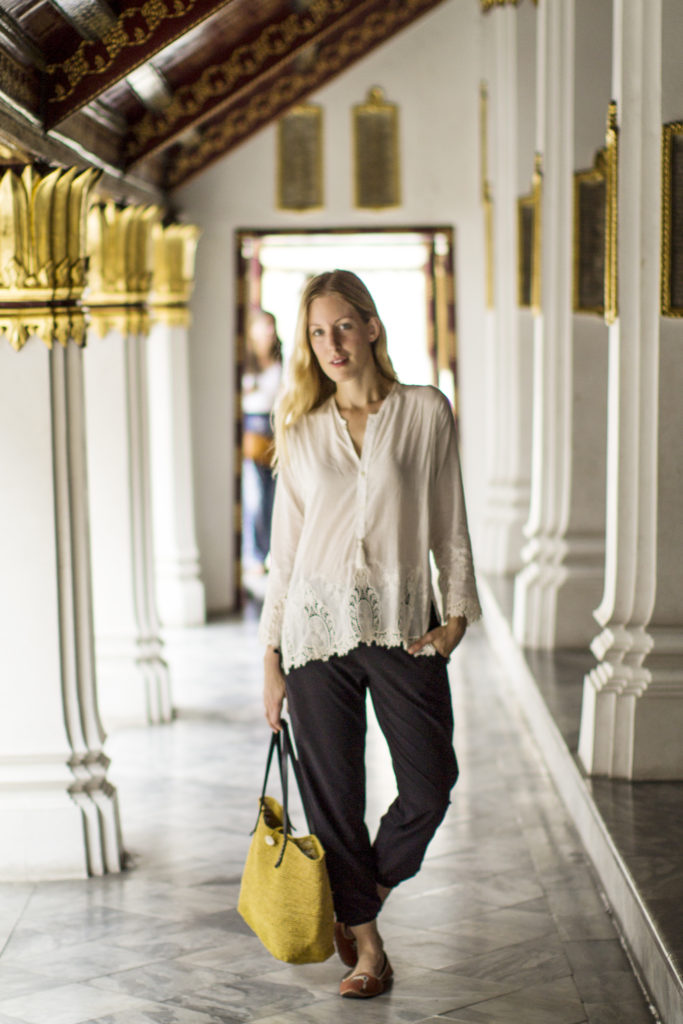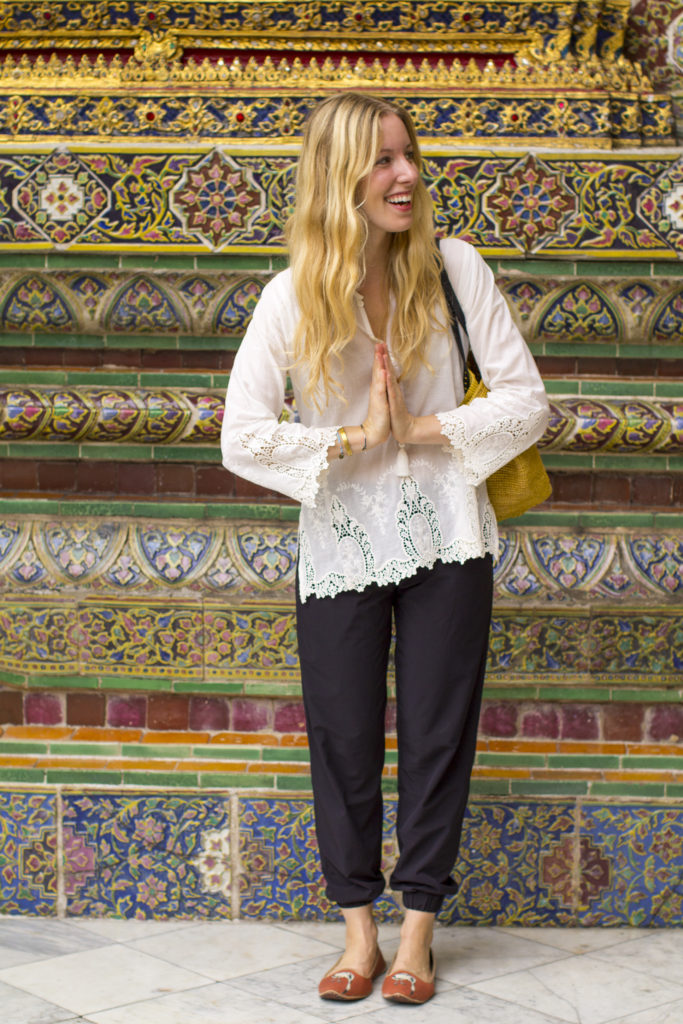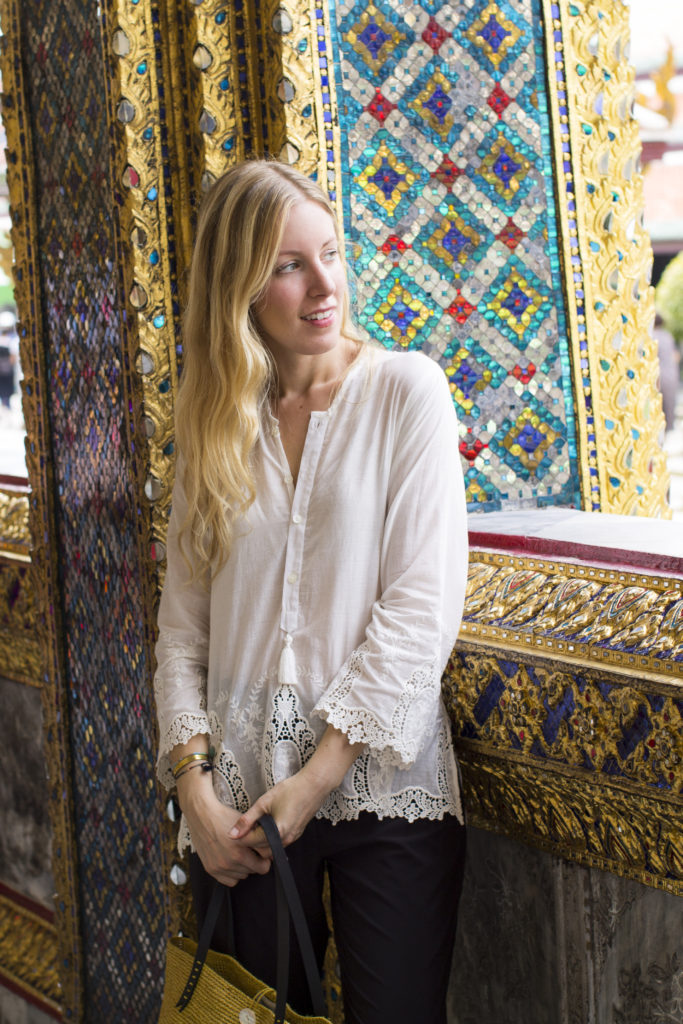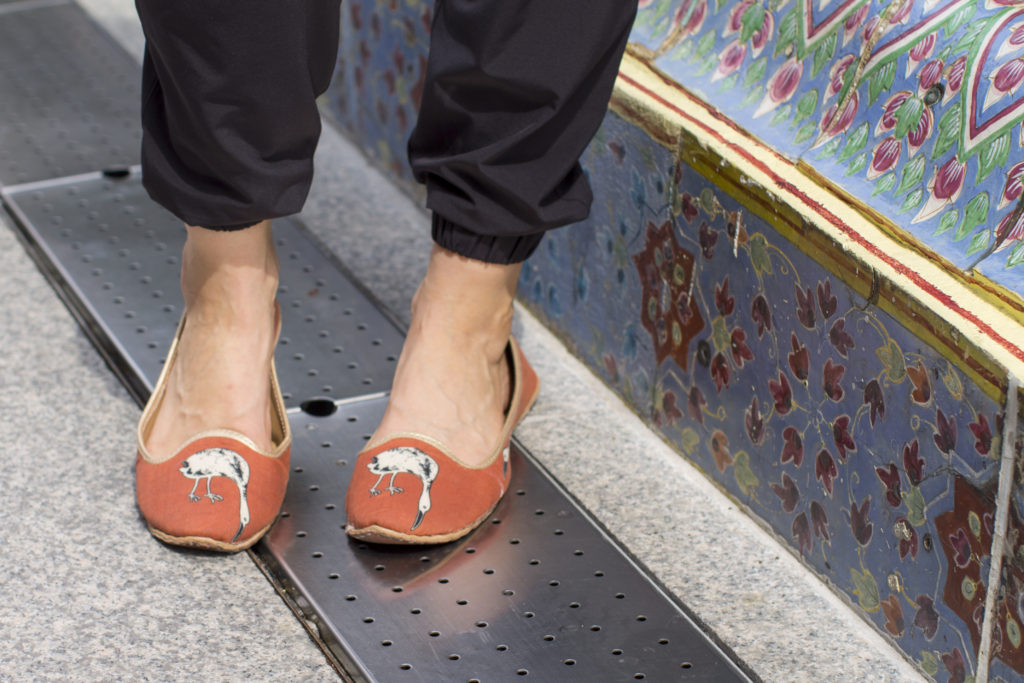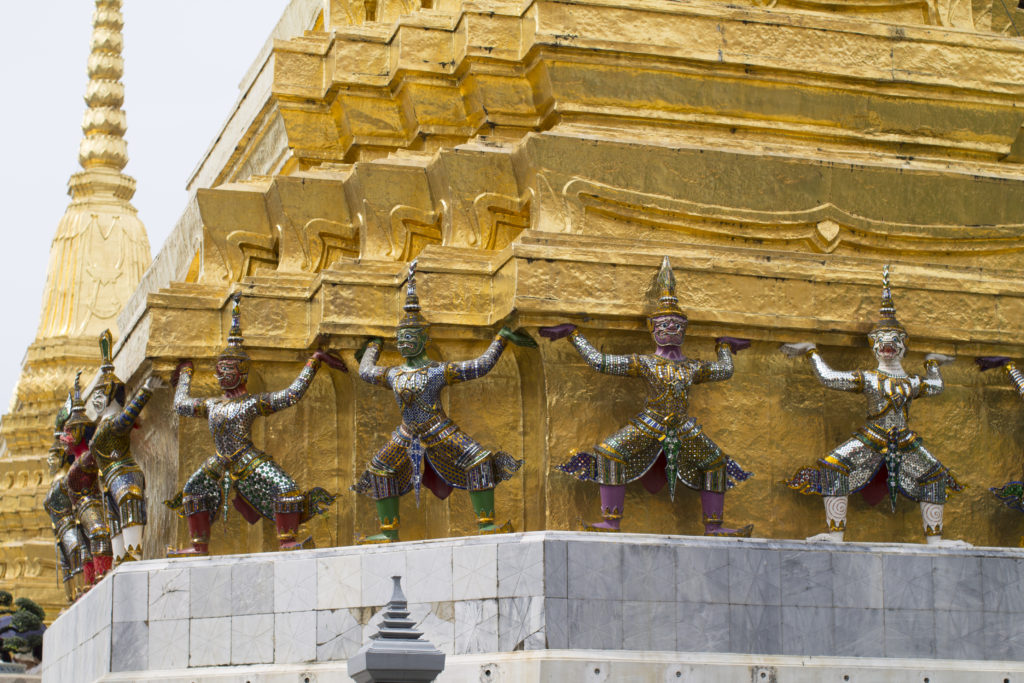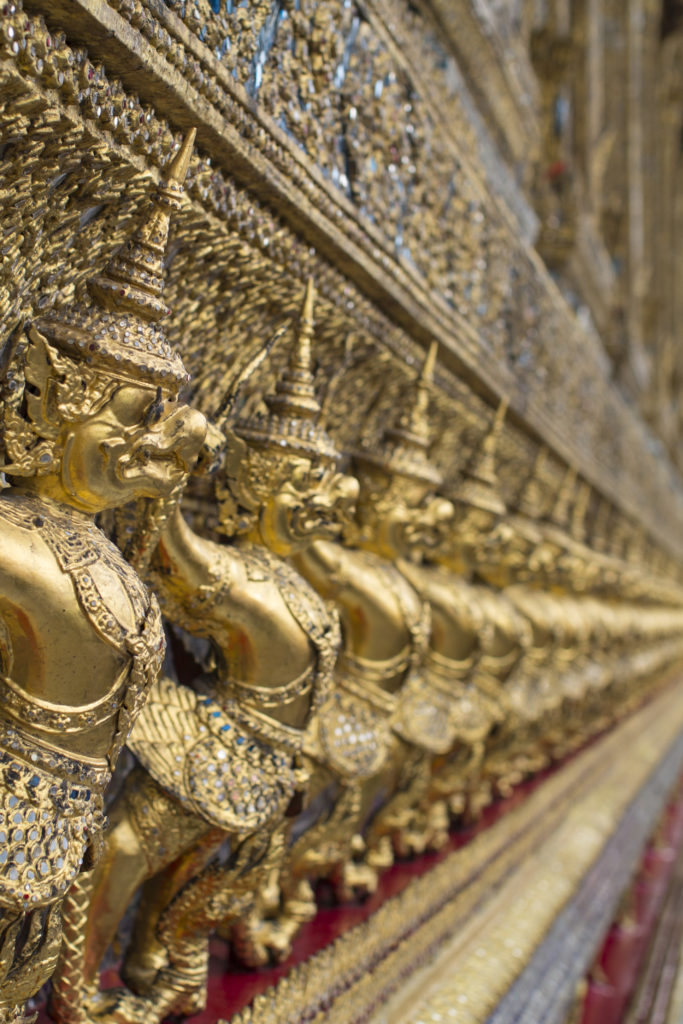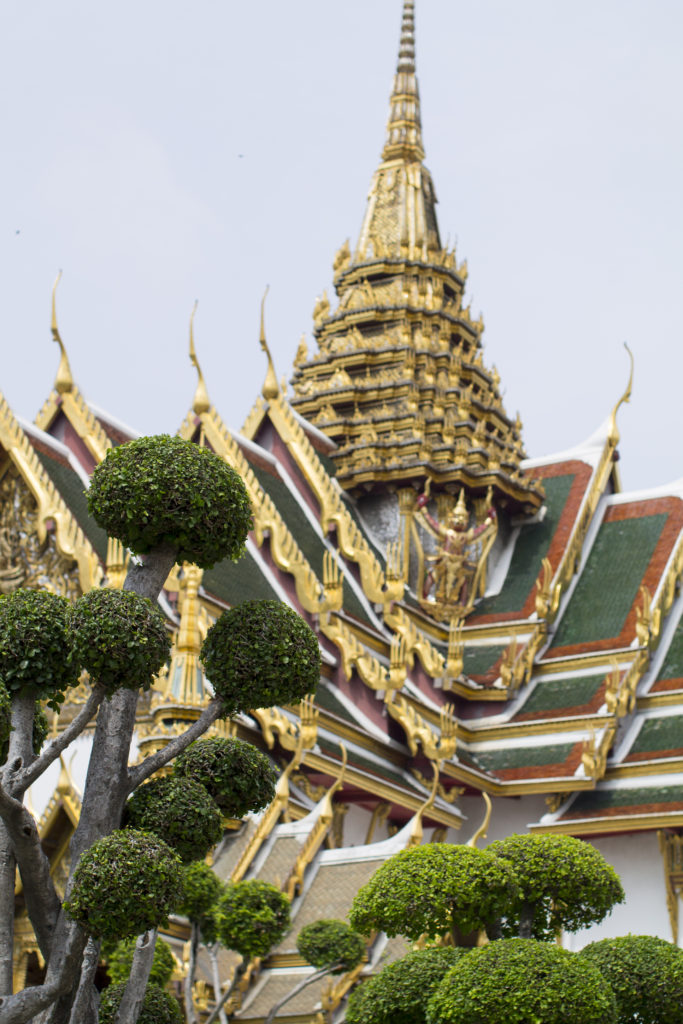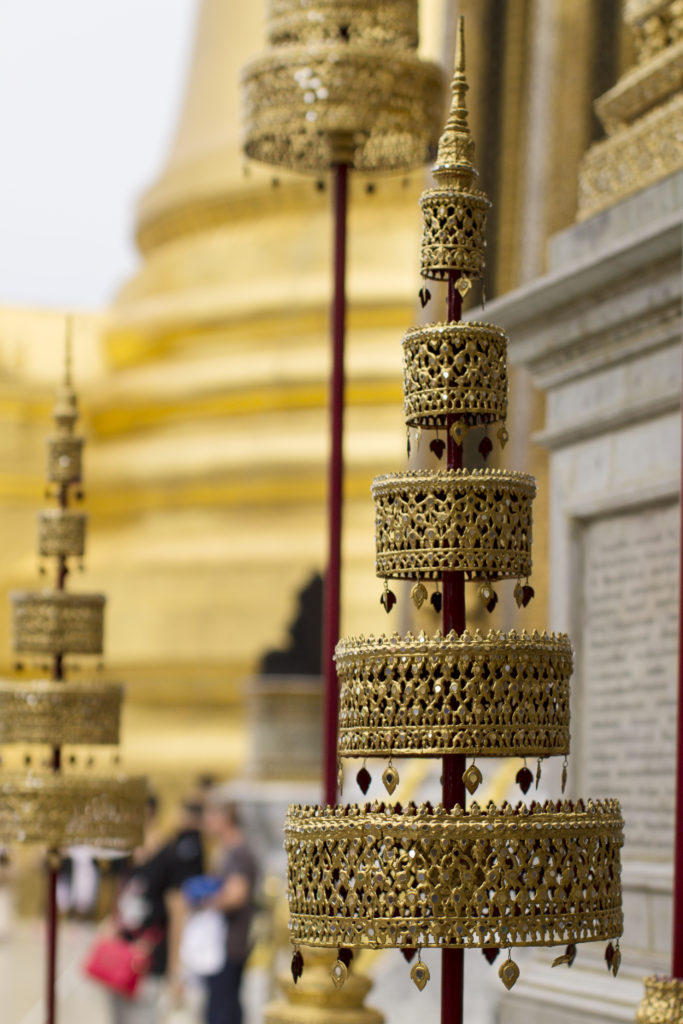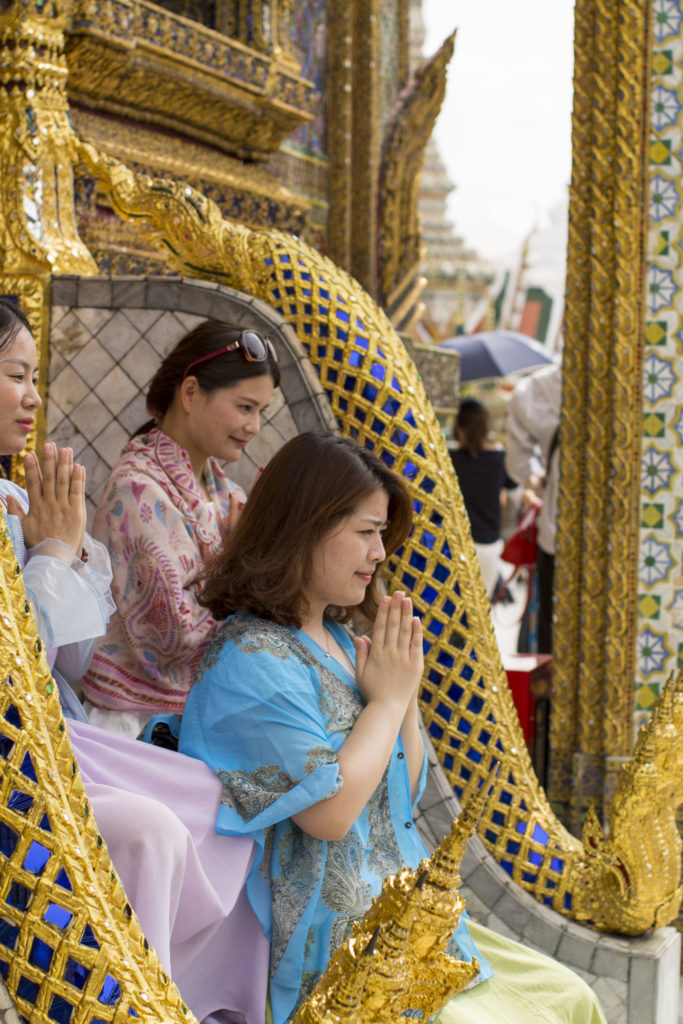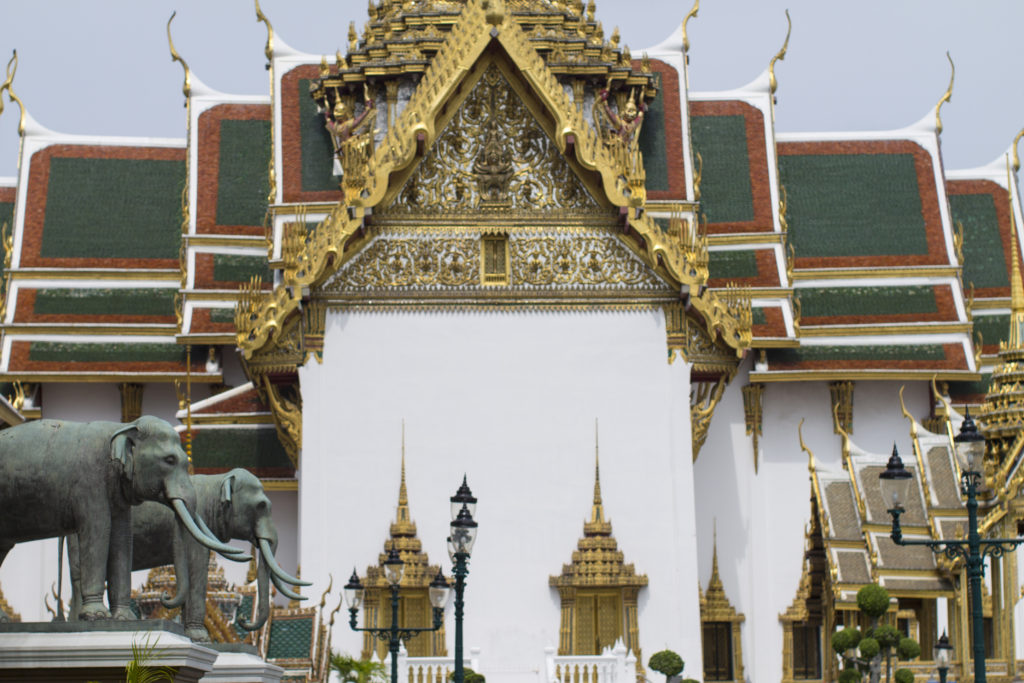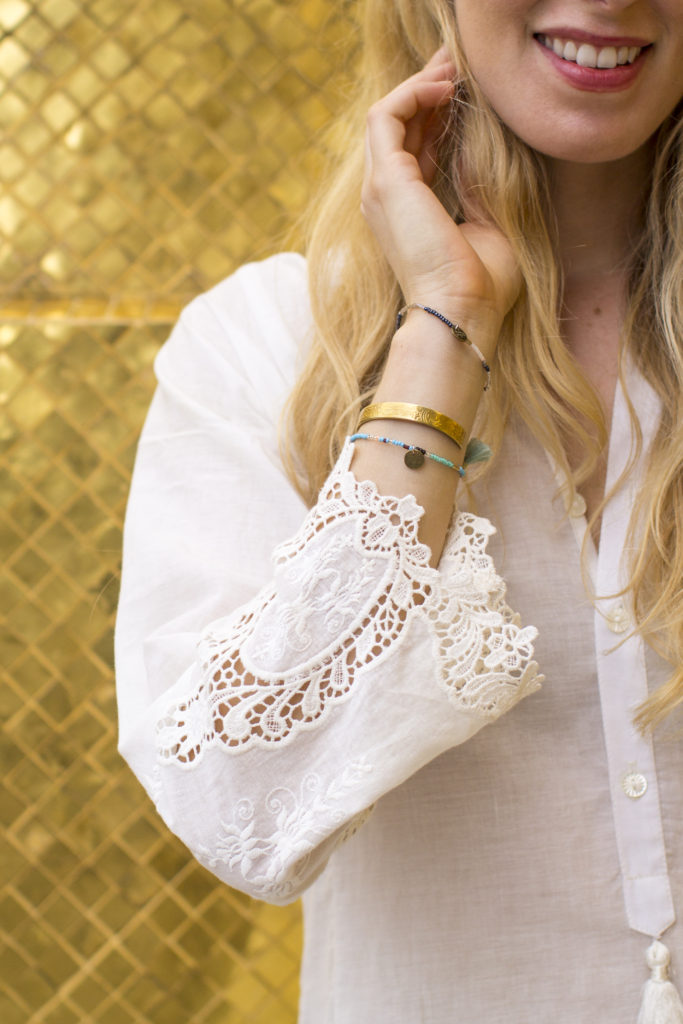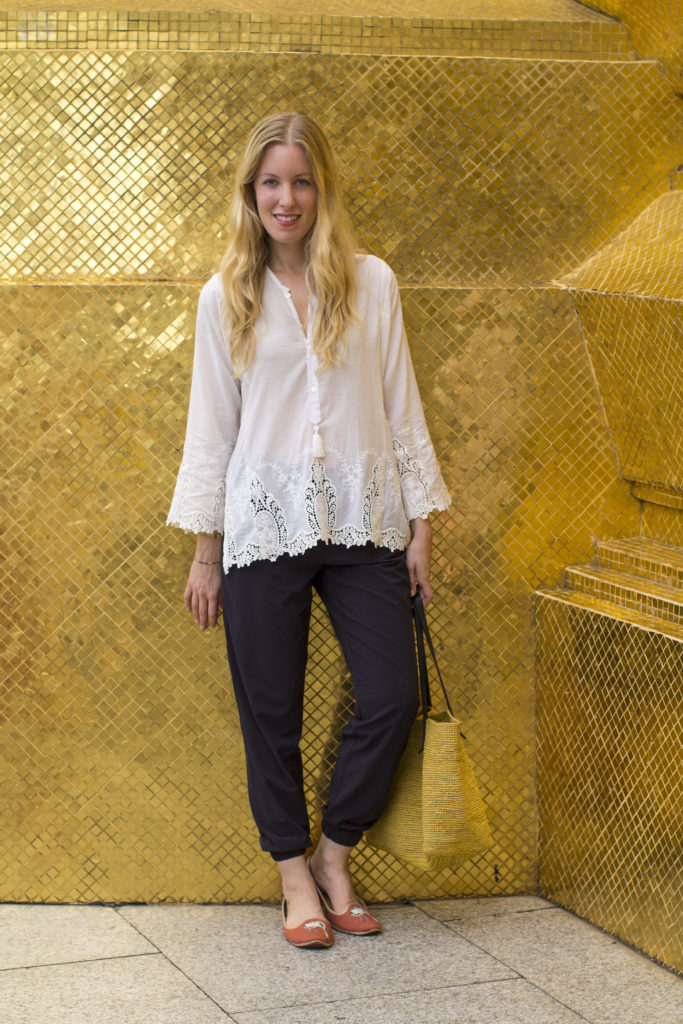 After our recent trip to Palau, the hubby and I took a tour throughout Thailand. We explored, ate, played with elephants, went to a wedding and lived like royalty there. Things are dirt cheap for Americans, but we also stayed at a luxurious b&b for a few days (more to come on that).
We started our whirlwind of a trip in the capitol of Bangkok. Living in NYC, I can't imagine something more densely populated and congested than my city, but Bangkok is pretty intense. Every time we tried to go somewhere, the hotel doorman advised us to wait until the traffic dies down, basically 9-10pm at night. It seems that the majority of the city comes alive at night anyway.
I'm not one for the crazy clubbing nightlife anymore, so we had more of the PG version of the Bangkok experience, as opposed to some of my friends who had a different more X rated experience and partied on the famous Khao San Road.  After the rush hour traffic was seemingly over, we took an Uber out, which seems to be the best and most affordable means of travel when you have wifi access.
Our night started with a stroll through Soi Cowboy, which is a one block red light district, originated by a cowboy hat wearing ex-pat, hence the name. We then hopped a tuk-tuk (an open air taxi aptly named for the honking sound it makes)  to our next destination, which I do NOT recommend in Bangkok. We sat in exhaust fumes for nearly 30 minutes just to go a couple of miles. The novelty of the tuk-tuk wore off after just a few blocks and we quickly regretted not finding a less touristy cab.
Our next nighttime destination was Patpong, which houses one of the biggest night markets in the city, and more naughty shows, go-go dancers, prostitutes and lady boys. The night market was filled with knock-offs and cheaply made in China items, instead of more local wares, as one would expect. Still, it was an experience to see the bustle of the area. After a walk through of that and being offered to go to ping pong shows, we decided Bangkok nightlife wasn't for us.
We got up early to beat the rush to see the Grand Palace, a complex of opulent structures, including the Temple of the Emerald Buddha and the royal offices. It definitely lived up to its name and I couldn't believe how ornate everything was.
In order to go into any temples in Thailand, you have to be respectful and cover your knees, shoulders, and for women, you're elbows. This Bell Collection top by Alicia Bell was the perfect airy piece to look the part while keeping cool in the sweltering heat. My Lucy Activewear  "do everything" pant literally got me through everything on this trip from a 30 hour travel day, to keeping cool while visiting temples and even going from exploring during the day to dinner at night. It probably was one of the most versatile items I packed. I also knew that with all of the visiting of temples, I needed a shoe that you could easily slip on and off…and also recognize in the sea of shoes at the entrance. No one was going to steal my beautiful SOMA shoes because they are now molded to my feet!
I only was in Bangkok for 24 hours, so I can't advise on my usual where to stay, eat/drink, shop, etc, but I can tell you I stayed at the President Park Hotel and it's was wonderful. I would say upgrade to the newer rooms and have a clean, luxurious suite with a great view of the city. The location was okay because it was quieter and in the more snooty part of town, but it was far from a lot of the touristy things and especially the nightlife if that's what you're looking for.
We didn't eat much there due to our limited time, but surprisingly we had the best Lebanese food I think I've ever had at Nadimos. We had this delicious mezze platter and it made me forget all about Thai food for a while.
Other than the Patpong market, we didn't do any shopping because we heard Bangkok is "over-priced" compared to Chiang Mai, where we were headed at the end of our trip.
Overall, Bangkok wasn't one of my favorite places to visit because I live in a big city, I've seen other Asian cities in Vietnam that were more of a culture shock than this was to me. I couldn't handle the traffic to get anywhere, let alone being swindled by the taxi drivers (always tell them to put the meter on when you get in!). I was glad I saw it, but the rest of Thailand impressed me even more. Stay tuned for those posts coming soon…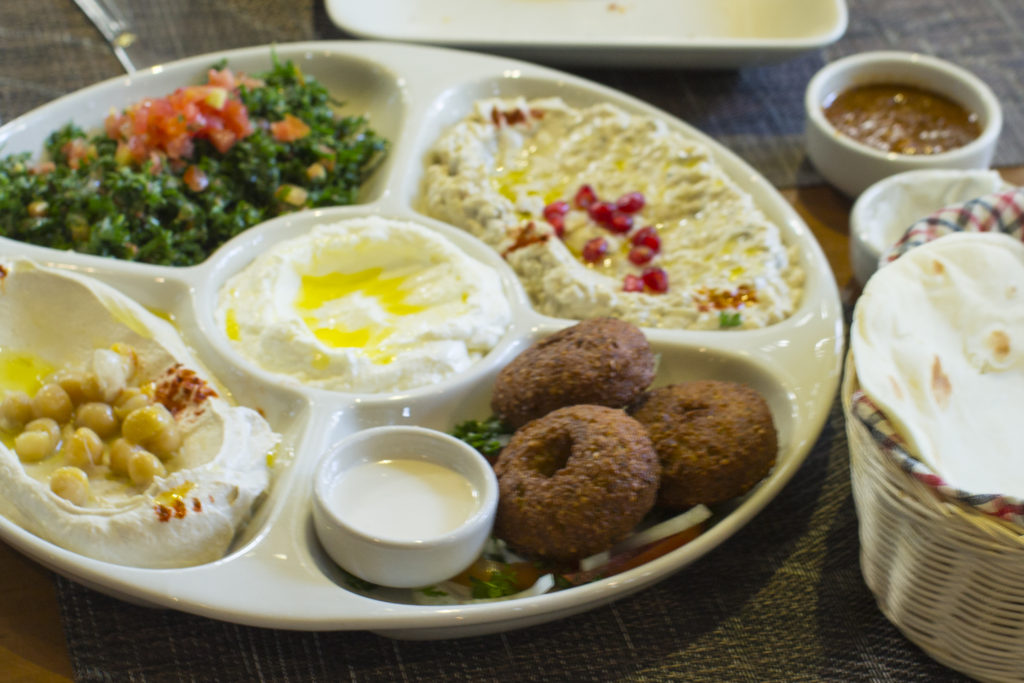 Alicia Bell top (c/o) // Lucy Activewear pants (c/o) // SOMA shoes (c/o) // Annabel Ingall bag (old) // Bluma Project beaded and tassel bracelets (c/o), other cuff bracelet from Vietnam