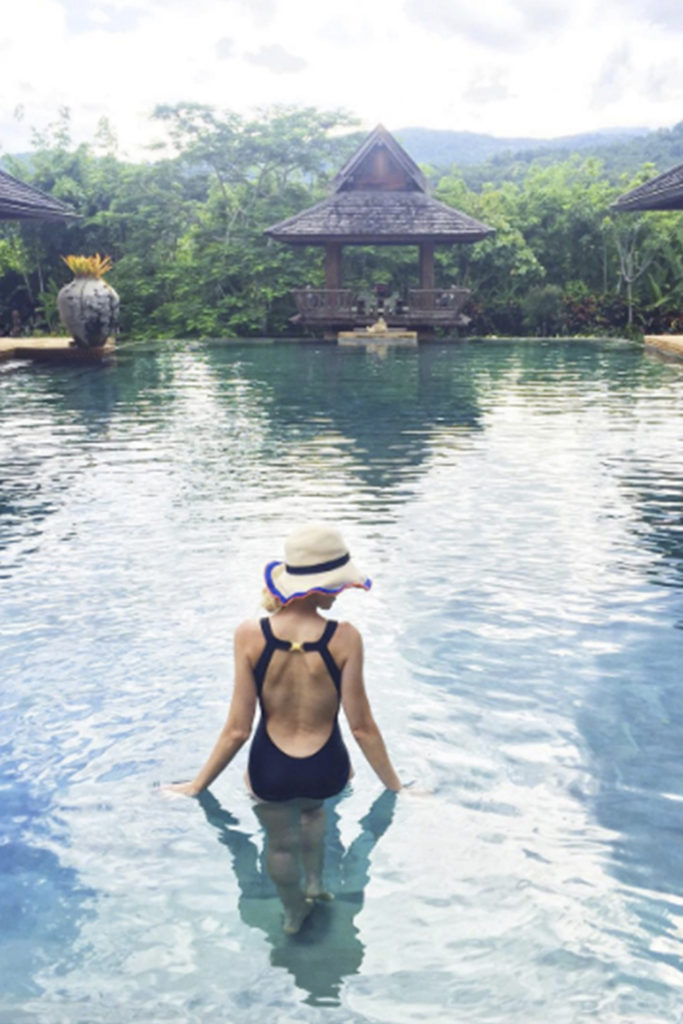 It's taken me nearly a month to write this post / recover from my summer whirlwind of a trip, but I finally am sharing the last part of my travel diary from the other side of the world. Chiang Mai may be my favorite part of Thailand, and it's possibly because of the magical place we stayed in called Howie's Homestay.
Set in the northern region of the country, there's a stark difference between this country-side area and the more popular tourist spots of Bangkok and Phuket. I probably had the most luxurious experience you could have while traveling, staying at Howie's Homestay, which made me fall in love with Chiang Mai even more. We learned about Howie's after our good friends not only stayed there on vacation, but then got married in a private Buddhist ceremony there. They have raved about Howie's private bed and breakfast for years.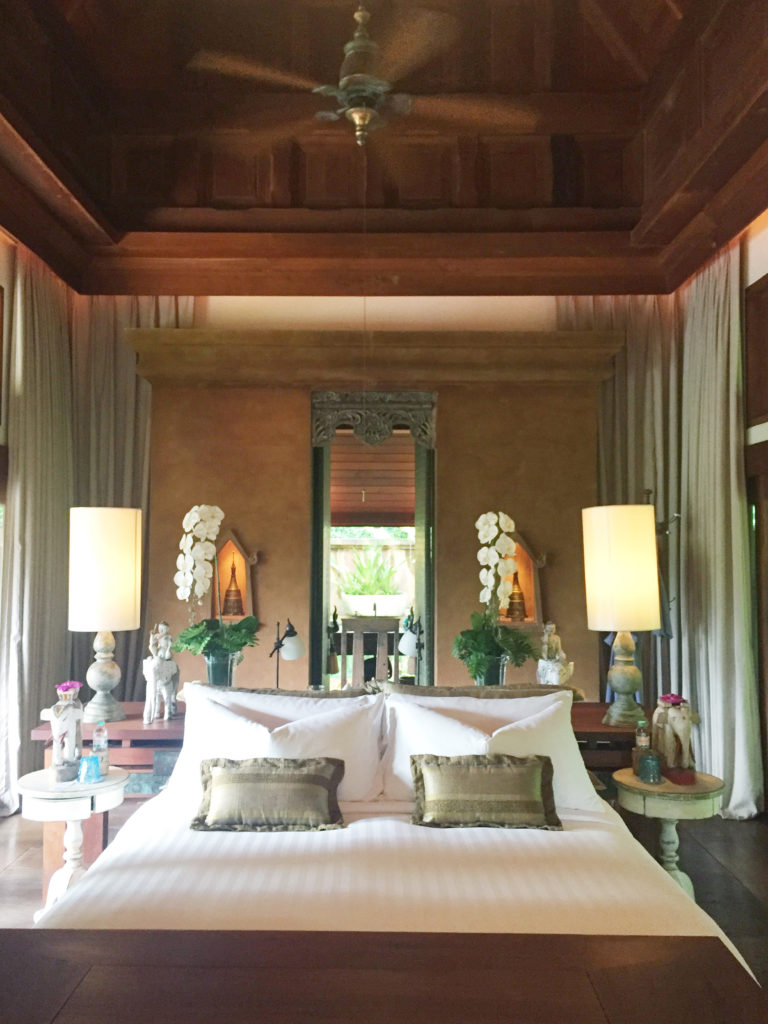 There are only a few rooms to stay on the property, this one being the main guest suite, complete with a high tech bench at the foot of the bed where a flat screen TV pops out of with the click of a button.
The bathroom is impeccably designed with glass everywhere, making you feel like you're showering in the jungle. It's still incredibly private and the staff is no where to be found unless you need them! Howie and his wife live on the property as well, but you may only see them during mealtimes, where his wife, a master chef who trained in Bangkok, is often cooking away.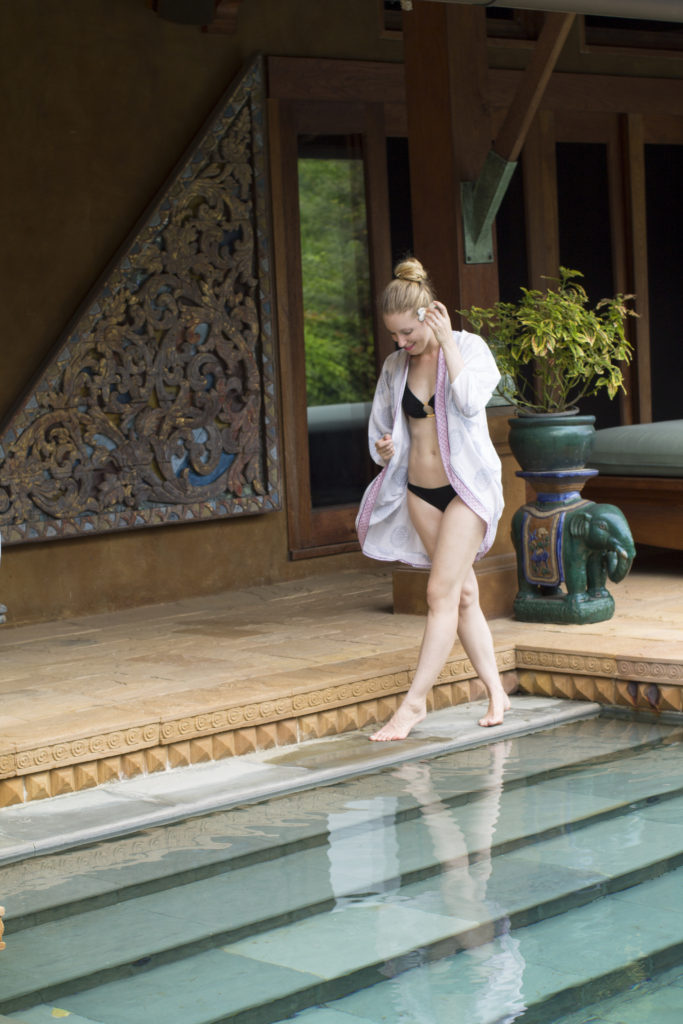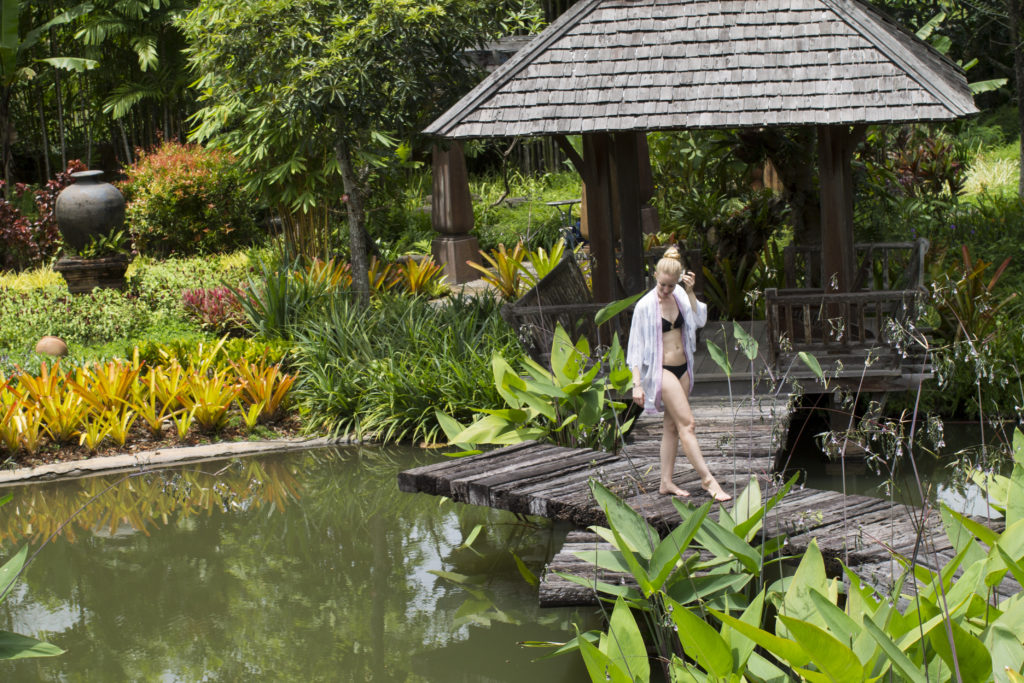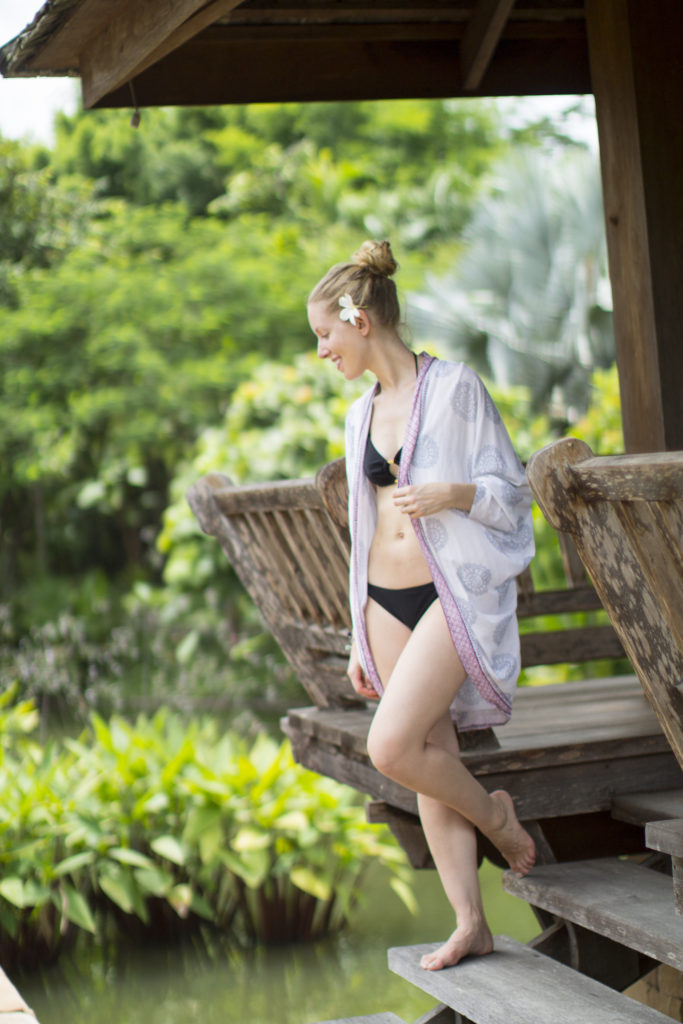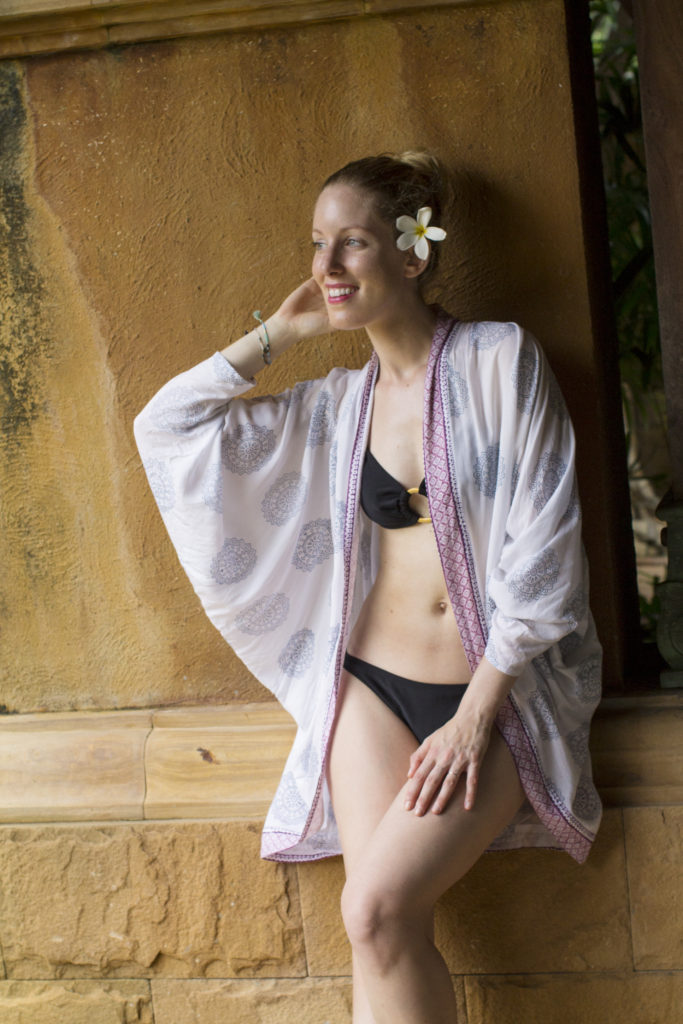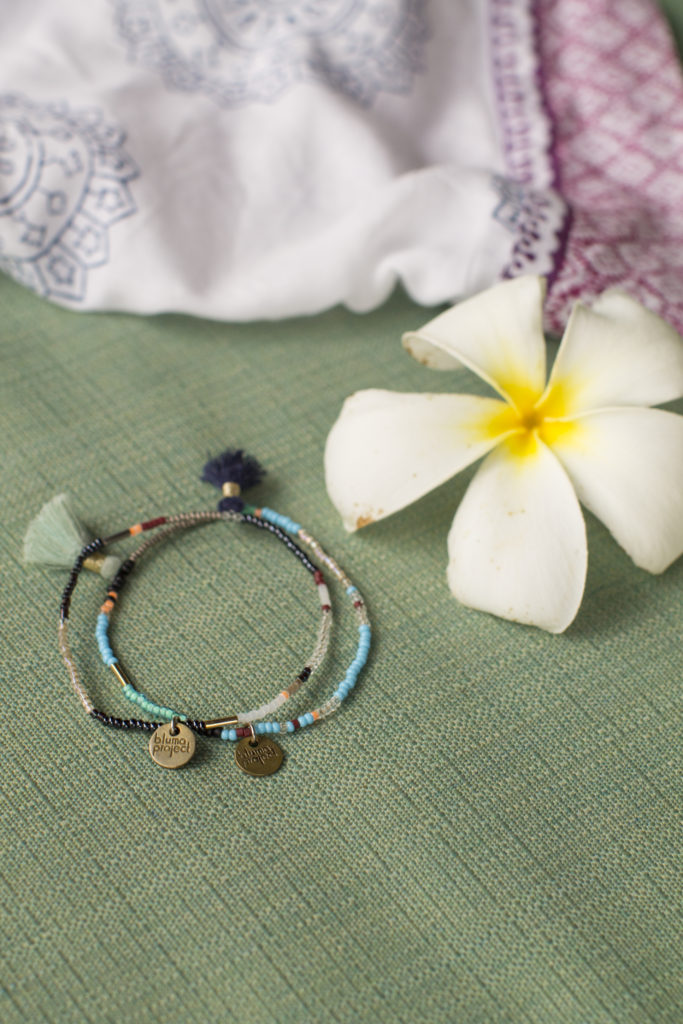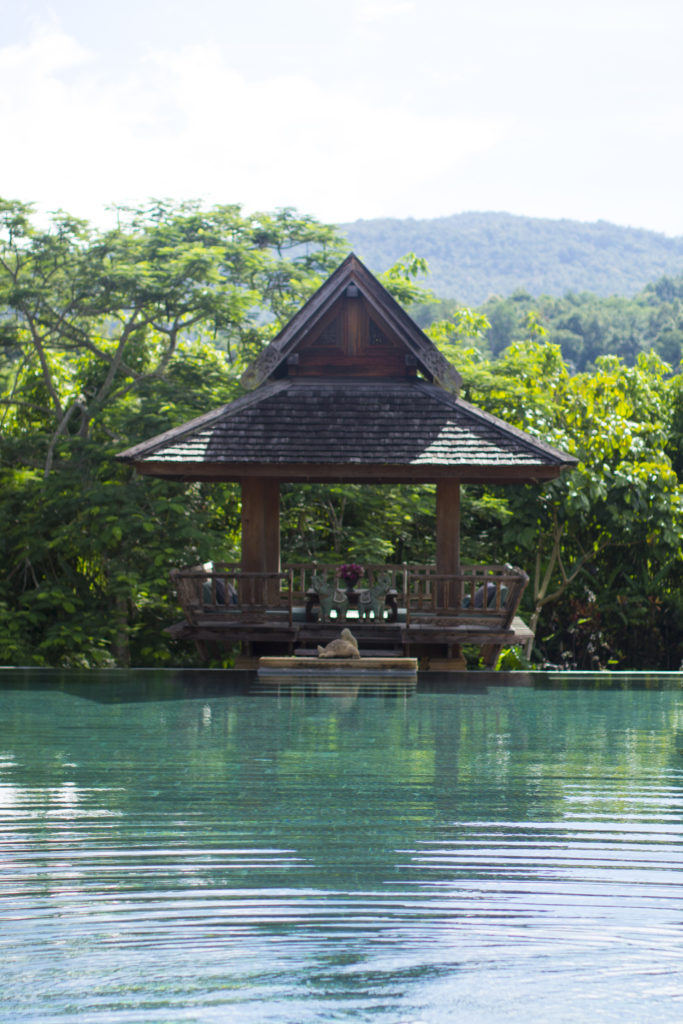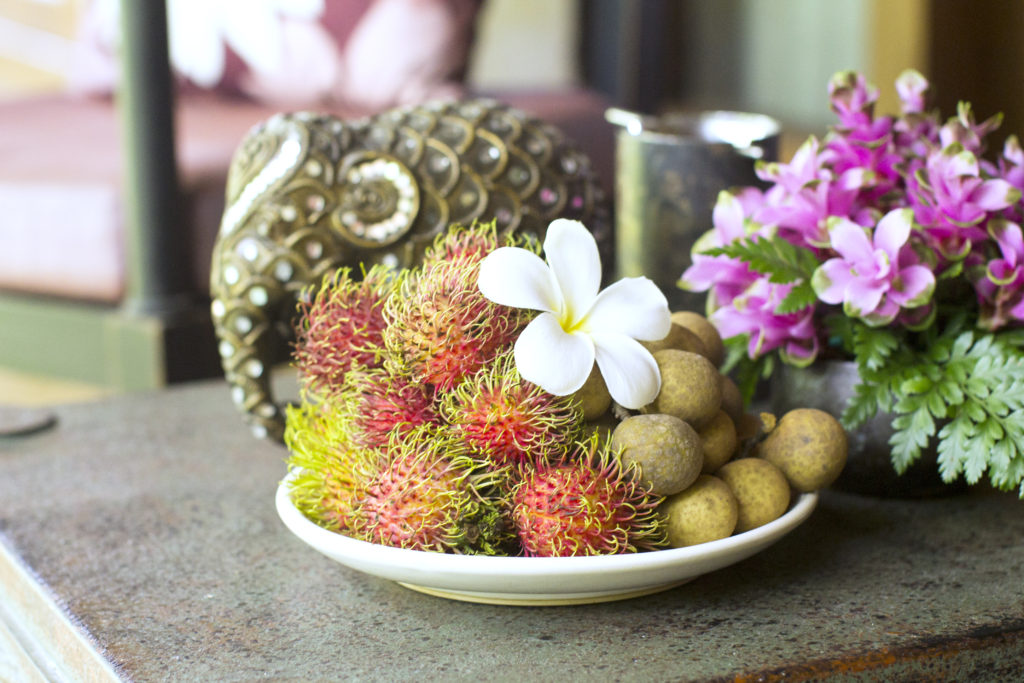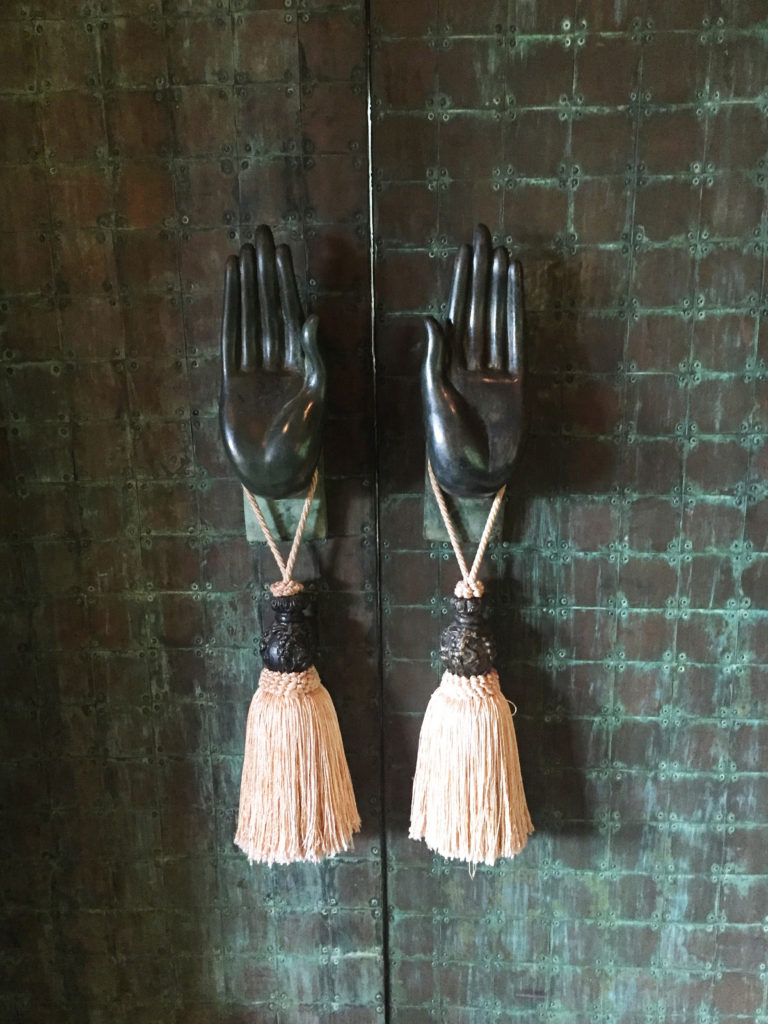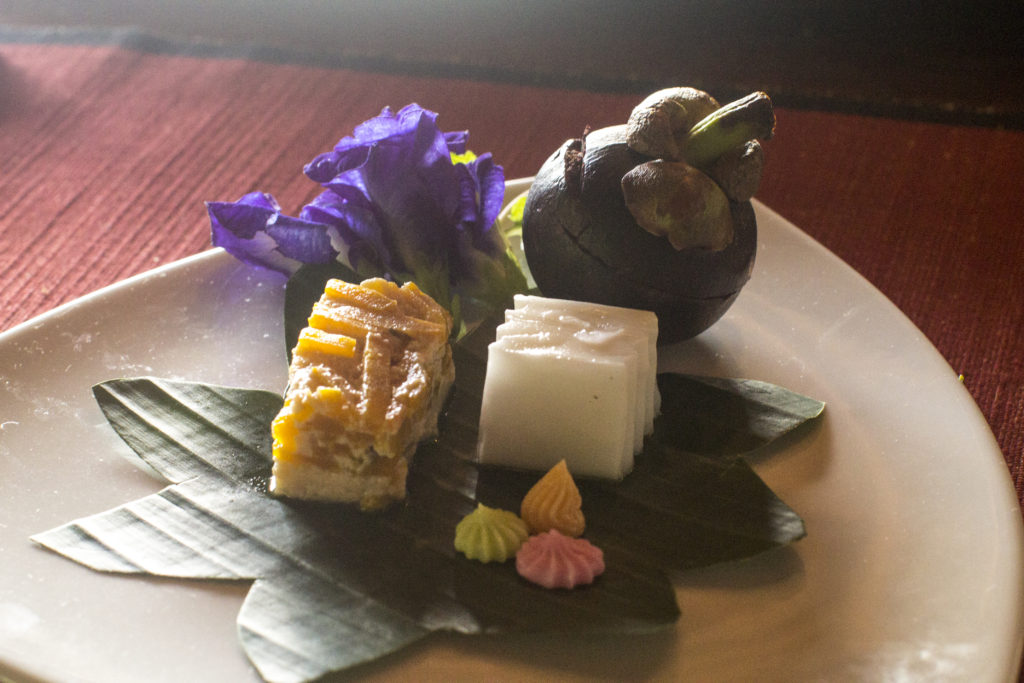 Howie's is an eco-luxury-private-boutique-full-service resort, right out of a travel magazine. Howie himself is an ex-Pat from Boston who meticulously designed the property along side an award winning architect and his wife, Jerri, who is a trained chef from Bangkok, created the most unique and magical experience staying in their home. We had our own private villa, complete with a rain shower (the best shower I've ever had in my life), a private outdoor bath, and even fresh fruit delivered to our room daily. Every meal was cooked by Jerri and was over-the-top with nearly 8 courses for just the two of us. She even tailored the menu to what she found in the markets that day, as well as my Pescatarian and shellfish allergy diet. I finally was able to eat the local food without worrying. Jerri even let us sit on her cooking to learn a little about Thai cuisine.
As if staying with Howie and Jerri weren't enough to get assimilated with the local culture and chat with about their lives there, they hired us a Thai tour guide to take us around. Addie, is his full-time guide, who was beyond just a guide. He even gave us Thai herbs to combat a stomach bug that we got from something we ate in Phuket.
Addie first took us to the Maetaman Elephant Camp, where he looked after us the whole time and made sure we got ahead of all of the Chinese tourist groups. Unlike elephant camps in the Southern regions of Thailand, the elephants here are not only indigenous to the region, but they are treated so well that they look like they're smiling. They're incredibly smart creatures and people come from all over the world to train with them at this camp. We met a guy from the States that was there for about 2 weeks learning how to work with them. Here, the elephants do plenty of fancy tricks like play a harmonica, kick a soccer ball, paint a picture, and of course grab your money after you take a photo with them. We got to ride one through the jungle and the river, as well as an oxen ride (hello, Oregon trail), and a bamboo raft ride on the river. The best souvenirs for all of my nieces and nephews were found here as well: notebooks made from the elephant's dung (cleaned of course!).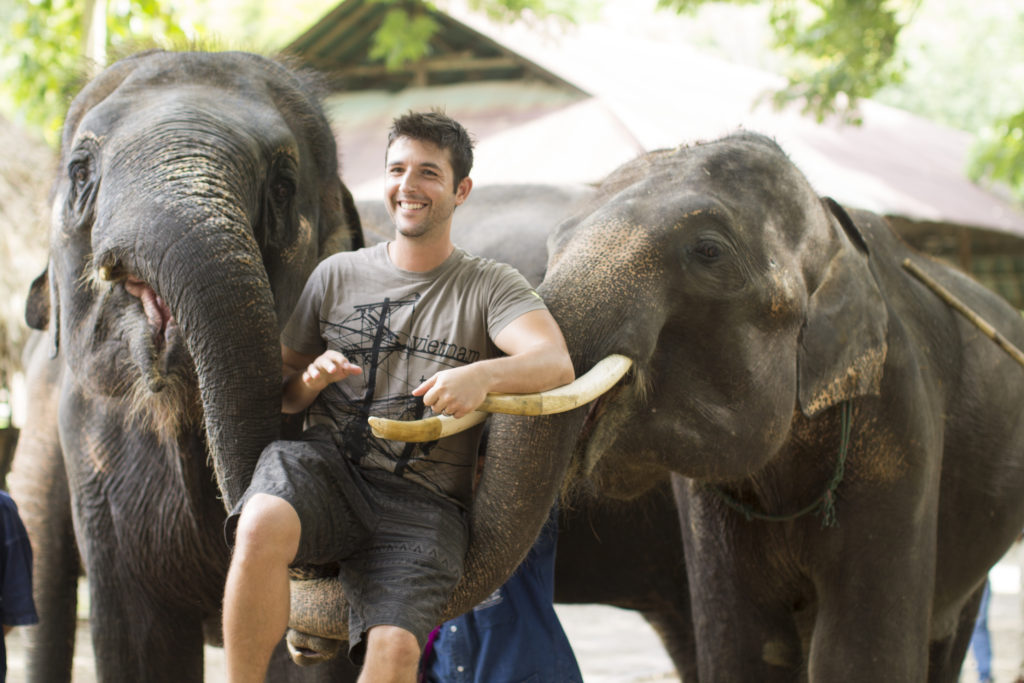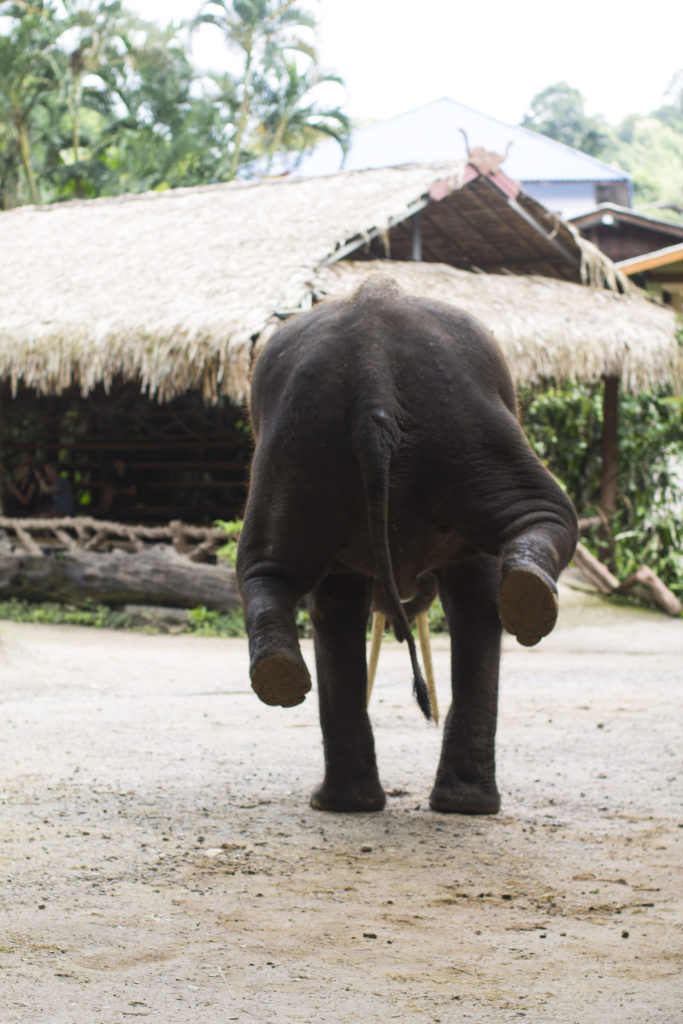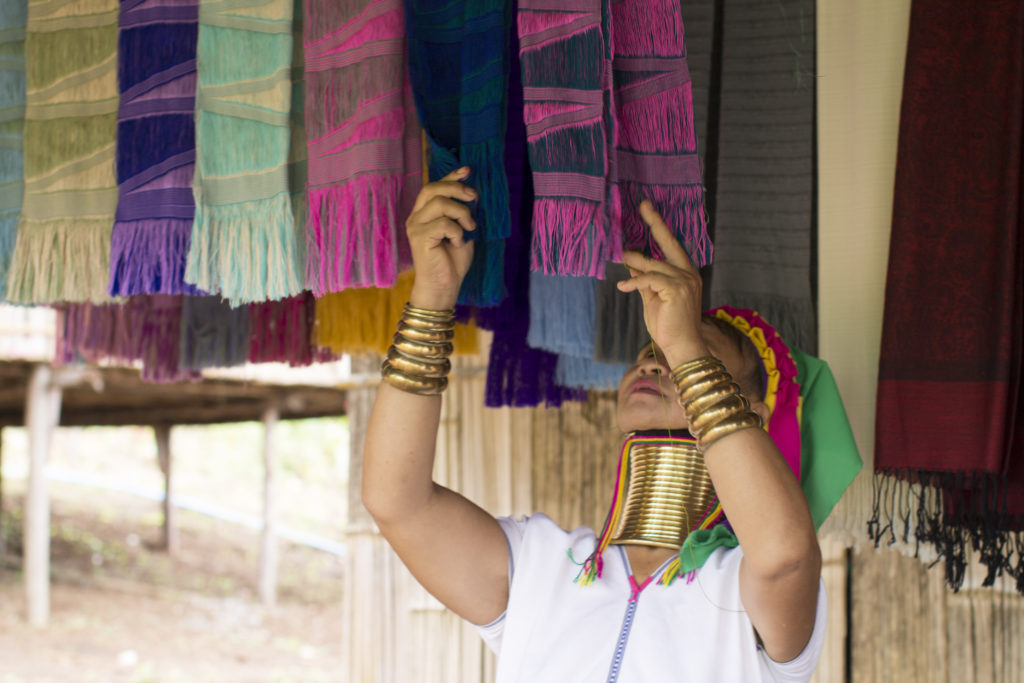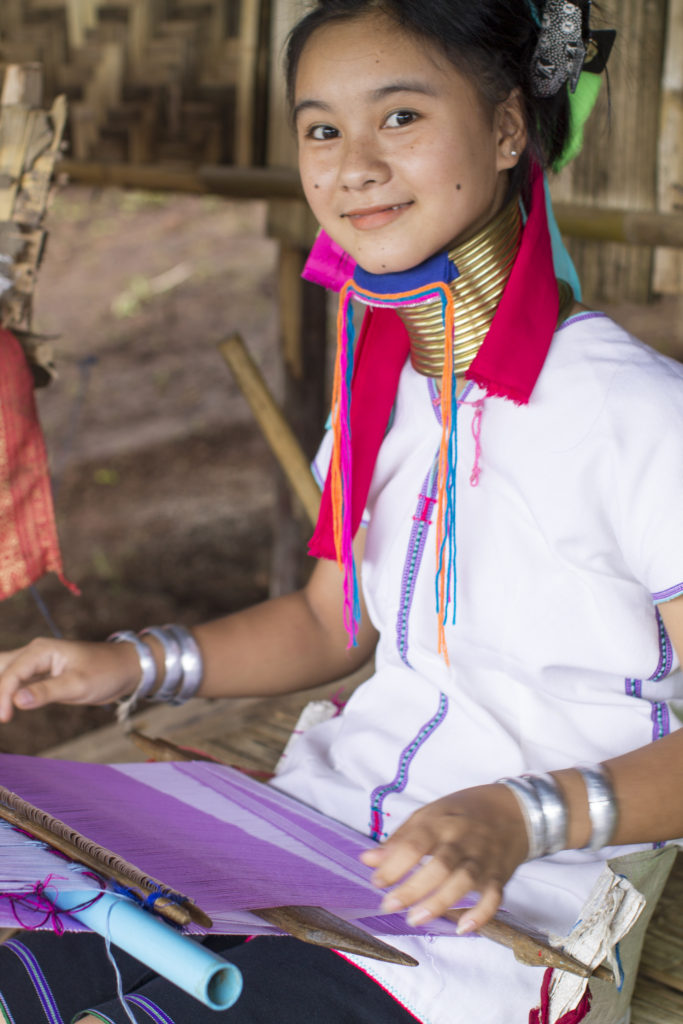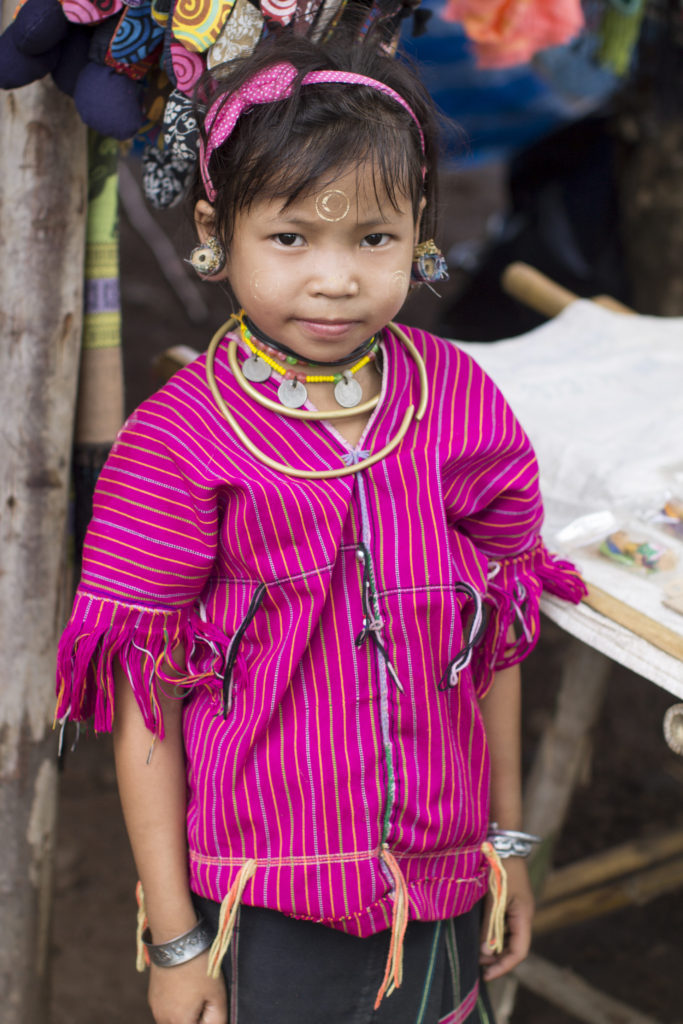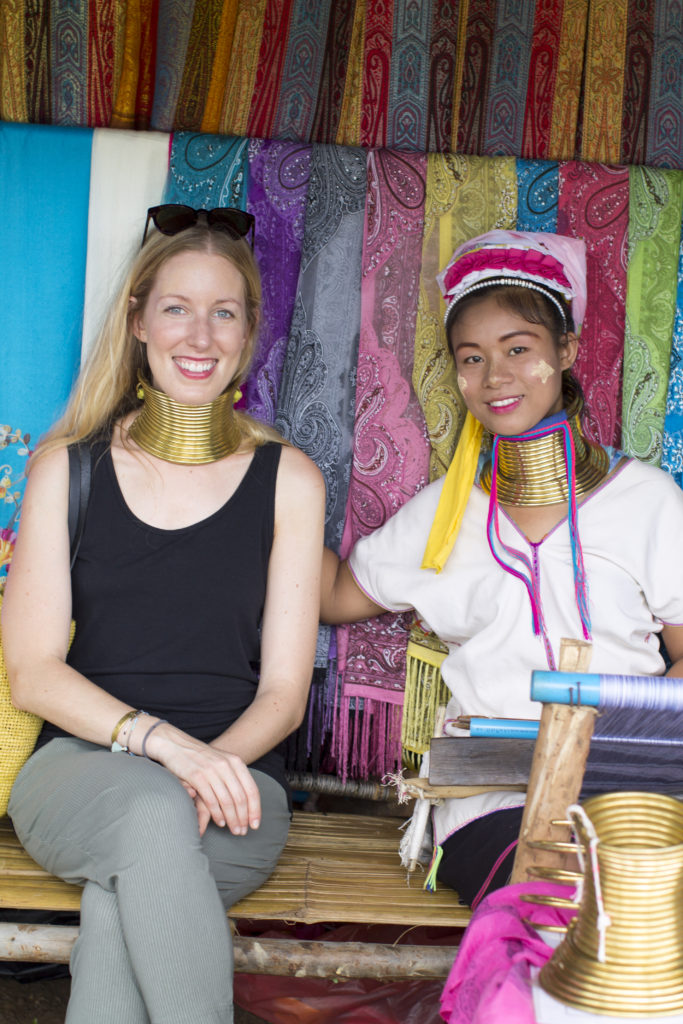 Our tour guide, Addie, then took us to the Hill Tribe Village nearby, where the different colorful ethnic tribes from the surrounding areas, including Bhurma, were making their crafts and selling them right there. I even sat with one of the Long Neck women who was weaving and she she let me try on one of her brass necklaces. Man, that was stylish, but I don't know how they carry those things on their necks all day long. Apparently the older a woman is, the more rings she receives, and therefore is more beautiful. For the record, their necks aren't stretched, as much as their collarbones are pushed downward.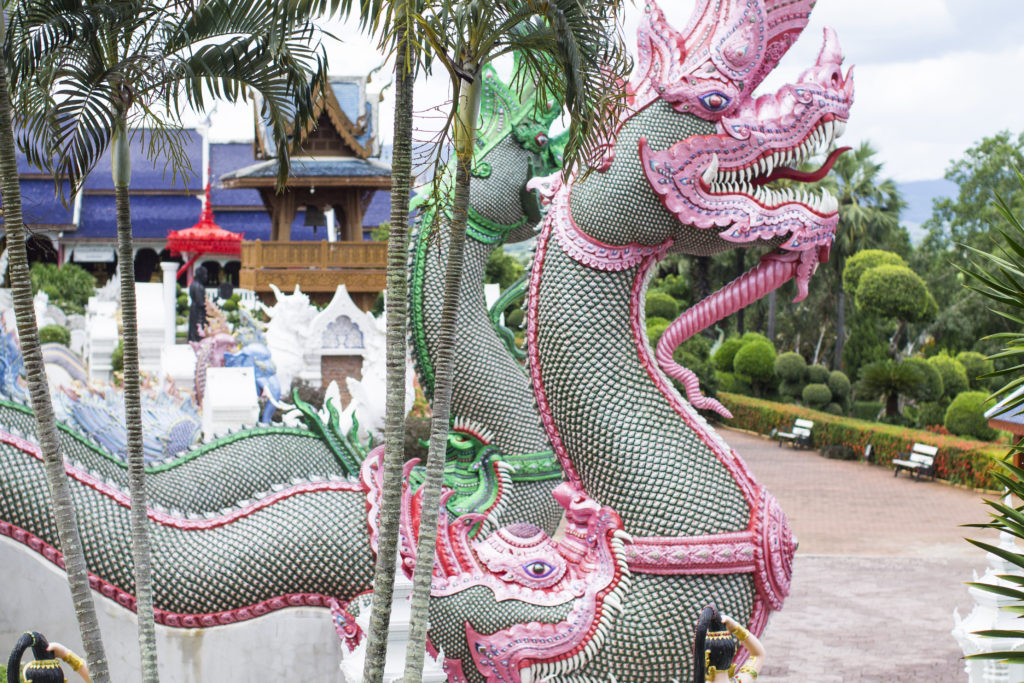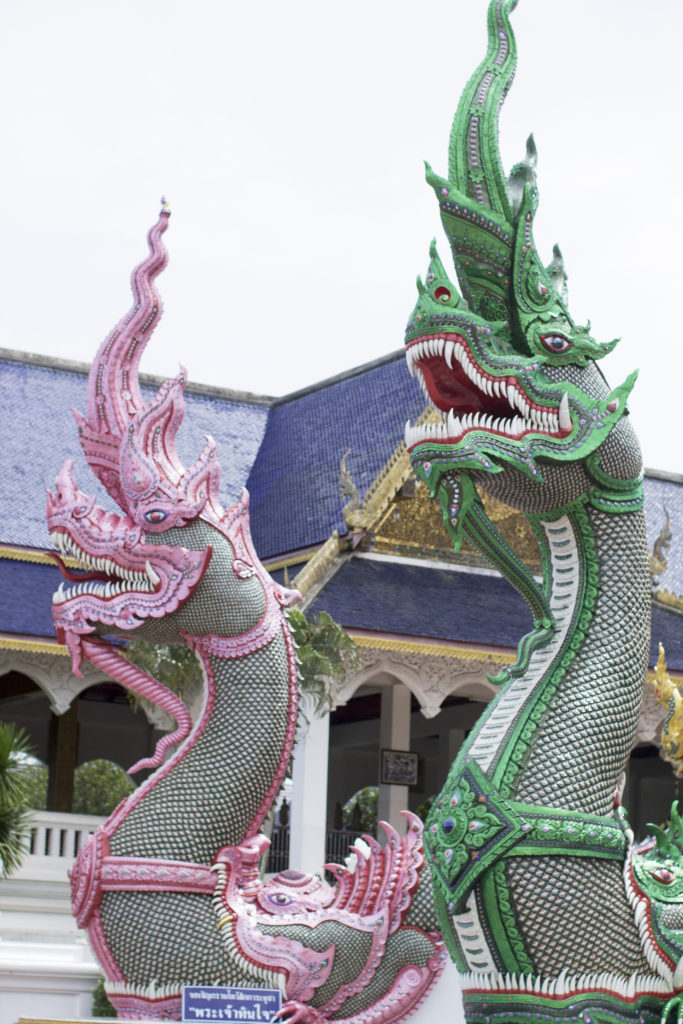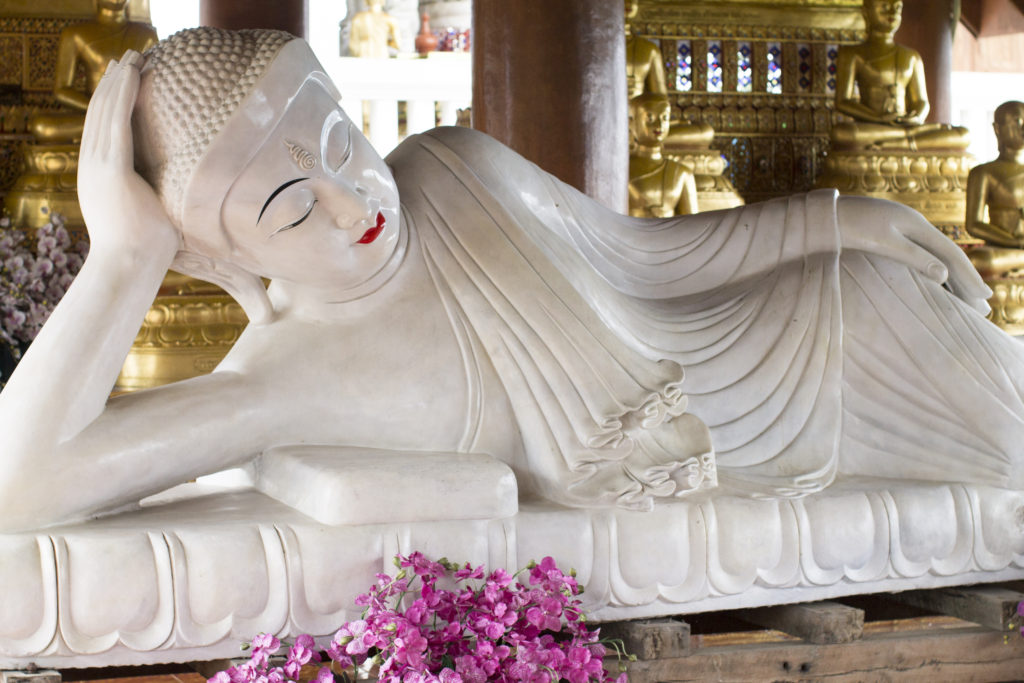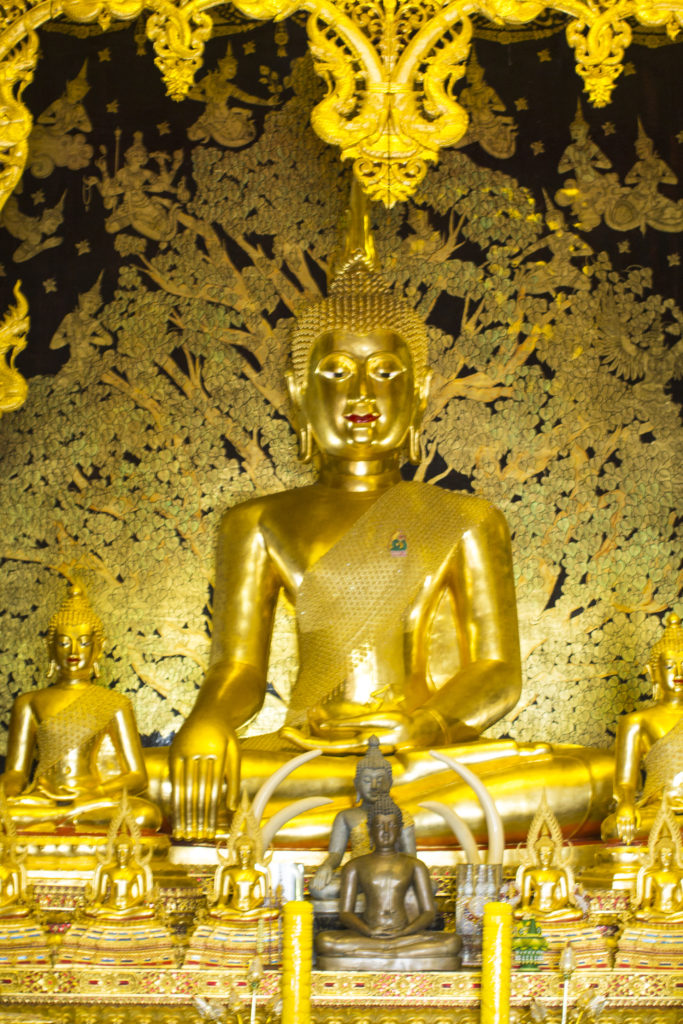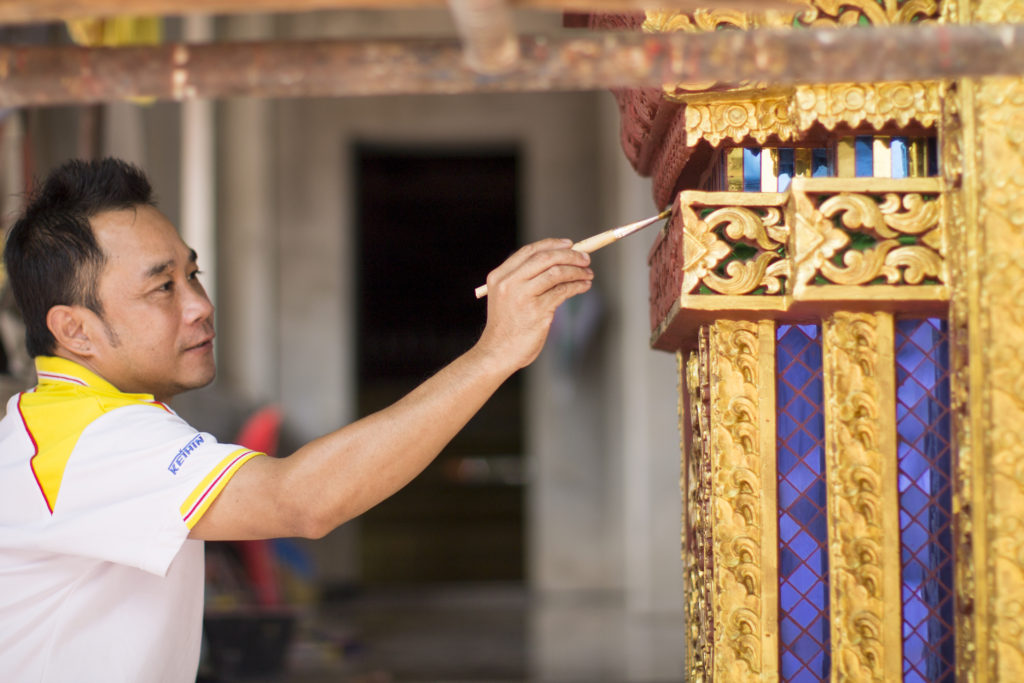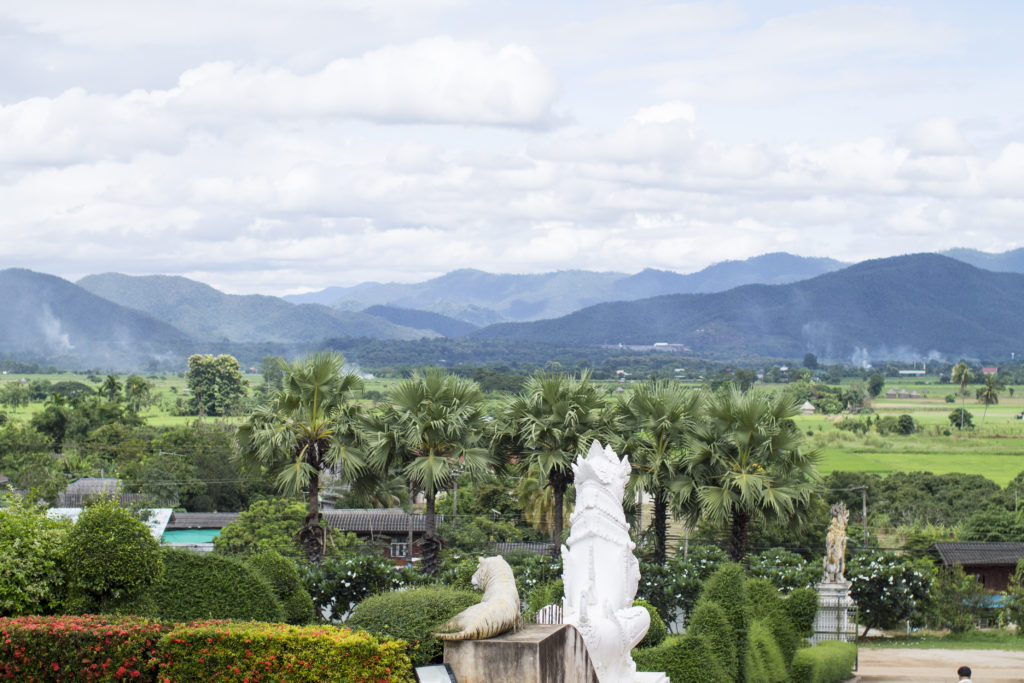 Our tour guide also took us to a local temple that was incredibly ornate and still in the process of being built. The locals call it "contemporary art," but I don't think I've ever seen anything in recent times so beautifully and intricately crafted as the temple designs we saw here. There were so many tributes to their favorite monk, as well as buddhas, mystical and local creatures. We even saw what will be the second biggest lying buddha in the country (can't out-do Bangkok) and artisans working on other detailed projects. We couldn't believe how much money the government puts towards these temples, but lucky for the buddhists who got to spend the evening praying in such a beautiful place while we were there.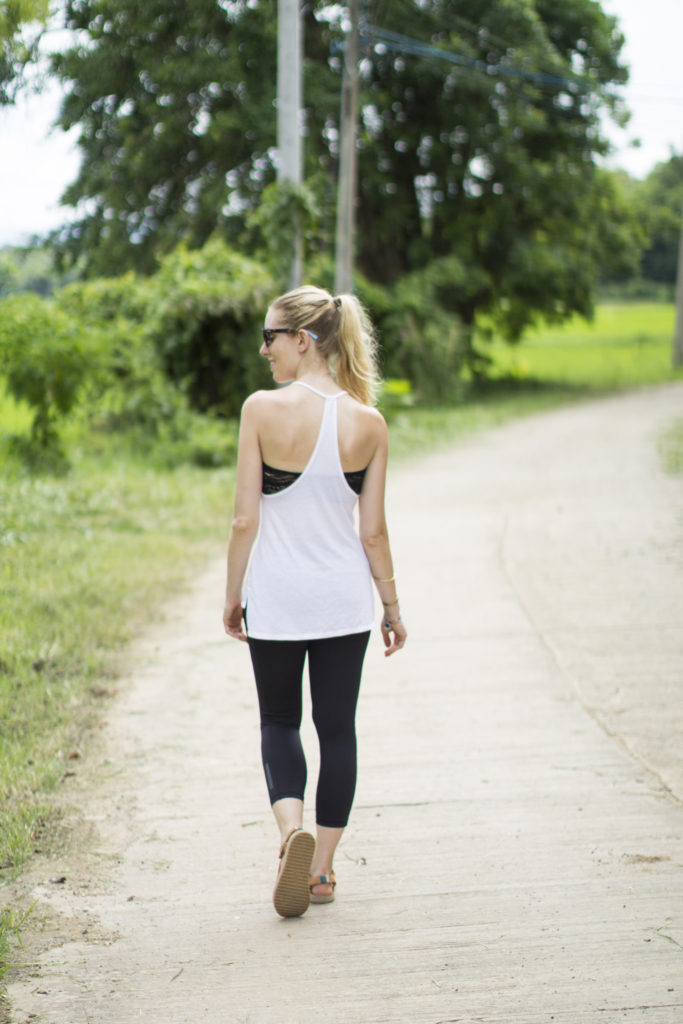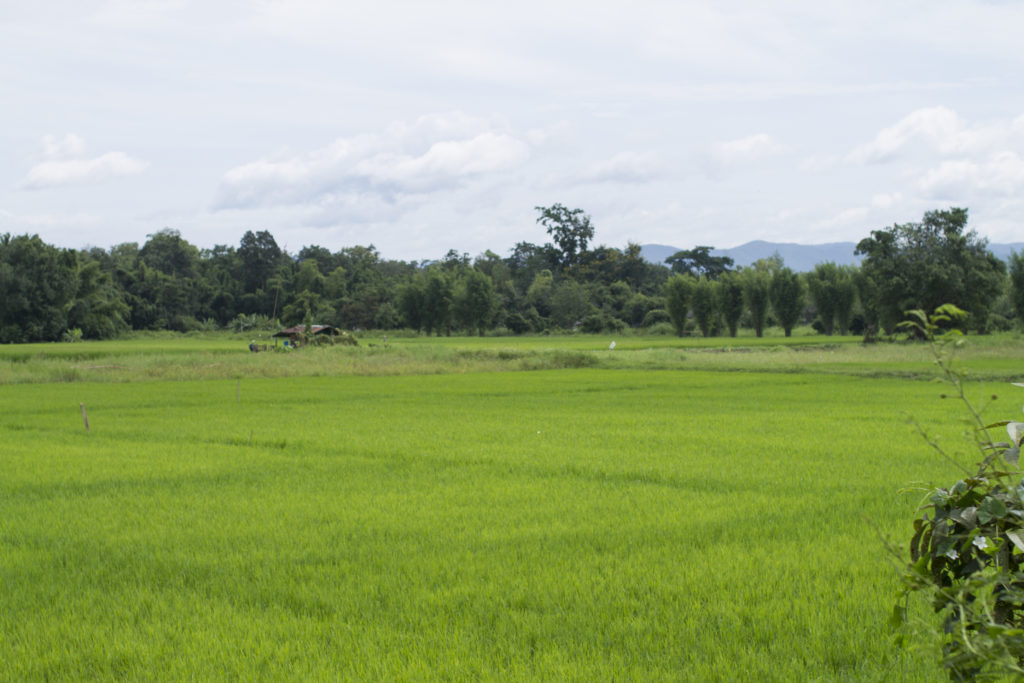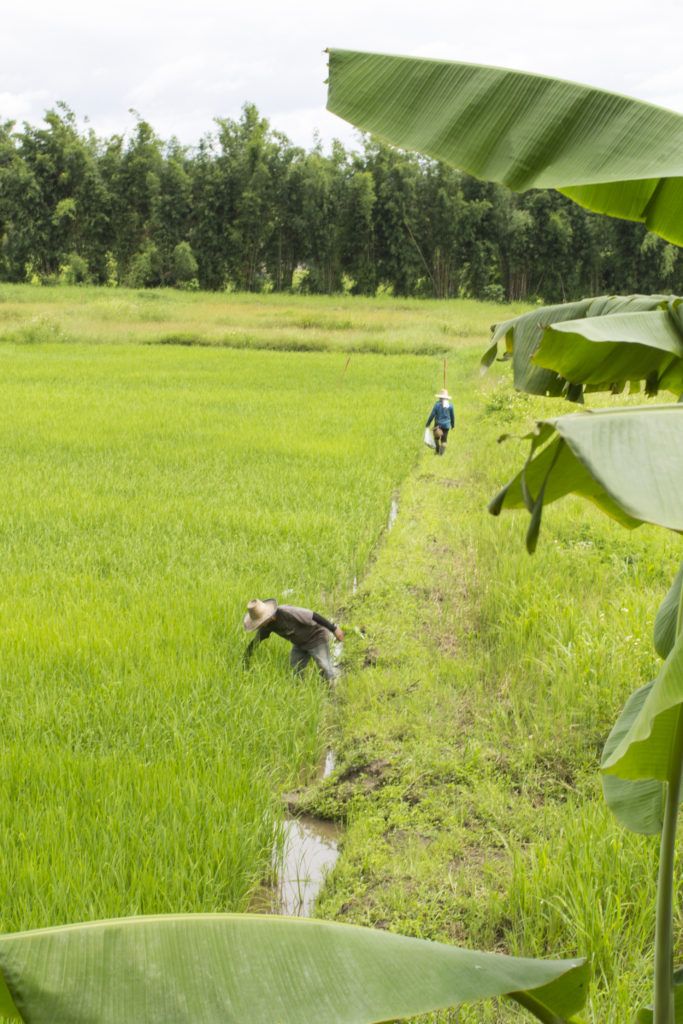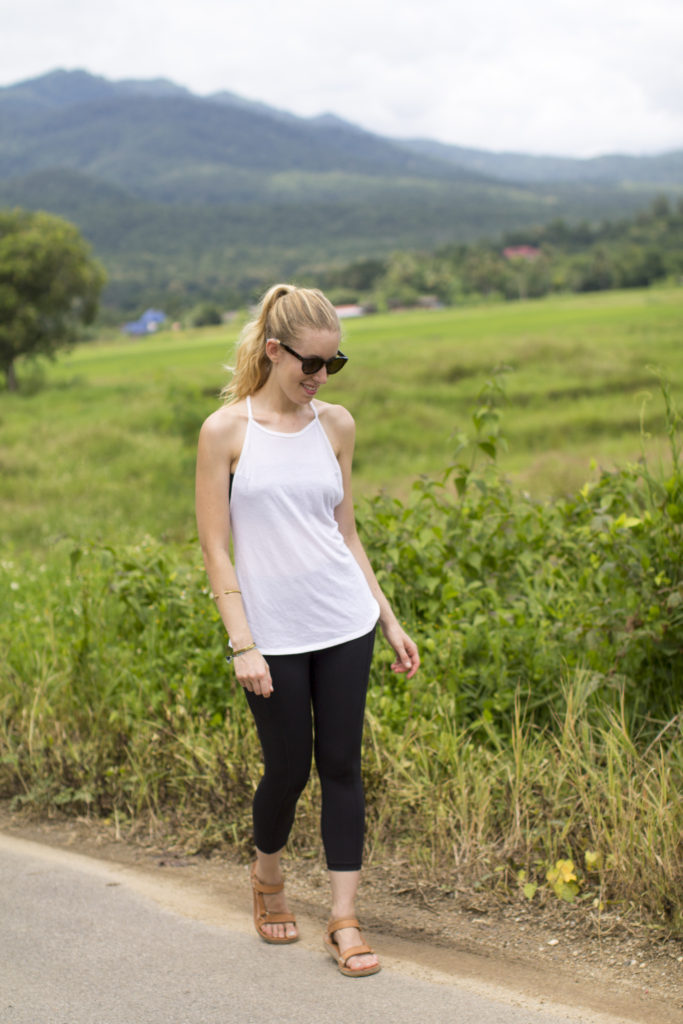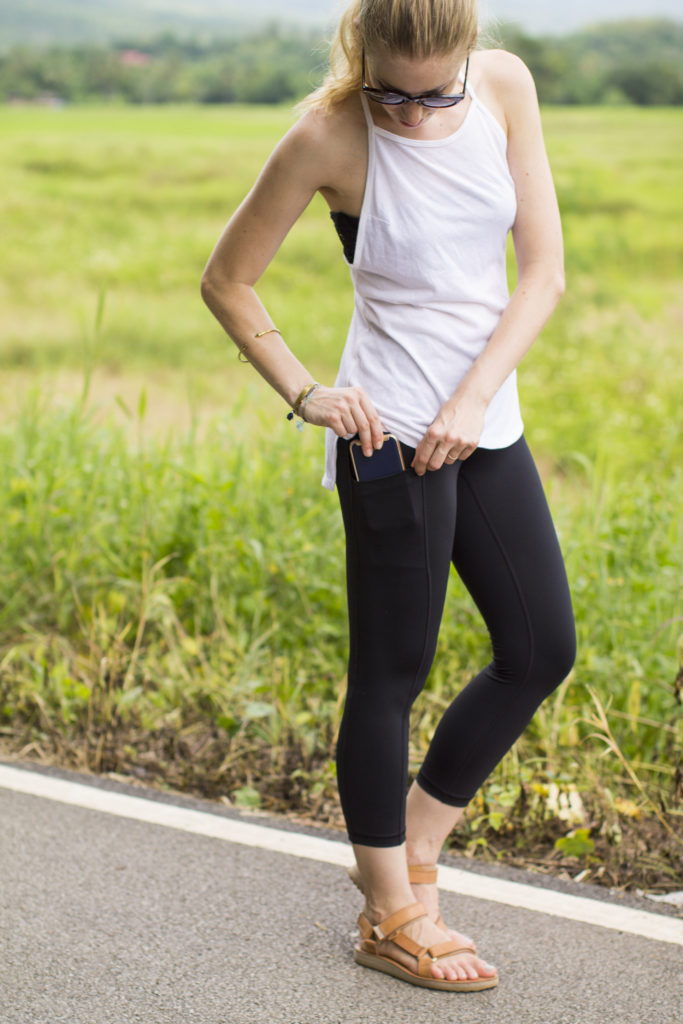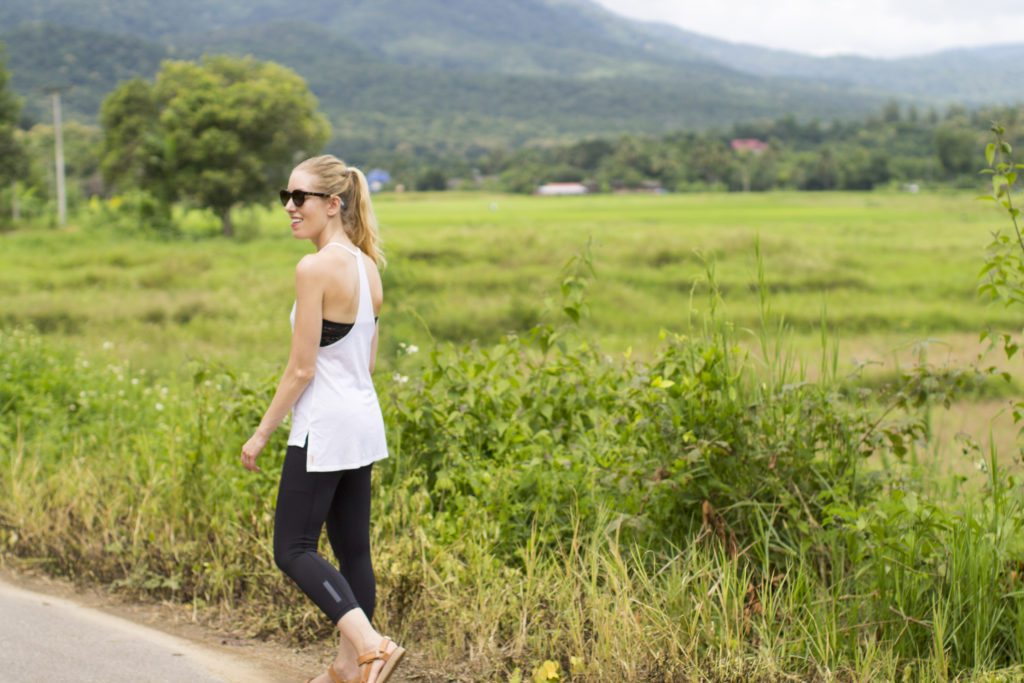 On our day "off" without a tour guide at Howie's we spent much of the day either in the beautifully designed infinity pool or eating Jerri's delicious food. Howie gave us a map of a nice little morning walk through the area to see the rice paddies, which was a lovely stroll, getting a feel of the countryside. Later in the day, Howie took us into Chiang Mai town to show us around and also take me to where Jerri gets the amazing smelling soaps in the bathrooms that you could smell as soon as you walk in. We got a good feel of the lay of the land, but I'm hoping it's not our last visit to Howie's and Chiang Mai, as there's so much more to see and do there.
All swimwear c/o K.Belo Swim // All Activewear c/o Lucy Activewear // Bell Collection by Alicia Bell kimono cover-up (c/o) // Teva shoes // Bluma Project bracelets (c/o)