January 16, 2017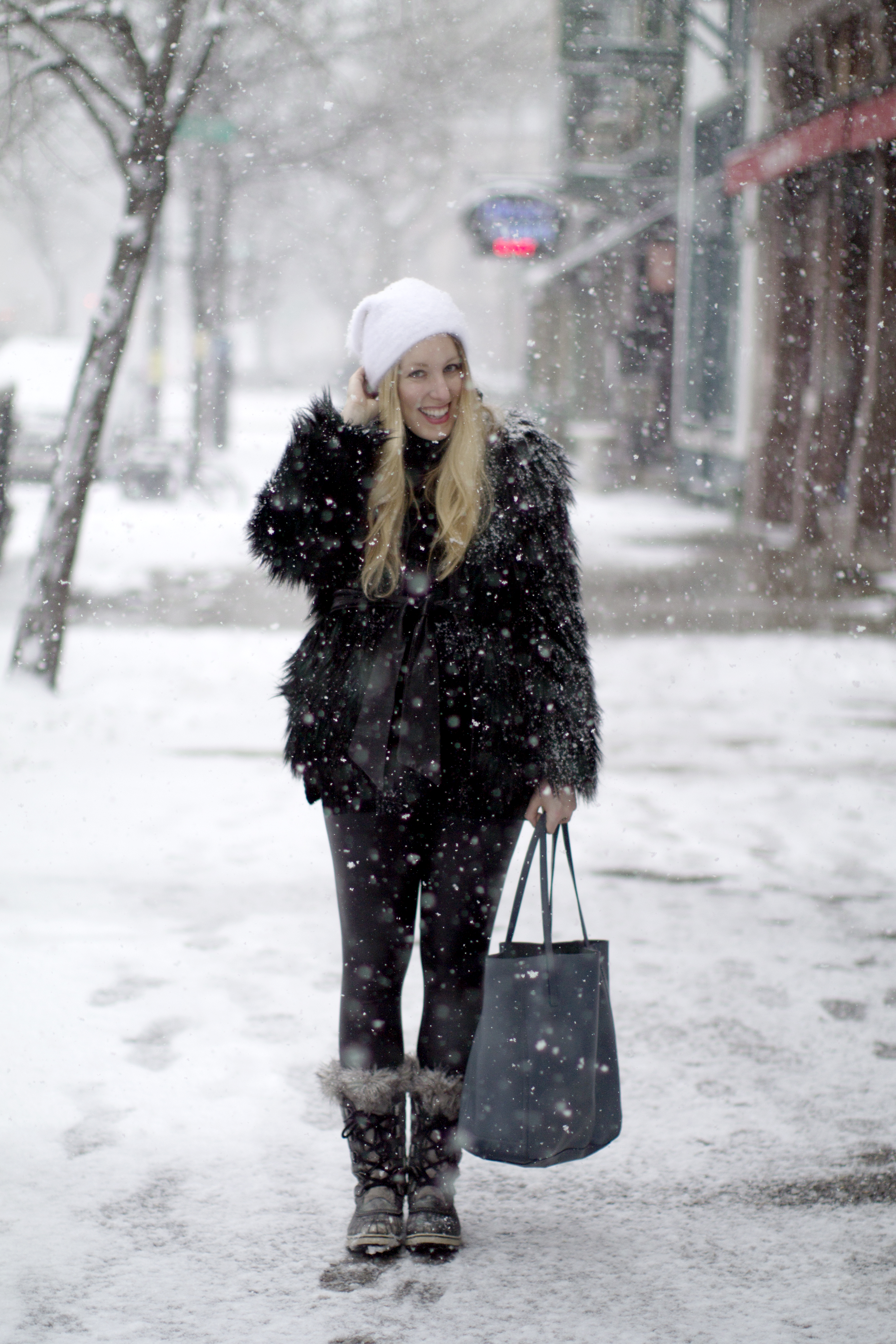 We've been fortunate on the East Coast so far to avoid the blizzard-like conditions much of the rest of the country has been getting lately, but we did get hit a couple of times so far with the most beautiful snowfalls so far (though what gives doing this on weekends Mother Nature???). It's hard to be stylish when all you want to do is bundle up and be safe during these snow days.
I met up with a model I work with for tea in TriBeCa during a recent snowfall to chat about her doula services for my birth. I ended up hiring her, not just because she commented on how stylish I looked in the mini-blizzard we were having. It's more out of necessity, as none of my clothes or winter gear fits anymore. The coat I wore was equally as warm as my winter coat, but it actually covered my belly thanks to the belt that comes with it. I'm not complaining because I love the way I look like I fit in my surroundings with the (faux) fur. This coat is an oldie but a goodie that still is a closet favorite. I found a similar one here from ASOS that you can recreate this look with for your next snowfall. I also found a maternity winter coat thanks to my doulas that I can't wait to share with you because I'll be wearing it next year too.
Speaking of helpful winter gear, these Sorel boots have been a perennial favorite of mine as they keep my feet nice and toasty, but they're still functional AND fashionable. If you haven't or can't invest in good snow boots this season, then I urge you to at least drop the $15 or so for these grips to add to your current footwear. My sister got them after she slipped on ice and got a concussion. She also got them for everyone in the family and they've been literally a lifesaver this season as I can't risk falling with this bump.
This bump has caused lots of sartorial challenges this season, but luckily I'm still signed up for Rent The Runway's Unlimited service. I get 3 designer items each week and can send each one back when I'm done with it, in exchange for another piece. It's a great source for anything but dull sweaters like this one that everyone asks me where it's from. It's a great way to beat those winter blues.
Get 2 weeks *FREE* when you use this code on Rent The Runway: NEWYEAR500B4436
STYLIST TIP: If you love a pair of pants like I do with these faux leather maternity leggings, but they're just too cold for the winter months sometimes, then layer them with a pair of tights or even better anything Uniqlo heat tech.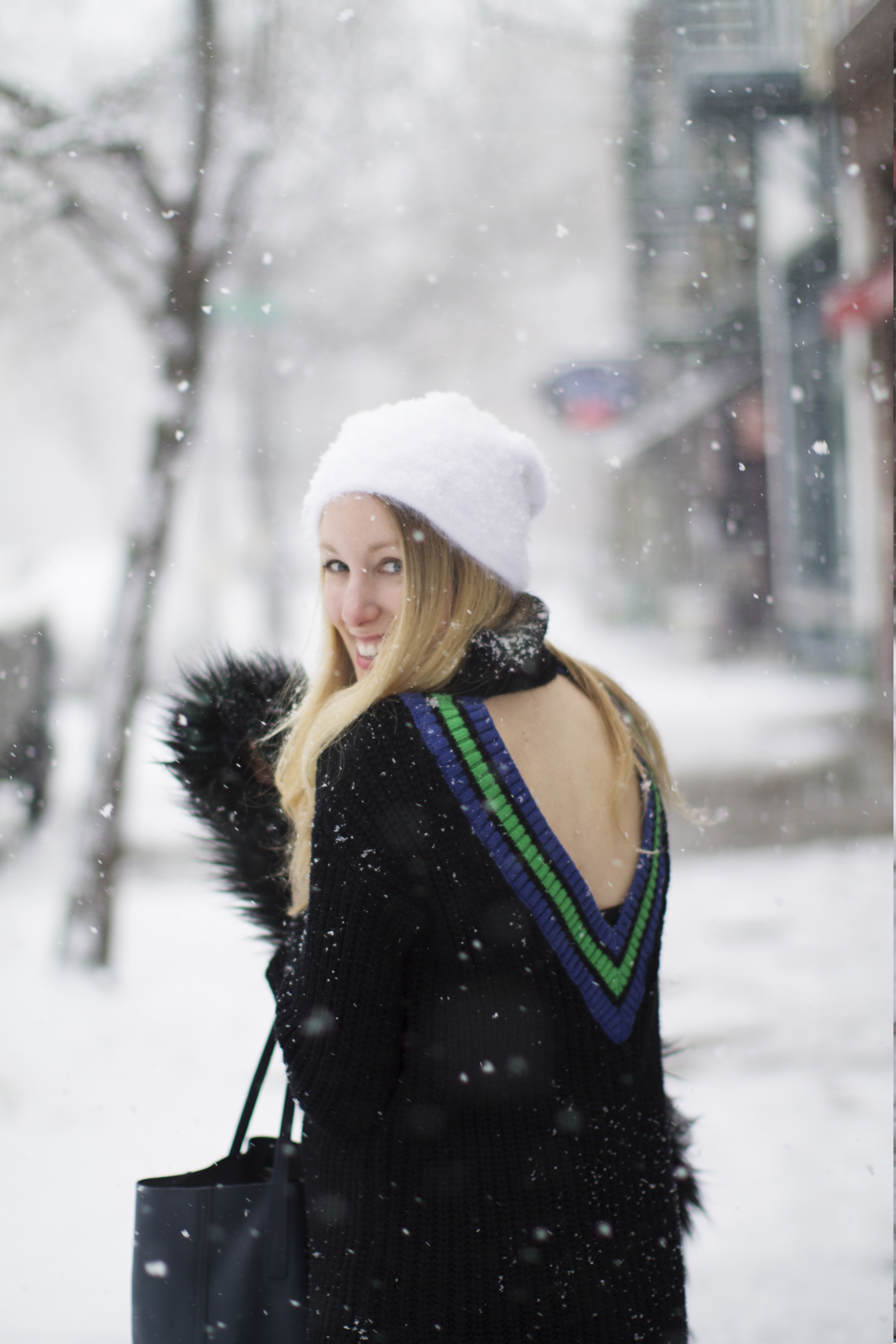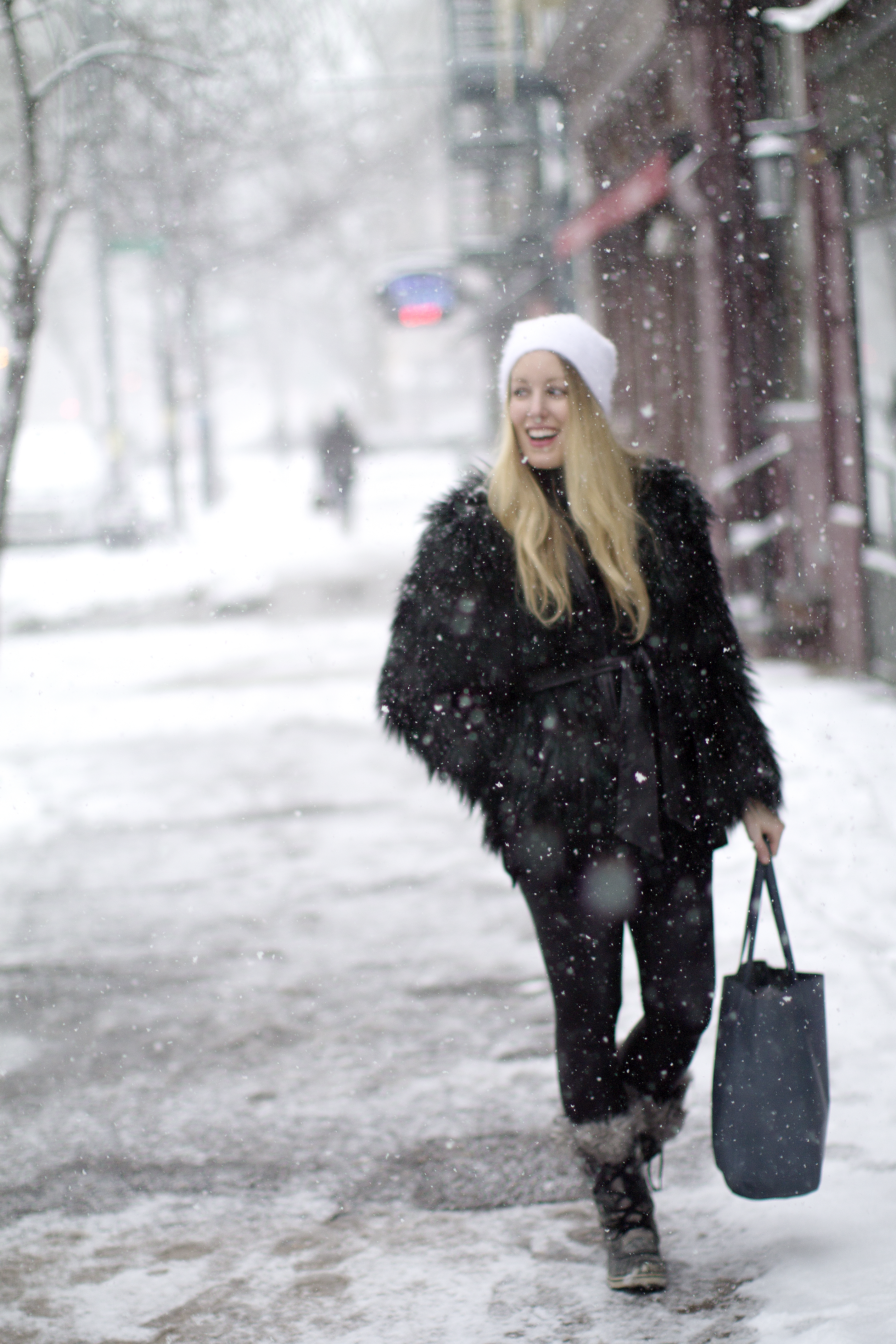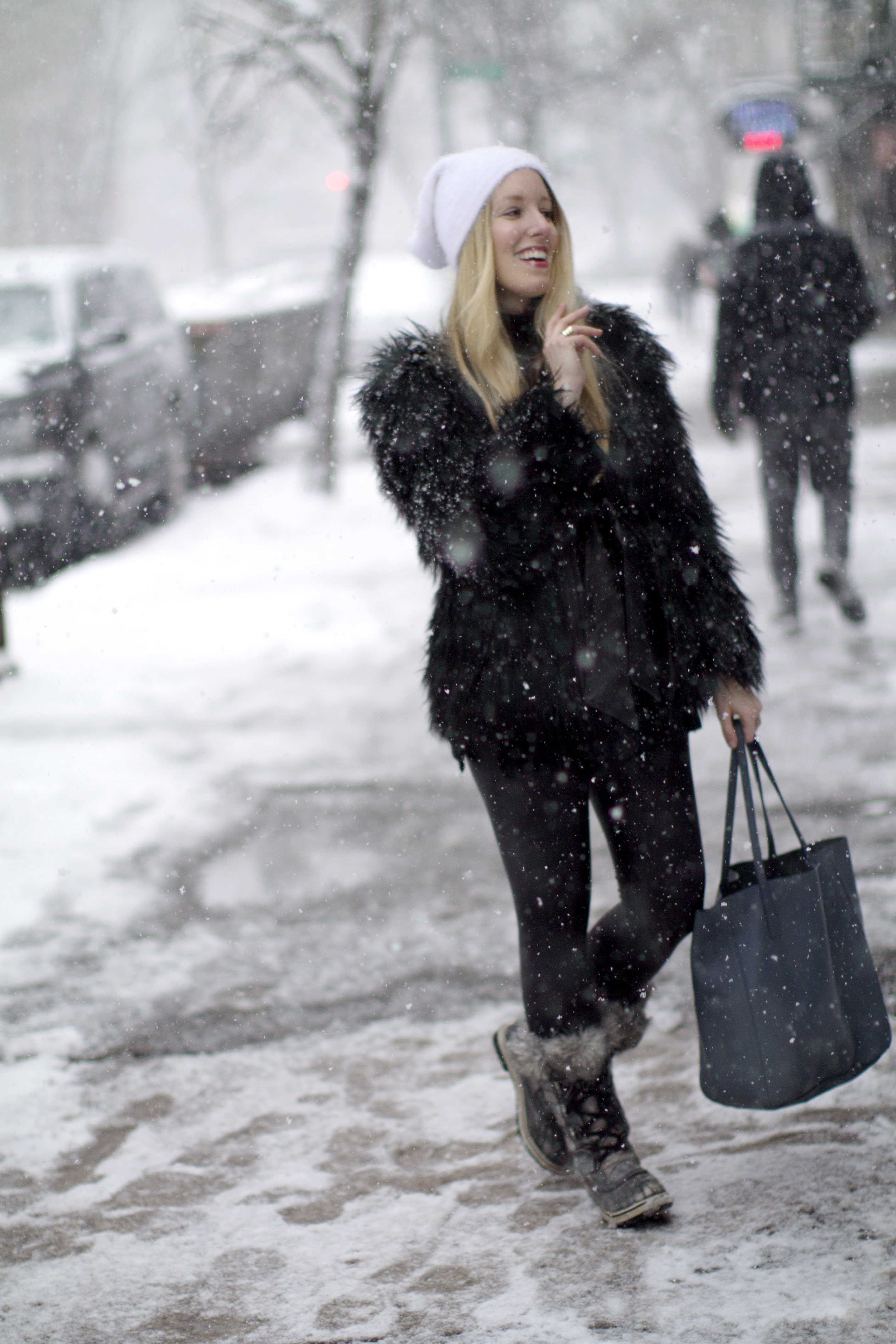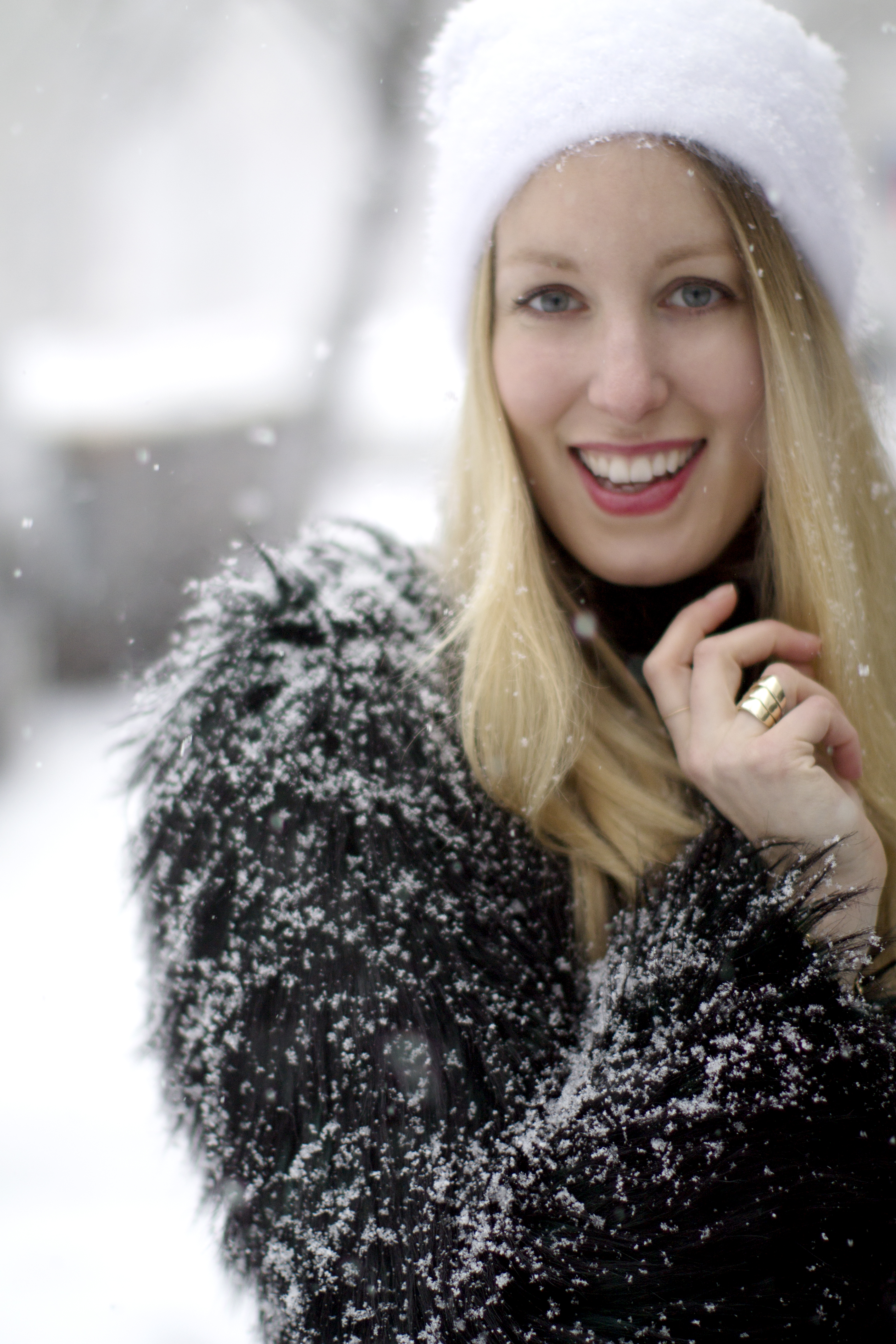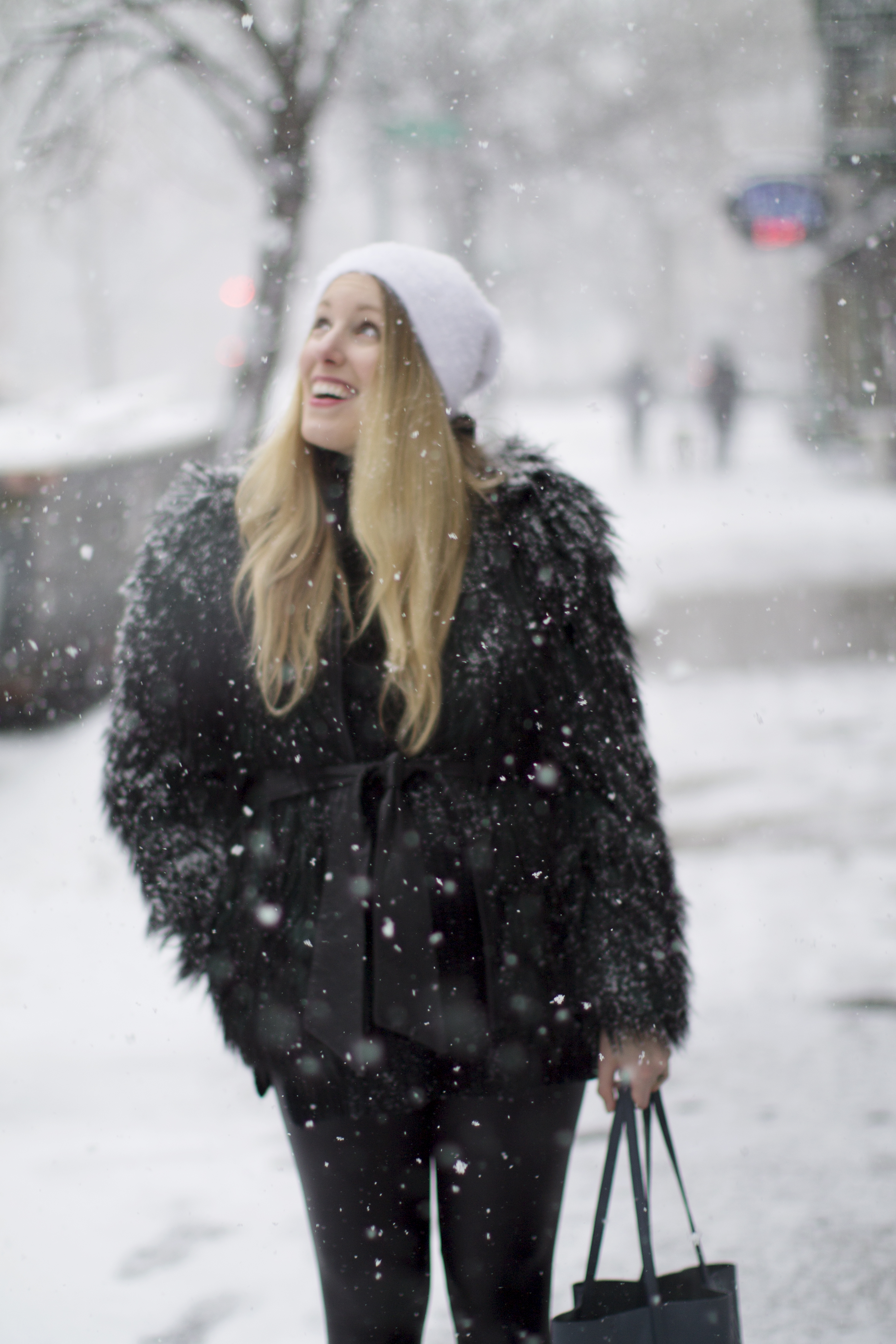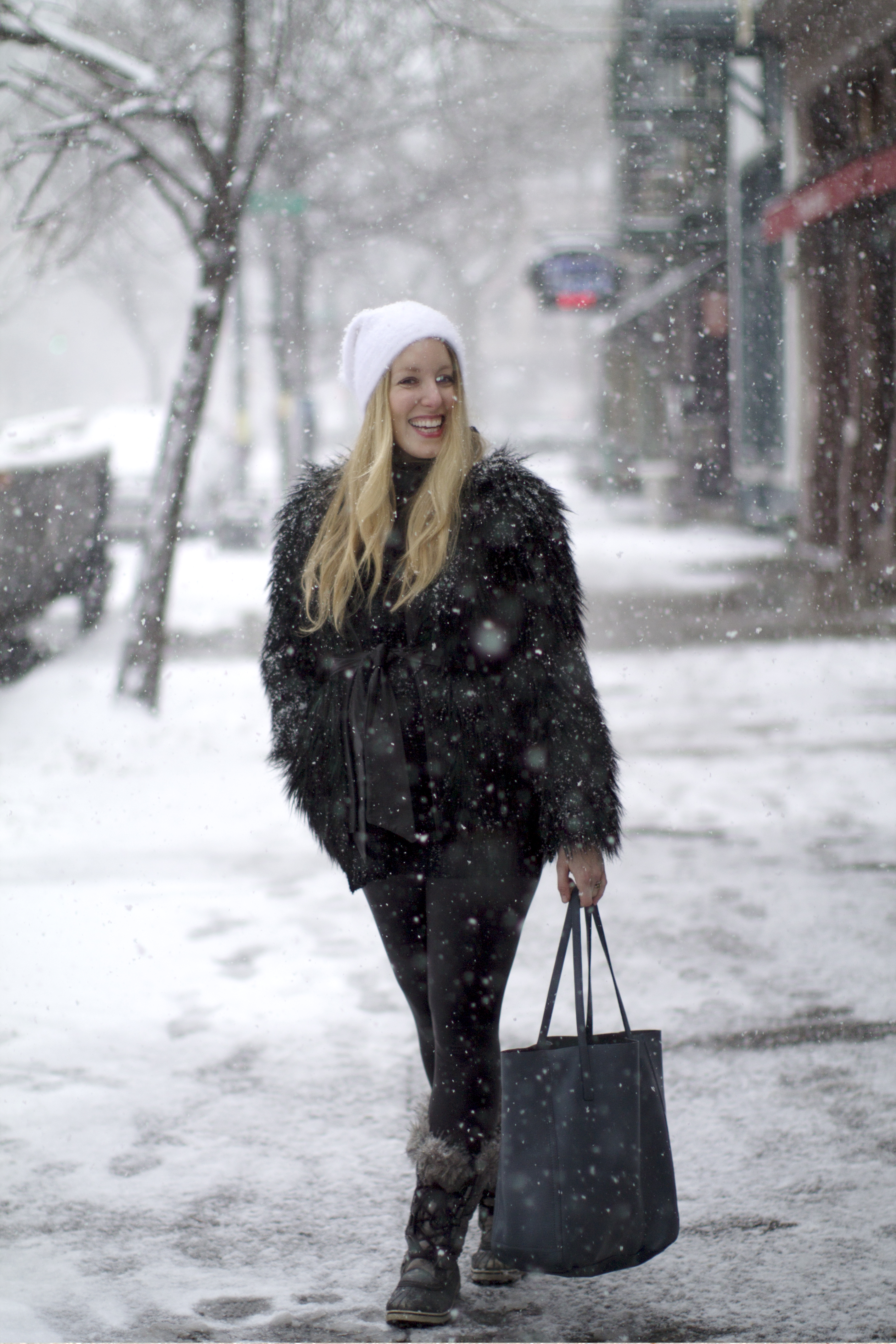 Endless Rose sweater and Shinola bag via Rent The Runway Unlimited (get 2 weeks FREE with the code NEWYEAR500B4436) // Mamalicious maternity pants // Sorel boots // H&M x Balmain (old, similar here) // Helmut Lang hat