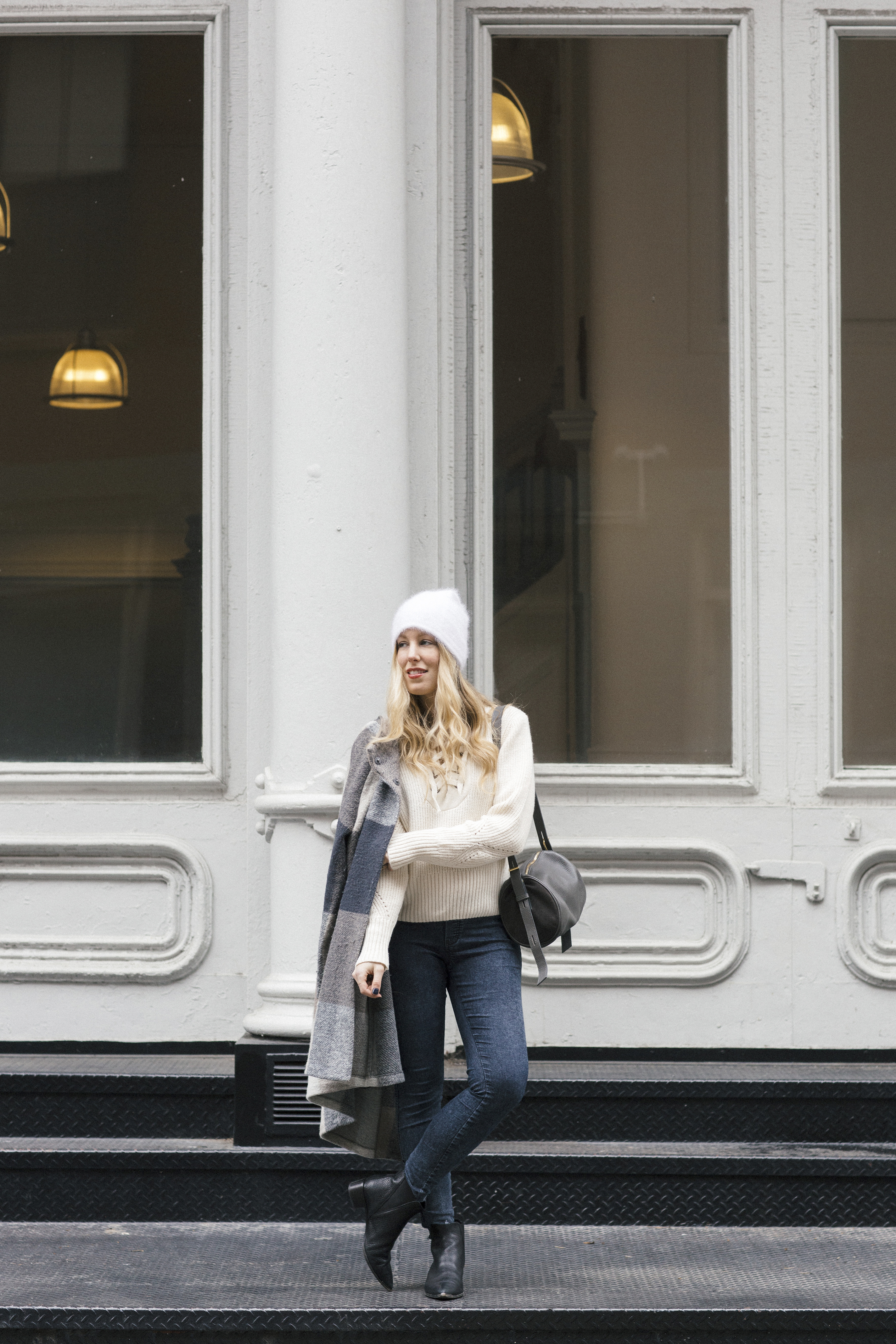 There's now snow covering the ground in NYC, it's well below freezing and it's kind of dreary out. Our instincts are to dress for the occasion and perhaps that's why New Yorkers are known to wear all black all of the time. Don't get me wrong, half of my closet is black attire, but there's something about a good winter white that feels fresher.
While my closet is filled with black pieces, I can't even count how many white / ivory sweaters I own. It's kind of an addiction. I love how it looks on my pale winter skin and how luxurious it can look against the snowy background. Black sweaters are safe and can look worn over time, not to mention can bring your mood down for the day. Try some winter white in your wardrobe this arctic chilly week and I bet it will boost your mood and brighten your look AND your day.
If you're like my sister and despise the way white looks on you, there are so many great sweater options that aren't so dreary like the weather right now. Now that my bump is growing and I anticipate not wearing the nicest clothes with a baby boy on the way, I don't want to spend a lot on them. My current favorite sweater source is now a site called SheIn. It's where that fabulous velvet dress I wore recently is from and many of you asked me about.
This lace up sweater is currently my favorite piece, as it's totally on trend and still timeless…oh and did I mention, only $29.99??? They have some similar lace up sweaters, as well as fun ones that are all about unique sleeves (also a trend). Check out my picks from their site below and at those prices, you may just want to buy them all!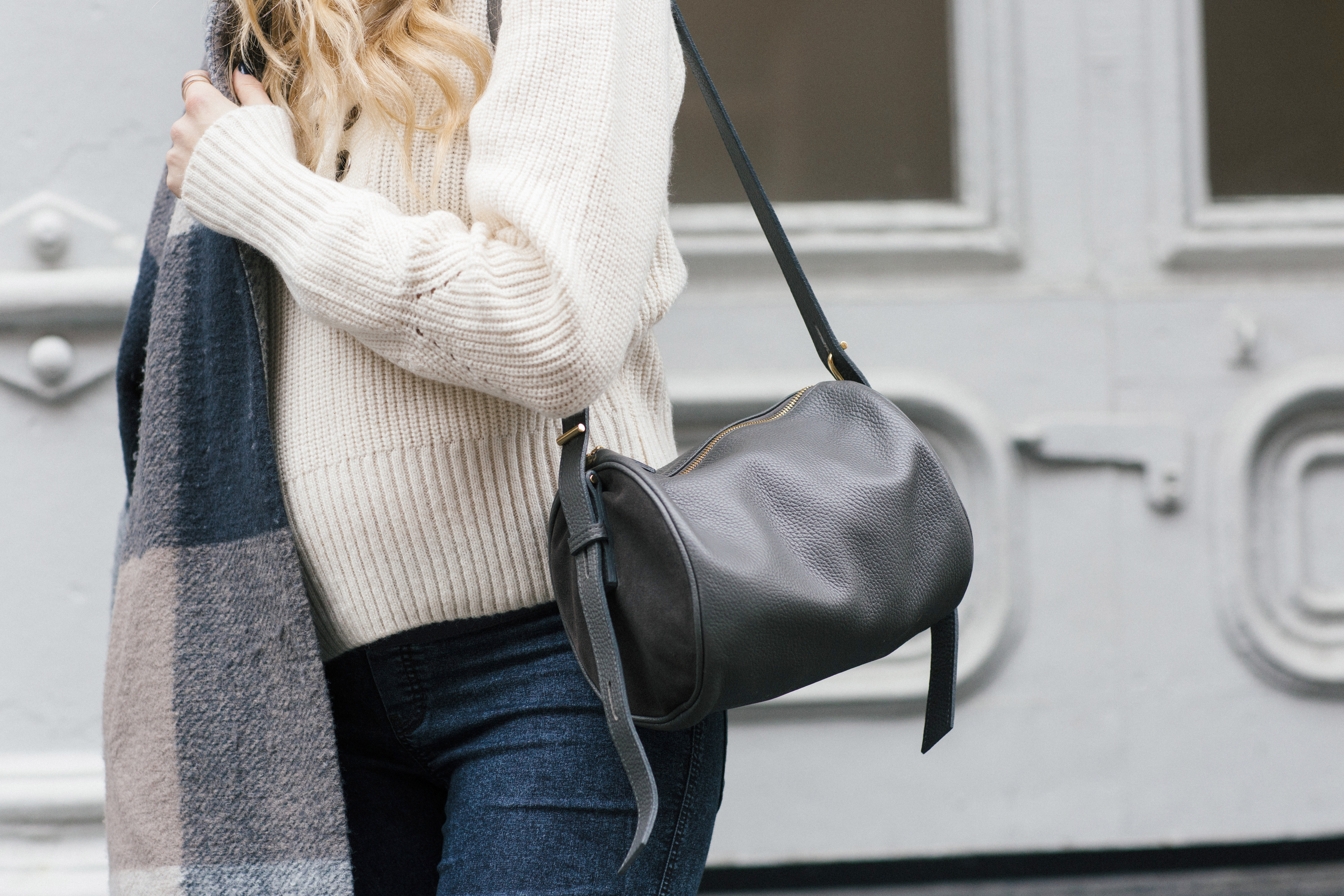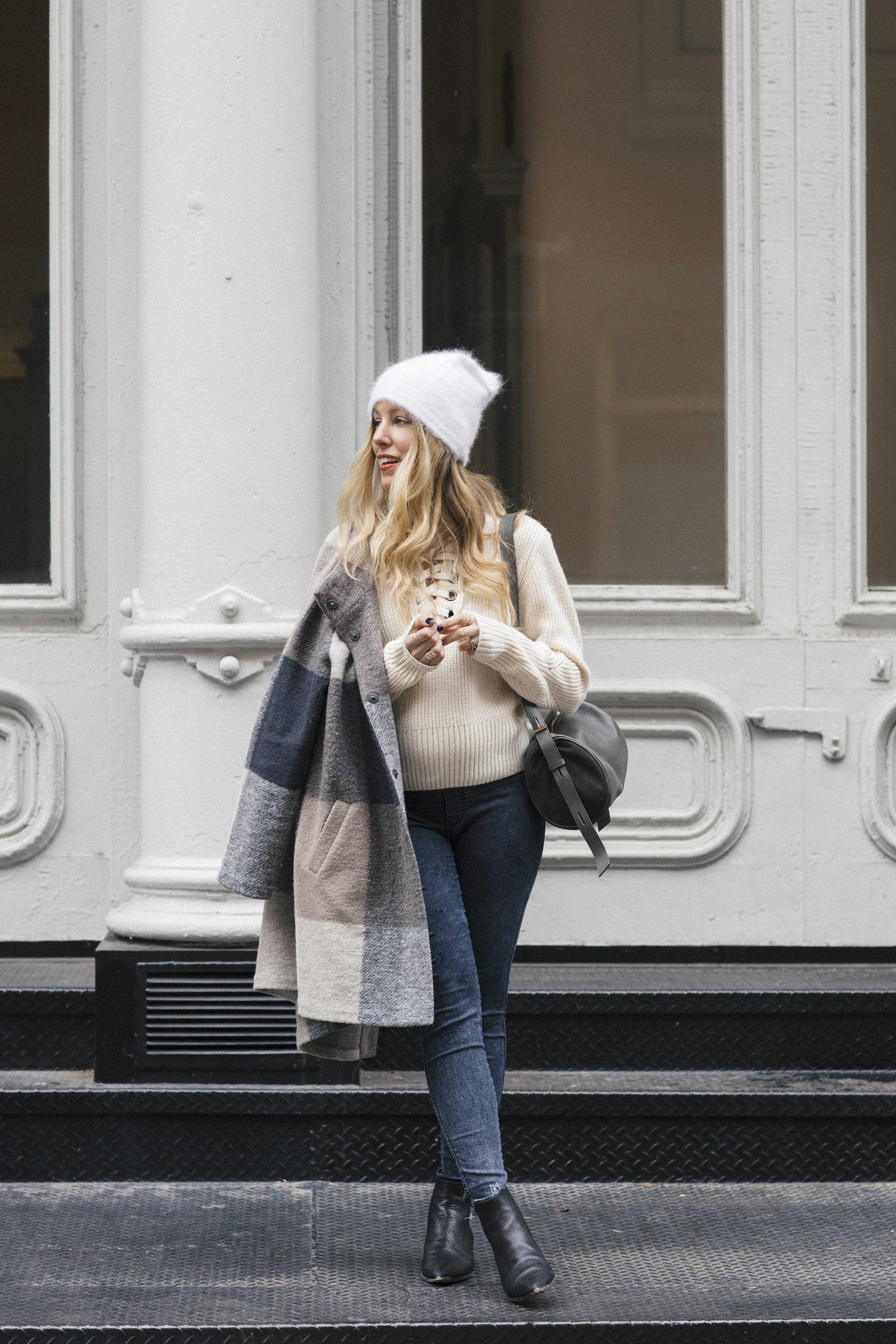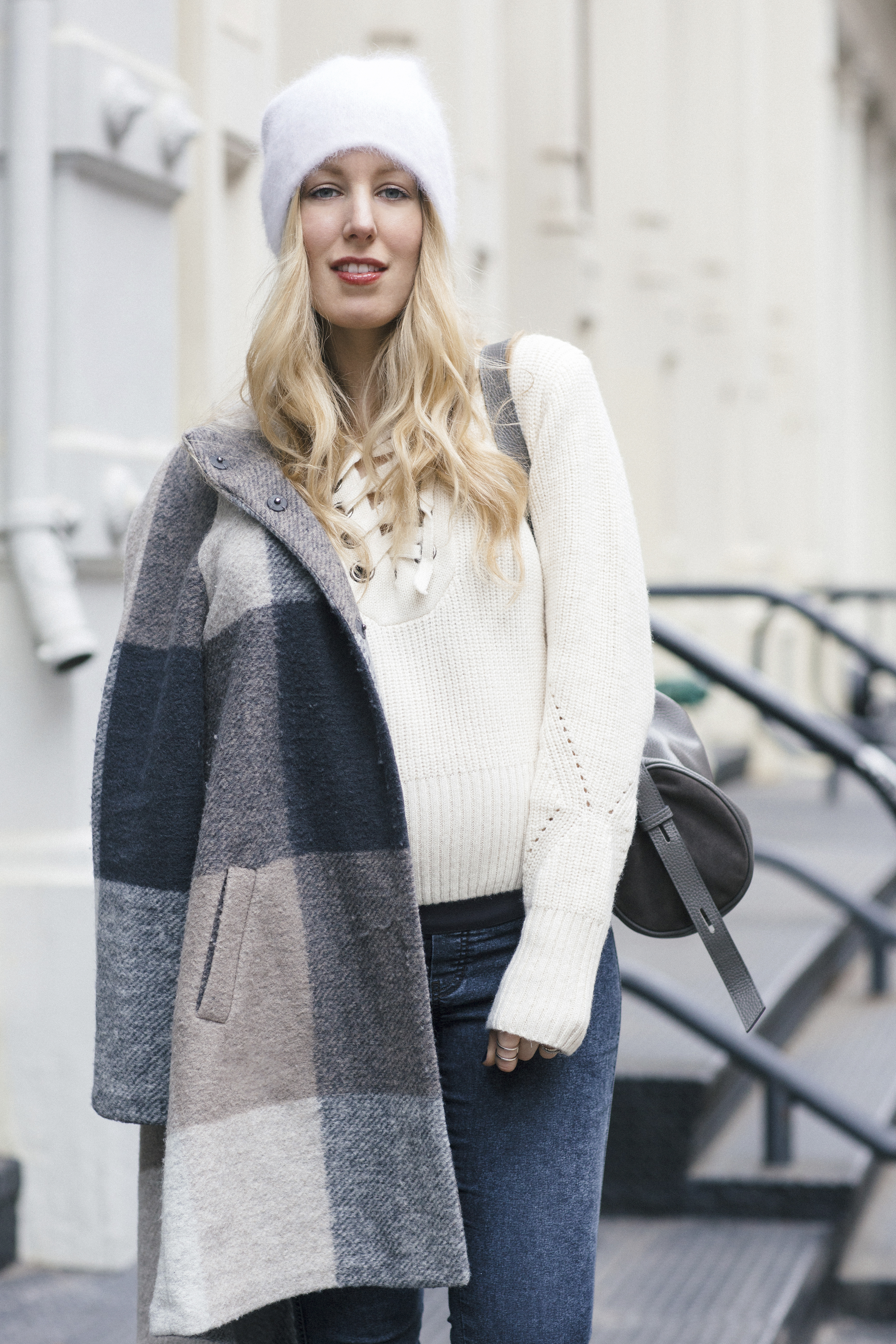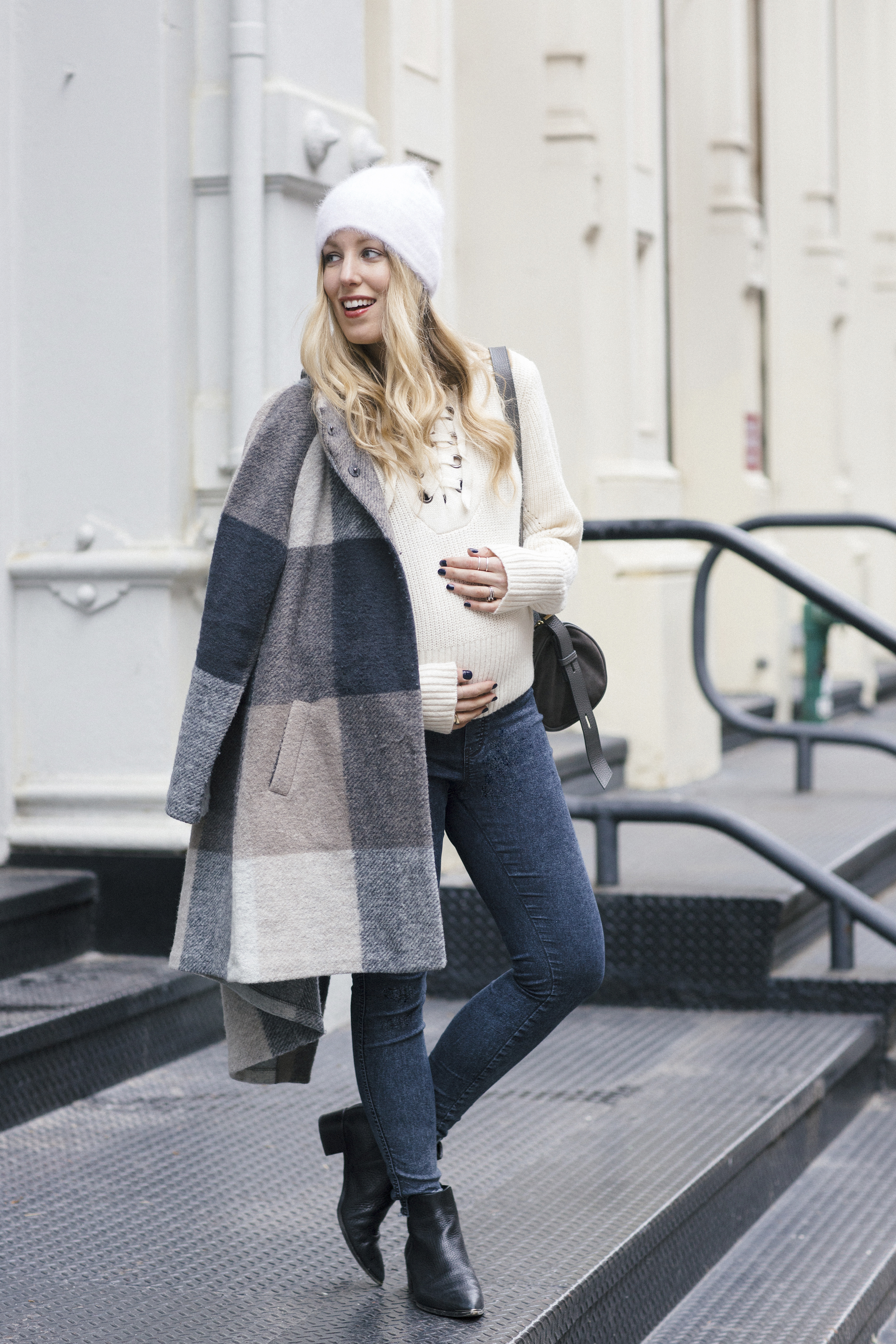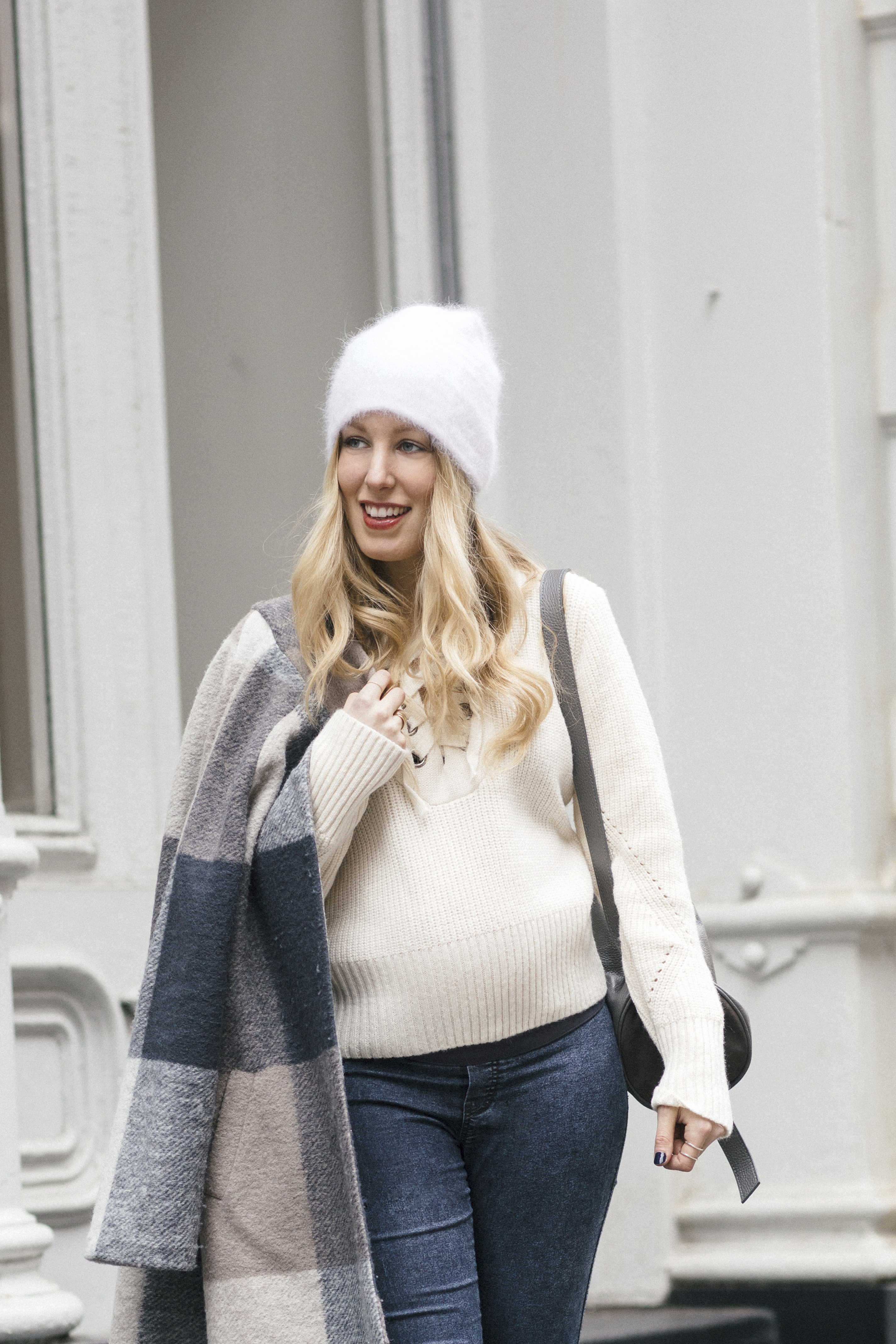 SheIn sweater (c/o) // coat via Marshalls // ASOS Maternity jeans // Helmut Lang cashmere hat // Acne boots //  Maison Antonym ring (c/o) // Joanna Maxham bag (c/o)
photos by Lydia Hudgens
{SHOP THIS POST}