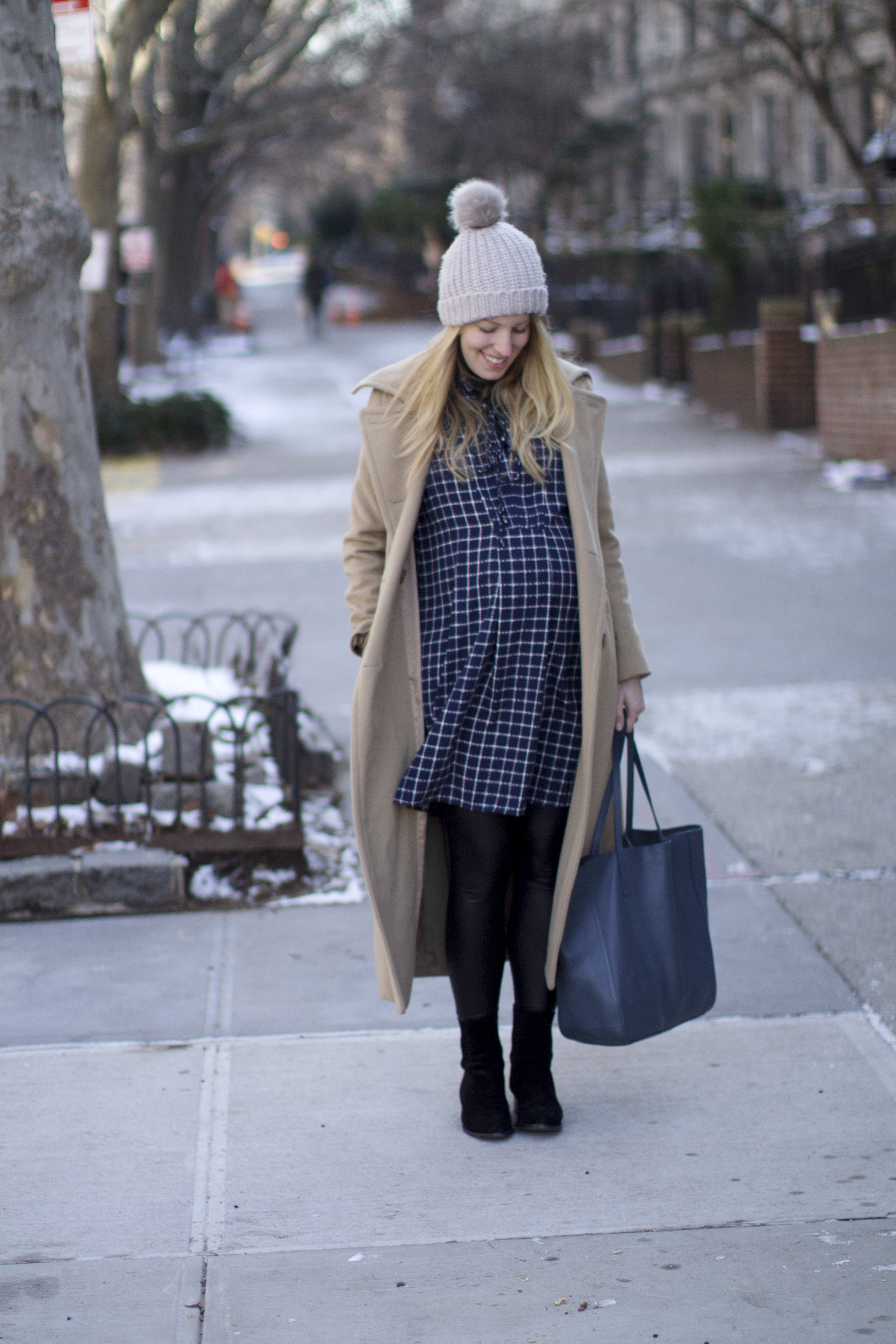 As you probably can tell by my previous posts on here, I've been a bit hesitant to buy much maternity clothing. It seemed like most maternity clothes were expensive, especially for something you're only going to wear for maybe 4 to 5 months. It also appeared that most maternity clothing out there looked like, well, maternity clothing. Sure, I love to show off my bump now that it's really on display—and it comes in handy when I could use a seat on the subway—but I didn't want to look like I was wearing typical, ugly maternity wear. It's been tough to find cute (and affordable!) maternity clothes.
I'm getting to the point in my pregnancy where I can't get away with too much that isn't maternity these days. Plus another mommy friend warned me that I should wear maternity clothes because she regretted stretching out all of her regular clothing during her pregnancy. Luckily my mommy blogger friend, Risa, told me about PinkBlush Maternity. Another pregnant mama friend told me it was her go-to source for cute maternity clothes that won't break the bank.
I was intrigued, but still skeptical at the thought of looking like I was wearing something obviously *cringe* maternity. PinkBlush actually reached out to me to partner for a post. After checking out their site, I was thrilled, especially after my friends' endorsements. It was a lot of what I would want to live in if I WEREN'T pregnant: bohemian, flowy dresses and amazing basics. If I were pregnant during the warmer months, I probably would have bought nearly everything, but alas, I was limited to what could work right now in this frigid NYC winter.
I chose this incredibly chic plaid tunic dress in navy because it's so flattering and easy to wear. It's also currently on sale for $44, so its cost per wear is basically like FREE!
It looks polished paired with maternity leggings and boots for winter, but I can't wait to keep wearing it throughout the pregnancy different ways. When I'm about to pop in April, maybe I can pair it with bare legs and booties. It's one of the most versatile maternity pieces I own (other than pants)  at the moment.
I'm partnering with PINKBLUSH to giveaway a $75 gift card to their site. If you or someone you know is expecting, then you should enter.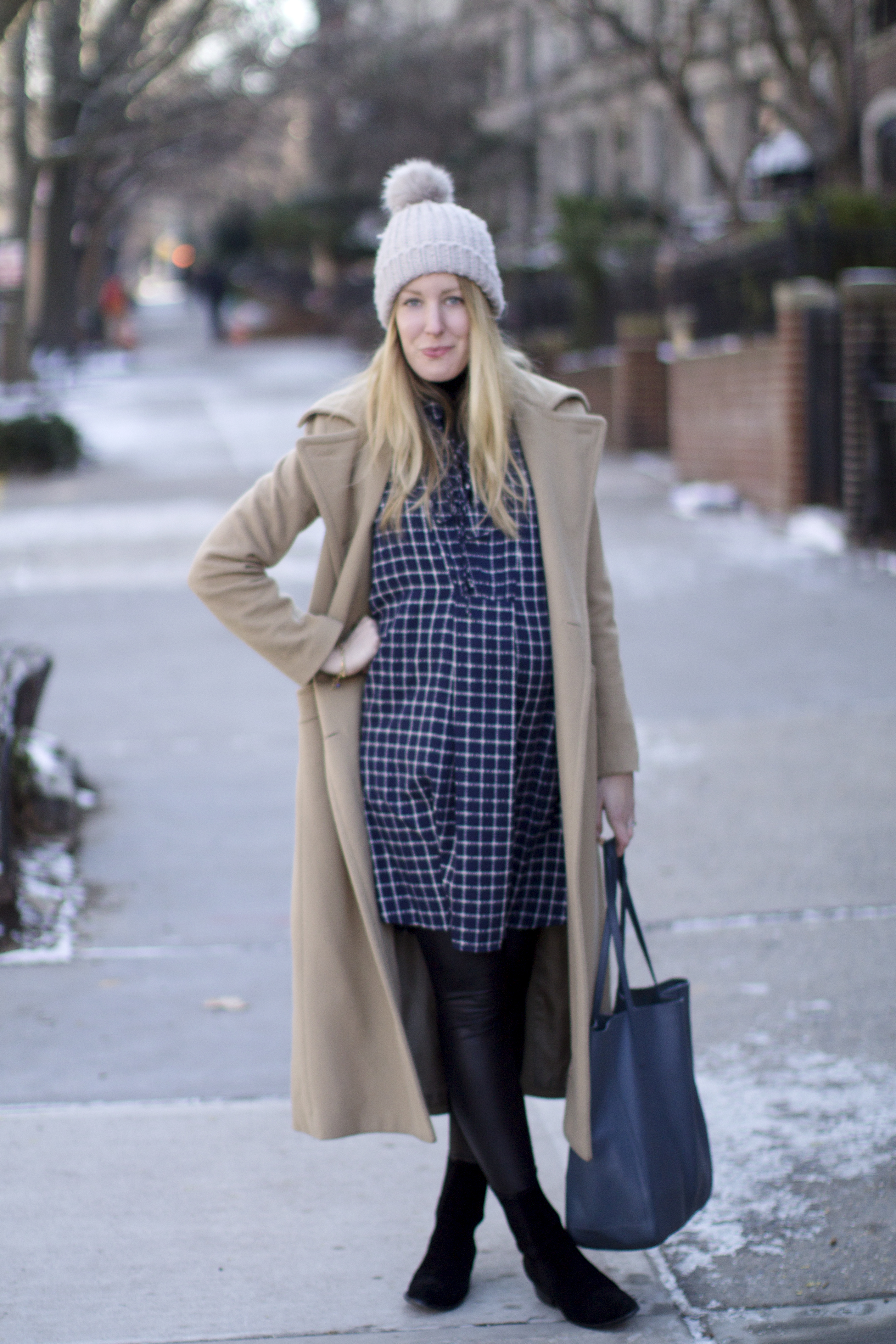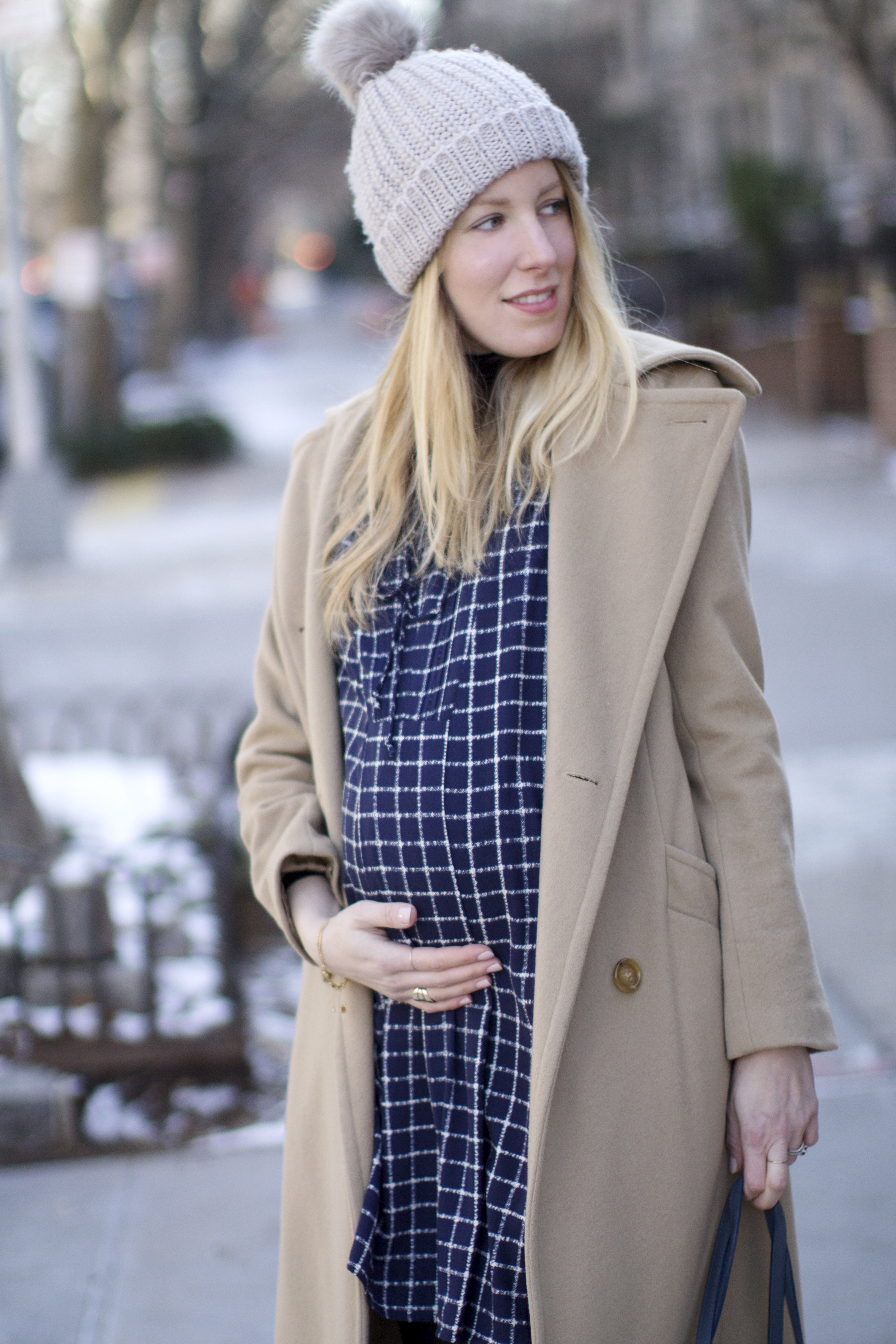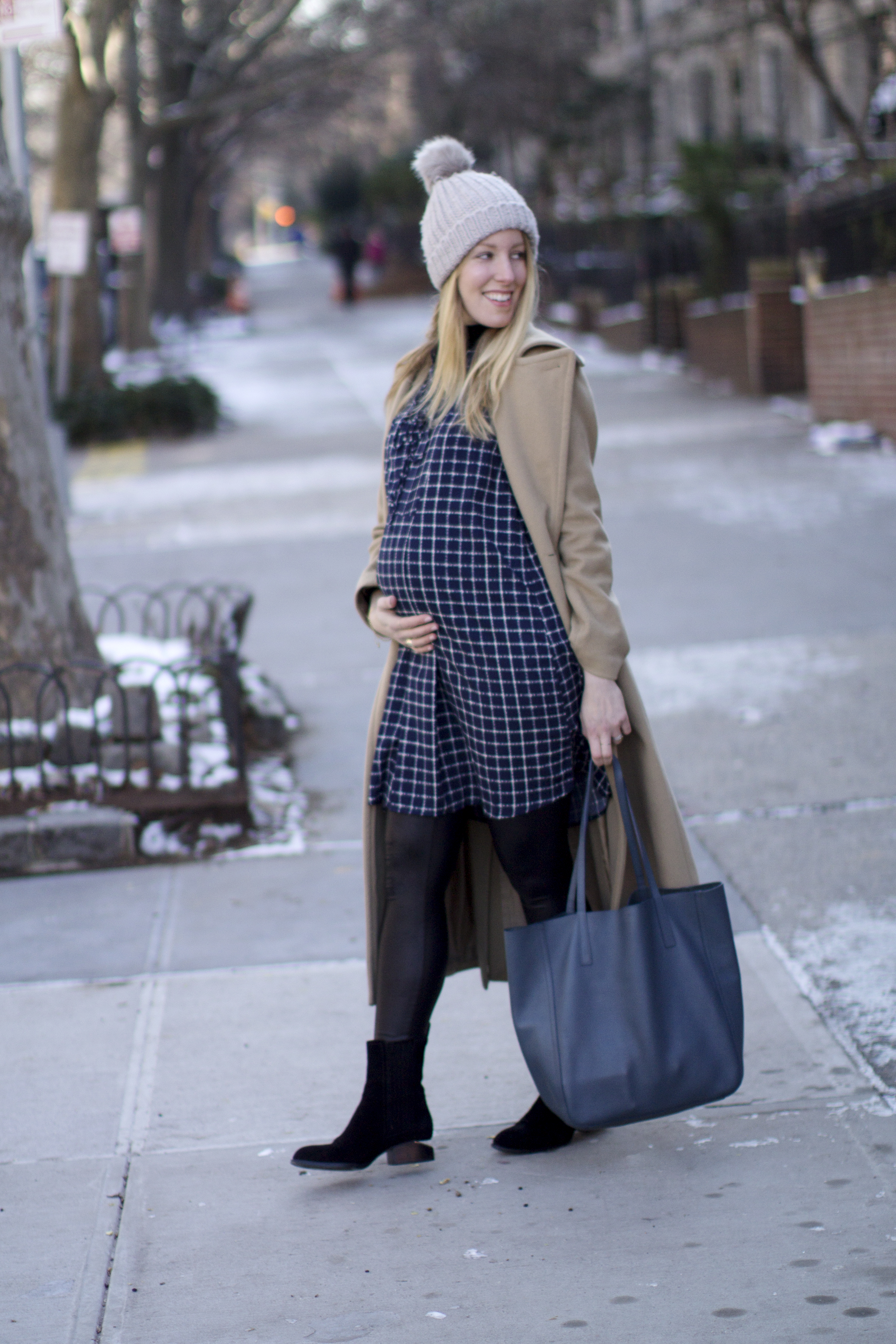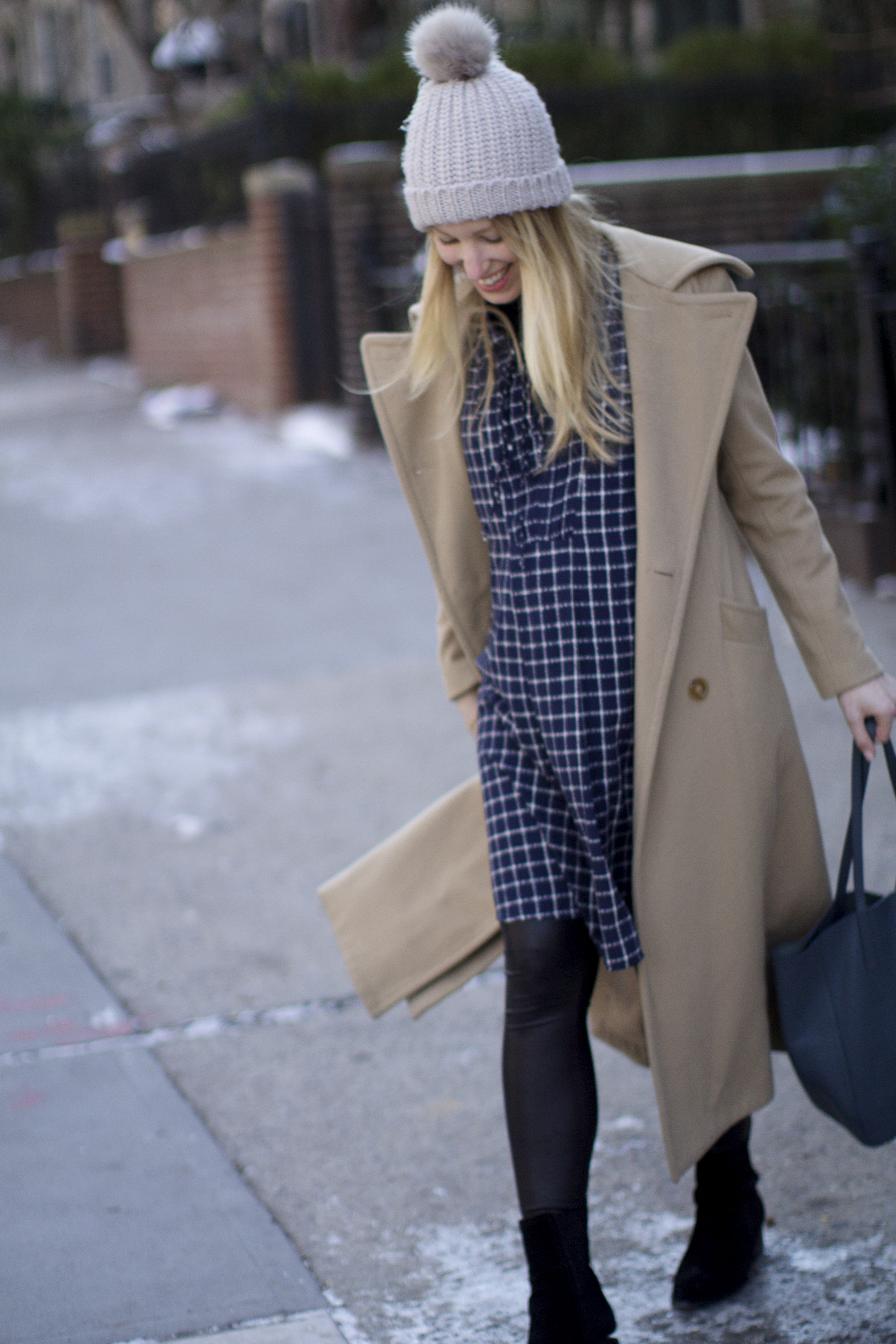 PinkBlush Maternity lace up tunic dress (c/o) // All opinions and what I choose to wear are solely my own.