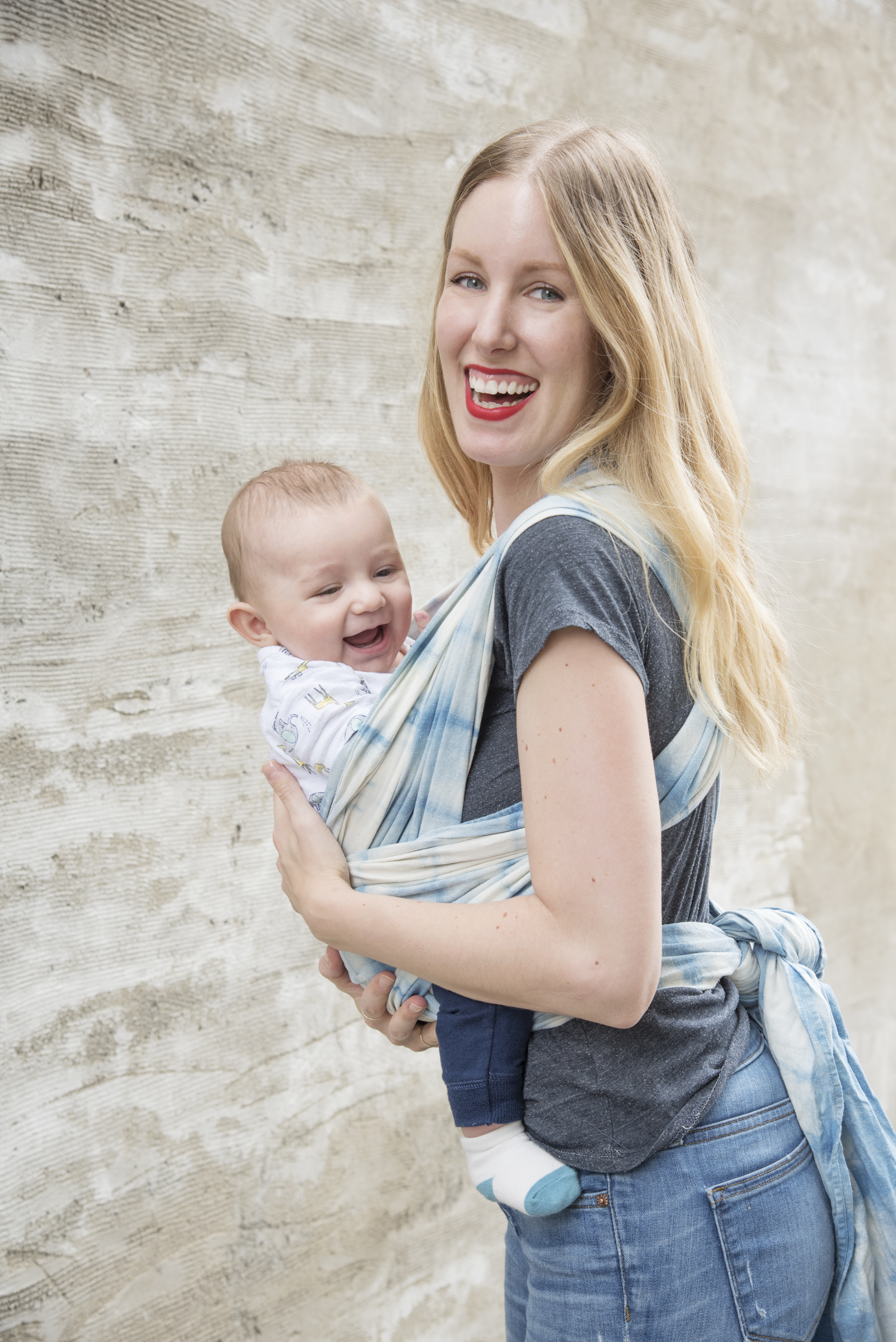 In case you didn't know it was a "thing," Baby Wearing Week just happened this past week and a lot of you asked about one of the carriers I posted on Instagram, so I thought I would do a post on the most stylish (and my favorite) baby carriers.
The past week Instagram also rolled out their new InstaStories poll feature, so I asked what you would like to see more of in my posts: outfits or motherhood. An overwhelming amount of you asked to see more about motherhood, so I've decided to incorporate more of that and living stylishly as a mom in my blog going forward. I hope you'll continue to follow me on this journey as I'm only 5 months into it.
Below are my top 5 favorite baby carriers that I use and would recommend for different reasons. I find it's helpful to have a variety and maybe one works better for you than it does for others.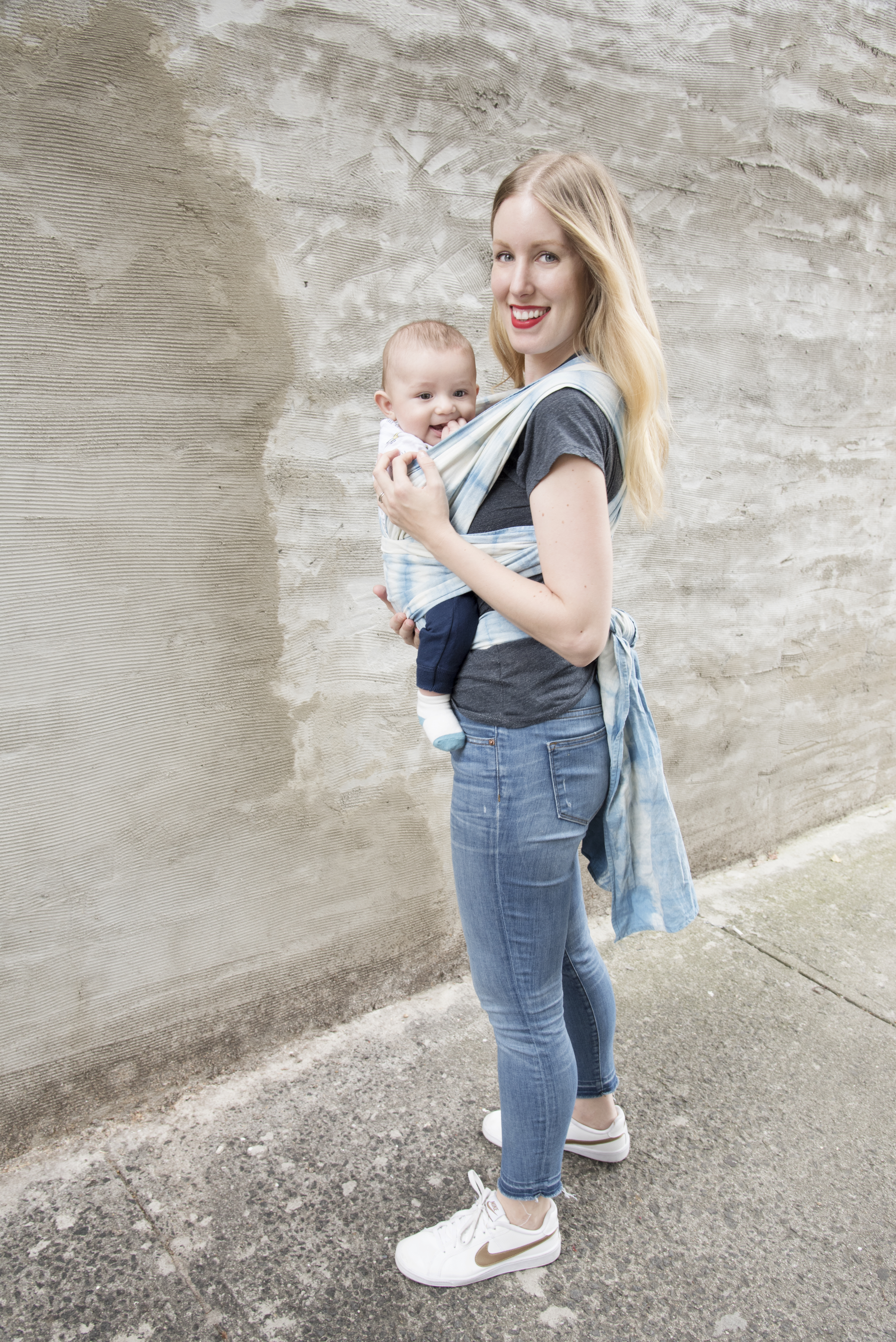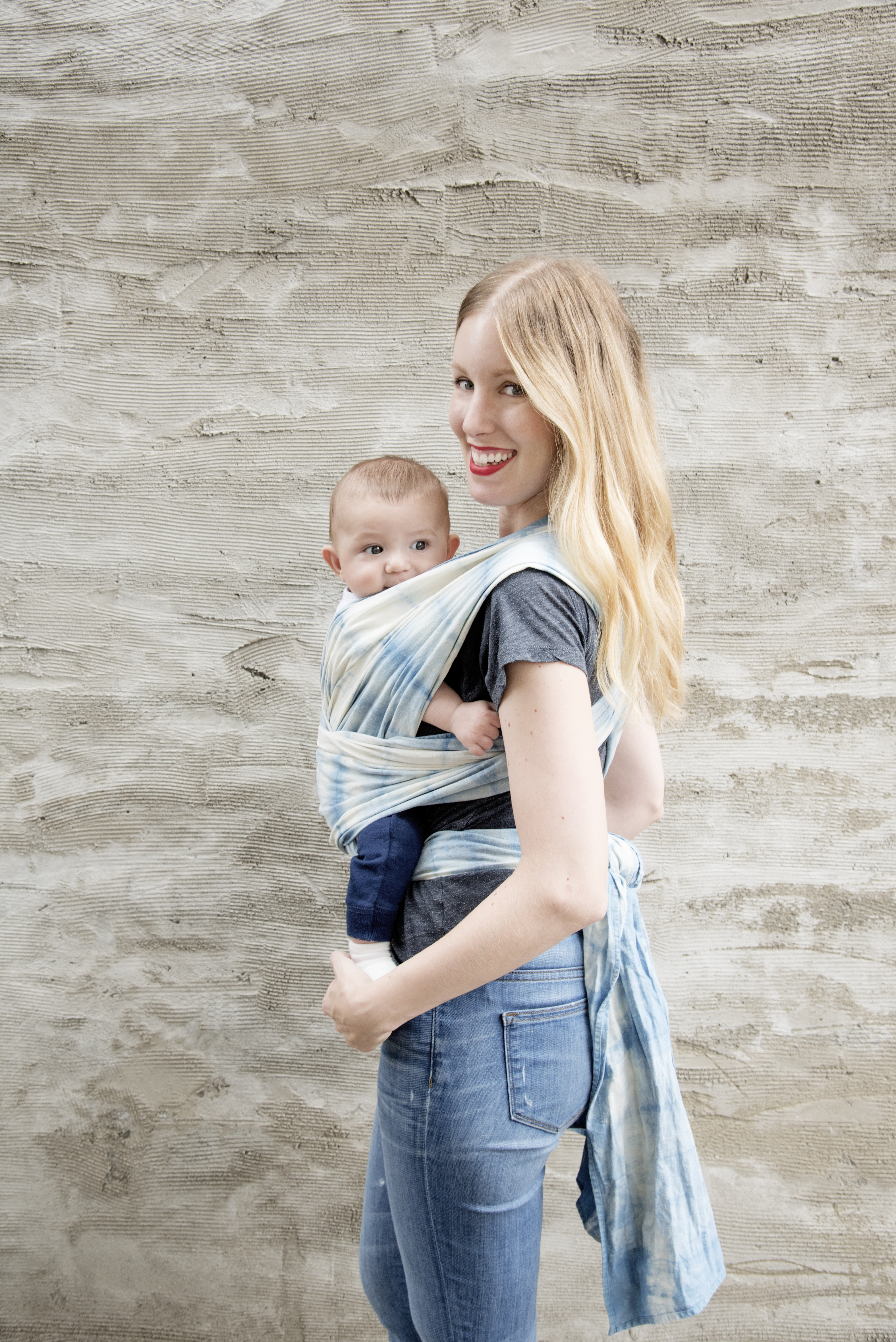 This wrap from Galileo Linens was the first carrier I owned when they gifted it to me while I was pregnant. I couldn't wait to try it out because not only was it beautiful in my favorite color no less, but it was right in line with everything I love in a product: organic, natural, handmade and local to Brooklyn.
While a lot of baby products are made in China, it's great to find ones like this that take into account that your baby is not only touching it, but also at this stage, putting it in their mouth. This wrap is made from organic cotton and fair trade hemp blend linen fabric and is hand-dyed by an artisan with all natural botanical dyes. This particular wrap is dyed from the indigo plant—the same dye that is used on your jeans. No wonder why it goes with everything I wear!
Most wraps are made from a stretchy material, which was great when I was first learning how to use them, but now that my guy is bigger, I'm using this one more because it feels more secure and comfortable.
Galileo Linens CARRIER WRAP (c/o)

PROS:
fair trade, natural and eco-friendly
comfortable
stylish
CONS:
price
wraps may be too complicated for some to use
too heavy for summer
photos by Michelle Rose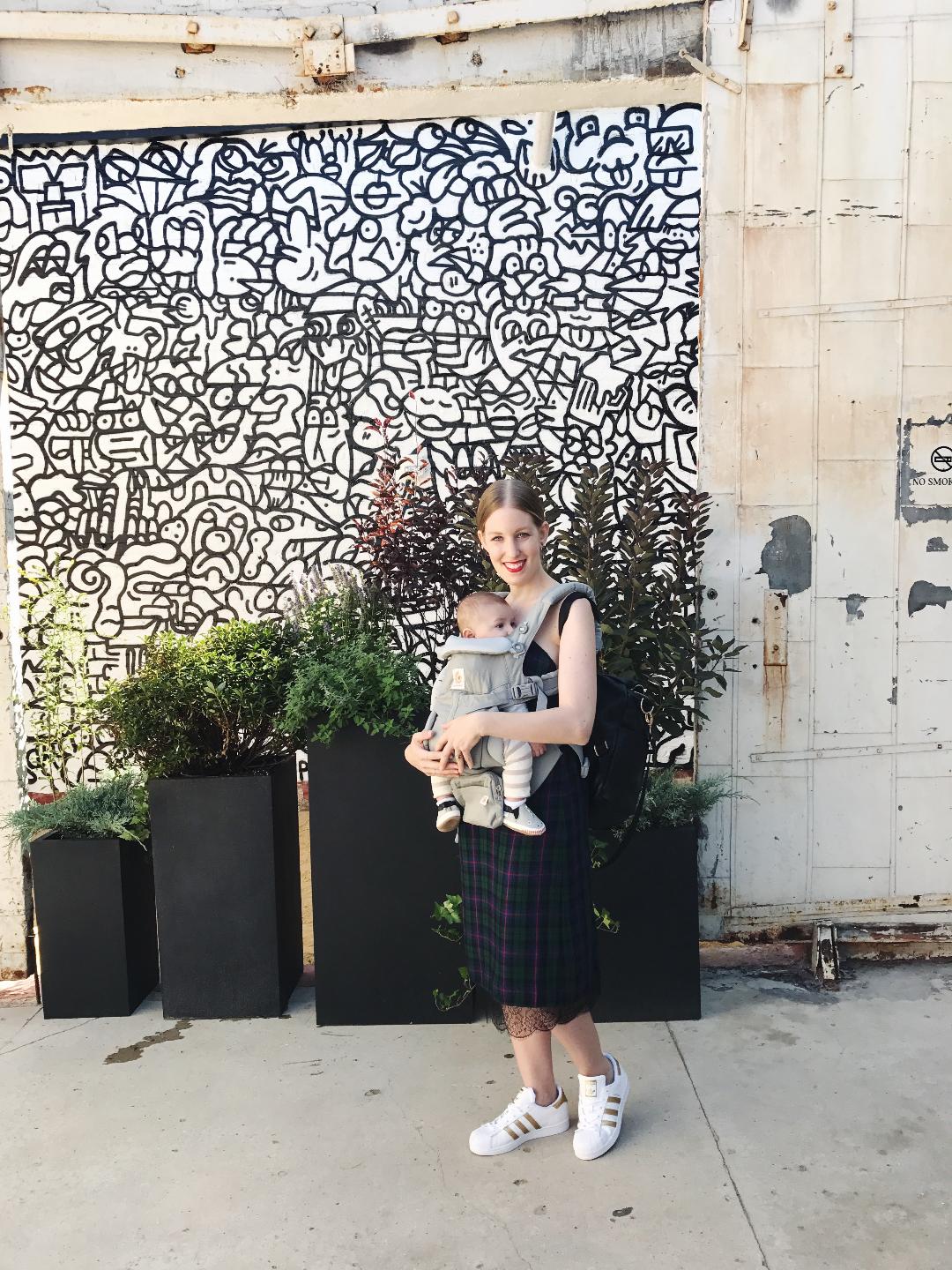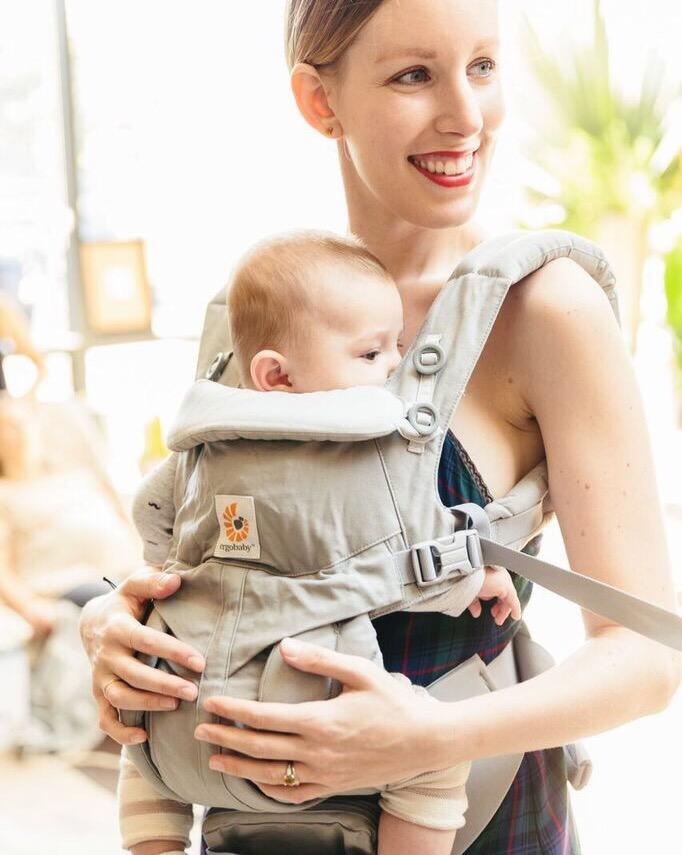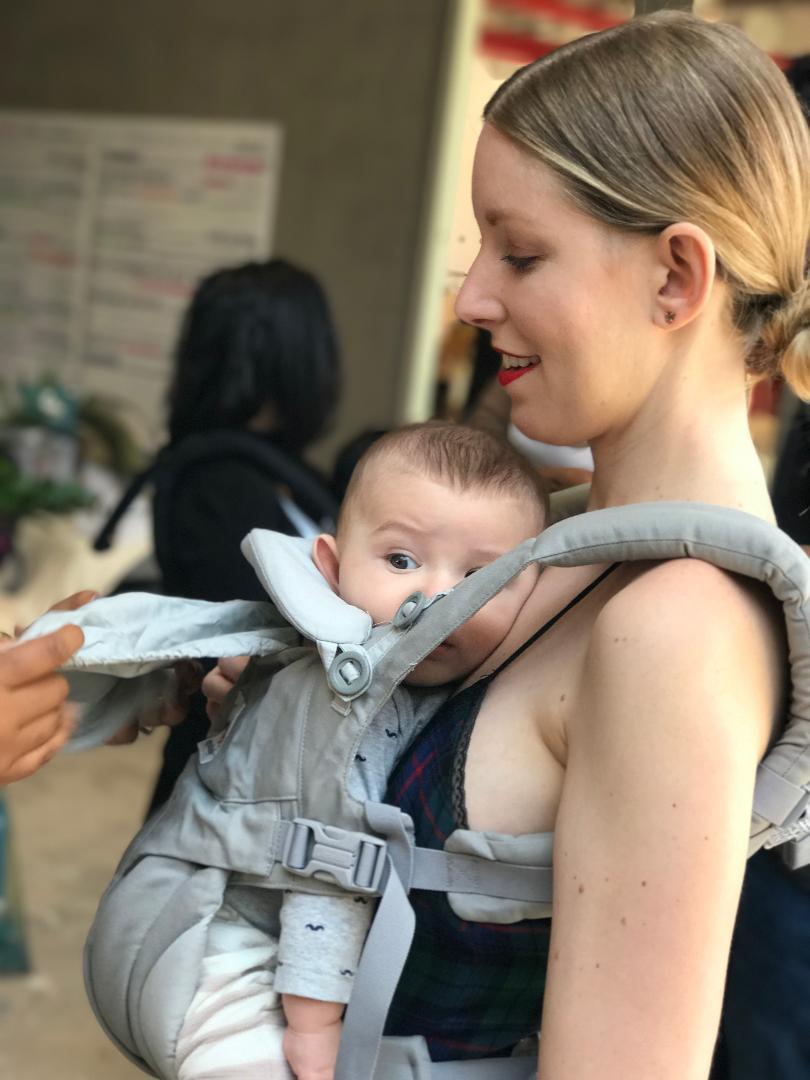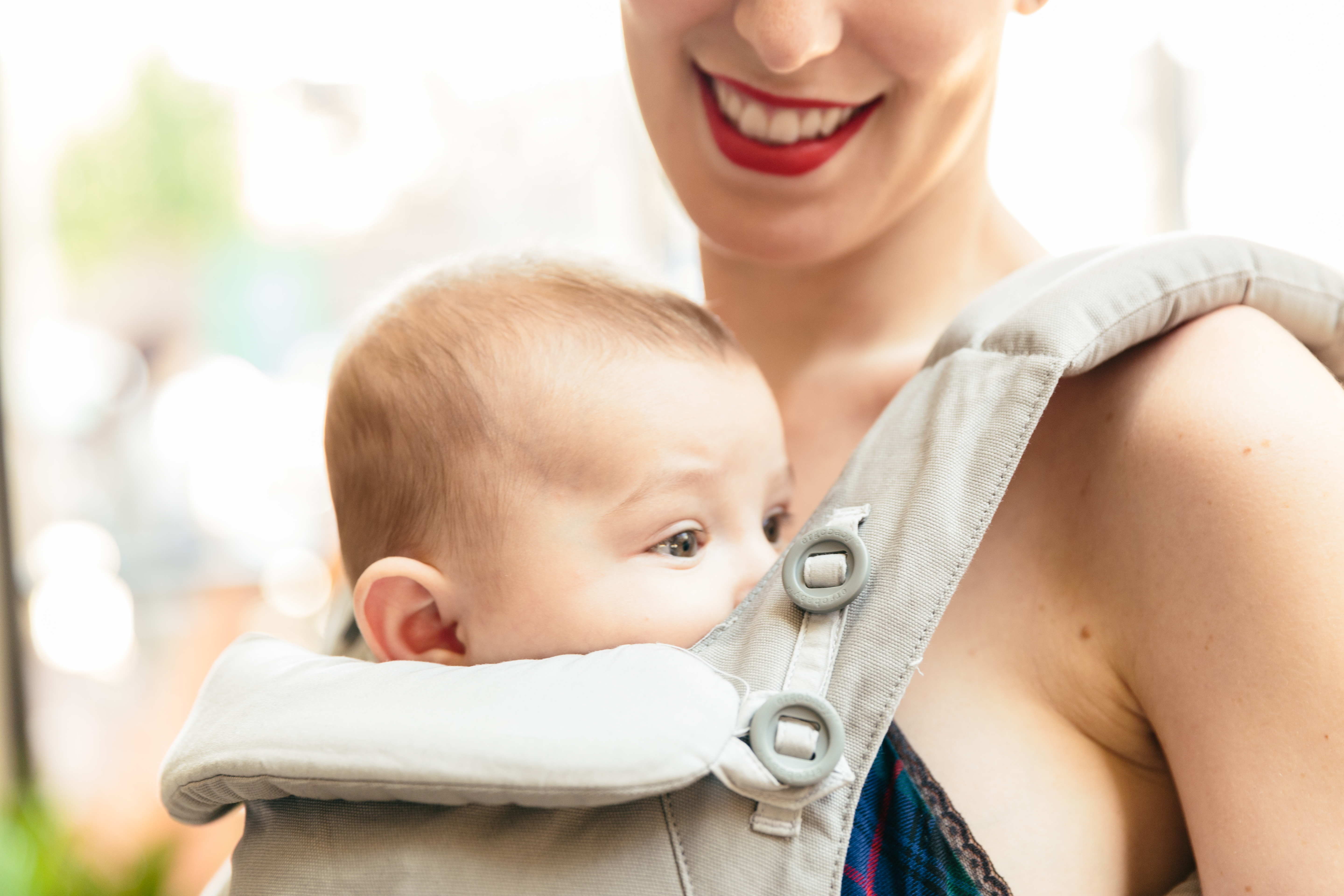 A lot of moms I know swear by the Ergo carrier and it's kind of become like the standard, so it was the one I bought when I had Asher. It's great for those who don't want to be bothered with complicated wraps. I like use it when I plan on being out and about for a while because it's easy to get him in and out of quickly while holding him. It's comfortable to wear and supportive on the back, which is important to me when this guy has already doubled his birth weight.
I recently attended an event for the launch of the newest style of Ergo, the Omni 360, which you can wear your baby in from birth (no insert needed!) to toddler, in all positions. Ergo gifted me one of the new styles and fitted me and my guy in one right there. It was surprisingly even more comfortable than my current Ergo 360 and easy to adjust. It has basically everything you could want in a carrier (a pouch for your keys/wallet/phone, a sun cover, back support, etc). It's not as stylish as a wrap of course, but it sure is functional and is kind of the thing for moms to wear these days. My guy took a nap in it for 2 hours recently while I wore him so to me, it's worth every penny!
Ergo Omni 360 BABY CARRIER(c/o) 
PROS:
longevity in wear, so you get your money's worth
supportive on back
easy to use and nurse in
CONS:
not as stylish as a wrap
some people find it hard to put on (tip: loosen the top back strap all the way until your snapped in)
can get hot in the summer
photos by Julia Robbs
I had my little one in the spring, so when the warm weather hit, it was way too hot to wear him most days. He was so new that it was hard to distinguish his cries from "I'm tired" to "I'm hot." When I posted on my Facebook to my mommy friends what their favorite carrier in the summer was, the K'Tan was the winner. It's made with a lightweight stretchy material and the Breeze style has mesh fabric, which makes it even more breathable.
The best part about this wrap is that it takes about a second to figure out and put on because it's made from two loops. There's no wrapping involved. I wore this quite a bit in the newborn phase so I definitely feel like I got my money's worth.
Baby K'Tan BABY CARRIER
PROS:
easier to use than other wraps
lightweight / mesh so can be used in warm weather
stretchy fabric so it's easier for new moms to maneuver
CONS:
not as supportive for bigger babies
sized by person, not baby so can't be shared with partner
not ideal for colder weather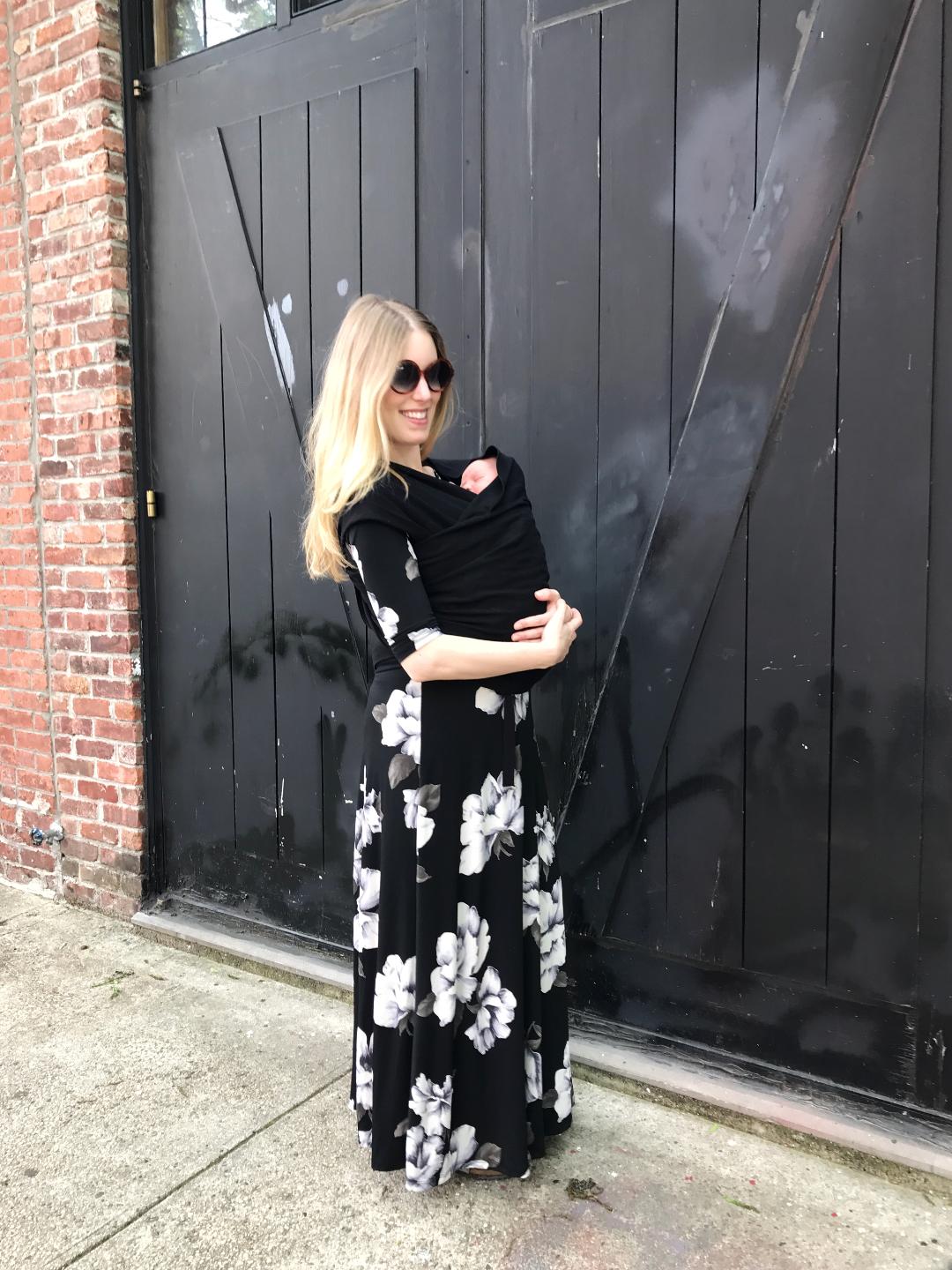 The Moby wrap carrier has been around for a while now and was the thing my sister used when she wore her babies, so she handed it down to me. I decided to give it a try because it was free and also black, which obviously goes with everything I wear.
As per my doula's recommendation, I practiced on one of Asher's teddy bears for a day before committing to wearing a baby in it. I watched a ton of YouTube videos on how to put it on and practiced again with my newborn, but over a bed—just in case. It went well enough that he slept in it (as seen here), but 20 minutes later, he woke up with screams and we were both sweating. It was only 60 degrees out and he couldn't have been more than 10 pounds, but we were both overheating.
So while it looked amazing in this picture, I didn't end up wearing it all summer because it's been too hot. I'm going to give it another try when the weather finally cools down. Now that I'm kind of a pro at wrapping, I can't wait to have fun with all the ways you can wear it.
Moby BABY CARRIER
PROS:
stylish (comes lots of colors, including black!)
versatile (can be used for other things because the fabric is so long)
inexpensive
CONS:
can be complicated to put on for some moms
heavy fabric so can be hot
not as stretchy as other wraps so some moms have trouble with it