STYLIST PICKS OF THE WEEK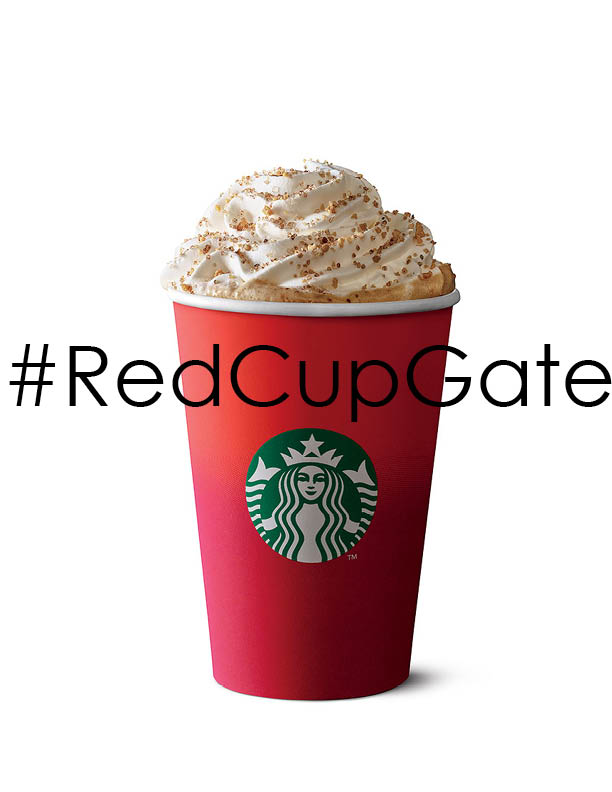 While many are caught up in the #RedCupGate debate, I'm still enjoying the warm(ish) weather we are having in NYC lately and can't give up my iced coffee for the season just yet. It's not that I'm anti-holidays/Christmas/winter/whatever, but I just prefer a strong cup of this coffee I can make at home and save a few bucks. Then of course as soon as it gets frosty I'm heading over to Starbucks. Speaking of which from today until the 15th, get a free cup of any holiday drink for a friend (or a stranger in line, which is a nice seasonal thing to do!) when you get yours between 2-5pm daily.
As my summer glow fades, I'm finding my signature red lip to go darker and even bolder this season with ones like this fire engine red from Kat Von D (pictured above) and even darker ones like this one from Nars. Both are matte, so they last for hours, even after drinking your holiday drink in a red cup. See what I did there?
While I was tempted to splurge on the western style Saint Laurent belt you may have seen everywhere from bloggers to Kardashians, I found this way more affordable versions here (pictured above) and here that look just as good but without the $400 price tag.
You may have heard about the popular interactive play Sleep No More that started by the company Punchdrunk in Boston and then had a temporary turned permanent stay in NY, complete with a bar, restaurant and rooftop hangout now. If you haven't gone, go, but if you've been there, done that and are ready for another exciting interactive experience, Then She Fell, a similar immersive theater experience just extended their run through March 27th. I don't want to tell you much about it because I wish I knew nothing about it like my friends did going into it when I booked out a whole show for us (15 "seats", which I highly recommend). Just go.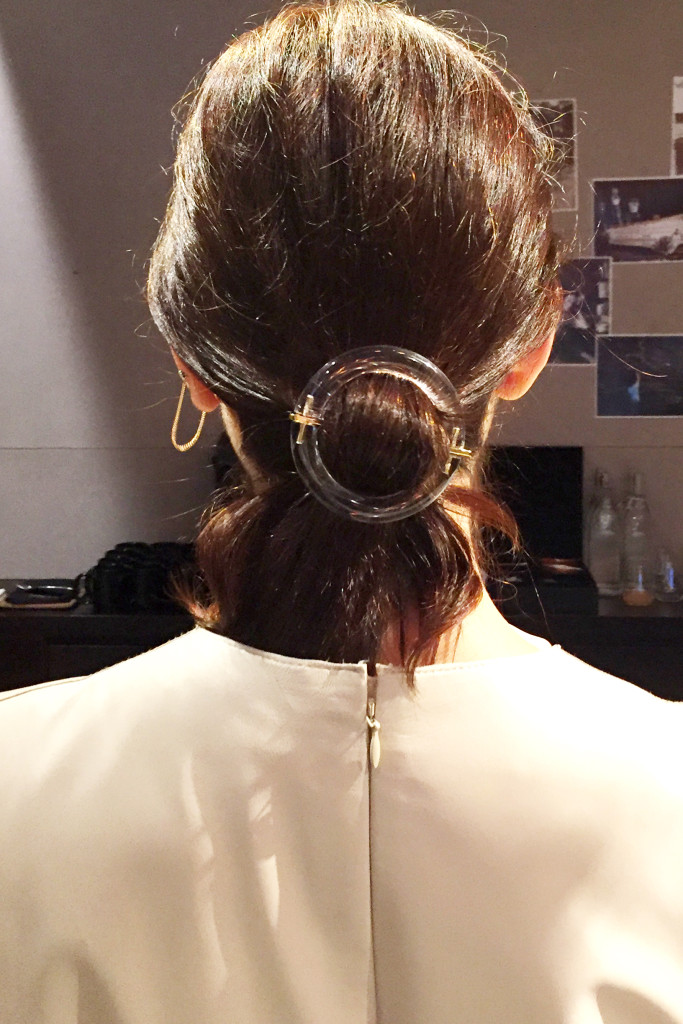 I've been a fan of local NYC designer and internationally sold, Colette Malouf's hair accessories and jewelry for quite some time now for my editorials and in my life too, but I stopped by the spring/summer 2016 press preview today and the new collection is stunning, including this innovative lucite ponytail holder (as Colette herself demonstrated above) that I can't wait to wear on days I don't feel like doing my hair, but it just looks like I spent a lot of effort on it. Until that comes out, jazz up your hair this holiday season with some of her classic accessories (found at Anthropologie).