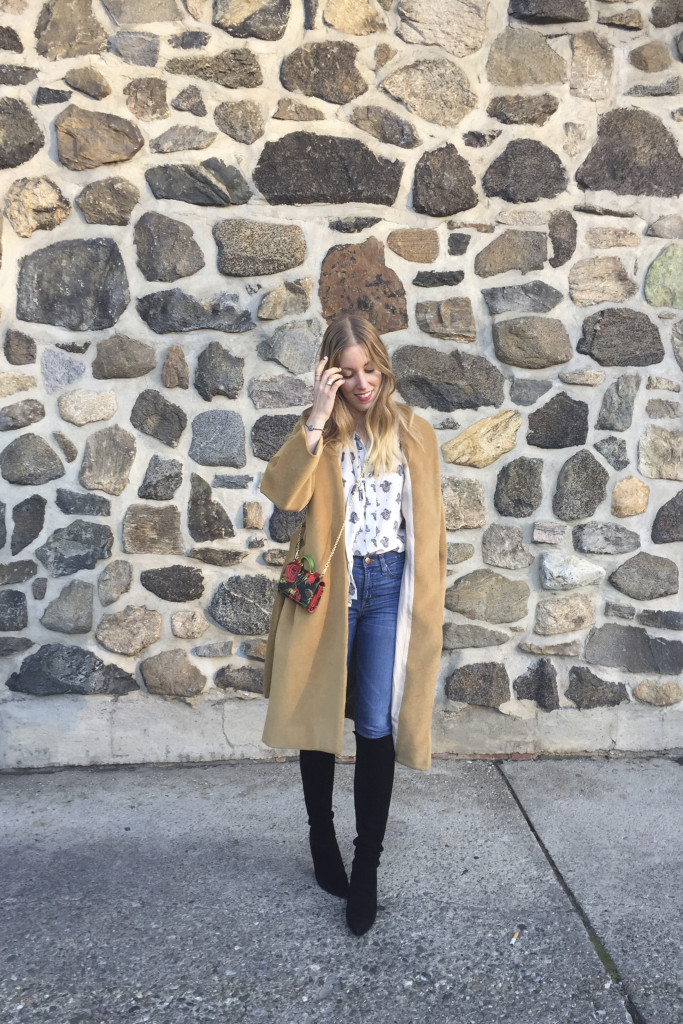 As they say, when life gives you lemons, make lemonade and when your DSLR camera breaks out of now where, utilize that iPhone of yours.
I usually opt for my Canon DSLR to take pictures for this site, but with all the hype that the iPhone takes better photos than other cameras these days, I thought why not give it a try—not that I had a choice when I found myself this past weekend without a working camera. I already started to leave my clunky camera at home during fashion week and for the past few seasons have relied on my phone for images.
It was probably for the best, as we were out to lunch in upstate New York for the day and schlepping my big DSLR around isn't always ideal. Of course it took a few tries to get these right, but it's really all about lighting, composition, focus and making the most of the background versus the subject…which in this case is me.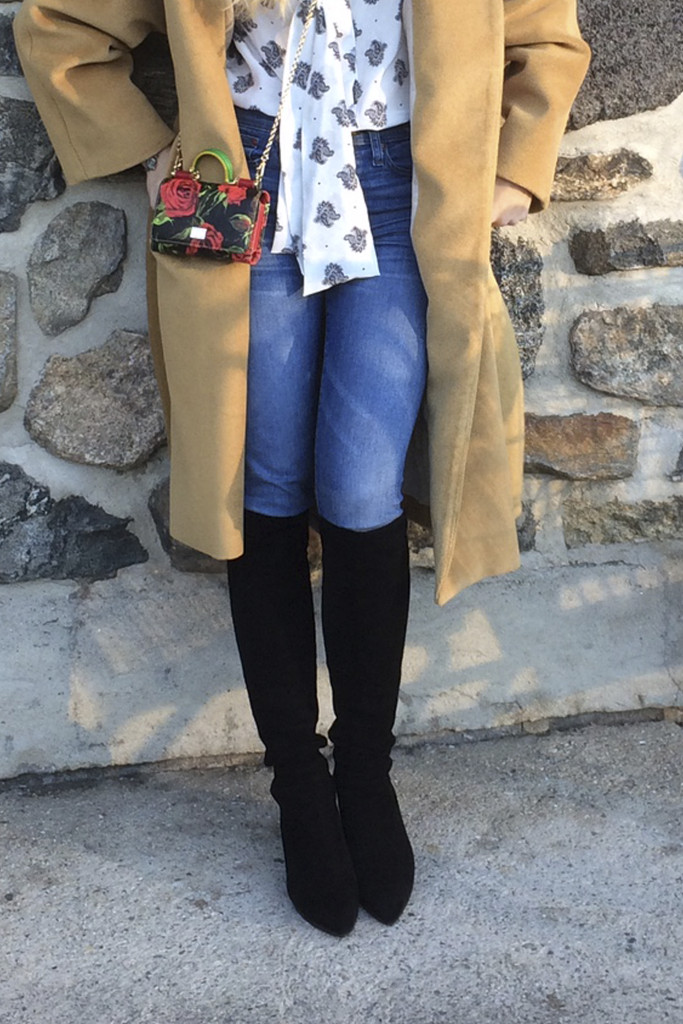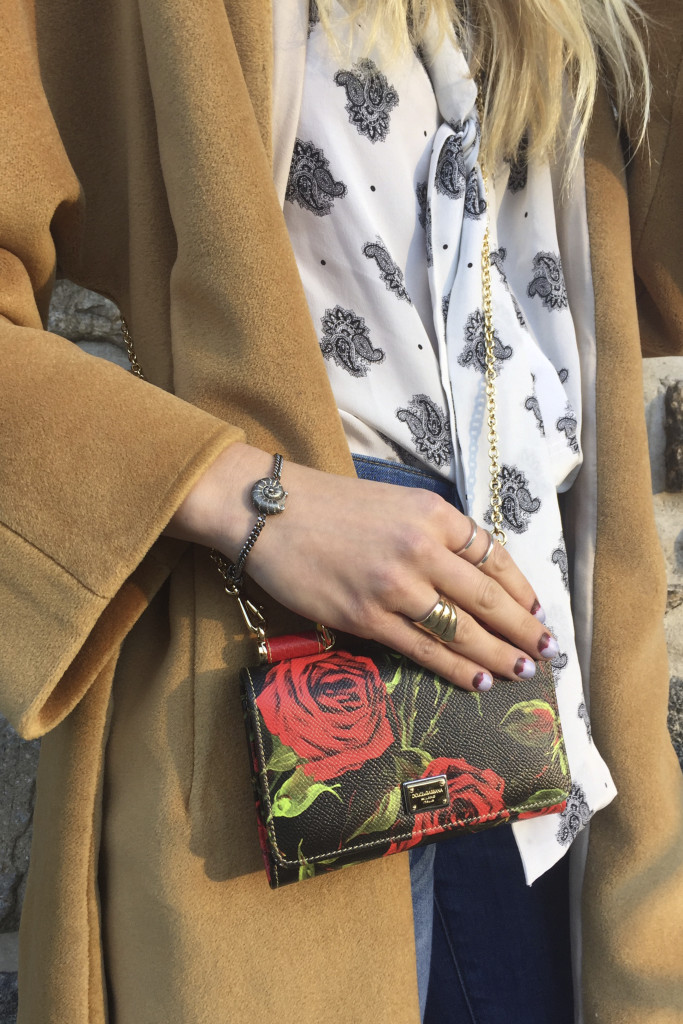 While they're not perfect, I was quite pleased with how a few tricks I taught my amateur photographer husband to do by the time we found this great wall in Westchester, which made for the perfect backdrop.
Below are some images that get an A for effort, but I'll tell you why they DON'T work as well and how to take better photos with your iPhone:
DON'T shoot in direct sunlight in the middle of the day. You'll get funky shadows and unless you're Peter Pan or you're going to make it work for the image, it just looks harsh and you'll definitely not want to forget your sunglasses.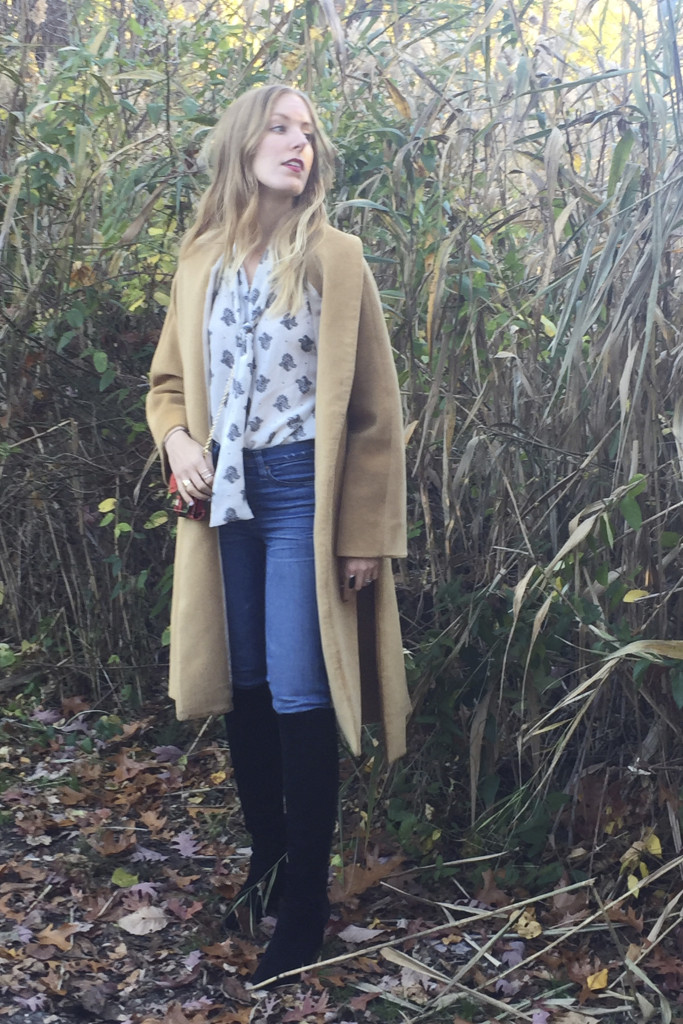 DON'T ever ever ever zoom in your iPhone camera if you want a great and clear shot. It will always appear blurry like my face does above. This is one of my biggest photo pet peeves when someone is taking a picture for me and surprisingly I had to teach the hubby this after all of these years.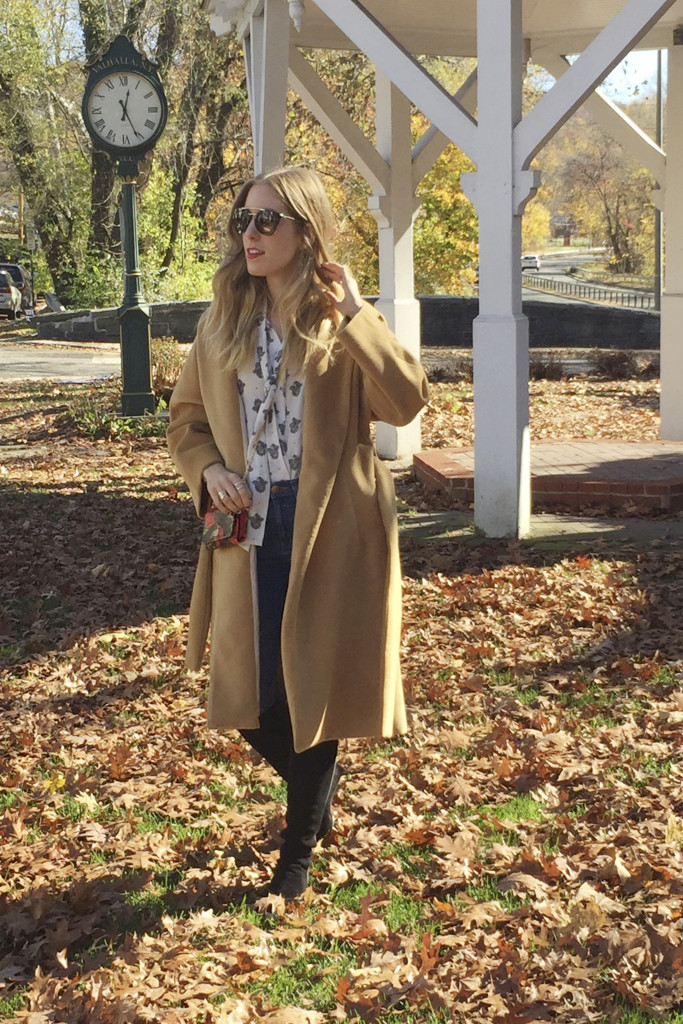 DON'T shoot with multiple layers in a background like cars and other things you probably wouldn't want to see. The beauty of the lens I use (85mm fixed lens in case you're wondering) is that I'm able to get a shallow depth of field with it where the subject (me) is sharp but the background surrounding it blurs out. It looks less busy, with more of a focus on my outfit and not to mention, looks like a better quality of picture than here. That's the one downfall of an iPhone, so it's best to shoot flat. with the subject and simple background, kind of like how bloggers shoot their food from overhead. Can't go wrong.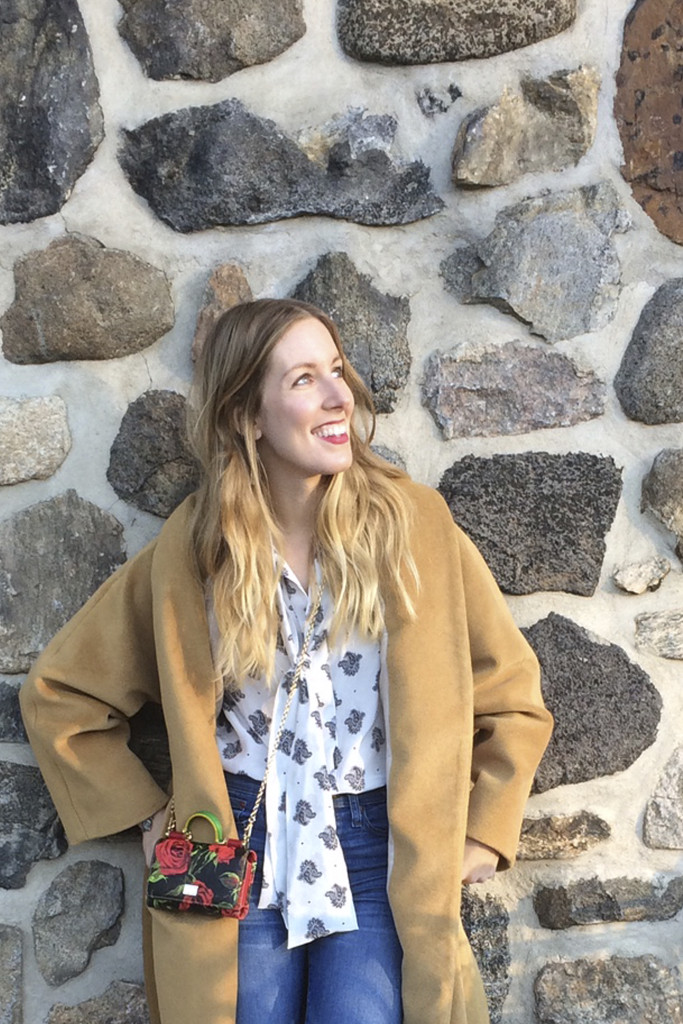 As someone who works in the photography industry, I know that the exposure isn't ideal in the whites of my shirt and of course the images could be sharper, but I'd still say it's not bad for my trusty old iPhone.
The best part? The iPhone didn't capture the giant zit on my face the way my digital camera would have. Score for iPhone!
What are your iPhone photo tricks? I'd love to hear your tips too.
Reformation coat // Sandro top and Stuart Weitzman boots, both via Gilt Groupe // J.Crew jeans // Dolce & Gabbana wallet mini bag (c/o) // Alex Soldier bracelet (c/o, necklace version online here) // Jamberry nails (c/o)