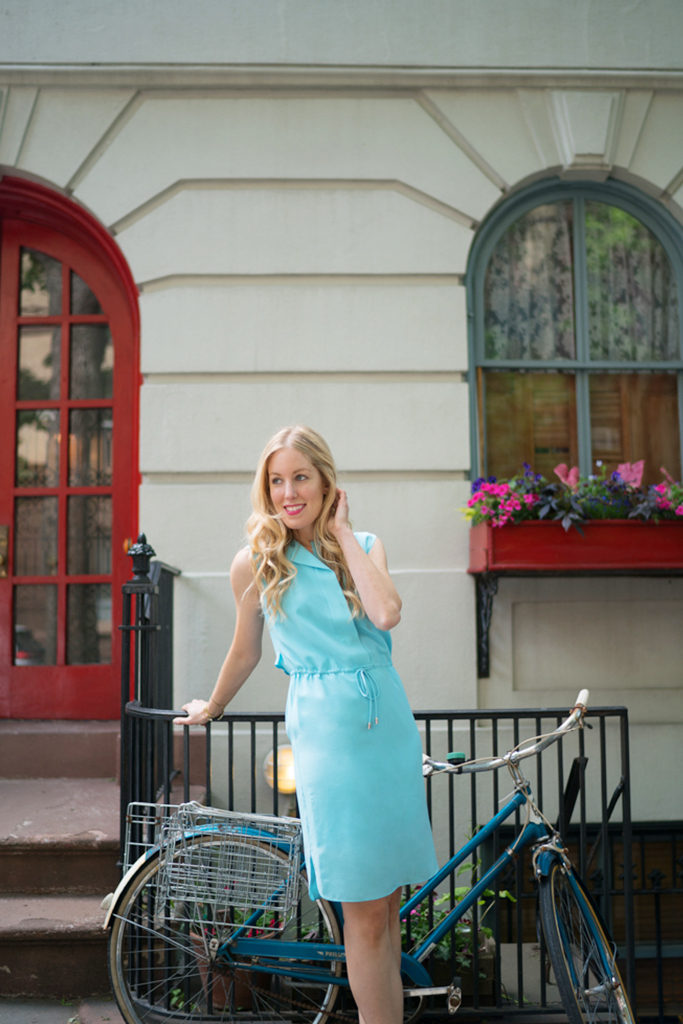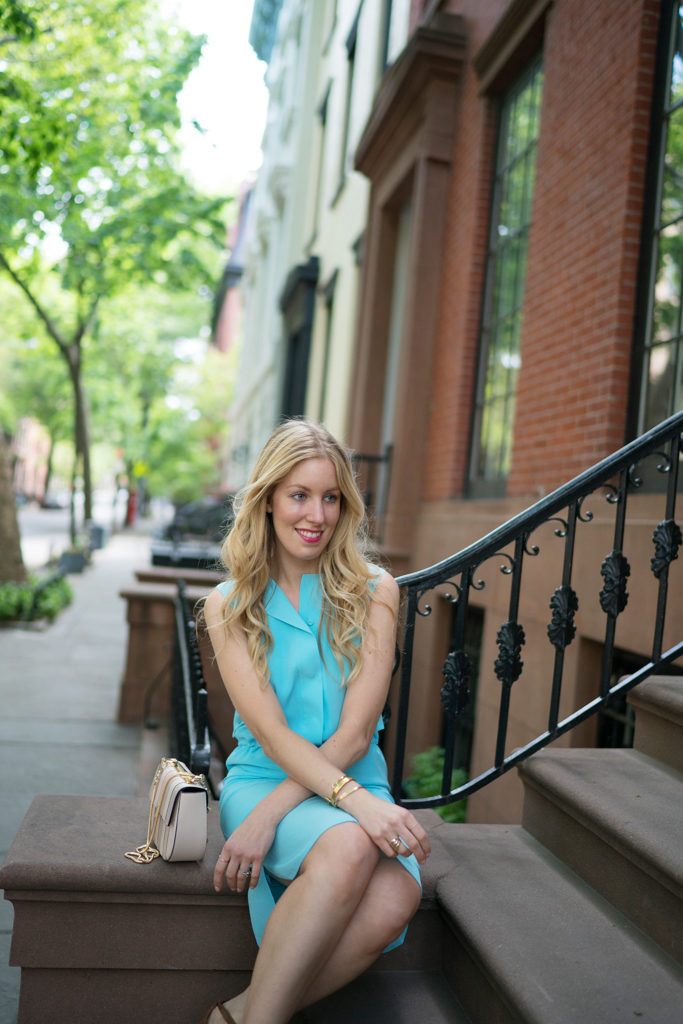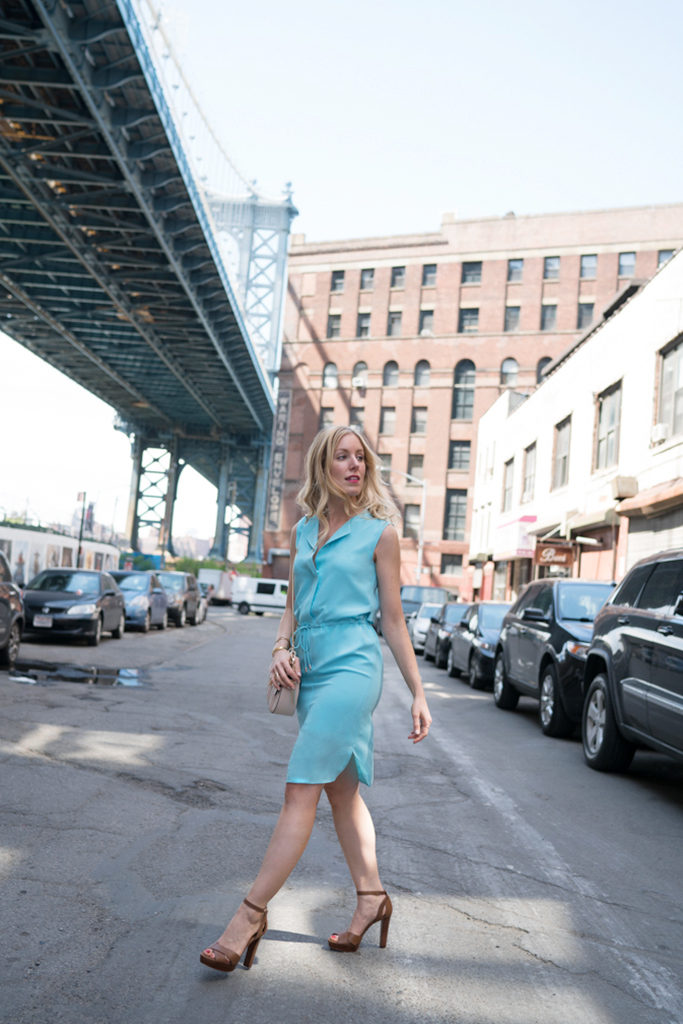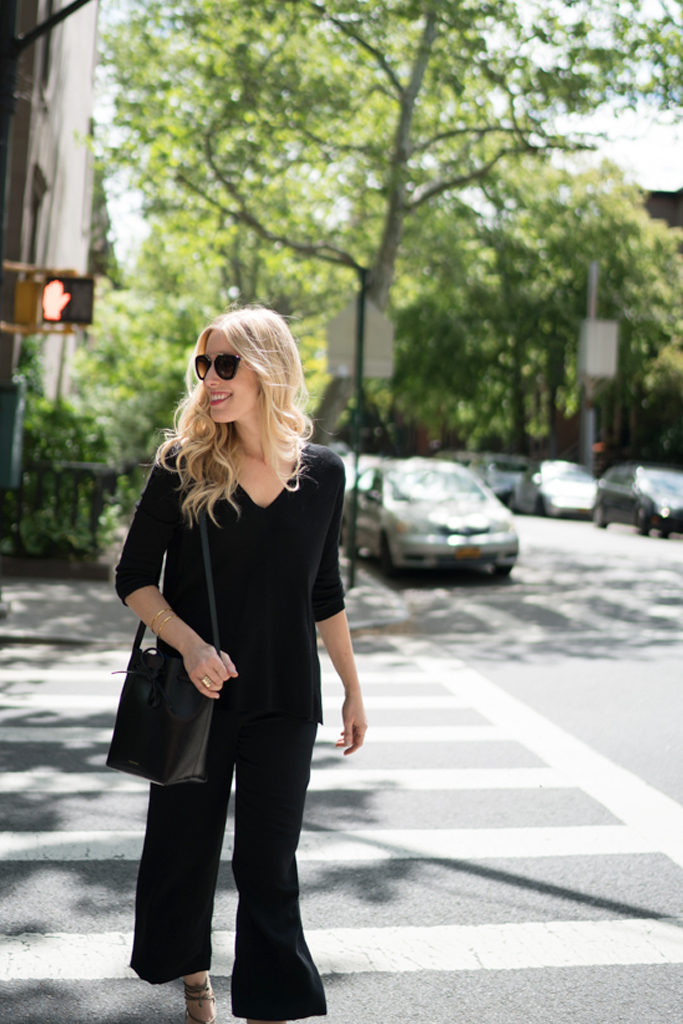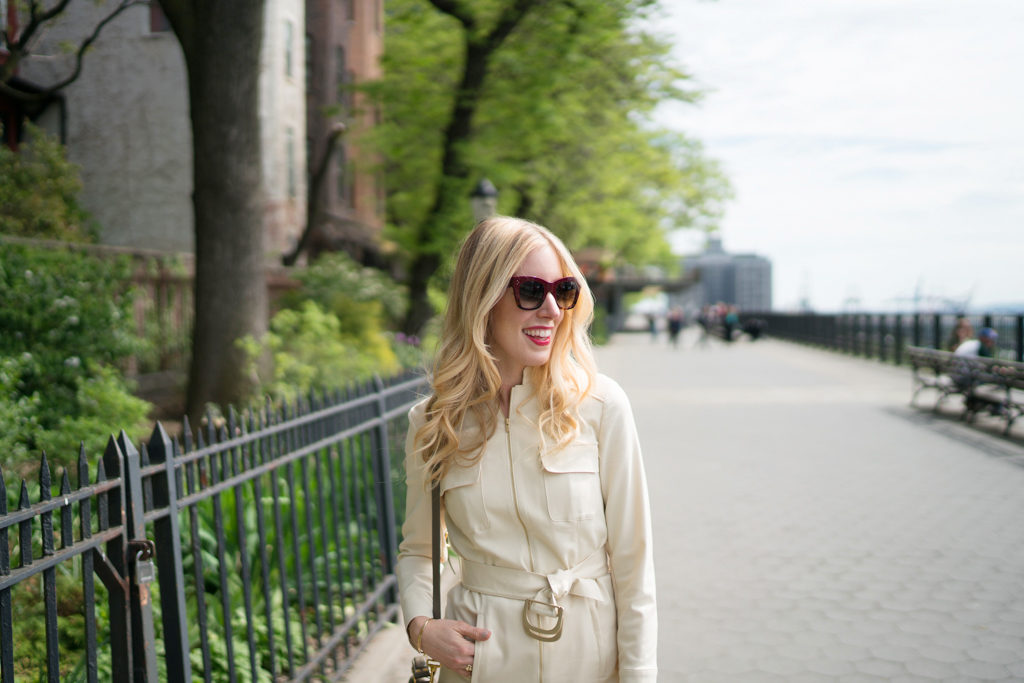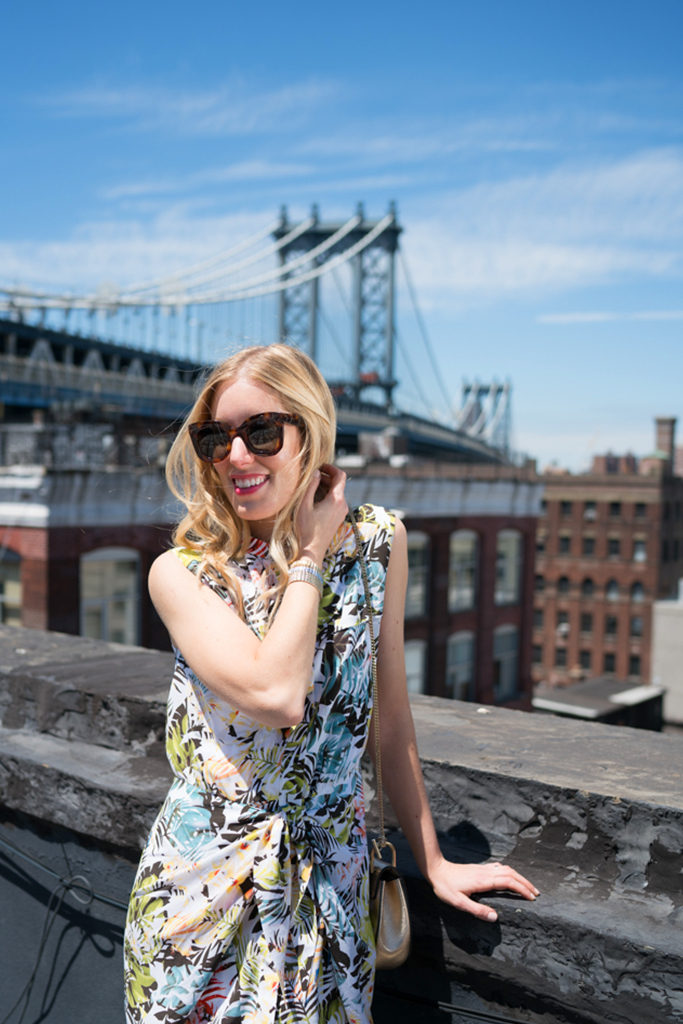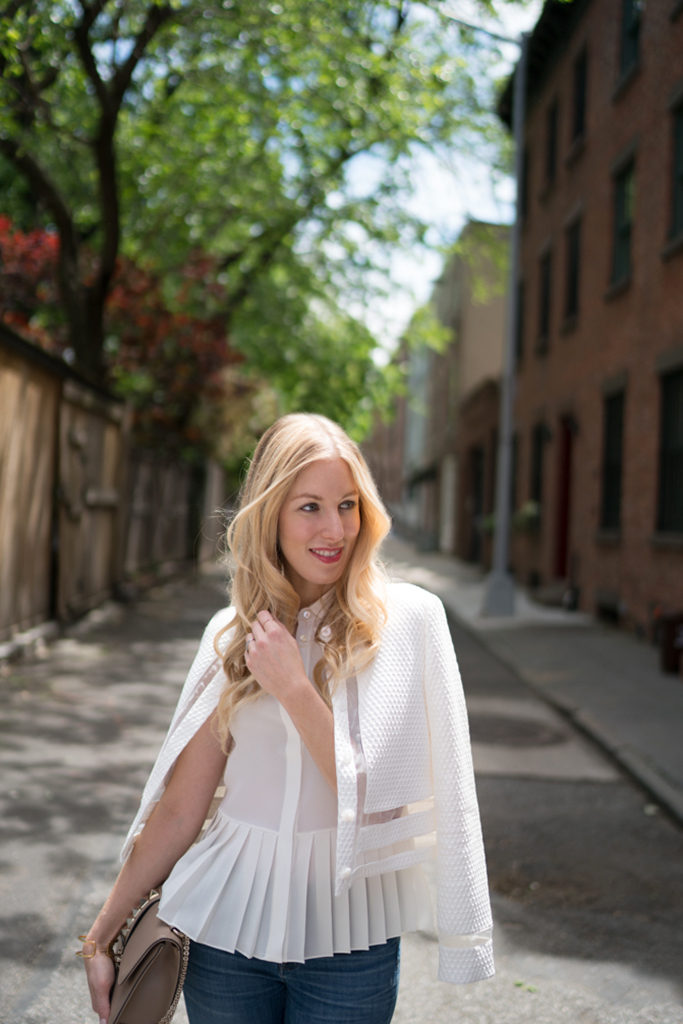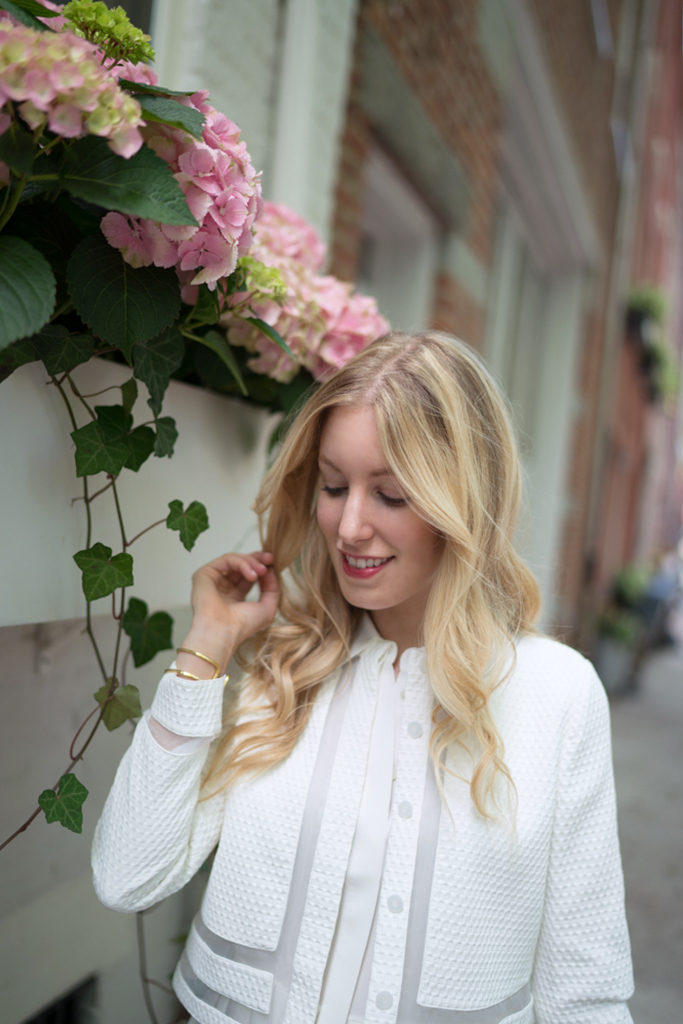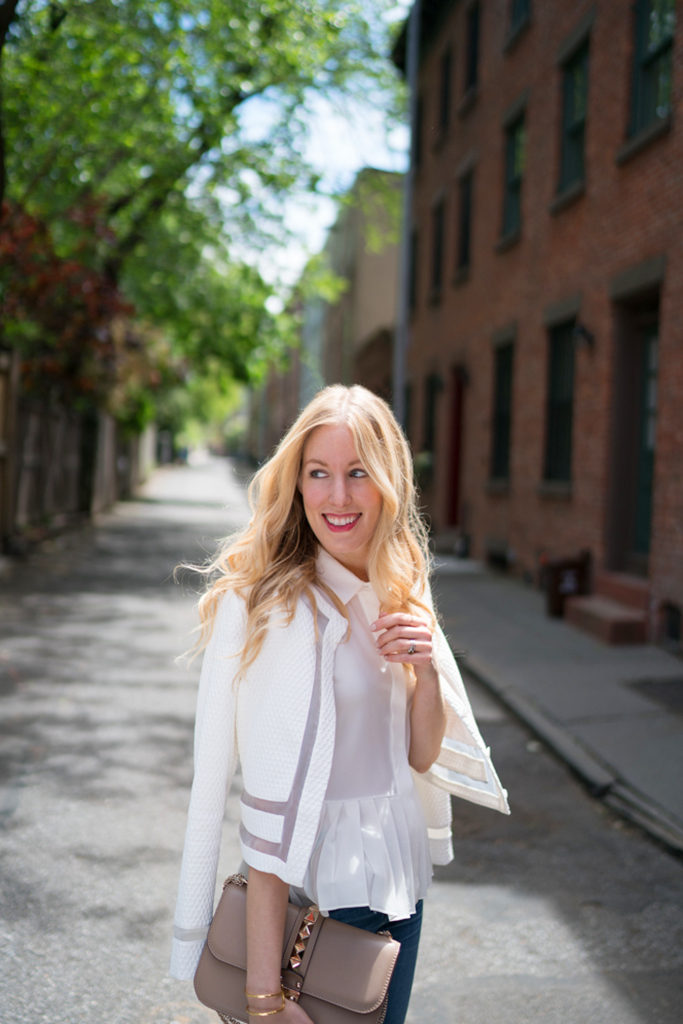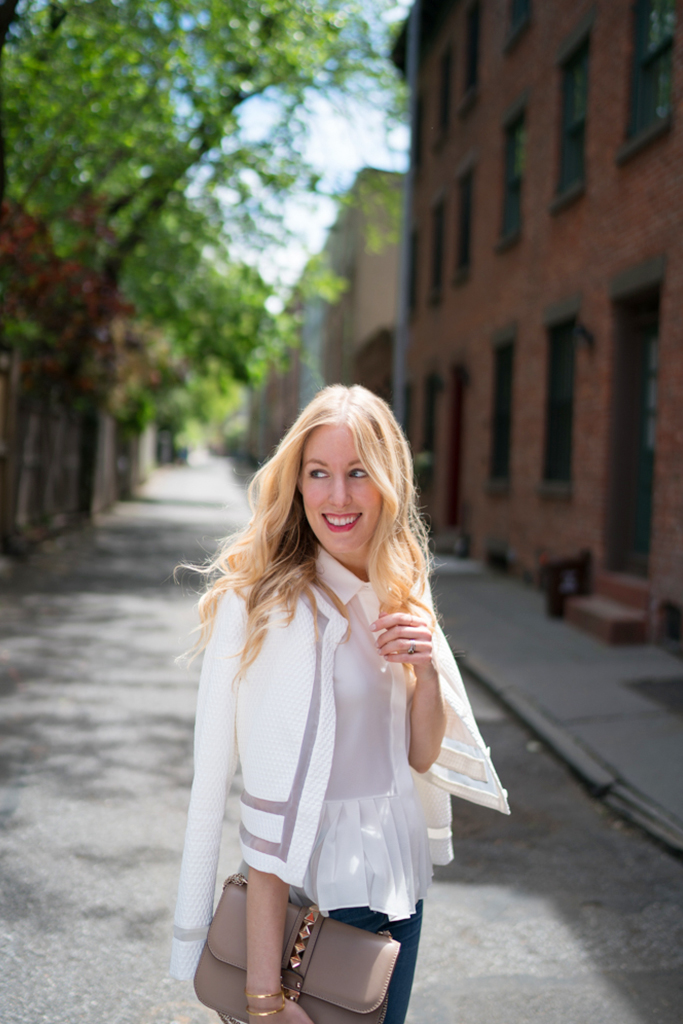 When I used to think of Magaschoni, I basically associated the brand with luxe cashmere pieces that someone like me could dream to have a closet full of. I styled their line for a Gilt sale a while back and it was almost effortless to style these high end sweaters and cashmere pieces because they look expensive. Little did I know I'd be mixing my summer style with Magaschoni.
I recently was contacted by the most adorable (and stunning) 21 year old intern from Belgium who happened to not only follow me on Instagram, but happened to have a fashion blog herself. While gals like me think of Magaschoni as this luxury brand that may be a bit more mature, she wanted to show Magaschoni in street style looks that someone like me would wear. She decided to shoot me in the streets of my favorite place, Brooklyn. It was a no brainer, as I wanted everything I styled from their collection. I was pleasantly surprised when I got to go through the summer collection at their showroom and there was so much more than sweaters, and pieces that I would totally wear—and live in.
The all black outfit was something I would probably wear on a weekly basis. The cut of the black cashmere sweater was so flattering and the silk pants were comfy, yet so chic. This is definitely a look I would wear while styling on set.
I was also excited about the silk dresses that had such a flattering cut to them. As soon as I put on the aqua one, I felt like I just lit up in it. Even everyone at their office said, that's totally my color, though I have to let you in on a secret, aqua looks good on EVERYONE!
It was fun to pick out my favorites from the collection and then pair them with my own wardrobe staples, but I loved even surprising the folks at Magaschoni when I paired a white pleated silk top with their tailored white jacket over my shoulders. There was something unexpected and so put together about it. I can't wait to mix these luxe pieces into my breezy summer wardrobe.
Wardrobe provided by Magaschoni, all opinions and content are my own. 
photos by Carlos Rosario // produced and art directed by Lina // creative direction Willa Hernandez
follow @magaschoni to see more images from this shoot.