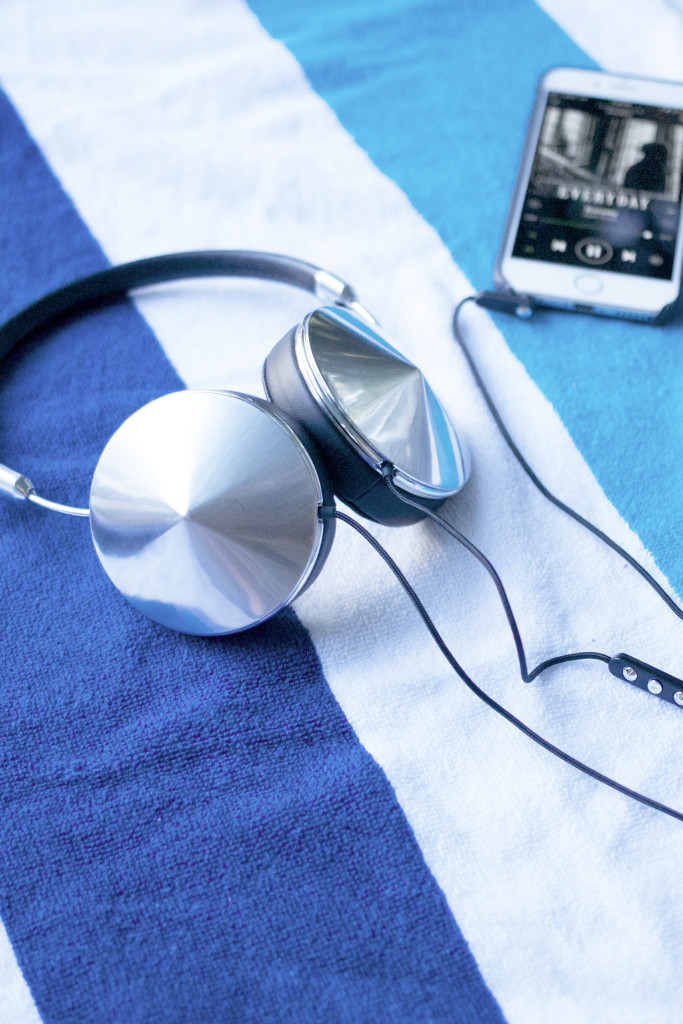 I'm almost about as passionate about music as I am fashion. Even a killer collection at fashion week is amplified by some good tunes, so it's only natural that I include it a bit more on this site.
Not only was I trained in multiple instruments and even opera, but I take pride in creating the perfect playlist (or back in the day, my mix tapes from Z100 songs). I got inspired by one of my favorite menswear bloggers, Igee Okafer, with his monthly playlists, so I thought I'd give my take on it.
Just a warning, I go everywhere from what's current to old school, from hip hop to folk. For summer, I almost always include go-to favorites like a good Paul Simon song and my perennial summer strut jam, "Psychic City" by Yacht thanks to Slate Culture Gabfest. Of course it wouldn't be complete without the song of this summer, "Cheerleader."
You won't get bored…but if you do, you can listen to my entire summer playlist here on Spotify (*this one is kid friendly!*).
Here's what I'm currently listening to, which is perfect for your weekend BBQ, shindig, summer chill out with friends, or even your run.
Enjoy and let me know if there's any songs I should add to this before summer is over.
THE BROOKLYN STYLIST SUMMER TUNES PLAYLIST

2 – "Higher"
|
Classified (ft B.O.B.) 
4 – "Bang Bang Rock Steady"
|
Tomorrow's Children
5 – "Feel Right"
|
Mark Ronson
6 – "Make it Fast, Make it Slow"
|
Rob
7 – "P.I.M.P."
|
Bacao Rhythm & Steel Band
8 – "One Million Lovers" | The Growlers
9 – "Kodachrome" | Paul Simon
10 – "Everyday" | A$AP Rocky
11 – "Super Rich Kids" | Frank Ocean
12 – "Doo Doo" | Troy Ave
13 – "Can't Stop Now" | Major Lazer
14 – "Right Place, Wrong Time" | Dr. John
15 – "Vehicle" | Ides of March
16 – "Psychic City" | Yacht
17 – "Doses and Mimosas" | Cherub
18 – "Bossa Nova Baby (Viva Mix)" | Elvis