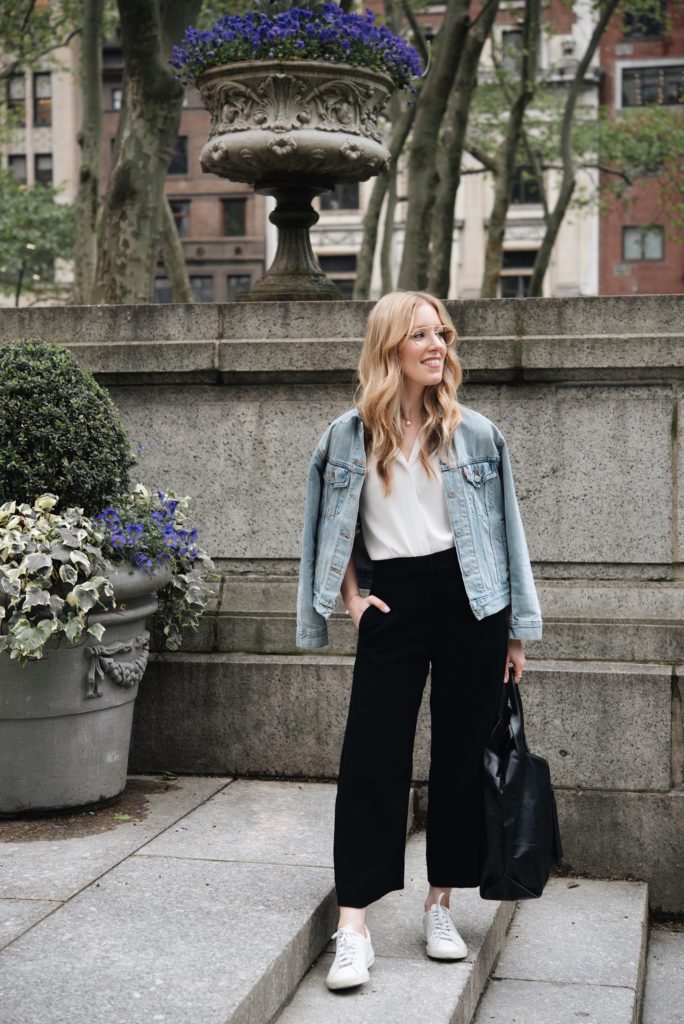 I thought I had "basics" covered in my closet but then I discovered that M.M. LaFleur was way more than just workwear for working in corporate workplaces. They just introduced M.M.Casual and it's for every working women, including the creative casual gal like me.
Now not only am recommending M.M. LaFleur for all of my personal styling clients, but I'm stocking up on their pieces to round out my wardrobe for both my photoshoots, meetings and life.
The best part—the majority of it is machine washable—which is perfect for my busy life as a working mom (to a toddler who manages to always get my clothes dirty!).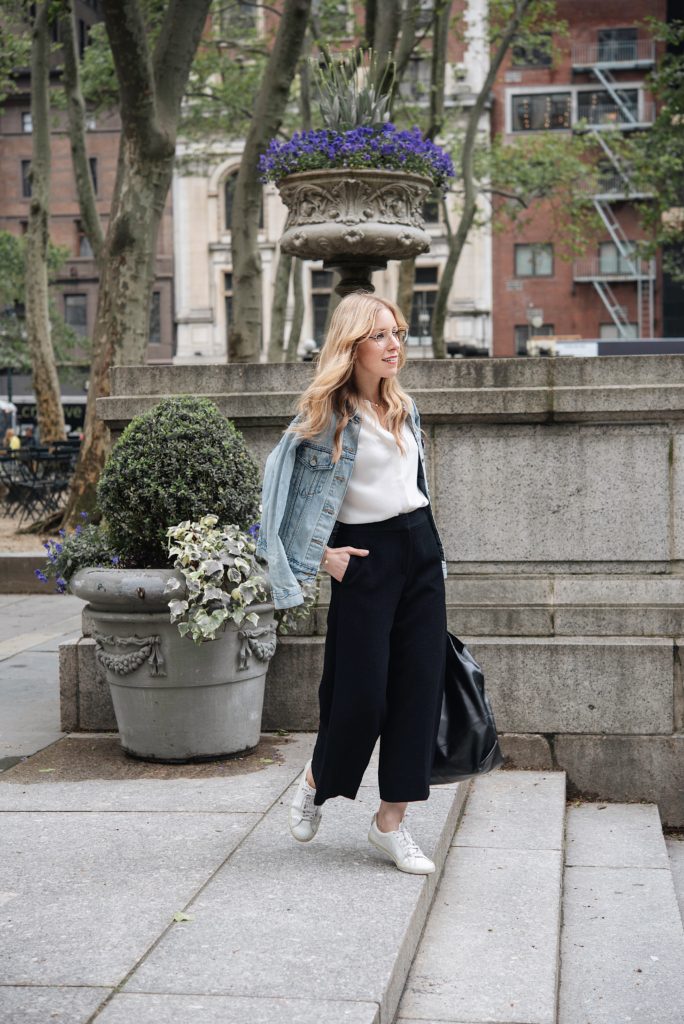 Top & Pants: M.M. LaFleur (c/o) Get $50 off with the code: thenewyorkstylist50 (valid now, through 12/31/19) | Jacket: Levi's |Shoes: Veja | Bag: Joanna Maxham (c/o)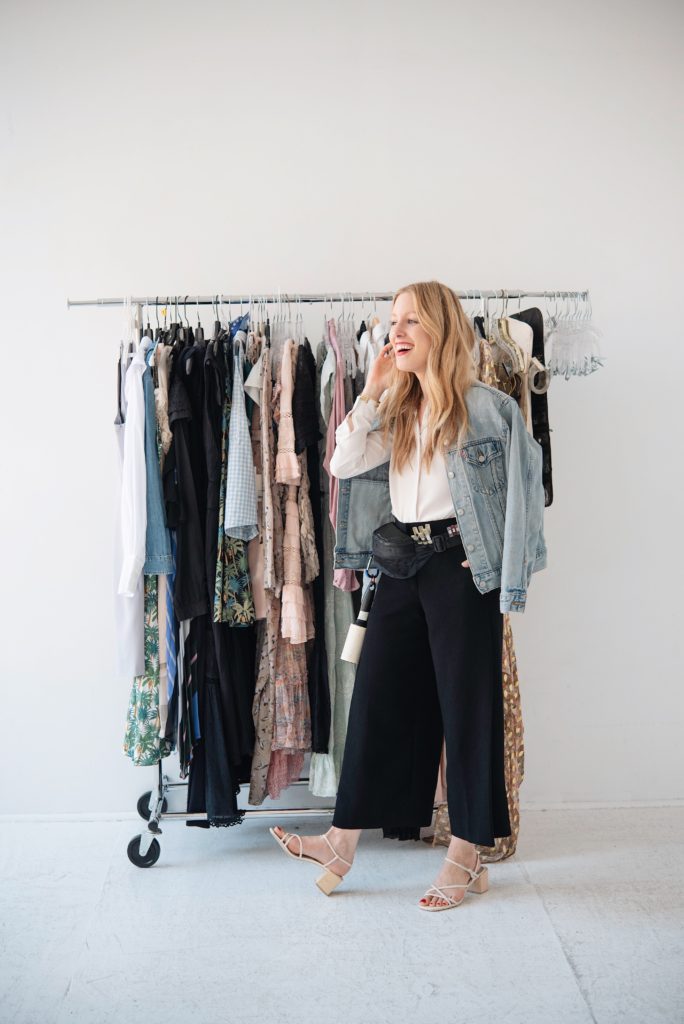 Top & Pants: M.M. LaFleur (c/o) Get $50 off with the code: thenewyorkstylist50 (valid now, through 12/31/19) | Jacket: Levi's | Shoes: Dolce Vita | Fanny Pack: LeSporsac (c/o)
The majority of my days are spent running around either the city for meetings/events, moving non-stop on shoots or chasing after my two year old, so you'll likely find me on the more casual side. Still, I need to look professional for my job. It's so easy for me to fall into the routine of jeans, but you know what they say, dress to impress!
These culotte pants are now hands down my favorite and most versatile pieces in my closet (and not to mention flattering with the high waist and elongating pleat). I can dress them up and down, and they're so comfortable that I'd choose these over yoga pants any day. I can even pick up my son to go to the playground after work and not feel like I'm out of place.
They're made from an innovative Japanese fabric so the textured material is actually wrinkle free. I took out my steamer before wearing them to an event and realized I didn't need to steam them!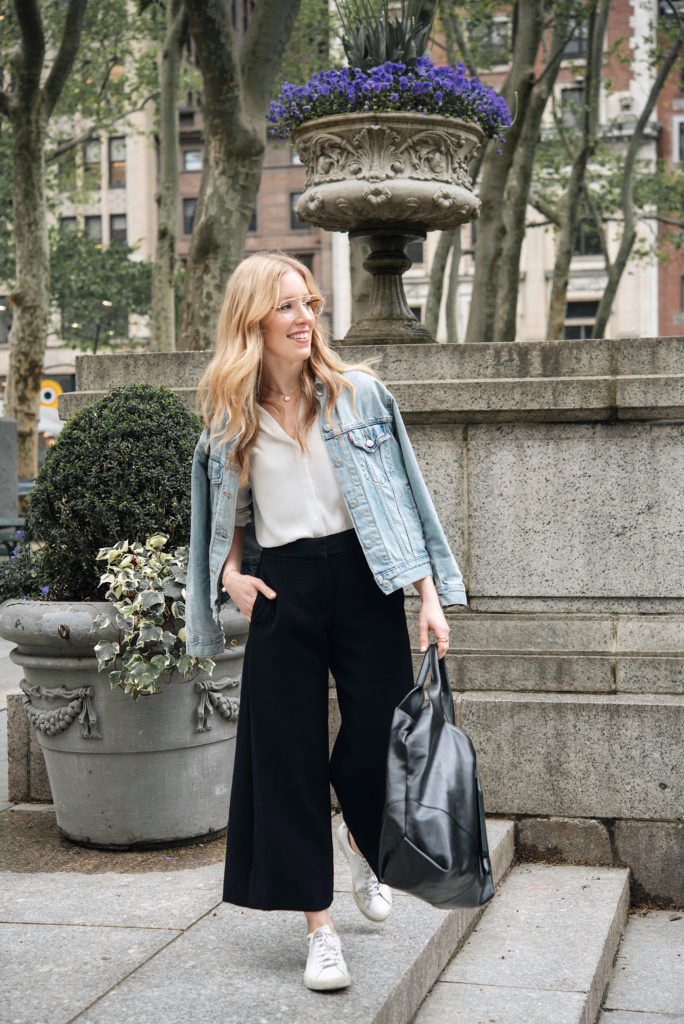 I'm such a sucker for a good white button down tucked into high waisted pants, but I have to be real, with how much I move (and can work up a sweat while I'm working on a shoot or running around the city!), I need tops that are breathable and easy. Silk is not an option for me but I love the look of it.
This silky button down top is absolute perfection down to the gold bar hardware details. You could have fooled me and told me the fabric was silk, but it's actually something you can throw into the wash!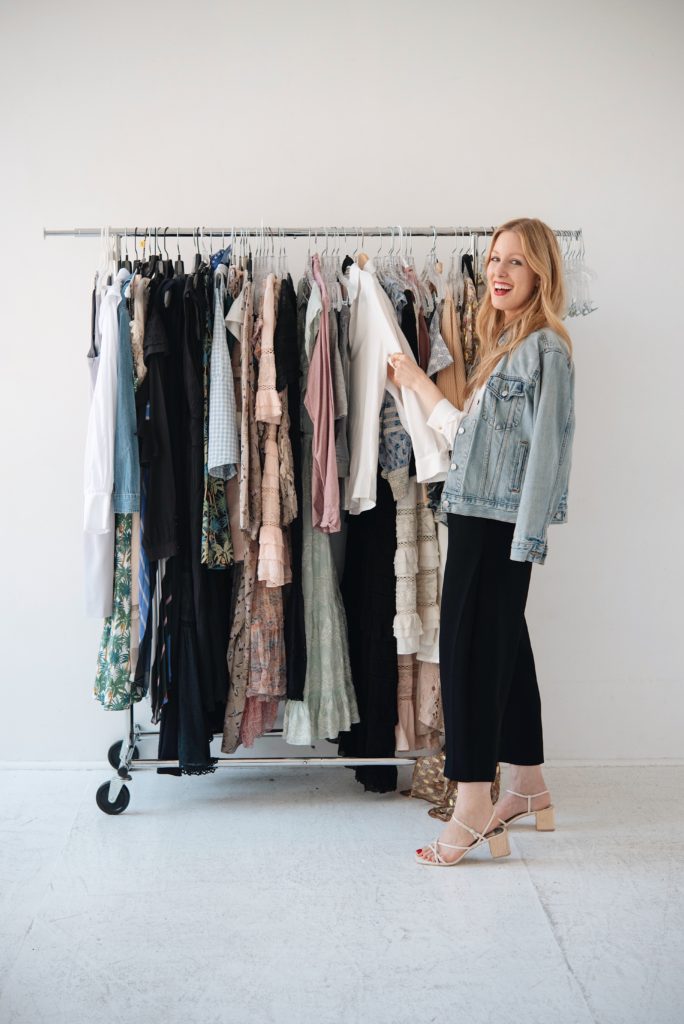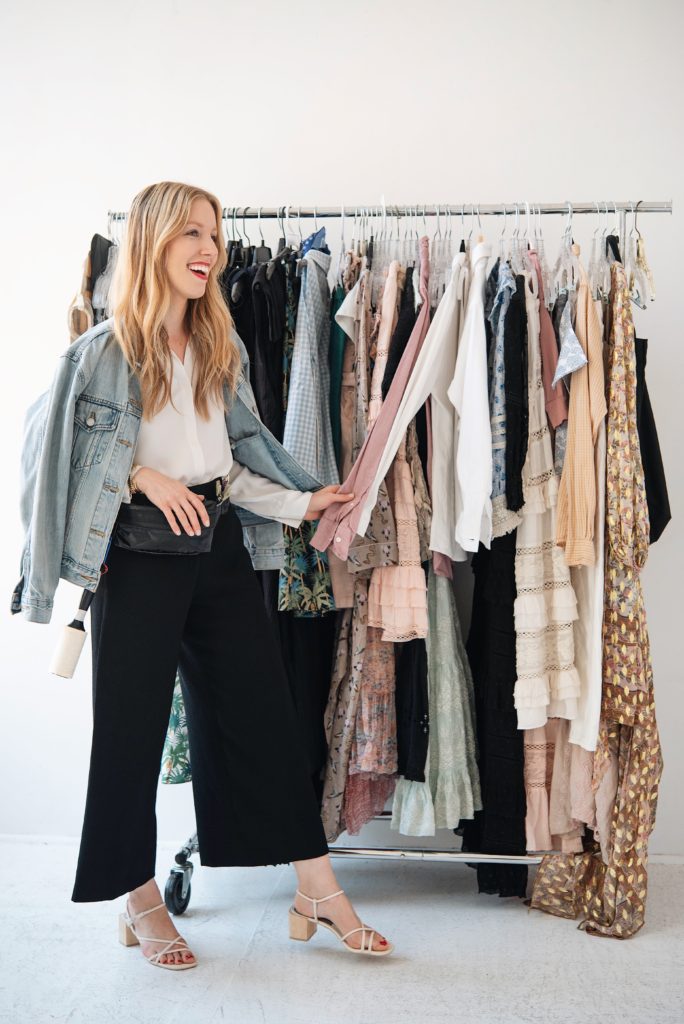 It was so fun trying on everything that my M.M.LaFleur stylist pulled for me at their NYC showroom recently. I loved that they were open to my ideas as well like trying on these pieces I was eyeing (I'm a picky stylist afterall!), though I'm still dreaming about the cardigan she pulled for me that I would totally wear as a dress and this tee that matches the culottes.
If you're not near a showroom to get styled, you can find my favorites below to shop from or order a Bento Box and have pieces hand selected for you and sent to your door. Either way, you have no excuse not to try it out and see for yourself why these are the essentials every woman needs in her life.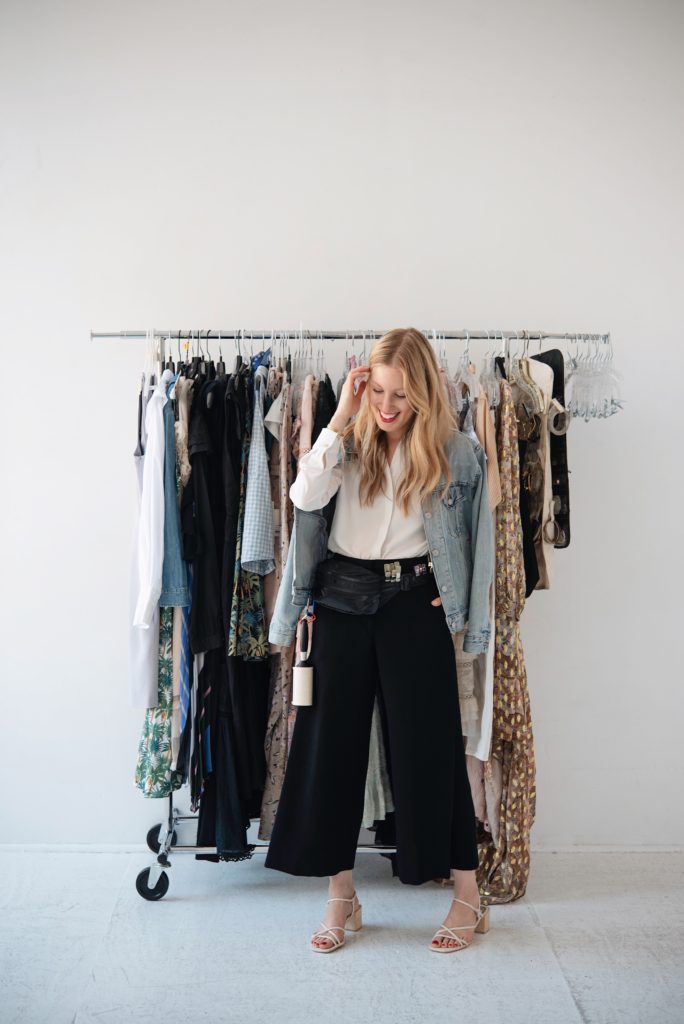 SHOP THIS POST
Thank you M.M.LaFleur for partnering with me on this post. Everything I choose to wear or write about is 100% my own choices and opinions.
Get $50 off on M.M.LaFleur with the code: thenewyorkstylist50
photos by Michelle Rose Photo