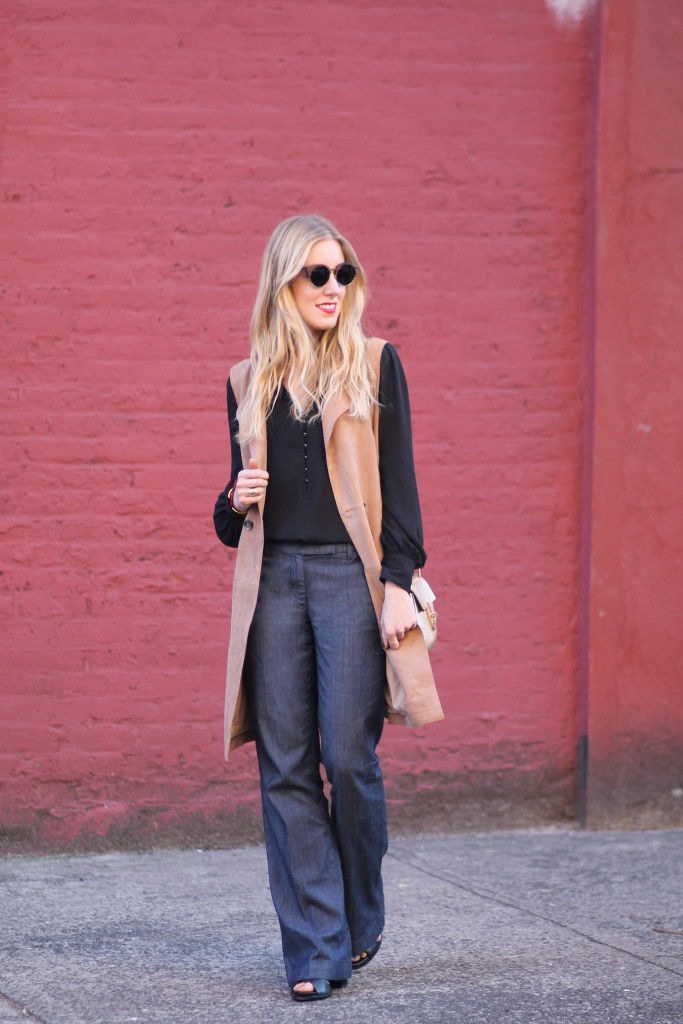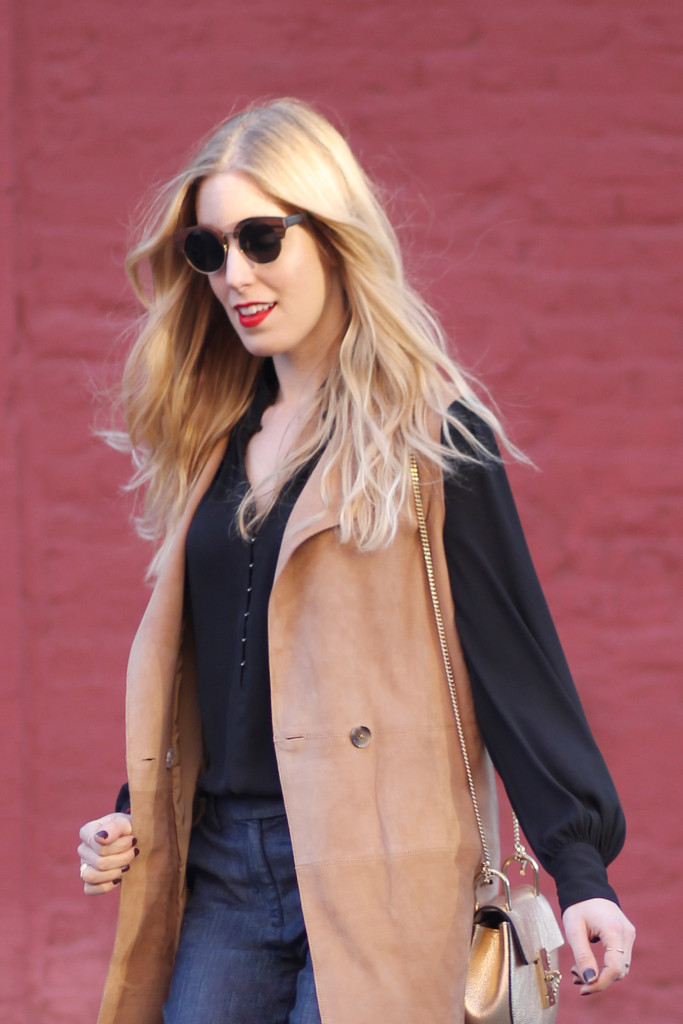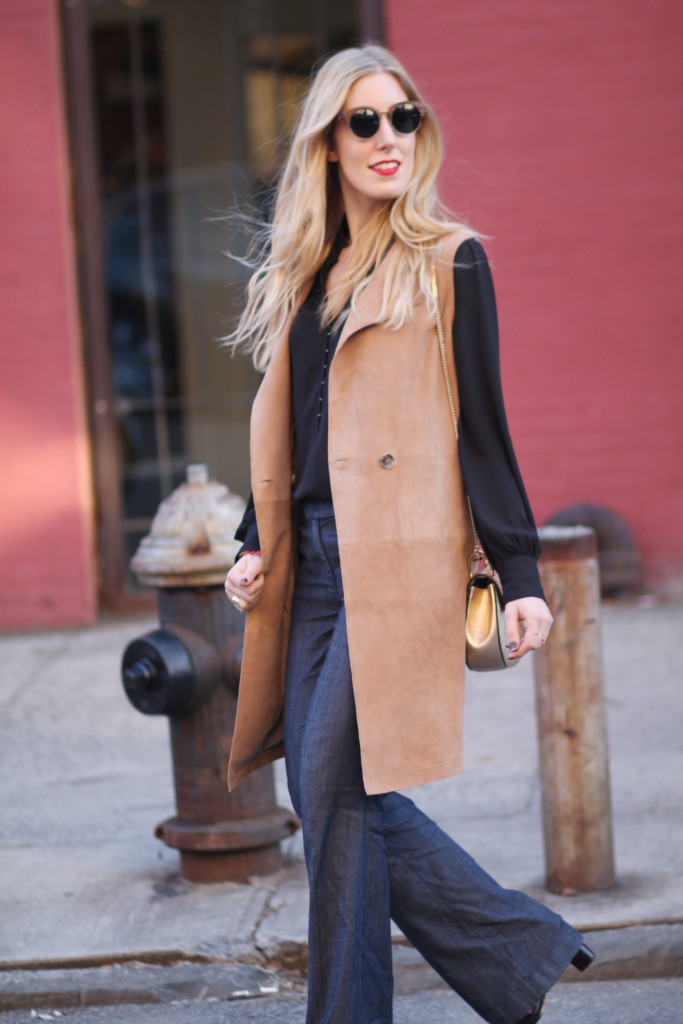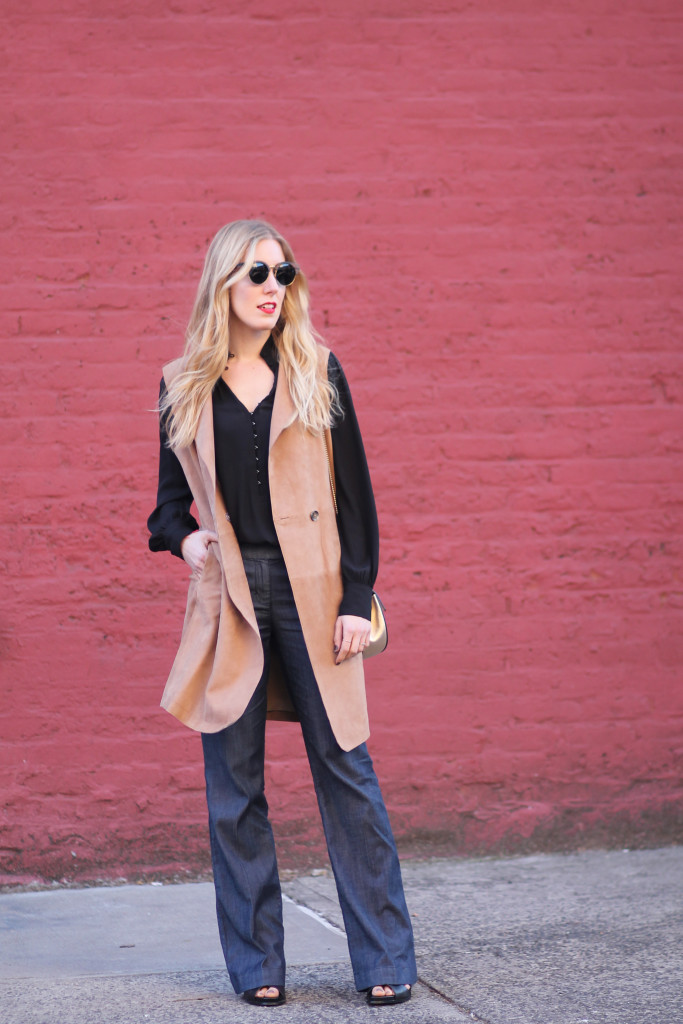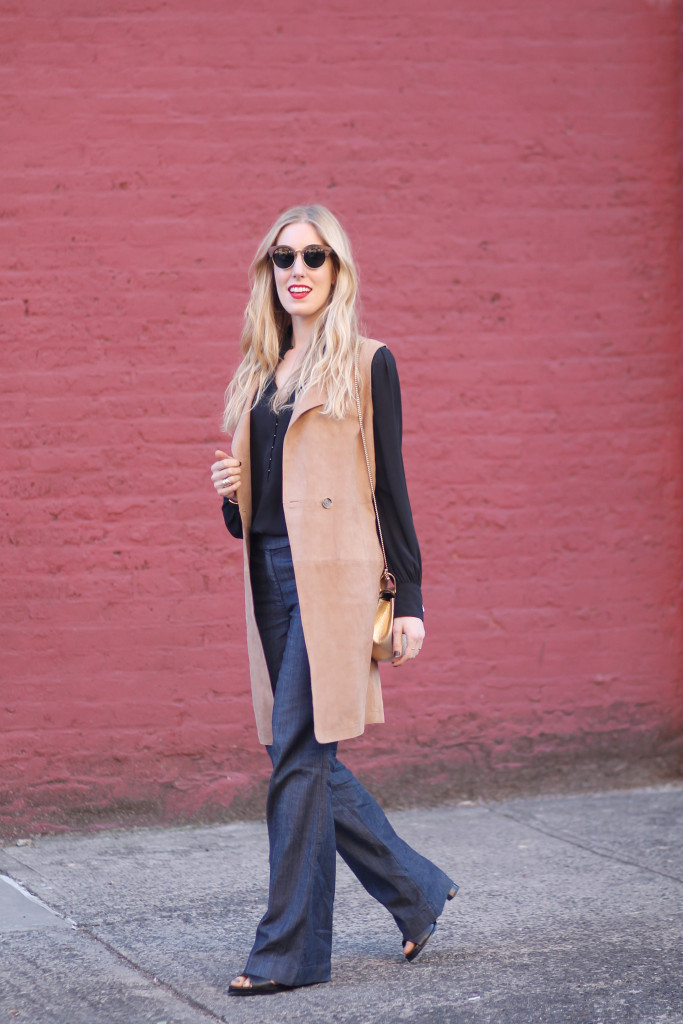 Yesterday kind of, almost, sort of felt like spring finally in NYC. We're definitely at the tail end, but with snow in the forecast this week, it's starting to feel like it's never-ending again. Still, we should only have a few weeks left at the worst and spring will be here before we know it.
I partnered with White House Black Market this season and picked out a bunch of their staples for spring to mix and match with. I already posted about one of their classic pieces I'm loving for spring that will be in most fashion girls' rotations, the denim trouser.
One of my favorite pieces of all was this sleeveless suede trench. It's such a versatile, classic piece, but the suede make it even more luxurious than the typical trench and the fact that it's sleeveless gives it an updated edge. The trench will surely be the one item you need for spring because it's a classic piece, but there are so many good updates on this classic out now. The best part is that with the robe coat trend, it's totally acceptable to not take it off, as it's part of your look, right?
I decided to wear my trench without the belt that it came with and more like a vest to create a slimming long line with my outfit, which I wore to a photographer friend's clothing swap on Sunday. It kept me warm and felt like it completed my outfit. I topped it over what will surely be the biggest trend for next fall, the Victorian style blouse. (Trust me on that one, nearly every show had one!). These styles all feel current, yet they are all foundation pieces to build on a fabulous, classic wardrobe that can all be worn together or with other items. The best part is that while they're on trend, they're not overly trendy, so you'll have them for years to come.
STYLIST TIP: You don't have to (and in my opinion, shouldn't) keep the strings on that hang the self belts on your coats and dresses. Belt loops are one thing, but the strings are put there to keep the belt together with the garment when it's being merchandised or sold, but they're not necessary otherwise. In fact, they may not actually be sitting where YOUR waist sits, so I encourage you to snip them off and put the belt, or even a contrasting belt, where your natural waist hits—or even do without the belt all together. It will make your garment look more luxurious than it already is. 
Check out more of my tips on how to style your trench coat for this spring in the video below.
What's the one item you're splurging on this season and how will you wear it?
Wardrobe courtesy of White House Black Market (all opinions and outfit choices are my own). 
{SHOP THIS POST}