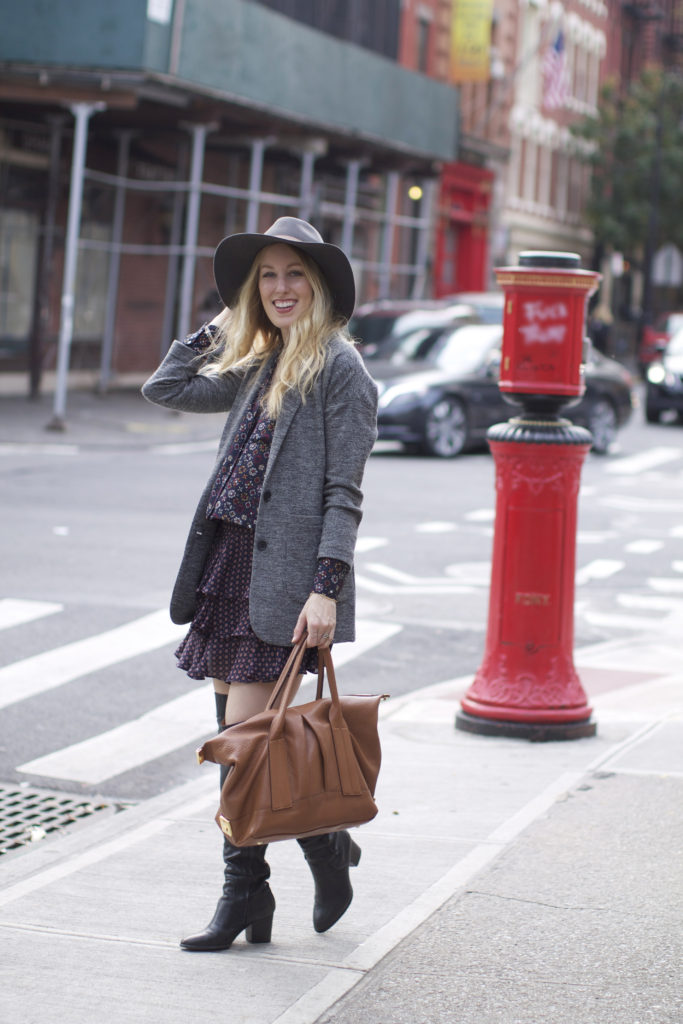 I've been trying to move on from the "election hangover" this past week, and while I don't think things will be quite the same for a while, I'm ready to talk about that other alcohol-free hangover we all soon experience: Thanksgiving hangover.
You know what I mean. You spend so much time preparing or traveling for it. You want to dress up for the occasion, but you tend to over-eat and want to be comfy, especially around the waist area, without having to wear fancy sweatpants. Not sure what to wear for Thanksgiving or all of your upcoming food-fest celebrations?
My solution is usually a polished flowy dress that when your stomach expands, it won't even show. Dresses are always a good solution, but one thing to consider—especially in New York, is that we have no idea what the weather will be like a week from today. It could be 65 or 35 degrees. My case for the over-the-knee boot goes for the win once again. It will keep your legs warm without the restriction of tights or pantyhose (which I don't endorse the latter no matter what).
While you want to be put together, if you're like me, all you want to wear by the end of the night is a big cozy robe. I just discovered the polished but unfussy new line called Becken, which is basically like a dream closet of everything you could wear to work, but feel as comfortable as you would in your pajamas on the couch.
I recently stopped by their trunk show in the West Village and while I had no intentions of doing anything but checking out this new collection, I left with this gorgeous blazer that I've been LIVING in since. I first spotted it on fellow stylist and blogger, Jenny Greenstein, who introduced me to the brand, but she opted for more of on an over-sized version. I love that this one I can wear to work (which I did twice this past week!) over everything from a dress to a tee and jeans. The soft, warm fabric feels so comforting, but the structure makes me feel like I'm still put together. I know this Thanksgiving I'll be thankful for that.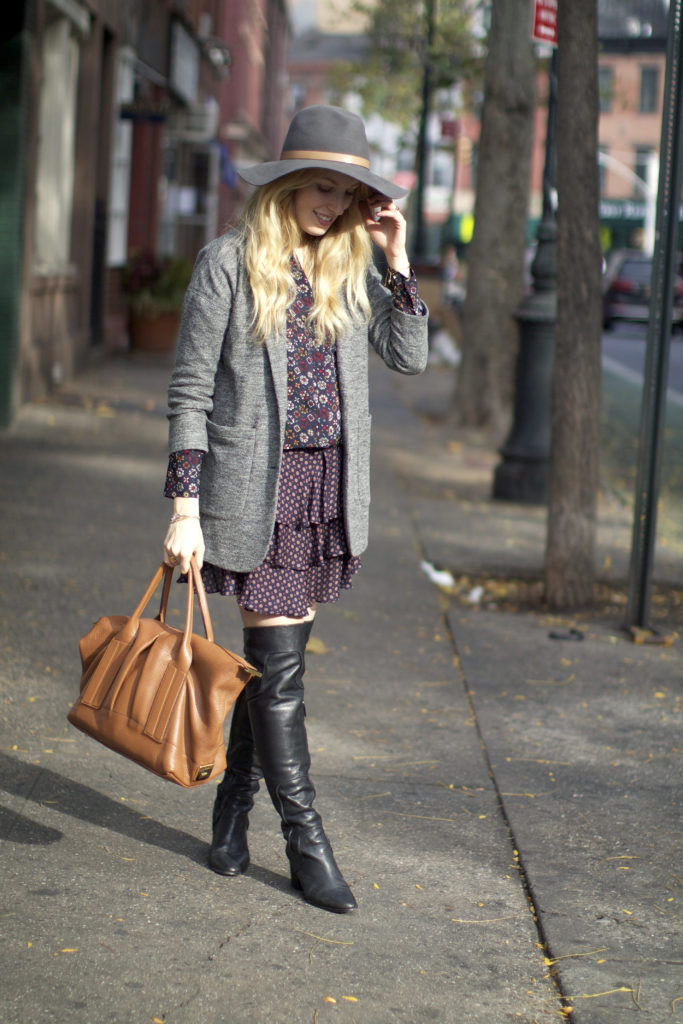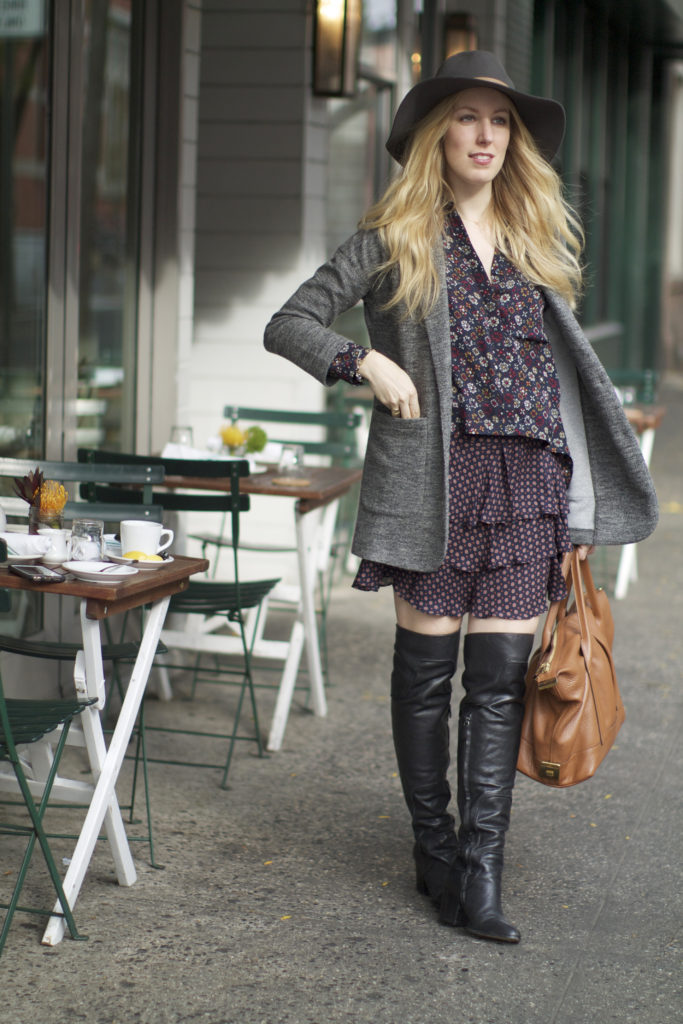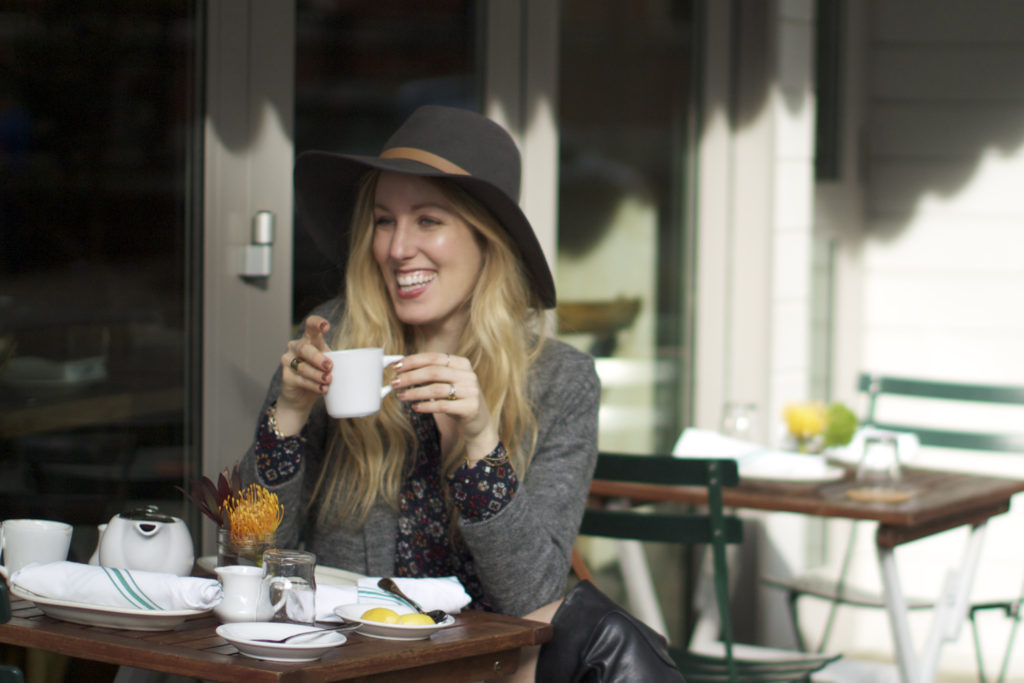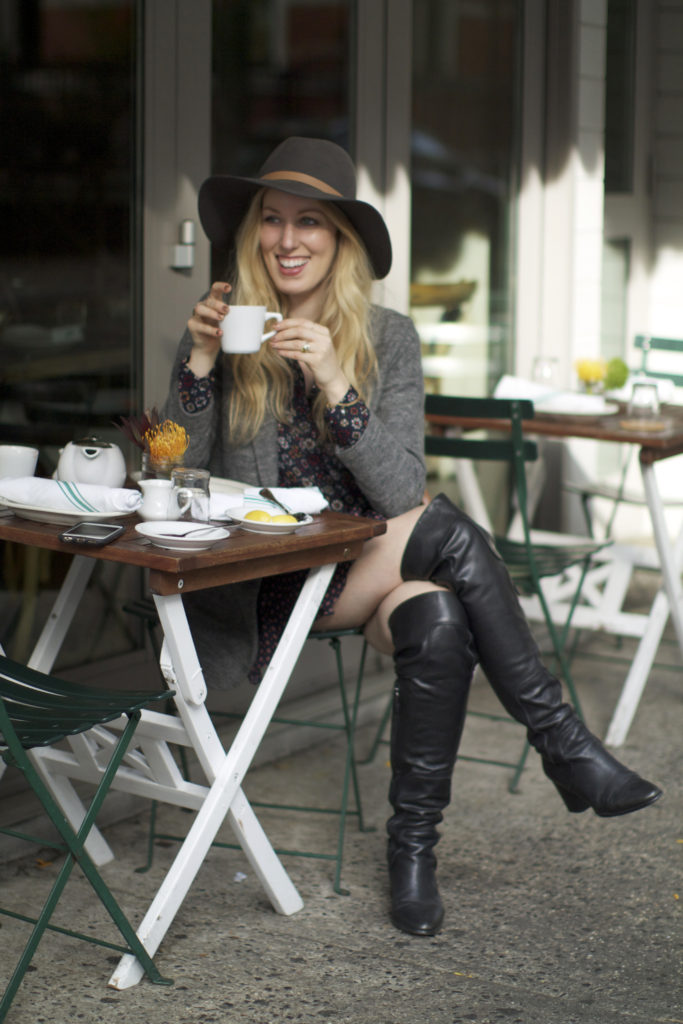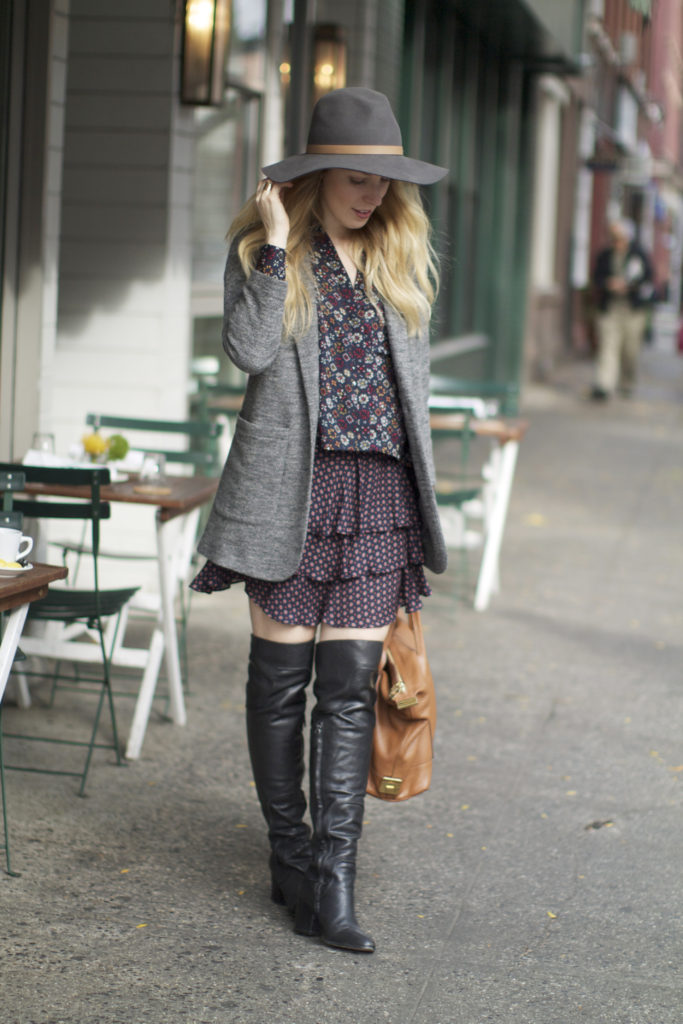 Becken blazer // 10 Crosby by Derek Lam 2 piece look (top and dress worn underneath) // Rebecca Minkoff over-the-knee boots // Joanna Maxham bag (c/o)  // Rag & Bone hat (c/o The Outnet)