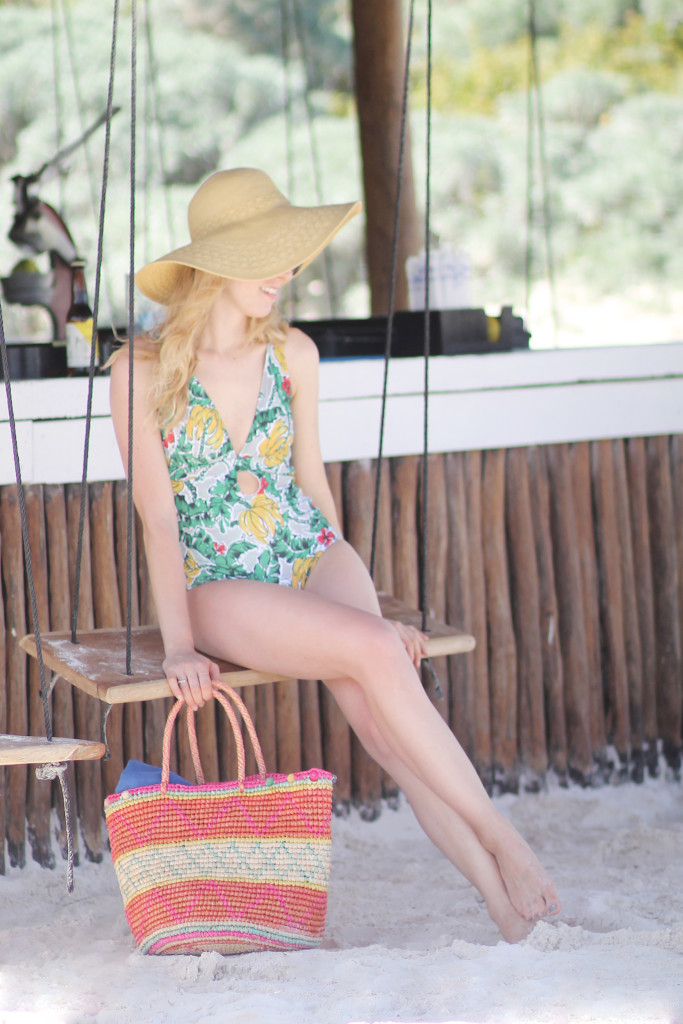 Where to Stay, Eat, Drink, Shop & Explore in Tulum …and obviously what to wear: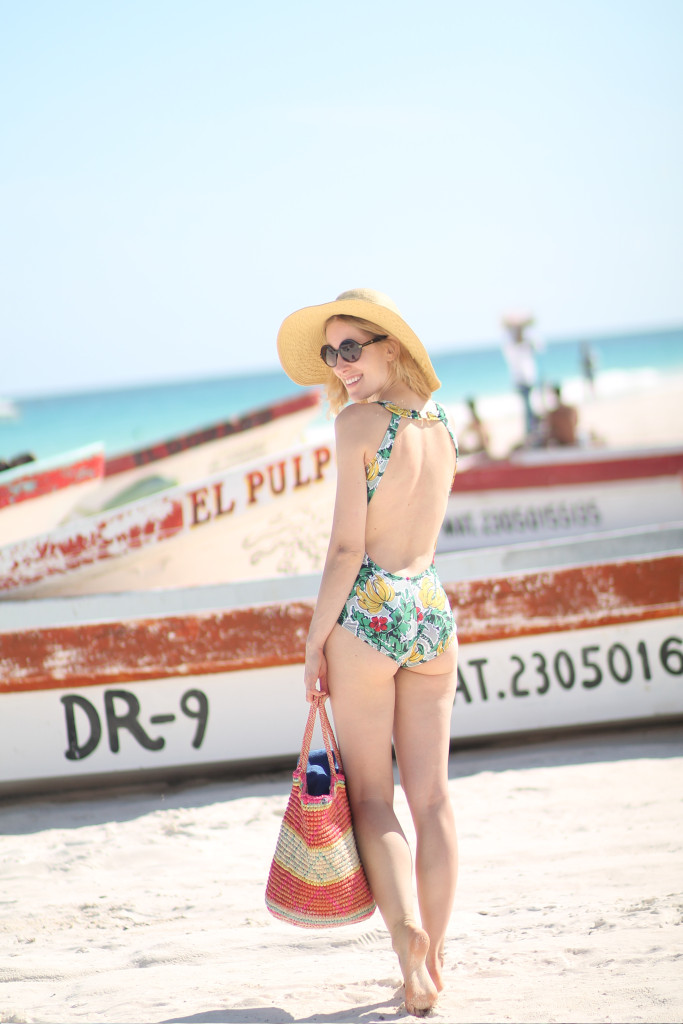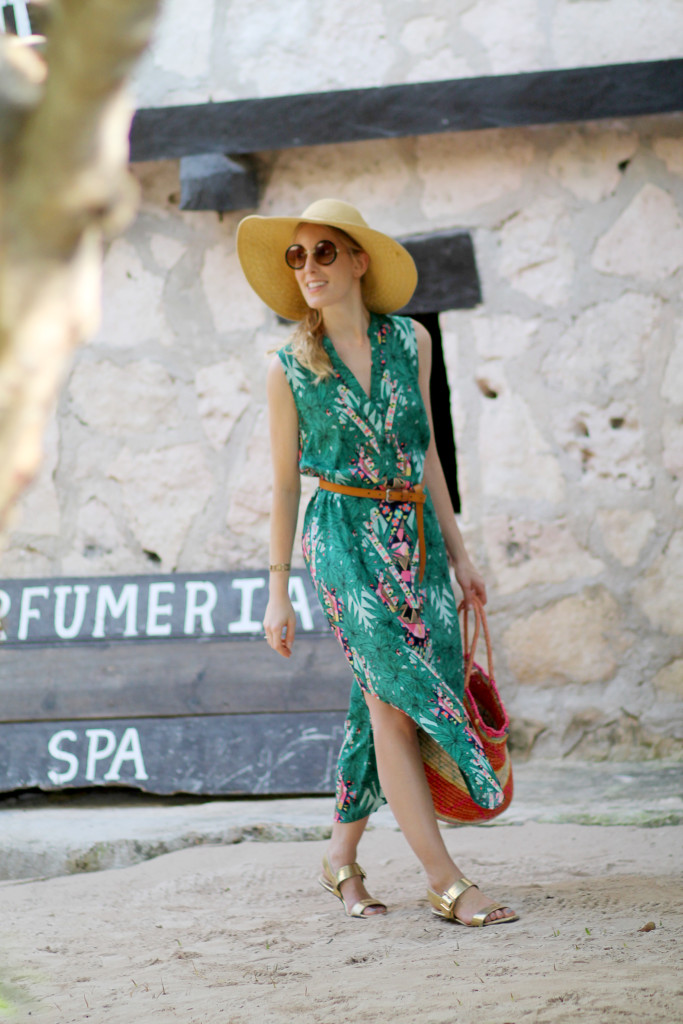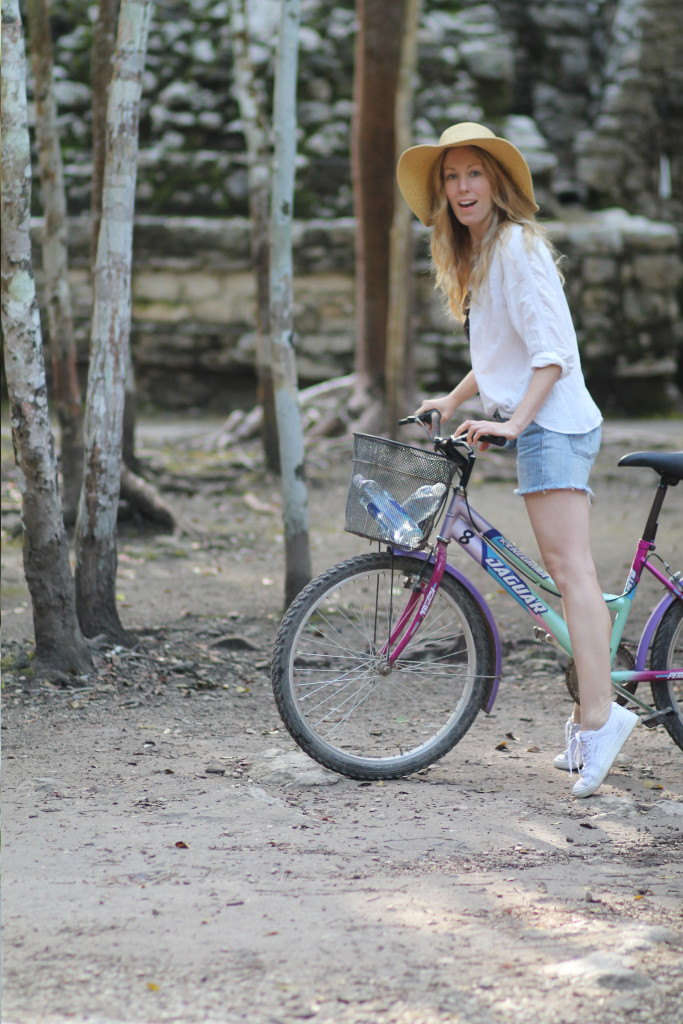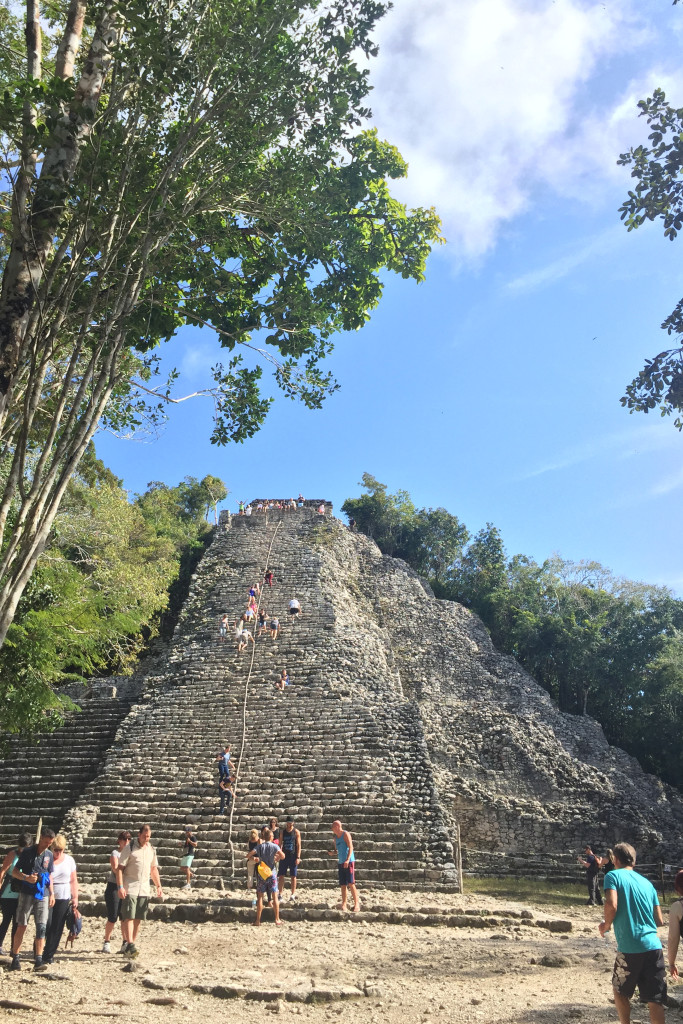 ABOVE // Exploring Coba Ruins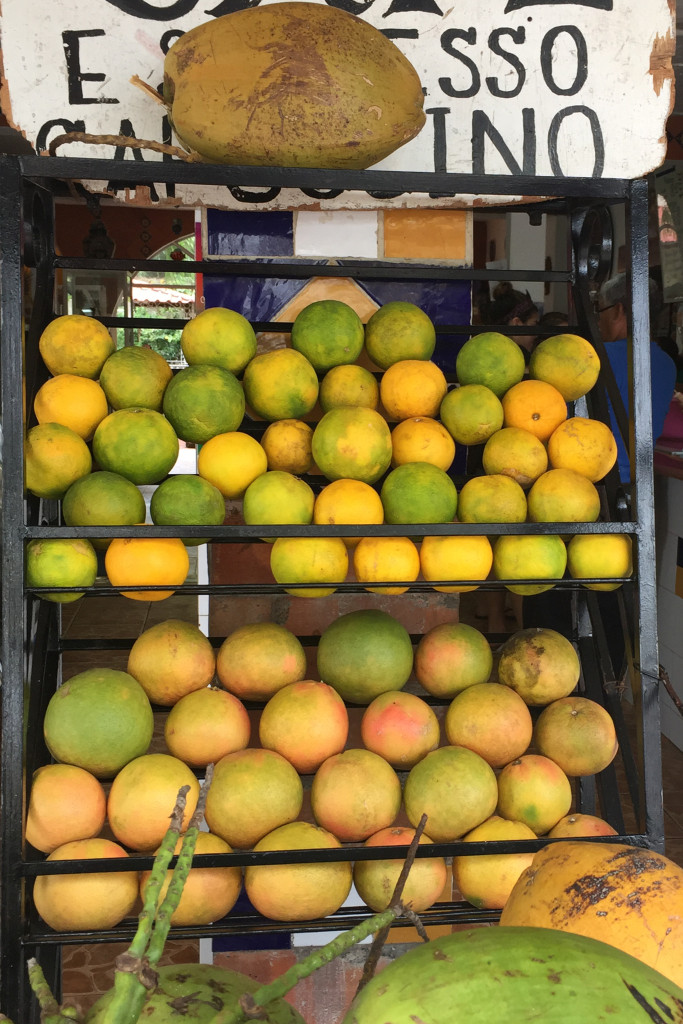 ABOVE // fresh fruit at Flor de Michoacan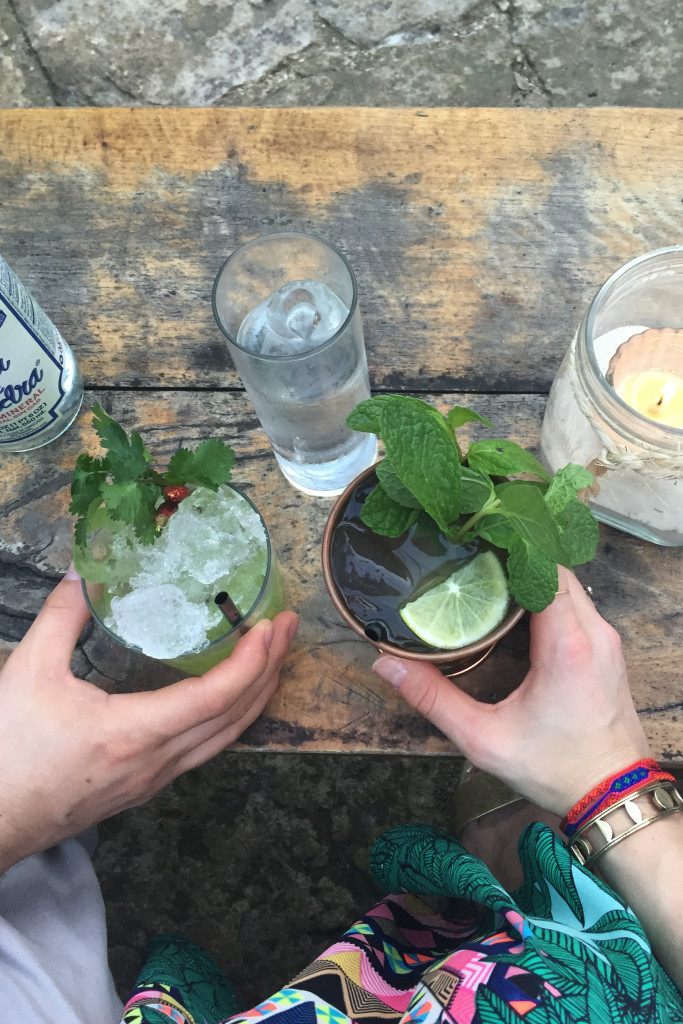 ABOVE // mezcal cocktails at Gitamo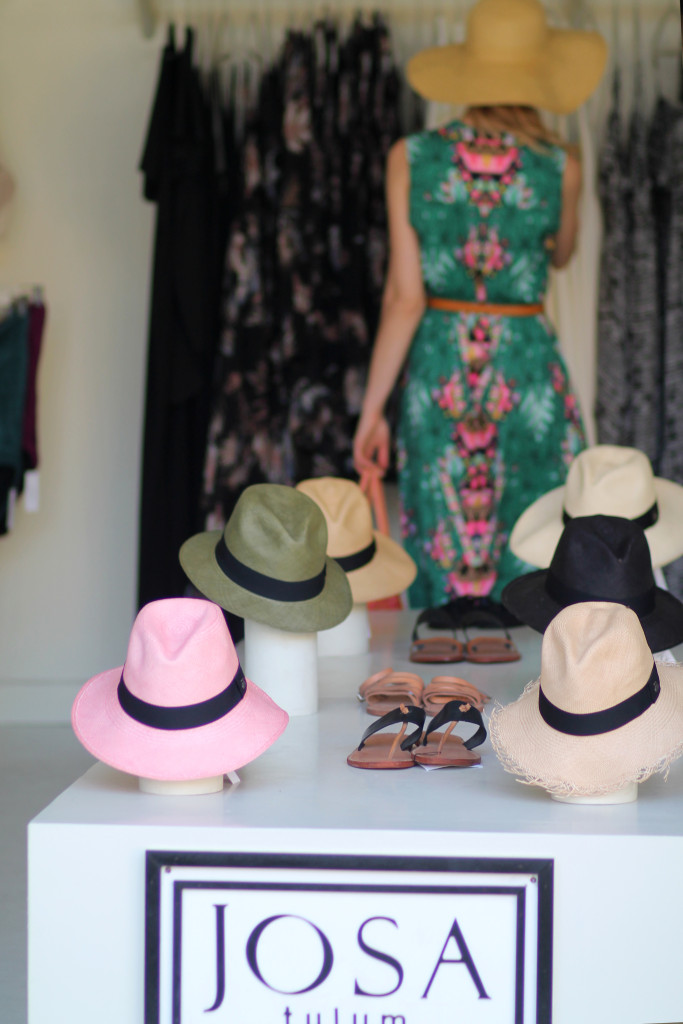 ABOVE // Josa Tulum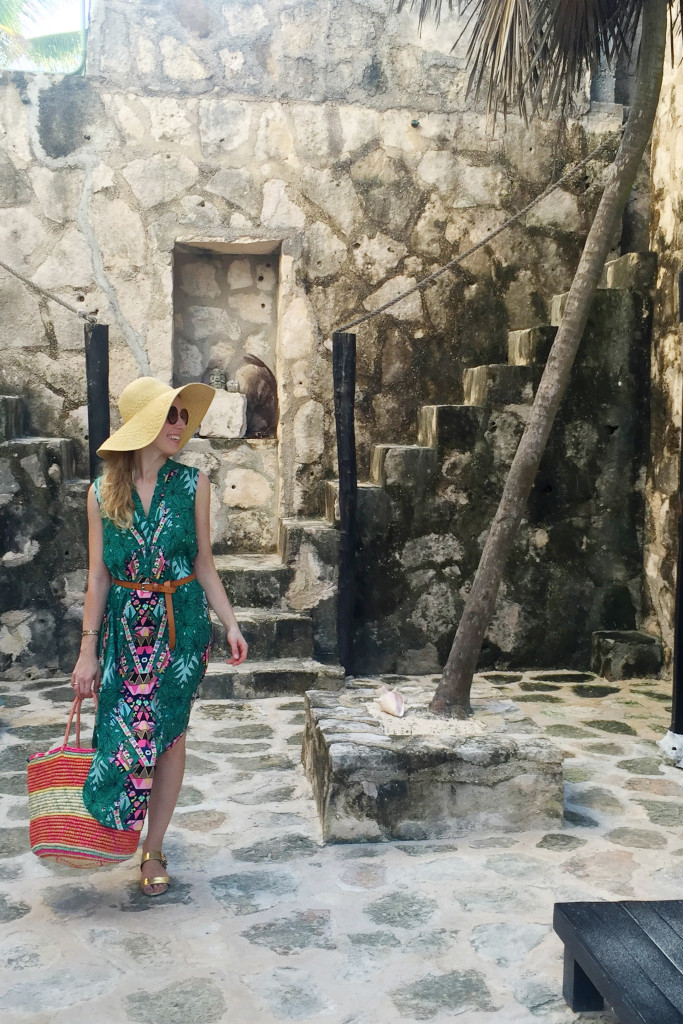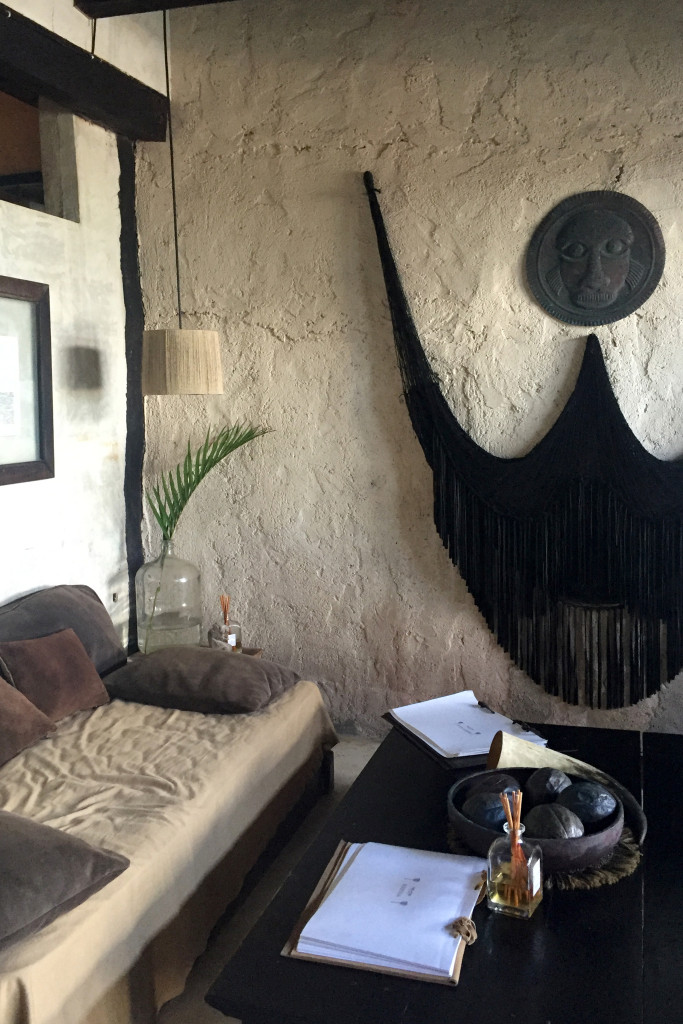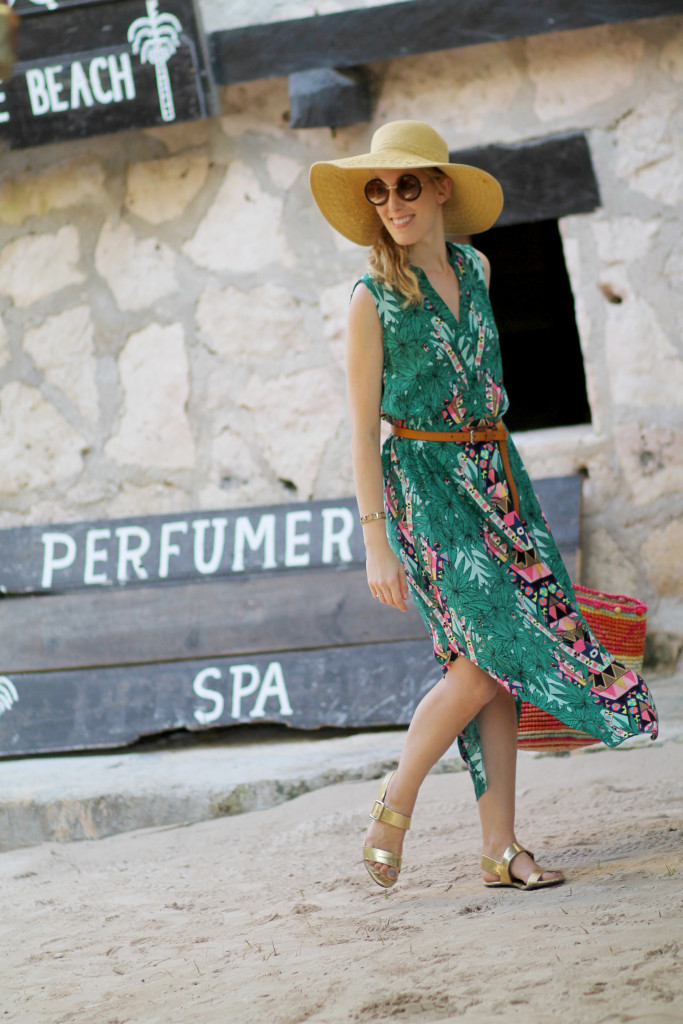 ABOVE // Exploring Coqui Coqui Perfumeria & Spa 
Just an hour and a half past the spring break capital, Cancun, you'll find the former hippie outpost, Tulum, which some are calling "the Hamptons of Mexico." Sure you'll find an array of juice cleansing, vegan eating, yoga-obsessed, eco-conscious travelers, but it's not a surprise that this vacation destination has attracted the most fashionable bohemian jet setting crowd.
Whether or not Tulum has become like the Hamptons, it's definitely a stylish vacation spot. Of course I don't travel anywhere without thinking about what attire is appropriate, so I looked no further than my new favorite resource for last minute stylish designer outfits that I may only wear once, Rent The Runway. I used to only think that I could rent for weddings or events I need a gown or sparkly dress for, but now you can rent looks, handbags, jewelry, accessories, etc. for every occasion in your life.
I wanted a special, but beach appropriate dress to wear going out with the hubby to celebrate 10 years together. I selected the vacation-friendly Mara Hoffman line to wear, but this Mexican inspired printed dress wasn't available in my size at the time of my rental, so they sent a back up dress from the same collection. Unfortunately the back-up ended up being too small, and this one too big, so I brought a belt along to cinch it and it worked perfectly. Even the hubby loved it and I felt like I fit into my surroundings perfectly. I also selected this perfect floppy hat and straw bag, which went with just about everything I wore and was both chic and functional for the entire trip.
WHERE TO STAY:
Villa Pescadores – This is where I stayed and can't wait to go back. Set away from the busier side of the beach, this is like an oasis in paradise. This hidden gem is made up of 18 cabanas on the beach with little frills, but quite possibly the best manicured beachfront and food in the area. Read more about it here.
Amansala / Bikini Boot Camp – The hubby remarked that this popular resort seems to be quite the girl power (emphasis on the power) retreat.
Zamas – One of the original and most "Tulum" spots on the beach and possibly with the best brunch around. With many room options, it's perfect for couples, singles and even families, and according to a producer friend, photoshoot crews.
Coqui Coqui – Don't be fooled by the rustic feel, the popular perfumeria is where the rich and famous stay. With only a handful rooms at this boutique hotel on the beach, they come at a price.
Ahau Tulum – This sister hotel to Villa Pescadores is equally as eco-friendly, but with more emphasis on health and wellness, complete with daily morning yoga (about $18 for hotel guests and visitors) overlooking the beach and a restaurant with a raw and juicing menu.
Mezzanine – A stylish and contemporary hotel with an authentic Thai – Mexican fusion restaurant overlooking stunning views of the ocean.
Papaya Playa Project – "Raw-luxe" hotel with a focus on sustainability…and a young, hip crowd.
WHERE TO EAT/DRINK:
Restaurare – Quite possibly my favorite dining experience in Tulum. Even meat-lovers love this all vegan, locally sourced restaurant. Order the vegan ceviche and one of their many unique juices, while you smell the Copal burning around you, which prevents the mosquitos from ruining your outdoor meal.
Hartwood– I was told to go to this acclaimed and most popular (and pricey) Tulum restaurant by many and to arrive an hour before it opens to get a seat here. We arrived at 4pm just to be put on a waitlist for when the doors opened at 5:30pm. We returned just for the hostess to say they were booked up for the night and next time to come at 2pm to put our name down. Other tourists we met said it was "overrated" and a friend that had dined there just a couple weeks prior called the food "inedible," but with the menu changing daily, I may try it next time just to see what all the fuss is about.
Posada Margherita – While we didn't eat here due to my shellfish allergy and the hubby being gluten-free and the menu being comprised of nothing but pasta and shellfish, it was one of the most charming spaces we encountered on our trip. It's perfect for those who get sick of eating Mexican food every day (which I don't) and looking for a restaurant with a trendy, dare I say Brooklyn vibe.
Ziggy's – Go for Mariachi Tuesday to get your money's worth on this pricey, but good meal.
Villa Pescadores – A local mentioned that the hotel has the best chef on the beach and I think he's right. Quite possibly the best fish tacos I've ever had. Go for lunch at the beachfront bar and grill.
Flor De Michoacan – Hole in the wall juice spot in downtown Tulum has simple but fresh juices and smoothies with a back patio that will make you feel like you're somewhere in Europe.
Gitamo Tulum – This mezcal bar has some of the best food, drinks and atmosphere around the beach. They kindly let us in while they were closed for a private mezcal tasting and let us stay for drinks and small bites. Try the mezcal mule (pictured above).
WHERE TO SHOP:
Josa Tulum – If it didn't feel like you were in the Hamptons enough, go shop at Josa, which has vintage inspired resort wear (curated from a former New Yorker go figure) that it appears half of the beach goers are wearing.
Coqui Coqui – This perfumeria, boutique and spa doesn't come cheap, but it's one of the most unique places to shop on the beach. I stocked up on their mosquito spray for myself and gifts, but I wish I had splurged on one of their high quality perfumes, candles or other scents.
Mr. Blackbird – Some of the most beautiful handmade jewelry you'll find on the beach.
Caravana – If my life were a store, I'd want it to be this one—if I could afford it. With effortlessly cool caftans made from airy cotton reminiscent of mosquito netting in just about every muted earthy color and cool sandal collaborations from a brand otherwise found at Barney's, this shop is the ultimate stylish boutique on the beach.
La Llorona – This artisan and antique shop on the strip is where I stocked up on my little souvenirs like friendship bracelets and Mexican worry dolls.
WHERE TO EXPLORE:
Tulum Ruins – Walk or rent a bike down to this site and either get a local guide to show you around, or explore on your own. We spend no more than an hour here because even if  you're Justin Beiber, you can't climb on any of the sites.
Coba ruins – Rent a car and go right when it opens at 8am to avoid the crowds. Rent a bike when you get there and explore on your own, while eavesdropping on some of the tours. Climb to the top of the largest site, but realize that getting up is the easy part!
Gran Cenote – On your way back from the Coba ruins, stop by here for a dip in the cleanest, most magical water. There are cenotes (meaning "sacred well," basically sink holes of pure water and caves) all over the region, but these are probably the most popular and established. Rent snorkel gear (and a life vest if you're not an experienced swimmer) and a locker to stash your belongings and explore on your own. If you're a diver, this is scuba heaven. Once you get past the icy water, it's one of the most unique experiences you'll have.
Sian Ka'an Biosphere Reserve – My biggest regret on our trip was not going here, but I've heard amazing things about it.
Tulum Art Club – This trendy artisan coffee shop and art gallery in downtown Tulum feels like it belongs on the trendy strip, but with venturing out for.
Rivera's Kitchen – An experience not to be missed: a cooking class with a local. Read more about it here.
STYLIST TIPS: 
-Don't wear nice shoes or heels to Tulum! Most of your time will be spent walking, biking or on sand. Heels are nearly impossible and shoes will end up getting destroyed.
-Bring along a big floppy hat or count on buying one in the shops. The sun is much stronger in Mexico and there's not much shade around. 
-Definitely opt for sneakers or comfortable shoes while exploring any of the ruins. I witnessed people wearing flip-flops opting to go barefoot while climbing the ruins.
-Bring an umbrella or rain poncho. When it rains, which it did almost daily, it rains hard.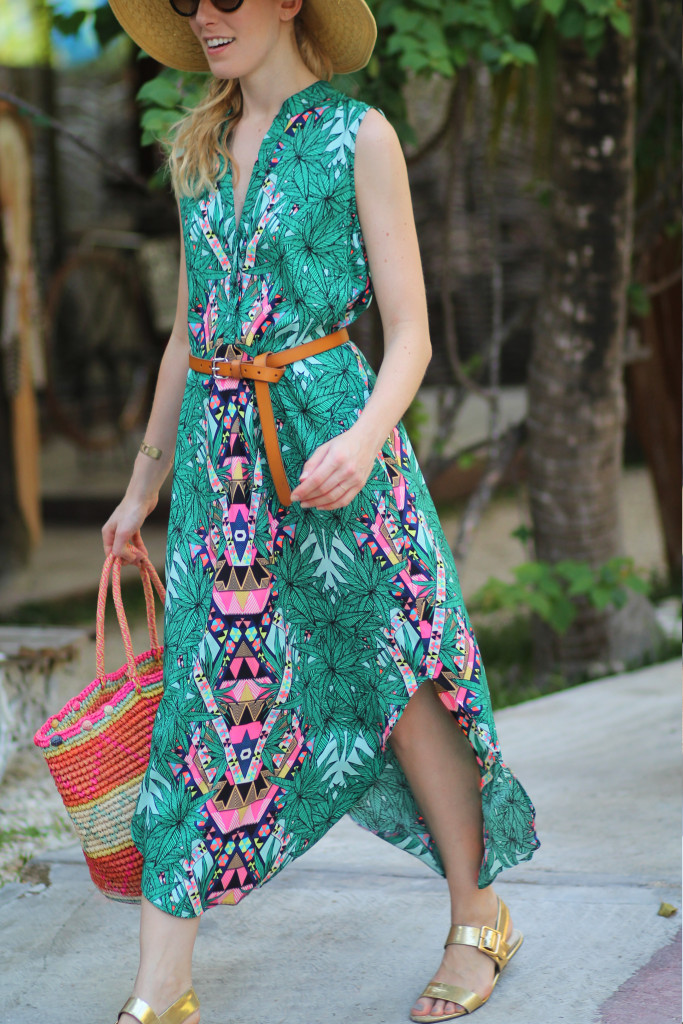 K.Belo swimsuit (c/o) 
Sensi Studio bag, Echo Design bag, Mara Hoffman dress all via Rent The Runway (c/o) *Sign up for 20% off your first rental with the code FIRSTRTR20P