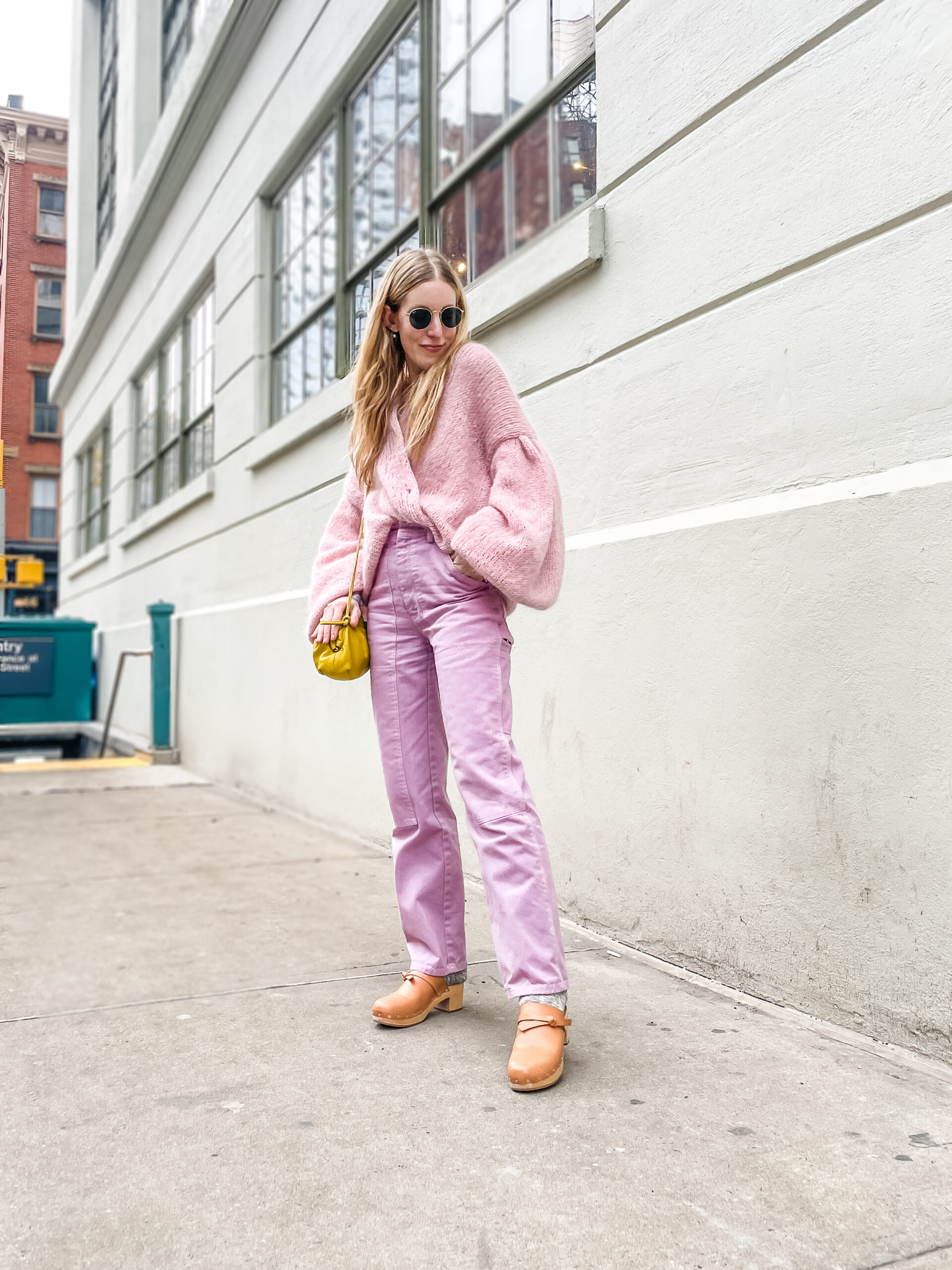 I've been so busy keeping up with Instagram… and now TikTok… and also having a #PandemicBaby these past couple of years keeping me busy, not to mention my whole family getting sick with everything going around the past few months (luckily not COVID), I completely lost sight of the platform that started it all, my blog. So this week I'm launching a regular thing: 5 FRIDAY FAVORITES
Do people still read blogs anymore? I'm not sure. Drop a comment below or send me a message to let me know! Better yet, please subscribe so you can be sure to catch my sporadic posts. I promise they'll be fun and worth the distraction.
In case you're like me and you check Instagram like every hour, but somehow "don't have time" for blogs anymore, I'm going to try something new here I've been meaning to do for my past ten years of doing this (yes, I've been blogging for a decade this past year!!!).
Every Friday I'm going to feature a quick post of favorite things I've been loving lately. They won't be a heavy lift for me, and certainly not for you to read, but it's one step beyond following me on Instagram to get all my linked favorite things at once!
So without further ado, here they are for this week:
5 FRIDAY FAVORITES
1) I LAUNCHED A PODCAST!
Okay, so I'm totally doing a shameless plug, but in case you missed it, I LAUNCHED A PODCAST!!!!!! It's been a passion project with my dear mama friend, Amanda Mintz, that I am so proud of. It's the podcast I've been wanting so badly to hear so I selfishly created it because I wanted to hear how successful mamas do it all. MOM GOALS THE PODCAST is an unfiltered look into motherhood through the lens of the working mom and mom bosses, all while figuring out the journey of how we got to where we are and how we juggle it all—even if we aren't. We've had some incredible mamas on so far, and can't wait to share the ones we have on deck including the woman known as the "Queen of Chill," the editor-in-chief of Seventeen Magazine, and one of my favorite fashion designers. Have a listen here and while you're at it, please rate, review and subscribe and I'd be so grateful!
2) MY NEW ADDICTION FOR GLOWY SKIN
2022 is my year for having the best skin of my life. That's the goal since I'm finally done with breastfeeding and pregnancy after like 6 years, so between microneedling, and my skincare routine, I'm also focusing on it from the inside out. I'm taking Pique daily Radiance vitamin c packets and having their matcha daily* and I seriously have been glowing to the point where I'm getting compliments on my skin for the first time in years! I'm officially hooked!
*Please note that it is an affiliate link, so I do get kick back with every purchase, but you also get a discount so win-win!
3) THE MOST GORGEOUS KNITS I'VE EVER SEEN
My friend Nicolle recently sent me an Instagram post exclaiming that the sweater on the model was so me. She was right and I started following Runo Store and their luxe sustainable knits. They kindly sent me two pieces I cannot stop wearing. In fact, I wore two of them to fashion week (including the pink sweater above). I've never been stopped so much by people over my knits as I have over these. The best part is that they're sustainably and ethically hand knit by artisans and each piece lets you know which woman knit yours!
4) ECO BASICS FROM AMAZON
You may have seen that I rang in the new year with a 30 days of eco swaps challenge on my Instagram, and most products were actually found on Amazon. I got some flack for that, but Amazon is taking steps towards being more climate friendly. Did you know that you can even contact their customer service to have less packaging in your shipments (it works)? You can see which items have a "climate pledge friendly" badge while you're shopping to be more conscious. I'm so excited that Amazon is now launched a line of sustainable staples called Amazon Aware and I want it all. I included my favorites from the collection in my Amazon Storefront here.*
*Please note that it is an affiliate link, so I do get kick back with every purchase
5) THE SHOW I'M CURRENTLY WATCHING ON NETFLIX
I totally binged on Inventing Anna after having Euphoria withdrawals. I remember reading the article in New York Magazine years ago and was like 1) did this actually happen 2) how did this girl get away with this 3) why didn't I think to becoming a swindler in my 20's while living in NYC? JK to the last one, but it's fun to watch the whole story and see all of her polished, upscale looks.
xLiz / THE NEW YORK STYLIST