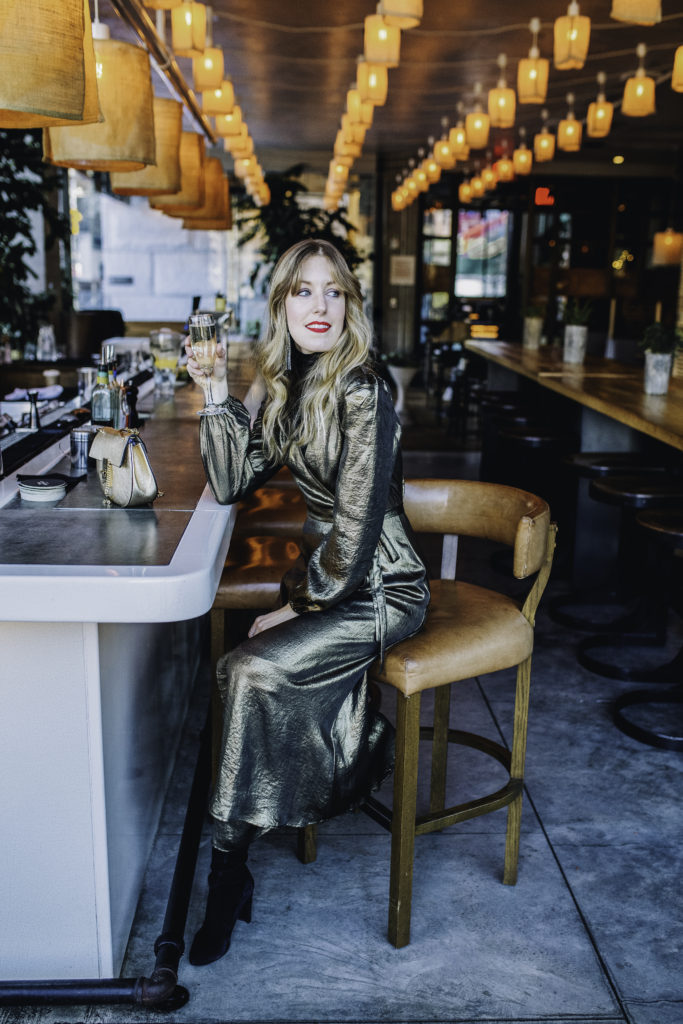 dress: & Other Stories (c/o) |turtleneck: old, similar here |boots: Stuart Weitzman | bag: Chloe
I'm not going to tell you all about the dresses / outfits you need for New Years Eve, though if you still haven't found something yet, then check out my picks below. There's still time!
Now that I'm older, wiser, and a mom, I'm over sacrificing comfort for fashion. I want both. I'm going to share with you my tricks how to keep warm and stylish in a festive frock. Of course some bubbly may help, but here are some sartorial hacks to dress for the occasion without freezing your tush off for your New Years Eve.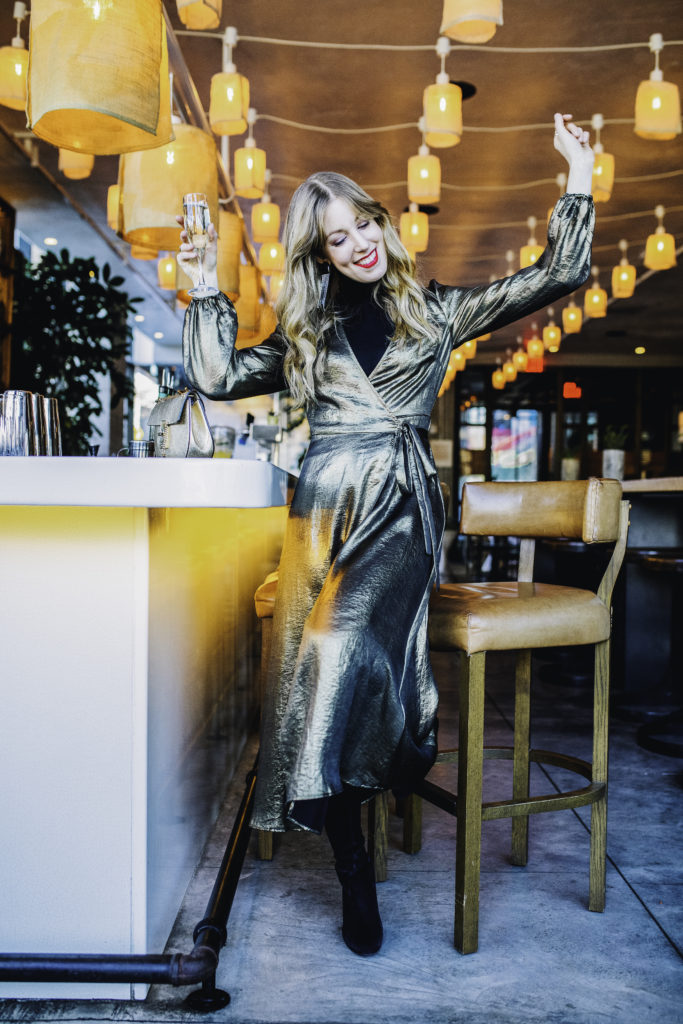 [1] Layer a turtleneck under your dress
I know it may seem casual, but you'd be surprised how a black turtleneck can turn a sexy dress into a well, interesting and still sexy dress. 
This one is so basic, in a good way, that you can wear it all season long too.
[2] Heat Tech Tights
If you don't know, now you know. Heat tech tights are basically how I  survive winters in NYC. I even layer these under my jeans on the coldest days. It really does keep your body heat in and makes a hug difference—but no one will be able to tell. 
[3] Over The Knee Boots
Along with Heat Tech, OTK boots are my go-to way to dress up in the winters while keeping my legs toasty. These boots are a splurge, but are worth every penny with the amount of wear I get out of them, not to mention how comfortable they are to wear all night. I found a few pairs for half the price too. You can try out a similar more affordable pair (trust me they're still worth the investment with the cost per wear).
[4] Add A Fun Sock
If you're like me and just can't do nude stockings socks are a great way to add a little warmth and a fun surprise to your look. Try something like these glitter socks coming out of your booties or these net socks with your heels.
[5] Don't wear a dress. Try pants / a jumpsuit.
Pants or a jumpsuit can be just as dressy if done right. Look for a tuxedo or satin style pant or a dressy jumpsuit and you'll be comfortable, warm and stylish!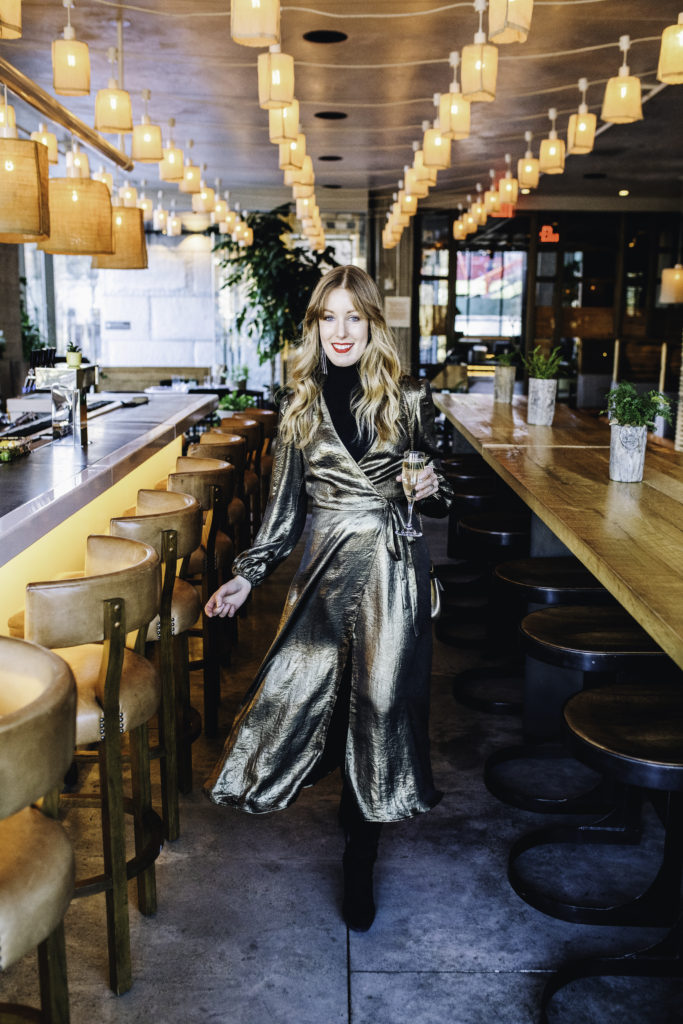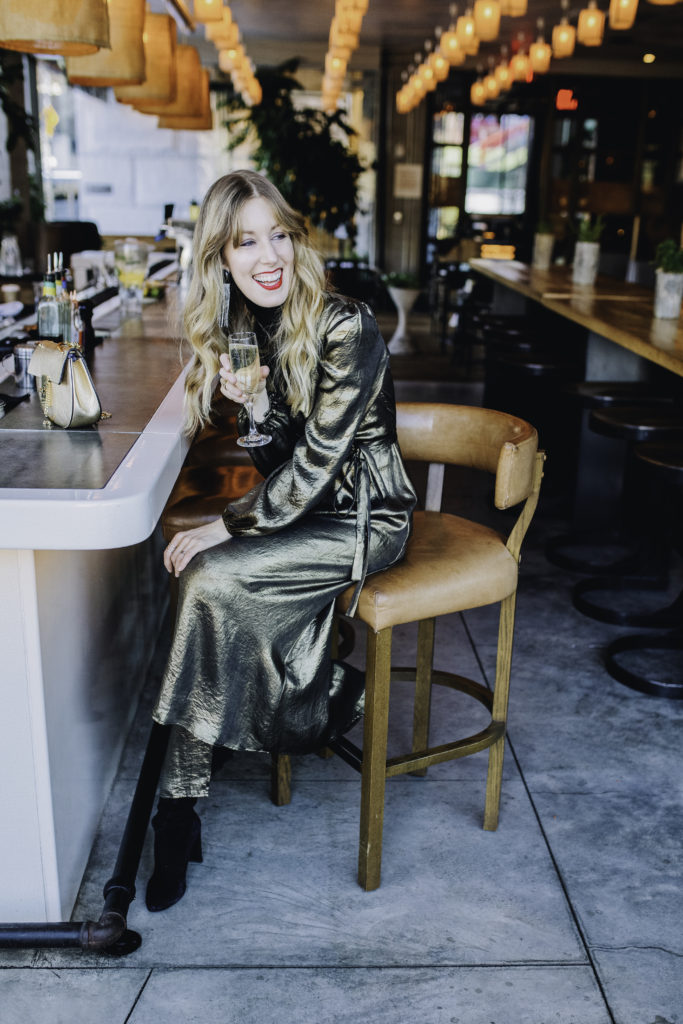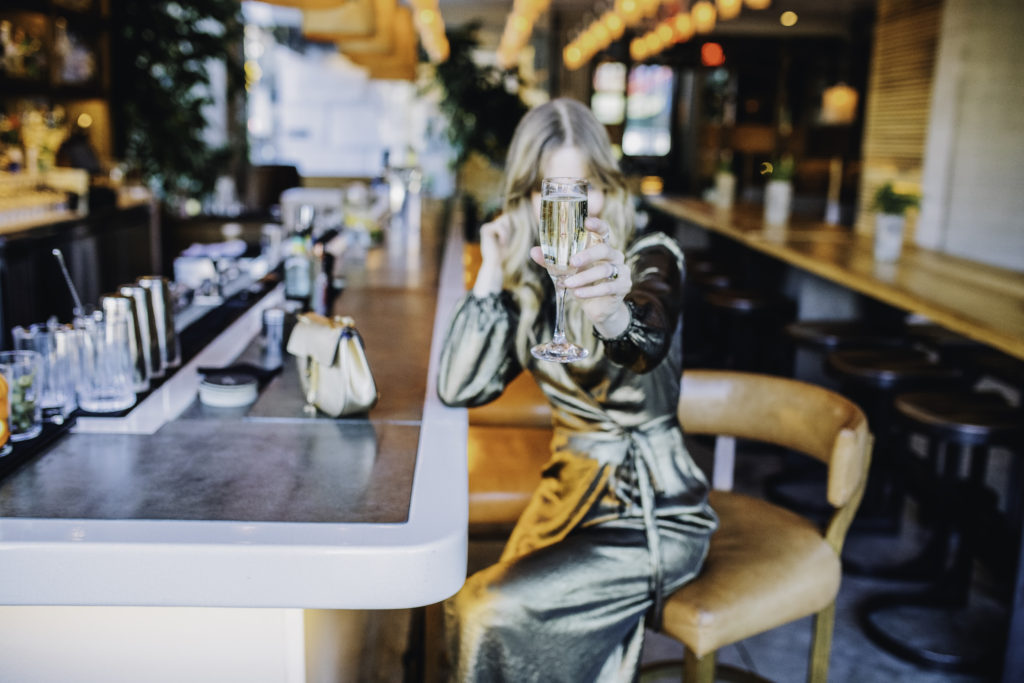 Cheers and have a happy, stylish and warm New Year!
Thanks for all your support this past year! Please let me know what you'd like to see more of in 2019 in the comments below, via email or on social media. xLiz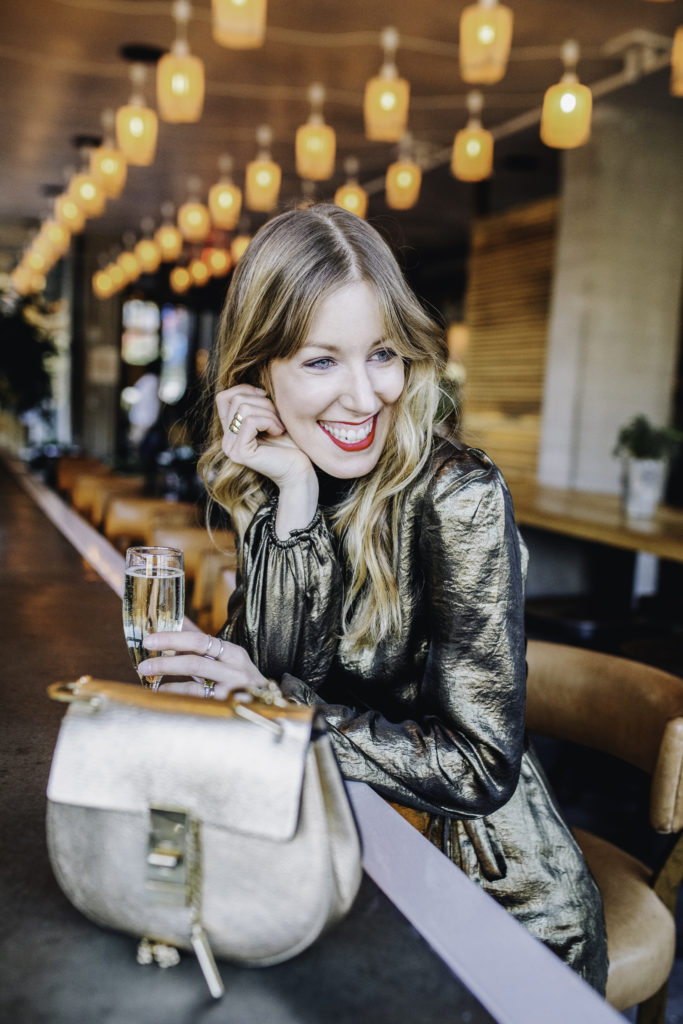 SHOP THIS POST
photos by Rima Brindamour