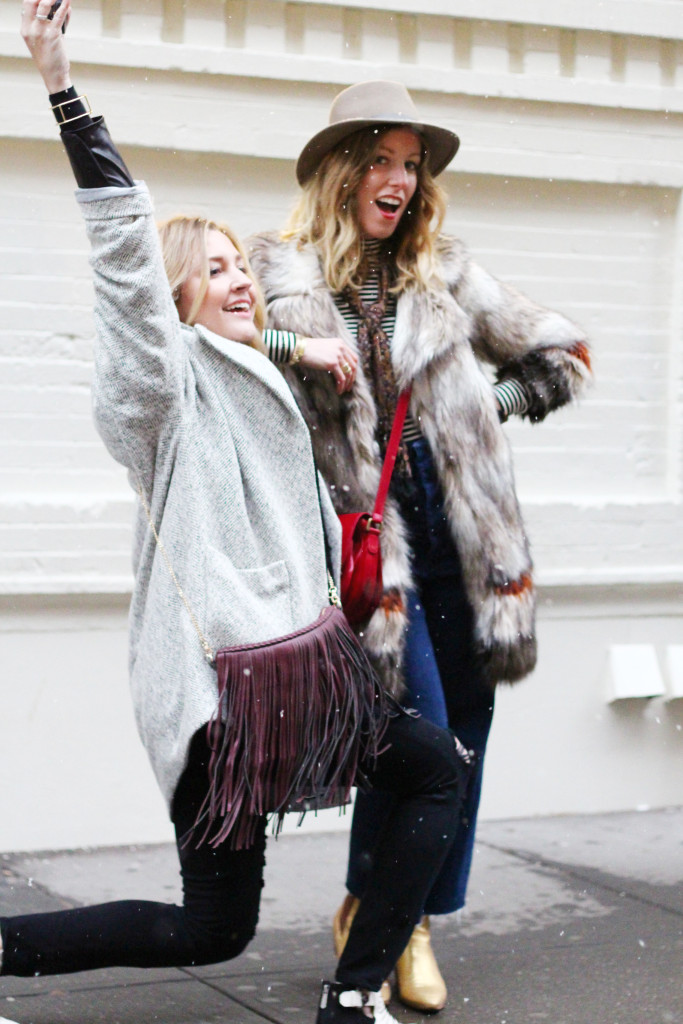 ABOVE // photo by Ally
Fashion week is one of my favorite biannual times of year not only because I get to catch up with my fashion friends and mingle with fabulous bloggers like Meaghan (pictured above with me), but I get to be on the forefront of what's to come in the industry. Lucky for you, you have an "in" too by hanging with me here at The Brooklyn Stylist. Here are my favorite NYFW highlights from this past week: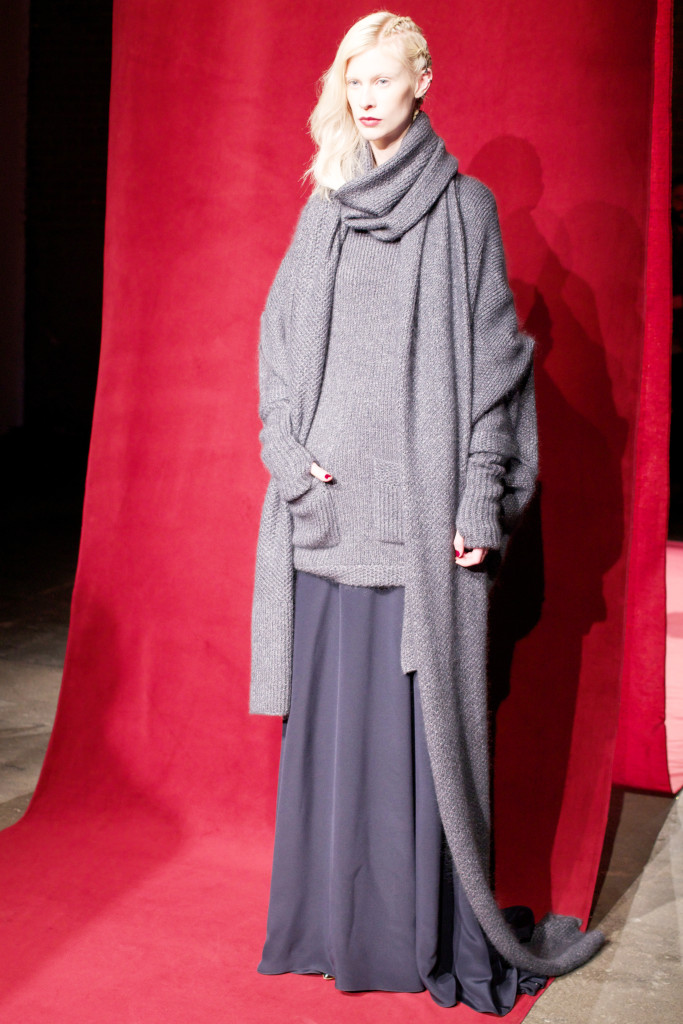 1. There were many newcomers on the scene and they shined among the veterans.

When rookies in the fashion world hit a home run on their first collections shown at NYFW, it's feels like an honor to witness. Giovanni Cattleya's womenswear (above) debut was just as strong as their menswear line and every single look in the collection was street style worthy with over-sized knits, fur collars, and even fashion girl covet-able evening wear. Other brands like Mongol made their debut at Lincoln Center as a last chance to get noticed before NYFW loses its permanent location, and they seemed to succeed with that, proving to fit right in with the big leagues.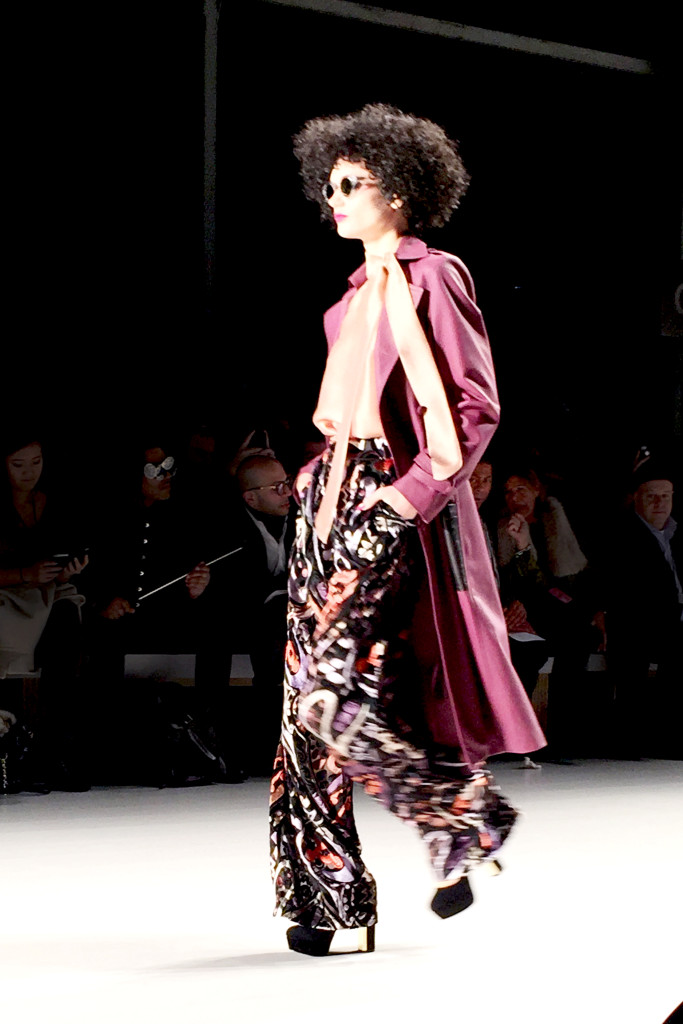 2. One of the coolest trends for spring is being mastered by many designers this fall.

In case you haven't noticed, anything inspired by the 70's is a huge trend for this coming spring season, but for fall it looks like we're going to see a whole lot more of it and not just subtly. Designers from BCBG Max Azria, Rebecca Minkoff, Frame Denim and even the rising star in the fashion scene, Georgine (above) all had strong 70's influence in their collections.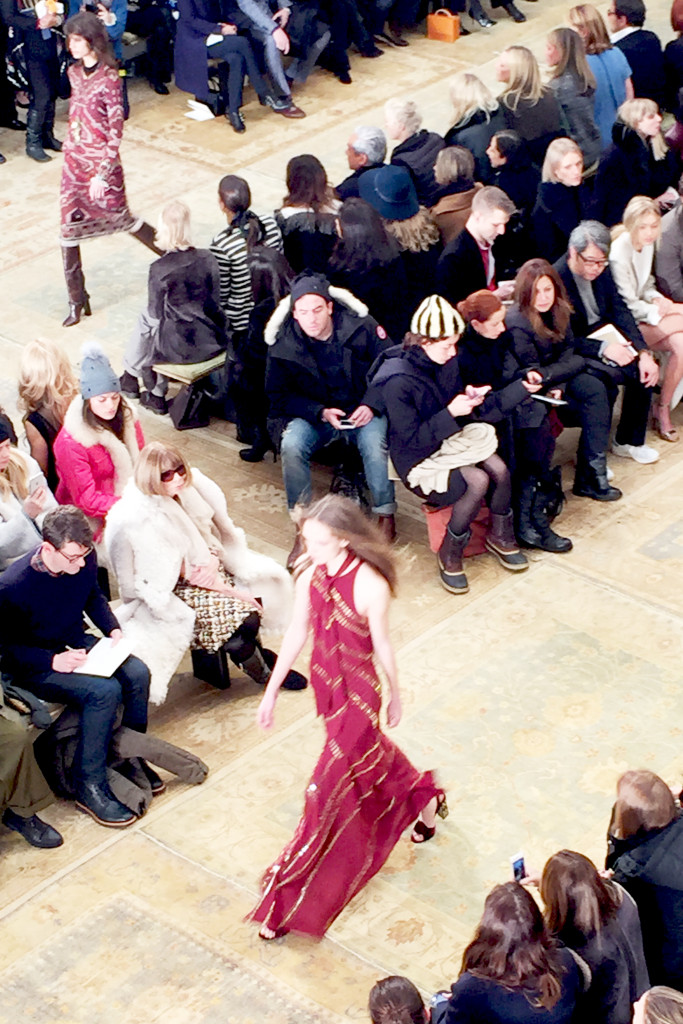 3. Designers had some of their strongest collections to date.
Most of the shows I attended happened to be the designers' most impressive collections to date including Tadashi Shoji, which featured more sleek and sophisticated frocks along with his usual colorful dresses and gowns. Most improved award definitely would be handed to Tory Burch (above), which outgrew her preppy roots and opted for a Moroccan-inspired bohemian theme that will definitely draw in a new audience for her brand. Even Anna Wintour (pictured above in the sunglasses) seemed to give her approval, though any face of hers was kinder than the one when a show-goer tried to get her to scoot over on the bench to get the prime seat in the house—until of course they realized who she was and scurried away.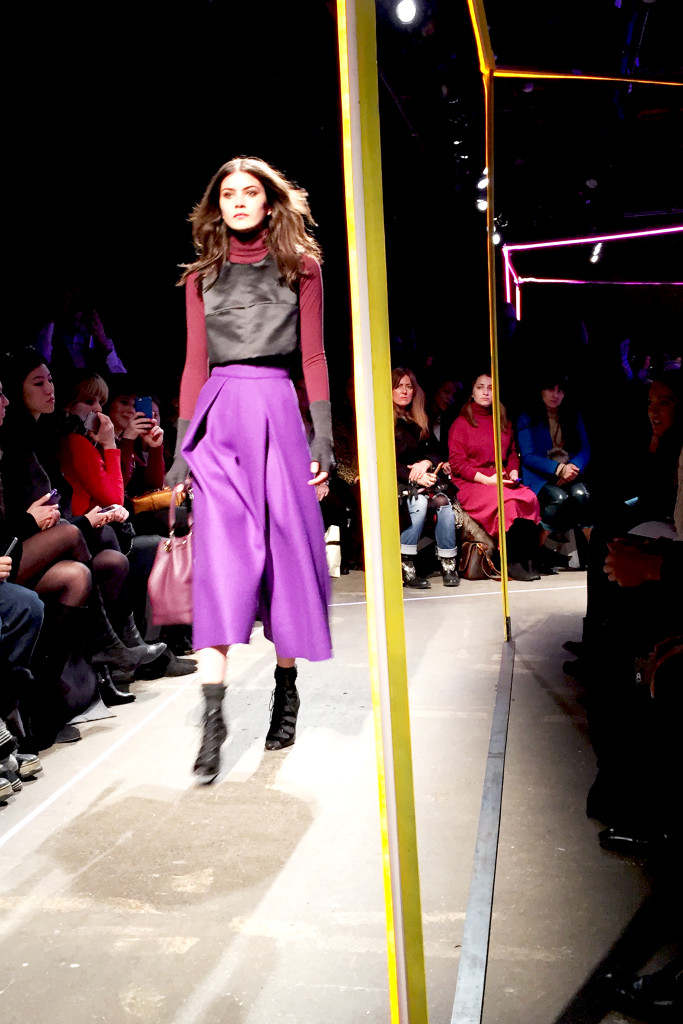 4. Designers stepped out of their comfort zone and tried something new.
Tory Burch wasn't the only one to take their collection in a completely different direction that seasons past. Milly grew up this season from the designer's usual girly frocks and separates and matured into a graphic, modern lady who's sure to be a hit among bloggers and street style fashionistas. I sat next to some of the biggest bloggers in the industry, who all seemed to agree that this different take for the brand was a good one. It was also the first time I saw a runway in a prism formation—probably thanks to the move away from the more recent traditional venue of Lincoln Center—which alluded to the collection and allowed to view the details up closer.
5. Purple is apparently the new black.
As if you couldn't tell by this post, purple dominated the runways this season. We saw a range of hues and often mixed together at once like a color identity crisis, in the chicest way possible. Of course with Marsala being the Pantone color of the year, it's no wonder we would see shades ranging from wine to plum for fall and so much so that it's going to be the new neutral to pair with everything (as seen above at Son Jung Wan).
 *FOMO, in case you didn't know is "Fear Of Missing Out"…and now you don't have it because it's like you were there with me at New York Fashion Week!
{All runway photos by ME, please credit back to this site if you re-post any. Thanks!}