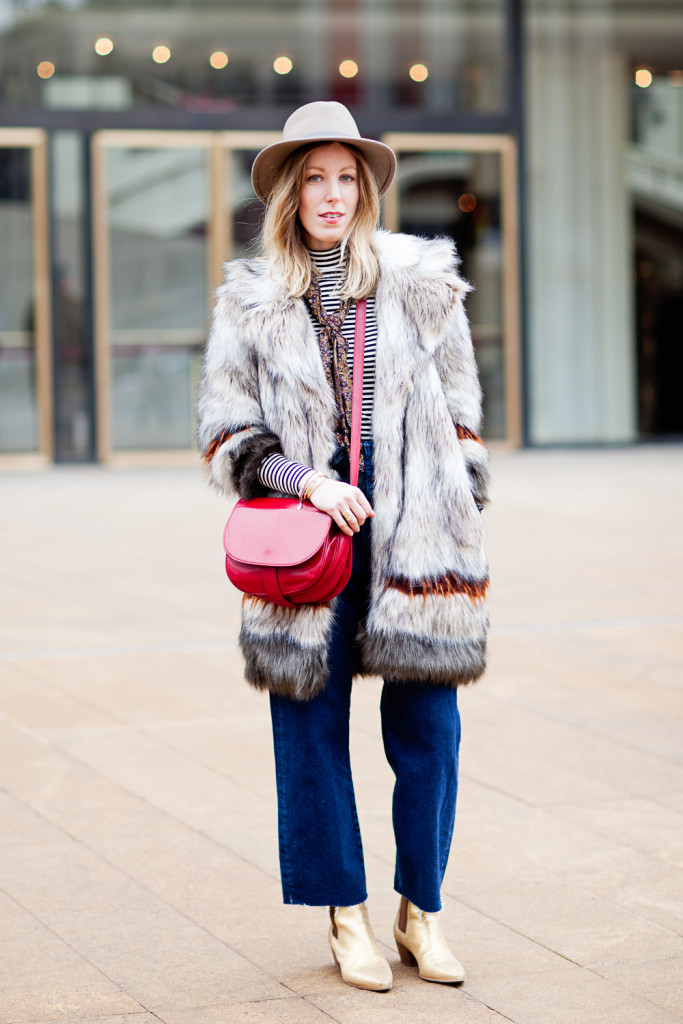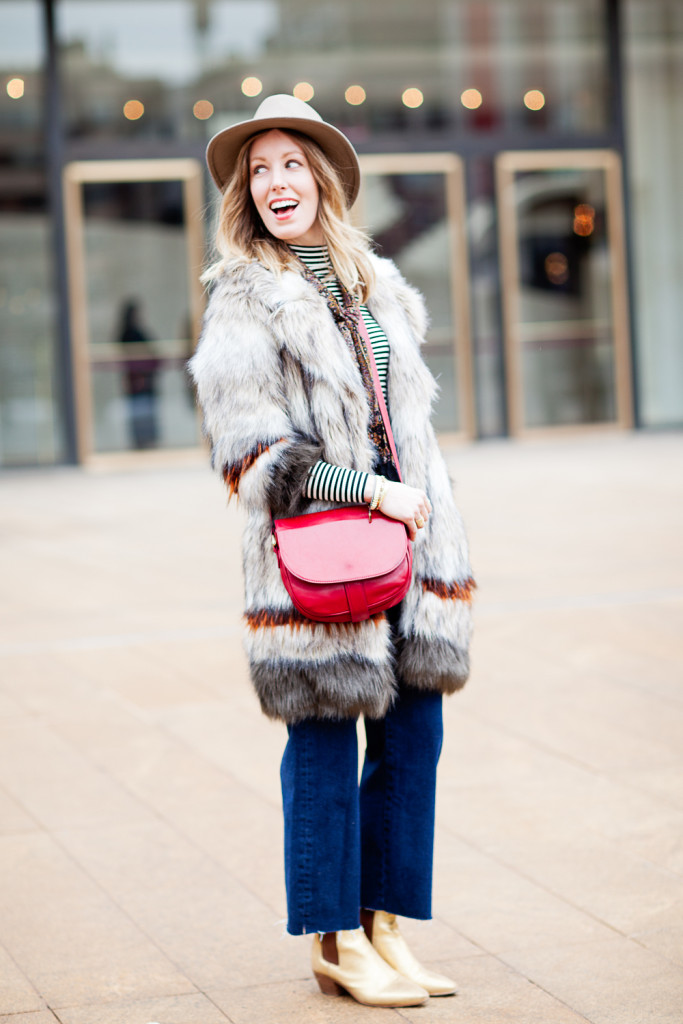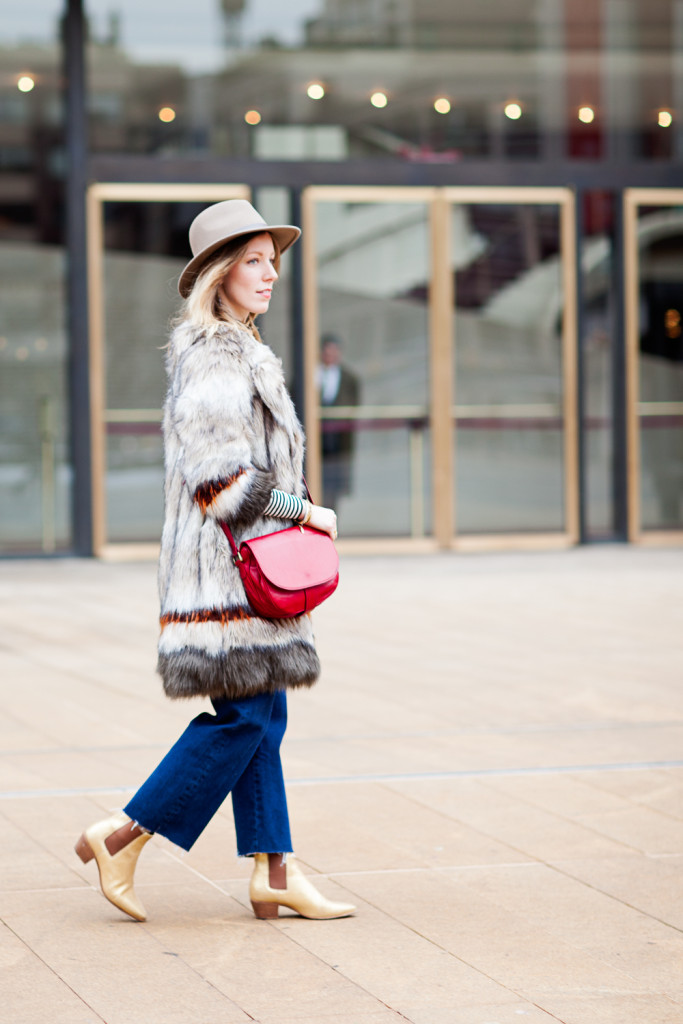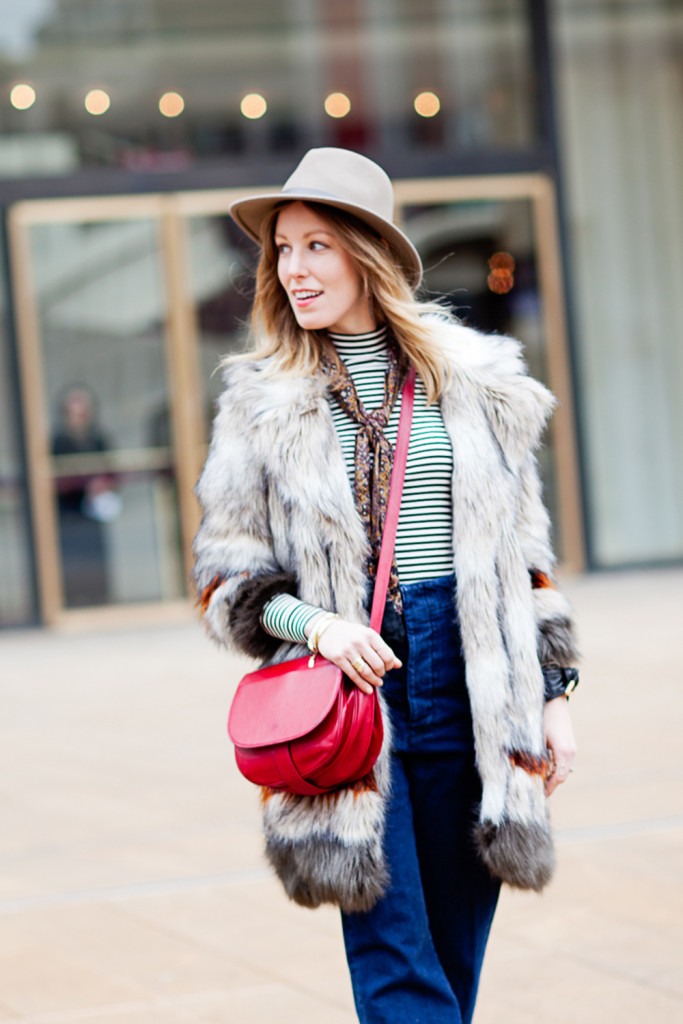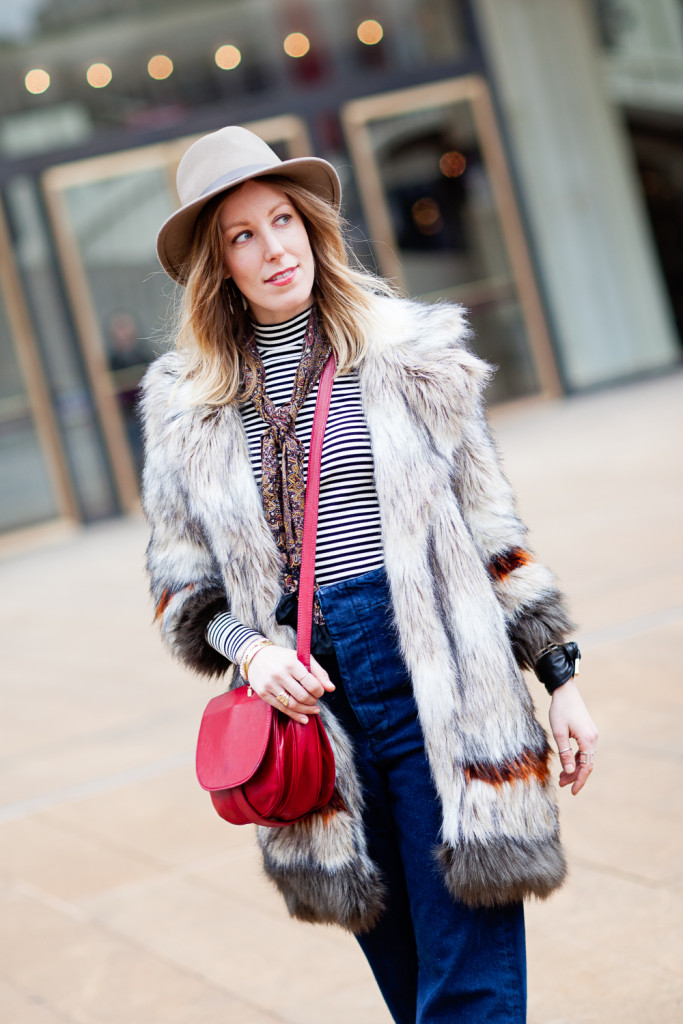 River Island faux fur coat (on major SALE!) and top // ASOS jeans // vintage bag and scarf // Bailey hat via Salmagundi Boston // Saint Laurent boots // Colette Malouf earrings and bracelet (c/o)
In case you haven't noticed between this blog and just about every publication covering fashion, it's the end of New York Fashion Week. It's been a chilly week in NYC, but it didn't stop the street style fashionistas to give it their best and parade through the city. I had a friend this week compliment me on my style and said they would never be able to think to put outfits together like I did over NYFW. I beg to differ on that. I think anyone can put together something street style worthy, but often women don't want to step outside of their comfort zone.
These Saint Laurent boots were a wise investment (via my new favorite and dangerous shopping site) as they not only were appropriate for the weather and the 70's trend that's HUGE this spring and apparently after this week into fall, but they also were a great statement that got a lot of attention. I even got interviewed on my way out of one of the shows about them. They're something that on a typical not so special day, I'd probably wear something more subdued and let shine in the outfit on its own, but more is more during fashion week. Lucky for me and these boots, cropped jeans are in style, so it was perfect to show them off as I ran all over the city for the sake of fashion.
Now that there's not a centralized location for NYFW going forward, fashionistas are going to have to work extra hard to get noticed by photographers on the streets at NYFW next season.
Here's some street style tips of what I saw that worked to get noticed by the photographers:
Wear bright colors that make you stand out like a highlighter in the sea of black outfits on fashion girls.

Rock one thing that people cannot look away from like a bedazzled ski helmut or maybe dye your hair the colors of the rainbow.

Stand with a gaggle of fashionable gal pals and act like you're not noticing that photographers are snapping away.
If you don't have a group of girlfriends with you, glue your eyes to your cell phone and pretend not to notice that you have cameras following you.
Be a model. Off duty. Better yet, come out of a show like you didn't even try and still with your makeup on as you race to the next show.
All kidding aside, my best tip for mastering street style is really to wear what you love and put together something a bit more adventurous version of your typical daily style. Have fun with getting dressed, experiment, seek inspirations (mine for this outfit are Carly Simon, Jane Birkin and my mom in the 70's), but always staying true to your style—even if it means wearing a ski helmut to a fashion show.
photos by Rima Brindamour