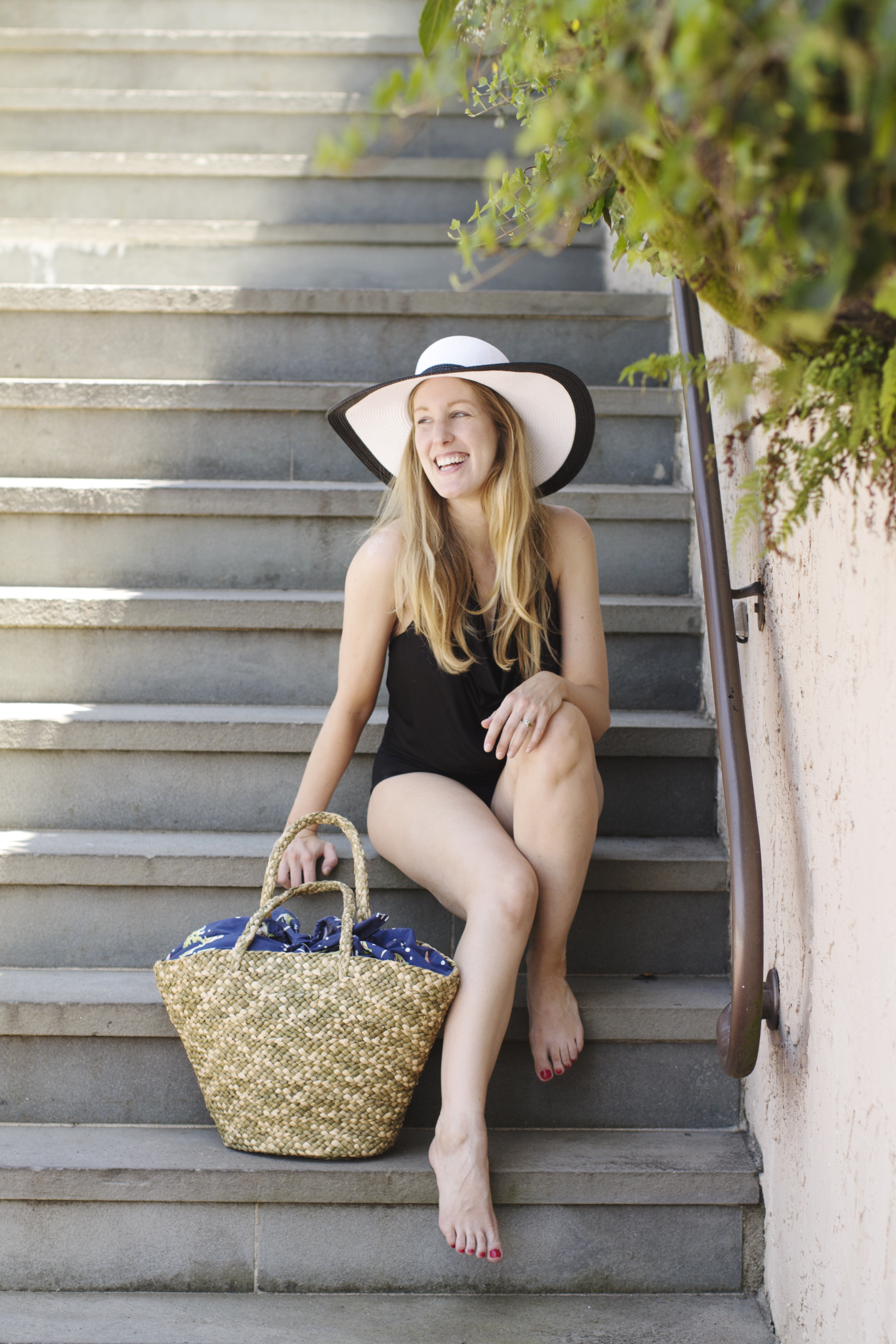 As if being a new mom wasn't challenging enough, you get invited to go to the pool or beach and then you realize, I HAVE TO GET INTO A SWIMSUIT?????? The struggle is real when it comes to dressing for your post-pregnancy body, especially when there's not much hiding when it comes to a swimsuit.
I was so fortunate that Soma reached out to me while I was pregnant and kindly sent me this amazing swimsuit. It sadly didn't fit when I was pregnant (I gained a whopping 55 pounds!), but they assured me it would be something I'd love for after the baby arrived. They were so right.
Lucky for me, the one piece swimsuit has been a big trend the last few years, so I'm not sacrificing anything by wearing this style. The ruched fabric nicely hides my postpartum pouch. 3 months after I gave birth, I still have that linea nigra (dark vertical line that shows up on most pregnant ladies). My dermatologist told me that it's possible it may never go away (though you can apparently bleach it…yikes!), along with some lovely stretch marks that decided to make an appearance despite all the creams and oils I smothered on daily. Even after doing crunches every day to hopefully get my belly back, I still may not want to show it off like I used to.
I'm trying to embrace my new curves and appreciate this newfound mom bod. It's amazing what it's accomplished this past year. I felt amazing walking around the pool club that my father joined for the summer, as I brought my little guy into the salt water pool for the first time. I was more focused on that experience than any insecurity thanks to this swimsuit.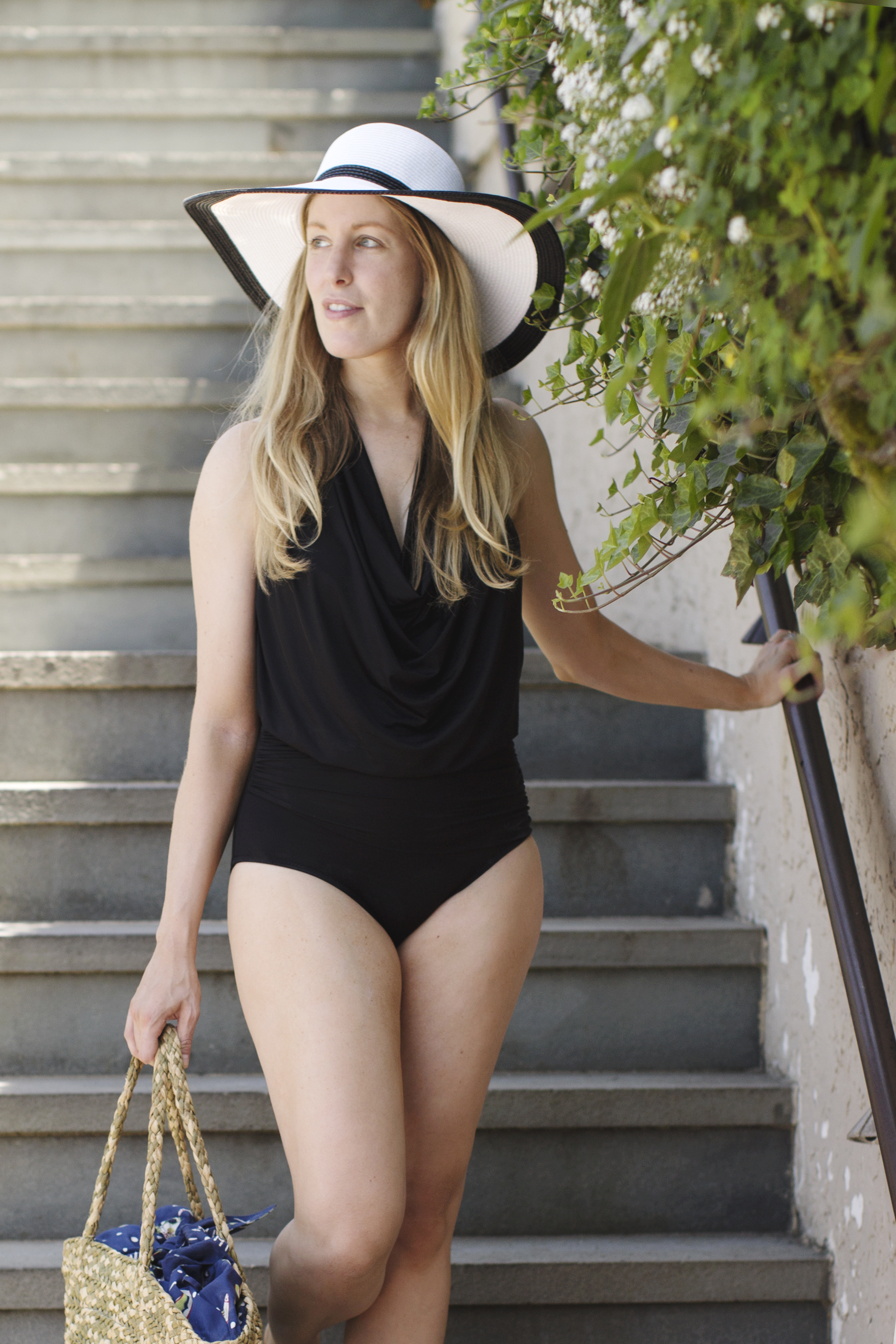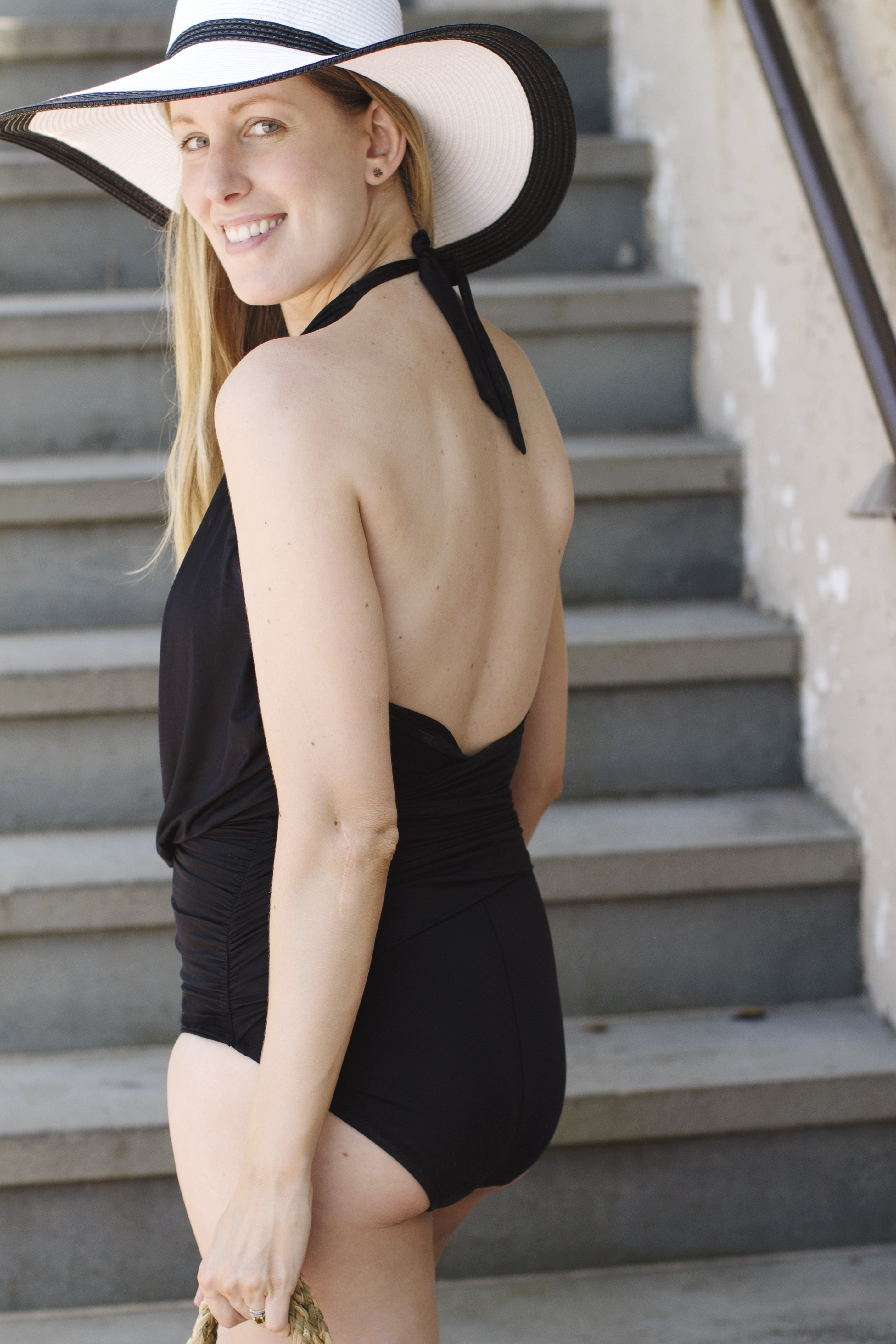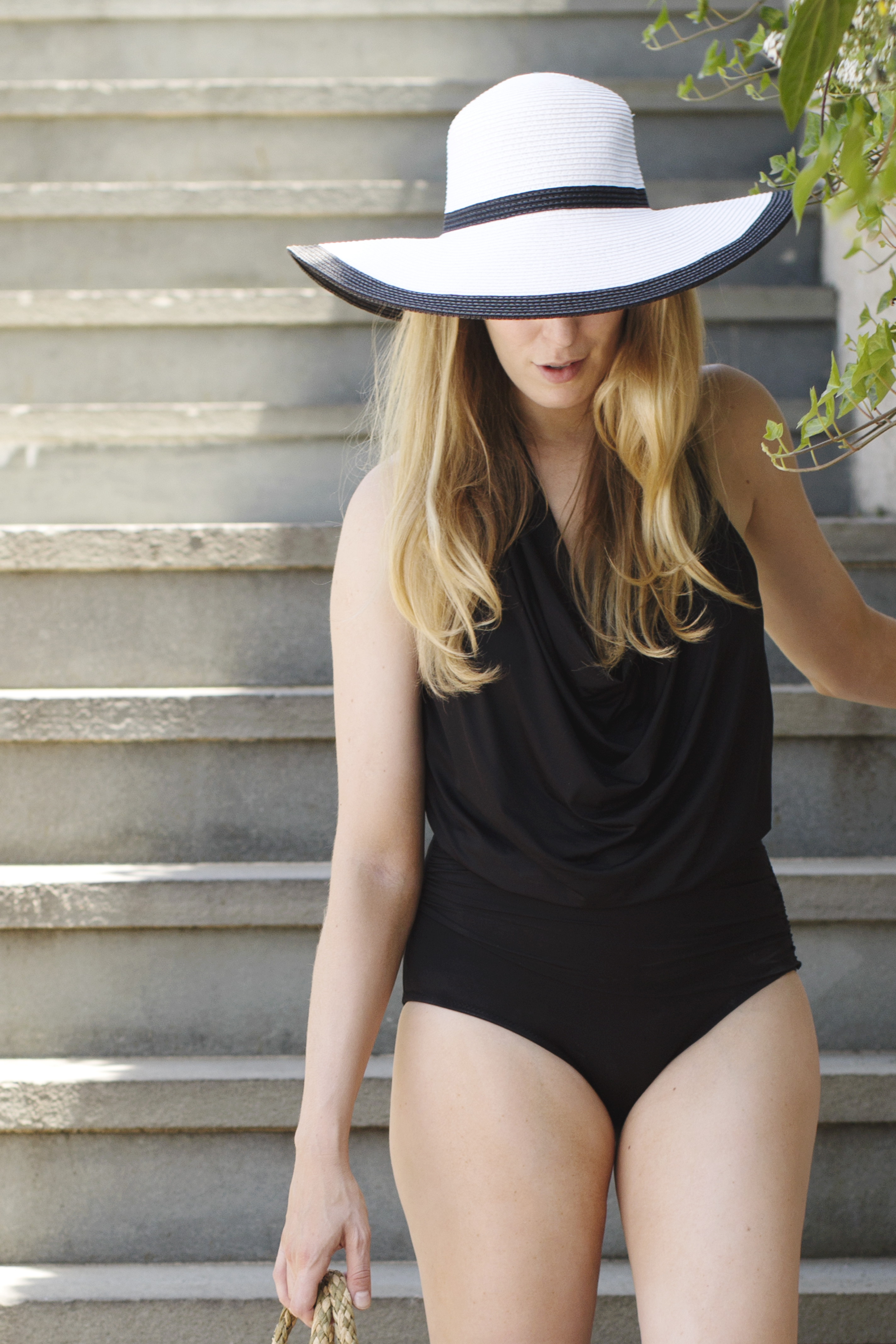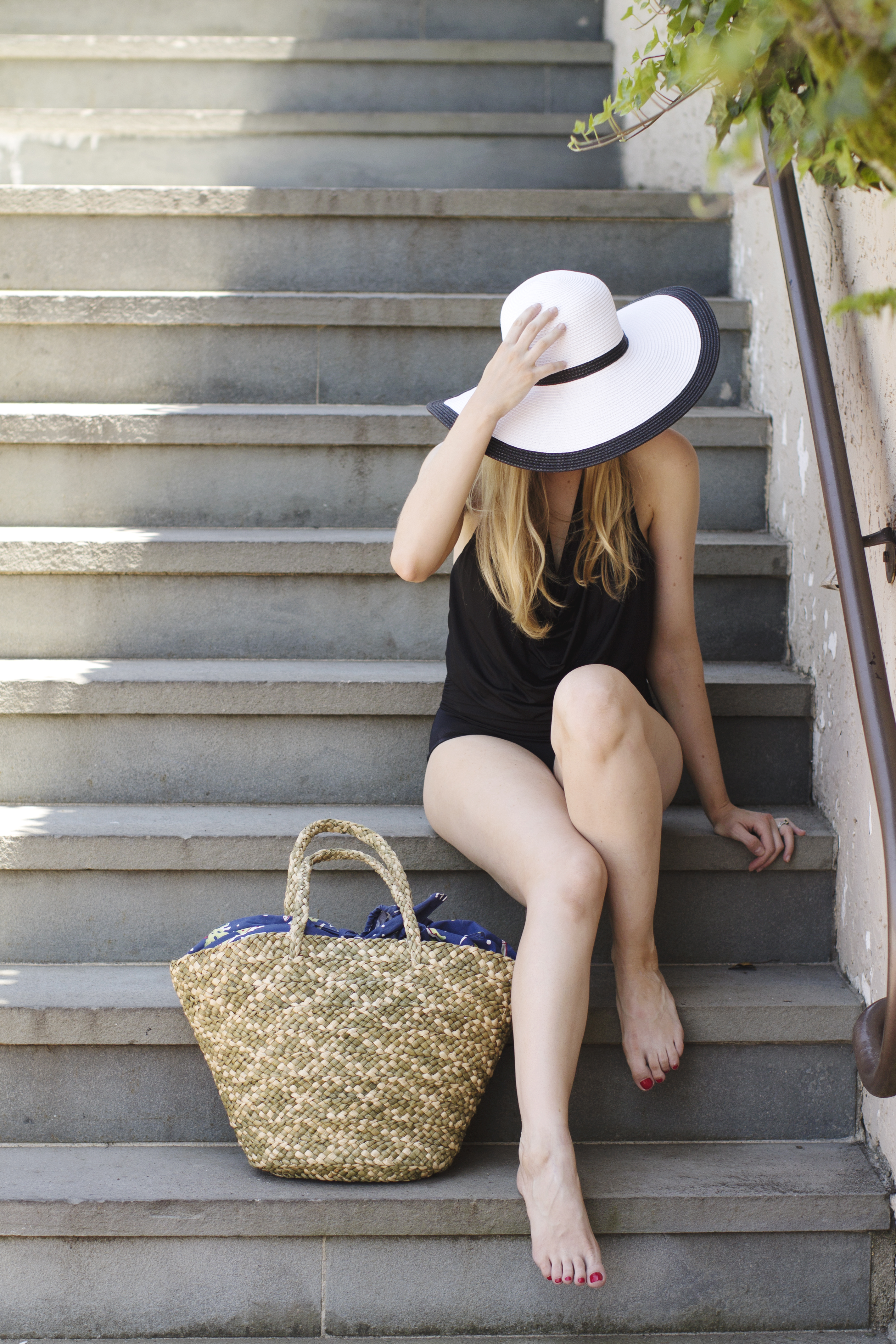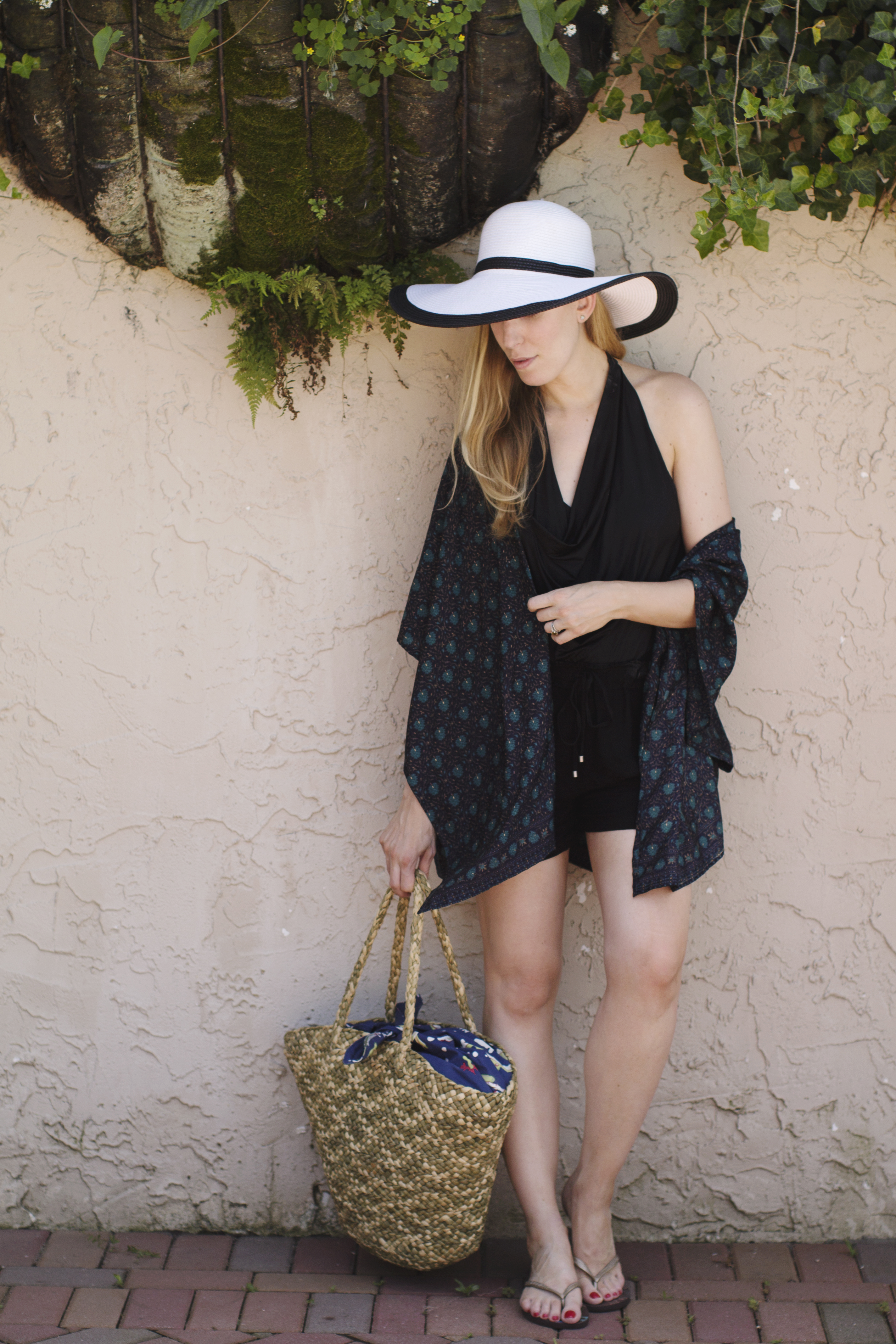 I rounded up some of my favorite swimsuits from Soma below that are perfect for post-pregnancy, moms and women that want more coverage. I wore this one with a pair of shorts as an outfit that looks like a romper, but I was amazed to find that they actually make a swimsuit that looks just like that!  Oh, and did I mention that my swimsuit is now on sale for only $35!!!!! Better stock up. Their swim sizes even range from 6 to 18.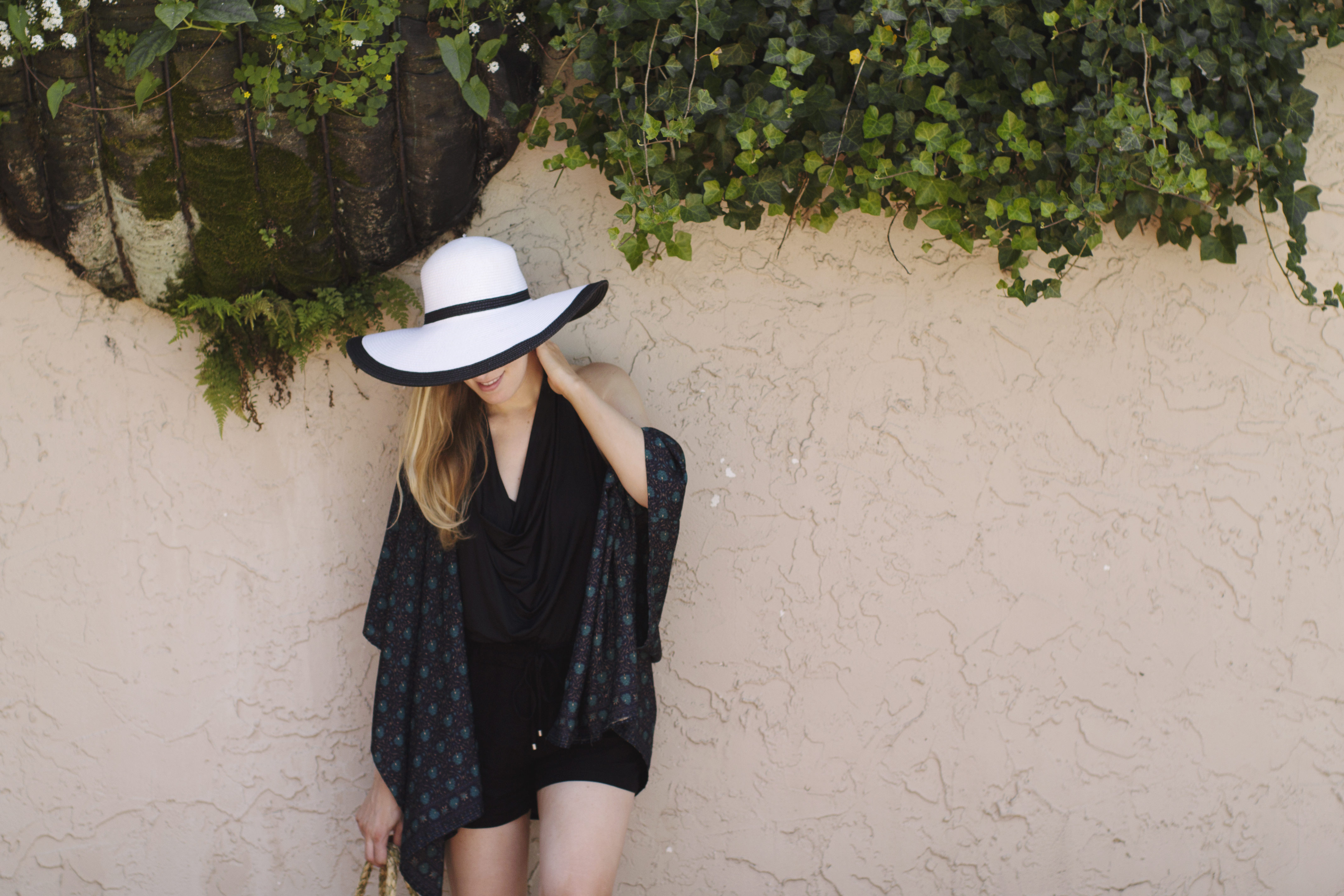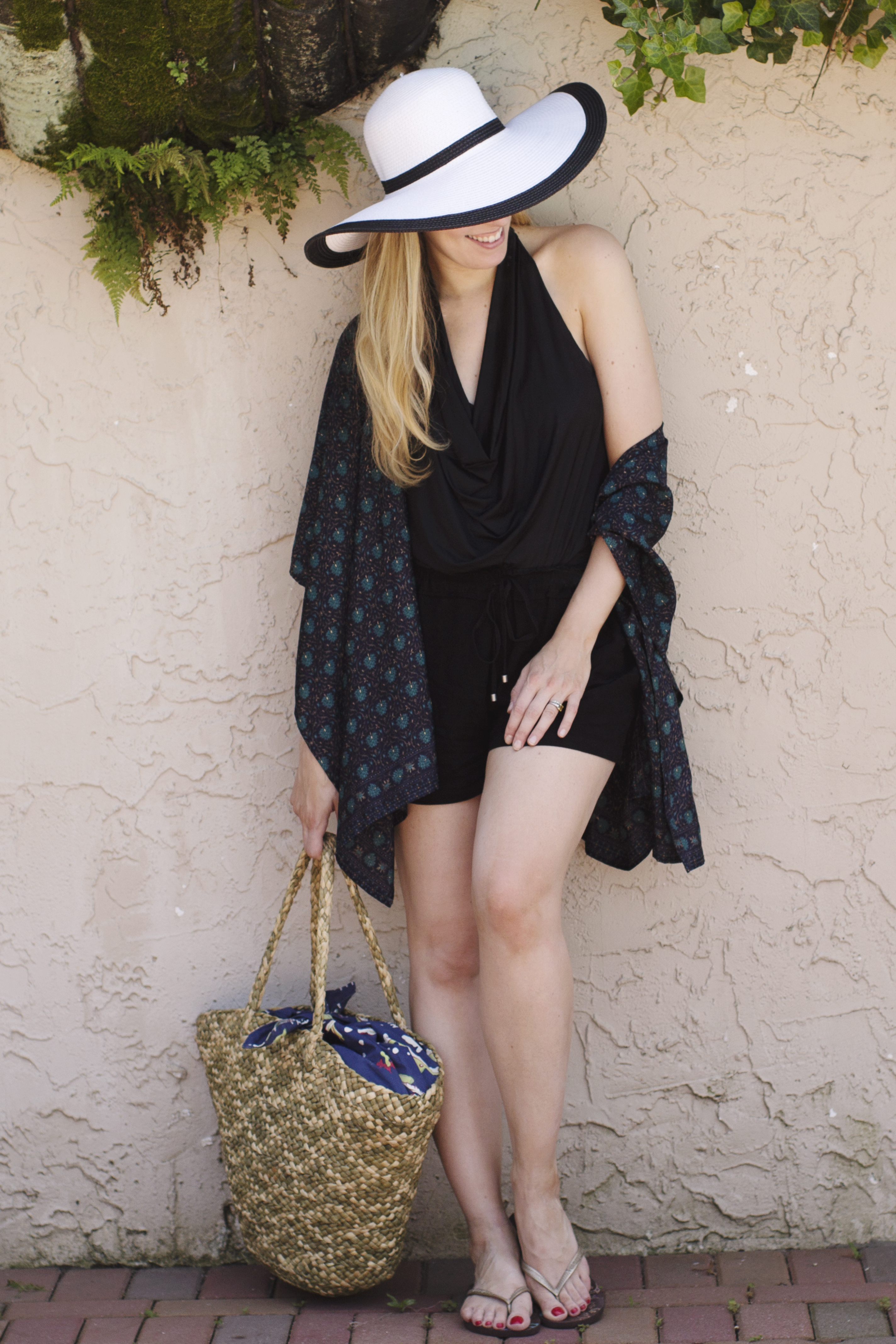 Soma SWIMSUIT (c/o), or get the full look in a swimsuit here // HAT (similar) // Havaianas FLIP FLOPS // J. Crew BEACH TOTE (similar) // Splendid SHORTS // Vagamundo KIMONO (c/o) // Melissa Joy Manning EARRINGS 
All opinions are 100% honest, what I chose to wear & write about are completely my own.
{SHOP THIS POST}