October 10, 2014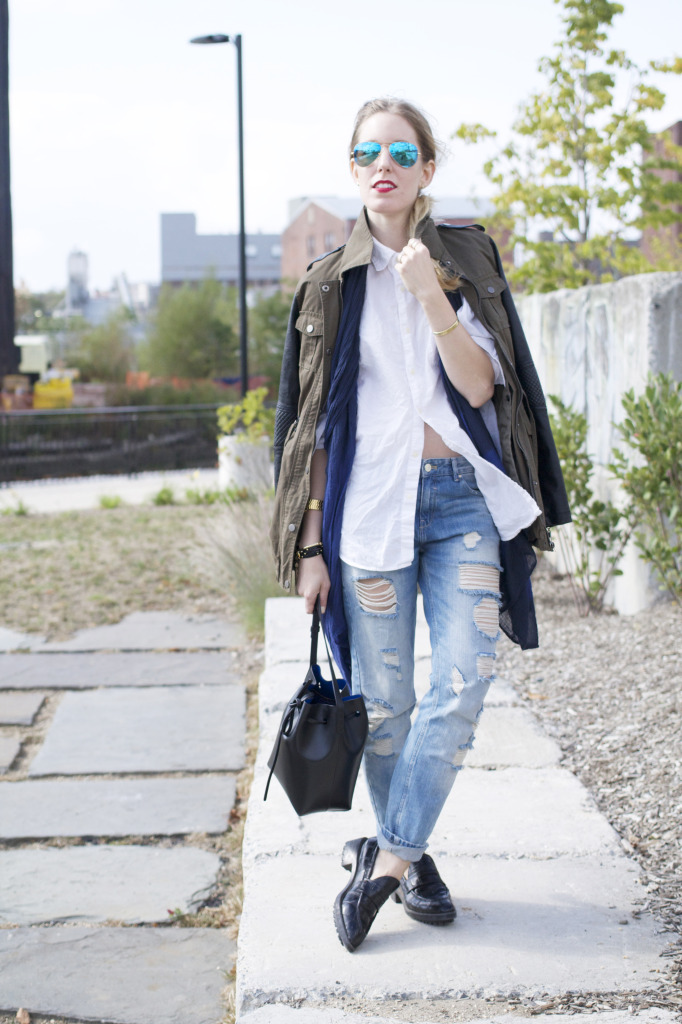 John & Jenn by Line jacket (sold out, but special order here) // Uniqlo mens top (borrowed from the hubby) // Zara jeans and shoes // Club Monaco scarf // Mansur Gavriel bag (sold out but get on the waitlist!) // Ray-Ban sunglasses // Maison Antonym ring (c/o) // Nixon watch // E.Kammeyer tassel bracelet (c/o) // Meredith Kahn stud earring
Ever have those days where you're sick of everything in your closet? Don't you wish it were just as simple as throwing on a top and pants the way that dudes do daily? Not to get all infomercial on you, but now you can too! Act now, and you'll be right on trend.
The menswear-inspired style thing is not new news, but this season I dare you to take it to the next level by incorporating actual menswear pieces—whether it's as literal as a dress shirt or as simple as a men's watch—and try it out in a new way. There's something rather chic that may happen when you balance it out with something feminine, like a bold red lip.
Shop some of my favorite menswear inspired pieces below and then go raid a guy's closet….
{SHOP THIS POST}