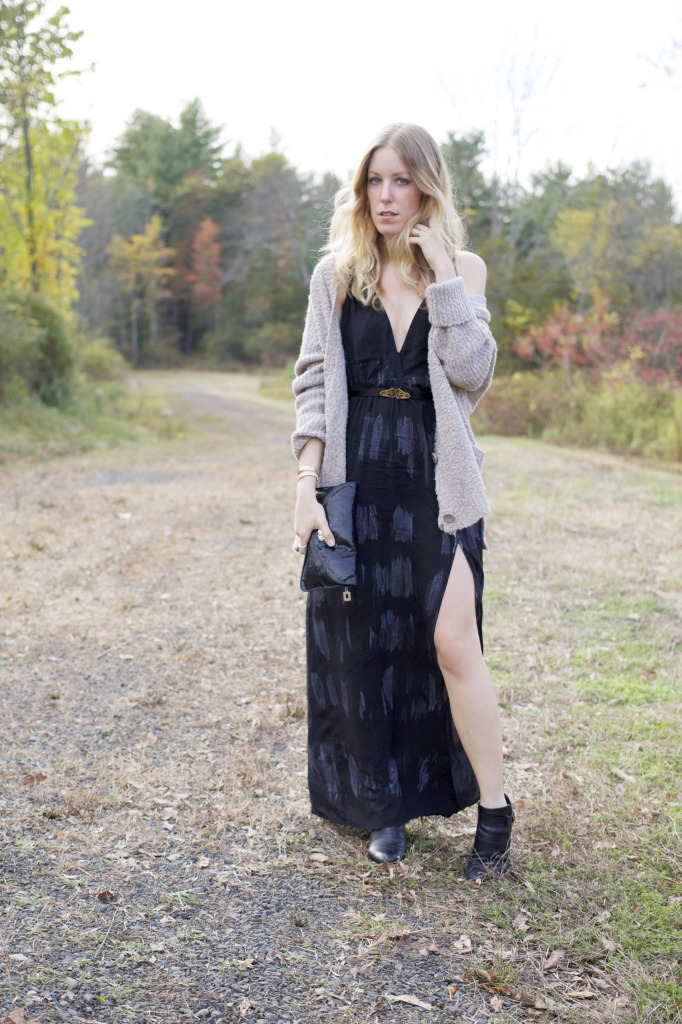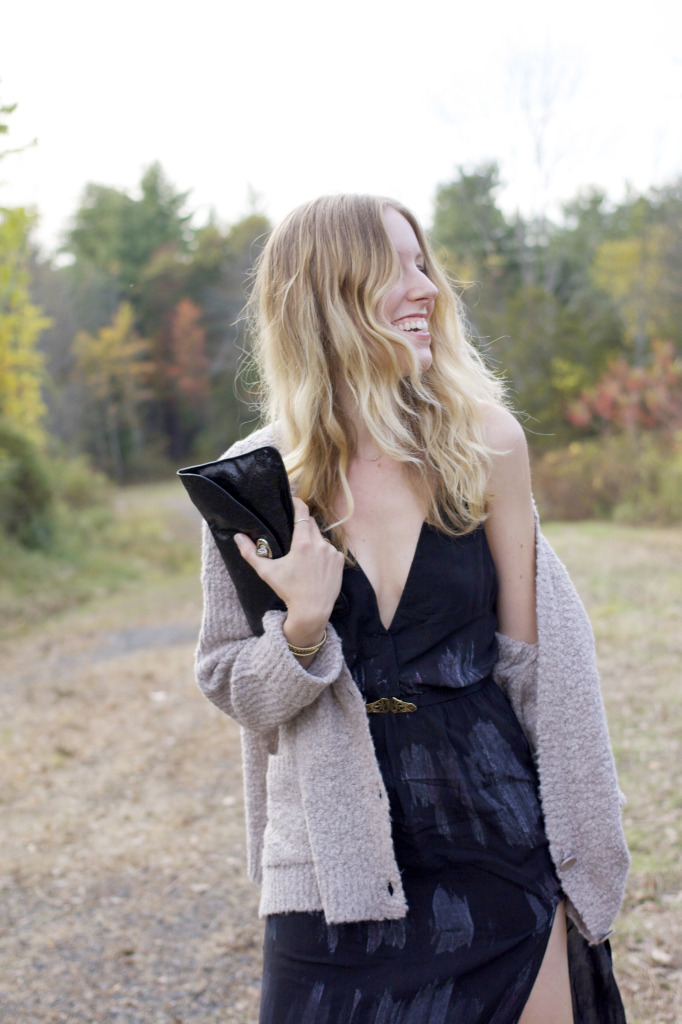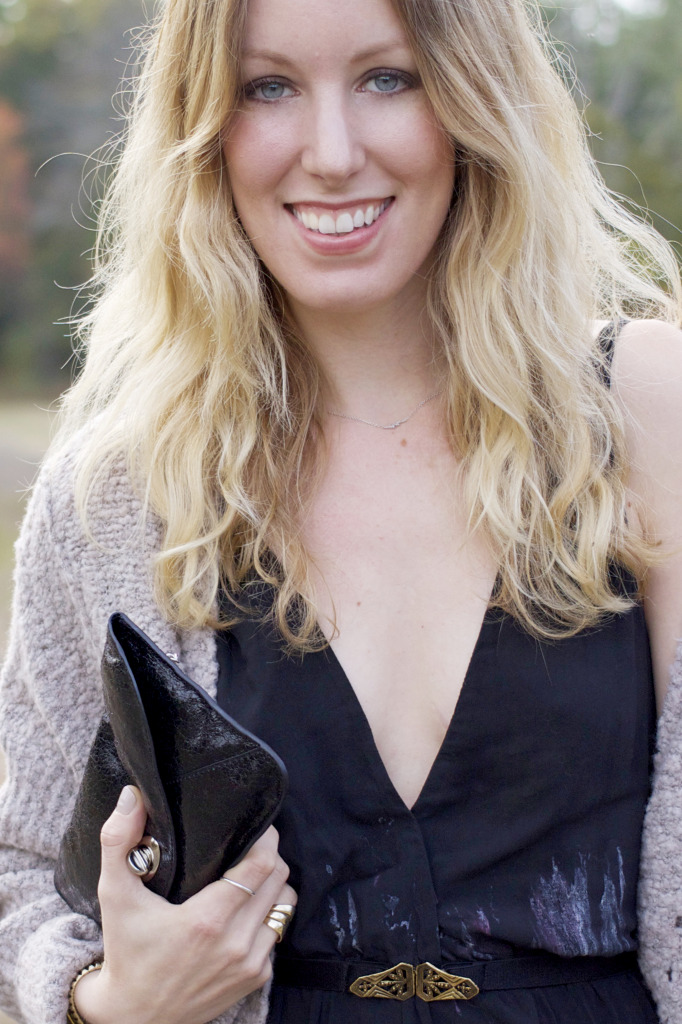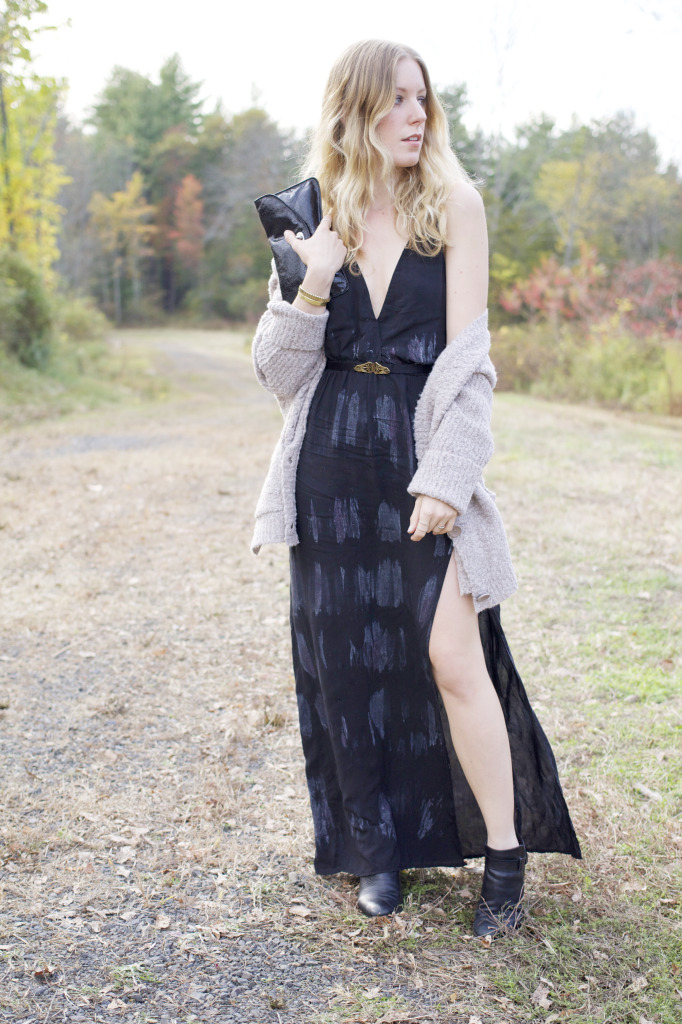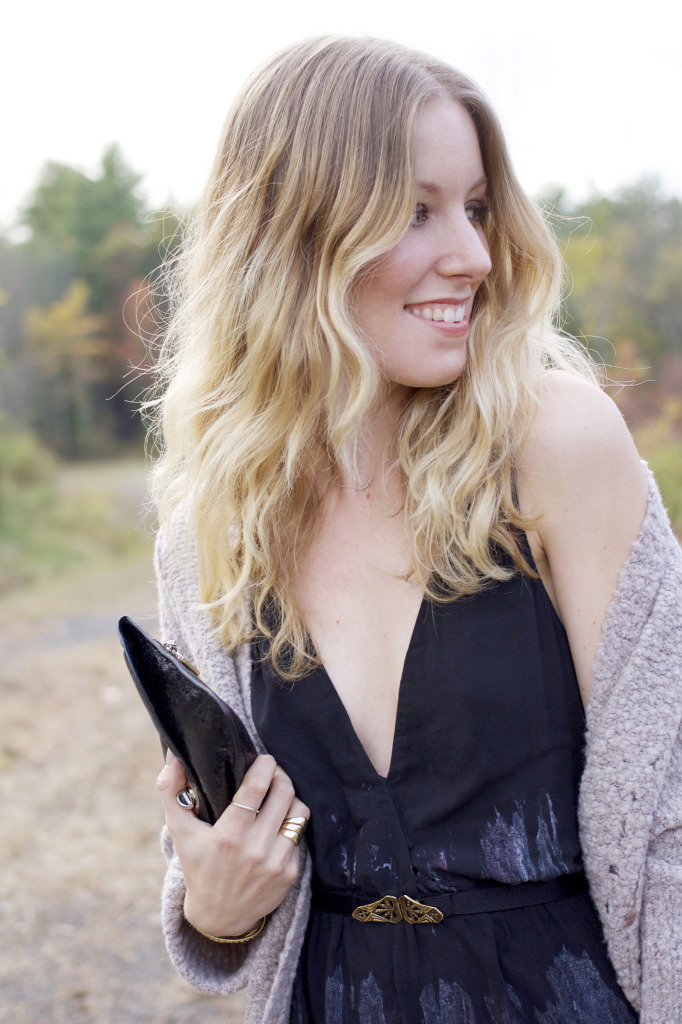 Blue Life maxi dress // cardigan via TJMaxx (similar online) // Nona E. Rose belt (c/o) // Dolce Vita booties // Sorial clutch (c/o) // Maison Antonym ring (c/o) // La Soula necklace (c/o)

I attended a beautiful wedding this past weekend in upstate New York of a producer friend of mine who turned her property into quite the perfect country wedding venue. Everything was picturesque from the DIY Pinterest-inspired touches she made look like right out of a magazine, to the view with the early fall foliage.
The only thing that could have been imperfect was what I ended up wearing. It was a challenge to look cute, yet stay cozy as the temperatures dropped into the 50's and the ground was still damp, so we were warned that heels would be a bad idea. We also were warned that we should dress for comfort and warmth over getting too dressy—but I was determined to do both, being a stylist. I love a good wardrobe challenge.
I opted for a fun maxi dress, toned down with booties and an over-sized slouchy cardigan, which made for a cozy look that kept me comfortable and not too dressy, especially when the groom paired jeans with his wedding outfit.
STYLIST TIP: Want to really be comfortable while attending a wedding or event? Use this stylist trick and tape yourself into your dress with Topstick (hair piece double stick tape) and you won't risk any scary wardrobe malfunctions during the night.
I carry extra in my bag, or you can hire my stylist friend, also named Liz, that specializes in styling weddings so you don't have to sweat it or any other wardrobe issues.