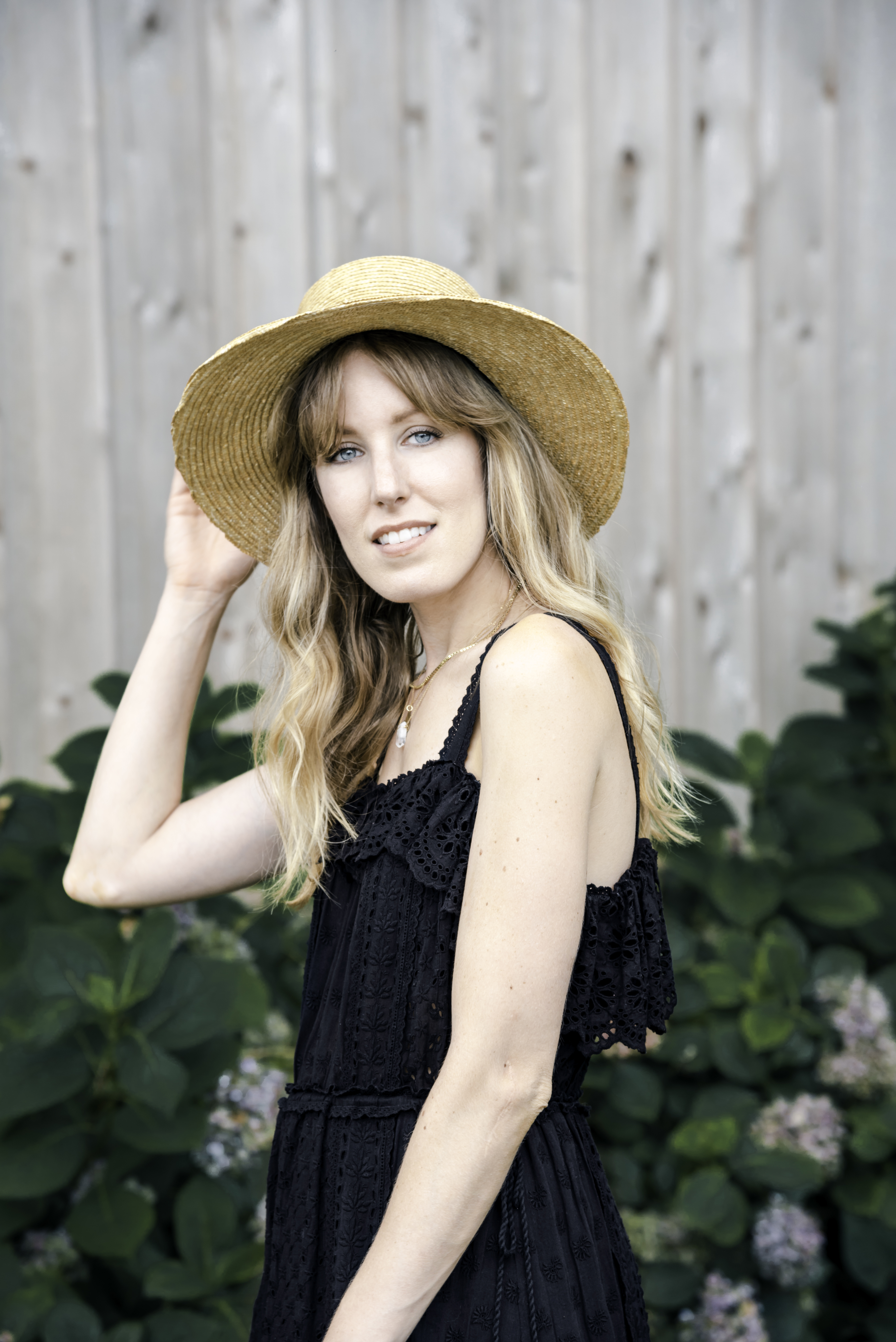 Ulla Johnson DRESS (sold out, but similar style here and  similar style on major sale right now!) // Janessa Leone HAT // Miista x Lou & Grey SLIDES (on sale!) // Clare V. BAG // Ray-Ban SUNGLASSES // Nashelle crystal and custom Brooklyn NECKLACES 
How are we at the tail end of summer already? Can you believe I haven't actually made it to the beach for the first time maybe ever in a whole summer? I've been so busy with working on photoshoots, traveling and taking care of my little guy that I completely feel like I missed out on summer. This past weekend I at least had an excuse to go to the Hamptons for a day, celebrating ( the end of ) summer with one of my favorite sites, PureWow, and it felt like I was actually making the most of it.
I dragged my friend and photographer, Michelle, along for the trip out of the city and we had a blast hanging out in an $8 million mansion like the rich and famous do. The hardest part of my day was figuring out what to wear when in a location like this. The answer was probably my swimsuit (did you see that pool below??), but I opted to wear one of my favorite designers instead. This Ulla Johnson dress is so me and so comfortable that I probably have been wearing it weekly this summer. It's unfortunately sold out unfortunately but I found a similar style in white that's perfect for a bride-to-be and a similar style that's on major sale (yay end of summer!).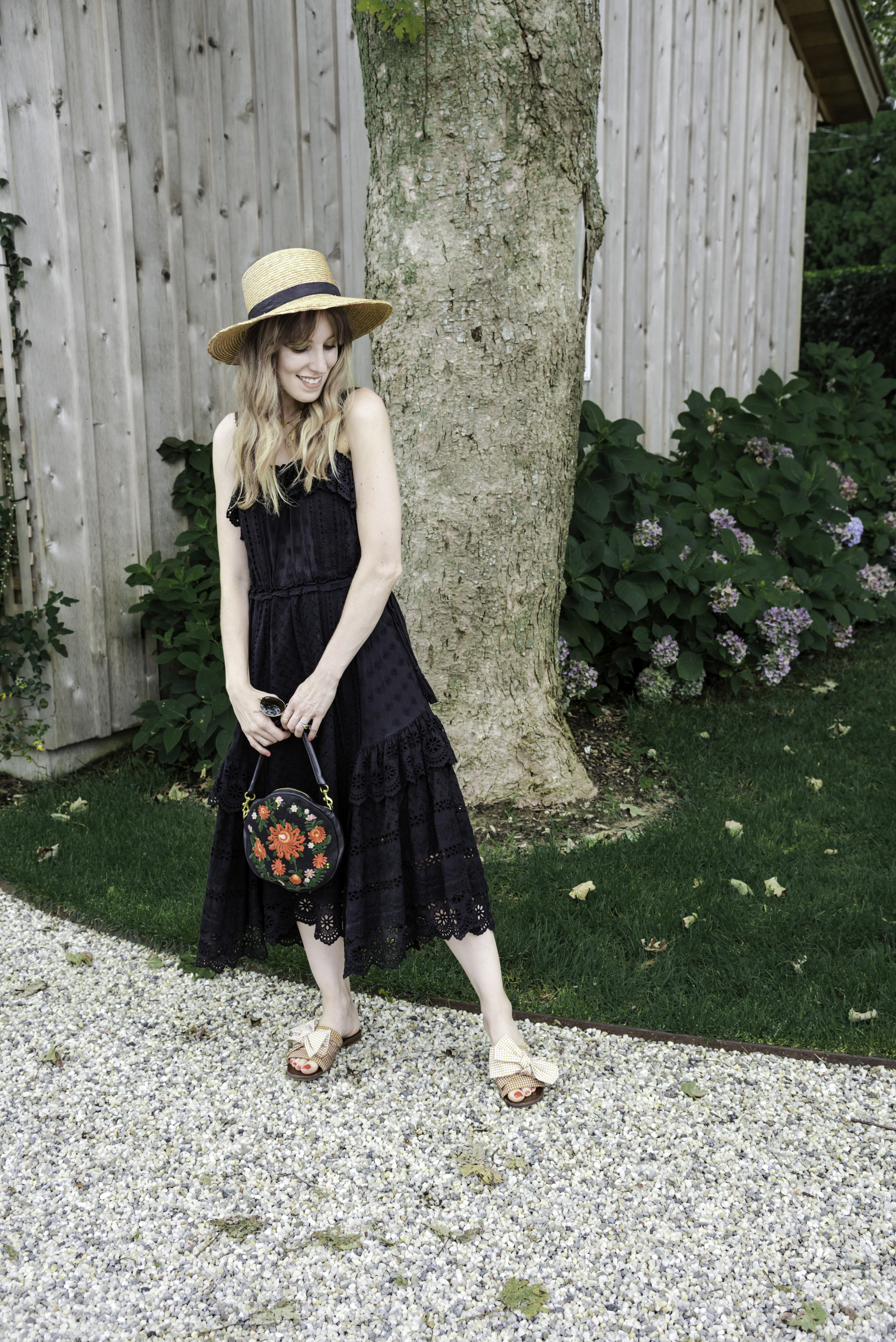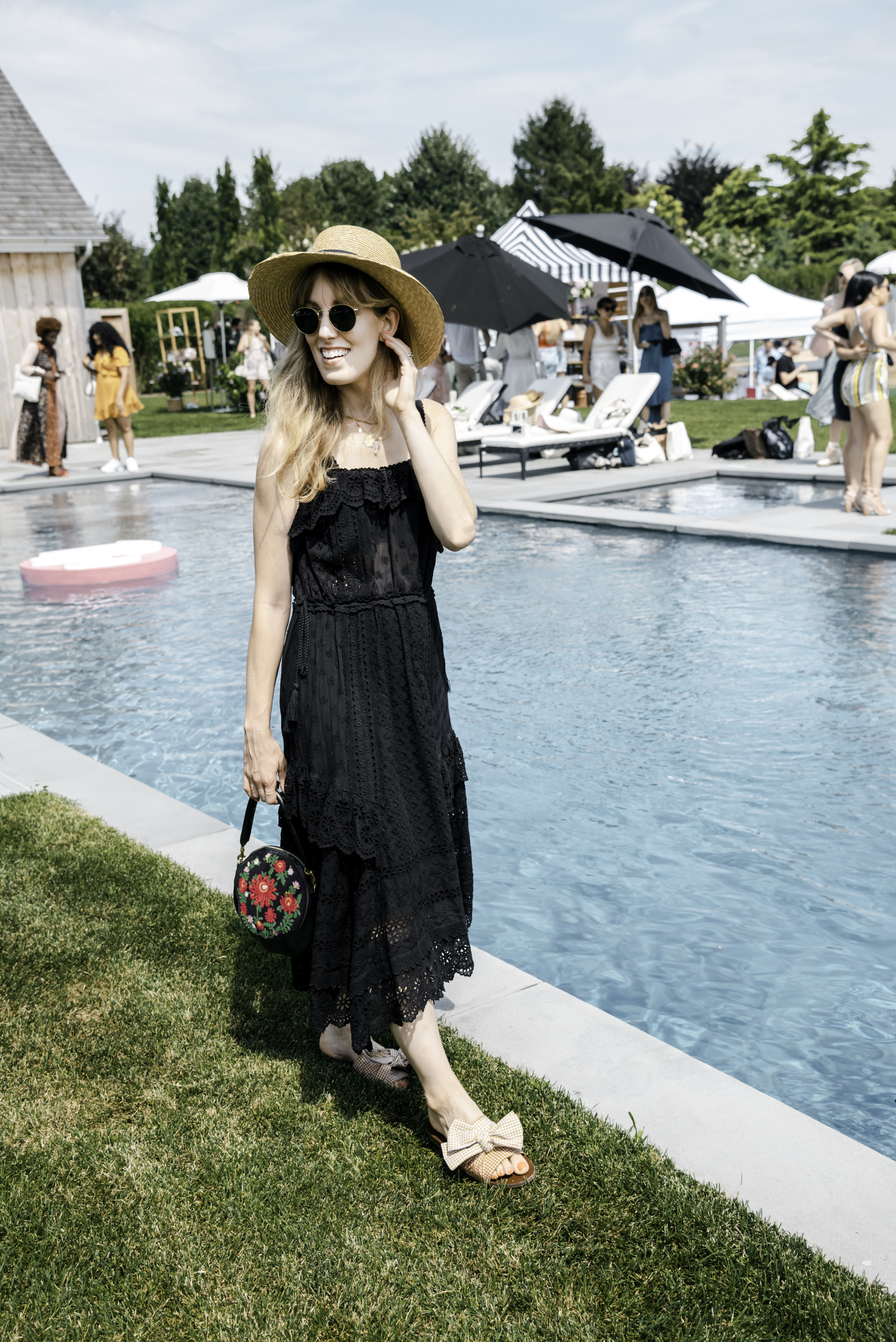 Maybe it's the stylist in me—after all everyone on photoshoots tends to wear all black—but I always gravitate to chic black wardrobe. I was wavering back and forth on the notion that I had to wear color to a party like this. Instead opted for it on my feet with these fun yellow fabric slides in THE print of the season, as I've mentioned before. It probably wasn't the wisest choice because of the wet grass, but it was comfortable and I was loving how it completed my outfit, along with my garden party worthy accessories.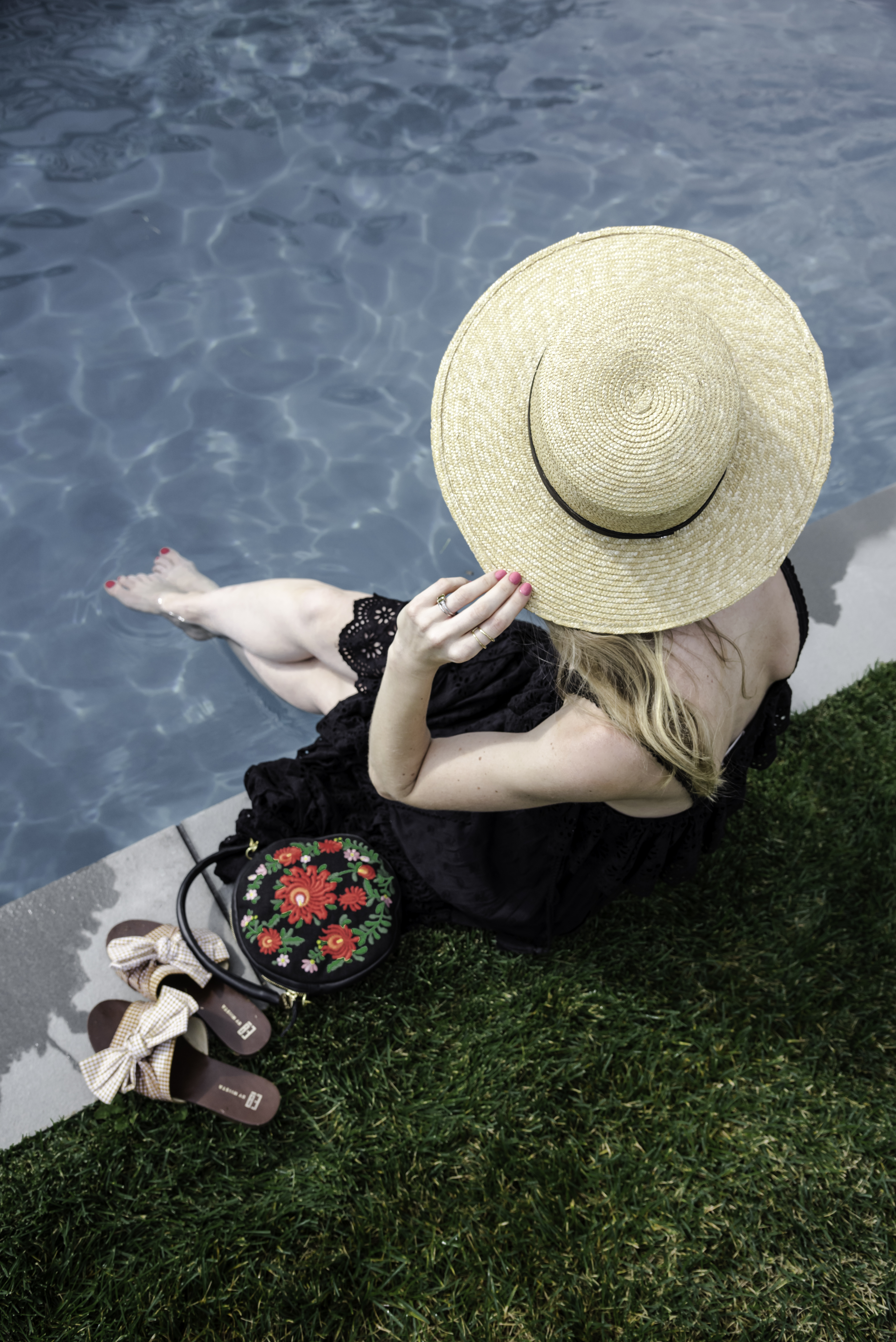 While I never made it actually in the pool more than my feet, I got to enjoy refreshing drinks poolside courtesy of Spindrift sparkling water, as well as bites from Bluestone Lane and Milk Bar. I got to pick out some gorgeous new workout wear from CALIA by Carrie Underwood that I can't wait to share. I got acupuncture crystals put in my ears from acupuncturist, Shellie Goldstein. I got a 5 minute horoscope reading from Purewow's own astrologist (which was spot on!). I came home with some Mrs. Meyer's products (my fave and what I currently use!). It was like a had lots of summer experiences all rolled into one fun afternoon. I'm not sure how they'll top this next year, but I'm already counting down the days until next summer (is that bad?).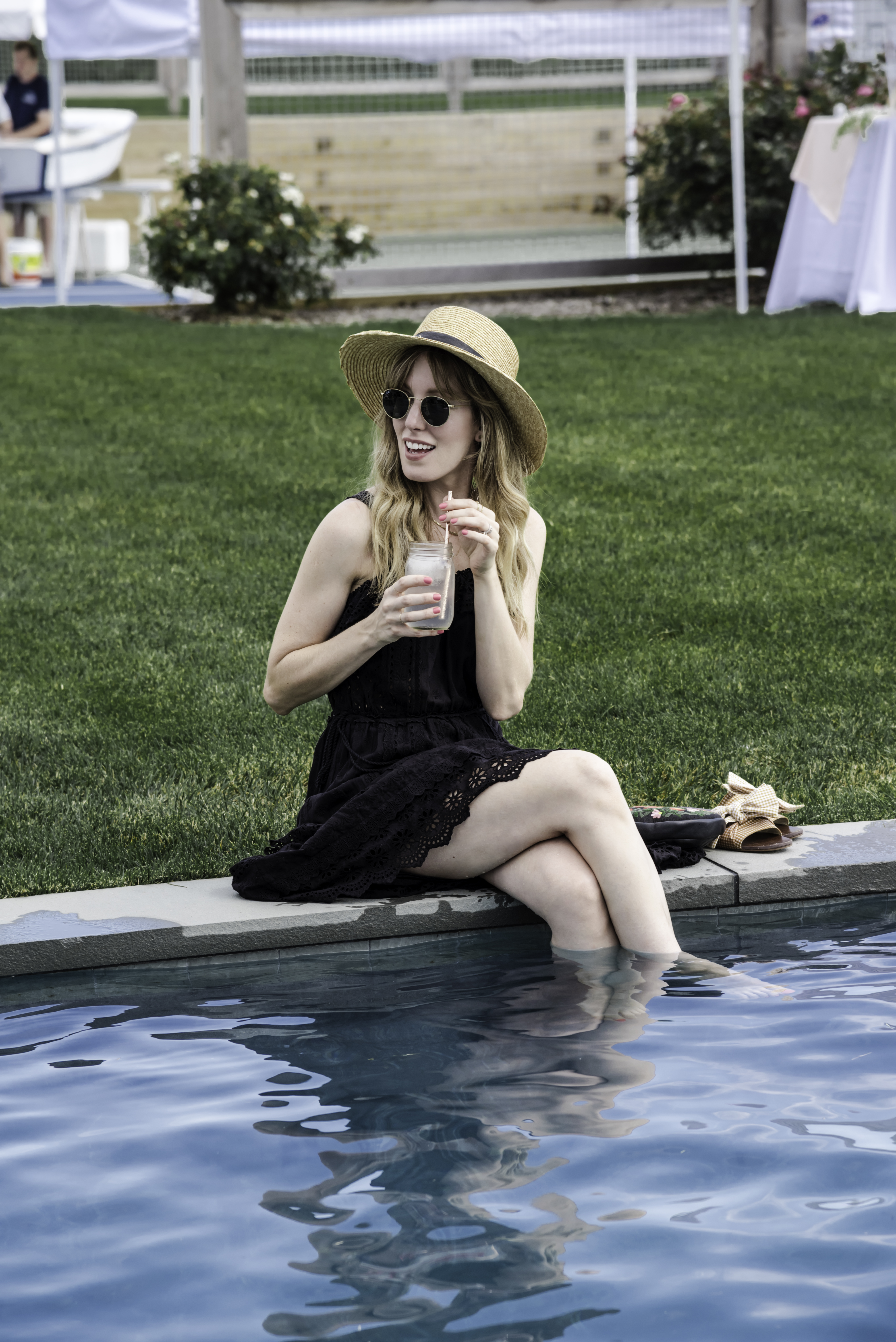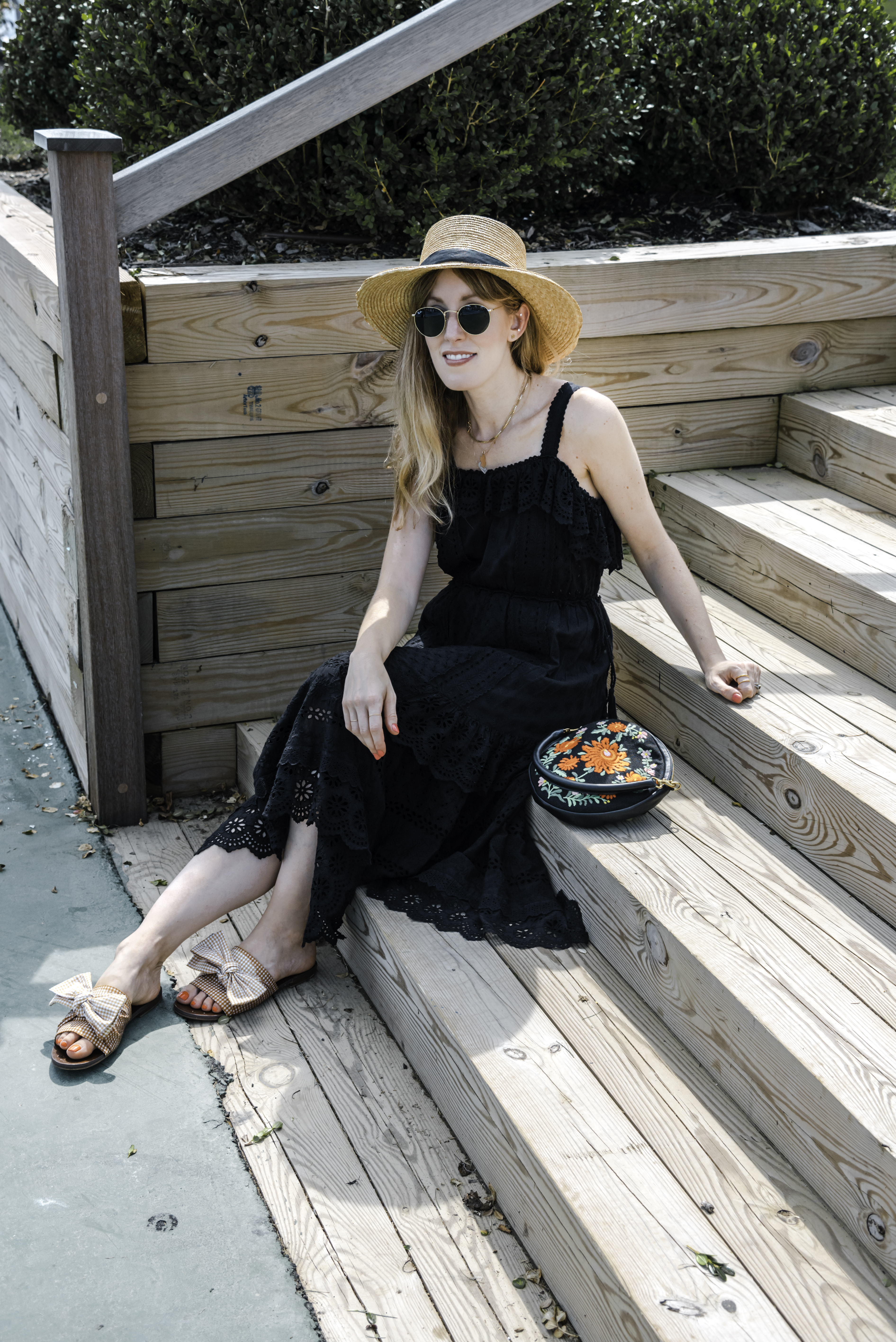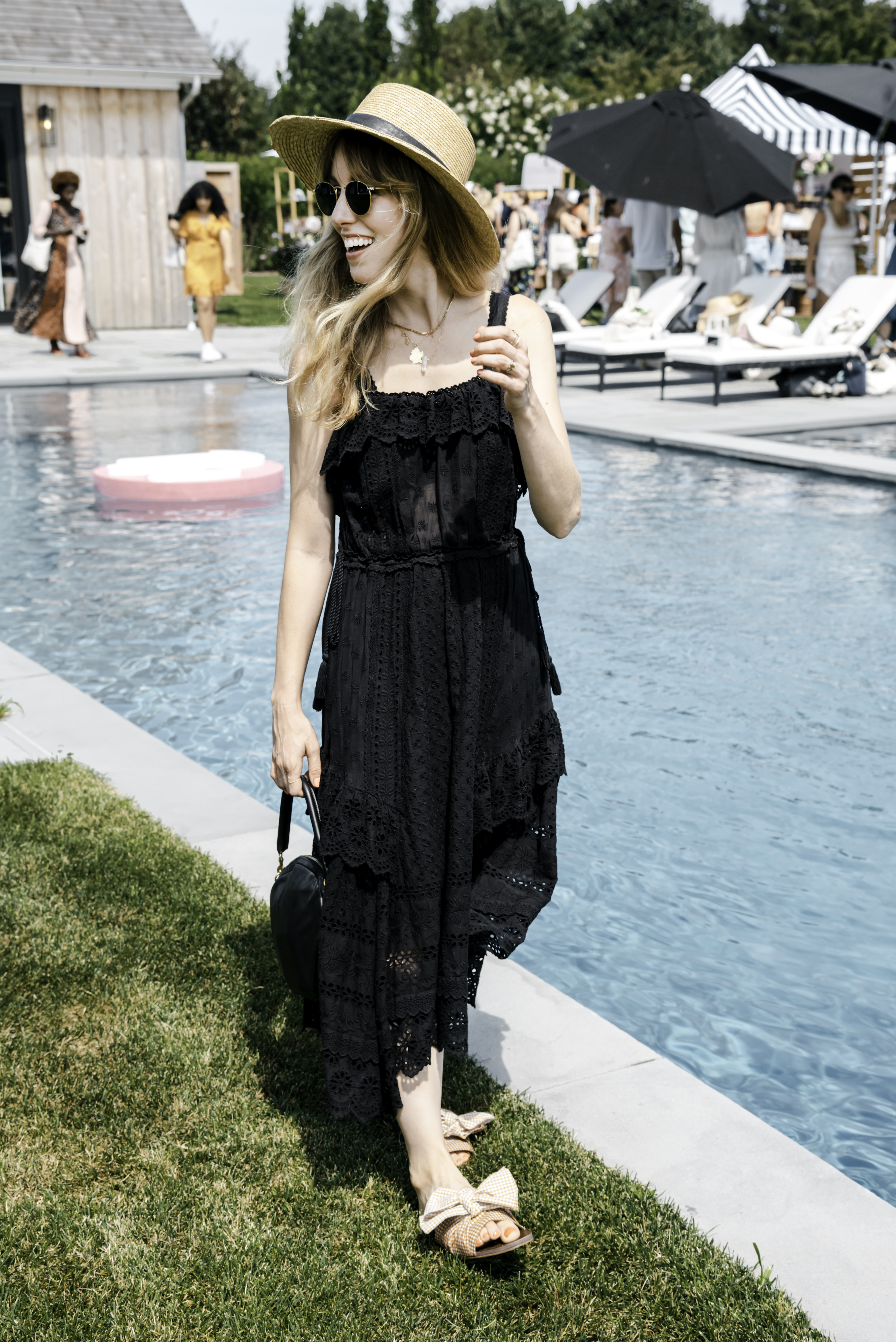 Check out more on PureWow's Coterie board and my profile on there to follow for all things fashion related from insider "influencers" like me! 
photos by Michelle Rose Photo