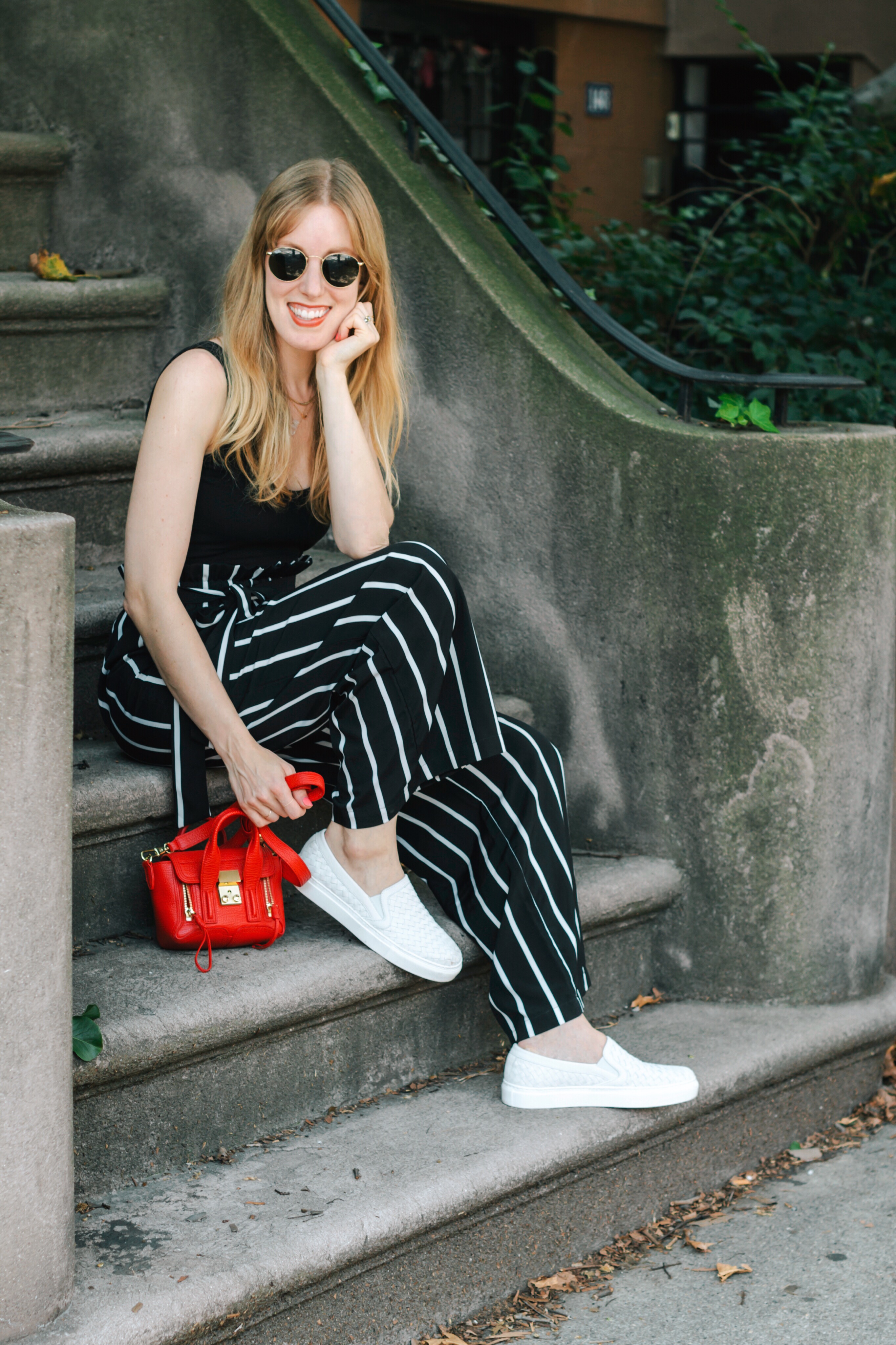 ASOS BODYSUIT // Shein PANTS // M. Gemi SHOES // 3.1 Phillip Lim BAG // Ray-Ban SUNGLASSES
One of the things I set out to do as a blogger is to be real with you. I see so many gals in the blogosphere that post images of them with the gorgeous stilettos on and that's amazing if they actually wear them IRL (send your tips this way if so!), but let's be real. I'm a mom. I'm a working girl (fashion stylist) on my feet all day. I'm also a city girl who's main mode of transportation is walking. Don't get me wrong, heels are fabulous for special occasions. I'm in flats/sneakers for 90% of my life, so I just had to share with you that I found THE perfect pair of shoes that I've been living in lately, which happen to be luxe sneakers.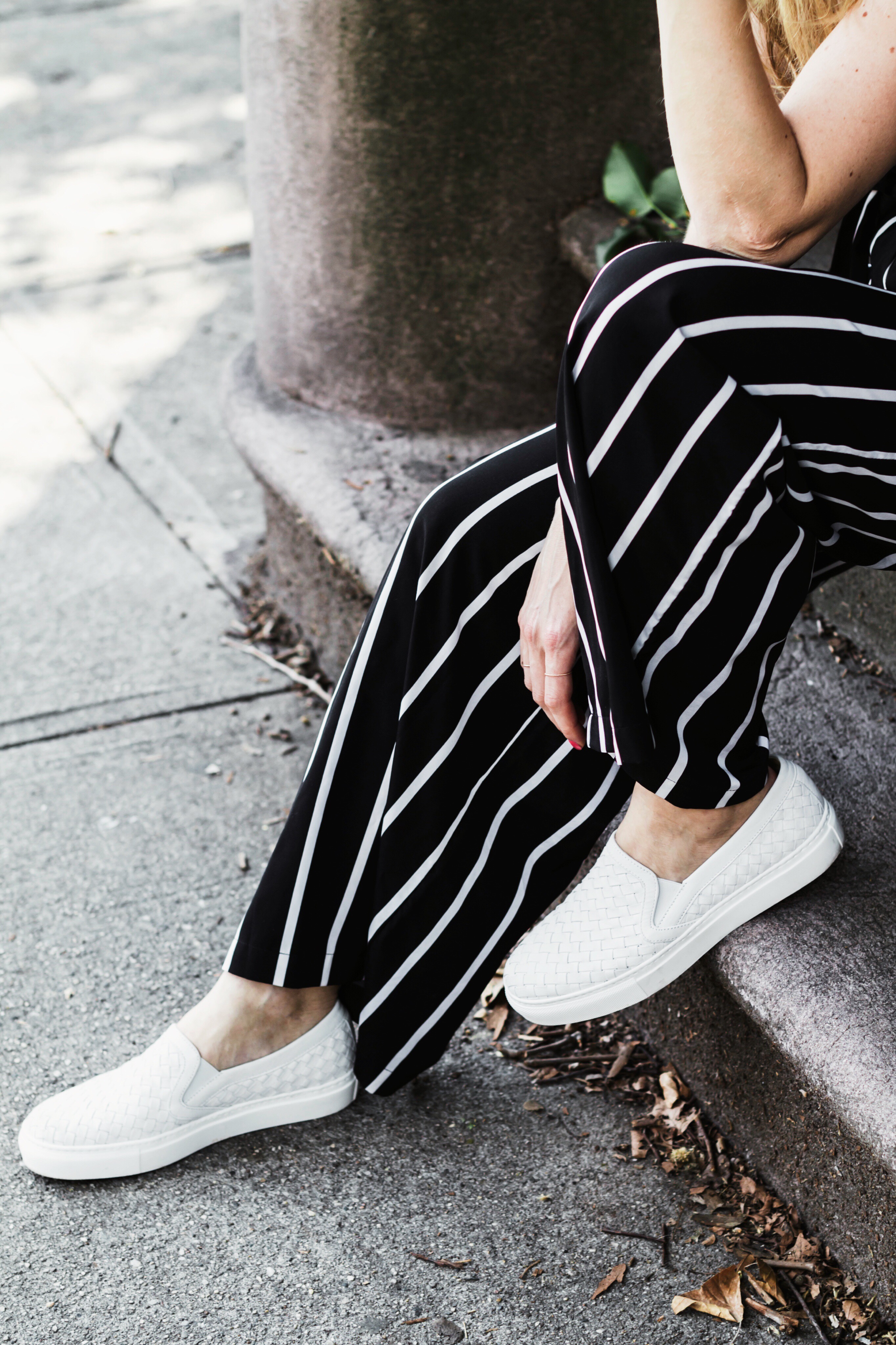 There's been a buzz about the brand M.Gemi for a while now and you may recognize these popular sneakers, but it wasn't until I used their shoes for a recent look book photoshoot that I was convinced that I need them. The quality on both the men's and women's shoes really elevated the wardrobe even more. The models were in heels and couldn't get over how comfortable they were too. I was sold on that alone, but like you probably are doing right now, assumed they were pricey.
If you don't know about M.Gemi they're like an old school shoe brand, made in Italy in family-owned factories with high quality materials. You get luxury shoes at insanely low prices because they sell direct to consumer, so there's no mark up on the price. Designer shoes cost often 2 to 3 times the cost a designer actually would sell them for because of the retail price that stores sell them at, but M. Gemi essentially gives you the wholesale price.
When M.Gemi reached out to me to work together, I said "yes" without hesitation and ended up choosing their signature slip on sneaker. It's everything I wanted in a shoe: chic, comfortable and most importantly in my life these days, easy. It's something I wear to the playground, to work and even running around NYC. I'll wear them for years and they won't fall apart or go out of style like my cheap sneakers do.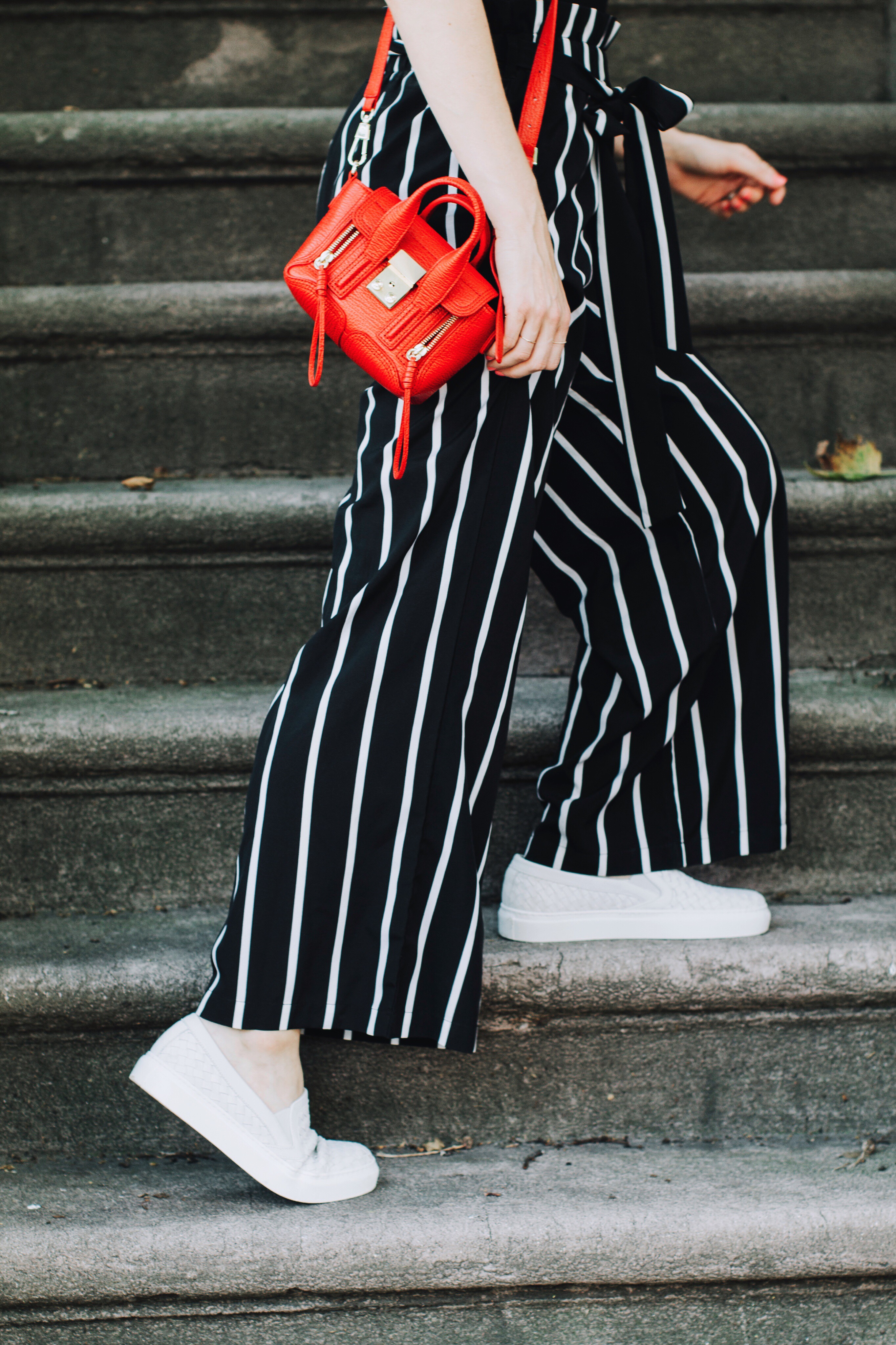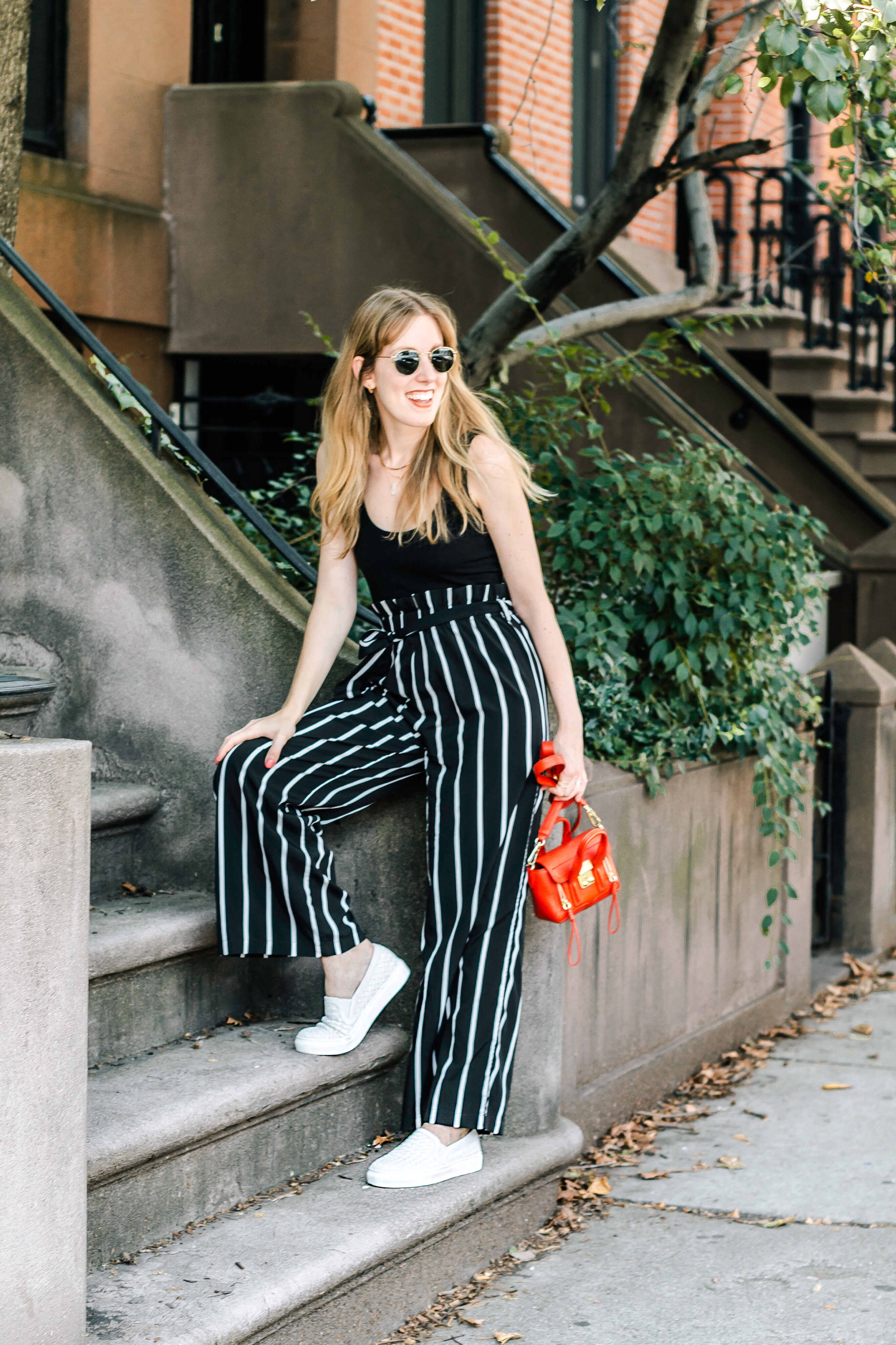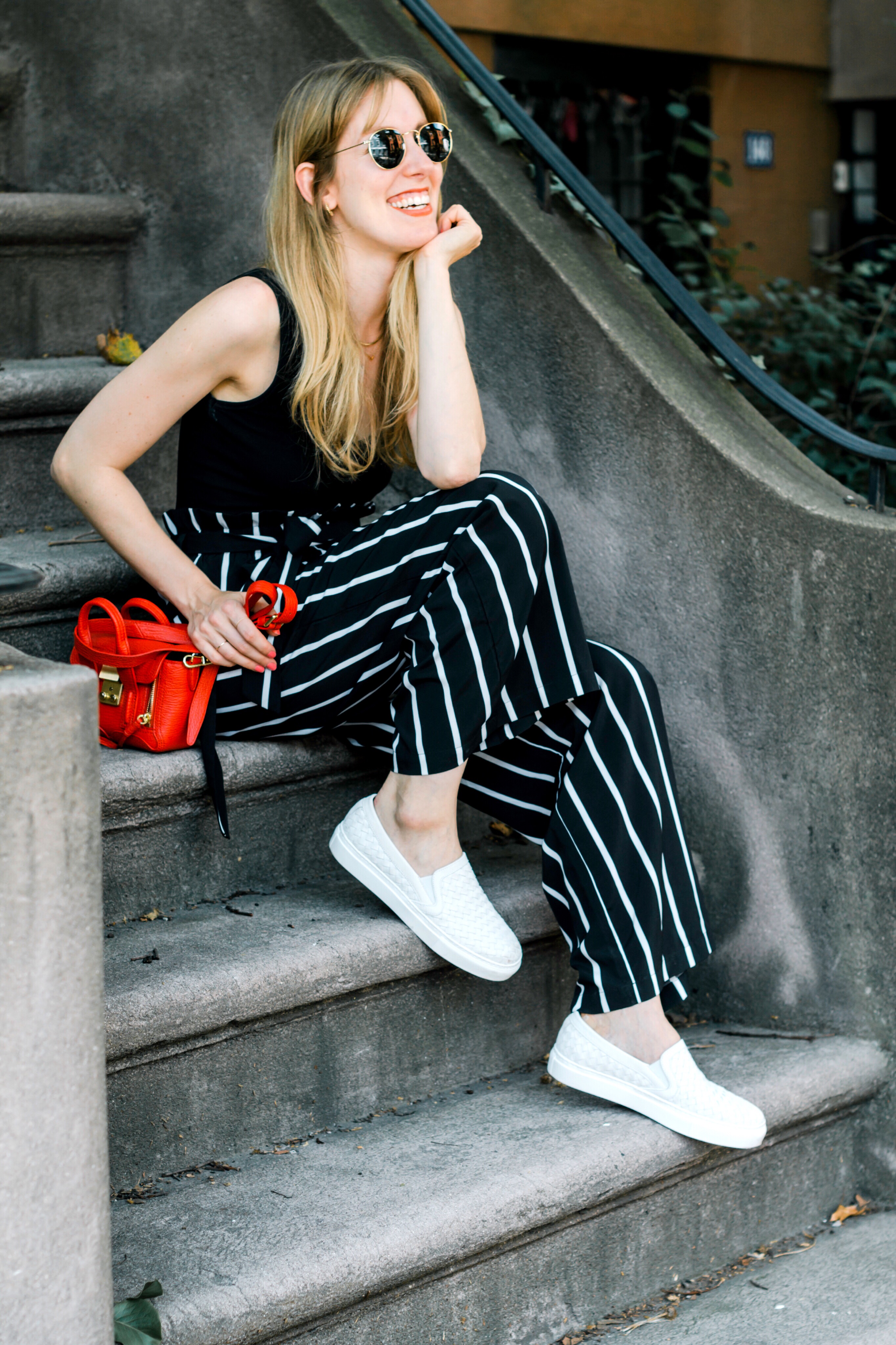 Thank you M. Gemi for partnering with me on this post. Shop my slip on sneakers here before they sell out (everything is made in limited quantities!). I got them in the "dove" color, which is slightly grey I can still wear after Labor Day, even though I don't believe in that rule!
Get $40 off your order with the promo code LIZT40
photos by Laura Bonner
{SHOP THIS POST}