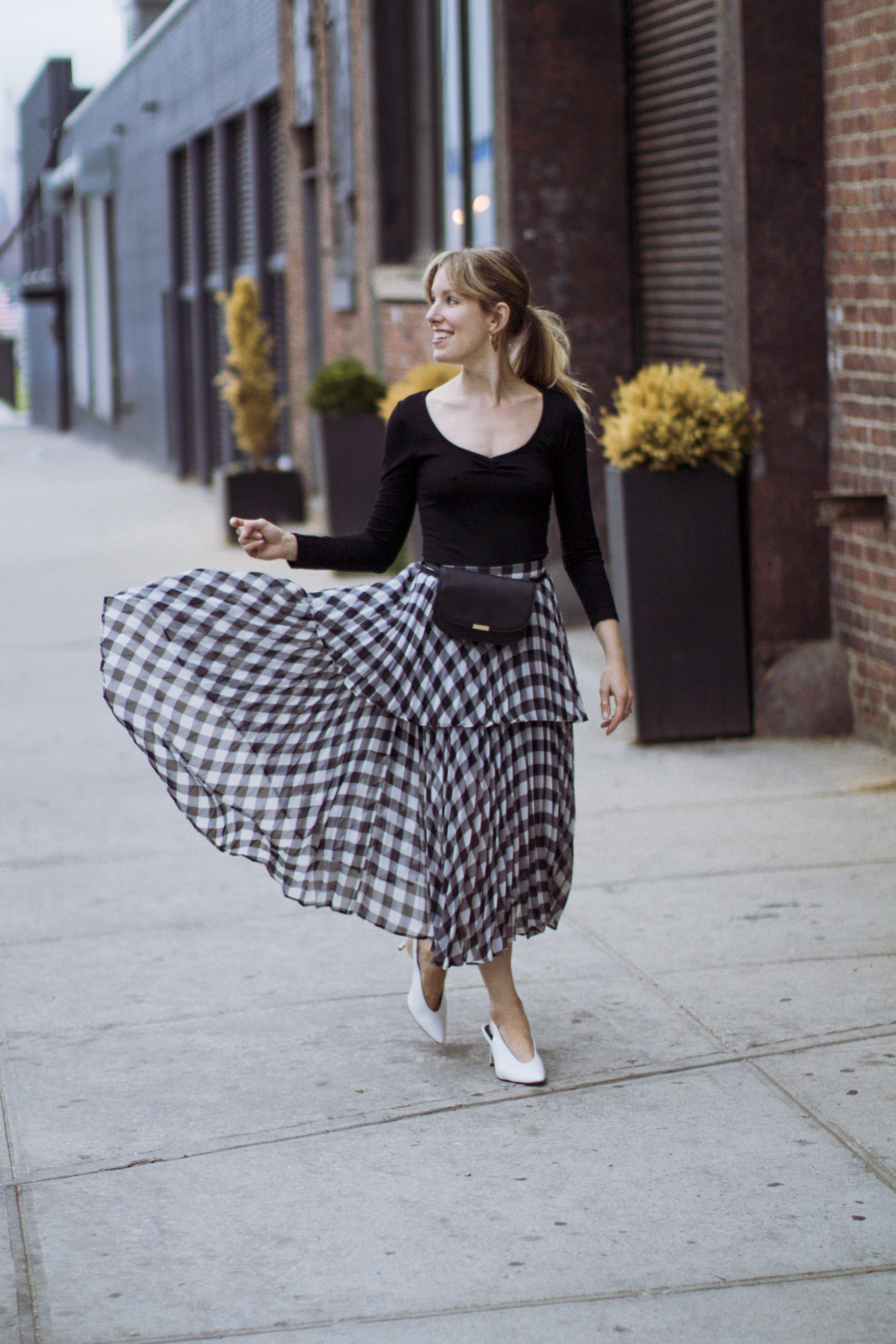 According to Forbes.com, the print you NEED to wear this spring is, you guessed it, gingham. Sure, it's not like this is a new print and it probably gives you flashbacks of Dororthy,  Gilligan's Island or perhaps a picnic blanket. This season it's getting a fresh update that it will make you rethink this formerly preppy pattern. Trust me, I did.
I've styled this perennial favorite print for many shoots, including a spring fashion editorial a few years ago, but I don't think I actually have worn it (at least intentionally) until this season. This spring gingham is getting an more sophisticated makeover that makes it a bit more street style ready than it has in the past. It's showing up in more ways than the typical button down or pretty dress.
I recently embraced this print with a fun pair of shoes and now this This Delfi skirt has completely converted me. I'm loving that this season, you can take this otherwise saccharin pattern and edge it up with new silhouettes and accessories that don't feel oh so sweet.
Check out some of my favorites this season here: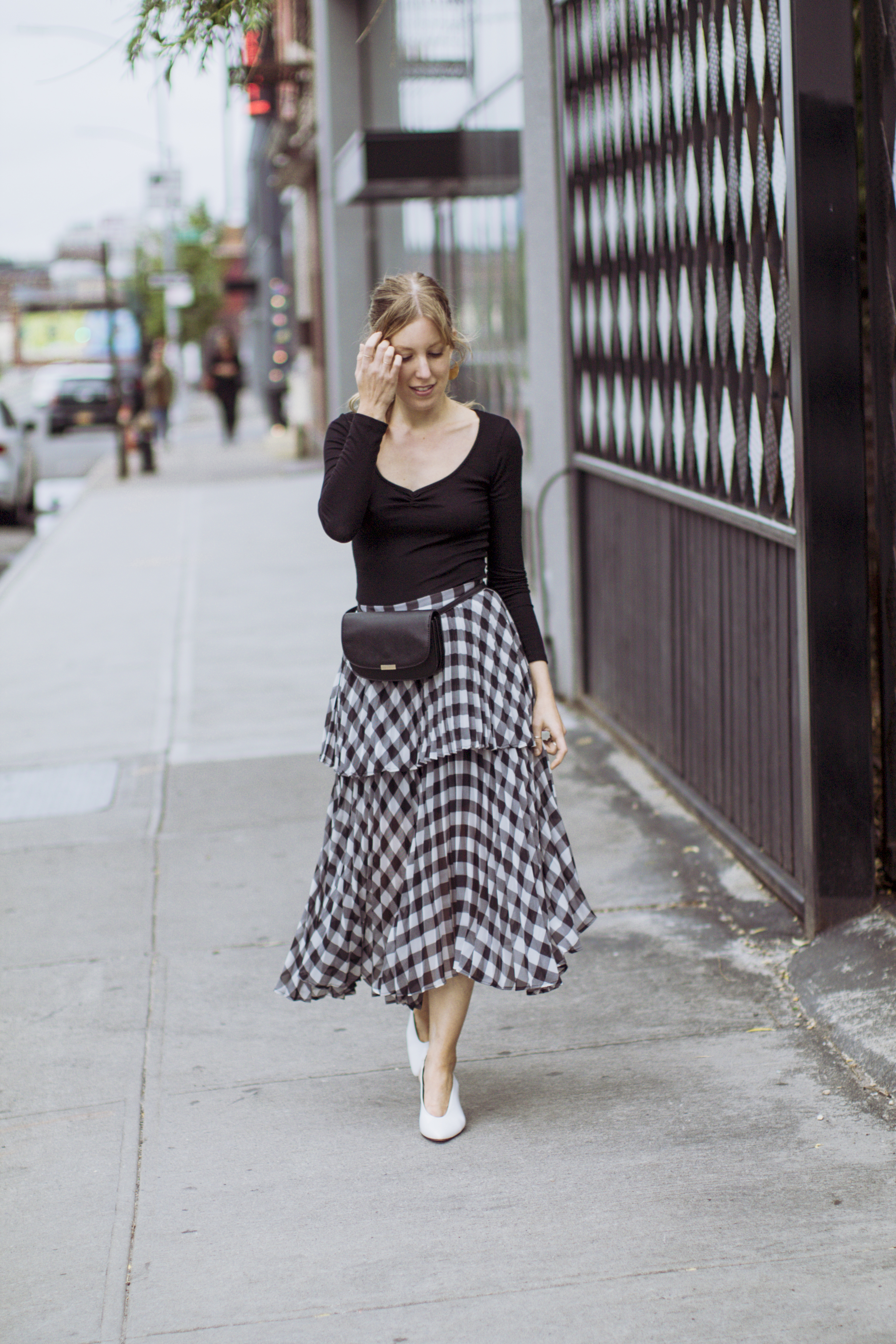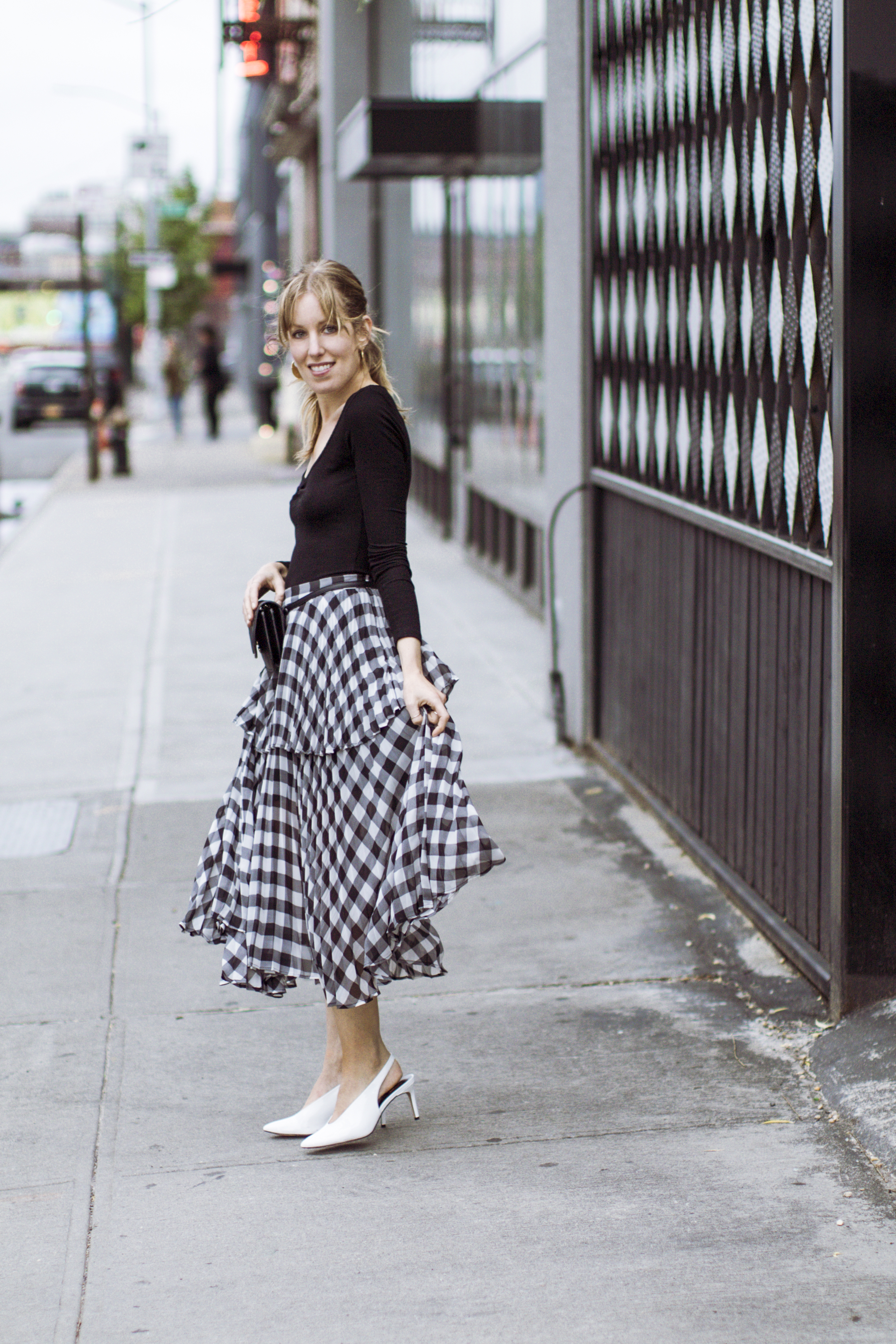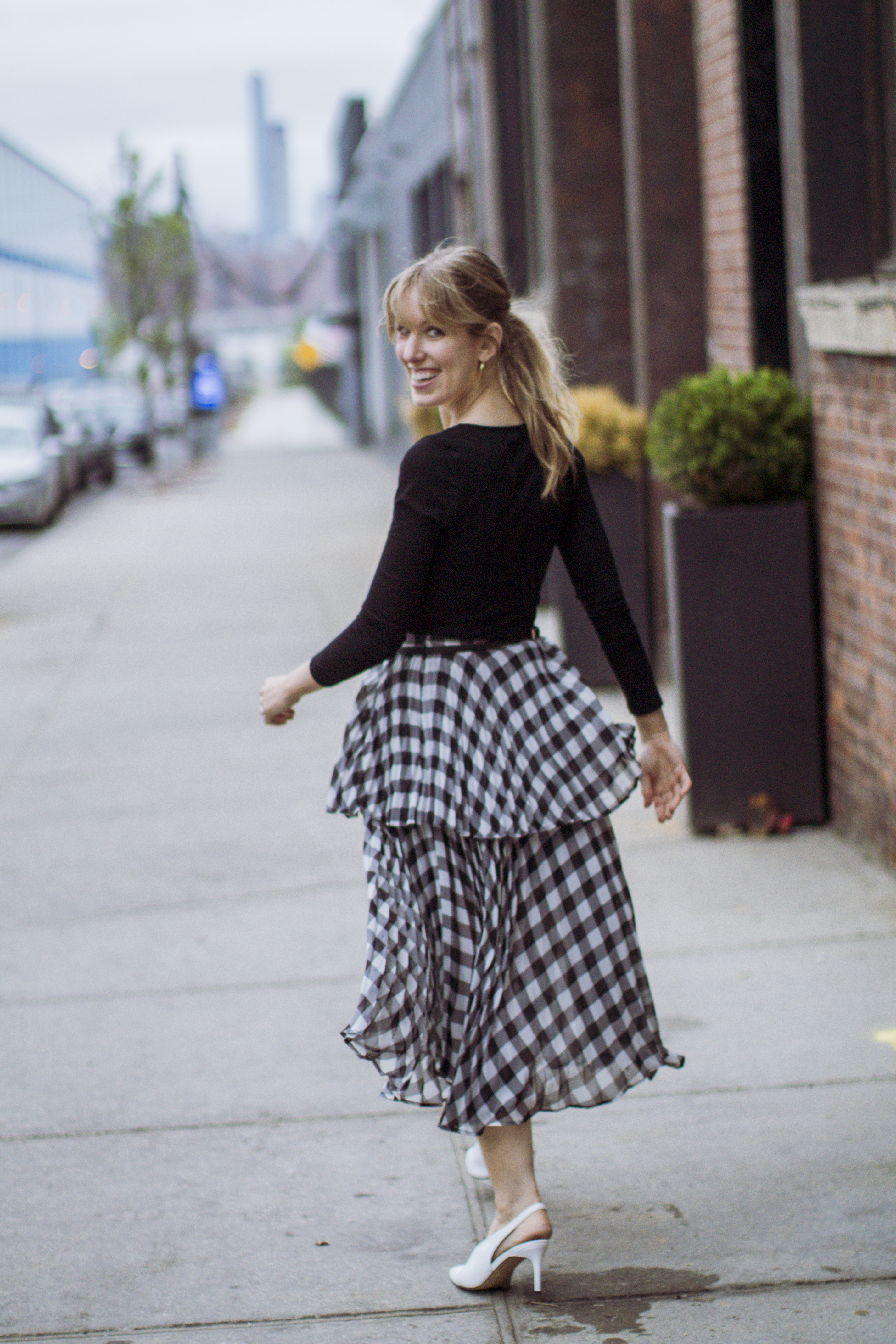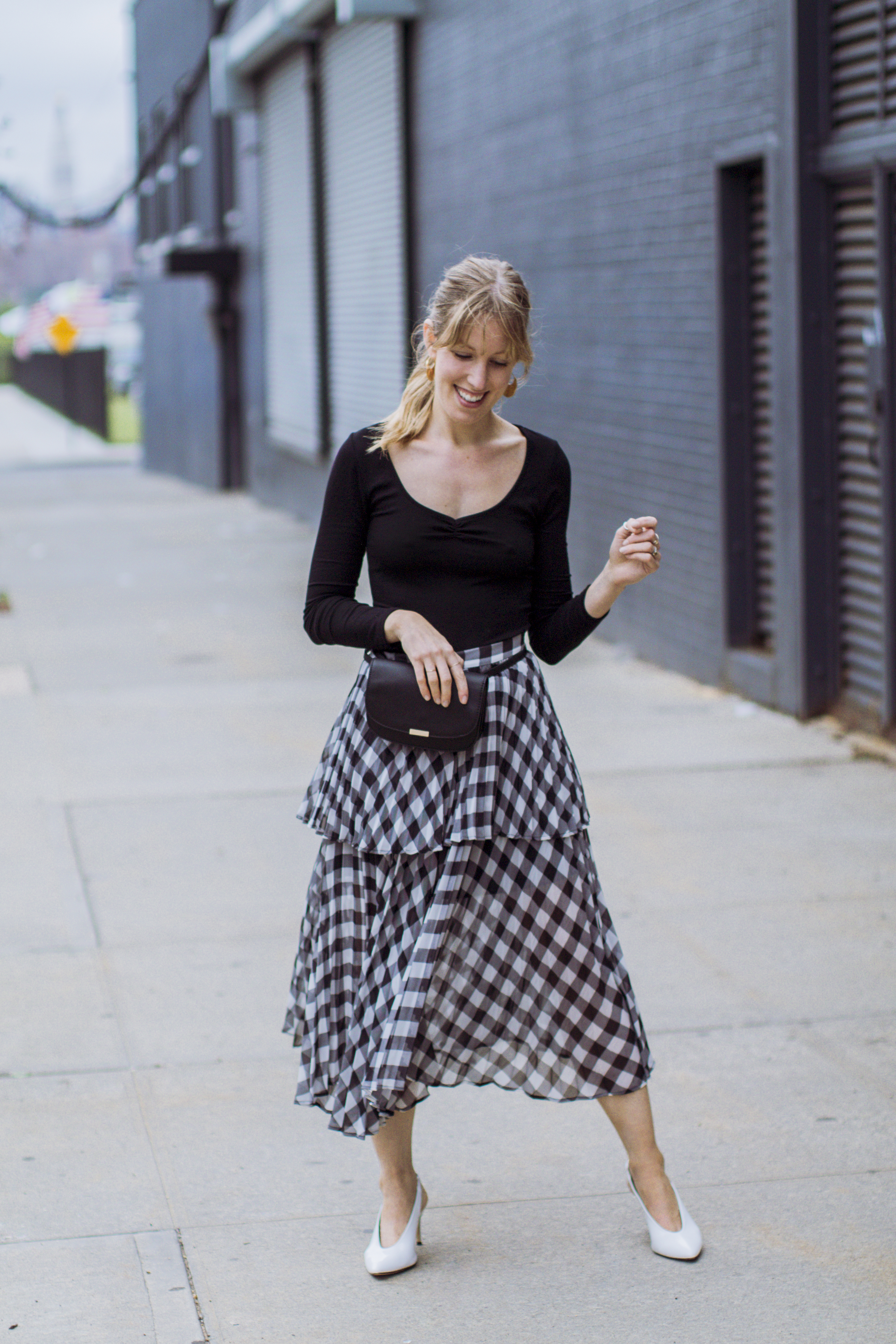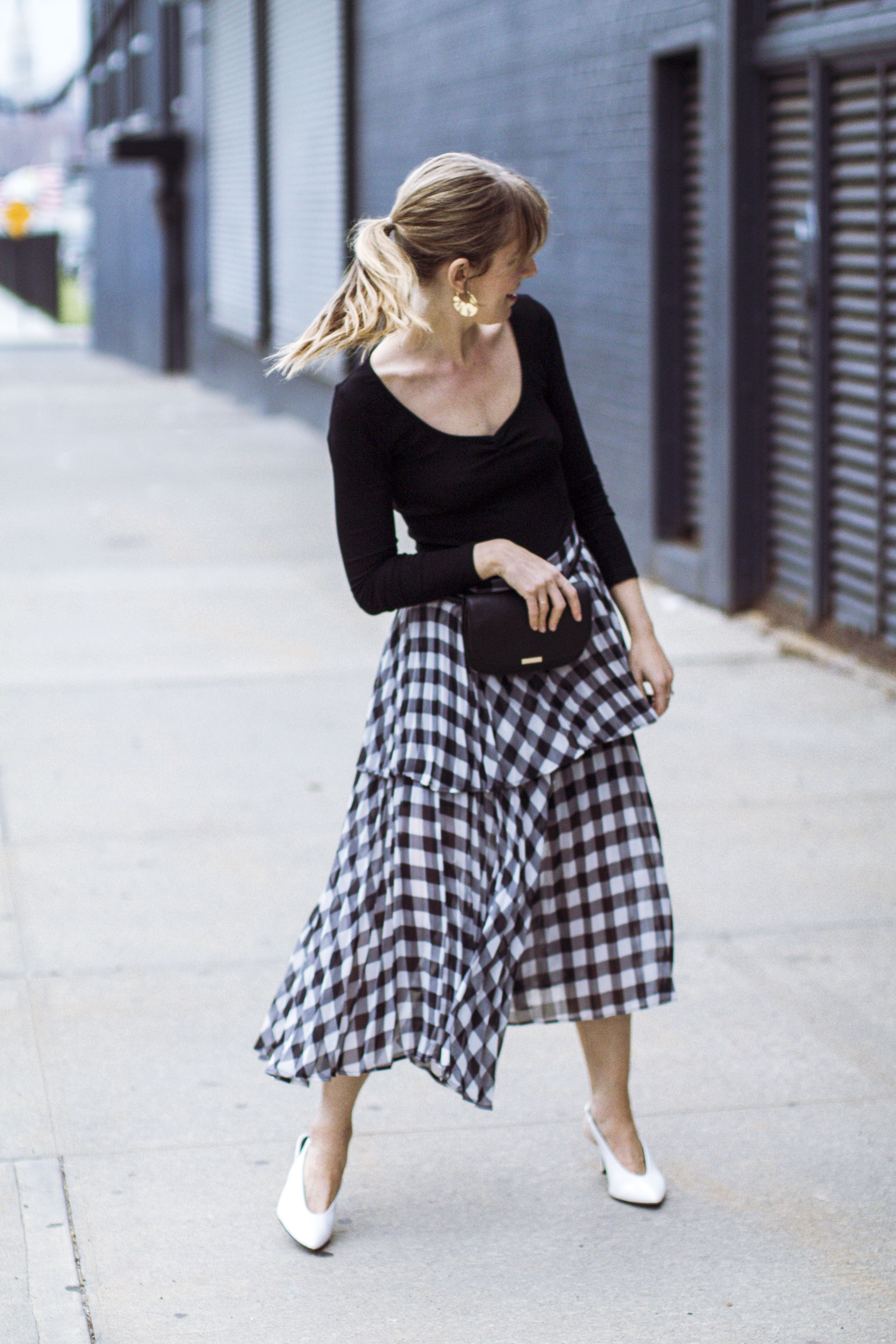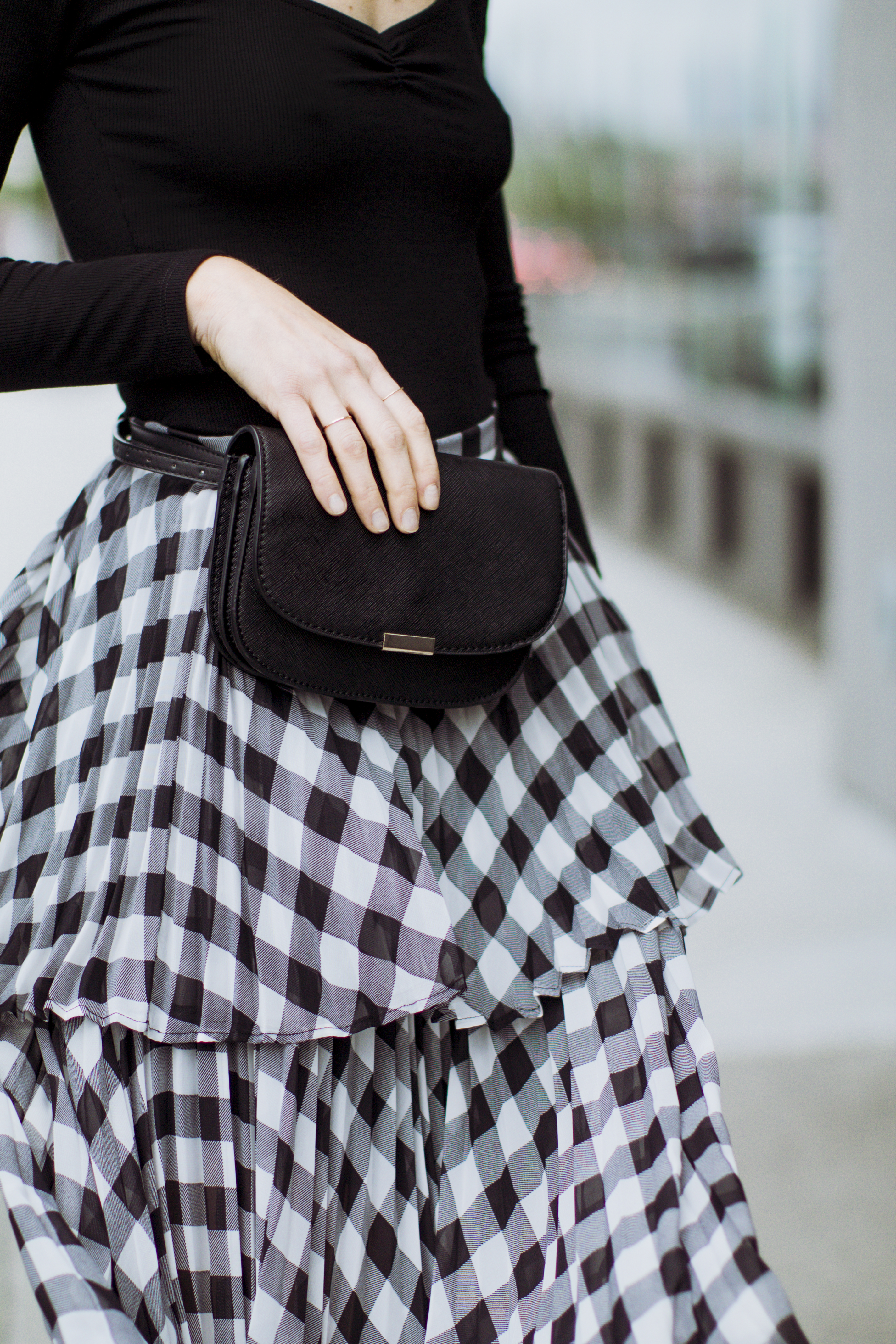 Urban Outfitters LONG SLEEVE TEE // Delfi SKIRT // Mix No. 6 HEELS // Gorjana EARRINGS // Zara BELT BAG (scored on Poshmark, similar BELT BAG)
{SHOP THIS POST}