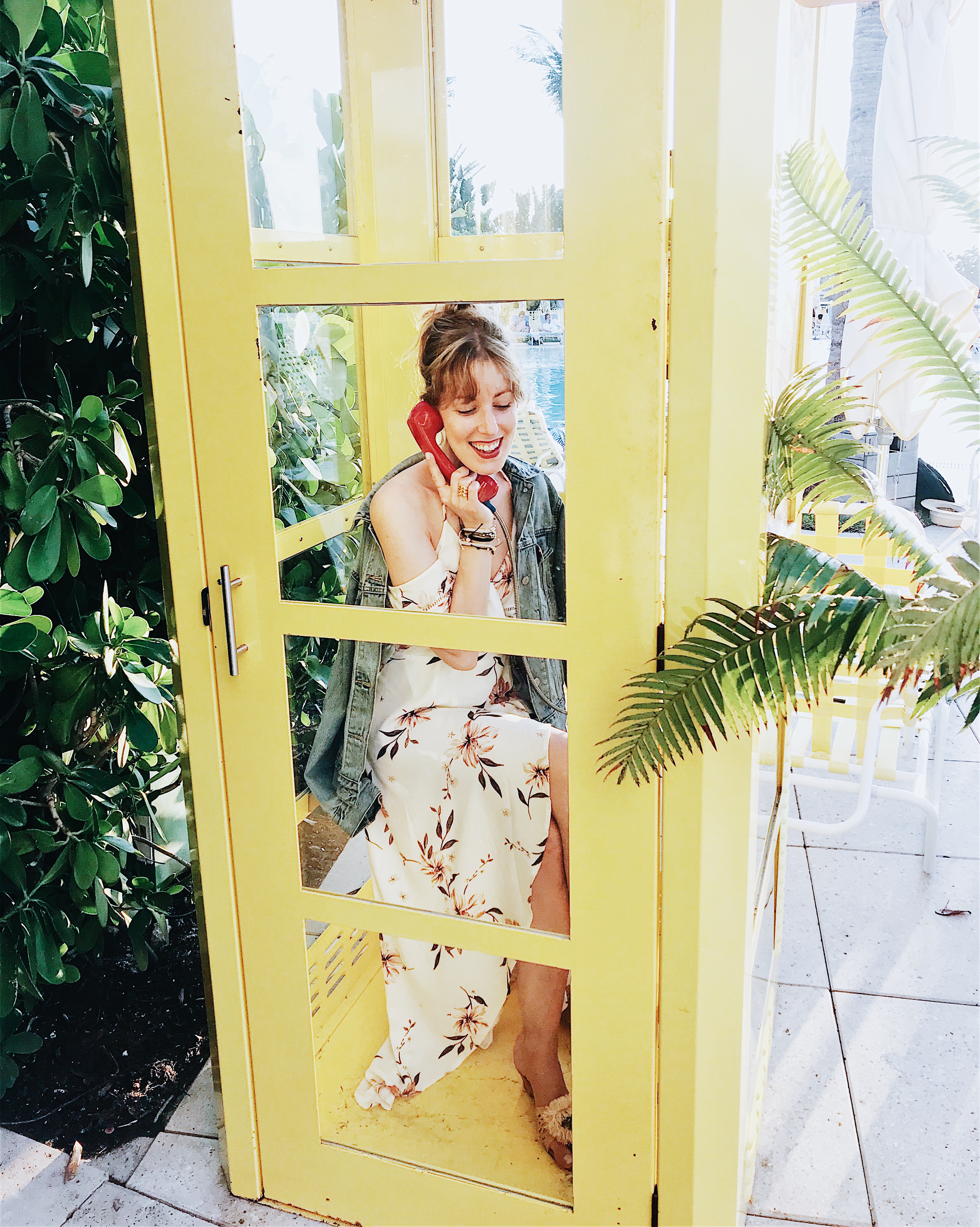 Tobi DRESS (c/o) // Levi's DENIM JACKET // Thriftwares SHOES // Pura Vida BRACELETS
shout out to my camera shy sisters for (reluctantly) being my photographers on this trip 
MIAMI TRAVEL GUIDE
This winter I escaped with my family to an easy, quick getaway to Delray Beach, Florida. The day I returned, I was on the phone with my sister, Kim, complaining how NOT relaxing the trip was with a baby and how I could use an actual vacation. Traveling with a baby is basically your life in a nicer location, but with more schlepping and likely less sleep.
As a mother of three boys, she said she really needed to get away too. She jokingly (but kind of not) declared to her kids, "I quit" that day. We decided to go away with our other sister, also an exhausted mom in need of an escape.
I never thought that right after a vacation, I'd book another trip BACK to Florida. There I was, a couple of weeks later, on the plane (by myself!) to escape to Florida once again. This time it was truly a vacation and a bonding trip with my sisters. In fact, it was the first trip we ever took just us sisters.
We toyed with the idea of going somewhere in the Caribbean chose Miami because it was
1) a quick flight
2) didn't require a passport
3) was somewhat affordable
4) had warm weather with options of pool and beach
5) had good food.
Kim and I both frequented this fun city because our styling clients frequently flew us for photoshoots down there because it's a great place to photograph spring fashion in the dead of winter. Well, case in point… see below.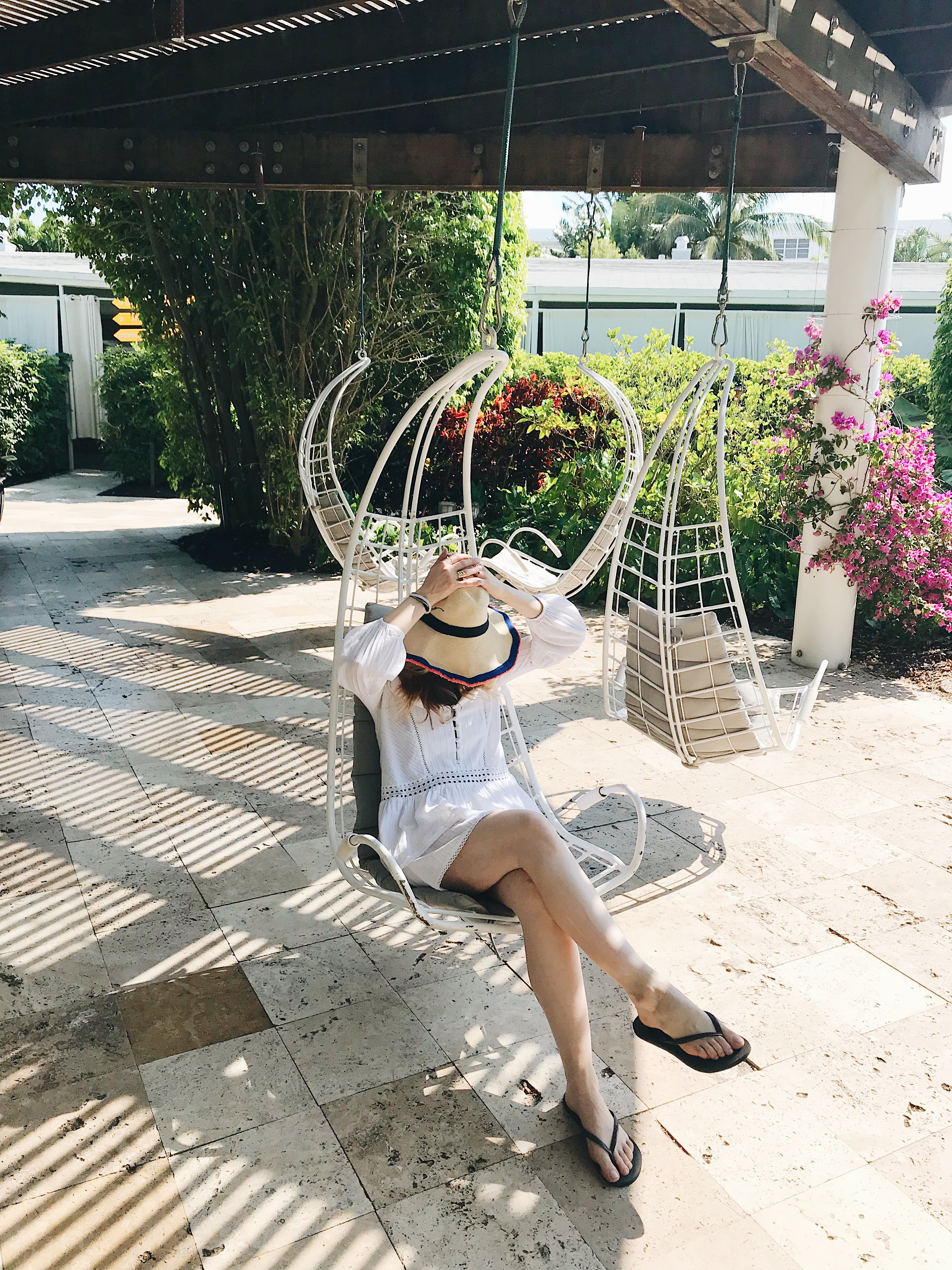 Nicholas DRESS // Havaianas FLIP FLOPS // Eugenia Kim HAT (old, similar here)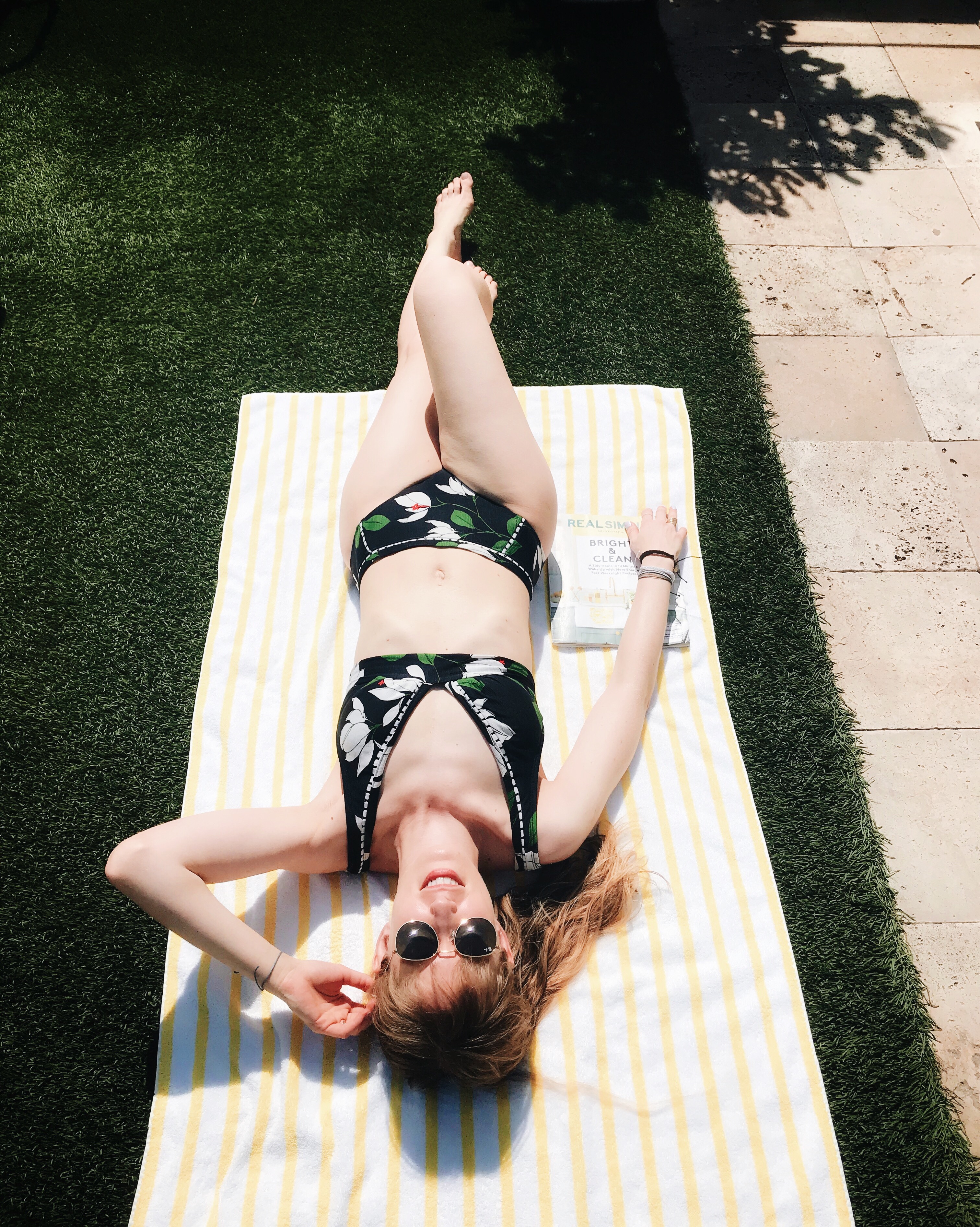 Soma Intimates BIKINI SWIM TOP and HIGH WAIST SWIM BOTTOM (c/o) // Ray Ban SUNGLASSES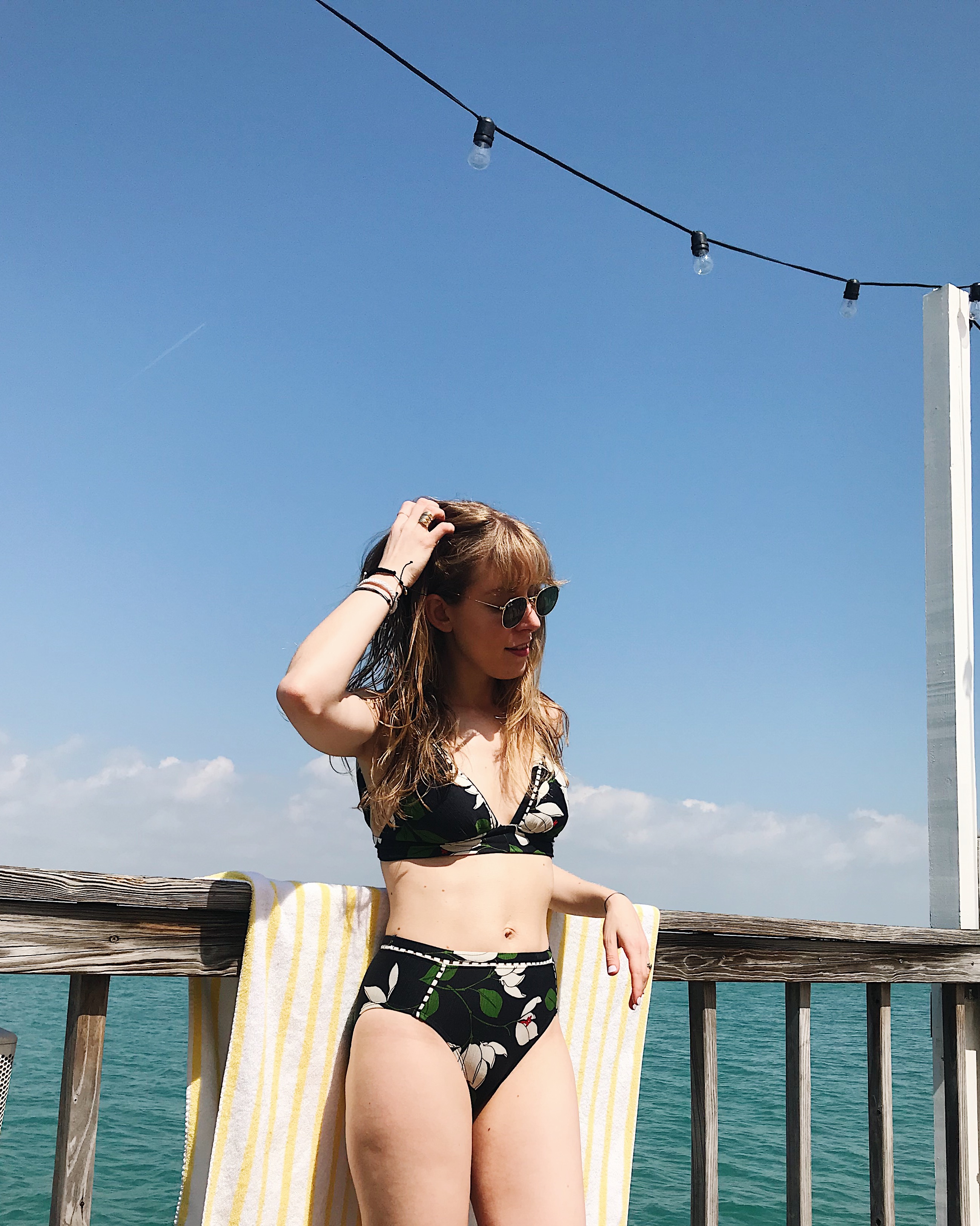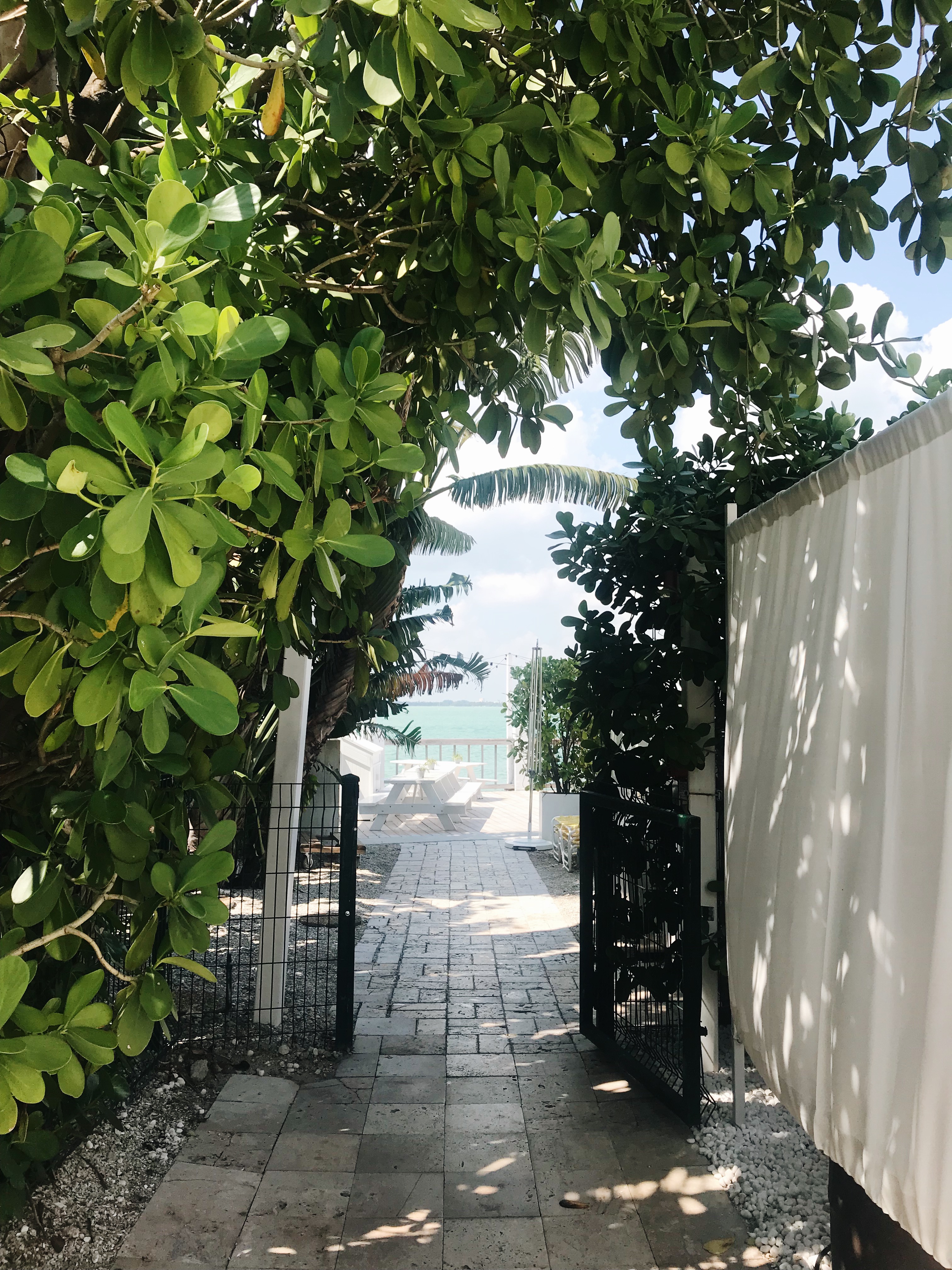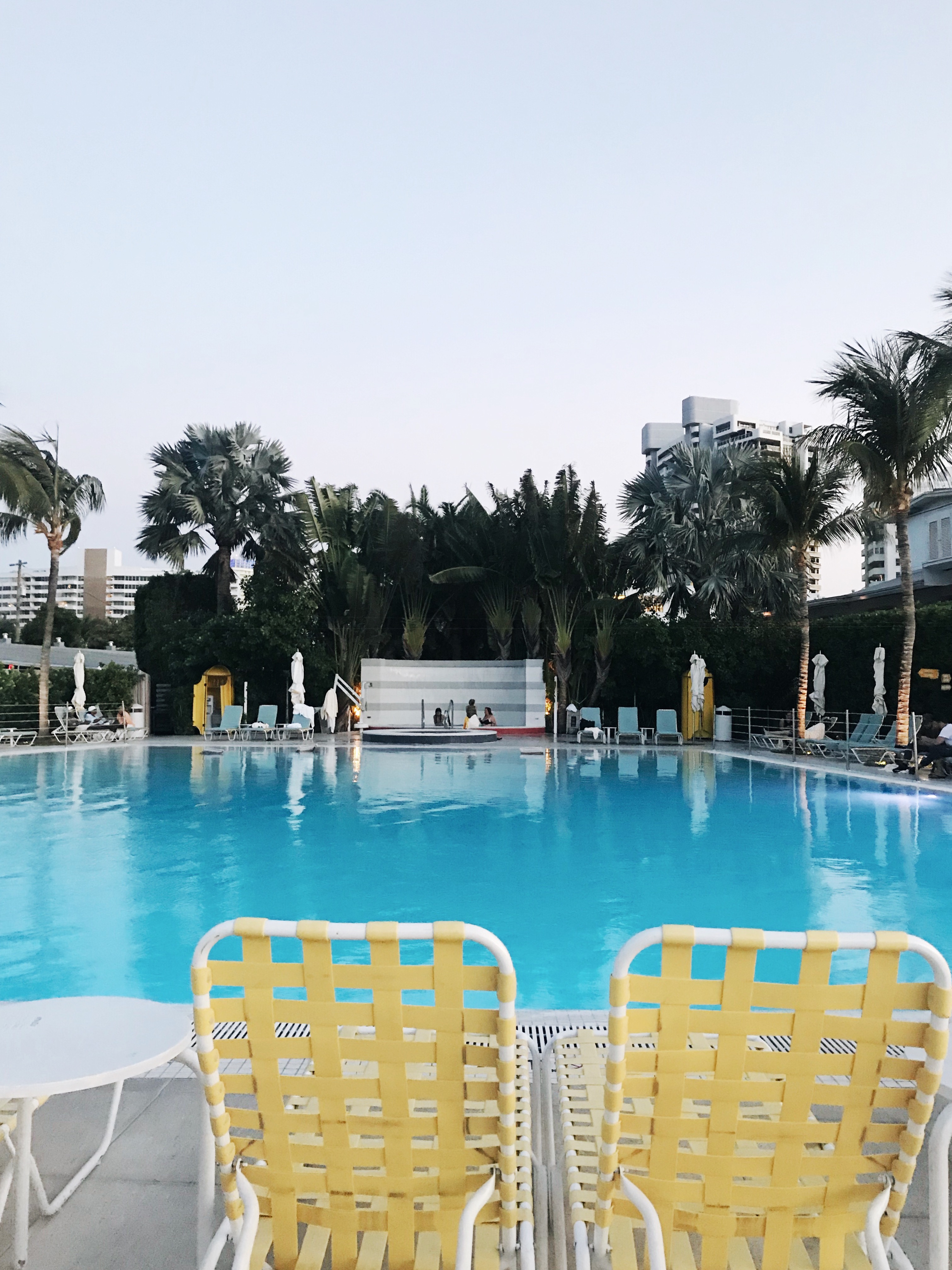 WHERE TO STAY
We stayed at The Standard Hotel & Spa (all images above), which was exactly what the doctor ordered. It wasn't the crazy Miami party scene and especially because we arrived on a Monday, it was so zen and peaceful there. They even had a signature scent in their lobby that instantly made me forget about the stressful life I left behind for a few days.
I'm sure weekends may pick up a bit, being they had a DJ for their Wednesday afternoon yoga class, but we were happy to pull up a lounge chair facing the bay, rather than the pool. It wasn't scene-y other than everyone was like a beautiful, model off-duty type, but I didn't feel out of place wearing Soma Intimates high waisted bikini or one-piece, both of which got a ton of compliments, and my new mom bod. By the pool, guests mostly were reasonably clad in cute poolside looks, covered up in hotel robes or were topless (yes, that's legal there).
Our room was like a tiny bungalow and had a private deck, outdoor tub, but no frills otherwise. It was quiet, except for some neighbors that seemed to be a little more rowdy than us (luckily I used the provided ear plugs that evening!). The hotel was also located in a prime location—away enough from hub-bub, but close enough to where all the action is. For a low-key girls getaway, this was the perfect pick and we may make it an annual thing, pending the husbands allow.
The Raleigh Hotel is my favorite hotel I've had the chance to stay in for work, but unfortunately it was closed for renovations during our trip. It's the most beautiful classic Miami hotel and it's in a prime location and right on the beach too. It doesn't get more iconic Miami than this pool and it's suited for the more sophisticated traveler.
If you want the typical and trendy South Beach experience, complete with ladies in bikinis and high heels strutting through the lobby, then stay at The Mondrian. It's not my first choice to stay solely because waking up to the bug-eyed 90's Steve Madden heads in each room kind of creep me out, but otherwise it's a fun spot.
I haven't personally stayed here, but if money was no object then the new and popular 1 Hotel South Beach would be where I'd stay. It looks so luxe and relaxing, bringing nature to your experience, however it may come with a hefty price tag for that.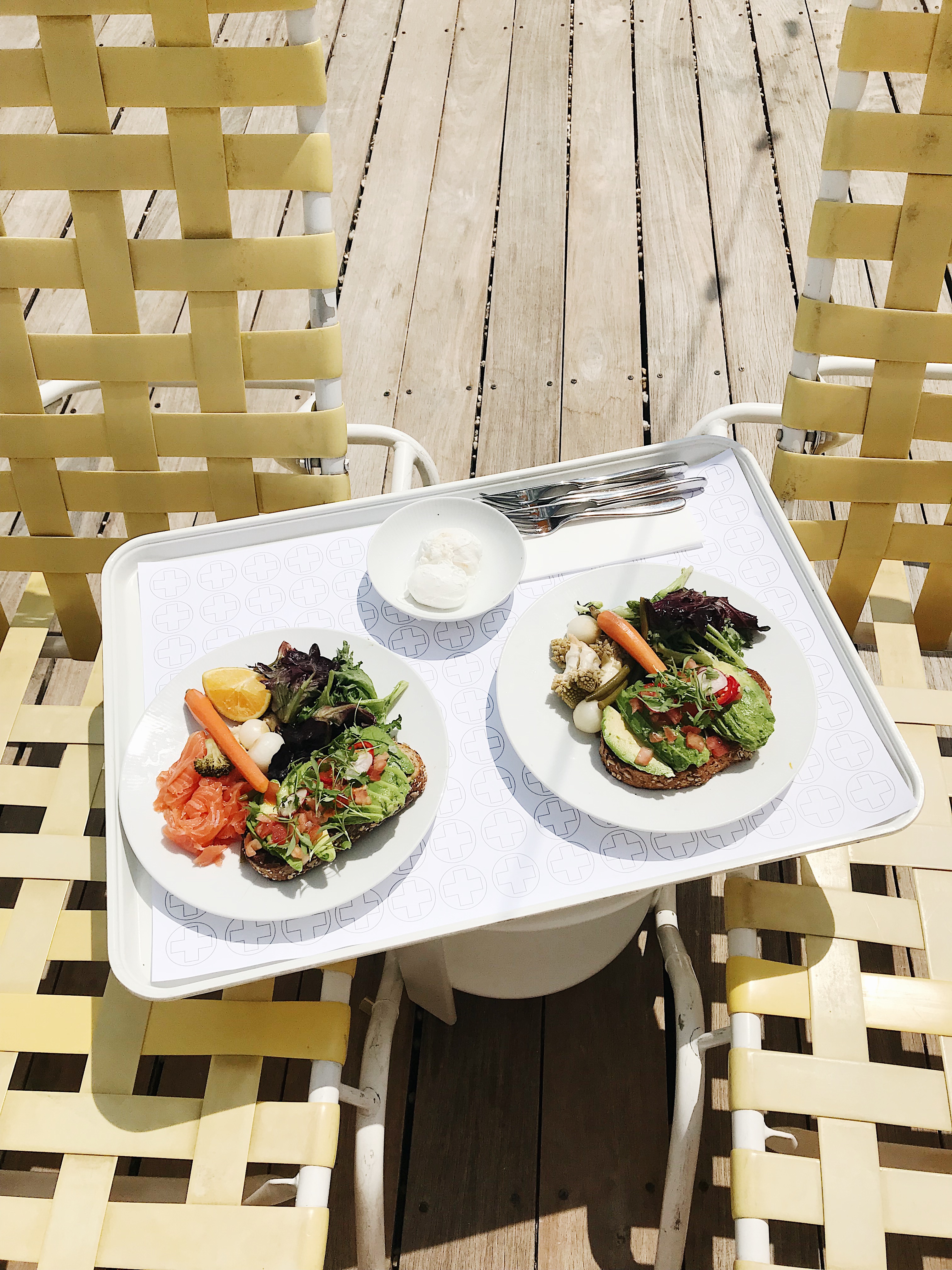 WHERE TO EAT / DRINK
The Standard had amazing poolside eats (above), cold brew (below) and bay side cocktails to enjoy while watching the sun set. We even ate dinner there one evening and were so happy with the food there that we could have never left.
Cleo is my favorite spot that I seem to always go back to when I'm in town. It's perfect for groups to share some Mediterranean tapas and cocktails for a low key but still kind of glamorous dining. Trust me and get the truffle flatbread.
Paul (below) is kind of like the fancy Starbucks of Paris. It's kind of common there, but everything in France is better, so trust me, it's worth coming here for an easy breakfast, the best croissants, a coffee and some people watching.
Lucali (below) is arguably the best pizza in Brooklyn and could have a 2 hour wait at it's flagship…at 4pm on a weeknight… so I jumped on the chance at scoring a table in Miami even though it's a stones throw from where I live. I recommend doing the same.
Yardbird came highly recommend by some of you on Instagram, but unfortunately we're all vegetarians so I cannot speak from firsthand experience, but it seems like this is one to check out.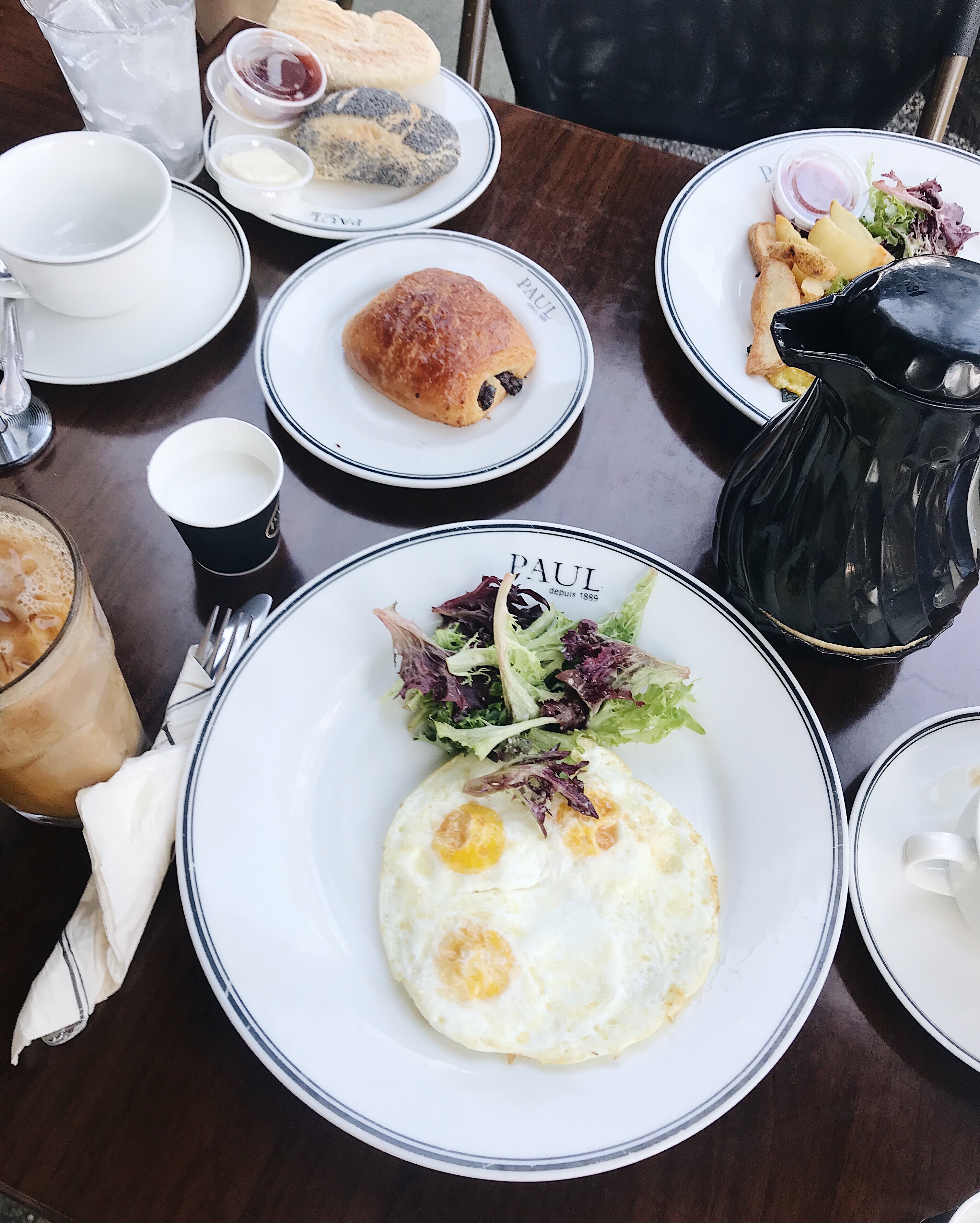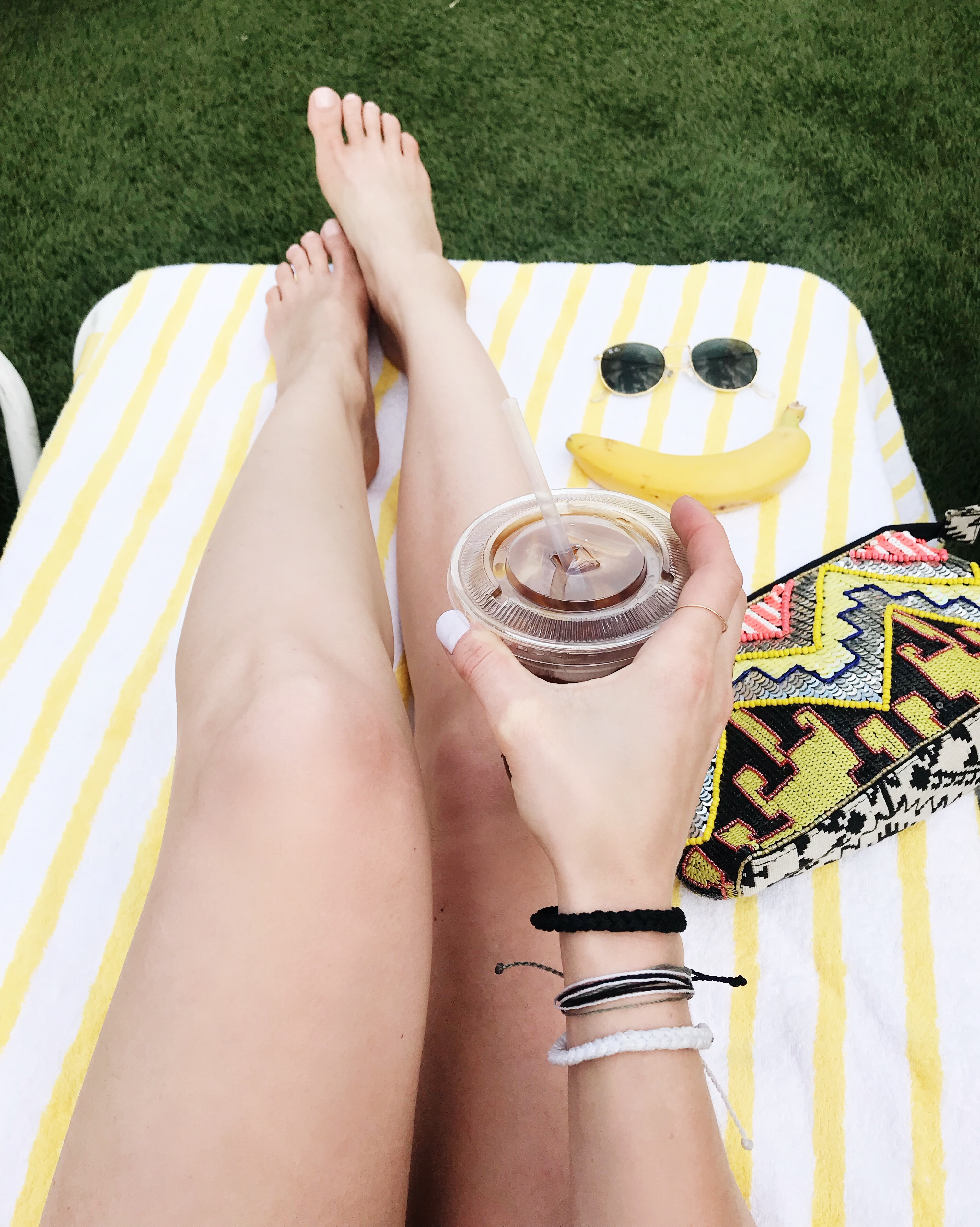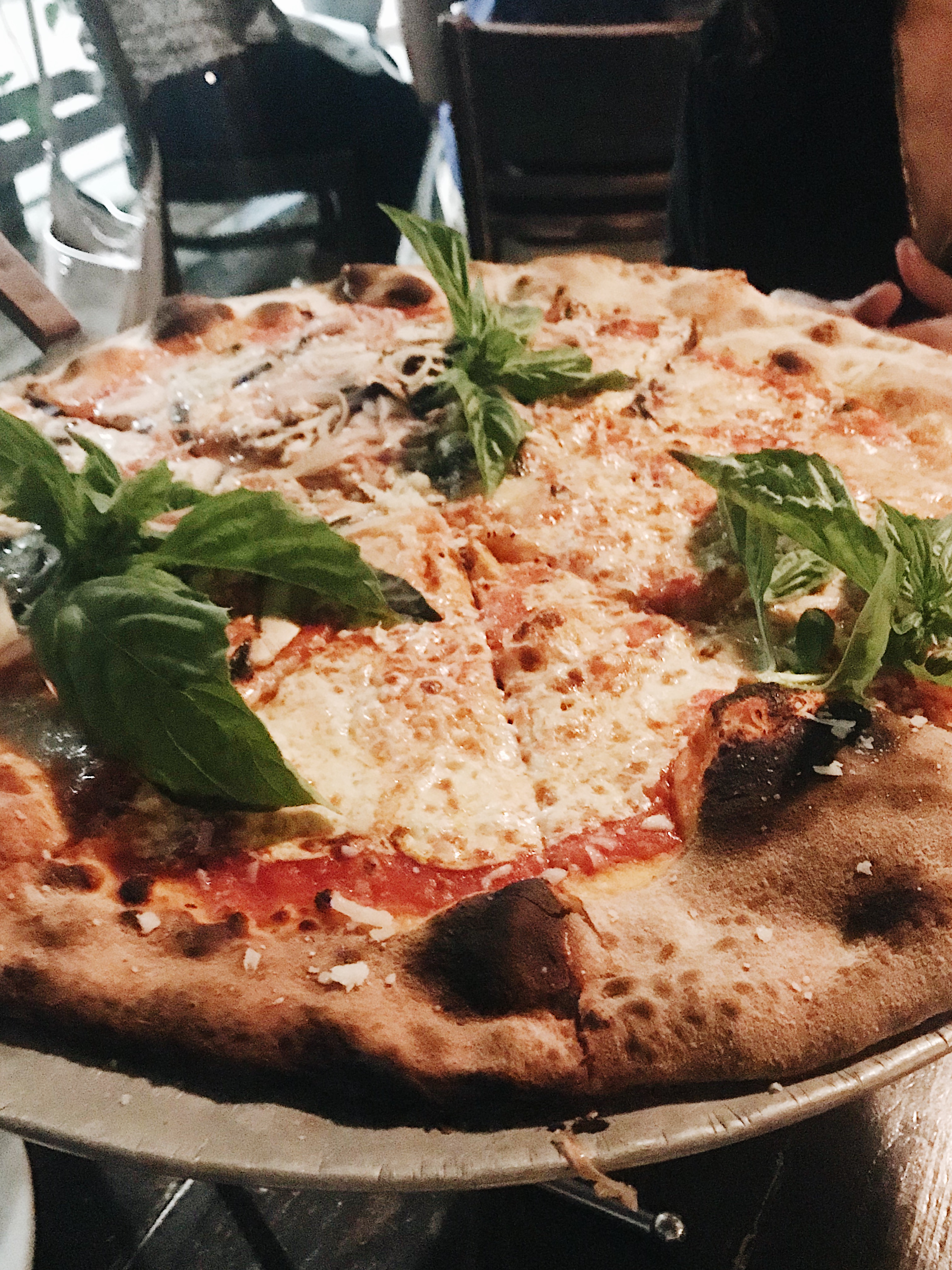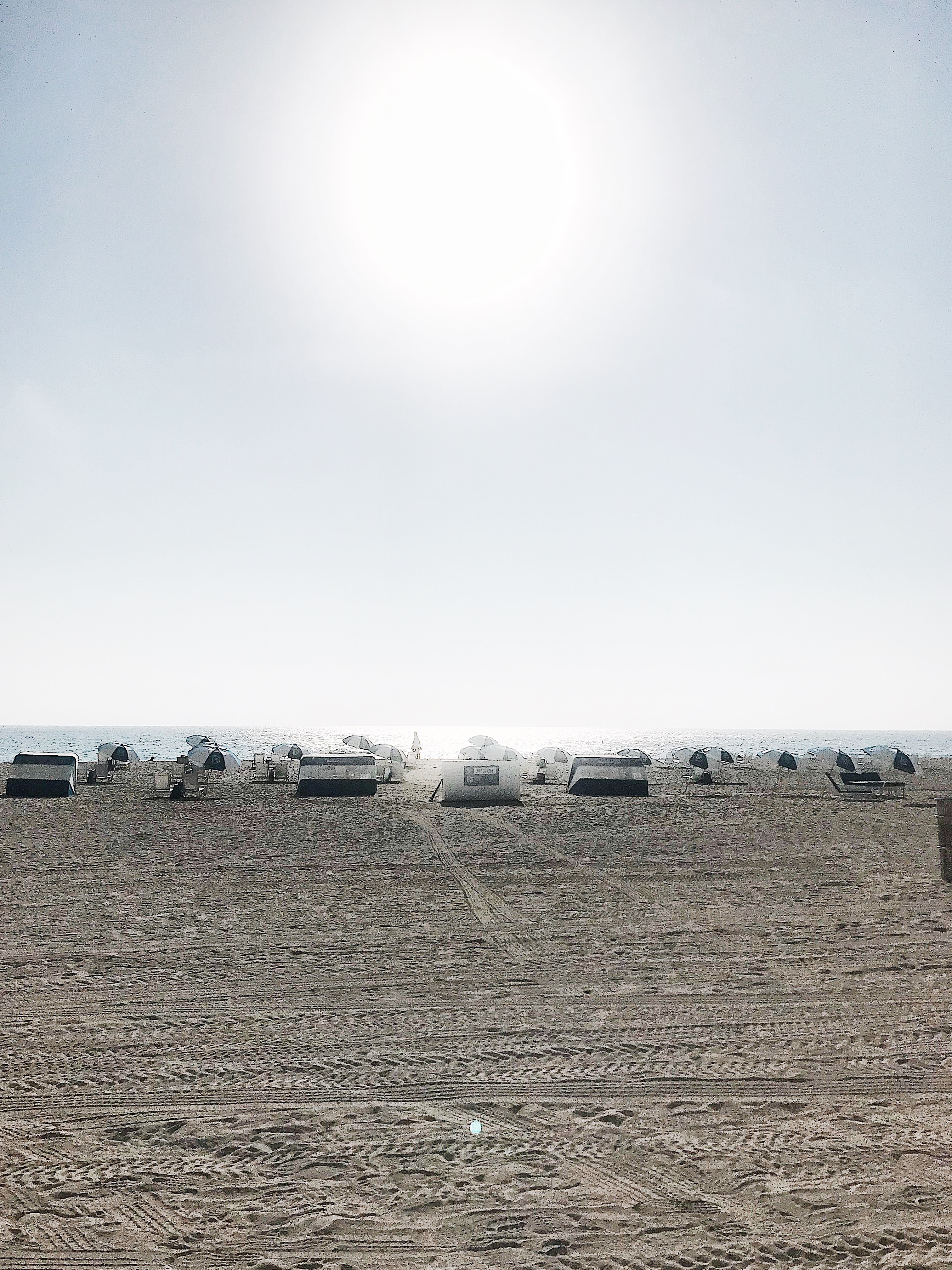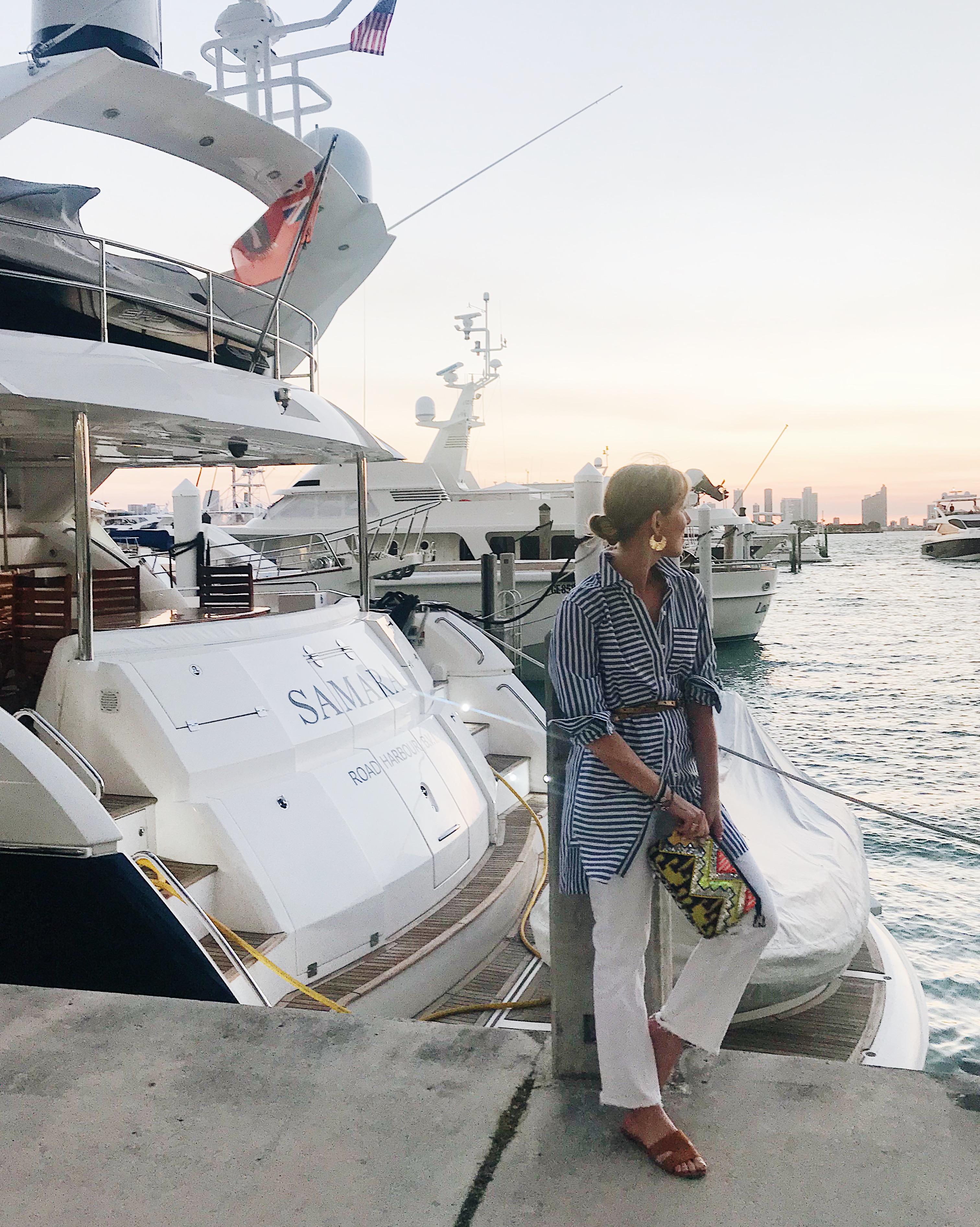 Current Elliott DRESS (worn as a TUNIC) // Gorjana EARRINGS // AG JEANS // Who What Wear for Target SANDALS (on clearance for $15!) // Nila Anthony CLUTCH (old, similar here)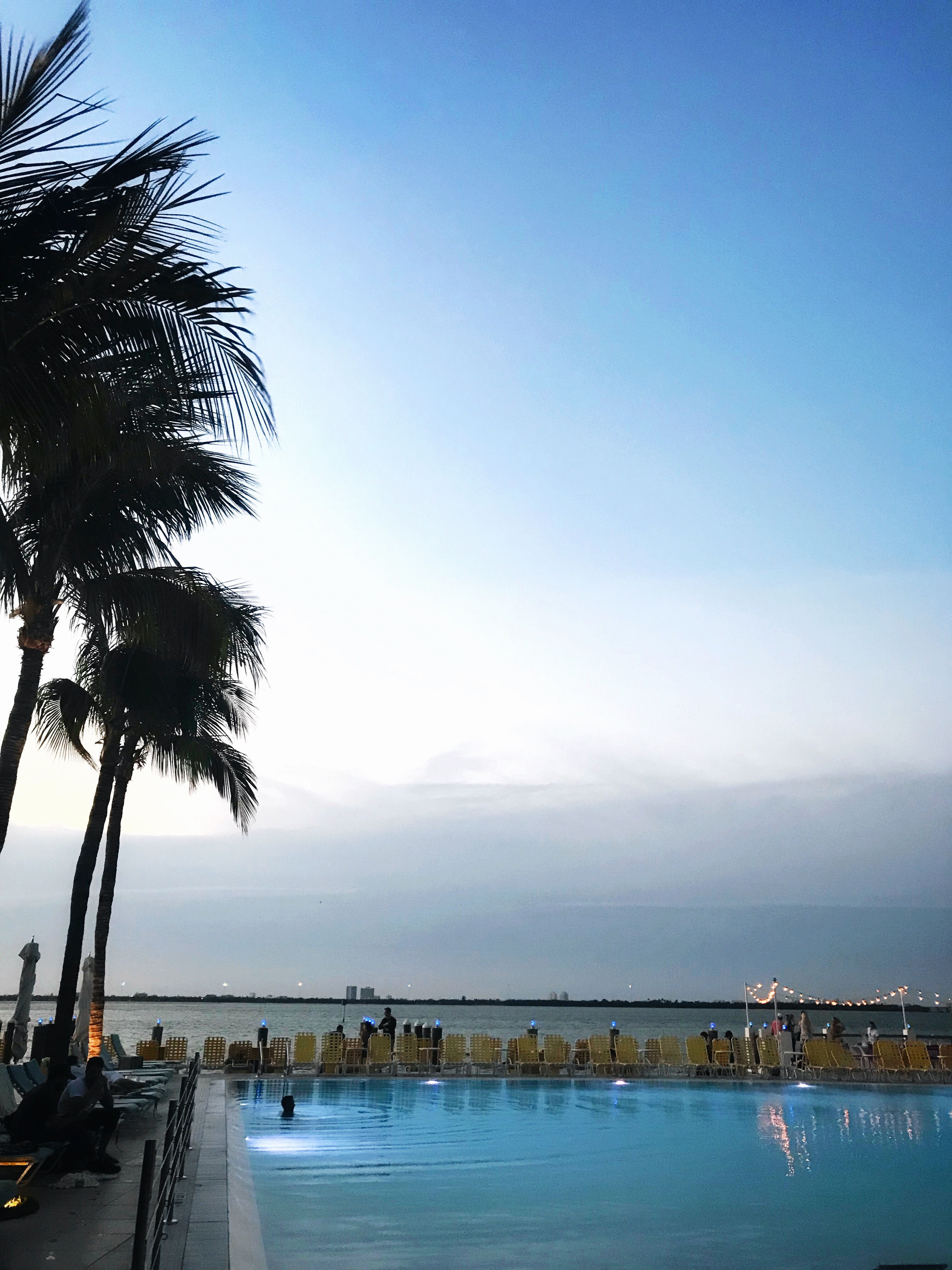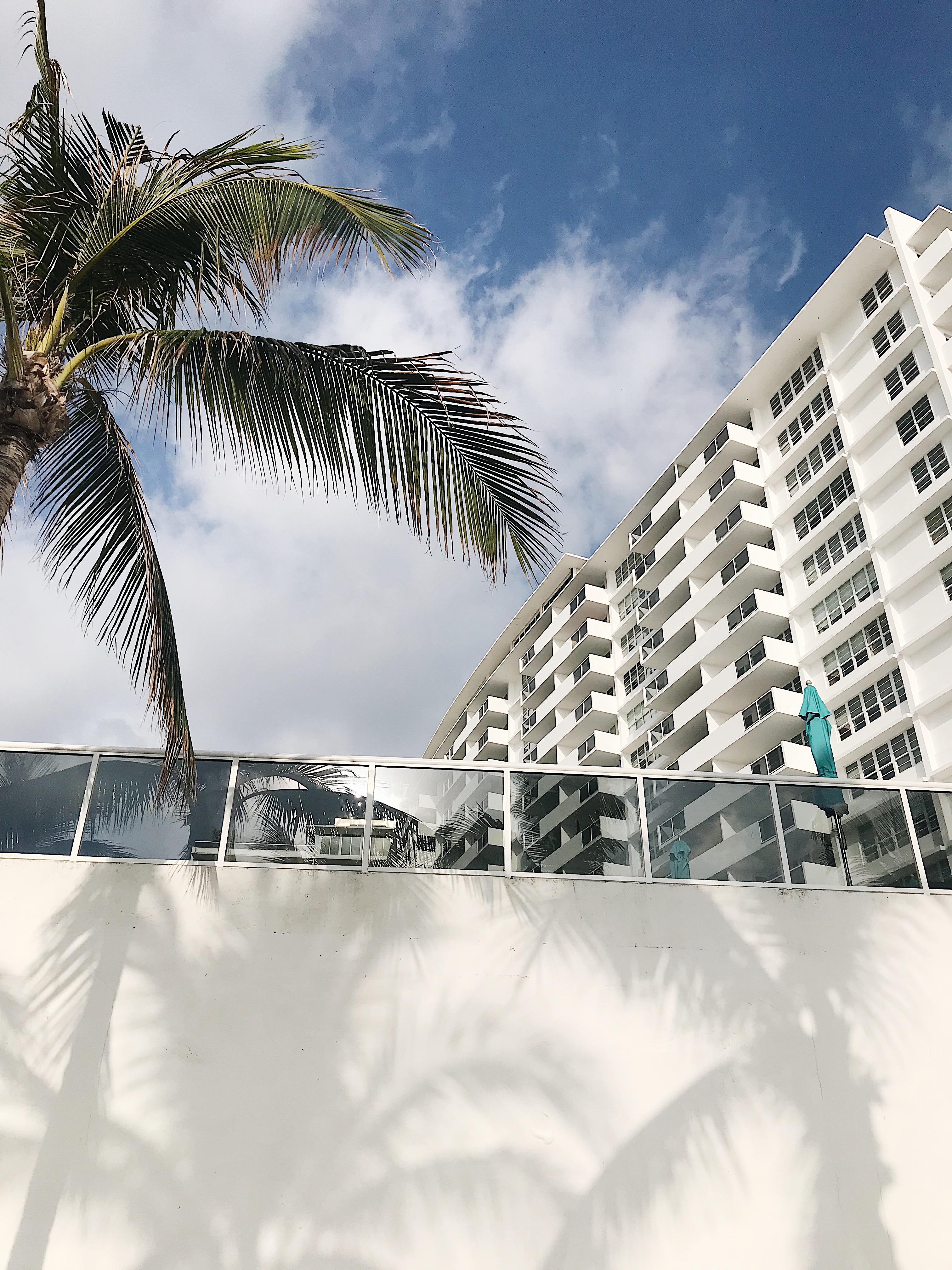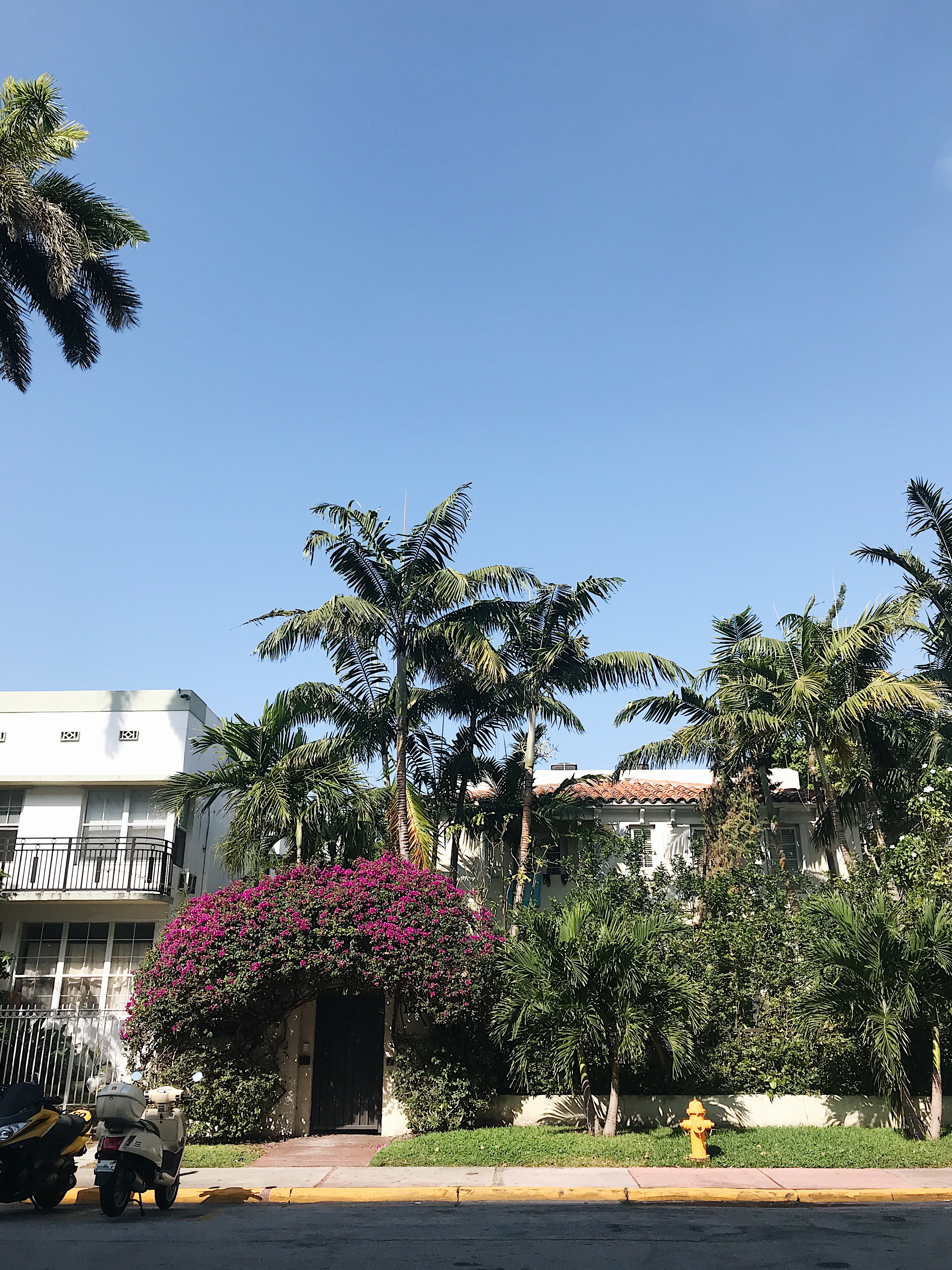 Miami is the perfect quick and stylish getaway if you're in need of one, especially while the weather has been so fickle even lately.
Let me know in the comments below if I missed any great spots to check out in Miami. Happy travels!