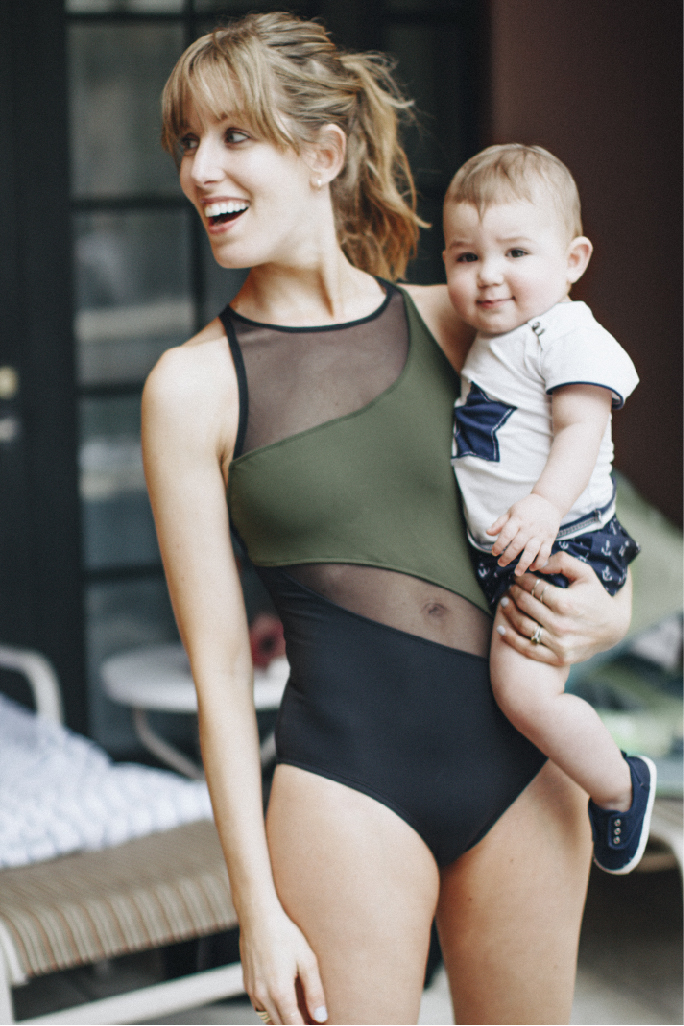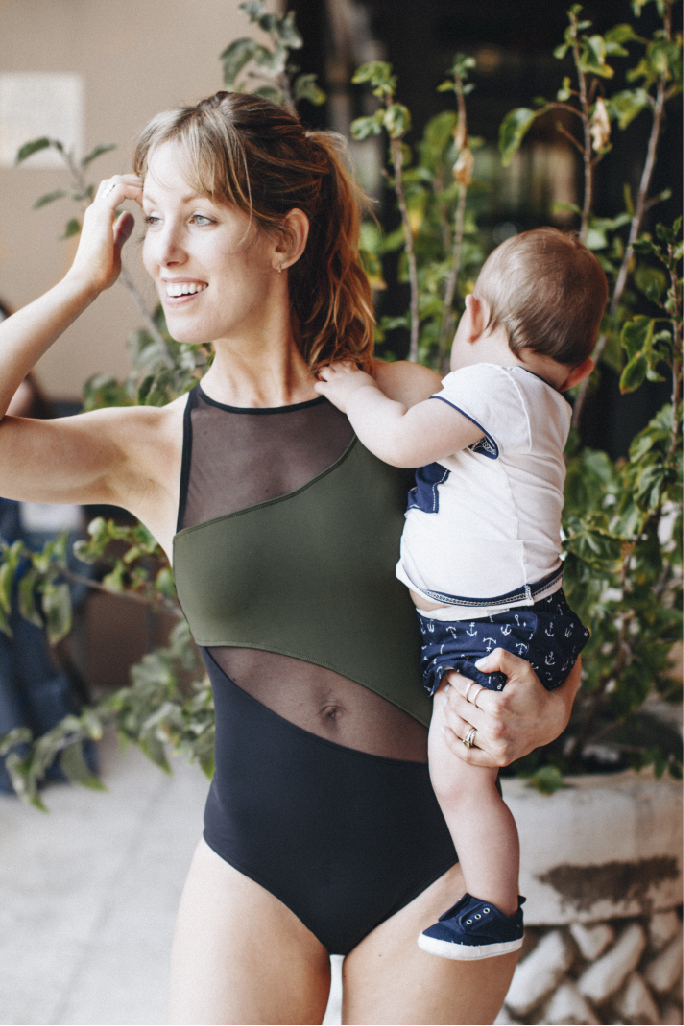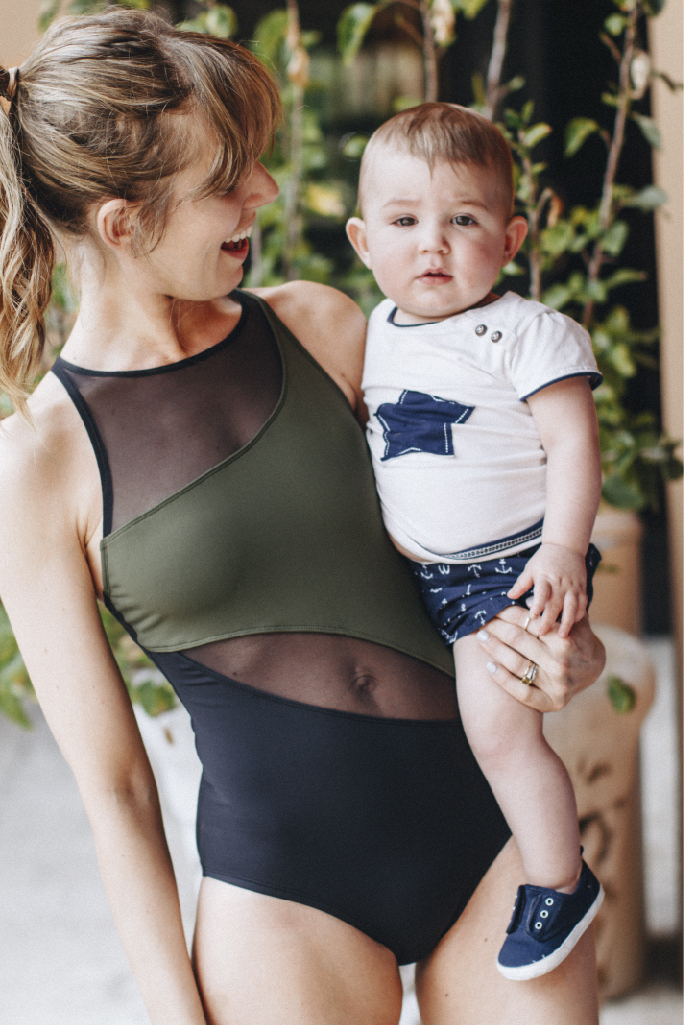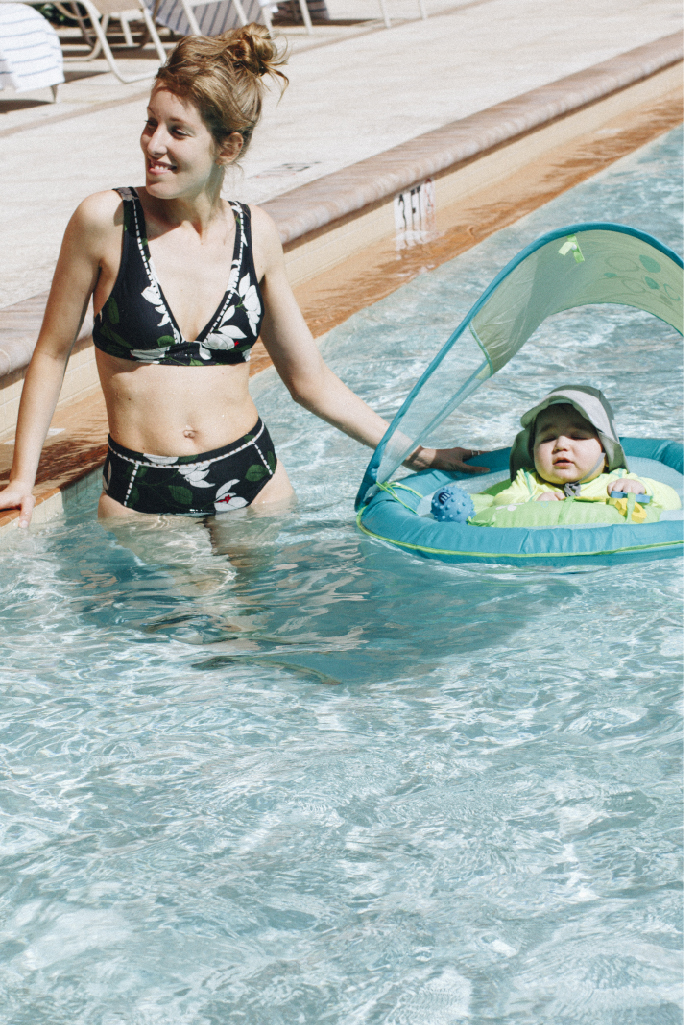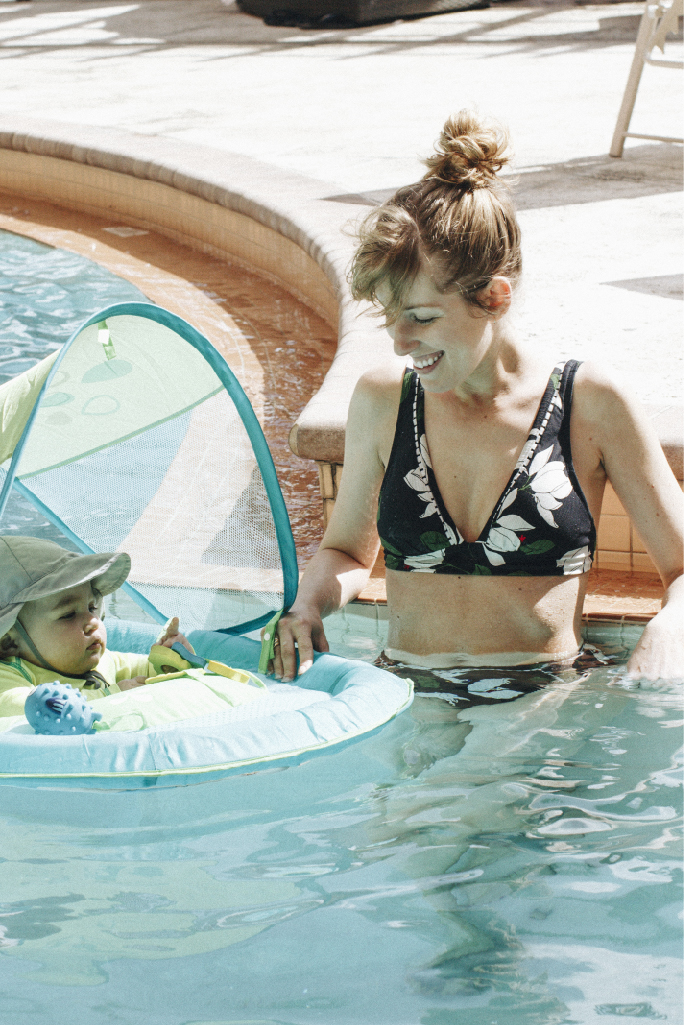 When you have kids, a "vacation" away is really your life in a nicer location, so I've learned. I definitely made my life MUCH easier traveling with a baby thanks to this checklist and tips I've compiled, but the biggest challenge of traveling with an infant is trying to relax.
We recently took our first big vacation away as a family to Delray Beach, Florida. It was the perfect and easy getaway location for us, but I actually needed a vacation right after my vacation (more to come on that). It didn't help that our fussy guy had a fever the whole time on our recent trip. We chalked it up to traveling and the Florida heat and then came home to a 104 temperature and urgent care trip! Still, we managed to enjoy Delray and all it had to offer (see below).
Though I didn't have a chance to really relax at the pool (why I bothered bringing books and magazines is beyond me), I at least felt confident in my new favorite postpartum swimwear that I picked out and Soma sent to me for this trip. I actually had women comment on how much they loved my swimsuit as I walked by. Even though I didn't feel like "me" with a baby always in tow and my new mom bod, I felt amazing. You can't put a price on that, though they're reasonably priced for swimwear. Since having a baby, I basically only wear Soma underwear and swimwear because they're cut so flattering for my new curves and not to mention comfortable and cover JUST enough that it's not too revealing chasing around my little guy.
Family Travel to Delray Beach
WHERE TO STAY:
This is where we stayed and it was perfect for a family because all of the rooms were suites, so we were able to still function while the baby was napping or sleeping at night. It was also ideal because the room had a kitchen, which was perfect for making his meals and washing his bottles. The hotel itself was mediocre, as was the free breakfast, but it did the job and was in a perfect location, right by the beach, removed from the action, but close enough to it.
This Marriott was only a couple blocks away but was even closer to the beach and a bit more luxurious than its sister location. We enjoyed hanging out here, but were happy with our more economical choice for this trip. We may try this one when our little one gets older because it will be easier as it has 3 on site restaurants and we won't have to make all of his meals.
While we didn't stay here, this is one of the most iconic hotels on the strip and its old school charm makes it quite Instagram-worthy.
WHERE TO EAT & DRINK:
Farm to table, perfect for vegetarians and health conscious eaters, and very accommodating to families.
This is owned by the same group as the previous restaurant so it's no surprise it's also excellent. Don't be fooled by the name, this is a seafood restaurant. I highly recommend going early and catch the happy hour menu, where you'll find $8 fish tacos that don't disappoint.
While this is a chain and there's one even in Brooklyn, this was one of our favorite meals and were also quite accommodating for families.
Best Italian food on the Atlantic Ave. strip and were so accommodating for our family. We sat alfresco and enjoyed the people watching. The baby didn't love the train going by now and then, but worth the few tears for the amazing meal.
Don't be fooled by the cheesy name, the food is superb and it's no wonder it had a long wait to be seated. We decided to get our food to go instead and they were so kind to let us hang on a bench outside, serving my husband a drink while waiting for our meal.
Quite possibly the only good coffee on the strip, unless you're a Starbucks fan. Bonus points because they had almond milk and cold brew!
Go here for happy hour and possibly the cheapest meal and drinks that will make you question how the heck do they keep their prices so low, even 3 Kettle One Martinis for a total of $10 (I could only handle one). Come here for a drink and greasy bar food.
While a car isn't necessary for getting around this walkable town, it was a treat to drive to Whole Foods nearby and stock up on snacks and meals for all of us.
SOMA one piece SWIMSUIT (wearing a small) and two piece BIKINI top and bottom (wearing a small in both, but could have done the xs)
(both c/o, get 20% your first purchase when you sign up for their email list!)
Thank you SOMA for partnering with me on this post. What I choose to wear and all opinions are 100% my own. 
{SHOP THIS POST}