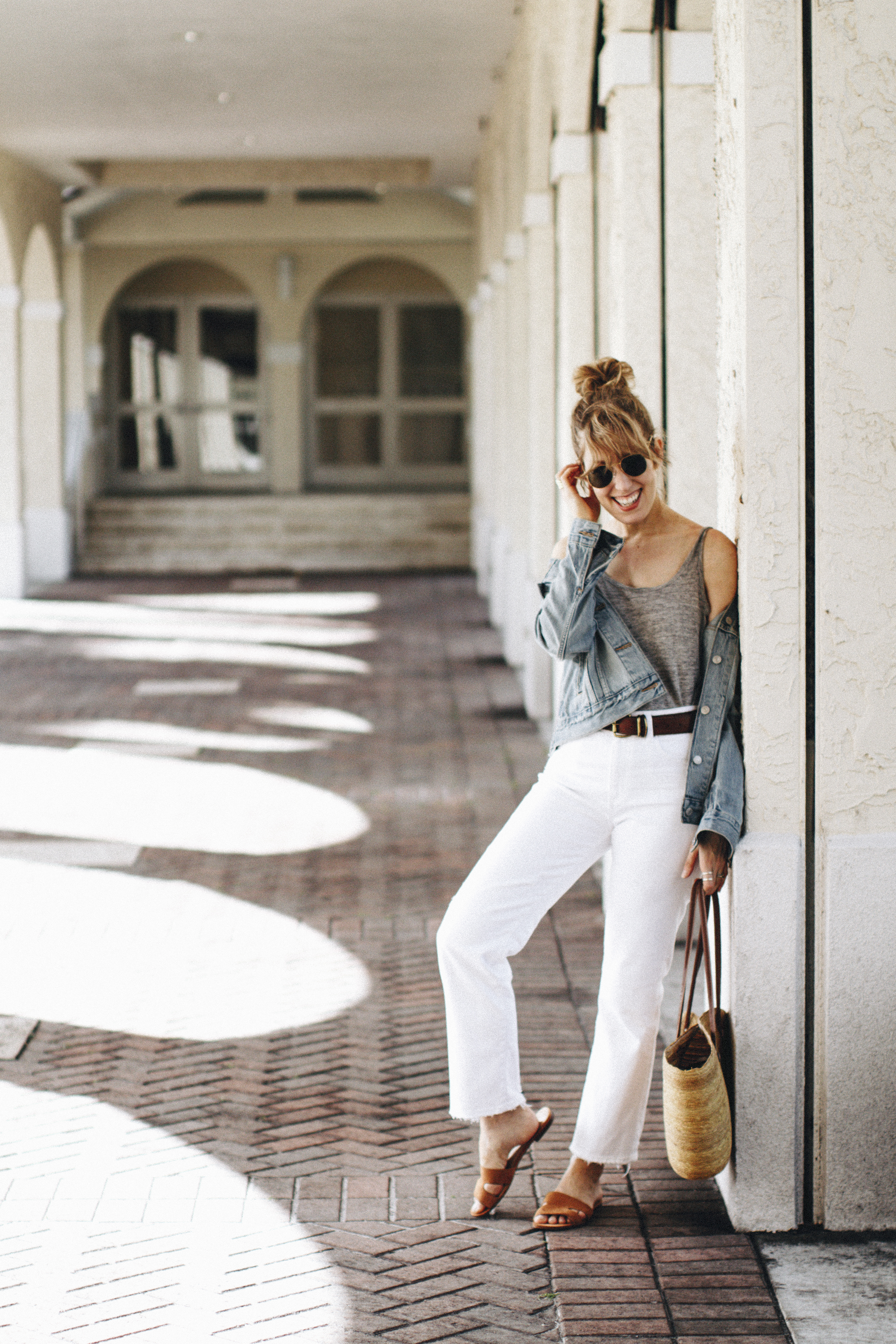 I've been so fortunate that my decade plus career as a fashion stylist has led me to some amazing opportunities. Most recently my experience with styling in addition to connecting with all of you through this blog has led me to (accidentally!) launching my personal styling business after many asked me about helping you personally with your wardrobes.
I've done personal styling for celebrities and influencers for years now, but it's been such a gift to be able to help women (and men too) like me who have their hands full and don't have the time to worry about what they're wearing these days.
My most popular service these days has been the "closet cleanse." Through literally cleansing your wardrobe of items that are not worth keeping or even deeming which are worth resurrecting or ideas to style items in new ways, we can achieve a well edited closet of clothes that make it so much easier to get dressed in the morning.
During each of my closet cleanses I put together a list of basic wardrobe staples of items that could round out your wardrobe, tailored to each individual. Funny enough, some of the items here that I wore to my recent vacation in Florida are the summer wardrobe staples I have been recommending to a lot of my clients for this season…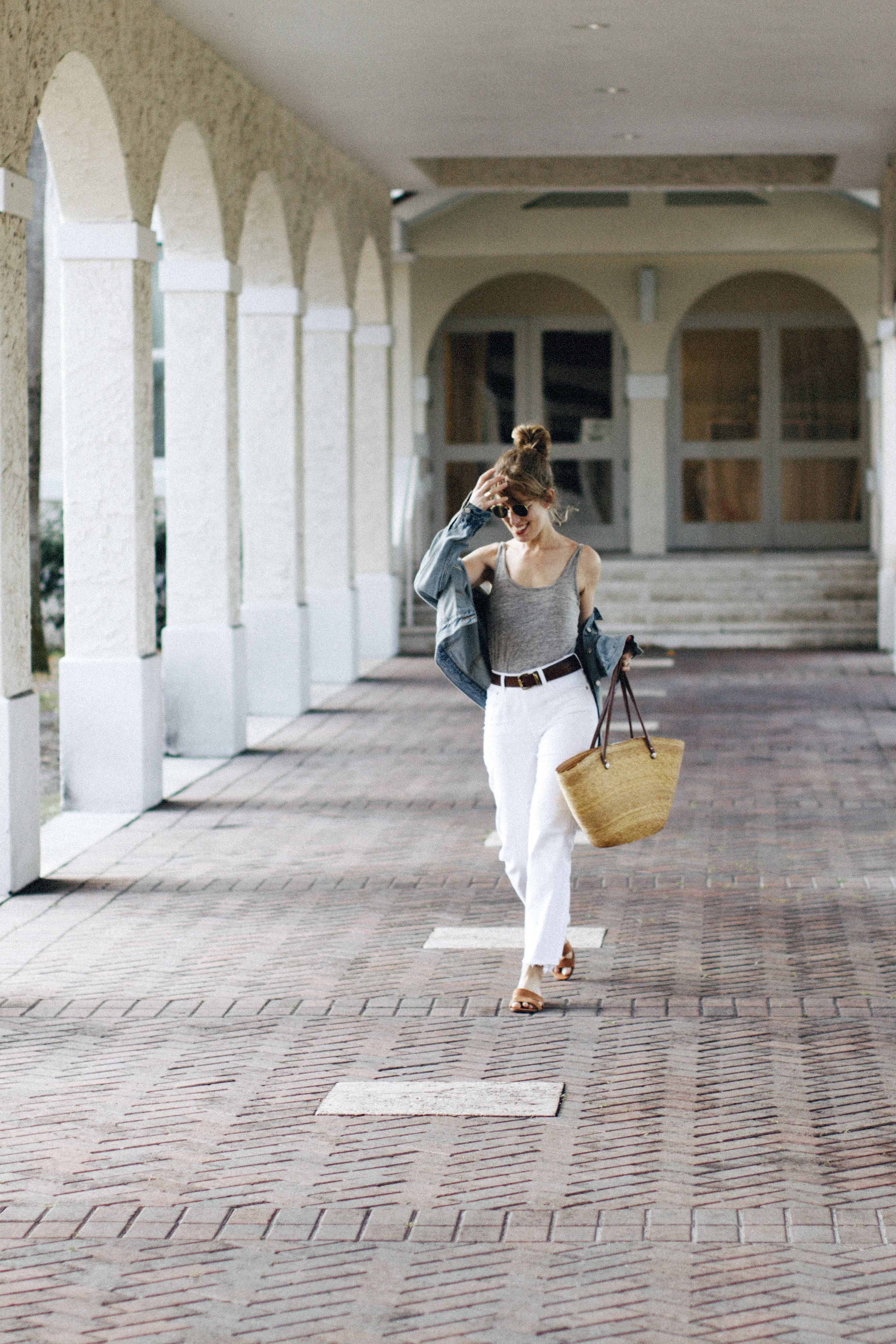 1. THE DENIM JACKET
It's seriously the easiest summer item that looks good on everyone. I bring it to work for those over A/C'd locations and for all of my summer travels because you can throw it on over just about everything. I'm really into this one lately because it's not too fitted and feels perfectly worn in, though it gets better with age and washings.

This is one of my favorite things to recommend lately because it's out of most of our comfort zones, but even I recently embraced this classic because there are so many more flattering cuts of it these days. You don't have to feel like you have sausage legs and that everything is exposed.
I splurged on this pair of white jeans
and do not regret it, but I found some more affordable options here as well.
I'm so surprised to see this is maybe the top neglected item in EVERYONE'S wardrobe I encounter. It's so benign but it makes a huge impact. 99% of the belts I find in people's closets have outdated/cheesy/cheap looking buckles, are incredibly worn out or just don't fit. You don't need to buy a Gucci branded belt to look chic.
The one I'm wearing is actually under $30
and just completes a classic look like this. You don't always need a belt, but if you decide to wear one, keep the buckle to a minimum, make sure it's not overly shiny, that the leather isn't worn out and that it fits properly. The buckle should always go on the 3rd hole and if you need to,
you can punch a hole with this tool
.

4. TIMELESS SUNGLASSES
Don't get me wrong, I love me some trendy sunglasses, but a timeless pair like these is going to be worth the investment in your wardrobe and you won't feel guilty about it when they aren't considered "cool" anymore… I'm looking at you over-sized frames. I'm currently really into a classic Ray-Ban small round frame. I just can't do the tiny 90's-Matrix-style sunglasses trend, so this is a nice timeless compromise.

5. COMFORTABLE SANDALS
Again, you don't have to splurge on these to look like you did, but a pair that isn't worn out makes a huge difference. As much as I love the look of designer sandals like Hermes, I personally don't spend a lot on them because I trash them every summer thanks to being on my feet so much in NYC. If you spend most of your days commuting in a car and sitting in an office or are willing to bring yours to a shoe/leather repair each year, by all means, splurge. If you're not, then an affordable pair to replace your tattered old ones will make a huge difference.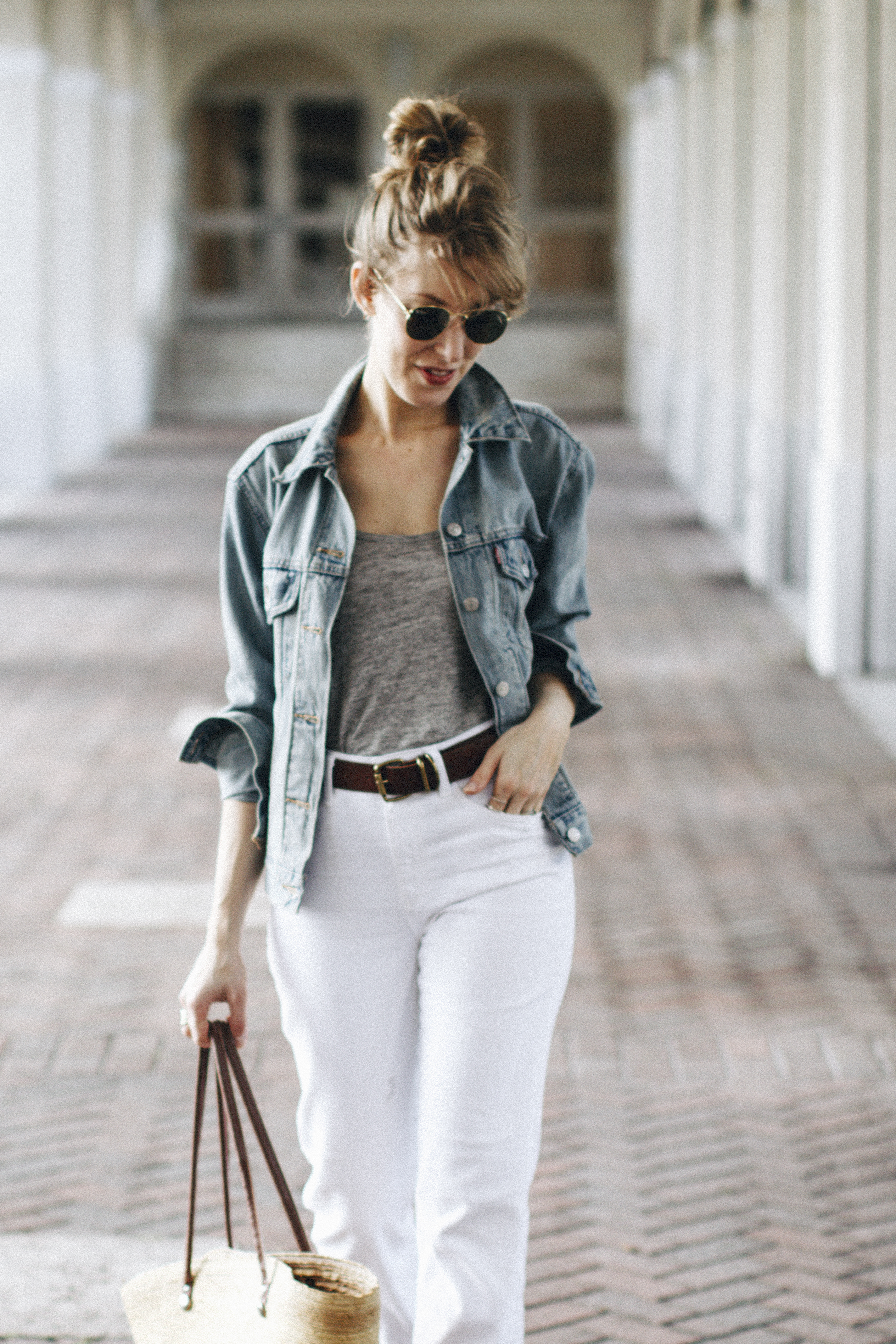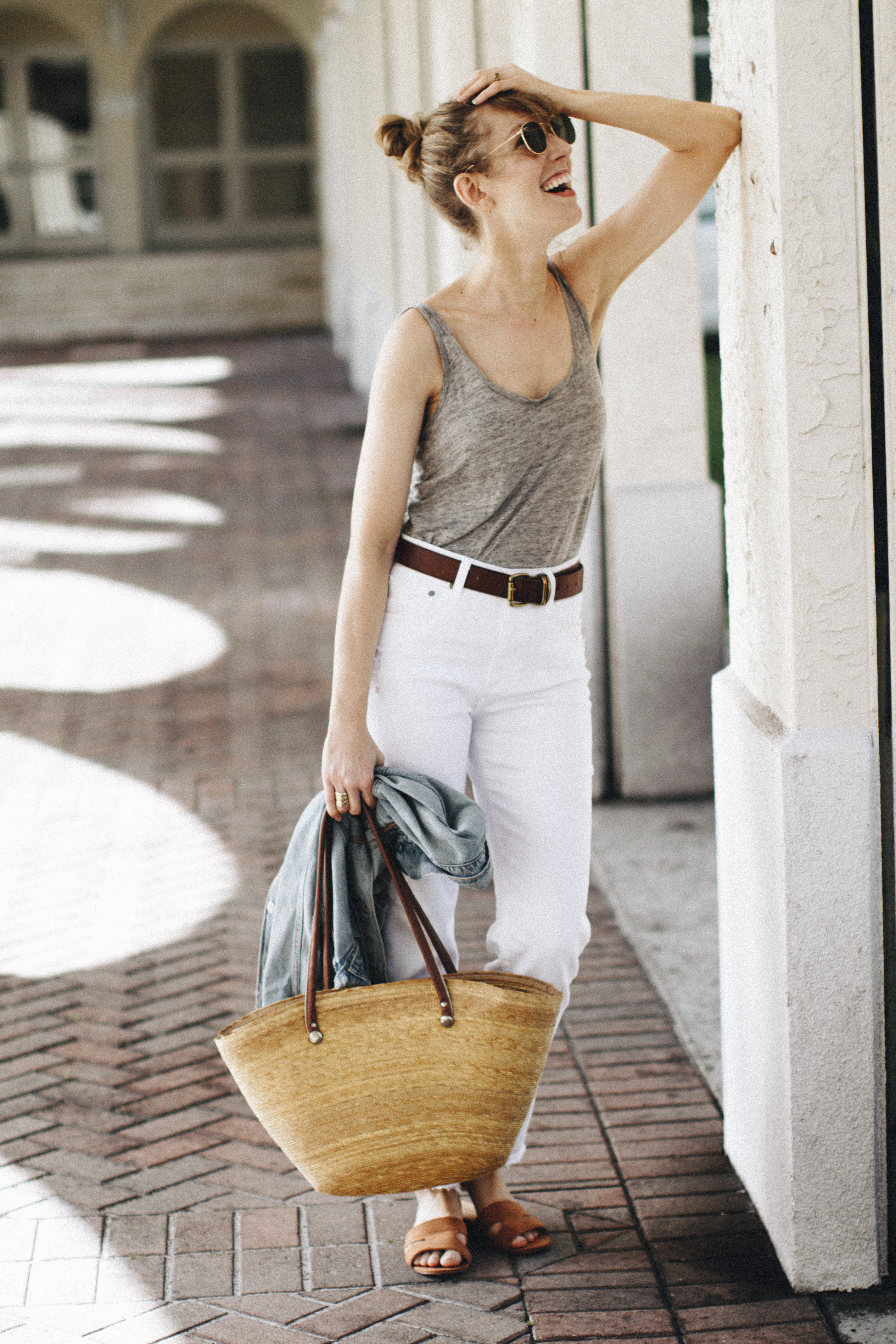 I also have some exciting news. I've been selected to be an ambassador by one of my favorite and go-to sites for everything fashion, beauty, food, travel, culture and life, PureWow.
I'm now on their Coterie board, along with some heavy 0hitter influencers like Krystal Bick of This Time Tomorrow, Monroe Steele of Fashion Steele, Grace Atwood of The Stripe, Julia Dzafic of Lemon Stripes, Daphne Oz (TV host and Dr. Oz's daughter) just to name a few. 
Stay tuned as I'll be partnering with them in some exciting collaborations and will be first to know about some cool things that I'll be sure to share with you!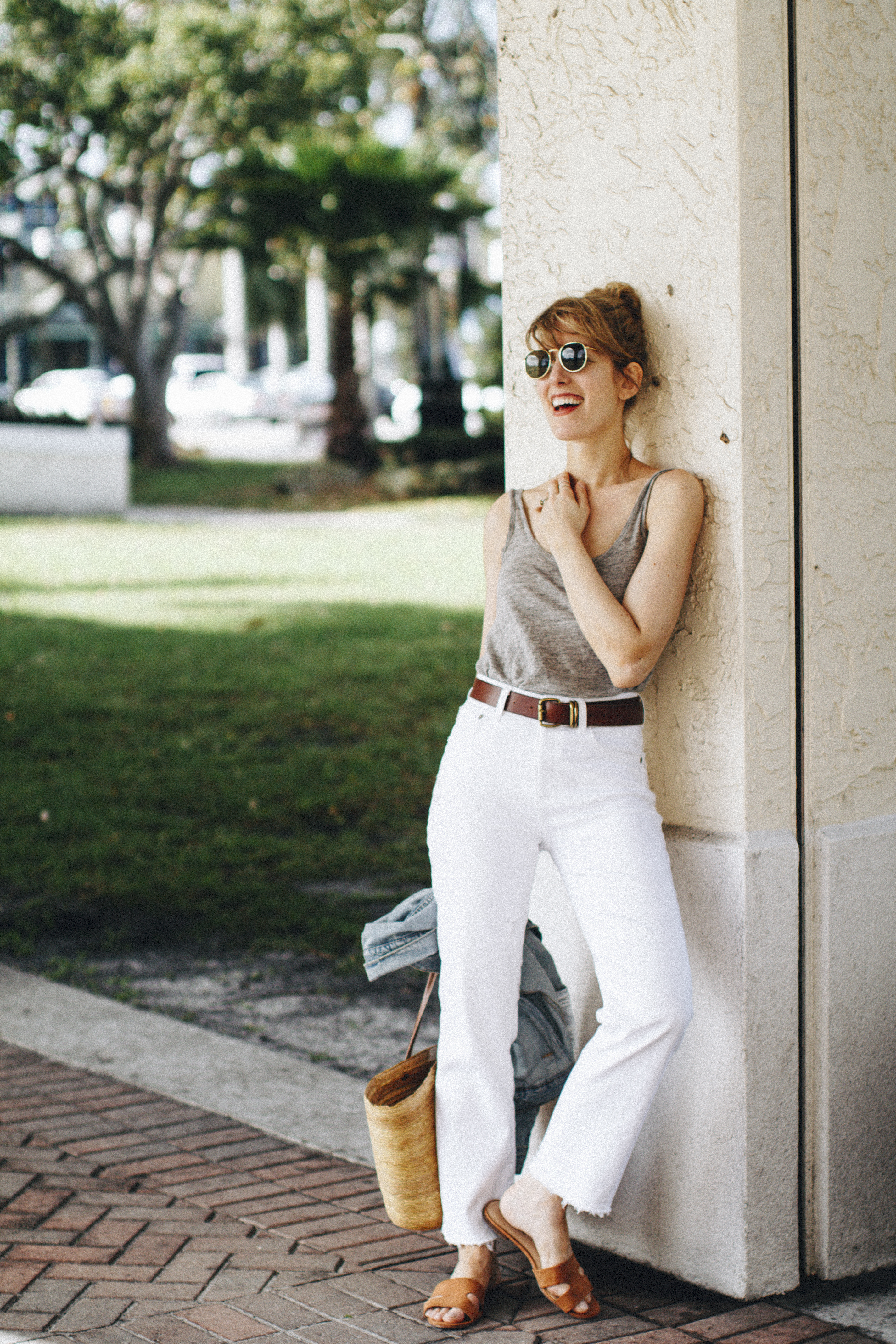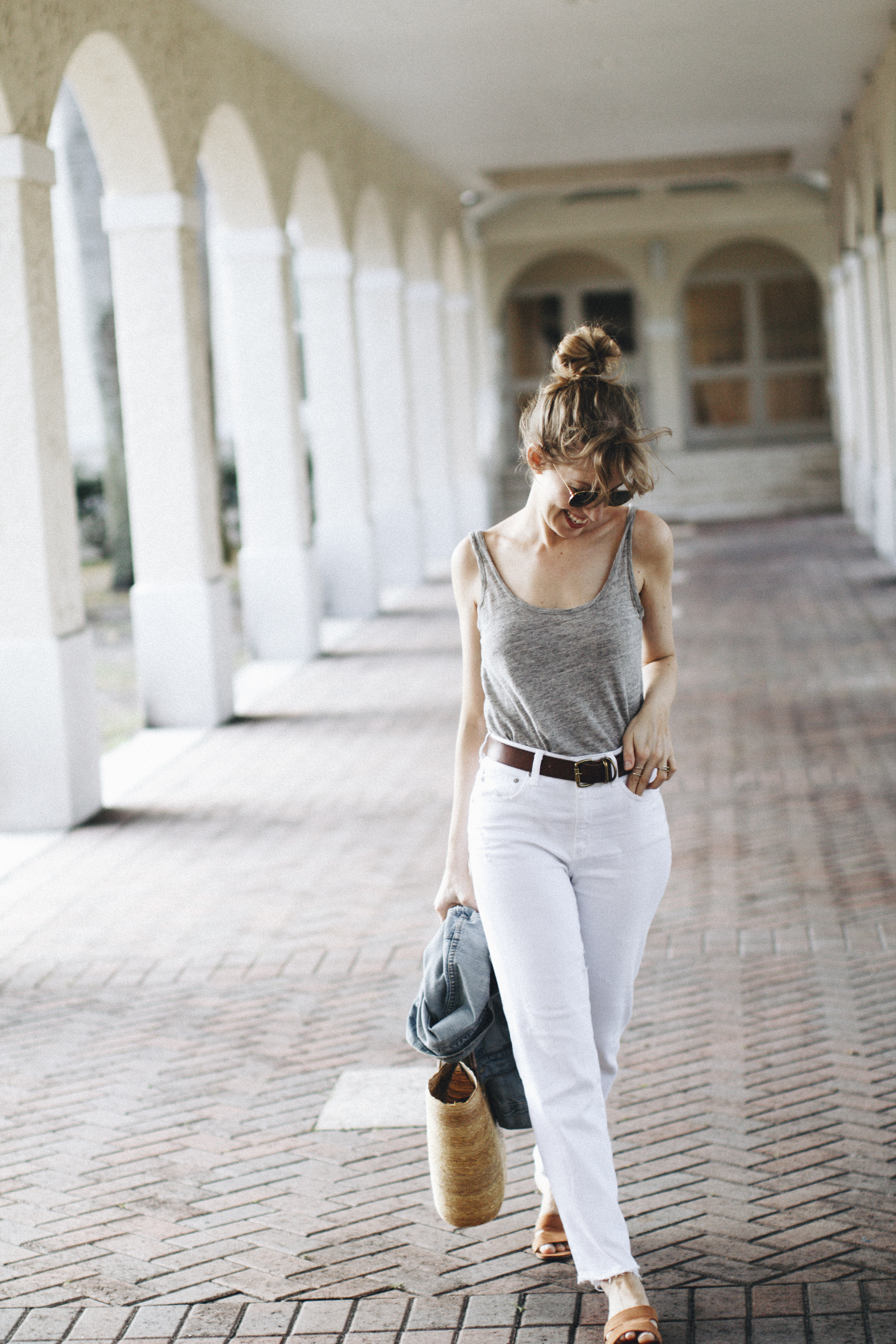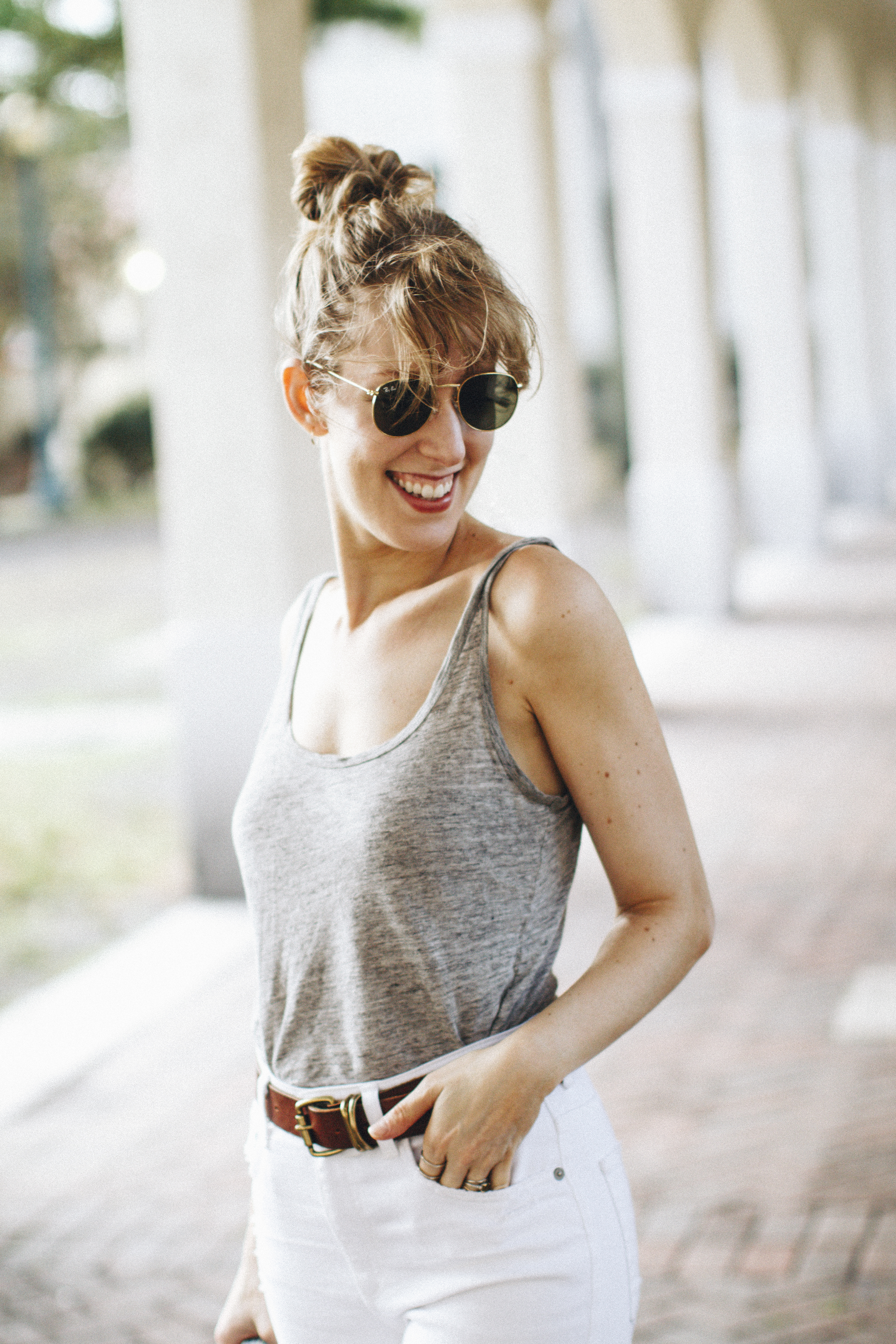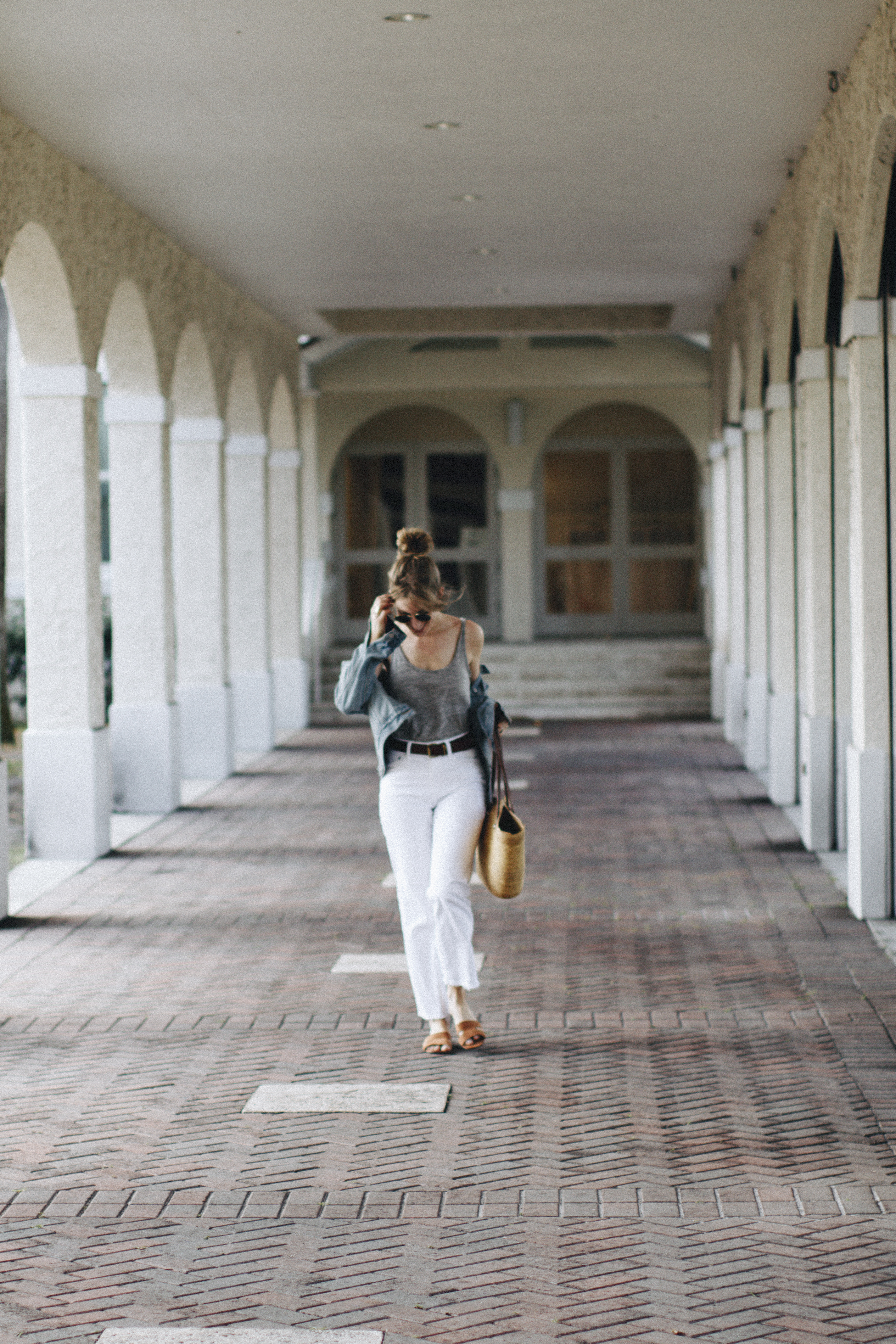 J. Crew TANK (similar) // Levi's DENIM JACKET // AG JEANS // Gap BELT // Who What Wear Collection x Target SANDALS  (similar) // Ray-Ban SUNGLASSES // vintage TOTE (via Poshmark — use the code "lizteich" for $5 off)