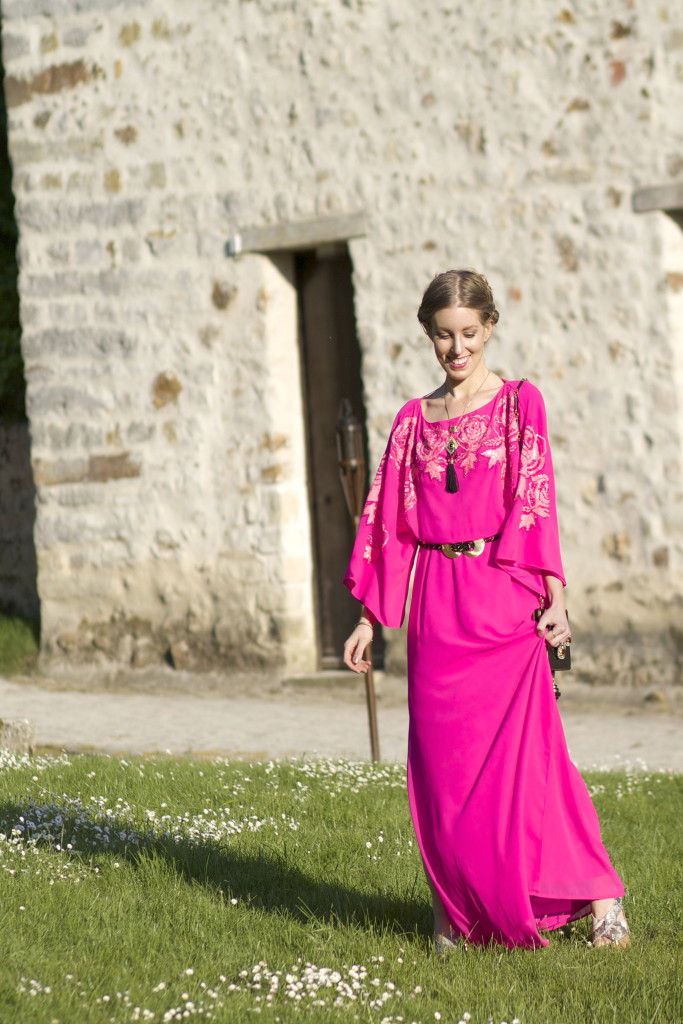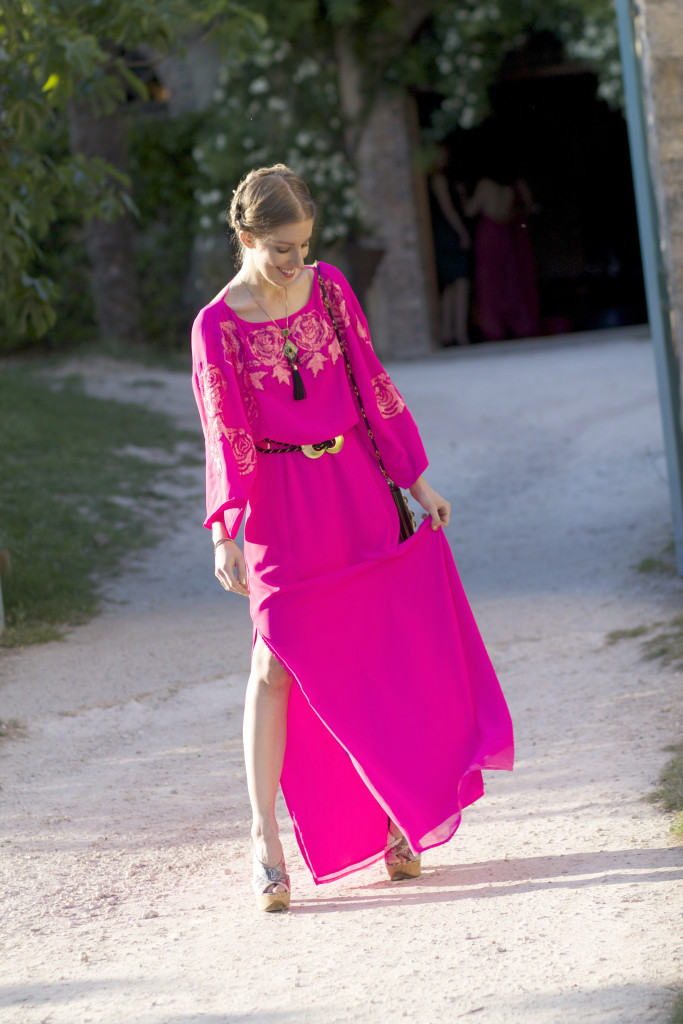 ASOS dress // Nine West heels (selling them on Poshmark now) // vintage belt // Etro earring worn as a necklace // Tory Burch bag (similar style here) // E.Kammeyer bracelet
If you've been following me lately, you may have noticed that I was traveling abroad and spent some time in Paris. Paris was incredible and book-ended my trip, but the real reason I was in France—aside for eating my weight croissants—was to celebrate the wedding of my good friend Emily. It wasn't an ordinary wedding, but  a 4-day trip filled with events and festivities at a chateau in Vallery, Burgundy just south of Paris.
Emily is a fashion and accessories designer and her now husband may be the most into fashion of any straight guy I know, so naturally each event had a suggested dress attire to it and of course I had to step up my game with so many fashionable people that attended.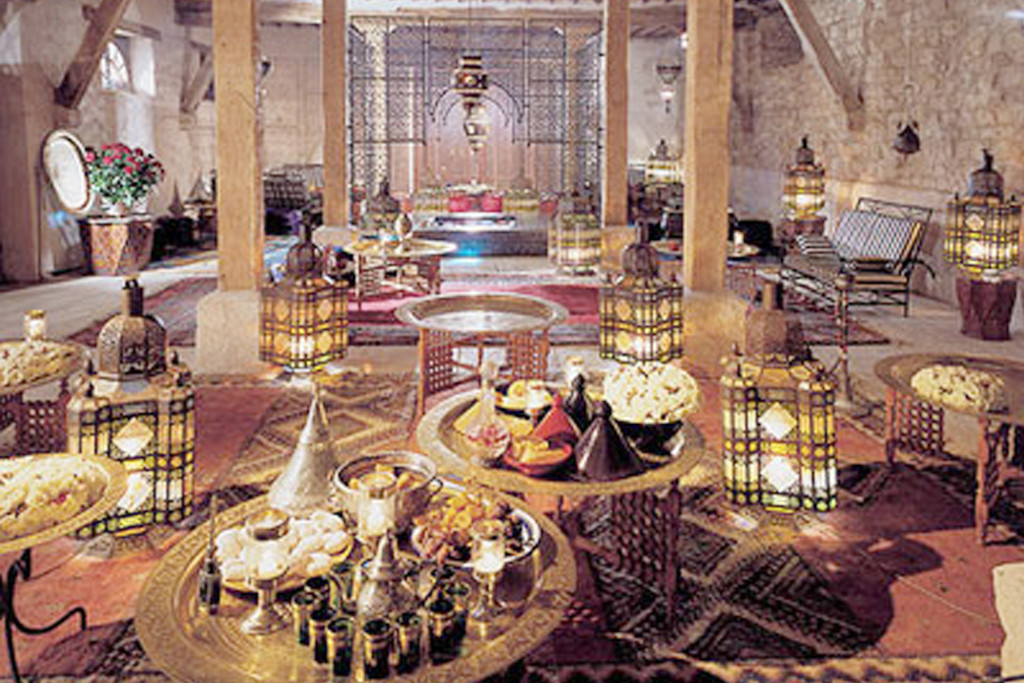 image courtesy of Château des Condé
The first night we arrived at the chateau there was a beautiful Moroccan dinner in a pavilion decorated with bright colors, lanterns, rugs, a fountain, poufs to sit on and tables low to the ground.
I'm not usually one to wear bright colors, especially neon pink, but this dress was not only my style silhouette (70's style), but also perfect for the event theme. The people that dressed for the theme of event were happy they did because it was fitting and talked about among the guests. Some literally wore items from Morocco, while most opted for the inspiration with bright colors. The dress I wore was a big hit because it nodded to both the style and color of the culture, while also was unique.
It got me thinking about all of the weddings we dress for and how you really have to think about all of the elements: the couple, the guests, the location, time of day, etc. to figure out what to wear. The hubby and I are about to go to a beach wedding coming up and he was planning on wearing dark colors, while I was planning on wearing some beachy, summery colors, so it's a good thing we talked about it beforehand. I prefer to dress for the particular occasion and even if I ever feel over-dressed, I feel good about it because the outfit is on point.