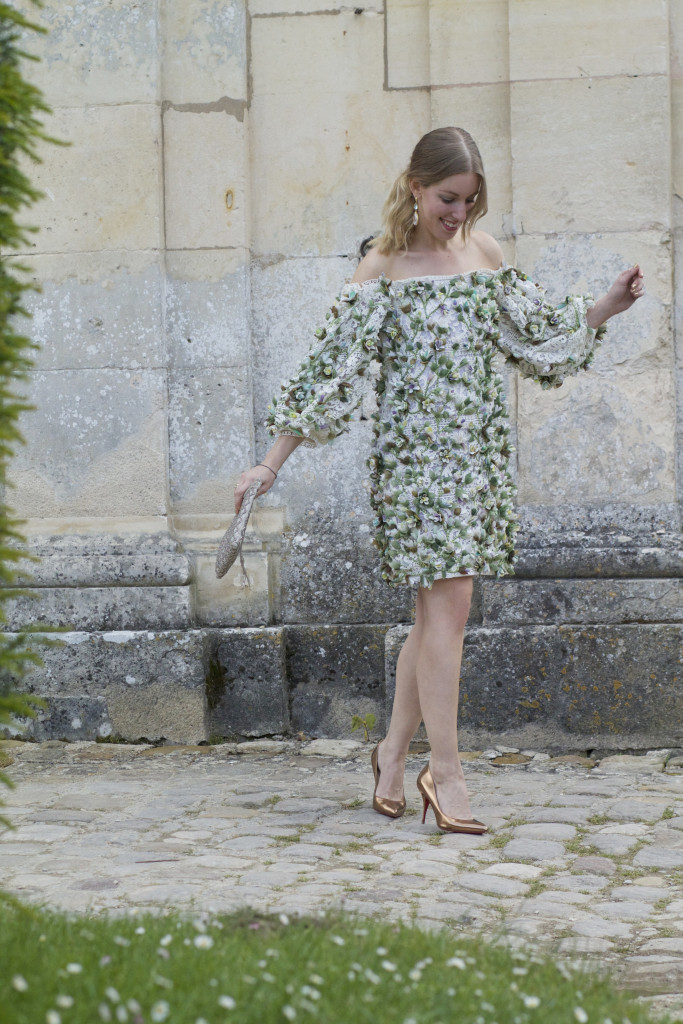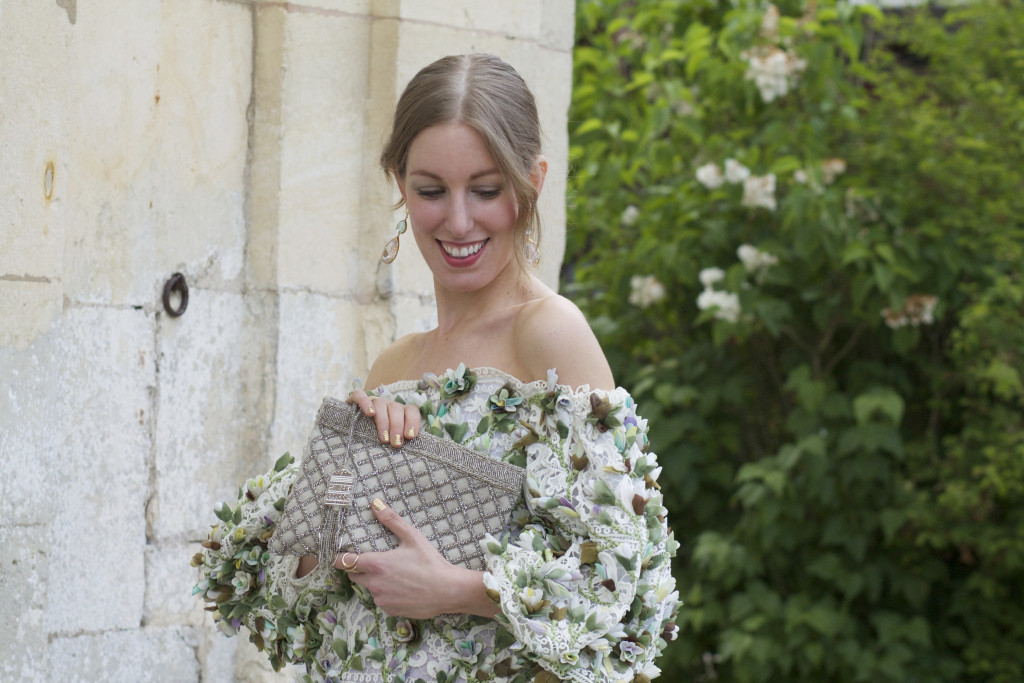 Marchesa dress (c/o) // BHLDN earrings (c/o) // Christian Louboutin heels (similar) // Zara clutch (similar here) // Colette Malouf ring (c/o)
photos by Shane LaVancher
When I thought of what to wear to a wedding event at a chateau, I immediately thought of the most romantic brand of dresses ever made and fit for an aristocratic lifestyle, Marchesa. Known for their beautiful red carpet and wedding gowns, Marchesa creates show-stopping dresses that I knew were perfect for such a luxurious event celebrating love.
It was fitting to wear not only because it's the 10th anniversary of the brand, but also that the bride wore Marchesa for the ceremony. I was in the wedding party, so I of course wore a bridesmaid dress chosen by the bride (from BHLDN), but I had to outfit myself for all of the other planned festivities, including the most romantic of them all, a wine and cheese tasting in a cave under the castle.
When I walked out of the chateau in this garden party style dress towards the red-carpet-lined-moat (no joke!) leading to the wine cellar, I immediately was declared by a gaggle of guests that I officially was the "best dressed guest" of the wedding. I'll take it, but really this dress was the most incredible piece I've ever wore. Not only is it totally on trend with the off-the-shoulder style, but the intricate floral applique design, a signature of Marchesa, felt like I was wearing a work of art, blending in with the garden landscape on my way to the event. I mixed high-end with a more affordable beaded clutch, which mimicked a trellis for the floral design.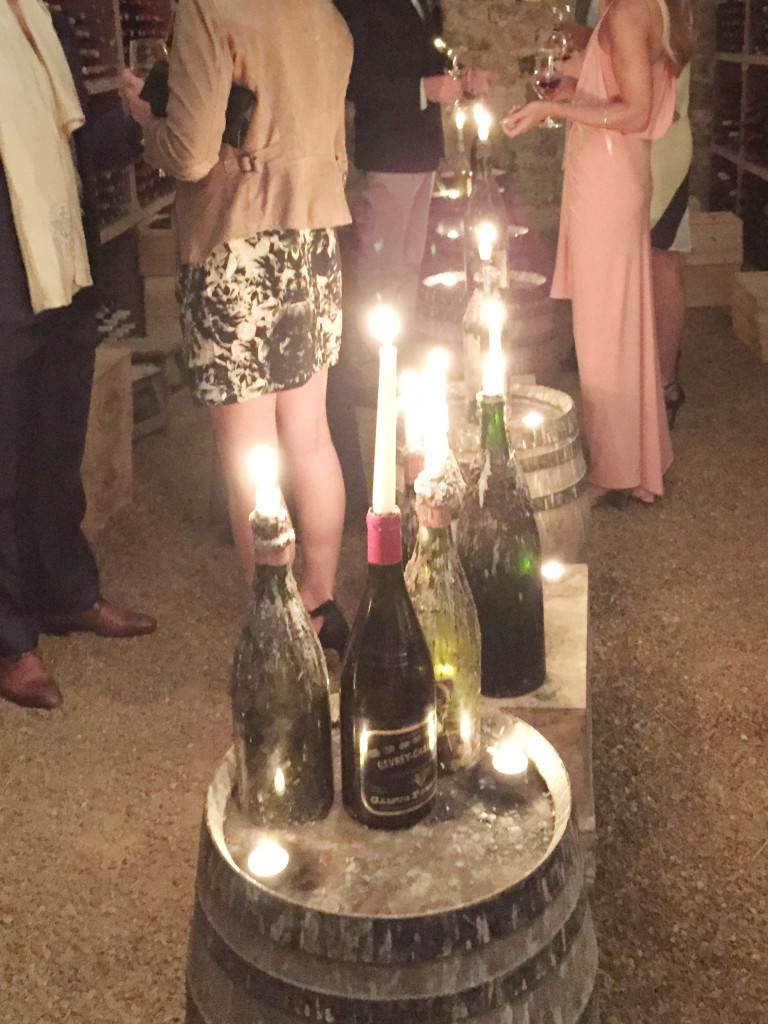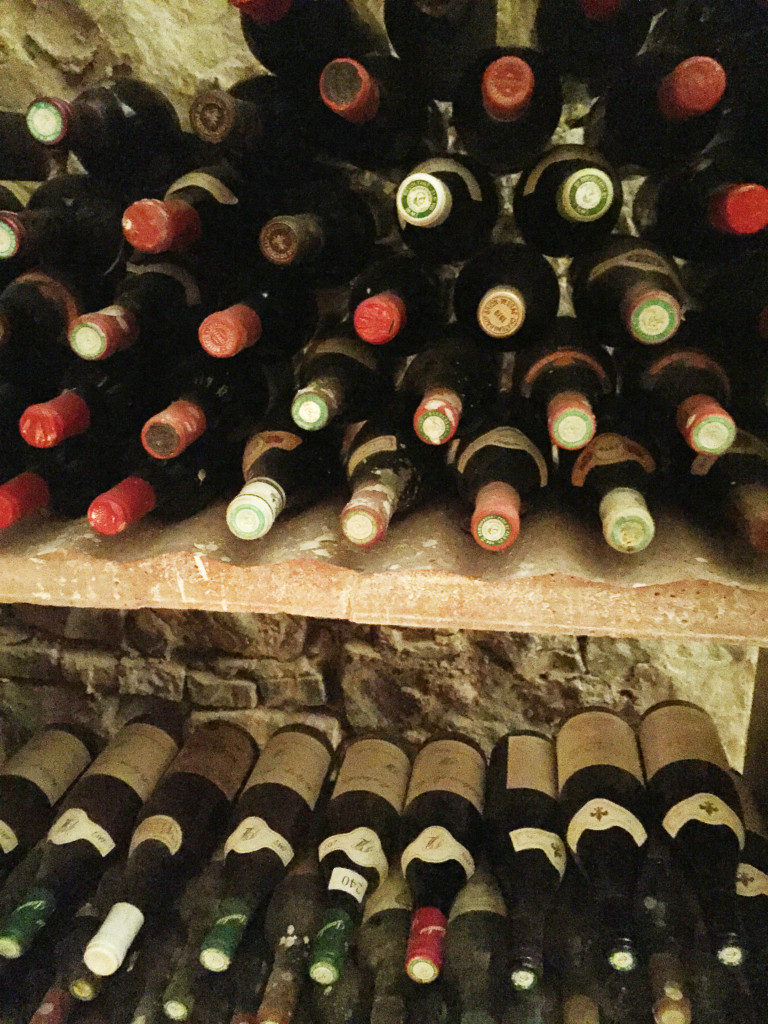 The cave was dreamy, filled with hundreds of candles illuminating the wine barrels, each representing a region of France, complete with wines and cheeses paired from each (my favorite being wine from Médoc and Époisses de Bourgogne cheese, in case you want to know) and the guests were all equally fabulously dressed, and might I add, careful to not spill any of the wine!
Stay tuned for more of my sartorial adventures in France…
{SHOP MY PICKS OF MARCHESA FOR YOUR FANCY SUMMER EVENTS}