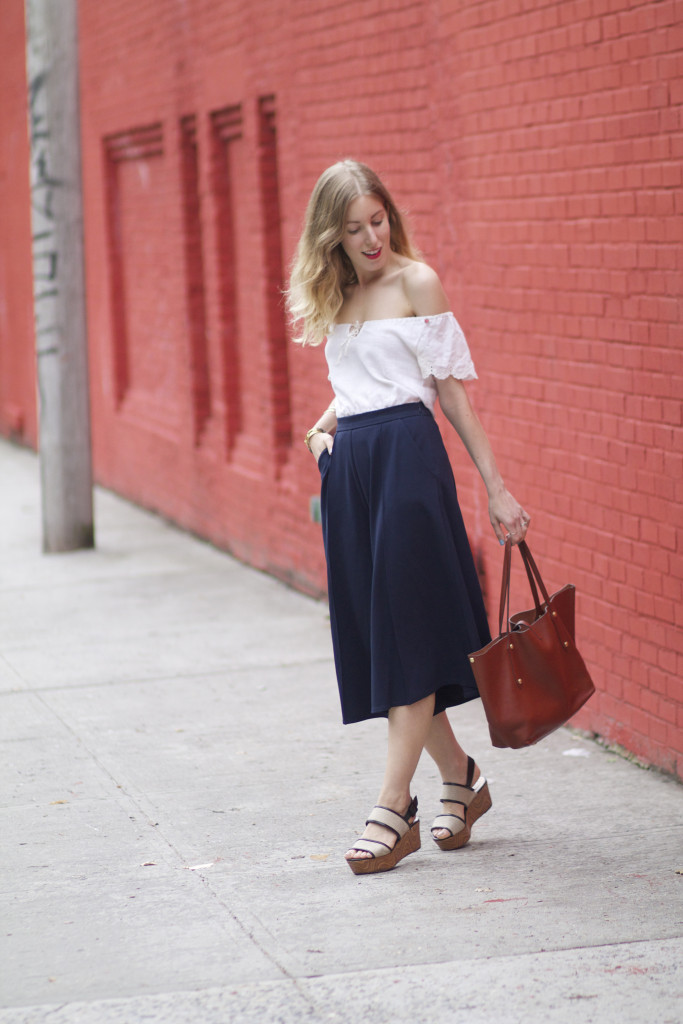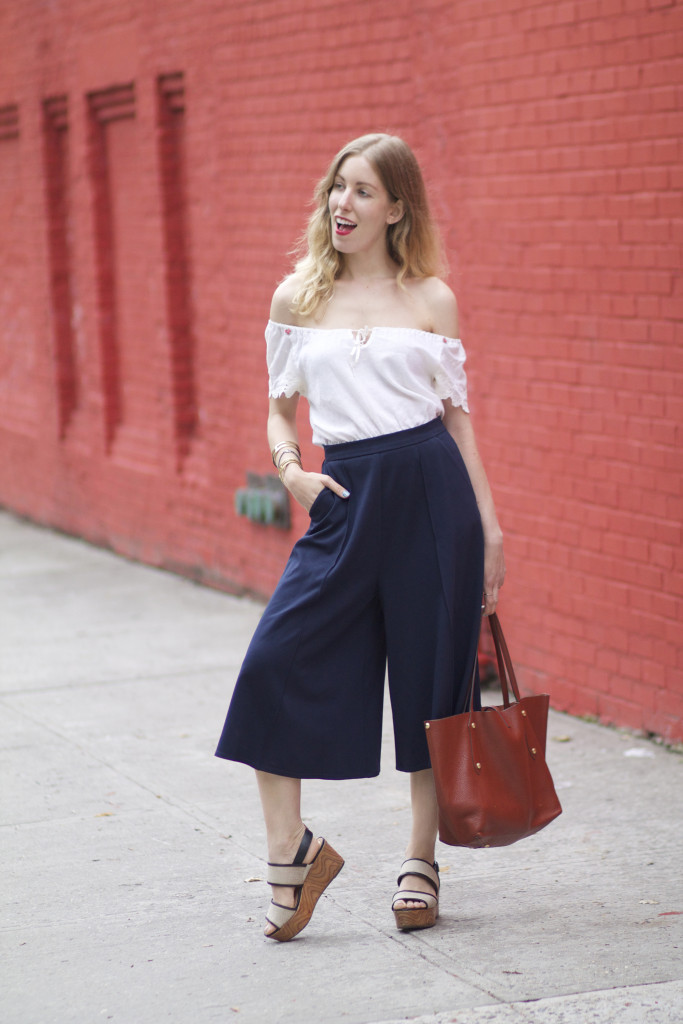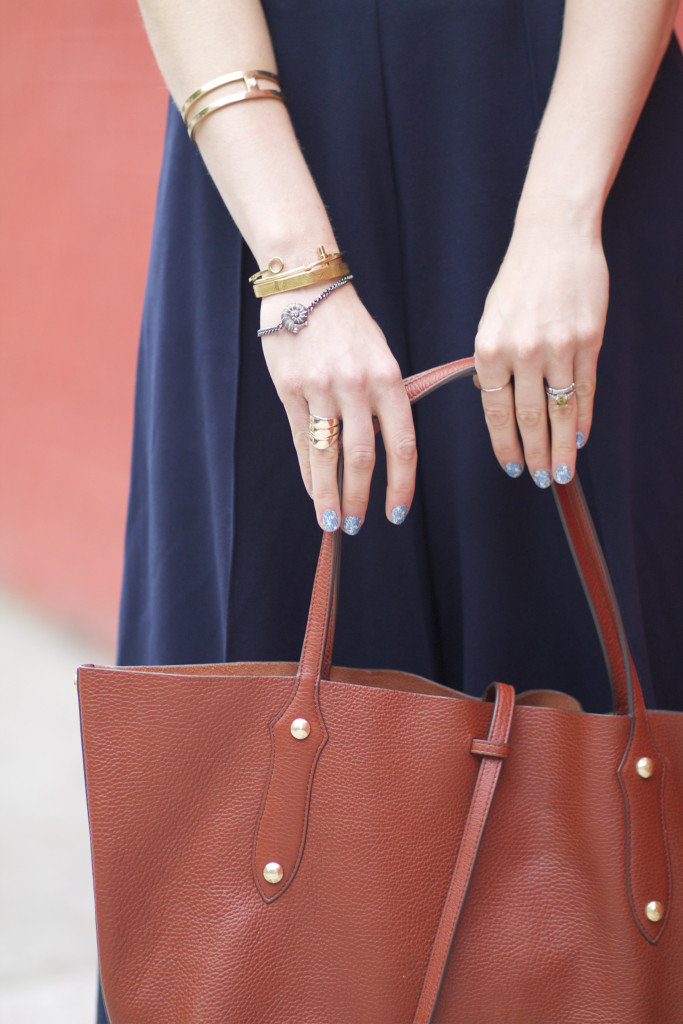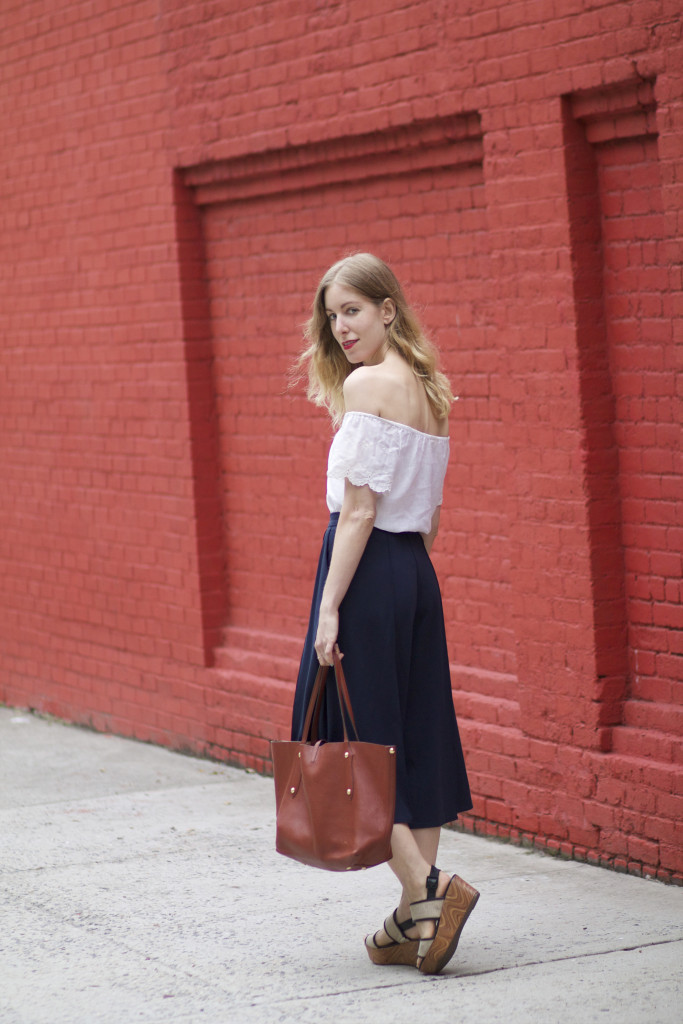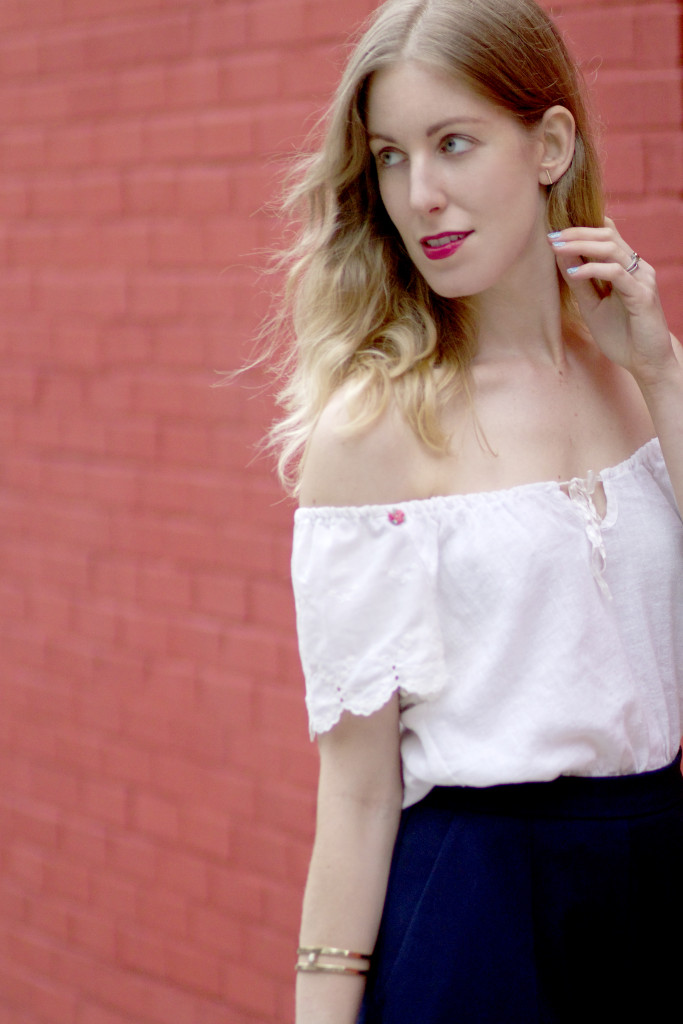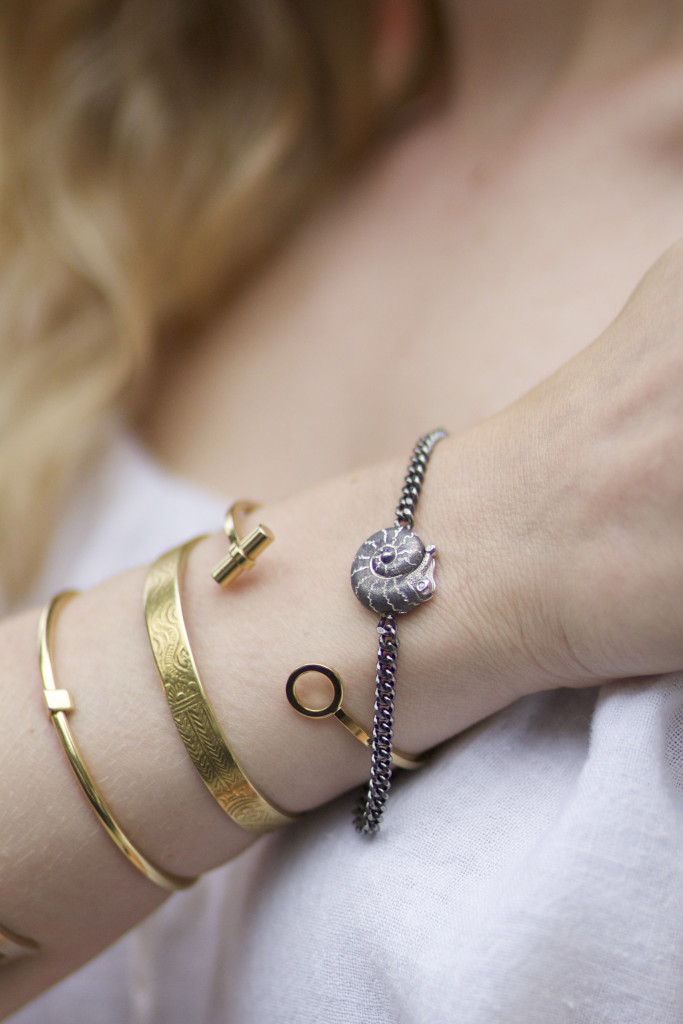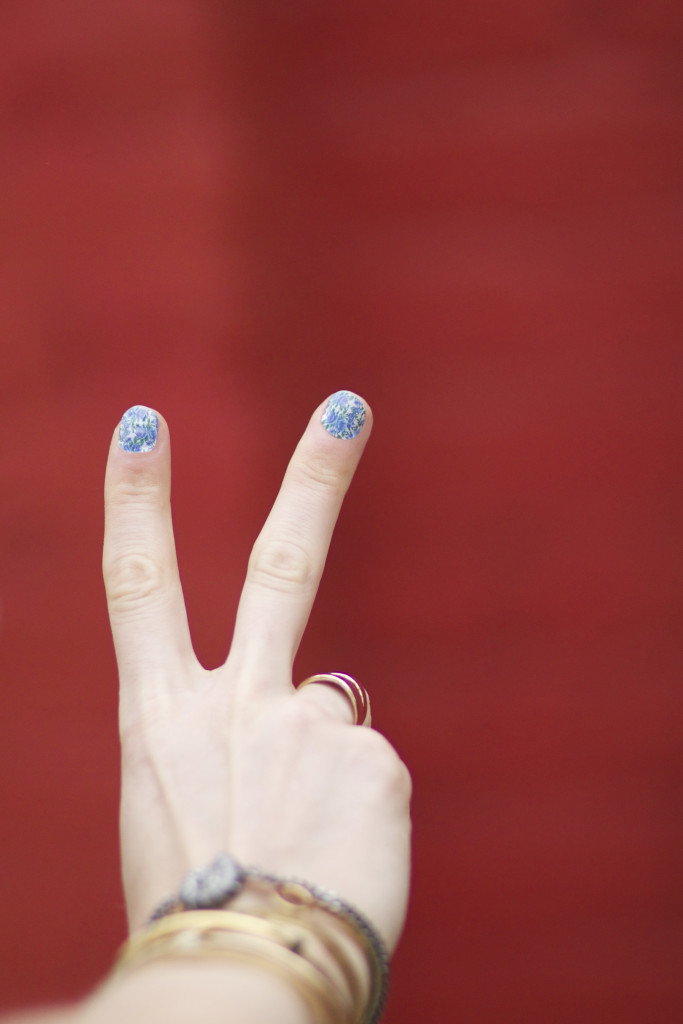 vintage top // Blue Pearl ABS culottes, similar here (c/o) // Schutz flatform sandals // Annabel Ingall tote // Luca earrings // Vanessa Mooney cuff bracelet // J. Crew skinny cuff bracelets // Alex Soldier snail bracelet, necklace version here (c/o) // Jamberry nail wraps (c/o) // Bite Beauty custom lip color
This 4th of July holiday, I'm not going to tell you about the latest patriotic gear to go out and buy. However, I'm taking a break from my France travel posts to let you know about my Independence Day style strategy.
Instead of adorning myself in stars and stripes and looking like a walking flag, it's just as easy to throw on some of my favorite summer pieces in red white and blue like my perennial favorite vintage white top with red accents, trendy blue culottes, and the place you can have the most fun without the guilt: your nails. I've been rocking a blue and white nail via Jamberry, armed and ready for the holiday. You can do this with any holiday or event without the commitment of investing in new clothes. No need to even be literal with a flag or whatever the occasion is. There's 300+ designs to choose from, so you can get creative.
Try this at home whether for this holiday or any other holiday. I may even break this outfit out again for when I celebrate Bastille Day in my French-filled Brooklyn neighborhood coming up.
On a side note, I'm currently obsessed with this beautifully hand made snail bracelet with sterling silver and diamonds by local NYC jewelry designer, Alex Soldier, especially after the designer's daughter told me that snails are his signature design because we sometimes need the reminder to slow down every now and then. I'm totally guilty of this and have been wearing it while on a mini-vacation this weekend, hopefully slowing down before I get right back into more styling work next week. Nothing like a work of art on your wrist to remind you that!
Have a happy, safe—slowed down—holiday weekend if you're celebrating it!