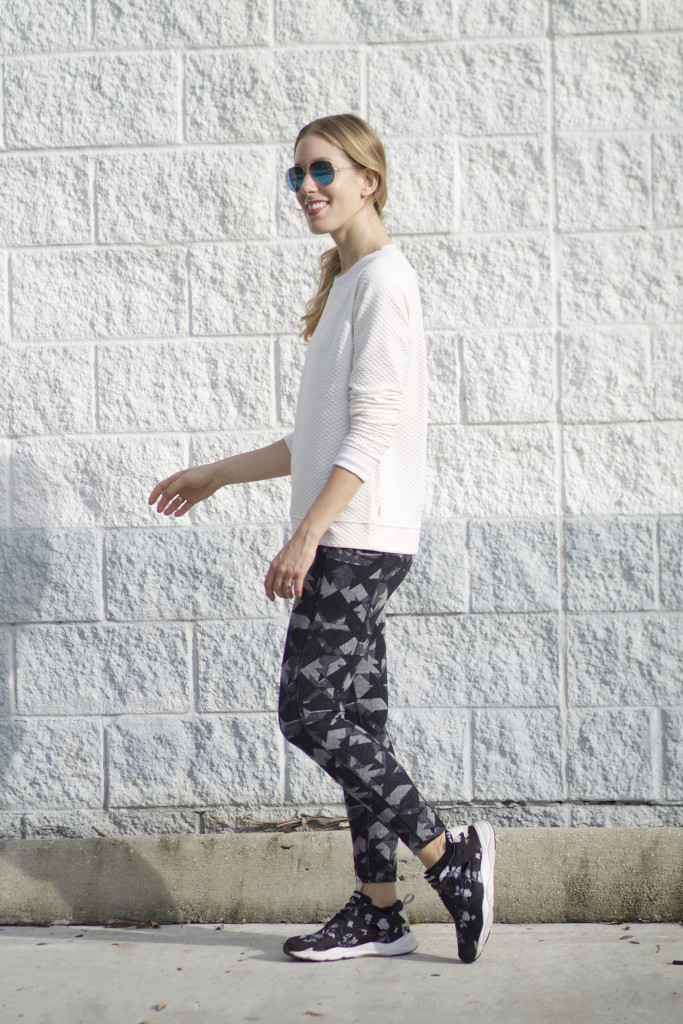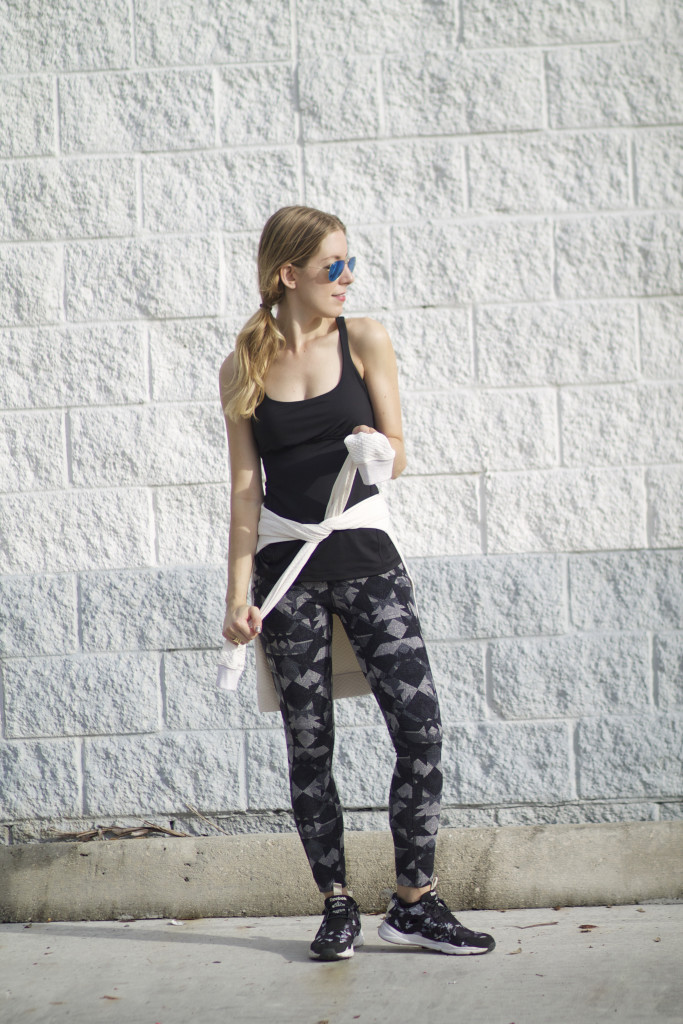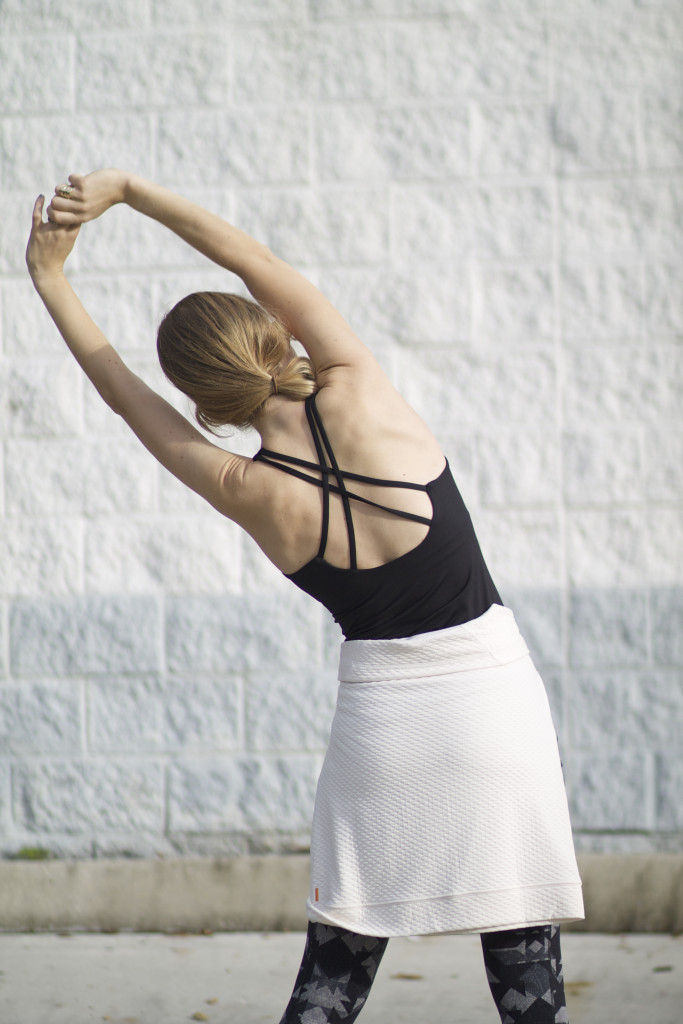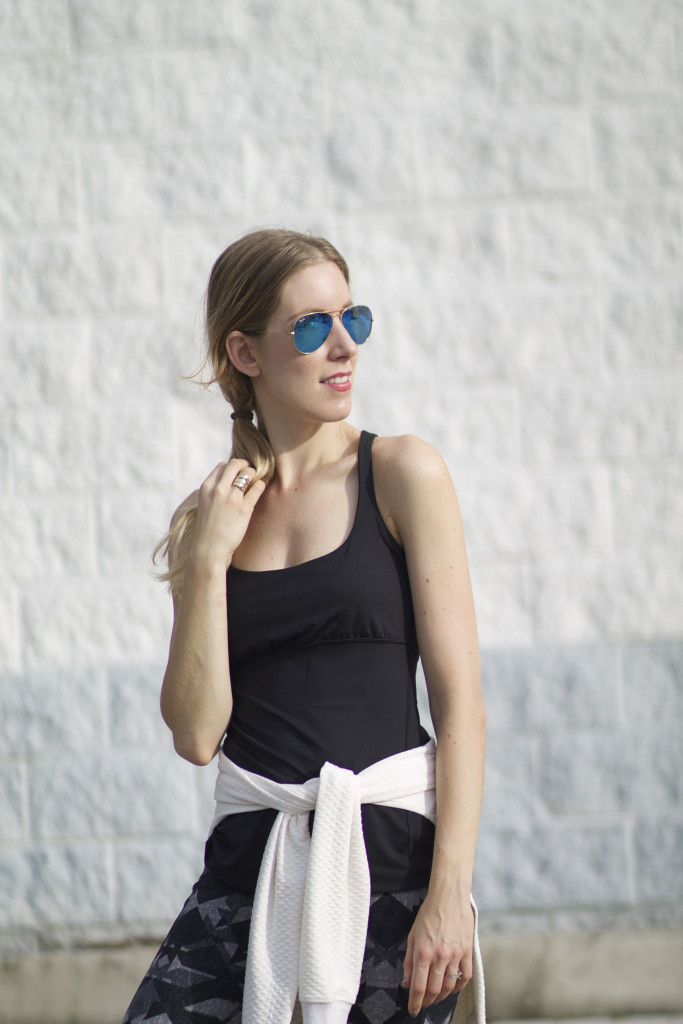 Lucy sweatshirt, tank, pants (all c/o) // Reebok sneakers // Ray-Ban sunglasses
Lucy Activewear recently asked me to pick out and share my favorite pants ever, proving that there's a great athletic pair of pants for every gal's shape and body. I chose these pocket leggings because they're the most versatile.  I would wear them all year round from everything from traveling to my latest obsession with barre classes. The hidden pocket in them even makes them perfect for running, which between styling runners for Reebok's ss16 campaign to the NYC marathon may have inspired me to get back into.
The print of these leggings also were too fun to resist and would help me stand out in the sea of black yoga pants in my classes, but at the same time would pair well with all of my workout gear. Not to mention, it helps camouflage every flaw and even panty line, while still making my butt look good.
On a recent long weekend trip to Florida, these pants got a lot of mileage between the flight and the trip. We didn't rent a car, so we walked about 3 miles every morning (it's the New York City folk in us) to get our morning cold brew coffee at Starbucks and it was as comfortable as rolling out of bed in my pajamas, but I actually looked presentable.
I dare you this month to step up your workout game with some stylish pieces rather than your boring old black pair of pants. I also dare you to put on your favorite pair of comfy but cute pants, leave your car at home and walk. You'll be surprised how great you'll feel afterwards thanks to both your pants and the easy, yet gratifying workout you just got in.