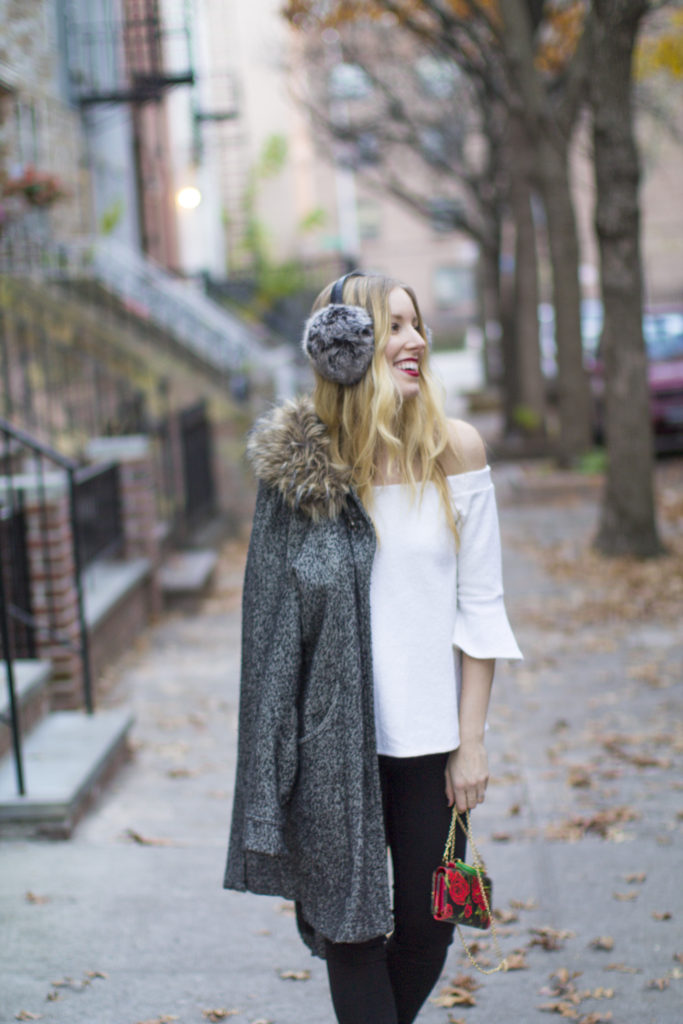 As you may have noticed on my recent post, getting dressed in the morning, is tougher than usual for me thanks to this bump. Luckily as my tummy has been growing, I've been able to work in non-maternity clothing into my wardrobe that I owned before or may continue to wear post-pregnancy.
The most flattering piece that will last me through the holiday season and even after the baby comes this spring is this off shoulder ruffle sleeve top from Banana Republic. The off-the-shoulder trend is still going strong this season, but now we are seeing it in heavier fabrics like this one that is a wool blend in a winter white. I'm thrilled that this top will get me through all of the holiday parties this season. I can dress it up with jewelry or bold accessories, or maybe next year I'll actually tuck it into a skirt for a totally different look.
Of course living in NYC, my outerwear has to be as dressed up and stylish as what I'm wearing underneath. While buttoning a coat is currently depressing for me, I can at least have fun with my outerwear accessories. I'm obsessed with these ear muffs that Banana Republic sent me. They look so luxe and are perfect for those occasions when your winter hat could ruin your look—and I don't mean just your appearance. A hat could literally mess up your perfect holiday 'do. Oh, and they're incredibly warm too. Now this bump is ready for the holidays!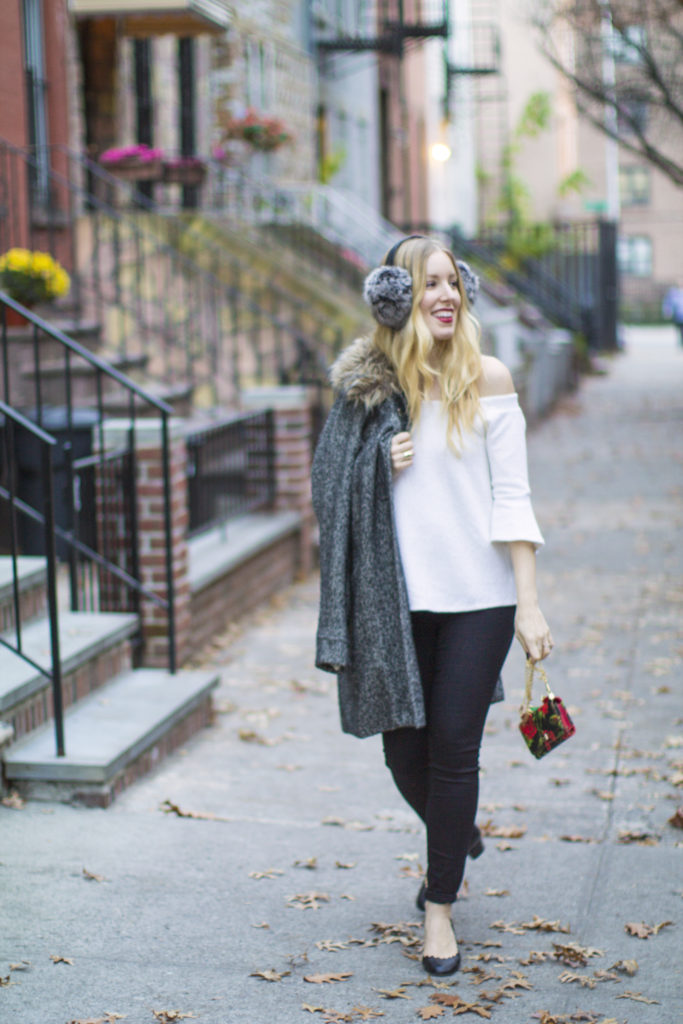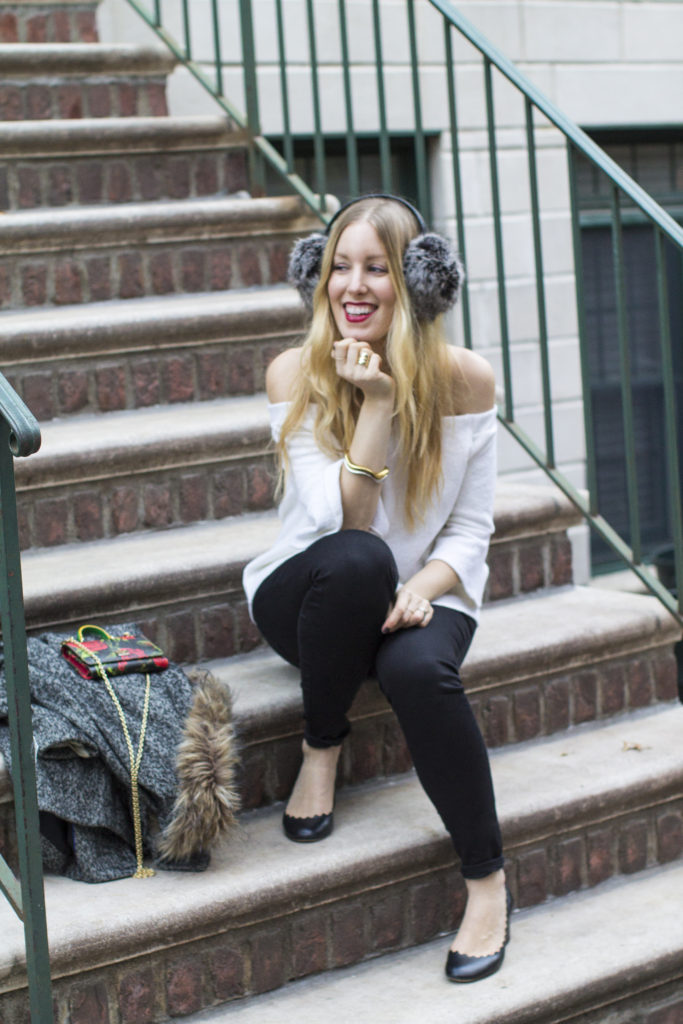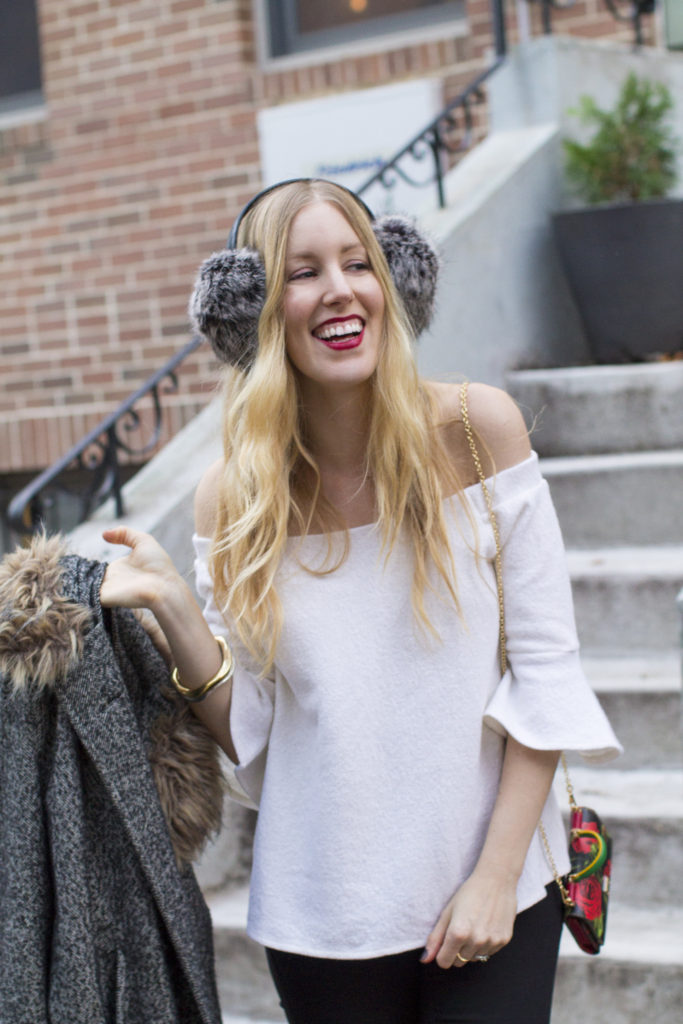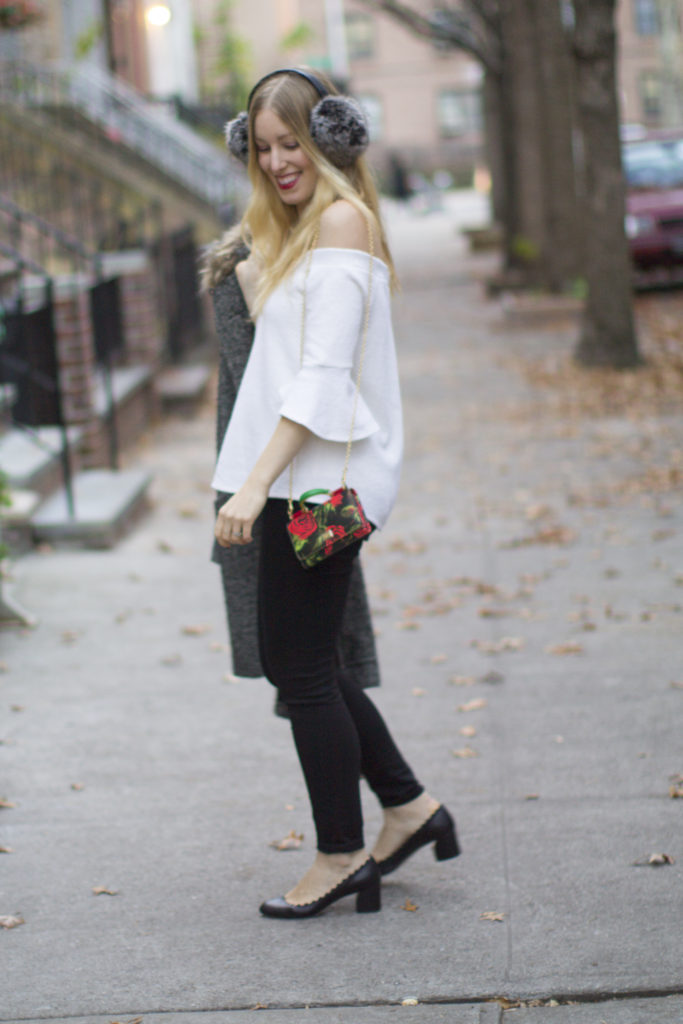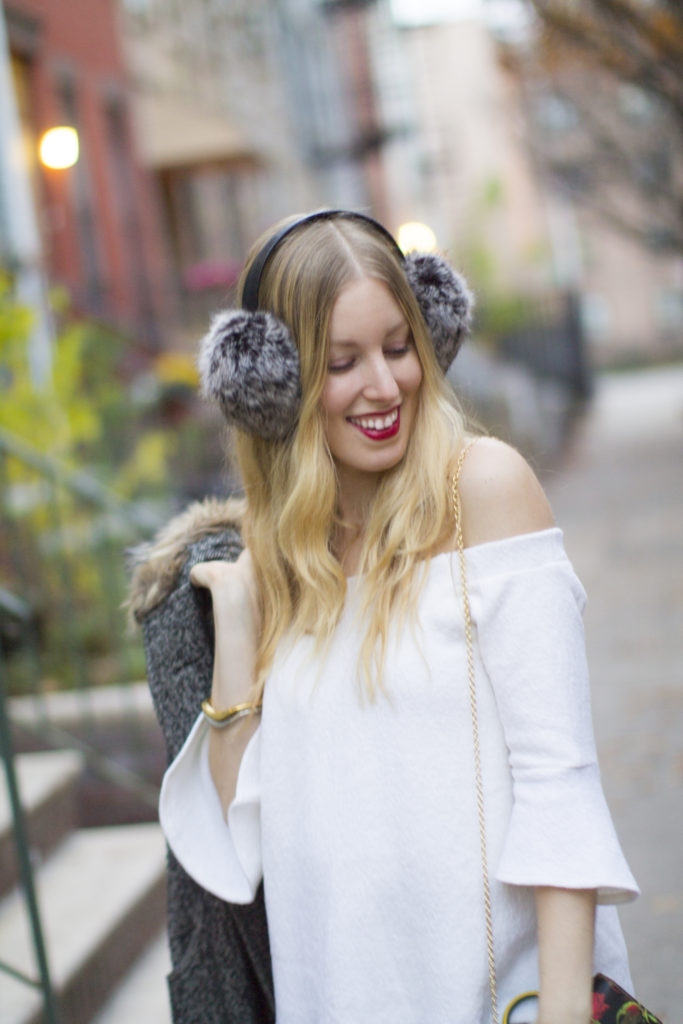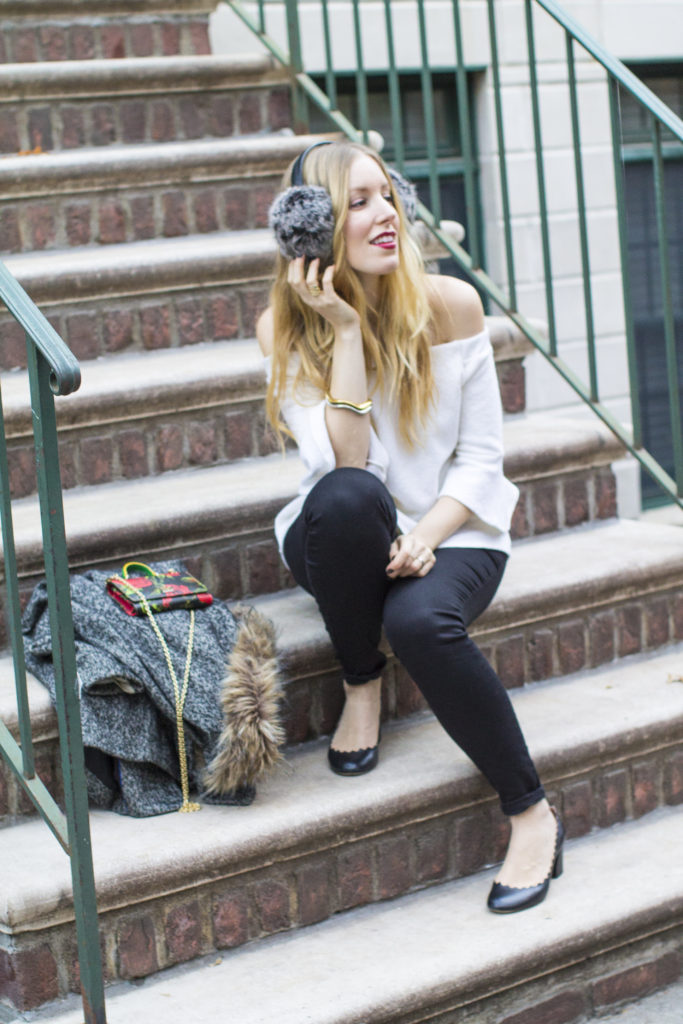 Top and faux fur ear muffs c/o Banana Republic // similar pant // all words, opinions, and what I choose to wear are my own.