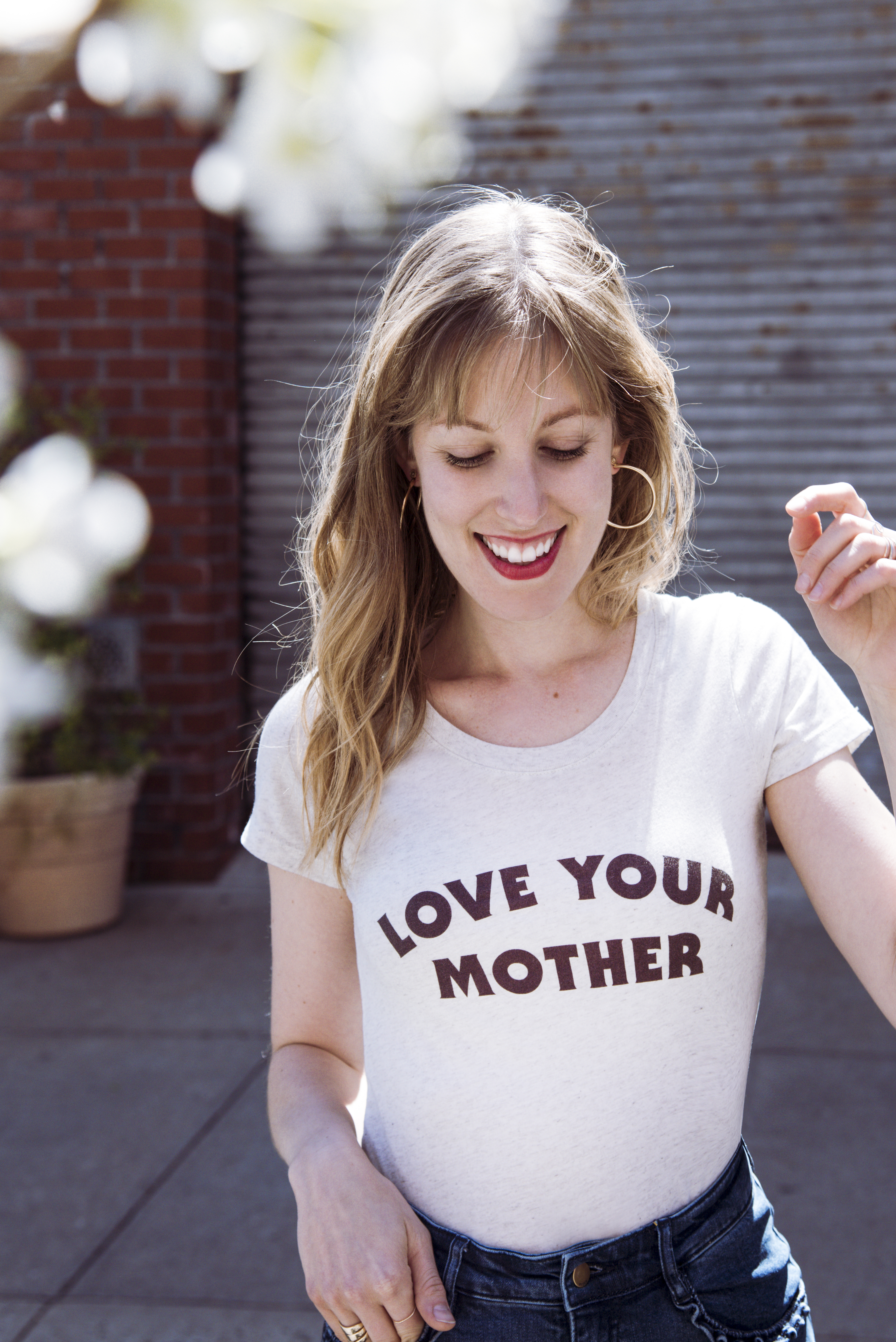 Mother's Day is quickly approaching but if you're like me, you probably scrambling trying to figure out what to get your mom / partner / grandma / etc. You're in luck! I've thought of some great *last minute* (yes, free QUICK SHIPPING options for you procrastinators) gifts that even this new mama would approve of.
Last Minute Mom-Approved Mother's Day Gift Ideas
What are your favorite Mother's Day gifts you've given or received?
The Bee & The Fox TEE // Rollas JEANS (sold out! similar here) // my mom's EARRINGS!
photo by Michelle Rose