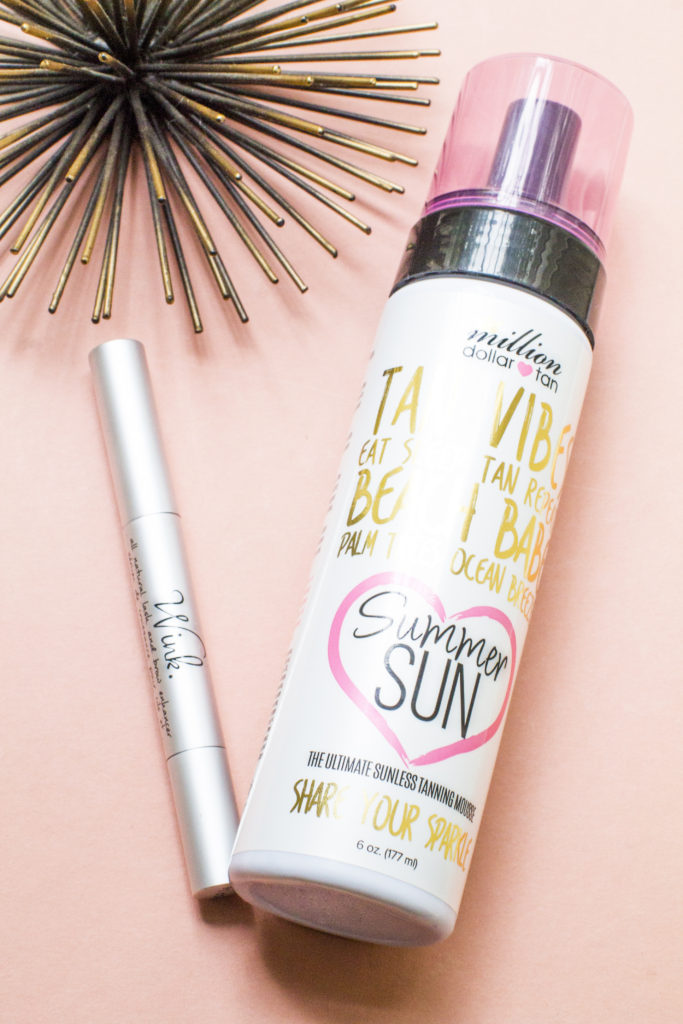 One of the perks of working in the fashion industry is that I get to be an insider on the beauty industry as well. I've been noticing a shift on my shoots where makeup artists are opting for natural beauty products more and more recently. I've seen models' legs slathered in coconut oil instead of lotion because coconut oil absorbs better into the skin. I've been using coconut oil in my own daily beauty routine, even keeping a small container of it in my purse in the winter to soothe dry cuticles. There are so many amazing products with natural ingredients out there right now that are formulated to work better than the ones packed with nasty chemicals, so it's time to try them out.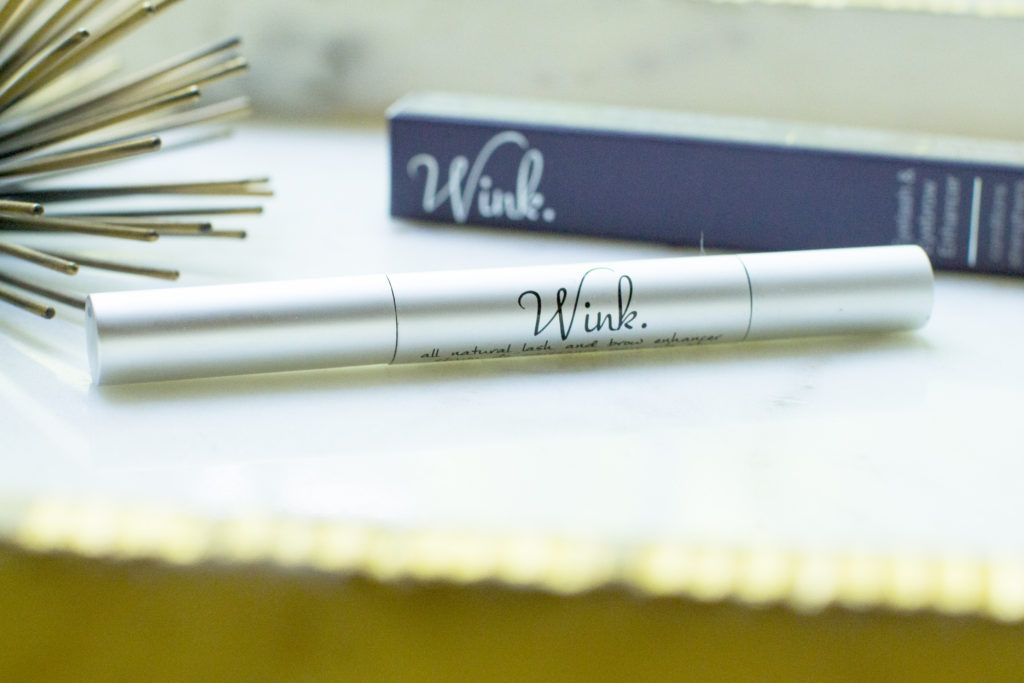 I've been wanting to try eyelash extensions for the longest time, after seeing some friends get them and loving the idea I wouldn't have to layer up mascara daily to cover my naturally blonde/non-existent lashes. There's nothing I despise more than wearing false lashes (which I have only twice in my life), but the extensions looked great on my friends who get them—until it starts falling out, ripping out their own lashes, and breaking the bank to refill them every few weeks. I figured I was destined to live with my barely there lashes. My brows aren't far off either. They're over-plucked thanks to my 90's self not knowing that full brows would be all the rage one day.
Then I discovered WINK by Amalie Beauty. It's one of the few  times that I came across a product and reached out to THEM because I wanted (really, needed) to try it out. Made from all natural ingredients like Argan and Jojoba oil, it claims to condition, strengthen and enhance your lashes and brows. Too good to be true right? Well, for me it was worth a shot after seeing the natural ingredients and the promise that I would see a difference in just over 2 weeks. You can see the difference right here: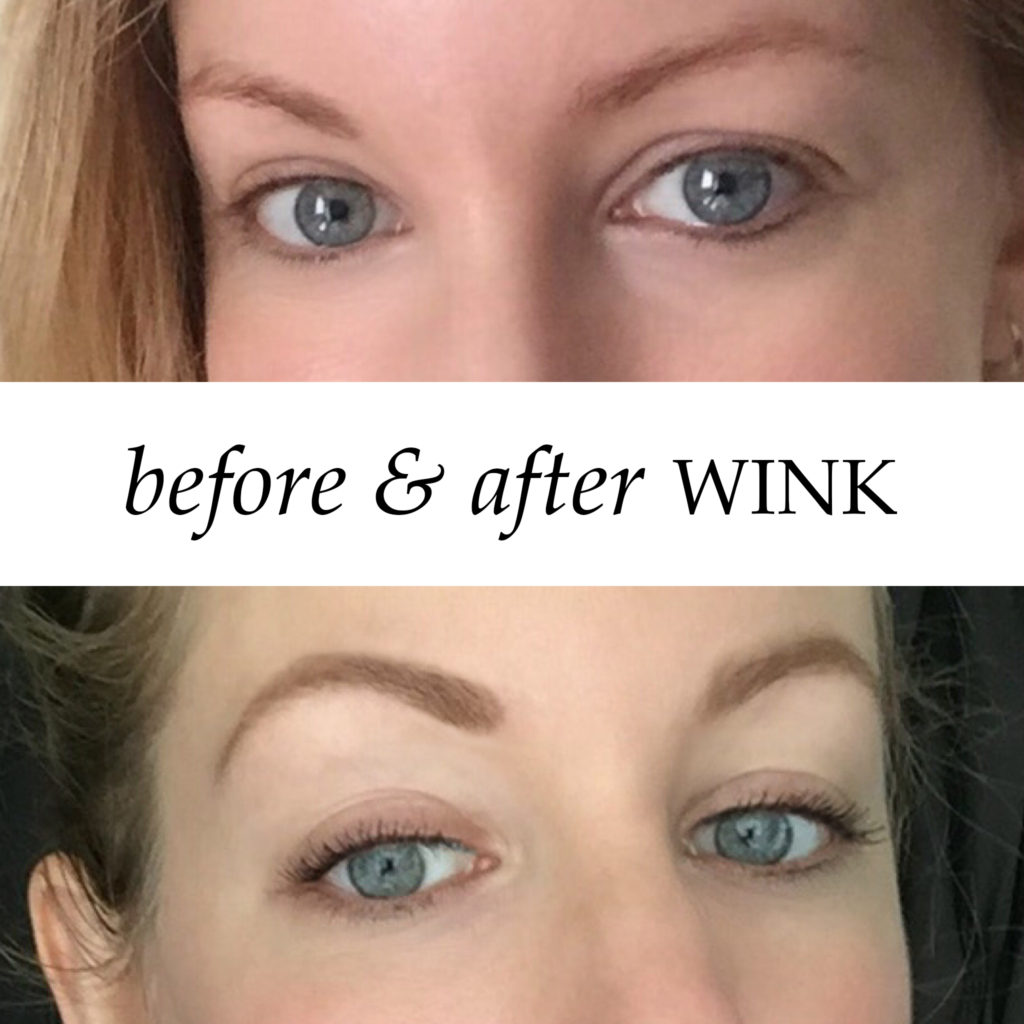 This is what I recorded before I tried the product and about a few weeks into using it. I have to be honest, it felt like it wasn't giving me false lashes look and I even emailed them to see when exactly I would notice a huge difference. Still, right away I noticed that my lashes were the strongest and smoothest they've ever been. My mascara glided on easily without clumping each morning after I used WINK. After about 3 weeks, I did feel like my lashes were looking pretty amazing and even with my cheap drug store mascara, I felt like they were the best they've ever looked.
If you want to try WINK for yourself, get it here. For every bottle sold during October one will be donated to a cancer warrior for their #PINKWINK  breast cancer awareness campaign.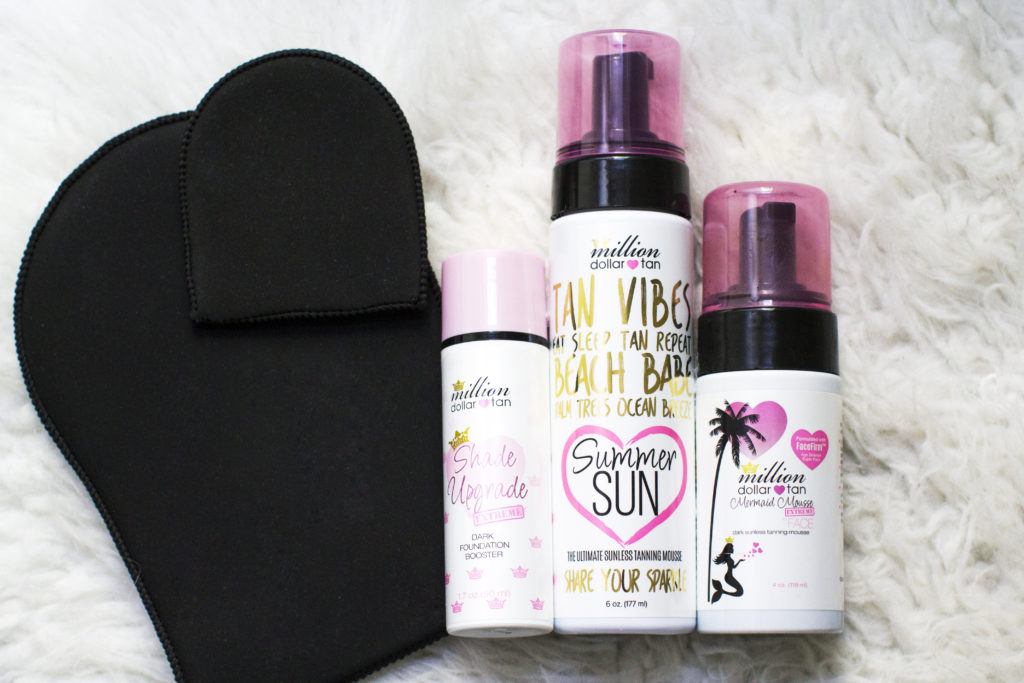 Speaking of pink (it is Breast Cancer Awareness month after all), I think I just found my new favorite product in a fun pink package. Million Dollar Tan is made with all natural ingredients and also gives you a natural glow, and one that is tailored to you. I'm probably one of the fairest people I know so even after the summer and my travels, it didn't make much of a difference. Even my nephews were commenting recently on how pale I was. That's coming from kids whose mother slathers SPF 100 on them!
I haven't been one to use self-tanner much since my college days (yikes!), and I even didn't do a sunless tanning booth for my own wedding. I'd rather look AND feel natural. I mean your skin literally absorbs what you put on it, so all of those gross tanners are getting ingested into your body. Gross.
Million Dollar Tan has the highest percentage of organic DHA than any other tanner, especially the Summer Sun formula at 14%. DHA is made from sugar cane, so it's totally safe and not scary to put on your body. The rest of the ingredients are natural, vegan, and paraben-free (aka not going to give you cancer!).
I'm currently loving their limited edition Summer Sun mousse because when it's applied with the mitt (shown above), you don't get those weird streaks and no orange palms. It actually looks pretty natural. I can tell because I tried another self tanner recently and everyone from my hubby to my besties called me out on it. This one I can just use once a week and it looks totally natural. You can use it more often or their other products to get a deeper glow.
Even though it's called Summer Sun, it's the perfect product to keep your glow going as the weather is getting cooler. This NYC gal can still pretend she's ready for the Cali beach this fall, or at least a sexy jumpsuit like this one from Make Me Chic.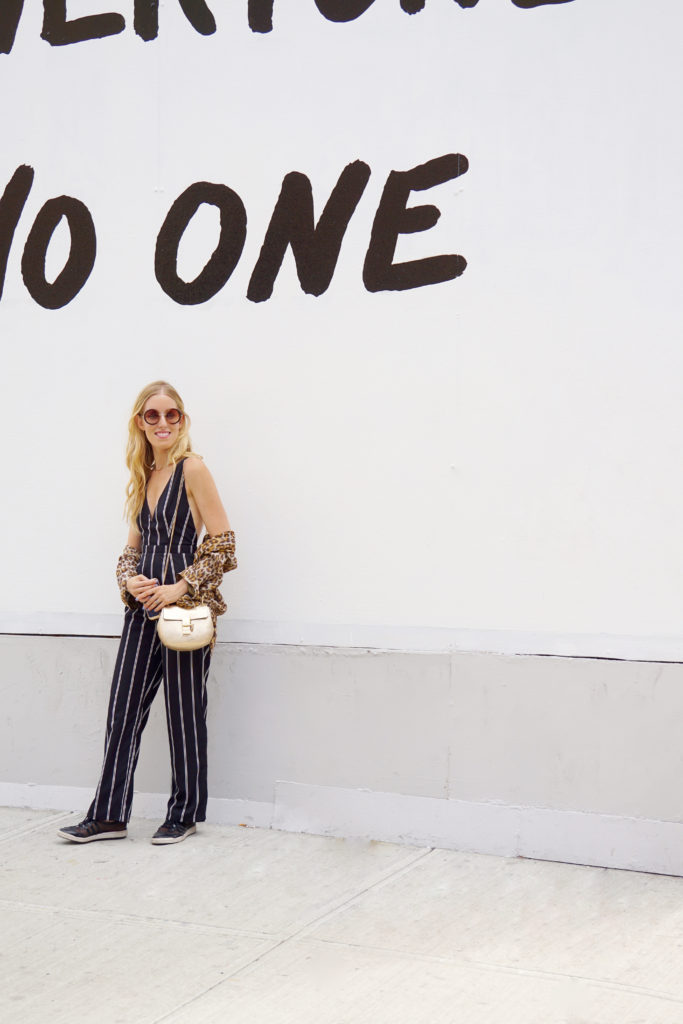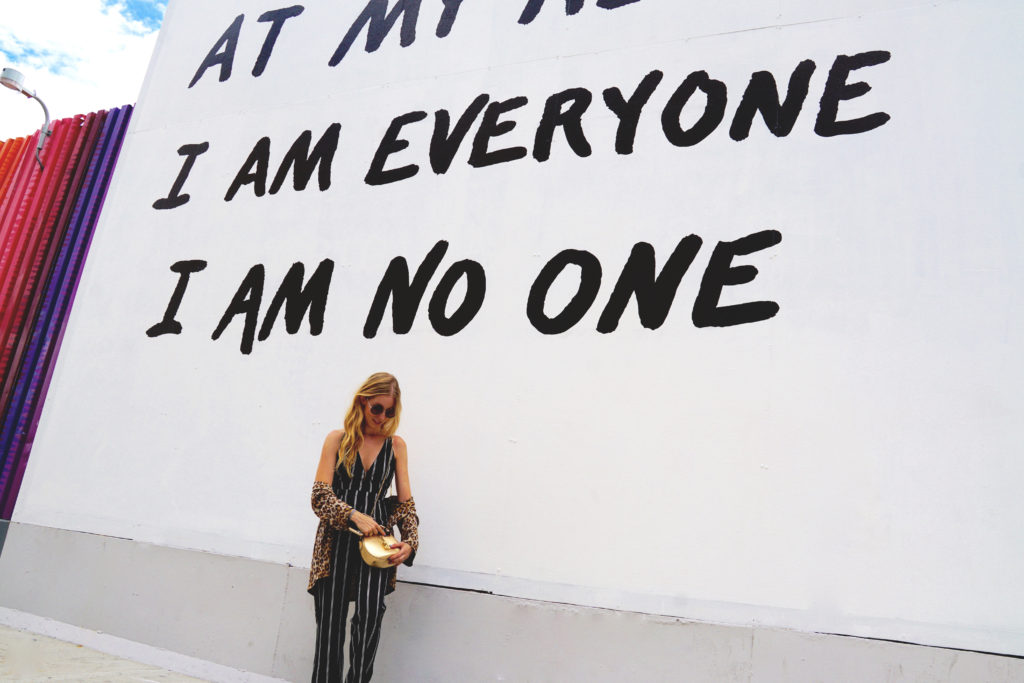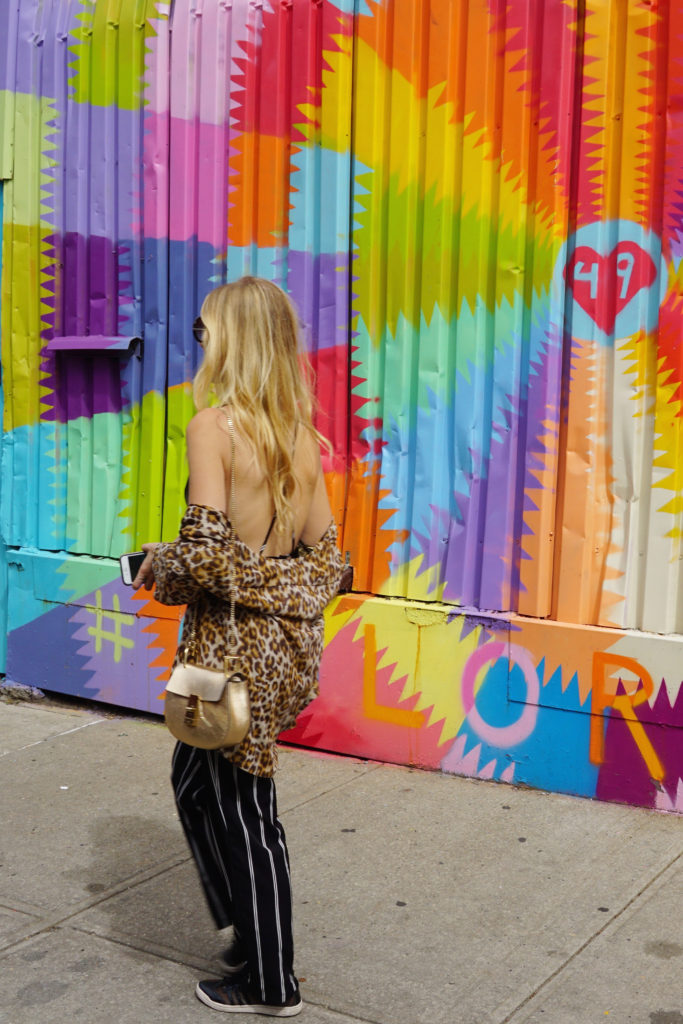 Make Me Chic jumpsuit (c/o) // vintage jacket // Adidas sneakers // Chloe bag // The Row x Linda Farrow sunglasses 
street style photos by Annika Howe 
{SHOP THIS POST}