DRESS: Hunter Bell via Rent The Runway (c/o, use code RTRLIZT of $100 off)
(side note, I wore this the first day I was basically self-quarantining myself and had no idea the coincidence that it resembles the Coronavirus…YIKES). 
No matter where you are in the world, I'm sure this whole global pandemic is affecting you in some way. Over here in New York, we've officially shut down schools, restaurants, bars and gyms and there is zero sense of normalcy right now. We're only a few days into this and I've had so many friends / received so many DMs of people going out of their minds.
I know it's hard for everyone, but it's been hitting me SO hard knowing I'm pregnant and due in a month and all the uncertainty that comes with that, having a husband that was supposed to go back to work in NYC later this week, and being stuck at home entertaining a toddler for who knows how long… it's all pretty nerve-wracking.
It's only been a few days, but if you're like me and need some distractions and to tear yourself away from the news and social media, here's a my guide of ideas to get you and help others get through this time.
Stay At Home Survival Guide
Things to get you through life at home for a bit—instead of listening to the news
LIFE
–Get dressed and don't stay in pajamas all day otherwise you won't have a sense of normalcy at all. Perhaps make Friday night date night and get really dressed, light some candles, and if you're with family you can even play boardgames.
–Stick to a routine as much as possible. Kids or working from home obviously help with this, but staying up until 2am and sleeping the day away is not going to help you feel normalized.
–Set aside time daily to check in with friends, family and neighbors. If you can Facetime or any other video chat to get that social connection to others. We've been doing virtual playdates in case my toddler may not see other children for a while.
–It's a good time to take up meditation. This is a reminder to me as well, as I used to meditate more regularly. I'm a big fan of Insight Timer, which is a great *FREE* app where you can get meditations from all over the world.
My last pregnancy, I was listening to meditations nightly from Expectful and that really helped. This time around, I've been so exhausted that I get through a few minutes of my Hypnobirthing "Rainbow Relaxation" meditation before passing out! I'm so grateful for whoever posted this link so I don't have to dig up a CD player to listen to the CD that came with my book.
-Now is a good time to get those weekend chores done you've been wanting to whether it be doing your taxes (although now we have an extension until July 15 if we need!), organize or redecorate your home (or in my case, just decorate), fix things, etc.
-Speaking of organizing, I'm offering a discount for a VIRTUAL CLOSET CLEANSE or VIRTUAL PERSONAL STYLING SESSION with me during this time. It's a great way to get your wardrobe in a good place when we're not all wearing loungewear soon enough!
WORKOUTS
-My mama friend and yoga guru, Heidi Kristoffer is offering 2 weeks free on her new app
–PureBarre is offering a 1 month free trial of their on demand classes
-Get your dance on with the cult favorite workout, Dance Body with a 2 week trial
ACTIVITIES WITH TODDLERS
–Include your kids in your daily workouts, whether it's a dance party (here's my go-to toddler dance party playlist that gets the family dancing).
–Make play dough with them for 4 minutes of hands on time and hours of fun. I halved the recipe to conserve what ingredients we have in the house and added matcha powder instead of food coloring.
If you don't have the ingredients, The Dough Project is our favorite play dough (it's all natural) and they're currently still shipping AND donating 10% back to City Harvest.
–Make a sign for your neighbors together like much of Italy has done. It's a fun activity and will help bring some hope to those around you.
–Bake! Kids love to bake with you and it's a win for you as well because you get to reap the benefits. So far we've made healthy scones (that and more simple recipe ideas on my Instagram highlights), my favorite granola,
–Have your kids help you with chores. I don't think my son appreciated doing laundry, setting the table or anything else I typically dread / find mundane until this. Now he's always asking, "what are you doin' mama?" Followed by "can I help?" This hopefully will set him up for life!
-NYC mama favorite destination, Union Square Play, is now offering FREE online music and activity classes for kids and informational sessions for parents as well.
SUPPORT SMALL / LOCAL BUSINESSES
(please share yours with me and I will continue to add)
-So many business owners I know have to shut down their restaurants/bars/shops and the best thing you can do right now is to buy gift cards or order takeout to support them before they have to shutter for good.
-I'm really into Paper Floral Co. right now, especially in a time when I can't get fresh flowers for my home. These realistic paper flowers made by one talented woman will brighten your days.
-Order prints from local photographers who won't be able to work much these coming days and you can also add some happiness to your home during this time. Not sure where to look? Jamie Grill and Florian Innerkofler have some great ones right now.
-In a time when I am too nervous to even step foot in a grocery store, I'm so grateful someone told me about this milk/dairy/eggs delivery service local to where I am. Look into new options that you didn't think of before when most of the big services do not have any deliveries left!
–LePrix is an online shop still up and running when most boutiques are closed and connects to consignment shops around the country. It's a great way to sell your designer pieces you're editing through your closet during this time at home and get affordable designer fashion for once you're back in the swing of things.
Most of all, stay calm, stay safe and stay connected. Feel free to to email/DM me if you have any questions or comments! We're all in this together.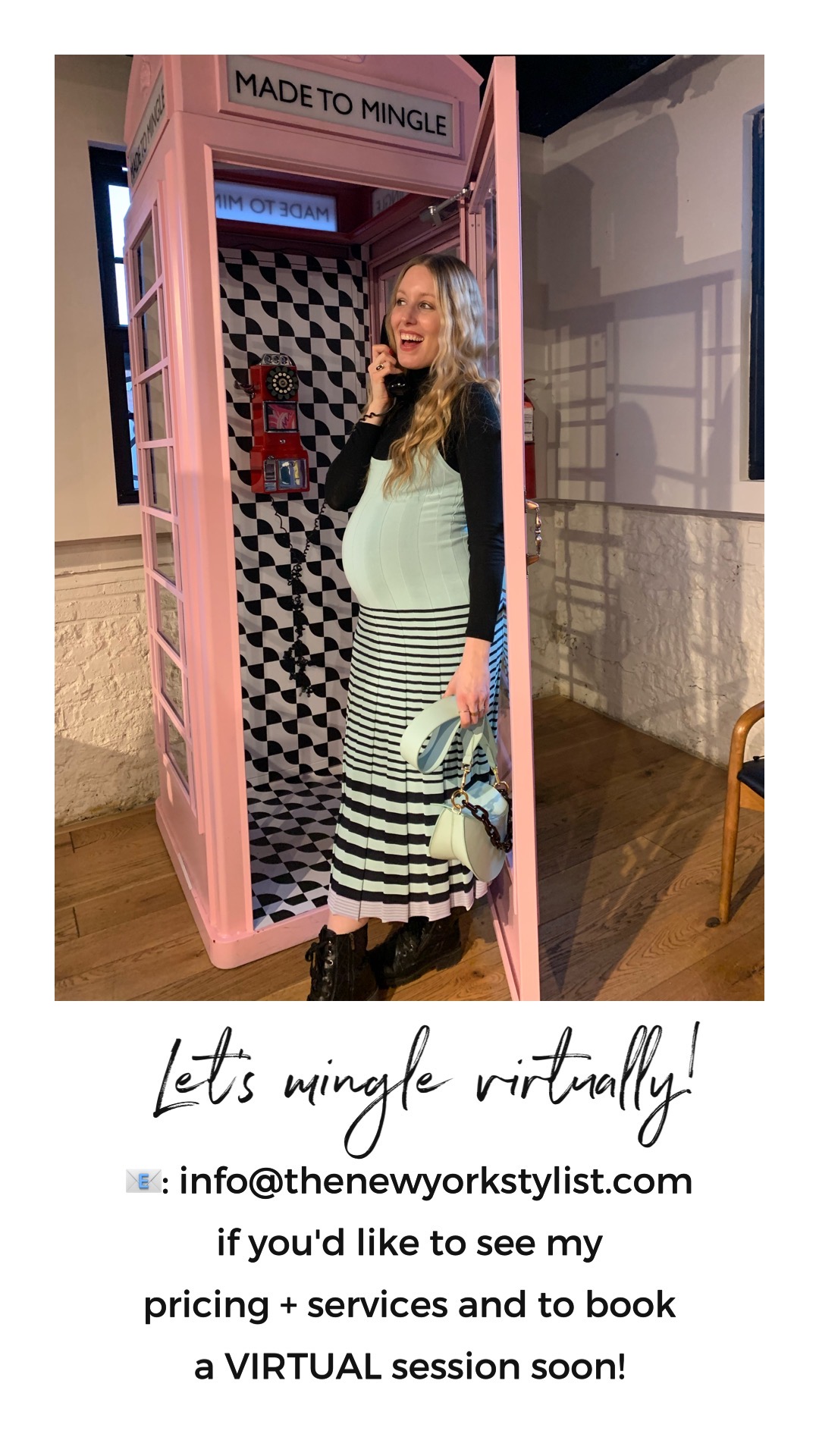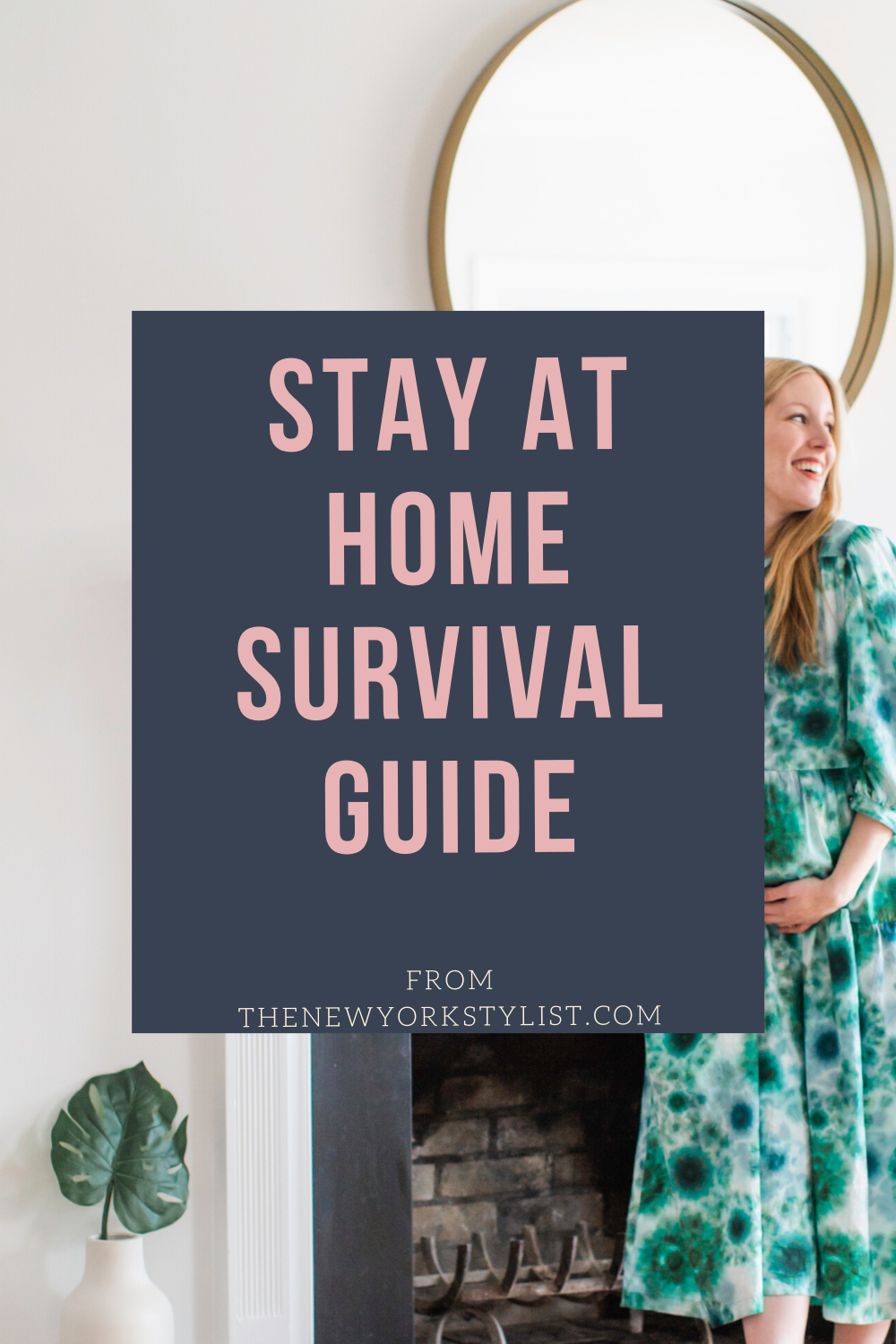 Please share this post and let me know if there's anything else you'd like to see during this time! I'll keep updating as time goes on and I discover more things to help get through. 🙂
Also check out these helpful posts from fellow mamas going through this at the same time:
5 THINGS TO DO TO PUT YOU ON THE BRIGHTER SIDE OF COVID19 & BEING QUARANTINED via Twindollicious
HOW TO STAY SANE DURING THE CORONA VIRUS LOCKDOWN via Stylishly Stella
WHAT TO STOCK FOR A CORONA VIRUS LOCKDOWN OR SUPPLY CHAIN INTERRUPTION via The Very Best Baby Stuff
100 QUARANTINE-FRIENDLY MEAL IDEAS by MomUptown